This Crochet Hanging Sloth Plant Holder Is Perfect For Lazy Plant Owners
By Ryan on 03/30/2021 10:12 AM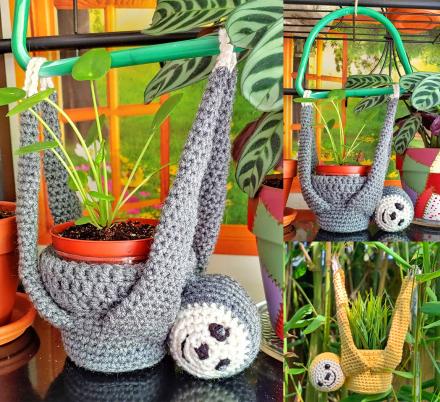 The life of a sloth isn't a difficult one, and we could all probably benefit from a lesson in slowing down and resting up from our busy lives. And what better way to remember to take a break once in a while than to crochet your own sloth plant hanger? This hanging sloth crochet plant hanger design makes for a super cute crocheted sloth laying beneath and holding up your favorite potted plant. With the purchase of the design, you gain access to a PDF with the instructions to crochet this cute sloth plant hanger.
Featuring long arms which your sloth will use to hang to another object, this cute sloth crochet plant hanger pattern also has an adorable smile, nose, and eyes, which is sure to keep you happy, comfortable, and relaxed!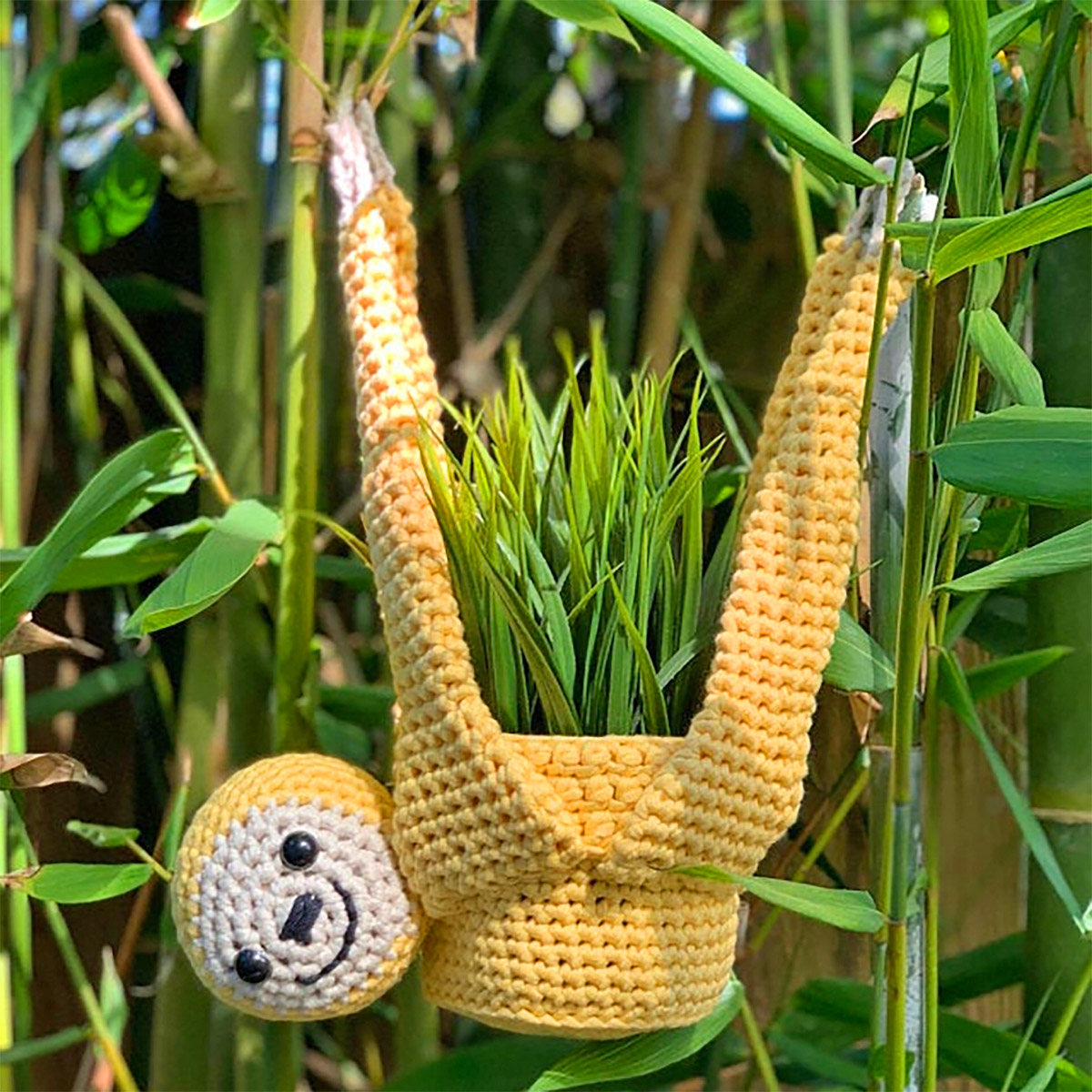 Perfect for any child, zoo employee, or sloth lover, this crochet sloth plant hanger can be made to fit just about any size pot, depending on how much tension and what kind of hook is used. The pictured crochet sloth plant hanger was made using worsted weight and an F hook, to create a plant hanger which fits a 4-inch pot.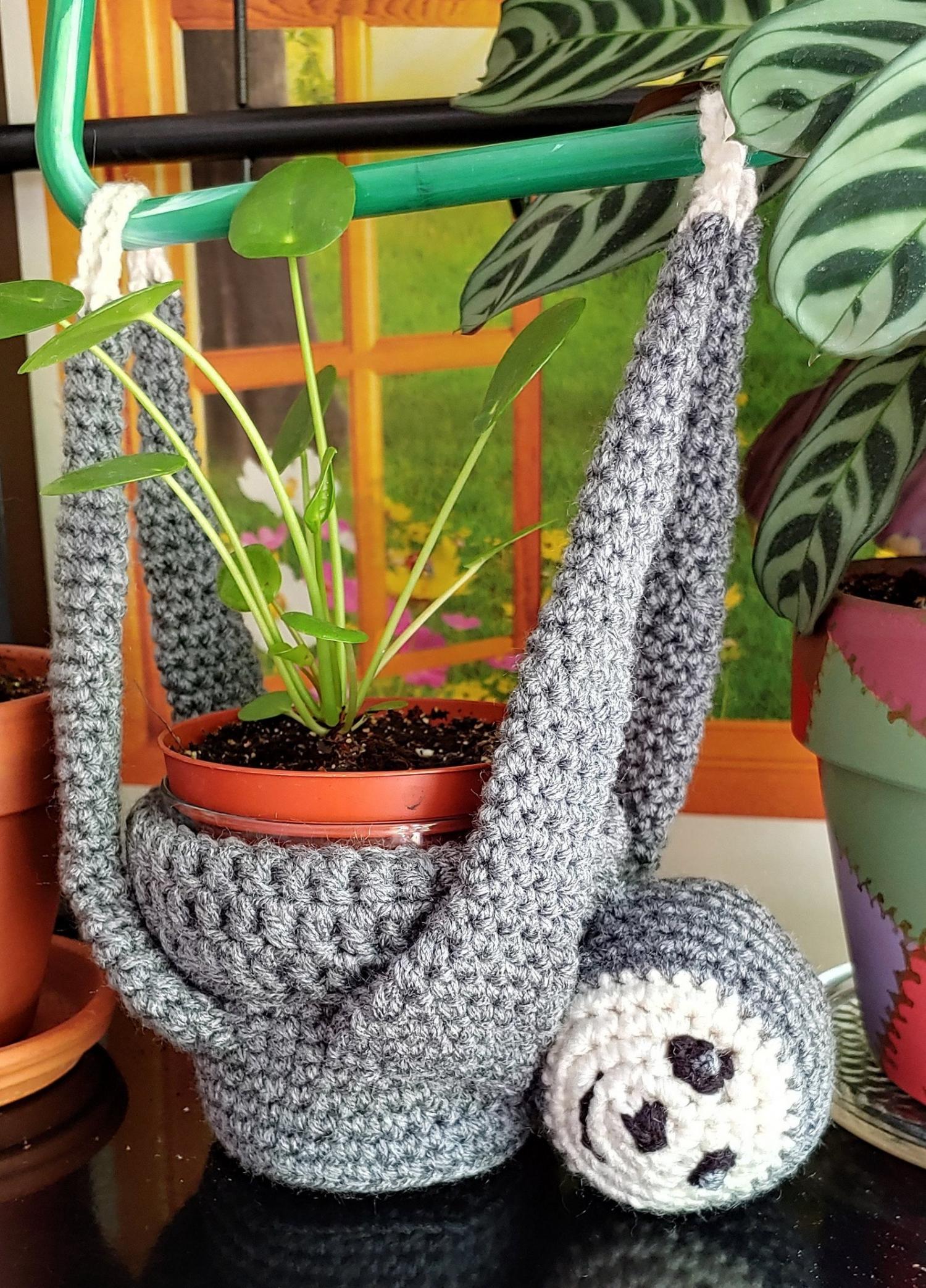 The shop that makes the crochet sloth plant hanger pattern, called Silent Owl Creations, also offers a felted birdhouse that you can learn to crochet!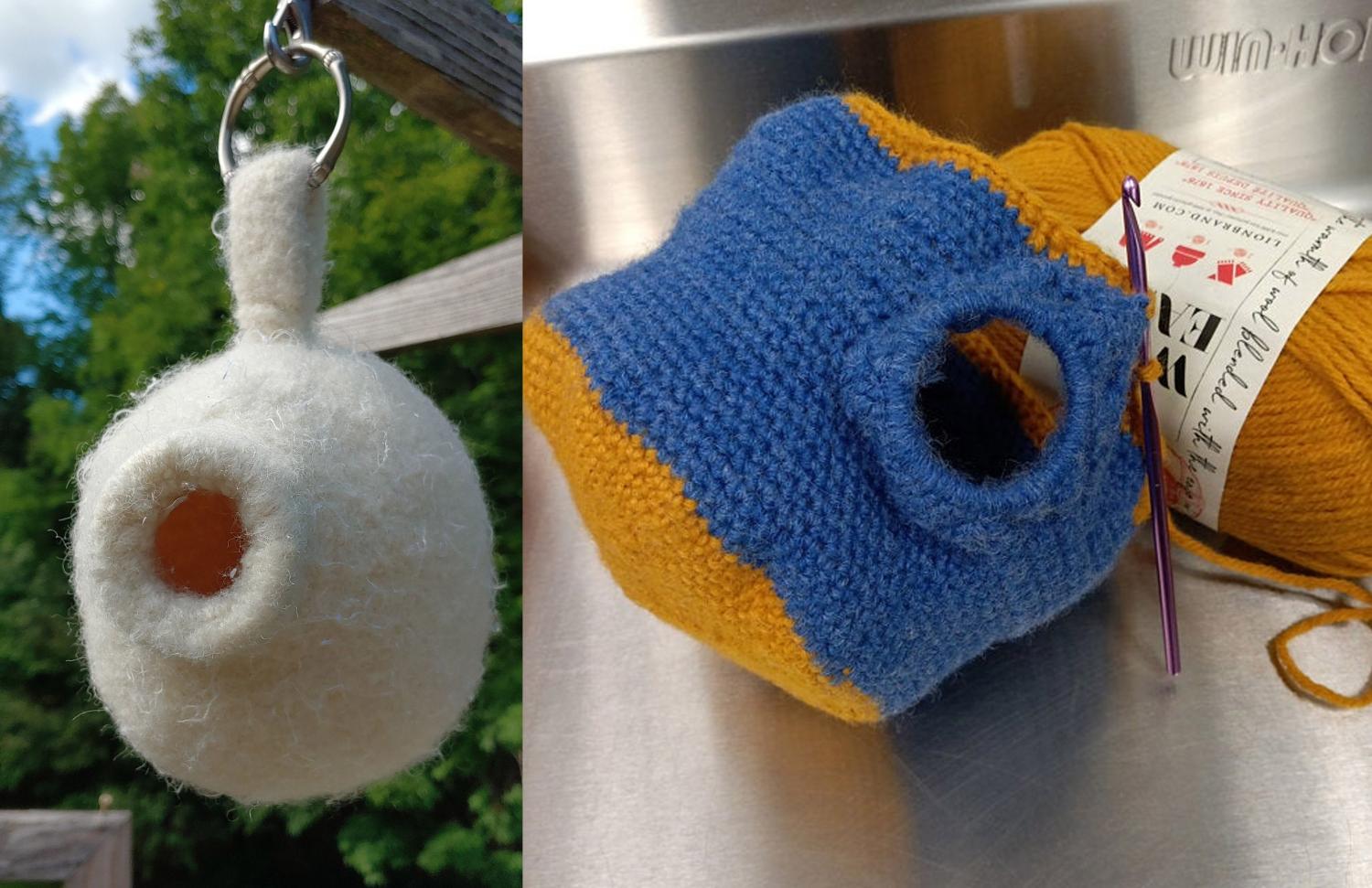 This digital copy of the hanging sloth plant hanger crochet design could also help you create the perfect addition to your room, maybe even alongside this tiny crochet cat couch. One buyer, Linda, said that beginners may benefit from a few extra instructions, but that, all in all, the design shouldn't be hard for those who have some prior crocheting experience. In a review, Linda wrote, "I made it, I love it! I'm experienced but if someone was new to crochet a couple extra simple instructions such as form a ring, turn or not to turn would be helpful."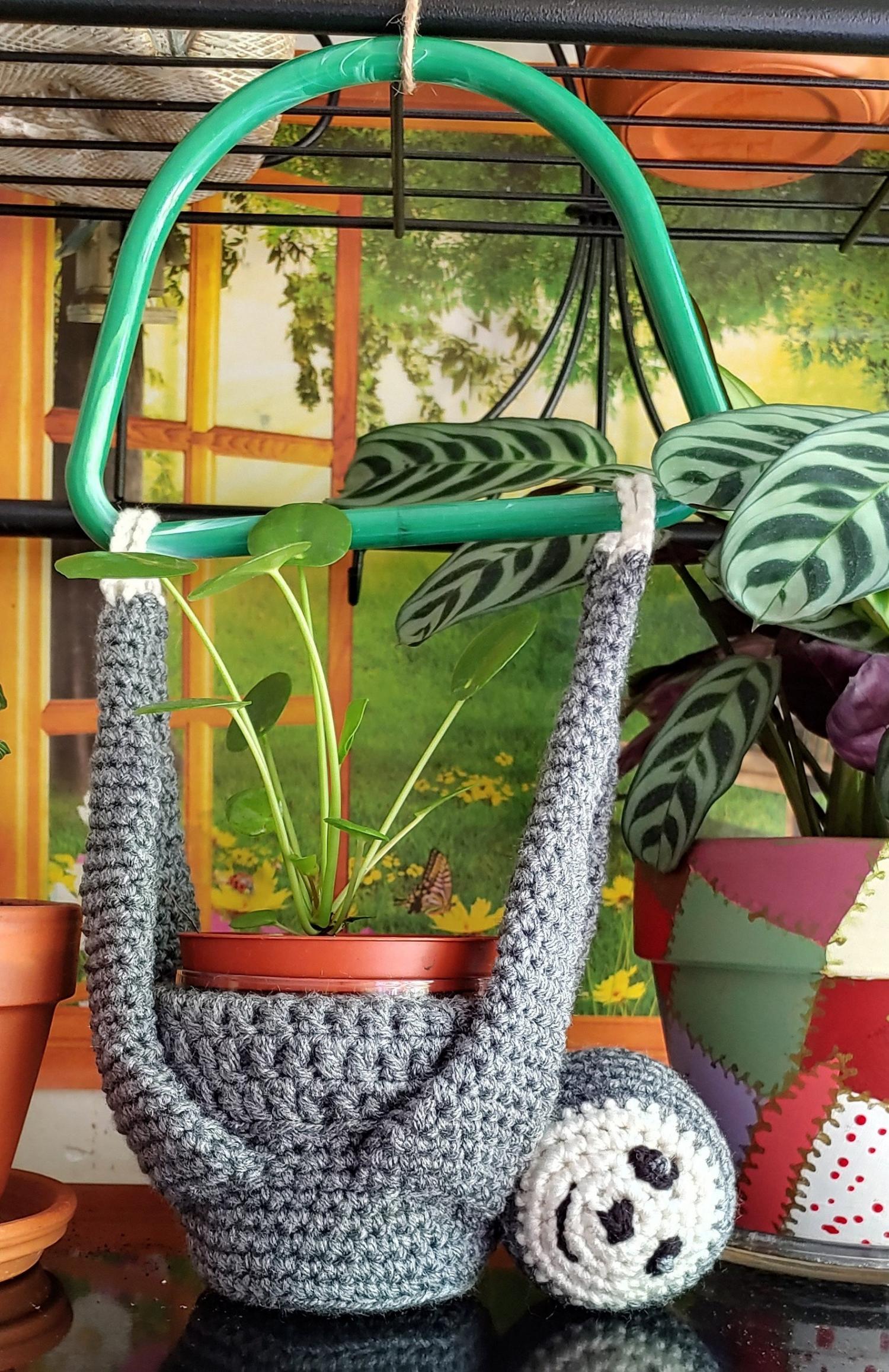 Whether you buy this hanging sloth crochet plant hanger pattern for yourself or for a friend who crochets, it'll make the perfect cute pal for holding onto your valuable plants for you. And hopefully, like this sloth you'll remember to take a break once in a while, whether you deserve it or not!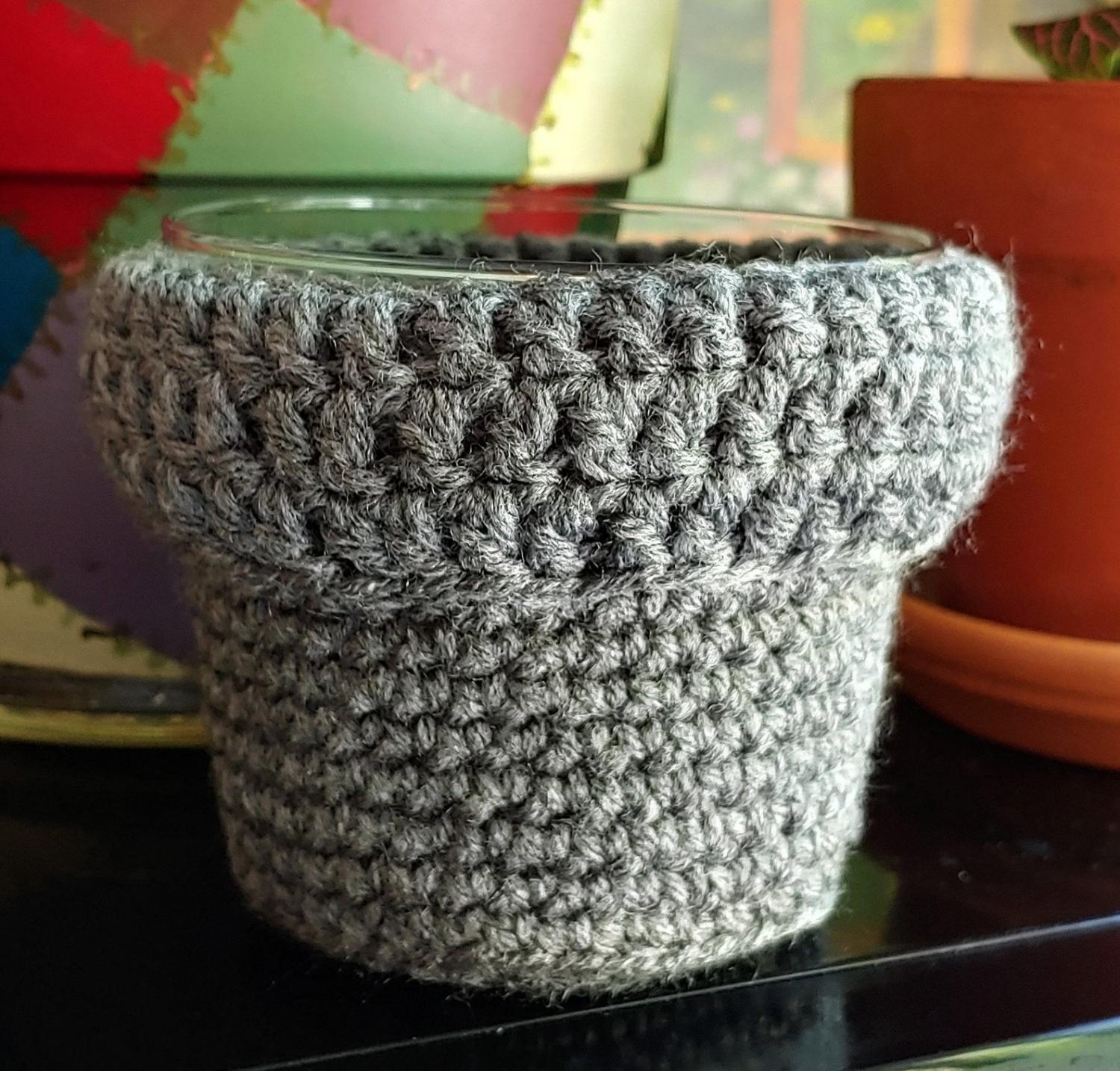 Still can't get enough crocheting in your life? Perhaps you should take a look at a few of these other projects we found! You can find a link for more info on each project below each image.
Puking Rainbow Cat Scarf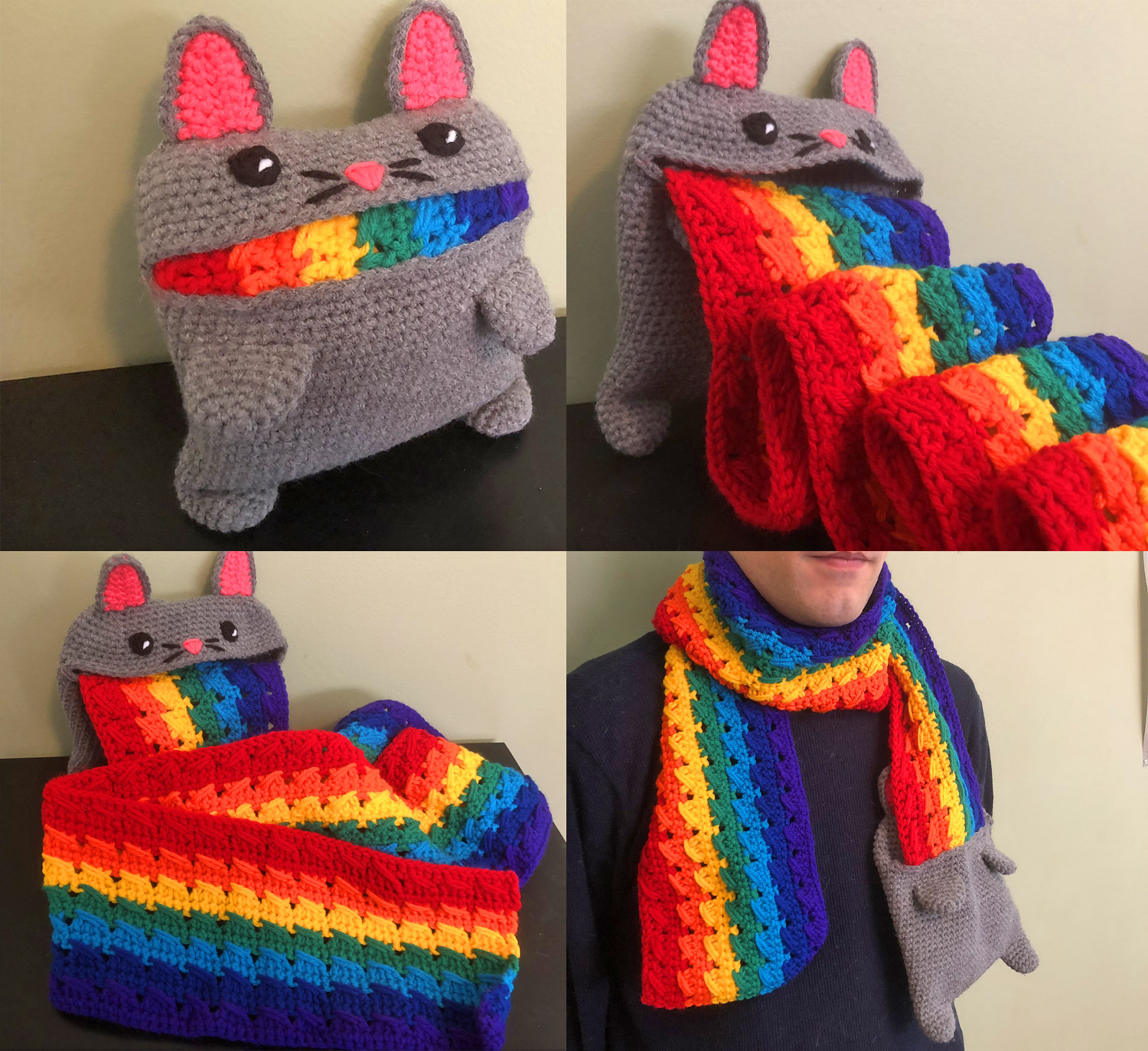 More info here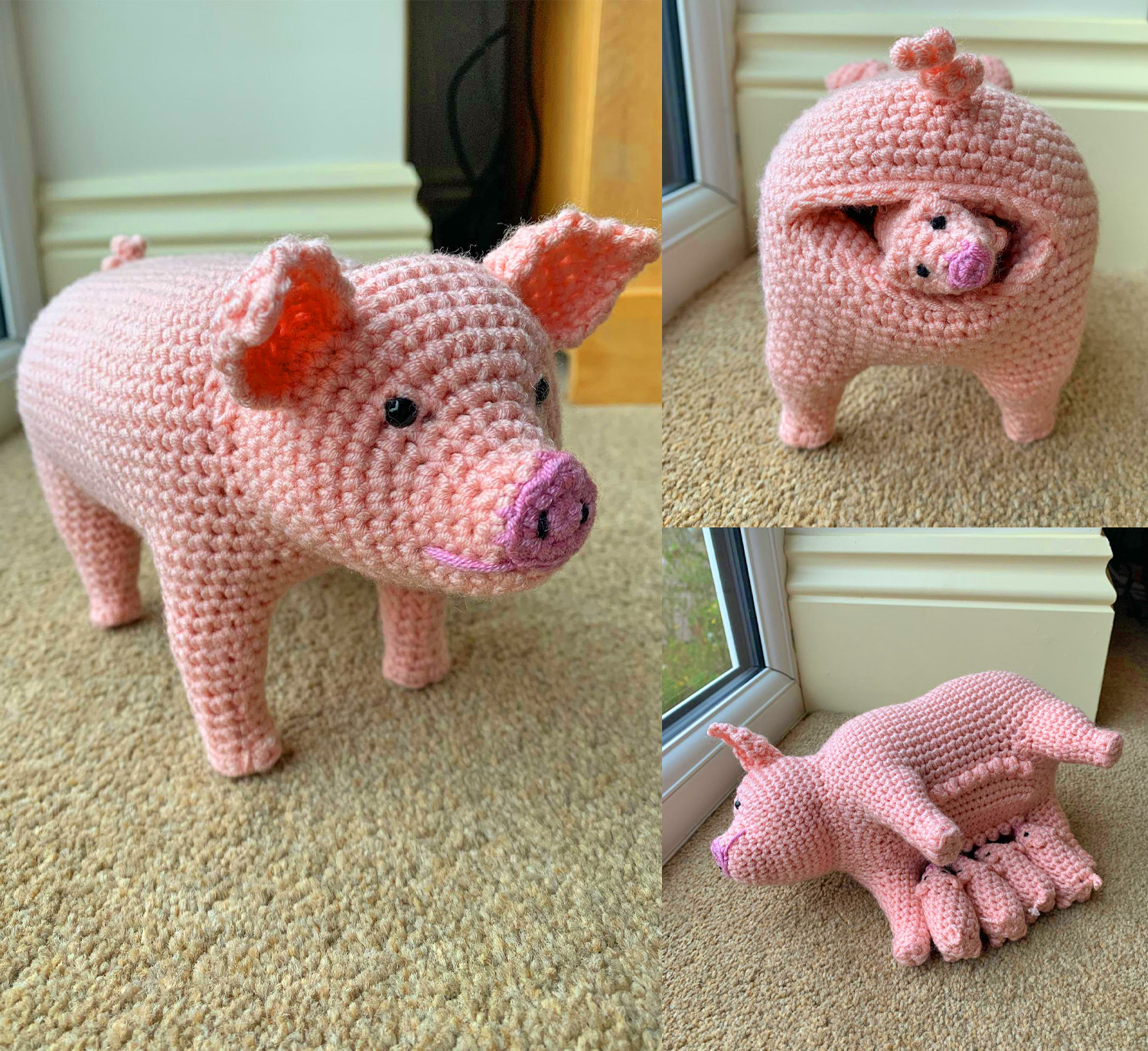 More info here
These Cat Cardigan Sweaters Are An Adorable Way To Keep You Kitty Cozy This Winter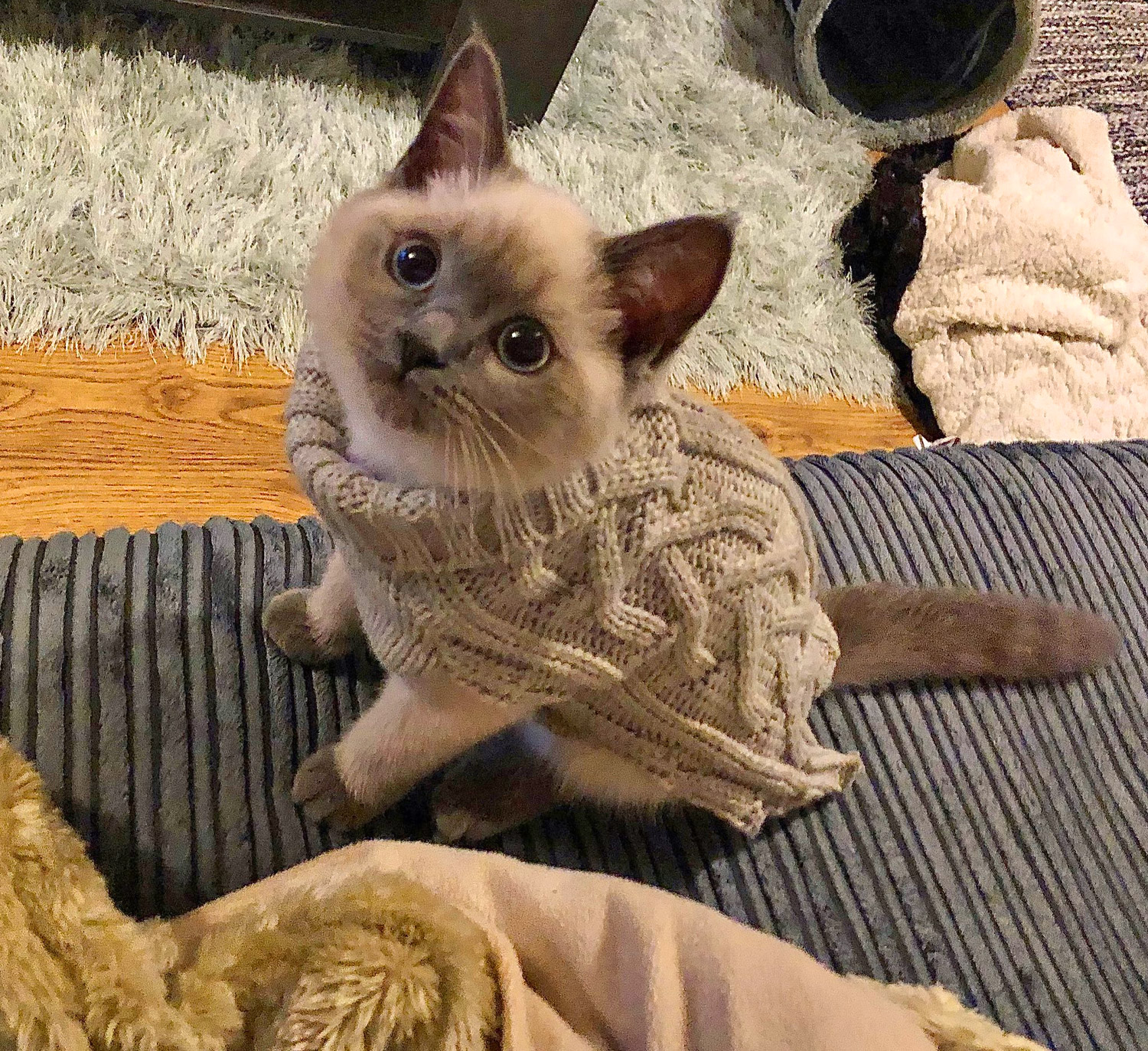 More info here
You Can Now Get Crochet Tank Slippers That'll Protect Your Feet From the Harsh Cold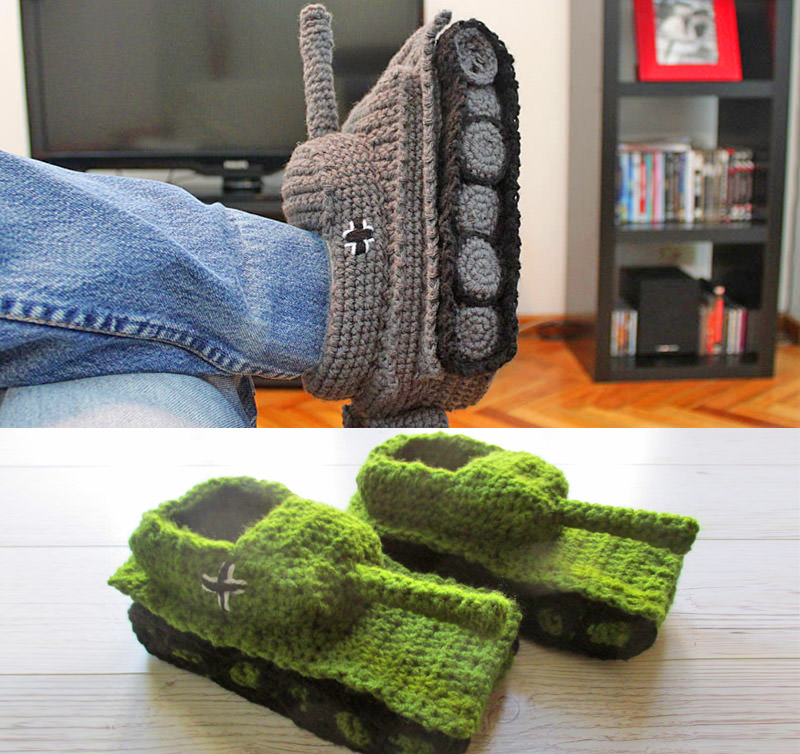 More info here
People Are Creating Crochet Sea Turtle Beach Blankets, And They Look Amazing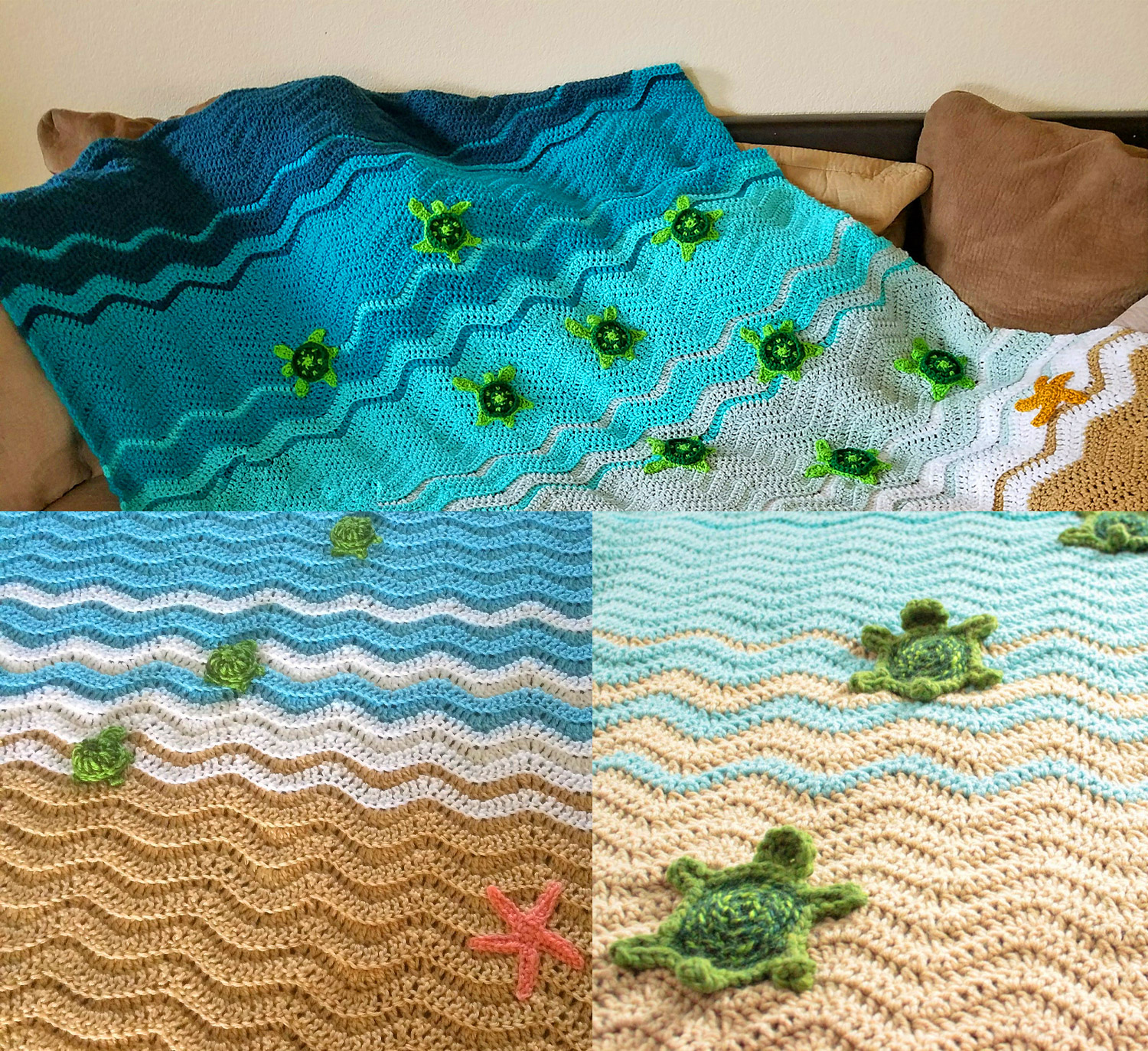 More info here
You Can Now Get a Giant Crochet Spider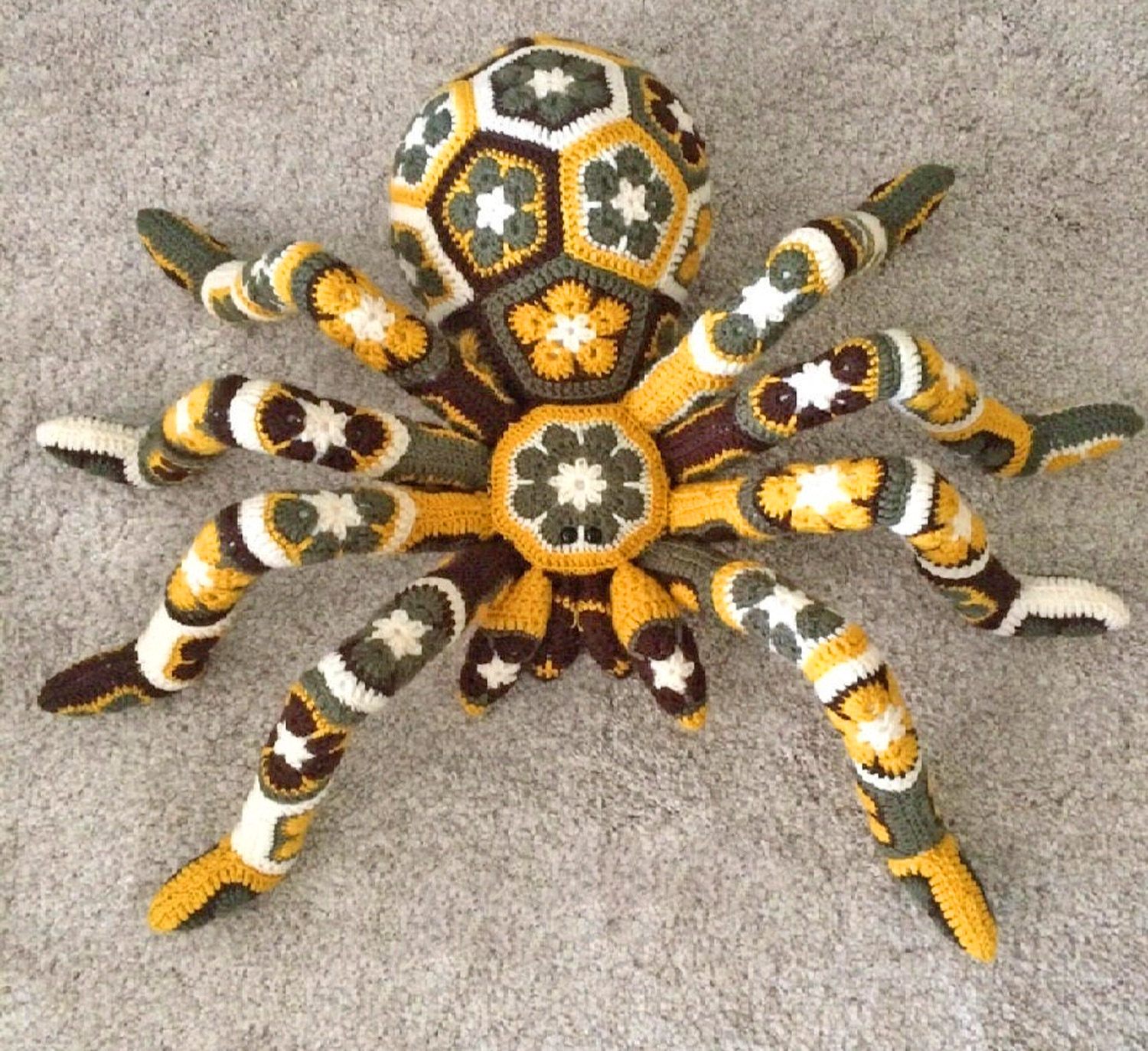 More info here
There's Now a Pattern To Create Your Very Own Crochet Joe Exotic Tiger King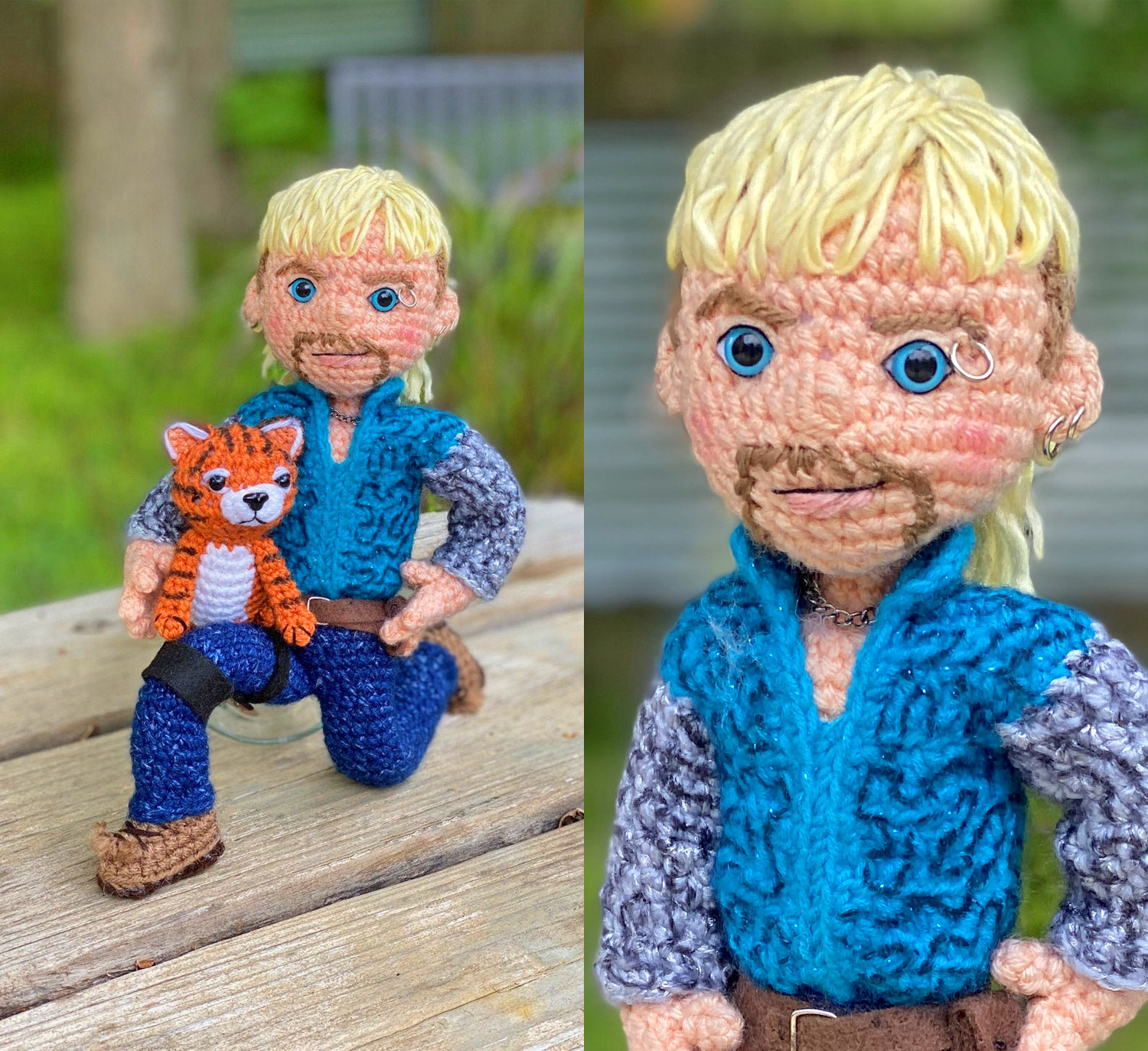 More info here