This Multi-Purpose Toaster Also Cooks Beans and Eggs For a Quick and Easy Breakfast
By Ryan on 01/12/2023 3:12 PM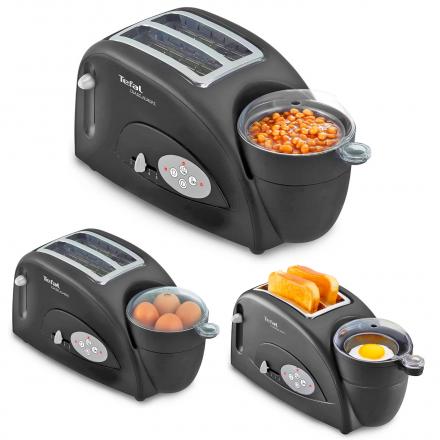 Making breakfast or any other meal can be difficult, time-consuming and sometimes hardly even worth it. The key to cooking any great meal often comes down to a person's kitchen appliances, which can make it easier to cook meals without having to do it manually. One such kitchen appliance that can be found in most kitchens is the toaster. And while toasters are excellent, some might prefer to use them for more than just toasting bread.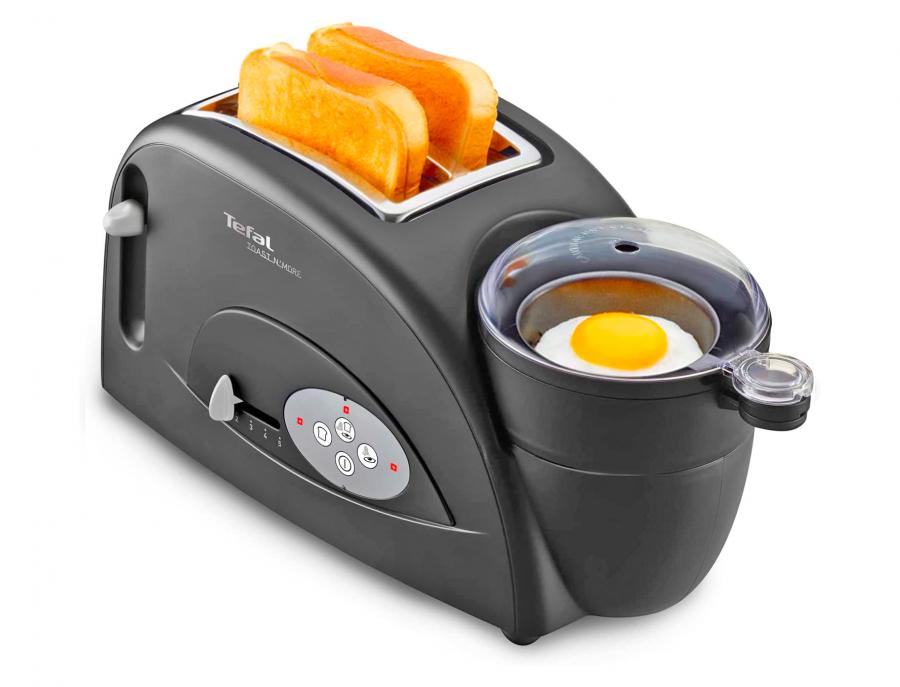 Introducing this Tefal Toast n Bean toaster, which includes a separate compartment designed for cooking hardboiled eggs, beans and more.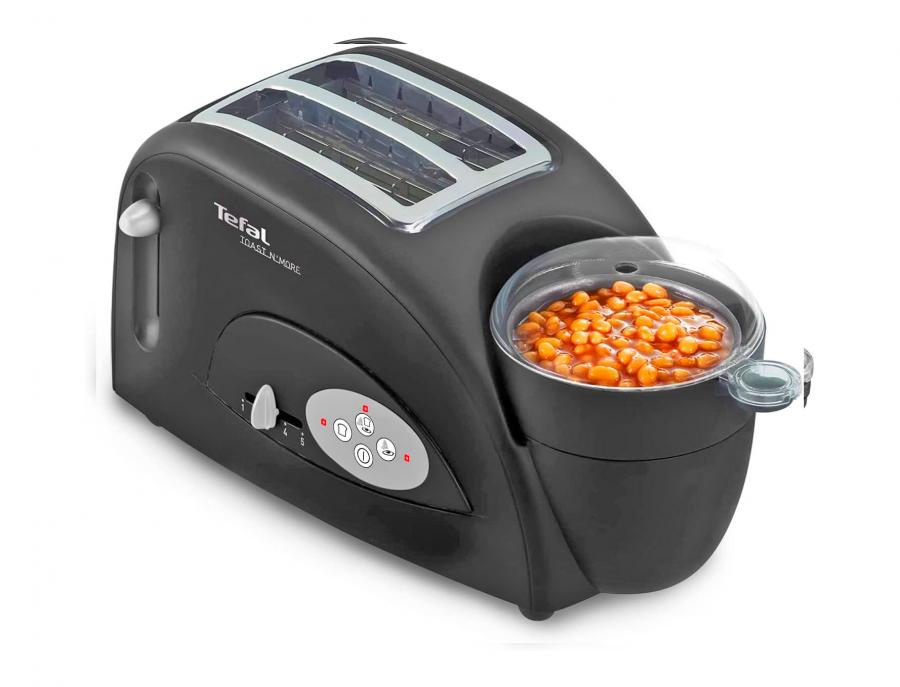 The kitchen appliance looks just like a regular toaster designed for the kitchen counter, but it also includes the egg and bean compartment with a transparent lid so you can watch your foods get cooked.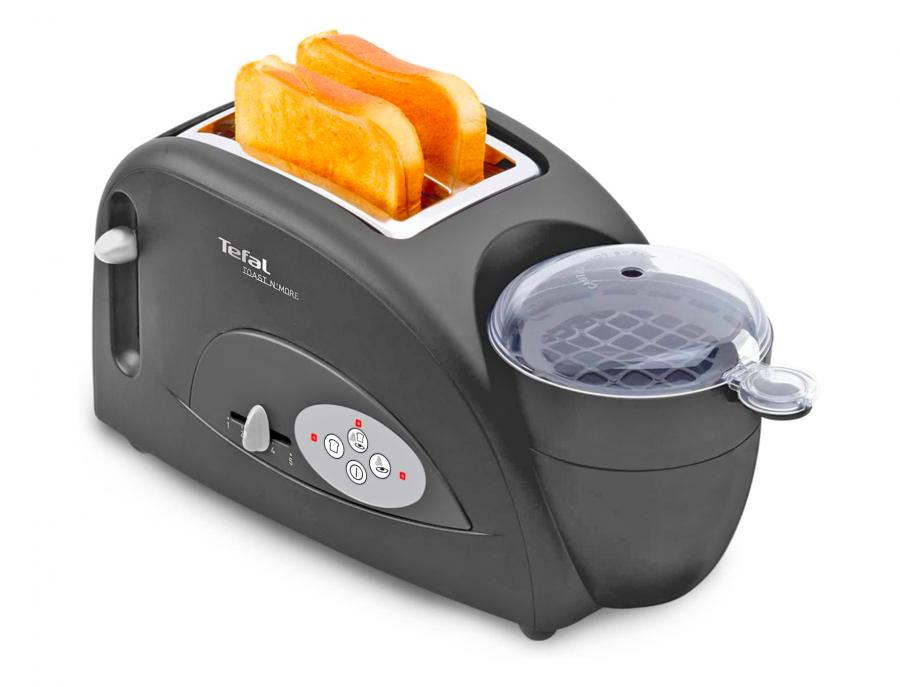 Featuring a large two-slot toaster, the Toast n Bean toaster and egg cooker is wide enough to cook small muffins, bagels and other slightly larger bread items. Additionally, the toaster combo includes an easy-lift bread handle like many great toasters, so you won't have to worry about burning your fingers when your toast is finished.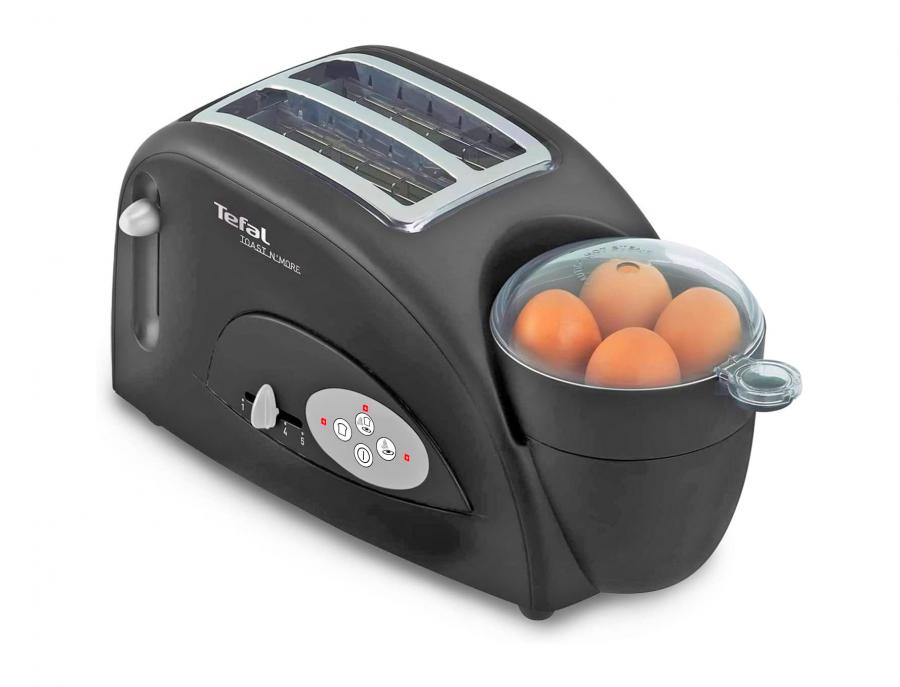 The toaster with egg cooker includes a variable browning control feature with eight different heat settings, and a mic-cycle cancel function for when your foods are all ready to go.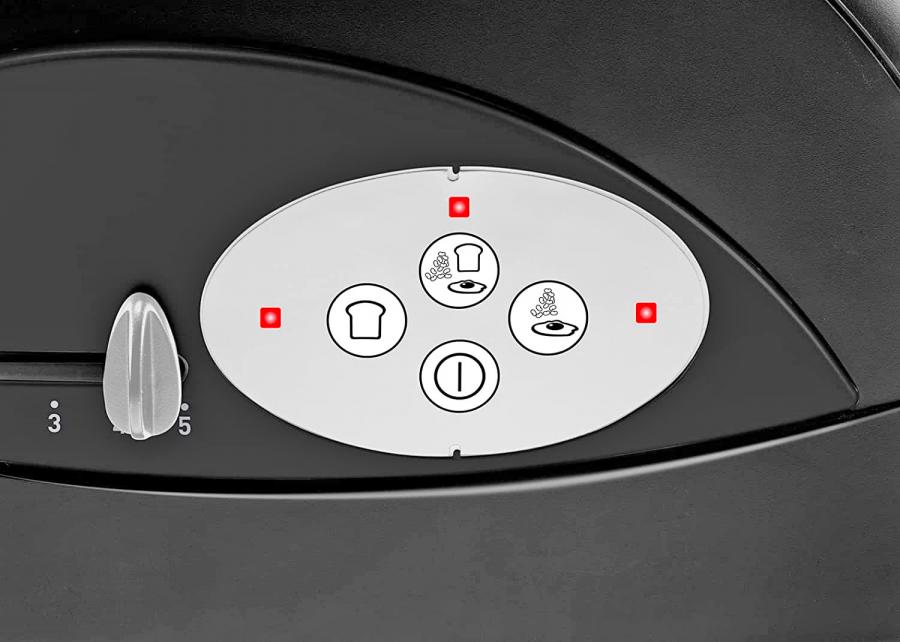 The company says the Toast n Bean egg maker and toaster takes just four minutes to heat up your goods, whether you're planning on making a breakfast-style sandwich, a large egg plate or just a bunch of baked beans.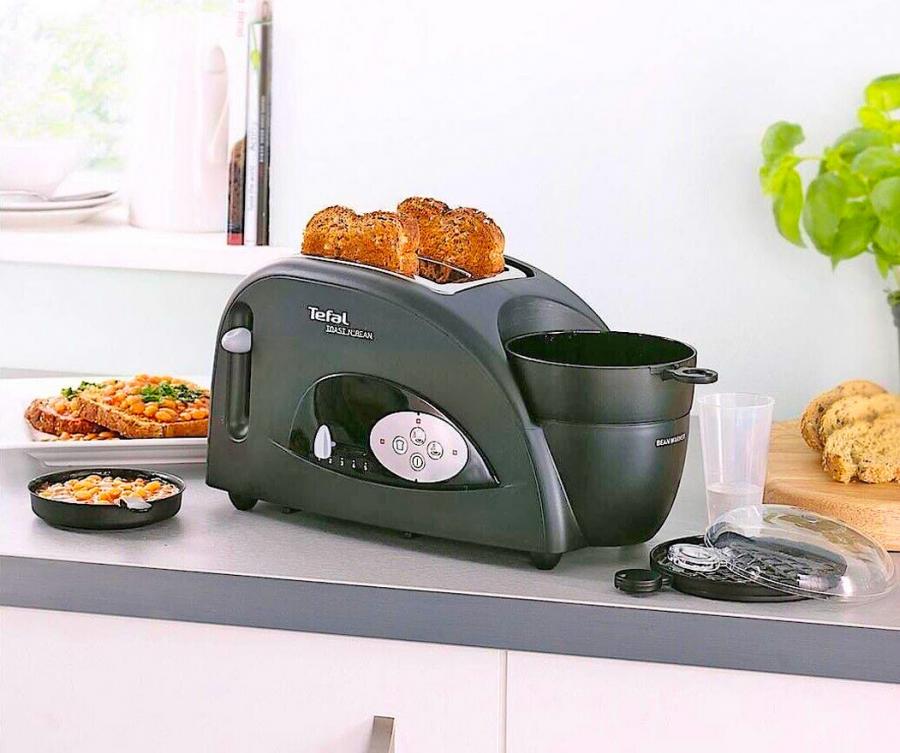 This toaster and bean cooker can fit about a half can of baked beans, or about four hardboiled eggs. The egg and bean cooking appliance also includes two main functionality options: a toast function, and a bean/egg and toast function.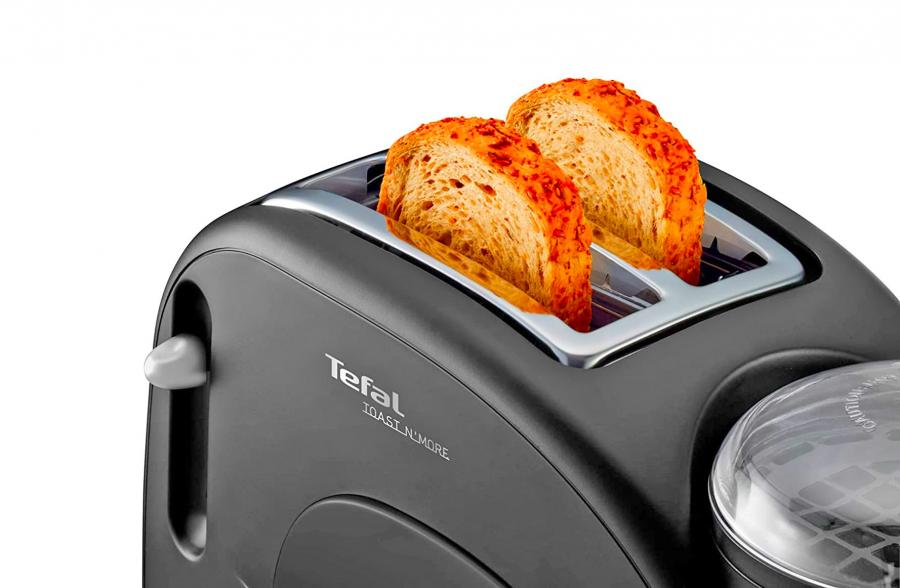 It's perfect for either boiling or poaching your eggs, or for just about any type of bean you're willing to put in there.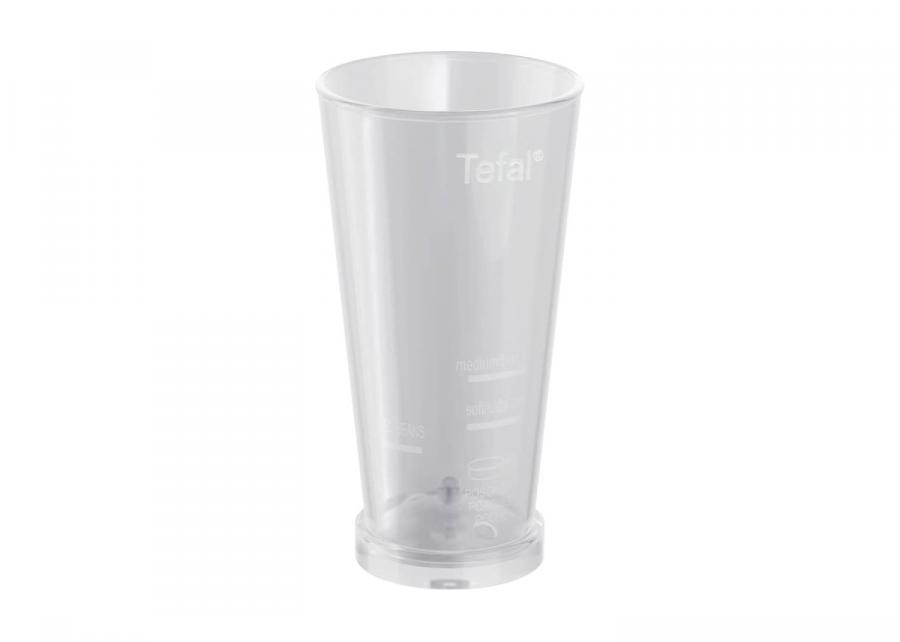 The bean and egg toaster is well-liked by past buyers, who appreciate being able to make multiple breakfast items at once.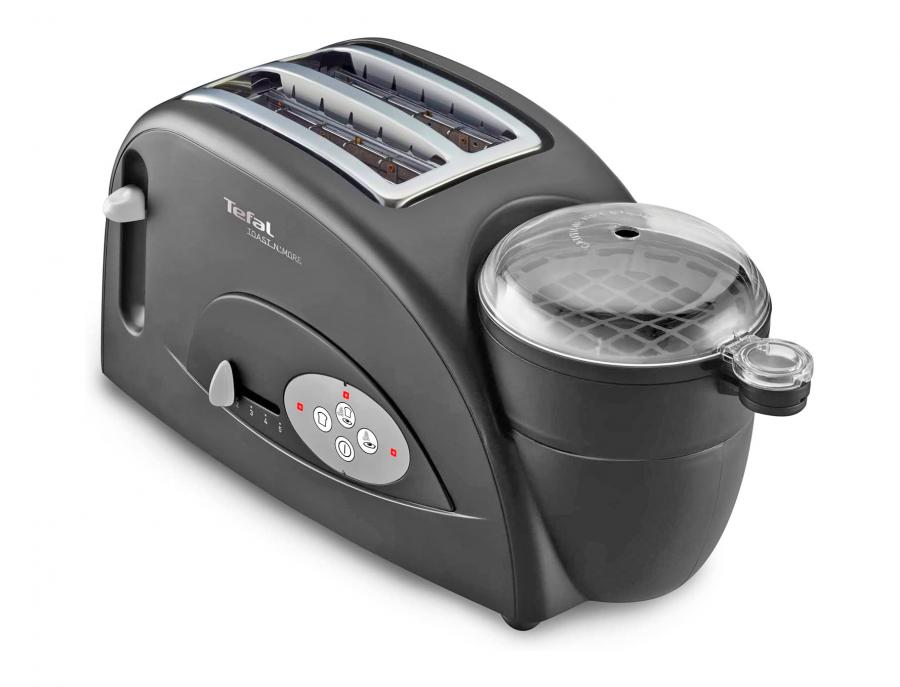 One buyer of the toaster and bean warmer named GLO left the item a five-star review on Amazon titled "What a brilliant idea." In the review, the buyer wrote, "I love this it has saved me time and pots and pans as it prepares the breakfast in one go then cleans so easily. I recommended it to my brother who promptly bought one and has used it every day since."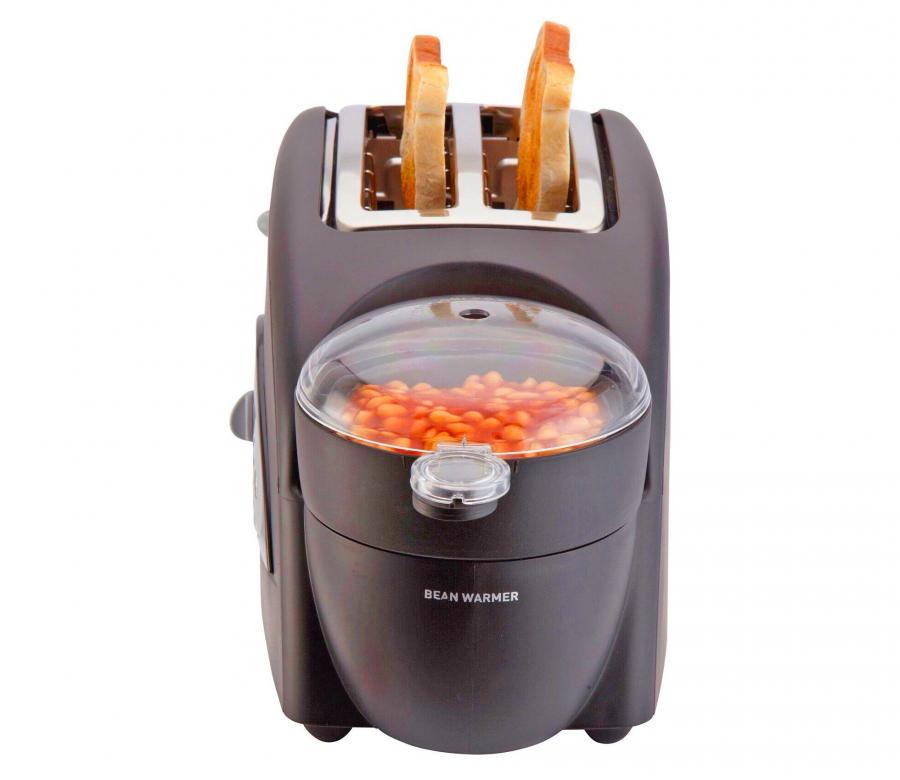 Other great OddityMall options that compare to this egg-cooking toaster include these little toaster bags that let you cook grilled cheese sandwiches in the toaster, this smart toaster or the similar concept of the ultimate 3-in-1 breakfast toaster with a toaster, skillet and coffee maker.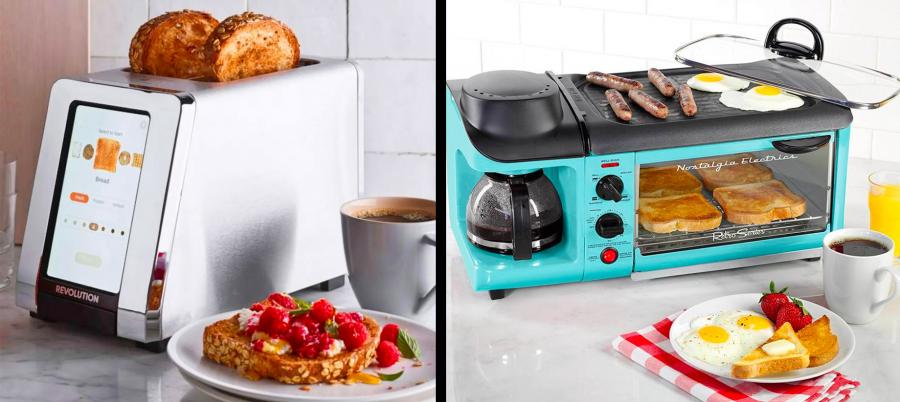 Suffice it to say that breakfast will never be the same with this bean, egg and bread toaster combo appliance. With this toaster and egg maker, soon you'll be making delicious breakfast sandwiches with ease in the morning, without having to use two to three different appliances.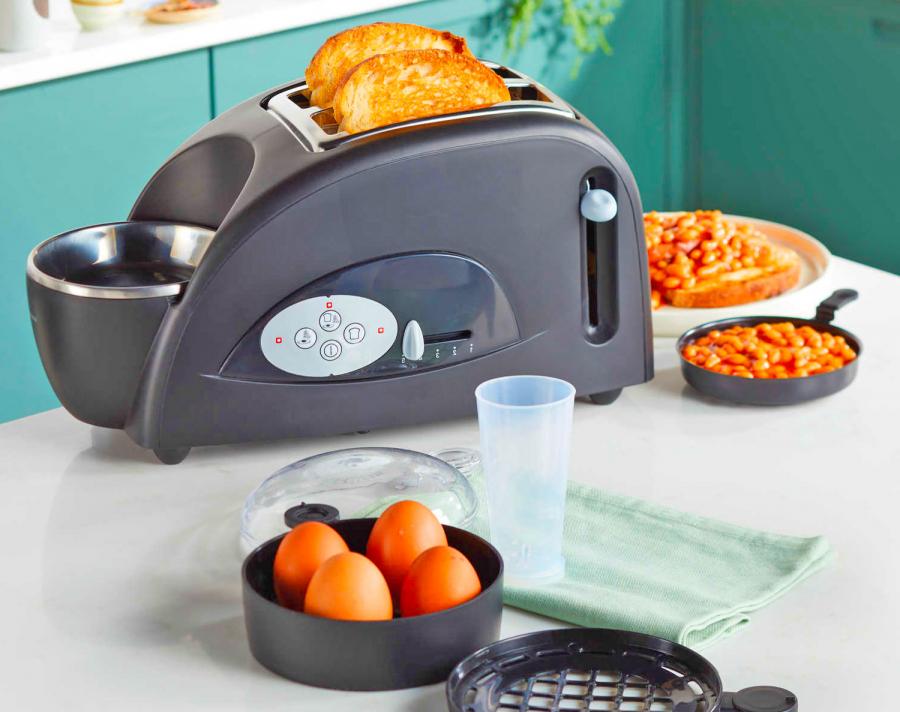 You can snag the toaster that cooks egg and beans on Amazon, Ebay, or Argos for around $66 bucks!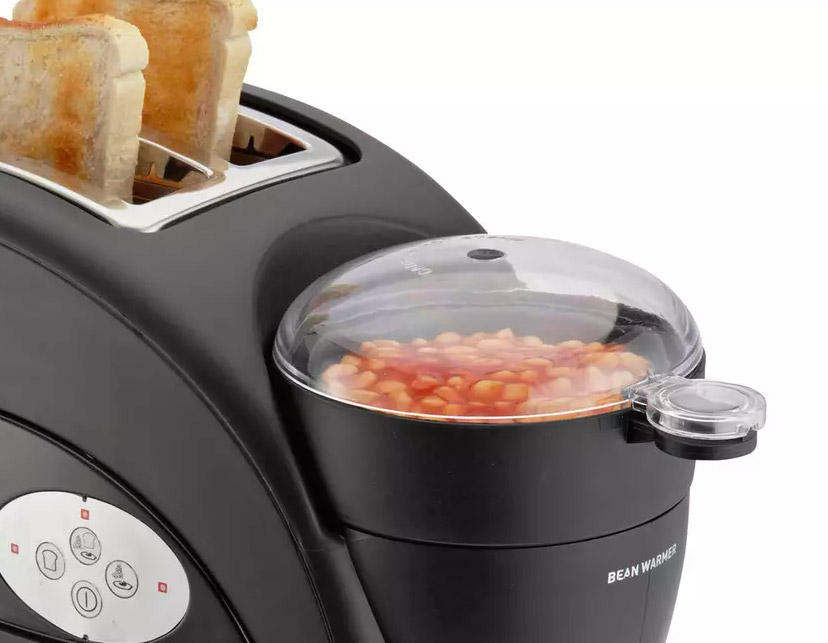 Check out the Tefal Toast 'N' More toaster and bean cooker in action via the video below!
Subscribe To Our YouTube Channel