You Can Get a Guitar Doorbell That Strums An Actual Guitar Each Time The Door Is Opened
By Ryan on 02/04/2023 4:31 PM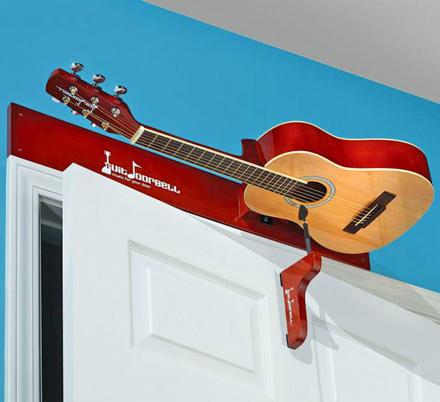 What's the problem with normal doorbells? Well, for starters their annoying, their boring, and they don't sound like a guitar! What's great about the guitar doorbell? It's not annoying, it's not boring, and it DOES sound like a guitar! Yes, someone invented an guitar doorbell, and it strums a real-life guitar every time you open or close the door.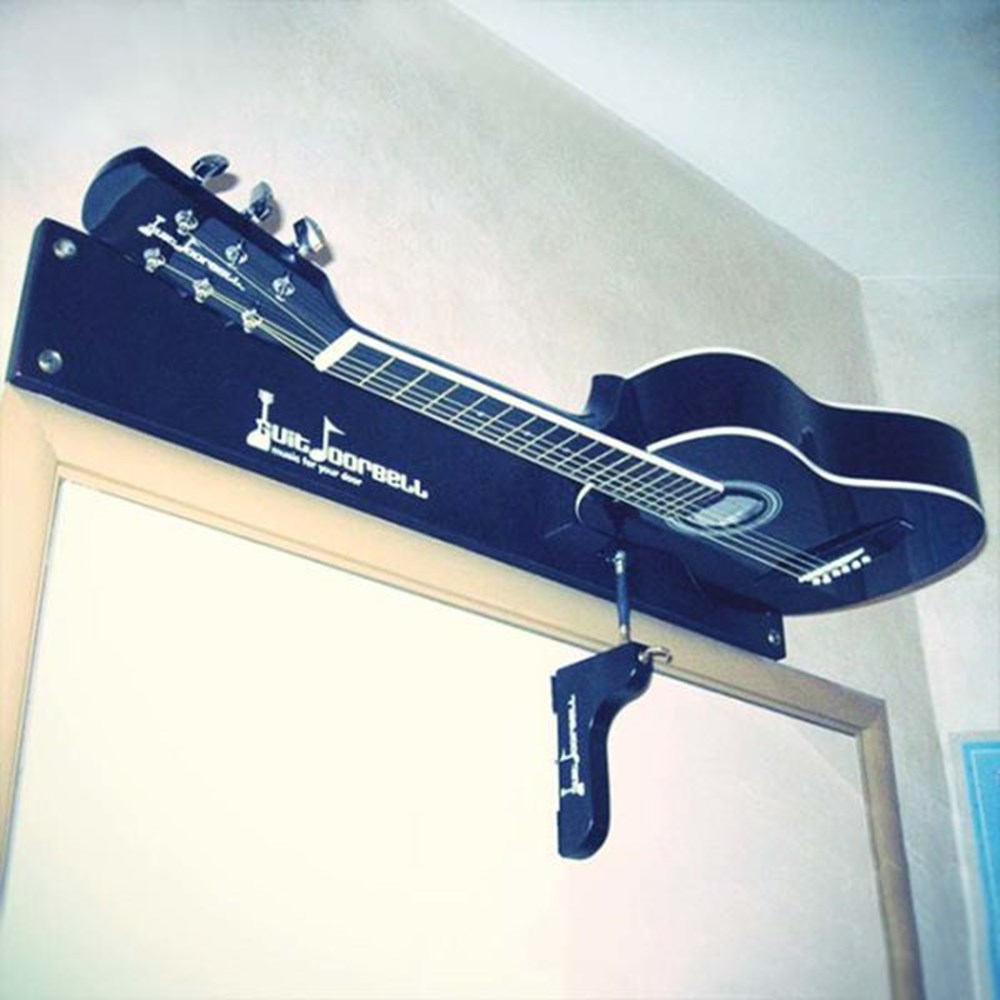 It's called the GuitDoorbell, and you can even remove the guitar from your doorway to play it as a normal guitar.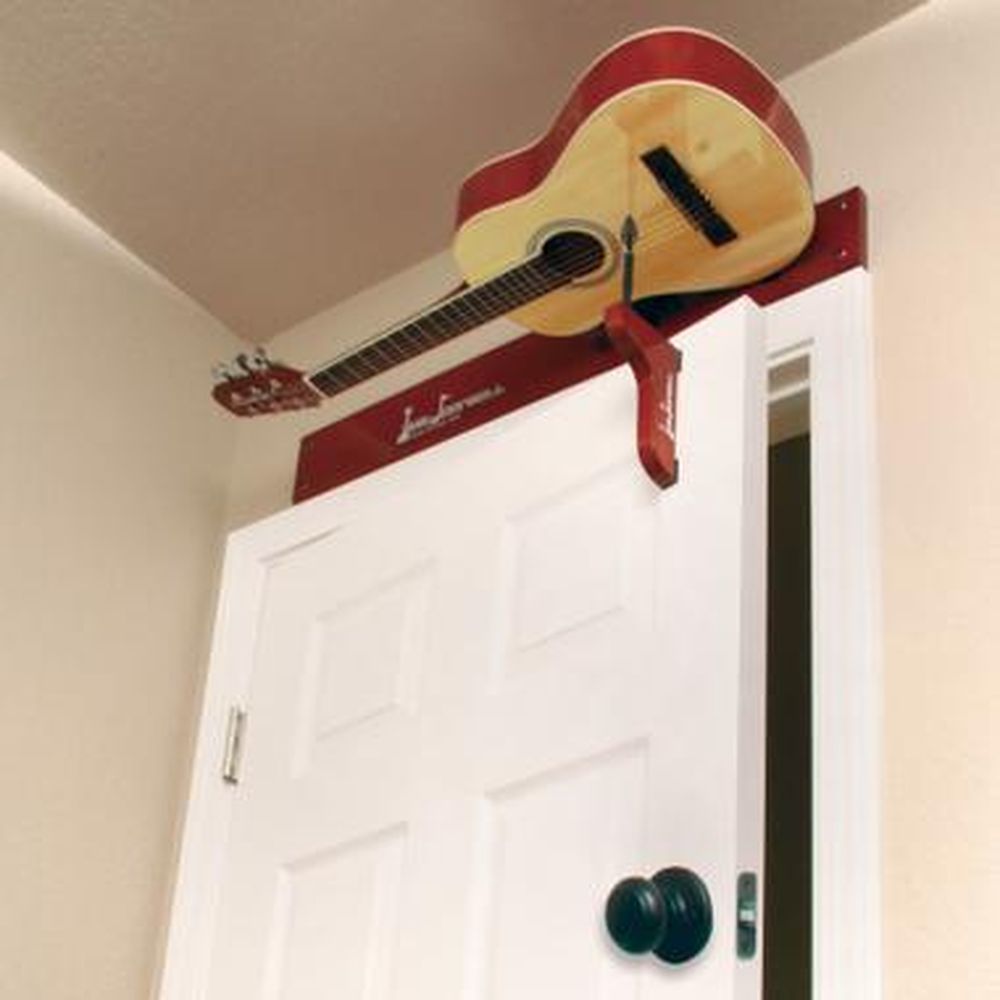 How the guitar doorbell works is, you hang a mini acoustic guitar above your doorway and every time someone opens the door, a mechanism on the door with a guitar pick on the end of it will strum across the strings of the guitar and play a crunchy little groove.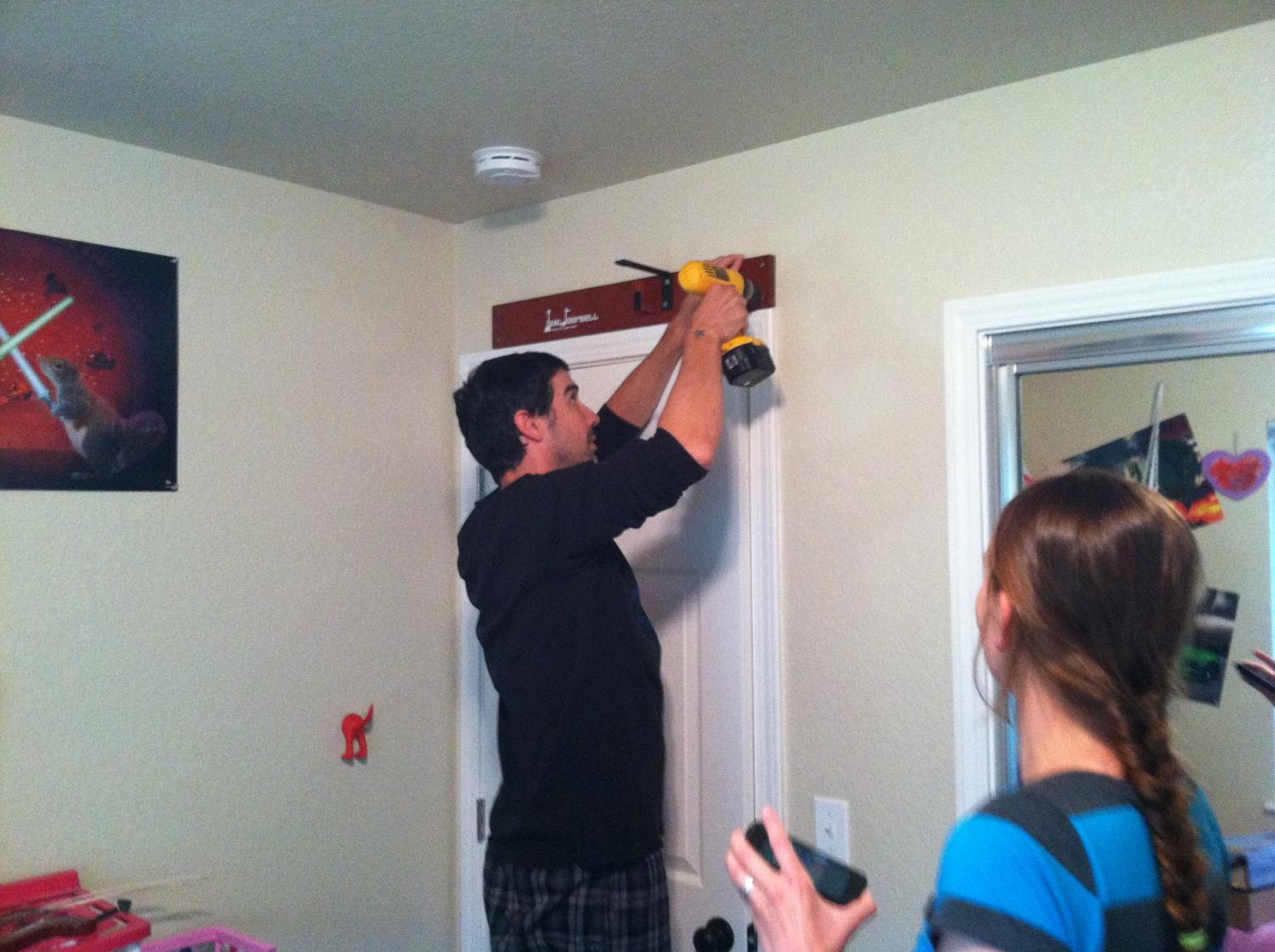 Listen to the guitar doorbell: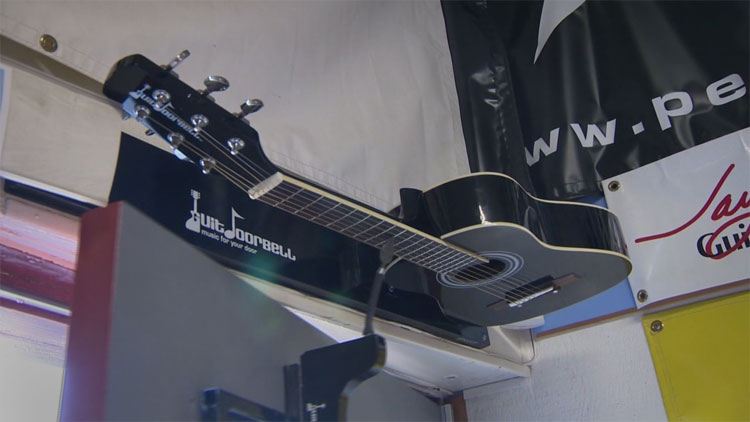 What better way to notify you that your guests have arrived, or an intruder is about to end your life, than with a beautiful little guitar chord.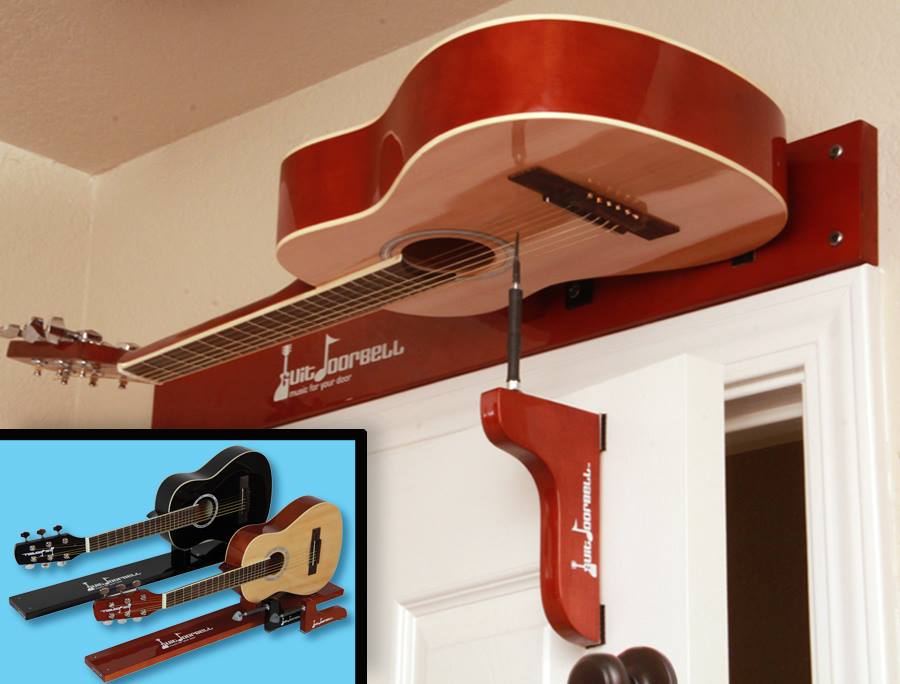 You can get the guitar doorbell in either a black or natural finish, and is the perfect addition to any music store, music lovers home, music studio, or just a kid who loves the guitar!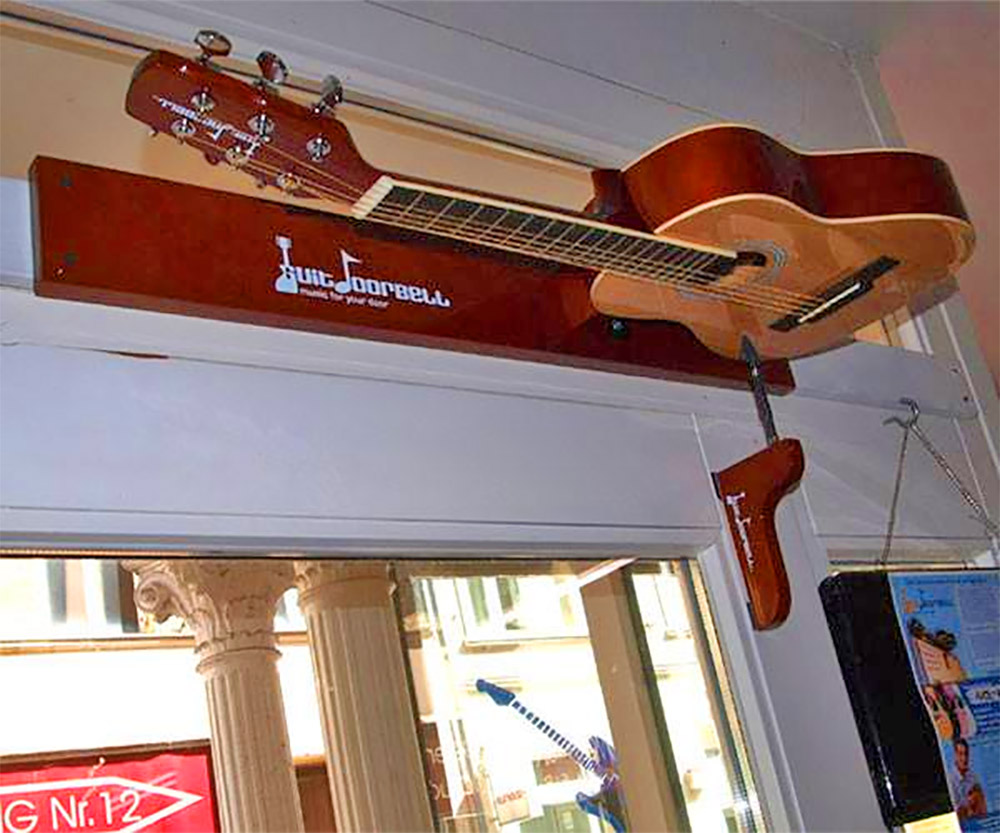 The guitar doorbell can be installed onto any inward opening doorway, and you can tune it in any way you like, so that it just plays the first chord of your favorite song, or a nice open tuning for a good relaxed tune every-time you open or close the door.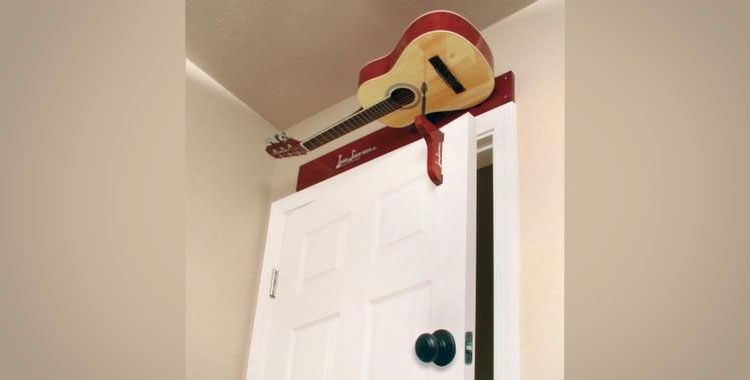 The GuitDoorbell has a fully functional half size acoustic guitar which you can even take down and play, and can of course be tuned any way you like to switch up the sound that plays!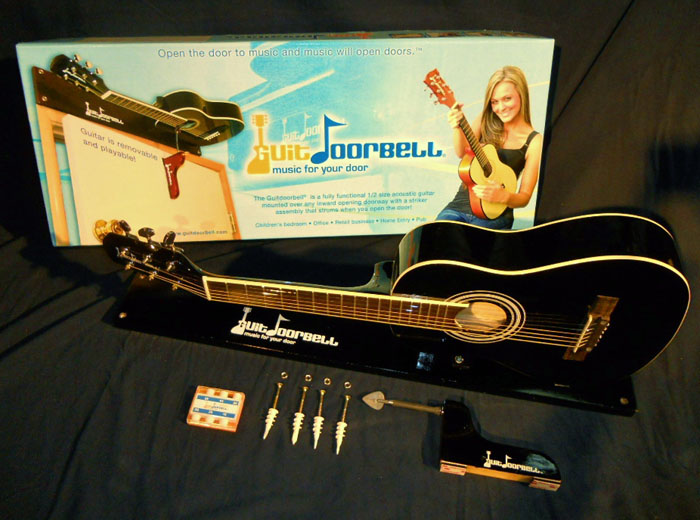 It also comes included with a pick striker that attaches to your door using Velcro! Plus, the guitar attaches to a mounting board above your doorway which measures 30.5 inches x 4 inches x 0.75 inches.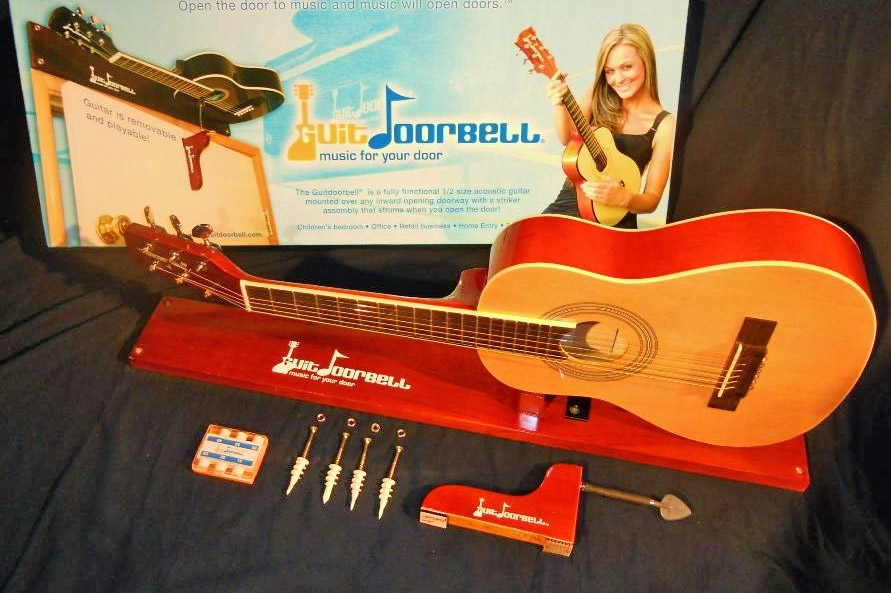 You can snag the guitdoorbell from their website for around $120 bucks!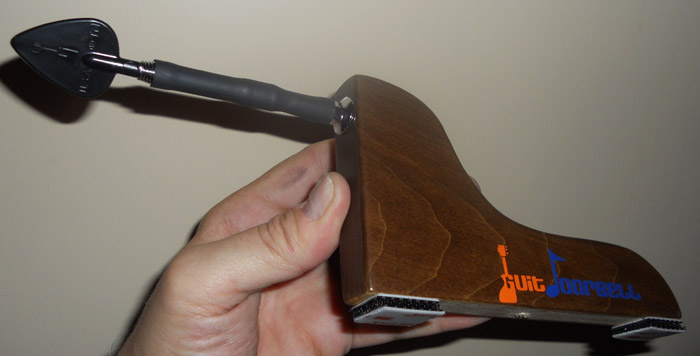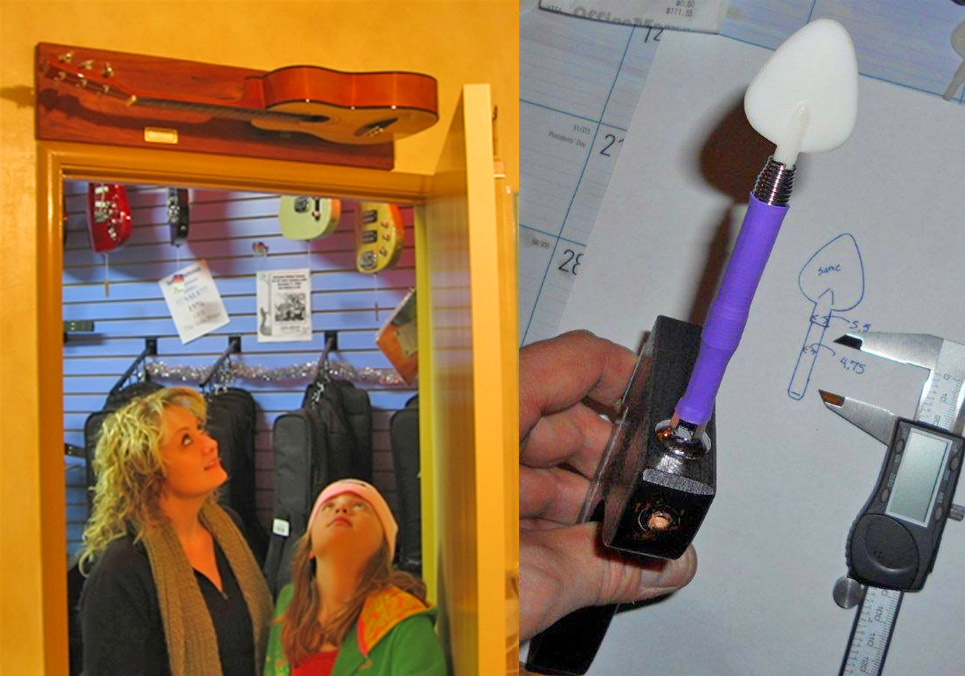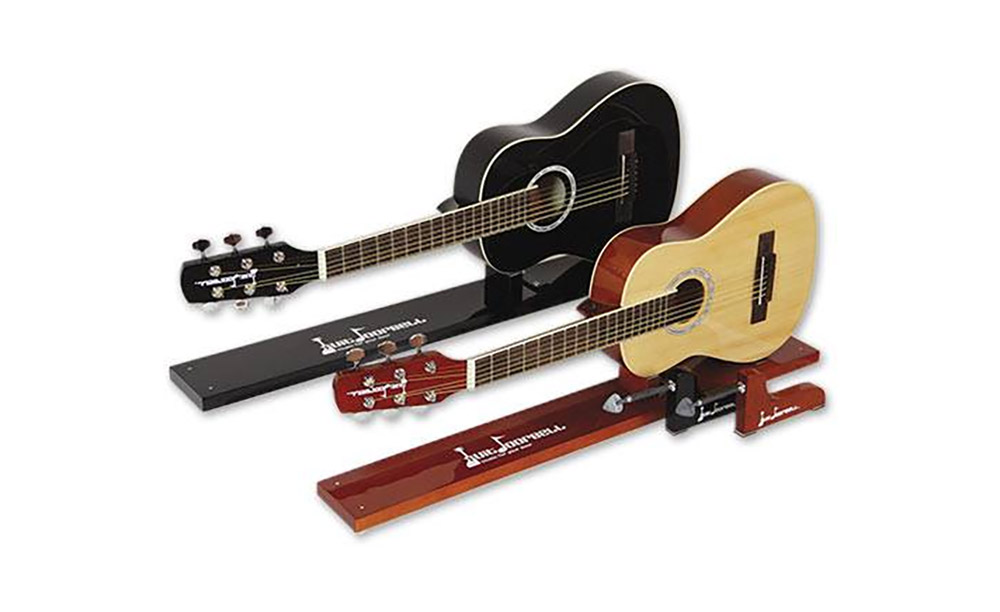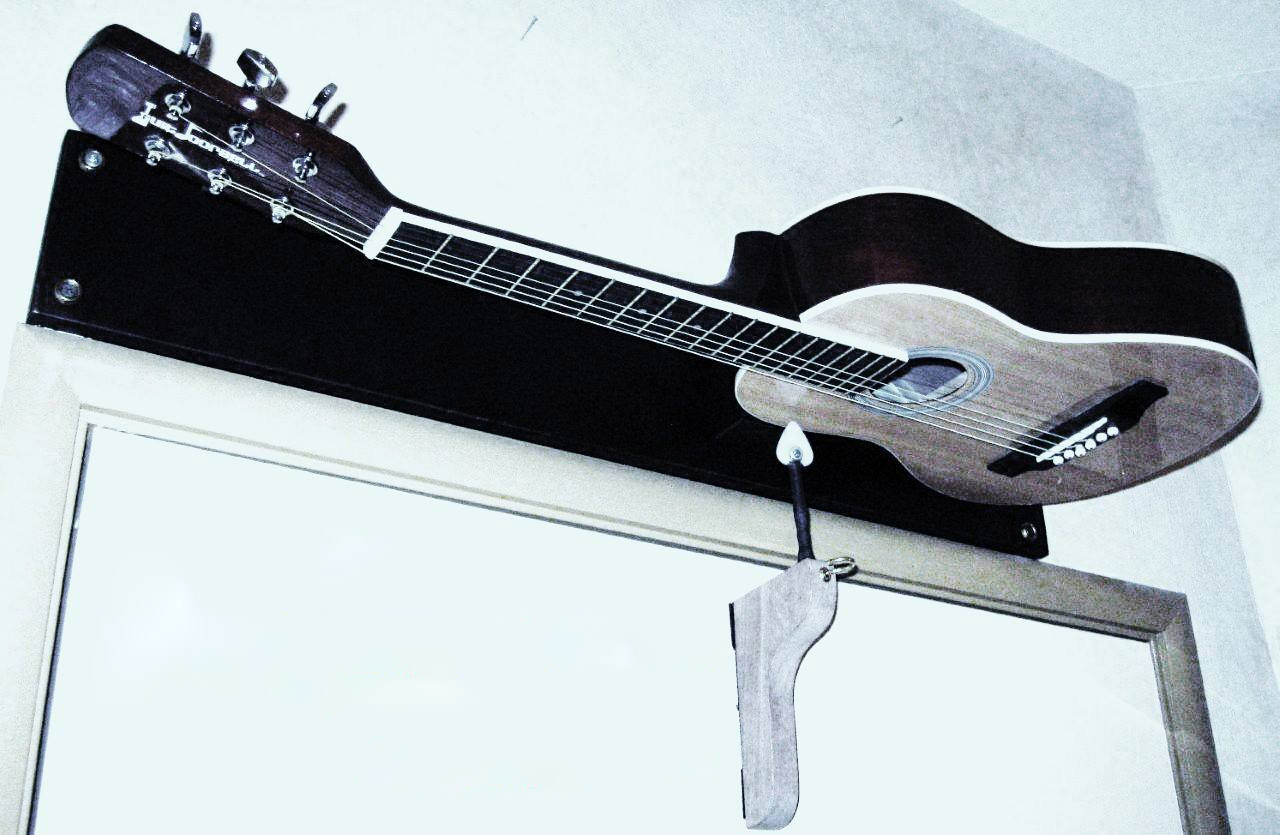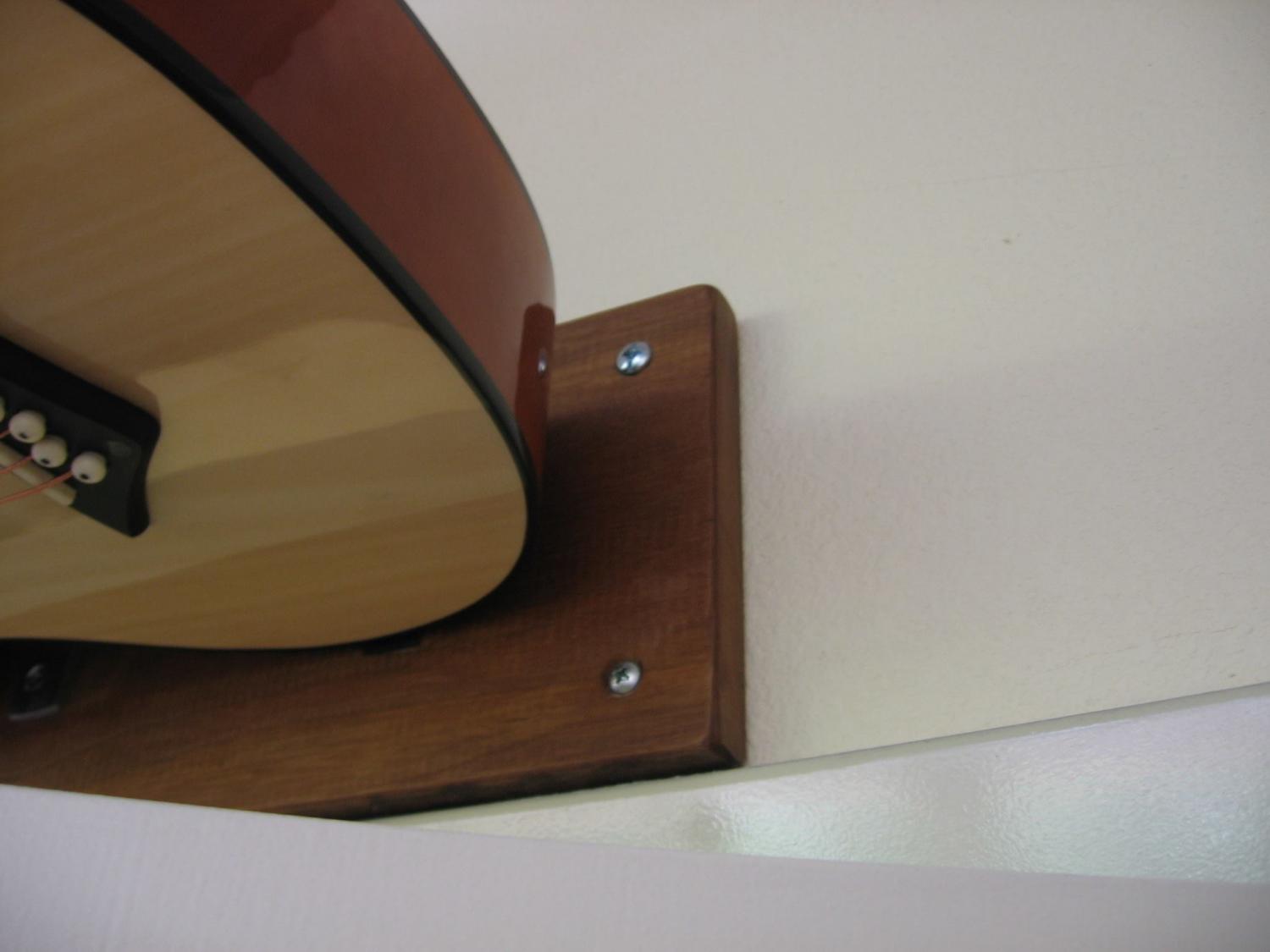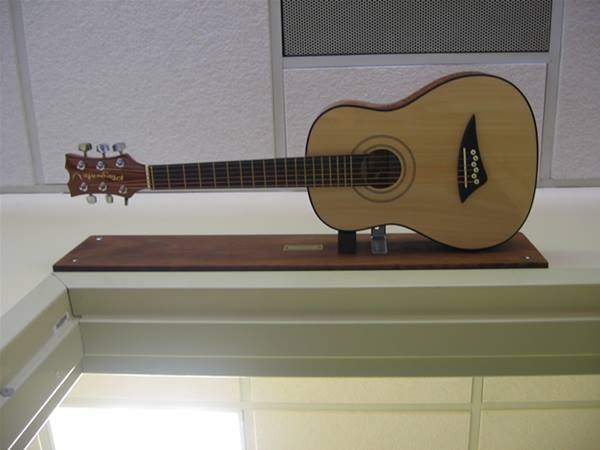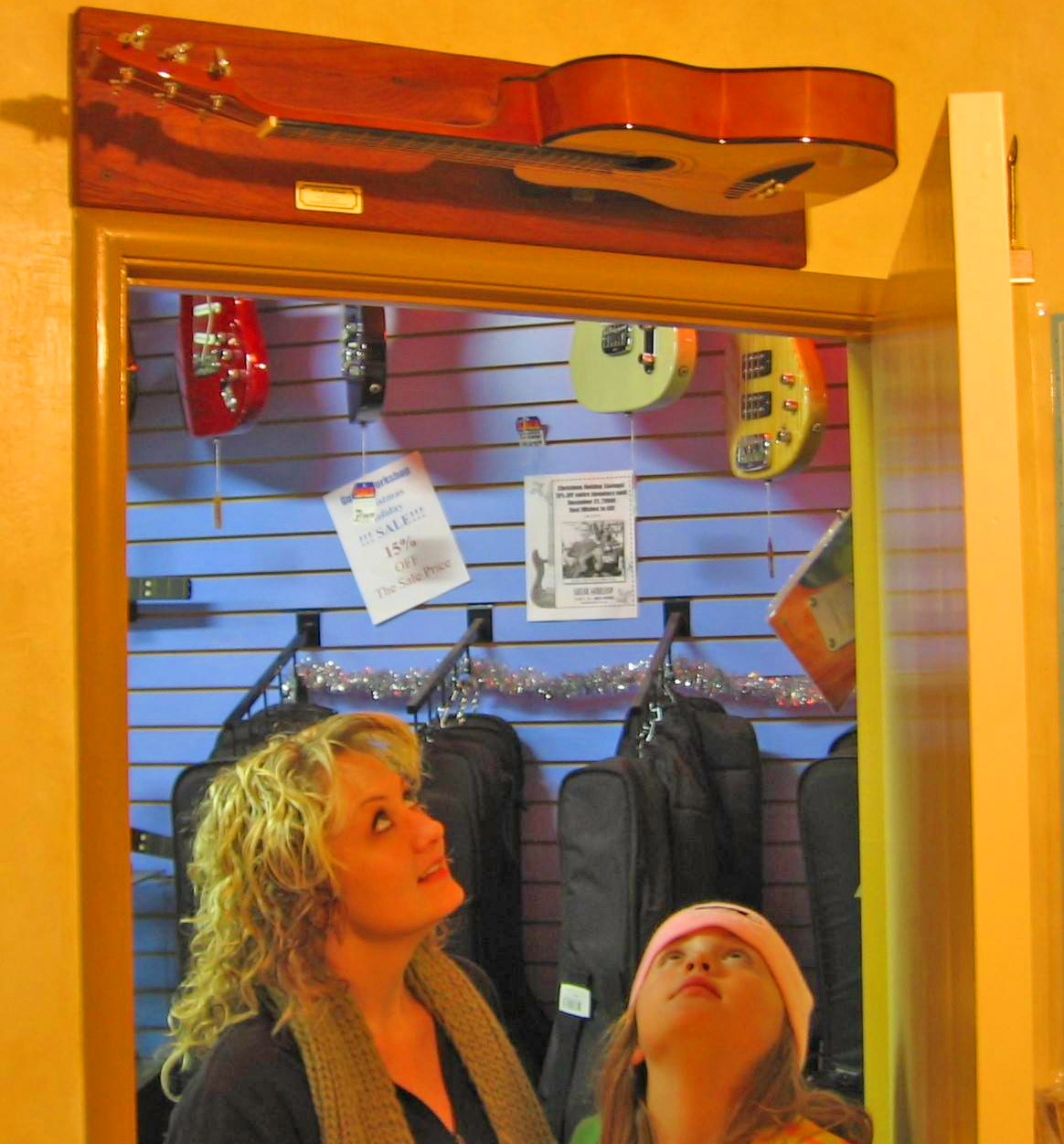 Check out the guitar doorbell in action via the video below.
Subscribe To Our YouTube Channel