This Kid's Bartender Playkit Lets Your Kids Pretend To Make You Cocktails
By Ryan on 02/24/2023 10:46 AM
If you're looking for a fun and unique way to teach your little ones about mixing drinks, the Cosmopolitan Baby's Bartender Playkit may be just what you need! This playset is designed to teach kids and toddlers how to make some of the most popular cocktails, including classics like the Tom Collins, Manhattan, Bloody Mary, Mai Tai, and of course, the Cosmopolitan.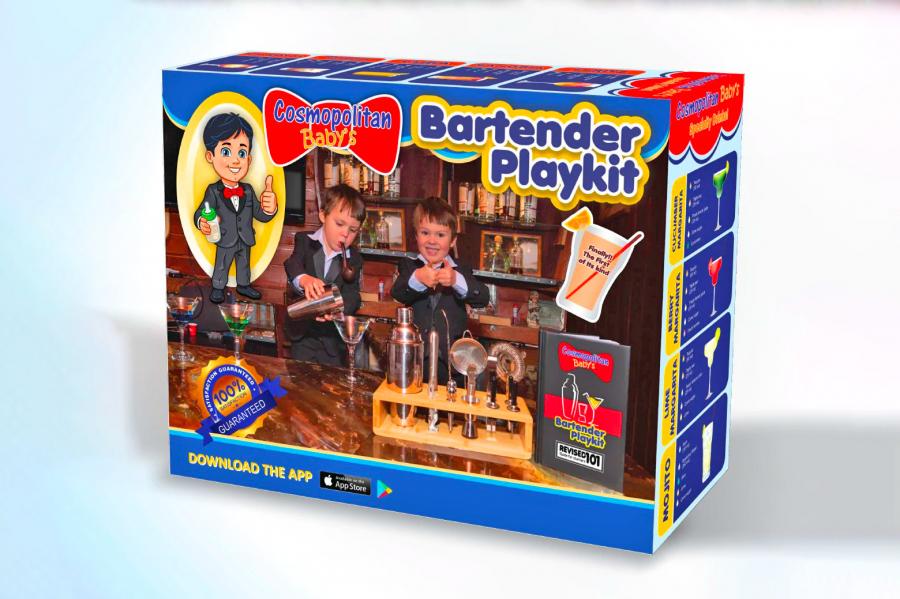 The kit includes everything your little one needs to get started, including fake bottles, shakers, funnels, and fake cocktail and martini glasses. Plus, it comes with all the cocktail tools you'd find in most bartender kits, such as a jigger, muddler, strainer, and more. And with the accompanying app, your child can learn even more about mixology, as well as track their progress as they become more skilled at making drinks.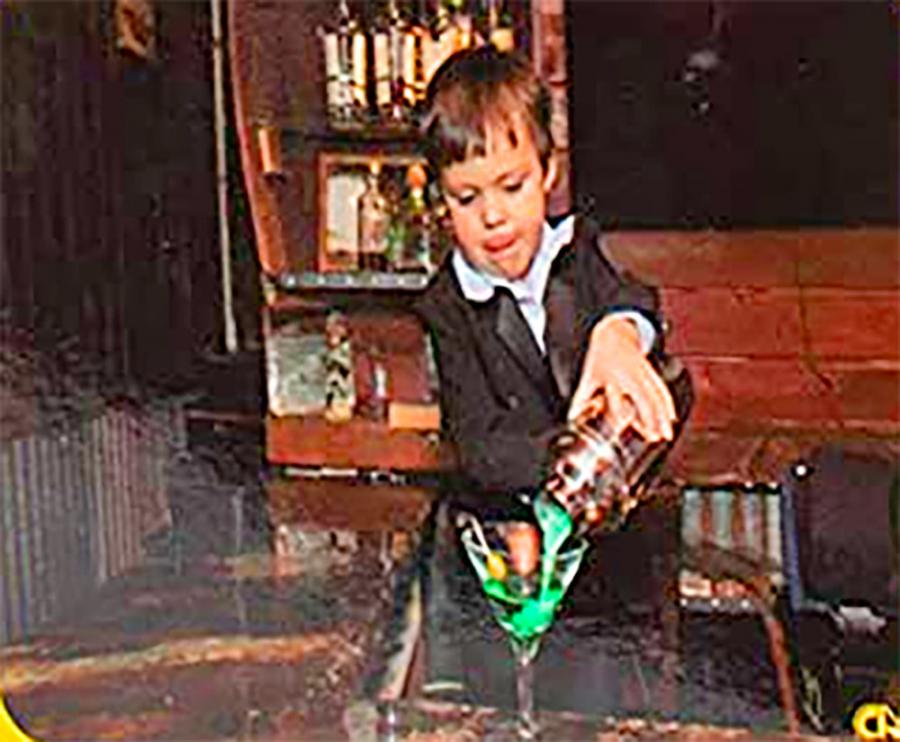 One of the best things about the Cosmopolitan Baby's Bartender Playkit is that it's designed to be both fun and educational. While your child is learning about mixing drinks and practicing their skills, they'll also be developing their fine motor skills and hand-eye coordination. Plus, with the included instruction and recipe kit, they'll have plenty of guidance and inspiration to keep them going. Of course, the Cosmopolitan Baby's Bartender Playkit isn't just for kids. Adults can have fun with it too! If you're looking for a way to bond with your child and teach them a valuable life skill, this playset is the perfect choice. And who knows, you might just learn a thing or two about mixology yourself! In addition to the basic tools and accessories, the Cosmopolitan Baby's Bartender Playkit comes with some indispensable free bartender advice. Some of the funny and quirky advice includes statements such as "That morning drink you make is not a green smoothie, it's called a mojito," "Alcohol... because no great story ever started with a glass of milk," "Gin IS a temporary solution," and "A bartender is just a pharmacist with a limited inventory." These humorous pieces of advice are sure to put a smile on anyone's face and add some extra fun to the mixology experience. Another great thing about the Cosmopolitan Baby's Bartender Playkit is that it encourages creativity. While your child can follow the included recipes and instructions to create classic cocktails, they can also experiment with their own ideas and come up with unique and delicious drinks of their own. Who knows, your child may even come up with the next big cocktail sensation! Overall, the Cosmopolitan Baby's Bartender Playkit is a fun and educational way to introduce your child to the world of mixology. With its high-quality tools and accessories, comprehensive instruction and recipe kit, and accompanying app, this playset has everything your child needs to become a skilled bartender. And with its funny and quirky bartender advice, it's sure to bring a smile to everyone's face. So why not give your child the gift of mixology today? If you couldn't have guessed by now, this kids bartender playset is actually a prank gift box! You're meant to stick your actual gift inside the box, and watch as your giftee opens the box and laugh as they react to such an absurd gift! You can snag this hilarious prank box from Amazon for around $9 bucks!