This Adirondack Chair Is Made From an Old Wine Barrel and Has a Slot For a Wine Glass
By Ryan on 08/20/2020 10:28 AM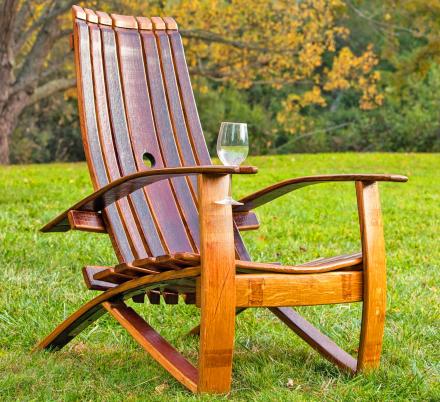 We've seen tables made from wine barrels, rain barrels made from wine barrels, but what about a chair? This company makes incredibly designed Adirondack chairs from old wine barrels from Napa Valley. Not only that but they design them with the most convenient little slots on the arms of the chairs to hold your glass of wine. No more attempting to balance your glass of wine on the armrest or having to hold it.
The wine glass holding patio chair or 'Adirondack Chairs' are oiled and sealed to perfection, and will ship partially disassembled for easier shipping. Each wine chair will have it's own unique look to it as they are all handmade. Or you could just go saw a slot in your already existing $10 folding chair you bought from Walmart, but it just wouldn't be the same would it?
The wine glass holding Adirondack chair is perfect for the patio, deck, around the bonfire pit, or just anywhere in the backyard. They're made and sold by a company called Wine Barrel Chairs, and each one is handcrafted from reclaimed oak wine barrels once used by Napa California vintners.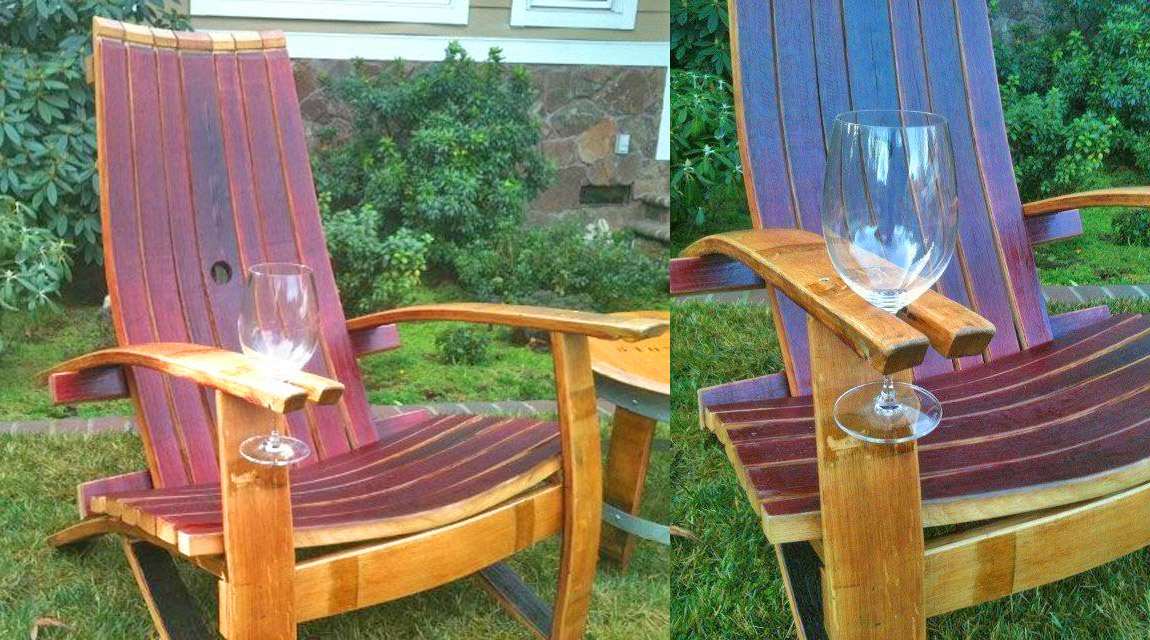 Since each wine glass holding Adirondack chair is handmade, each one will take on its own unique look from the toasting of the barrel and the aging of the wine. After the chairs are crafted, they're oiled and sealed with four coats of durable marine varnish to ensure years of beauty. Each piece of the wine barrel chair has it's edges rounded to a 3/8 inch radius before assembly, so it'll have no sharp edges anywhere.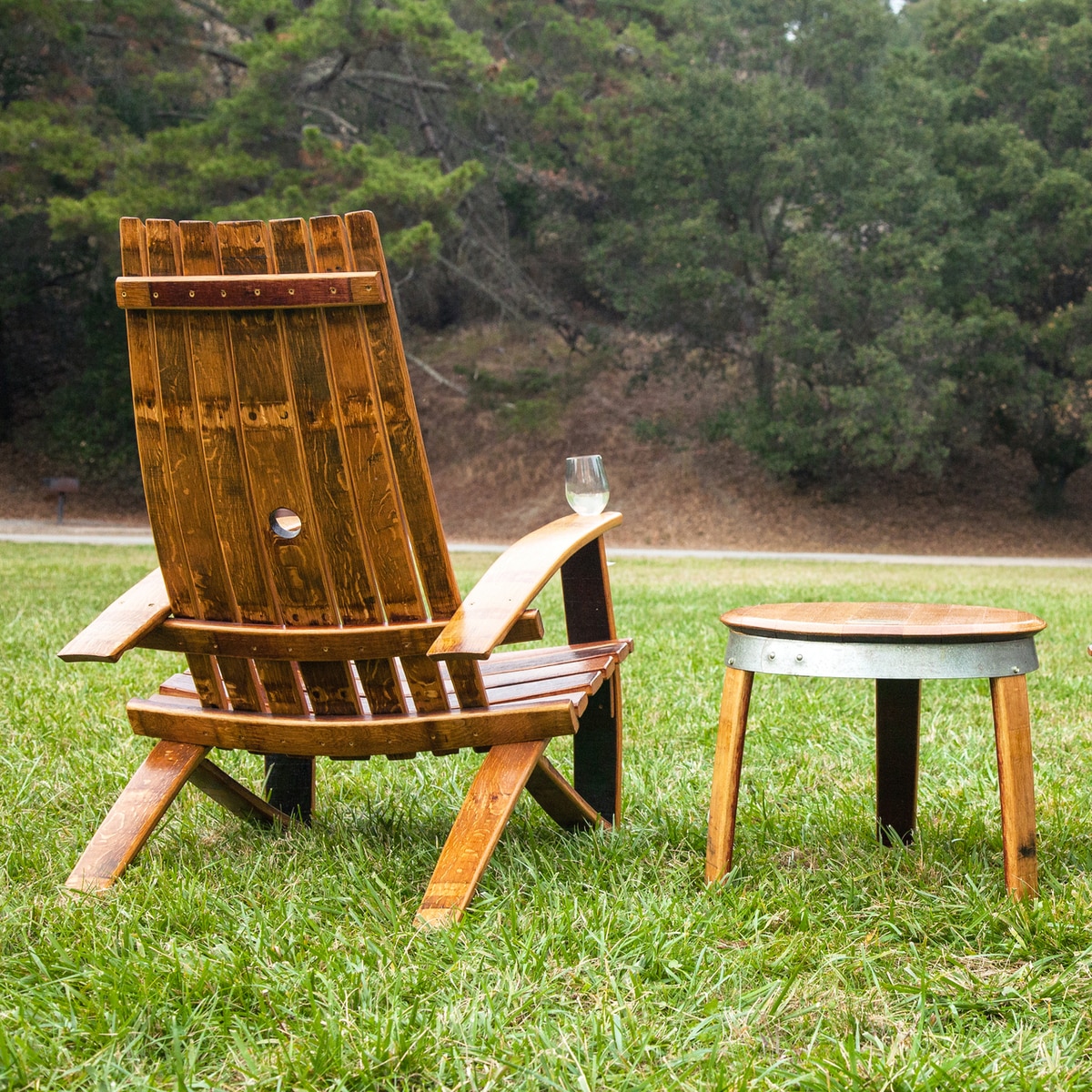 If you happen to live near Pacheco, California, you can head to their physical store and browse their existing chairs, otherwise ordering online will run around 3-4 weeks for delivery. Each wine glass holding Adirondack chair measures 30 inches wide x 36 inches deep x and 42 inches tall, and simple assembly will be required upon delivery.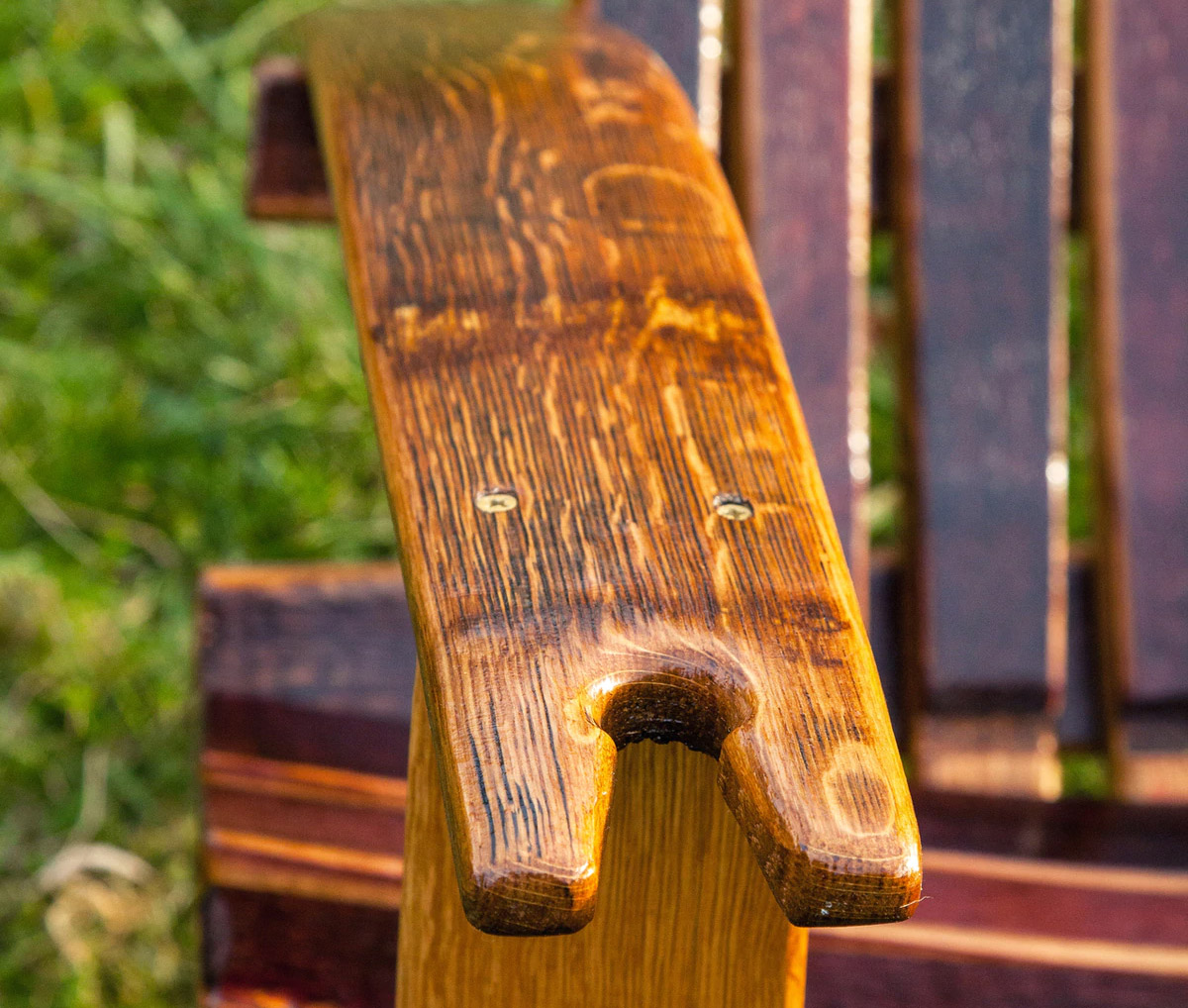 They also offer a similar version of the chair that's a rocking chair! This one doesn't feature the famous wine glass slot on the armrest since it rocks. It'll run you a bit extra at $399.