This Ultimate Wine Barrel Table Has a Hidden Storage Area Inside For Keeping Your Booze
By Ryan on 03/30/2020 11:04 AM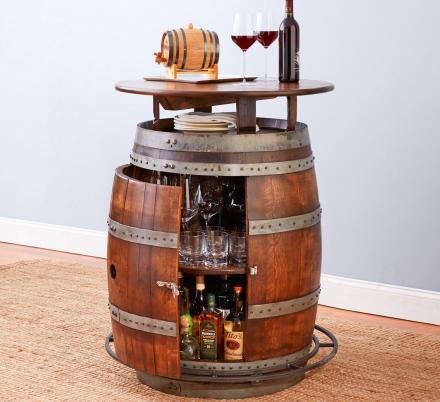 Sure, a wine barrel is already just a natural table by itself right? And you're more than welcome to just go buy a wine barrel off Amazon and turn it into a table my simply standing it upright! But if you're looking for "The Ultimate Wine Barrel Table", look no further than this one sold by Wine Enthusiast. It's made from a retired oak wine barrel, and is transformed into a "rustic and inviting bistro table". Not only that but it's got a secret storage area inside for all of your booze!
The ultimate wine barrel table as we so aptly nicknamed it has a few extra features besides the hidden storage area inside that truly make it the ultimate table, including an extended top area that provides more surface area for resting your drinks and snacks (along with even more storage underneath the tabletop), a wrought iron foot rail around the bottom to rest your feet on, along with a new whiskey finish that gives it a beautiful look wherever it's placed.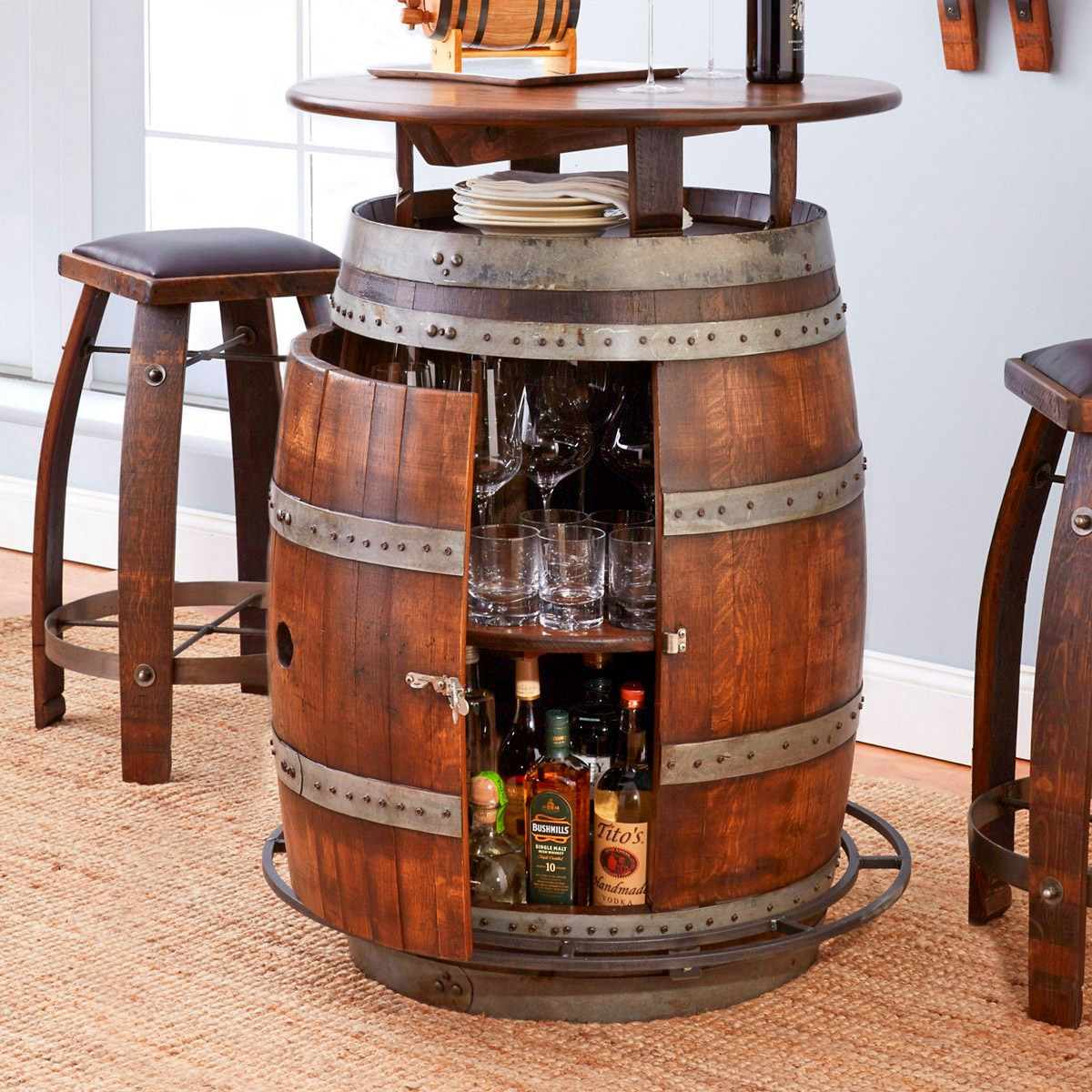 A perfect table for a wine cellars, wine tasting rooms, a home bar, or even right in your dining or living room depending on what kind of look you're going for. It's made with a pine table-top that's made to be at cafe-height (42 inches tall), and it also features a lockable storage compartment in the body of the barrel with 2 levels for storing glassware, wine bottles, liquor bottles, tableware, and more.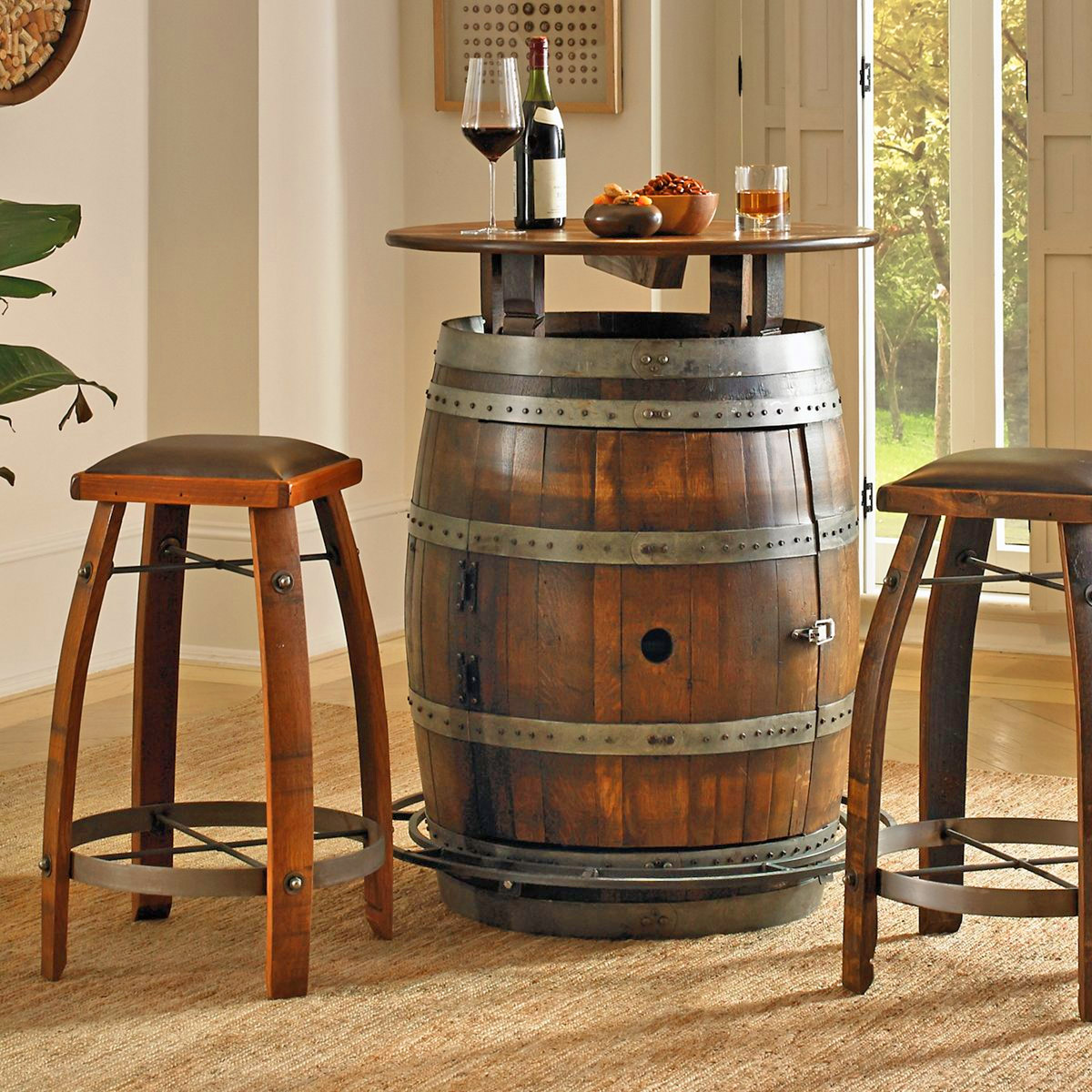 You can get the Ultimate Wine Barrel Table with or without optional vintage oak barrel stools that were also crafted from retired oak wine barrels. They're made with leather cushion tops, and are a perfect and elegant match to the table itself. The two wine barrel stools will set you back an extra 400 bucks if you decide to go that route.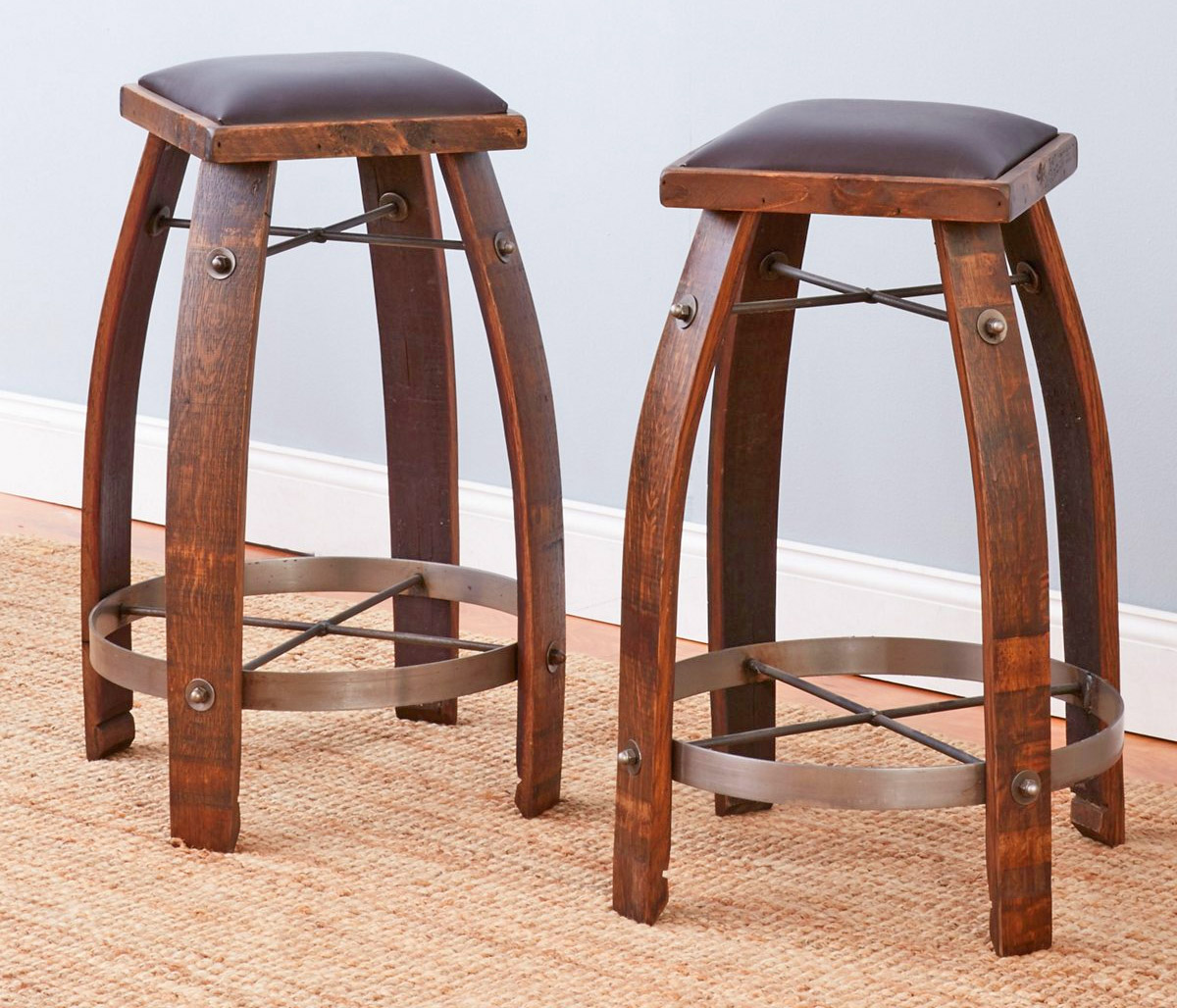 They ultimate wine barrel table comes in two different finishes, including the aforementioned whiskey finish, along with another one that's antique gray. Both have the same features of a hidden storage area inside the body of the barrel, an extended cafe-tabletop, along with a footrest surrounding the bottom of the barrel.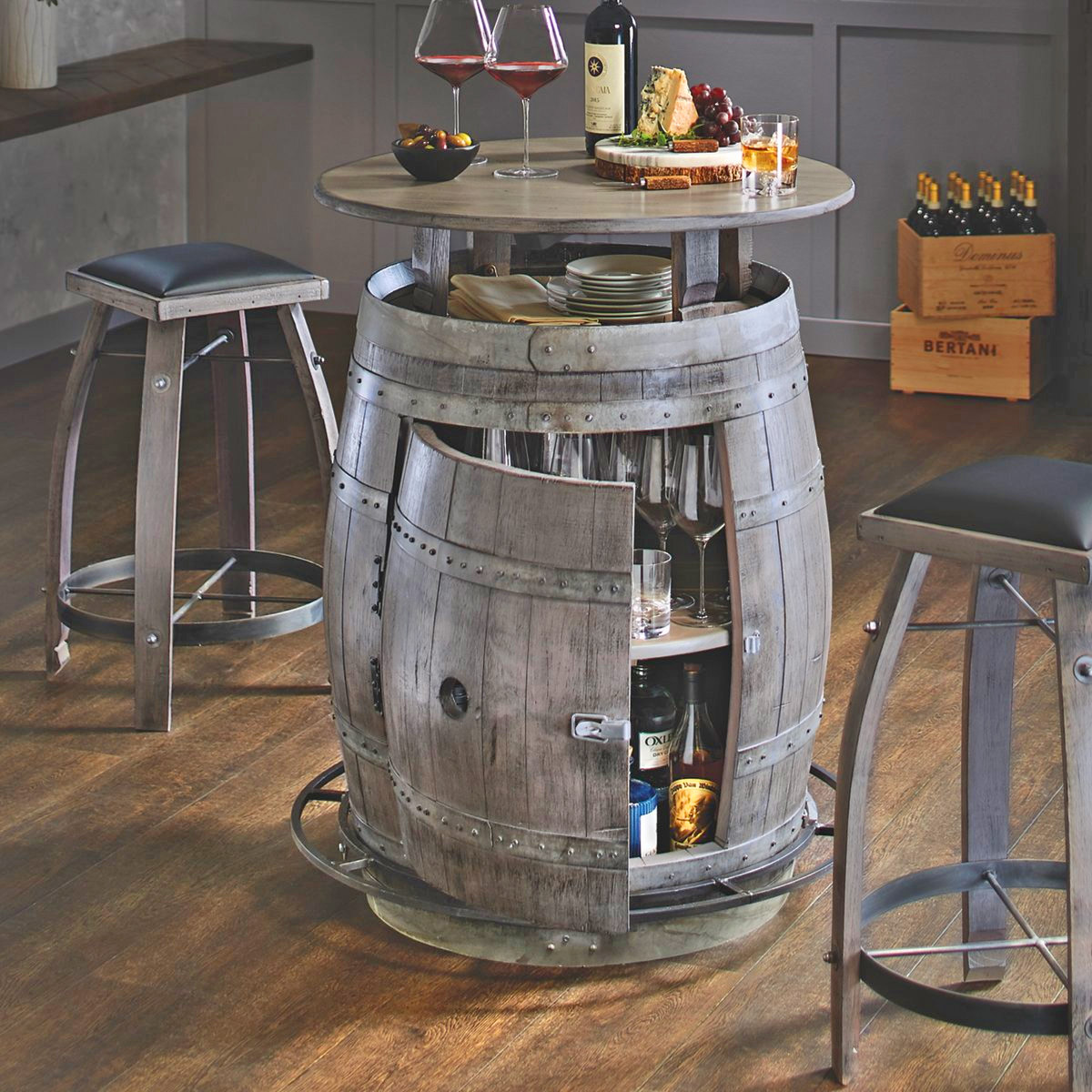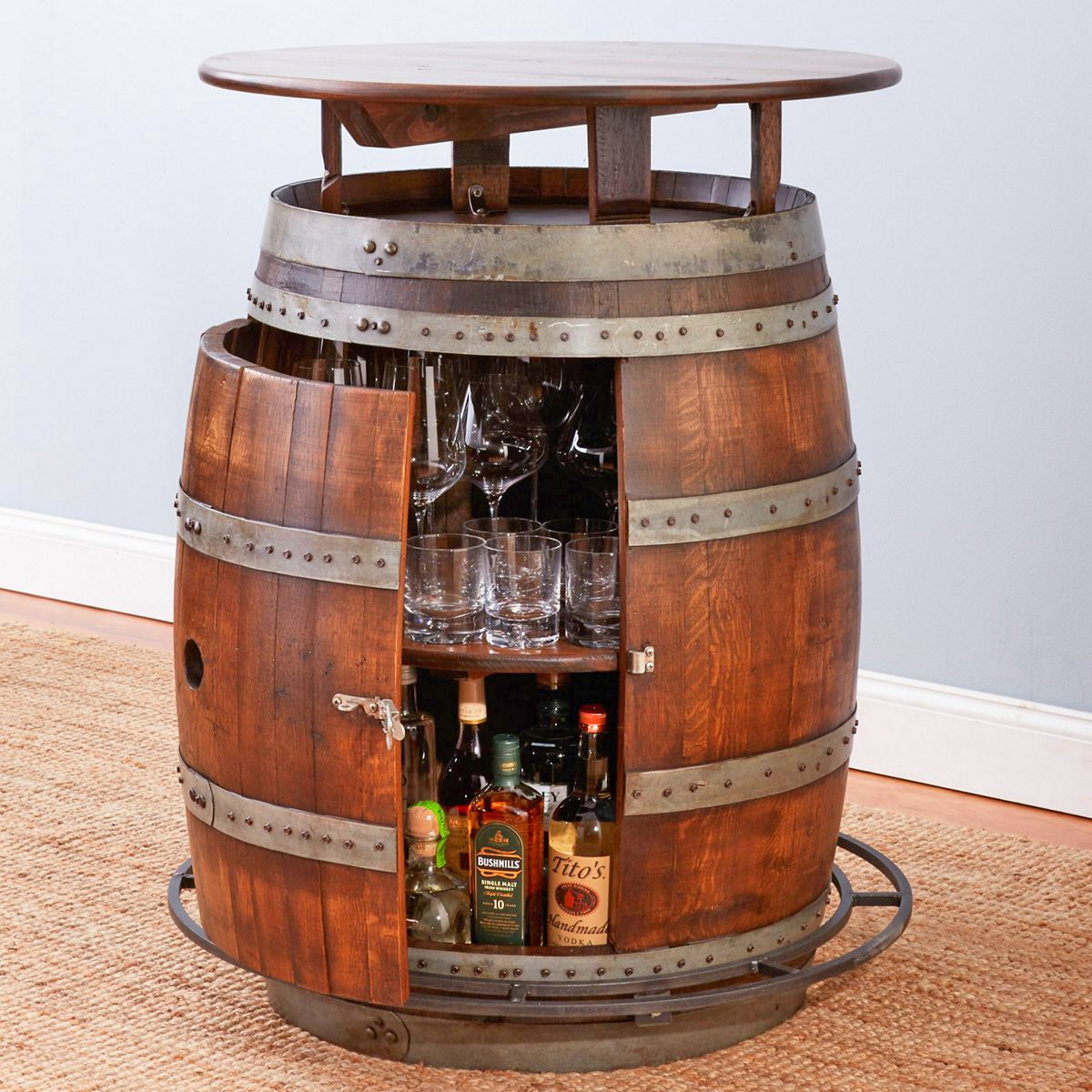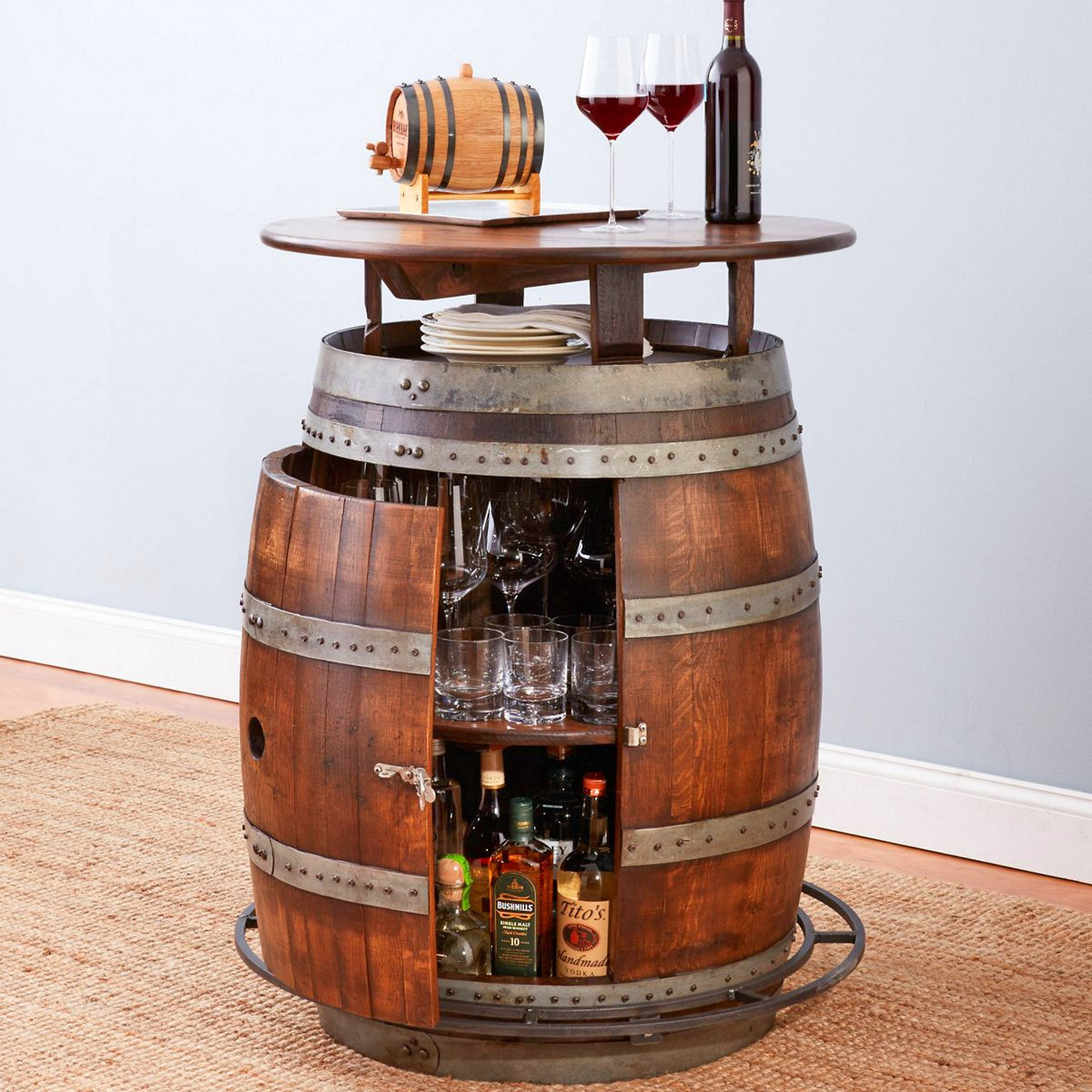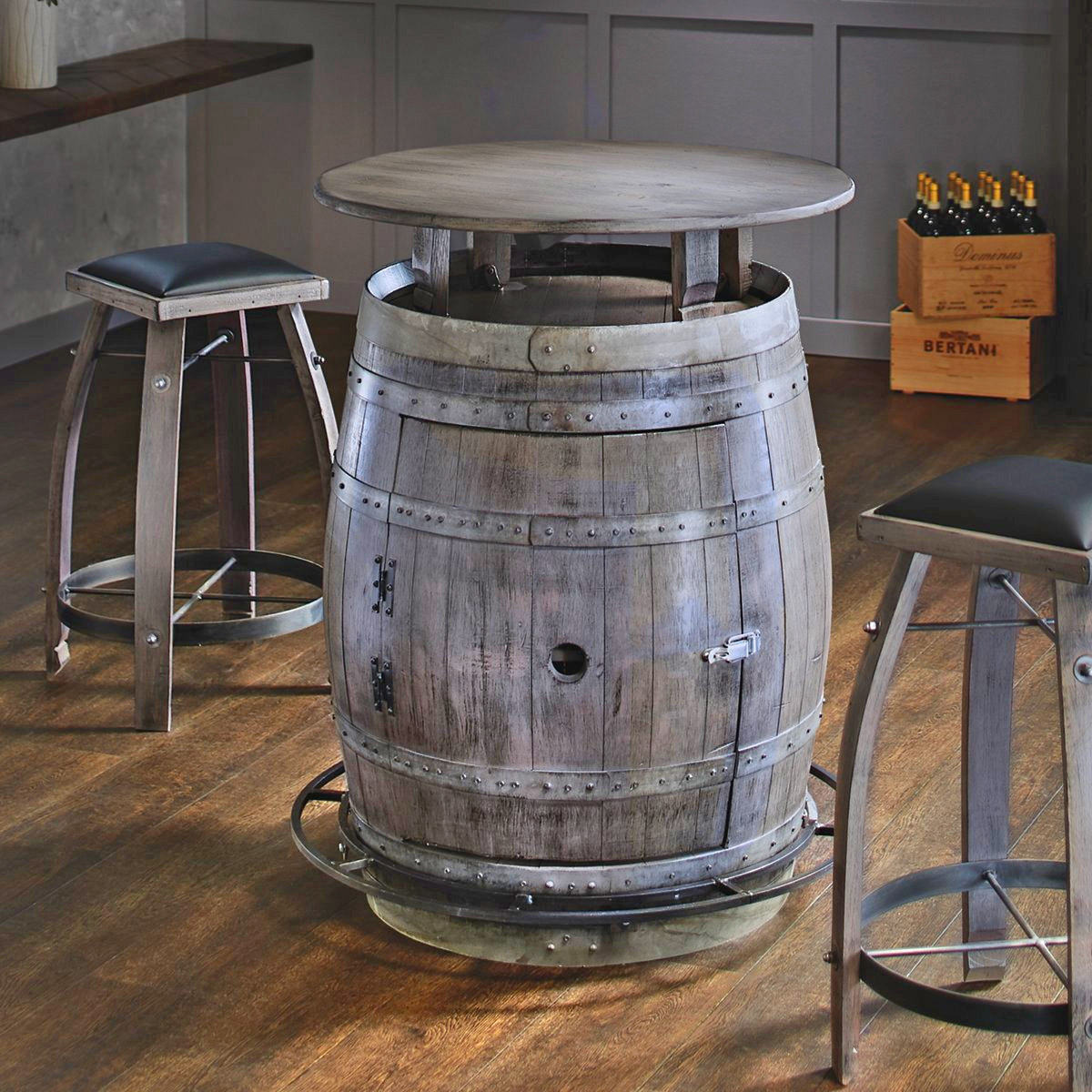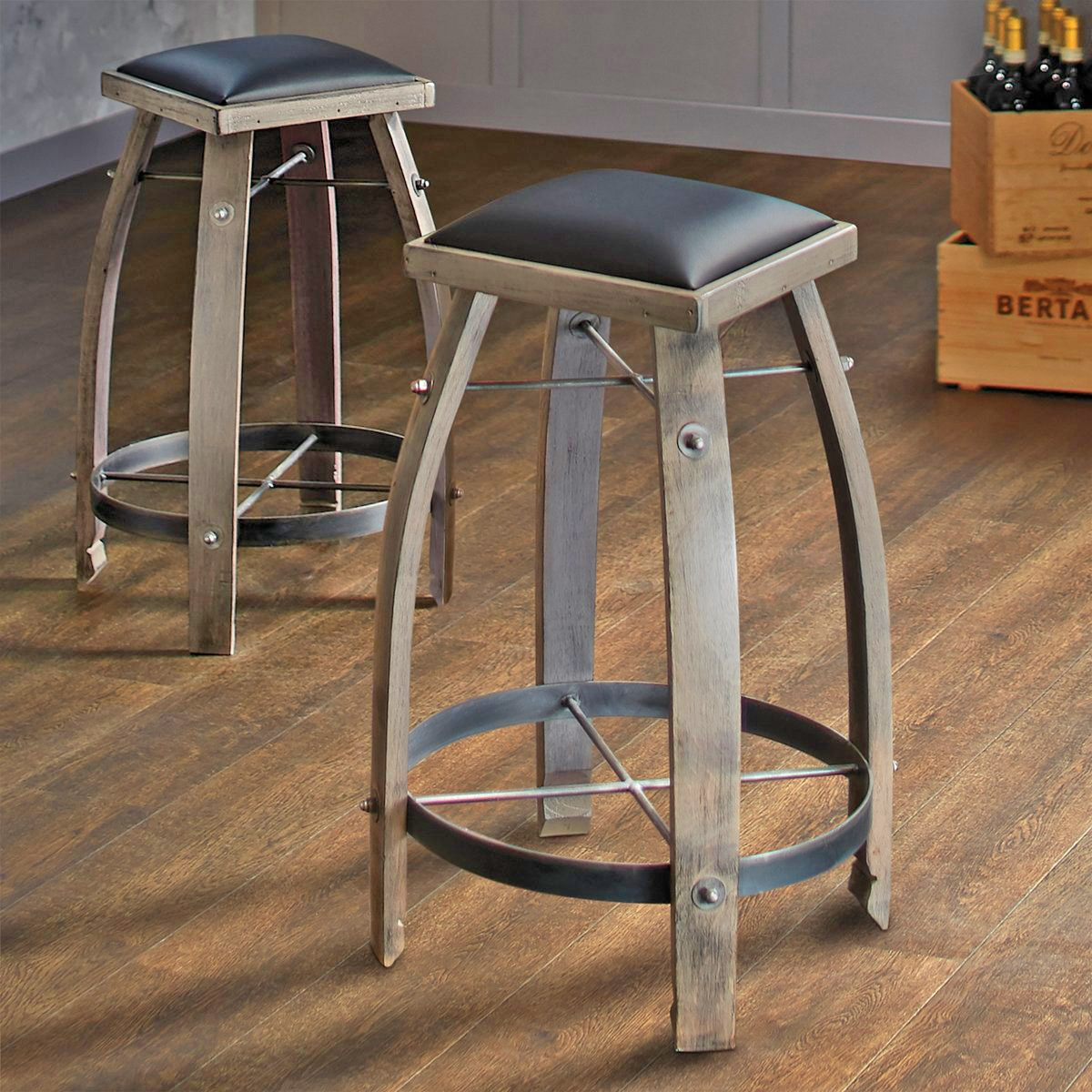 The Wine Enthusiast also offers a wide variety of other style wine barrel tables that you can check out here.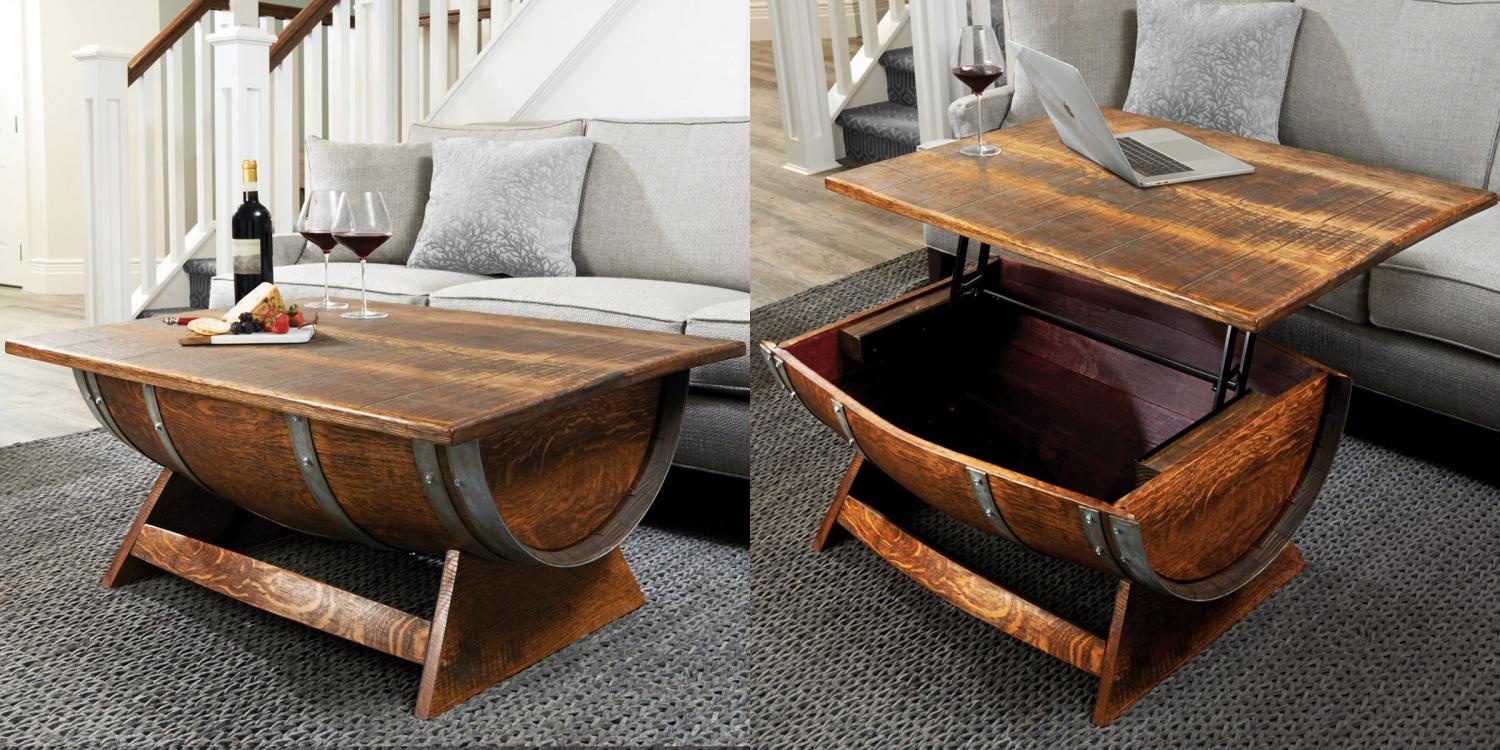 GET THIS ONE HERE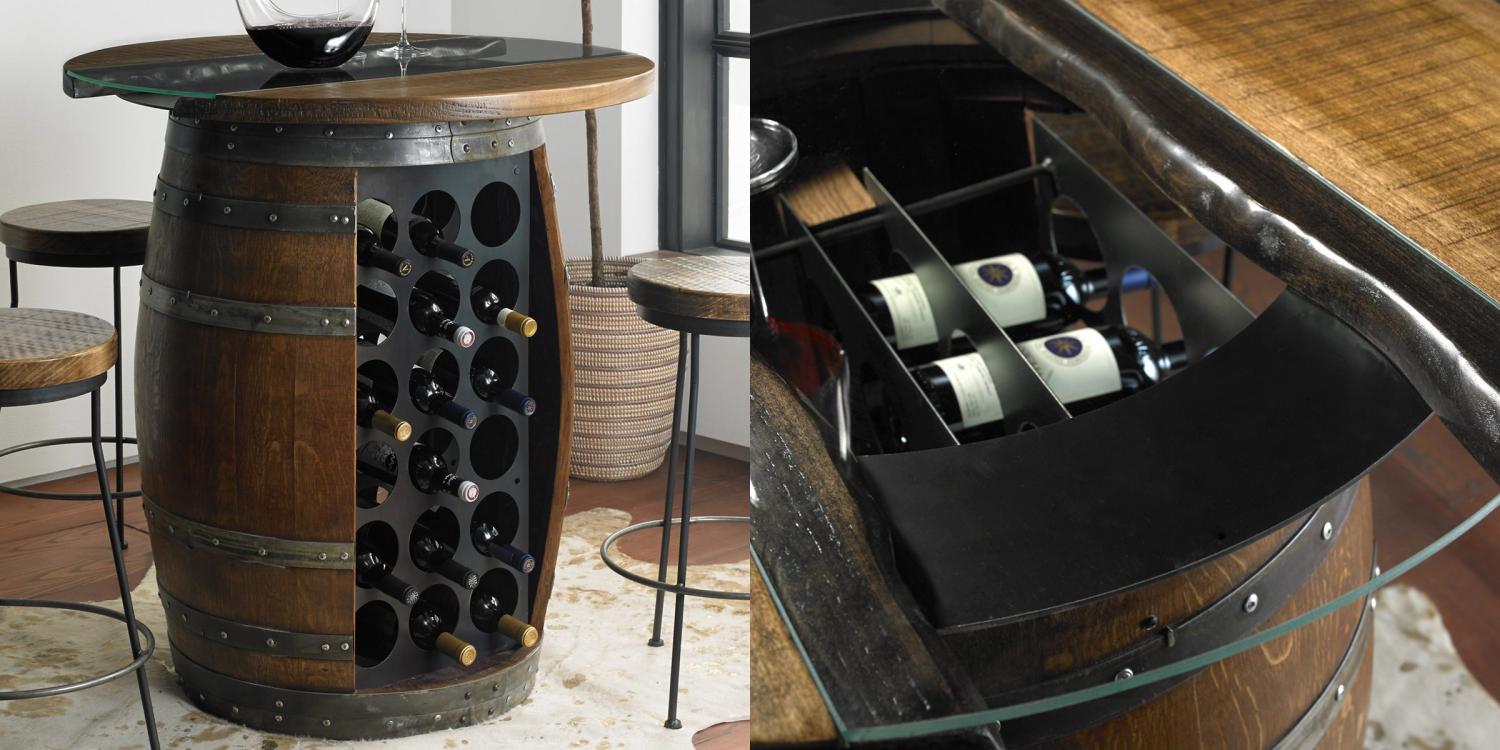 GET THIS ONE HERE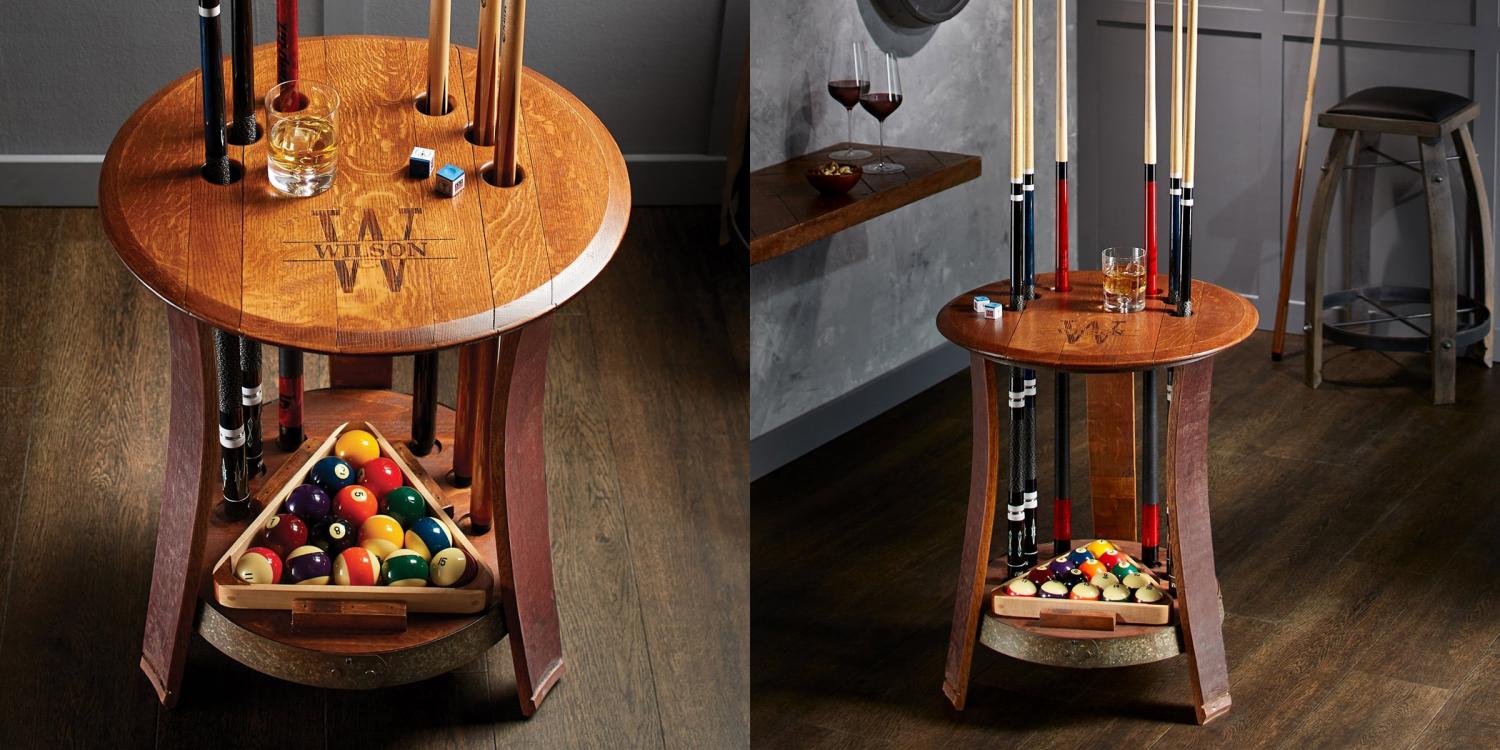 GET THIS ONE HERE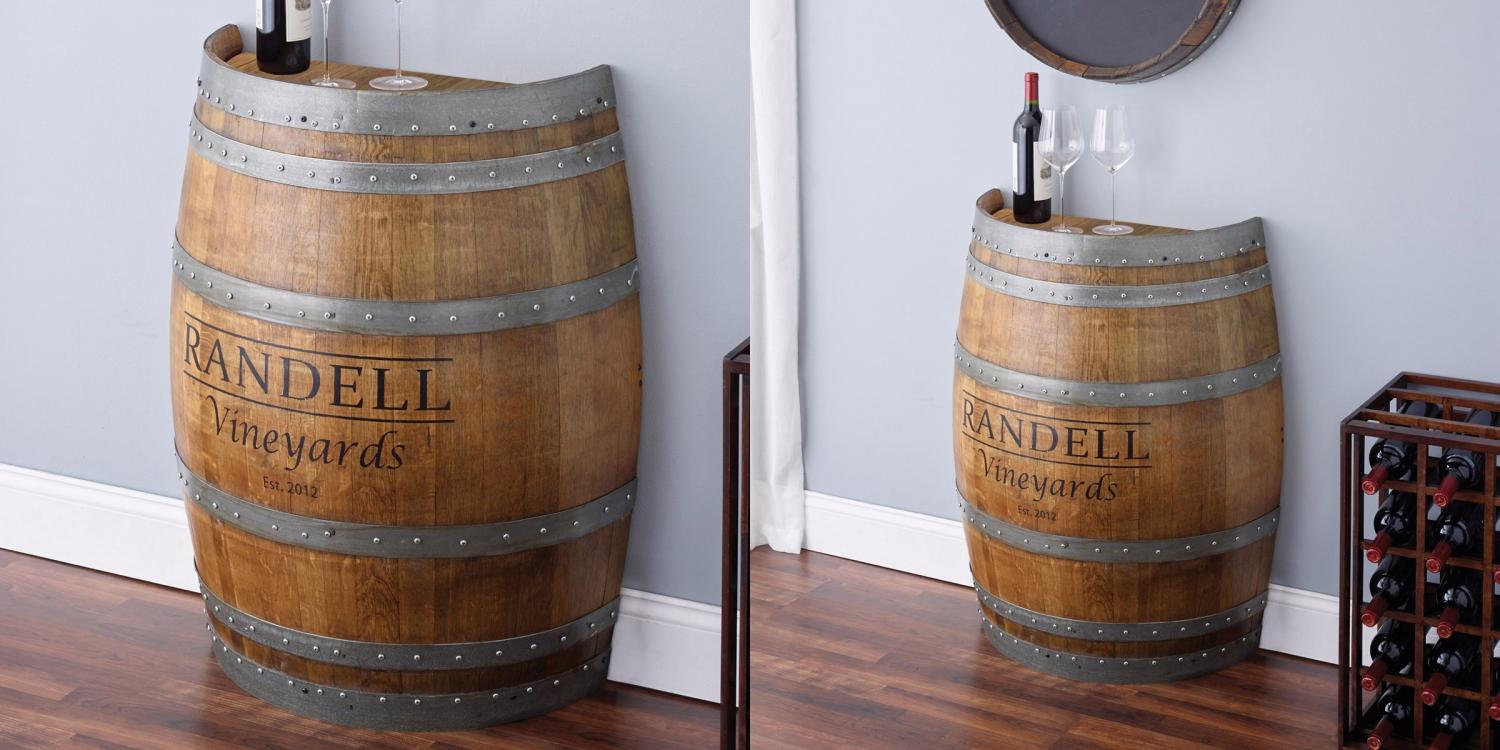 GET THIS ONE HERE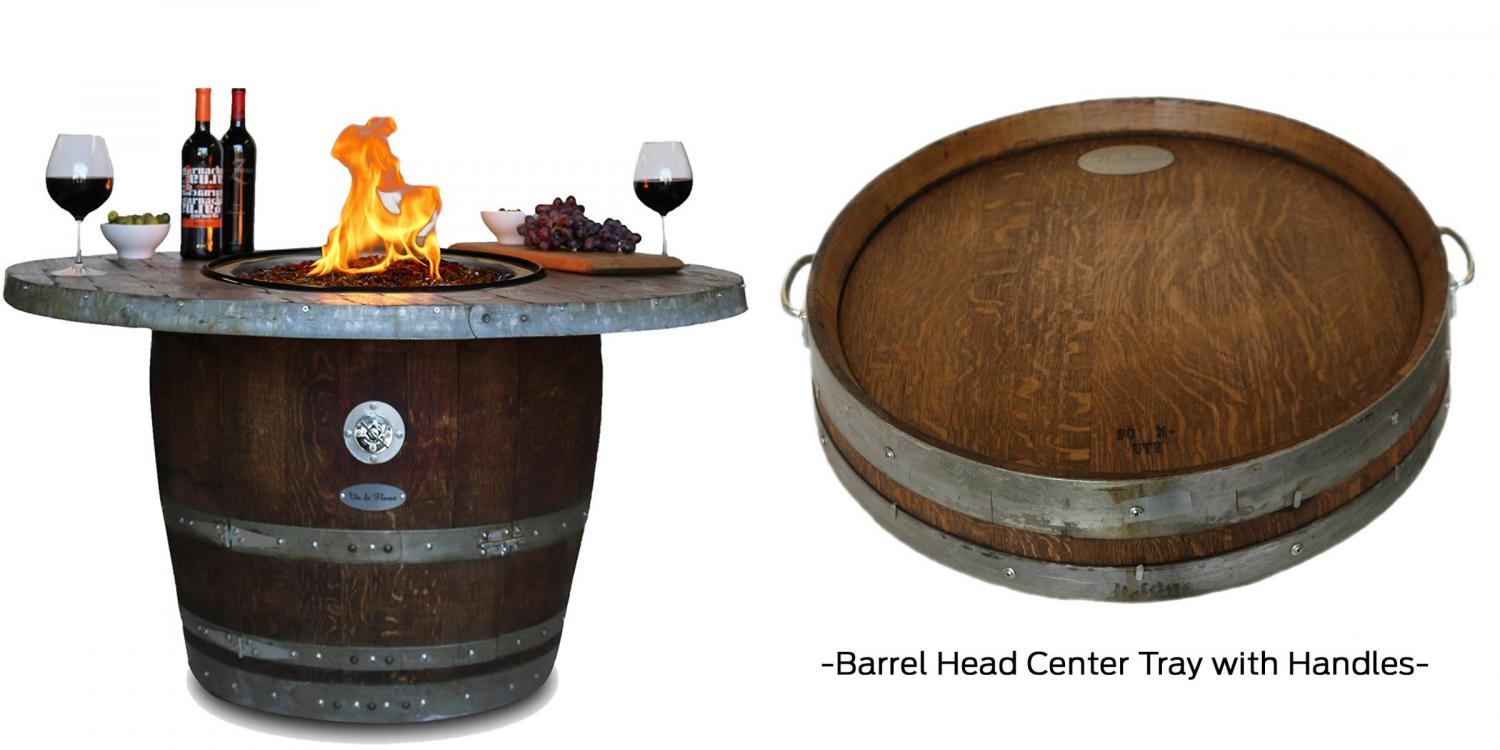 GET THIS ONE HERE
Check out the ultimate wine barrel table in action via the video below.
Subscribe To Our YouTube Channel