These Bean Bag Pool Floats Are Like Laying on a Giant Pillow In The Water
By Ryan on 06/24/2021 2:17 PM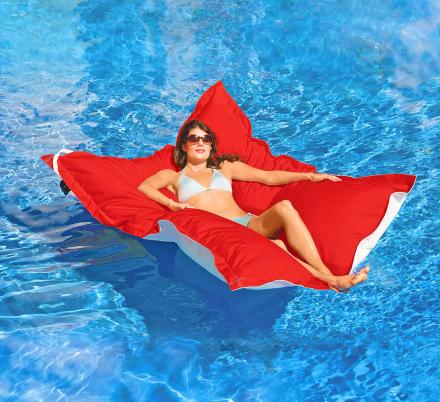 It's summertime, the sun is out, and cooling off even for a little bit makes sense. A public pool is not suited for such a role because there are a lot of people there. A pool at home ticks all the boxes, but you know what makes it better, a floating toy to have an even better time on the water. Conventional pool floats made from inflating air can be quite uncomfortable. This is where floating beads come in, modern pool floats use floating micro beads which instead of sitting stiff like inflated air, adjust to fit your body position and posture, this makes them like floating on a giant pillow right on the water!

Sizes: Kai | King Kai | Kai Infinity
The King Kai pool float is a swimming pool accessory that is beautifully made for maximum comfort. It's more of a floating house on the water, because of the huge area it covers. It's intentionally oversized so that anyone sitting in whichever position is well covered from head to toe. The overall design of this pool float is to fully embrace the body and provide full support. Thousands of those floating beads will make you feel like you're in heaven floating among the clouds. It's luxurious and offers maximum comfort as one floats on the water.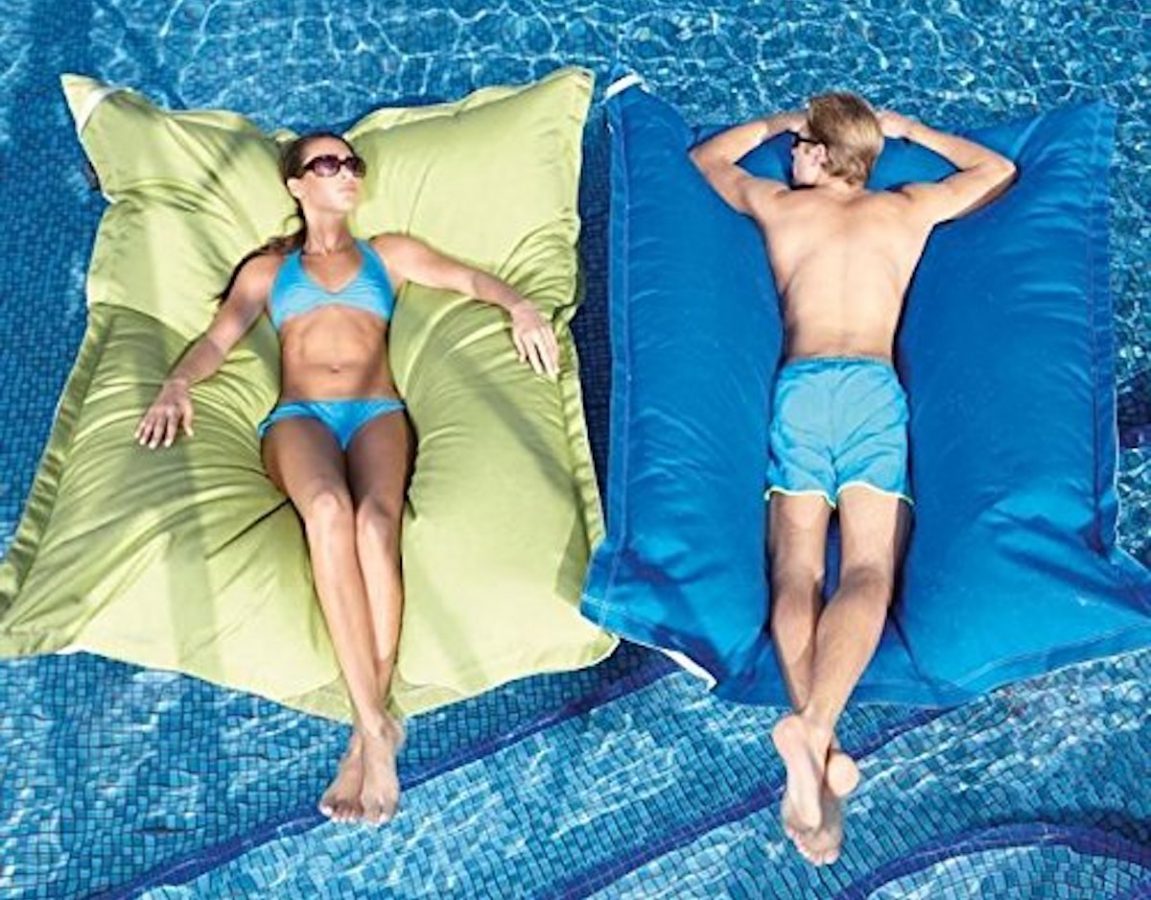 The pool float weighs 12 lbs. and supports a weight of up to 600 lbs. It measures 58 x 72 In. and is made from sunbrella plastic which has a good buoyancy feel while floating on the water. Of more importance is how the sunbrella canvas is stain, mildew & mold resistant, has UV protection meaning it won't fade no matter the hours of exposure. This wonderful fabric is marine-grade, durable, and will probably last a good number of years. Even in sunlight, the material remains surprisingly cool and doesn't gain heat.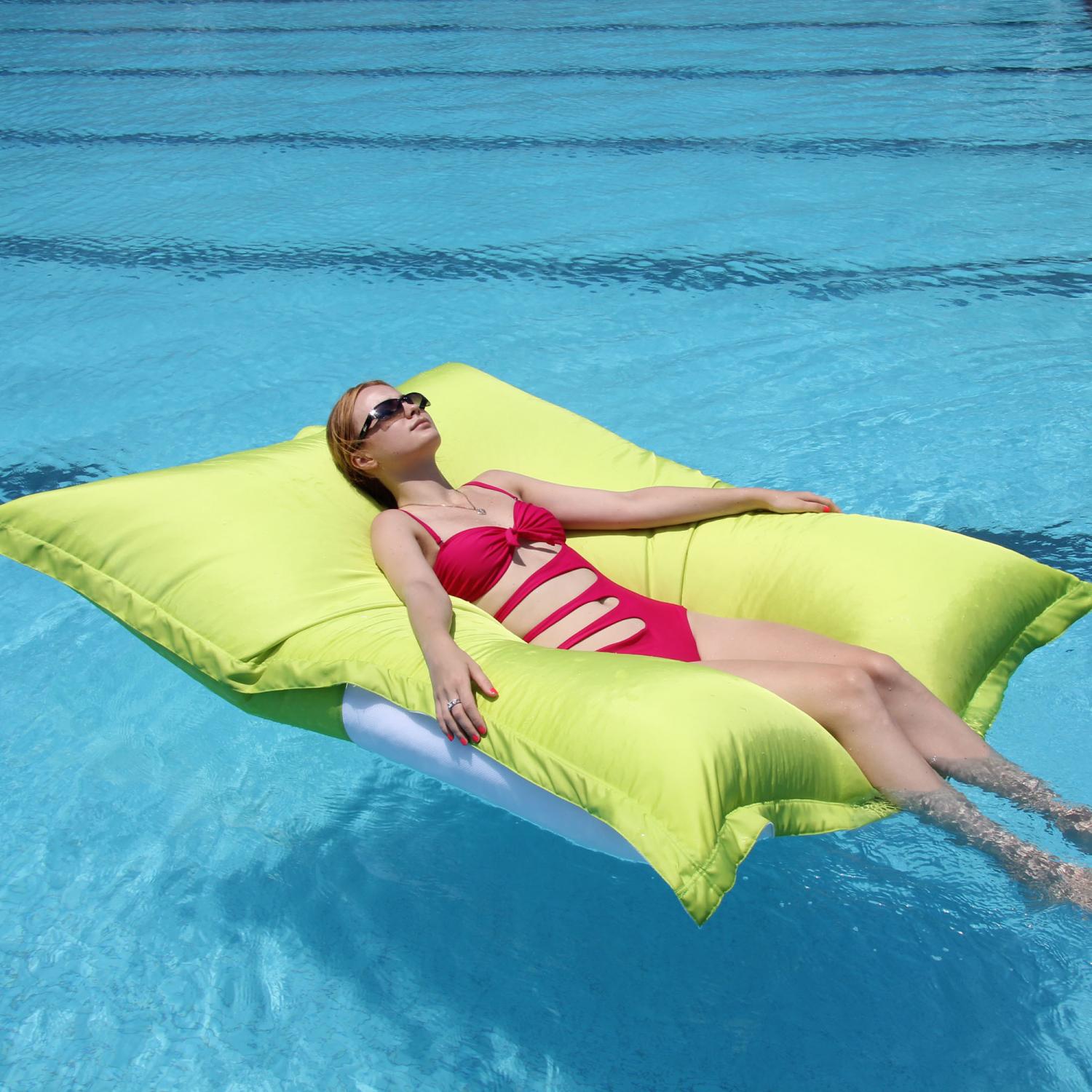 Sunbrella is also pretty resistant to chlorine, so all those hours on the pool will not be affecting the high-quality fabric. It's suitable for the lake, ocean, or swimming pool, and with the buoyancy, you won't feel a difference whether you're in any of the places. At home, by the poolside, you'll feel like on vacation in Bali or some fancy place. Sipping drinks while floating in your backyard enjoying the summer sunlight seems like the dream.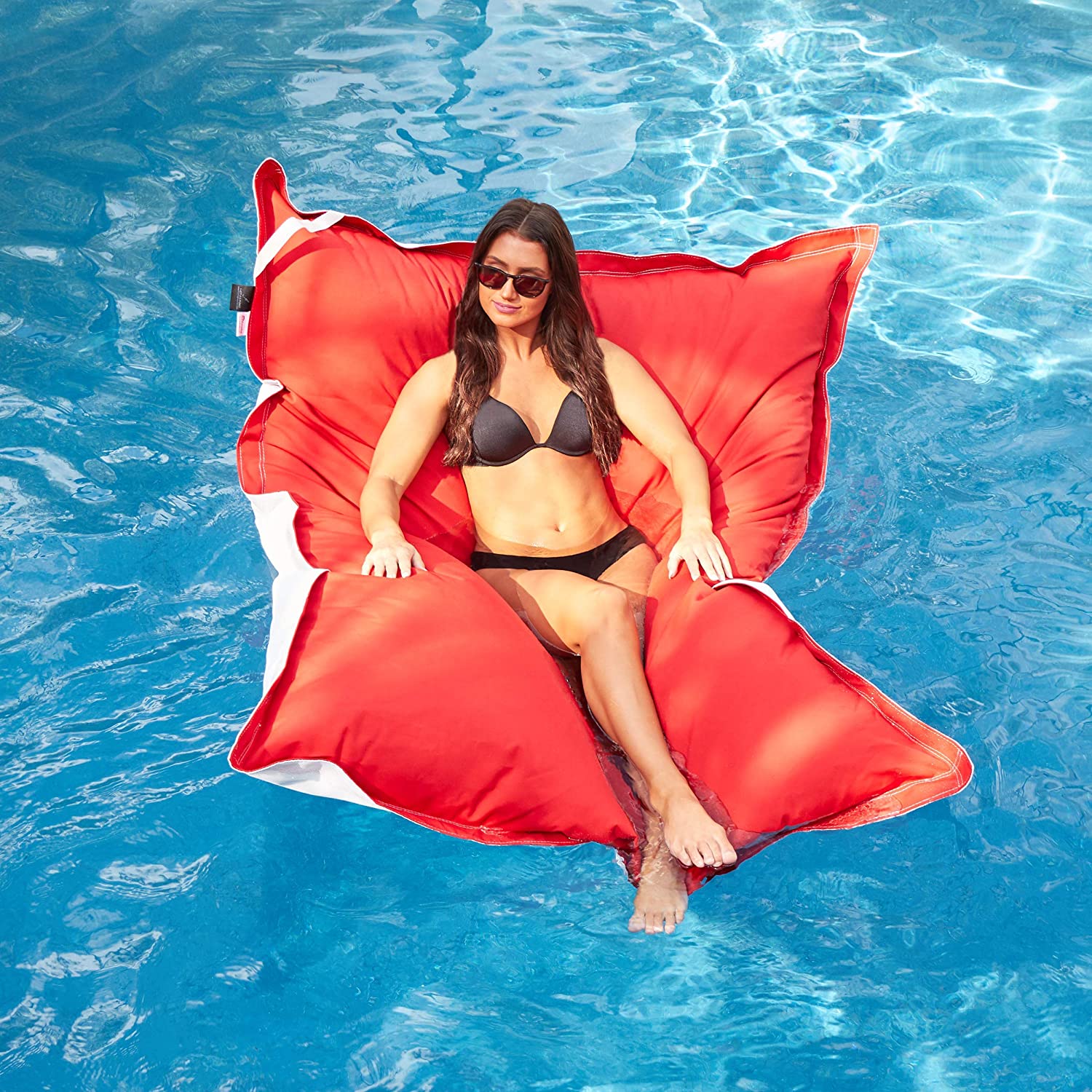 The King Kai pool float does not compare to standard pool floats which don't adjust to your body posture. The plastic inflatables are not for luxury on the water, and you can't have a proper drink while floating with them. This is a must-have swimming pool accessory that improves your experience on the water. There are three different colors for the canvas that you can opt for, Pacific Blue, Logo Red, and Aquamarine. There is an outlet on one side to drain water, and a built-in strap for easy handling when off the water.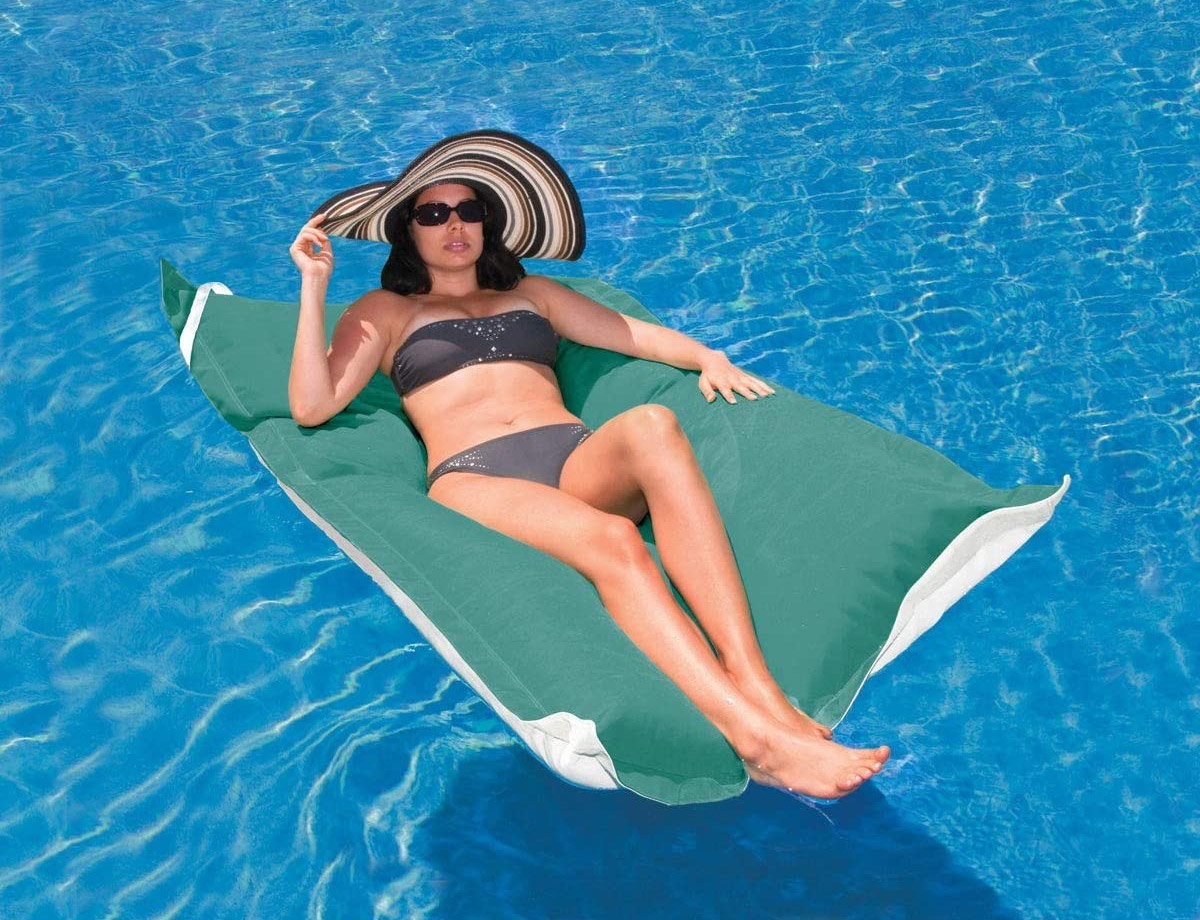 Due to the large size of the King Kai pool float, it can comfortably hold two skinny people, and some couples can be spotted floating on one together. Once you discover this pool floater, the summer will never be the same. The size of the pool float means all people despite their sizes, and even kids can comfortably use it to float on water. This pool float is worth every dime, it will last for a long time, and the color will not fade a shade at all.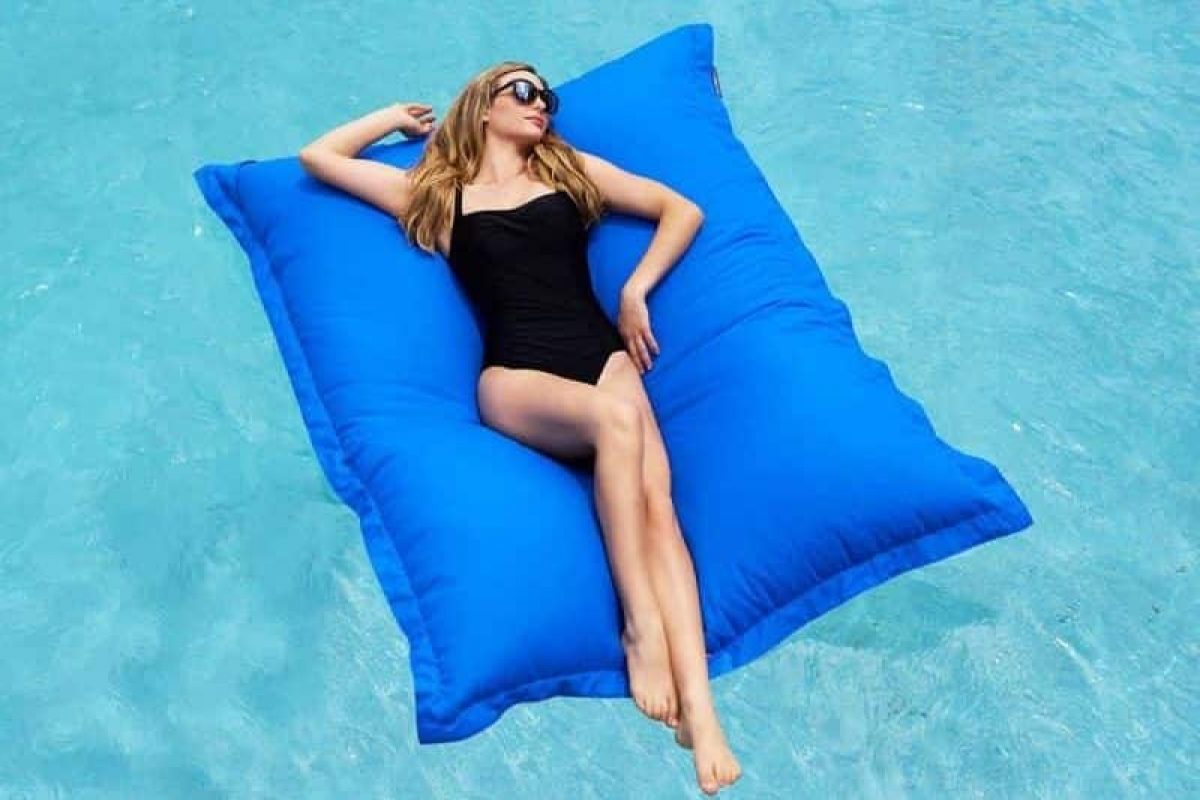 Sit back, relax, and enjoy drinks while floating on this outdoor swimming pool toy which can be used in fresh and saltwater alike. If support and comfort are your biggest worry while looking for a swimming pool accessory then worry not again. Some describe it as a floating island that's comfortable and well designed for support. The King Kai pool float has a thickness of 6 In. and in there are thousands of buoyant floating beads. This will provide maximum comfort as they adjust to your body posture while on the water.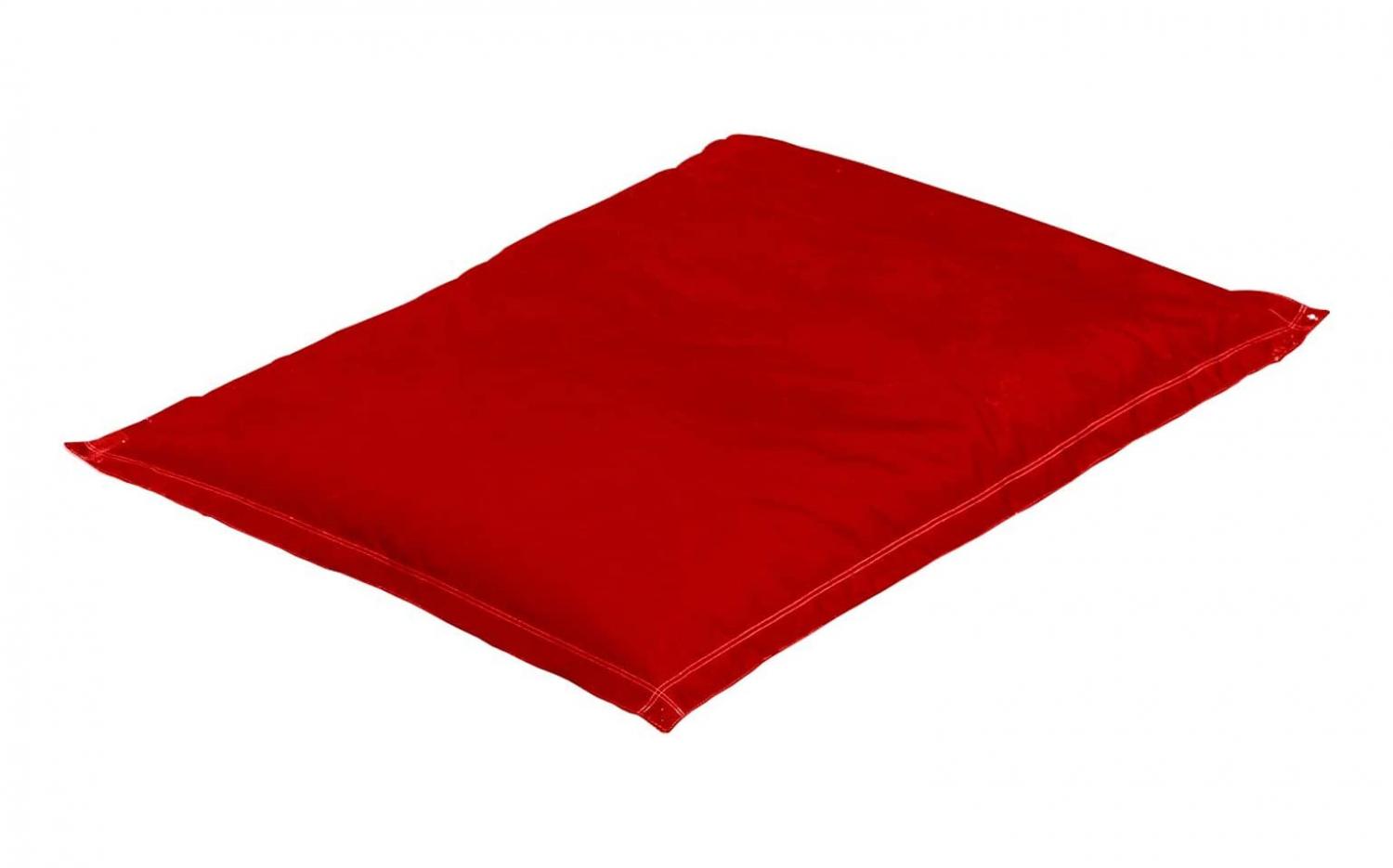 The giant bean bag pool floats come in three different sizes, a standard size called the Kai, a King size called the King Kai, and a small size called the Kai Infinity!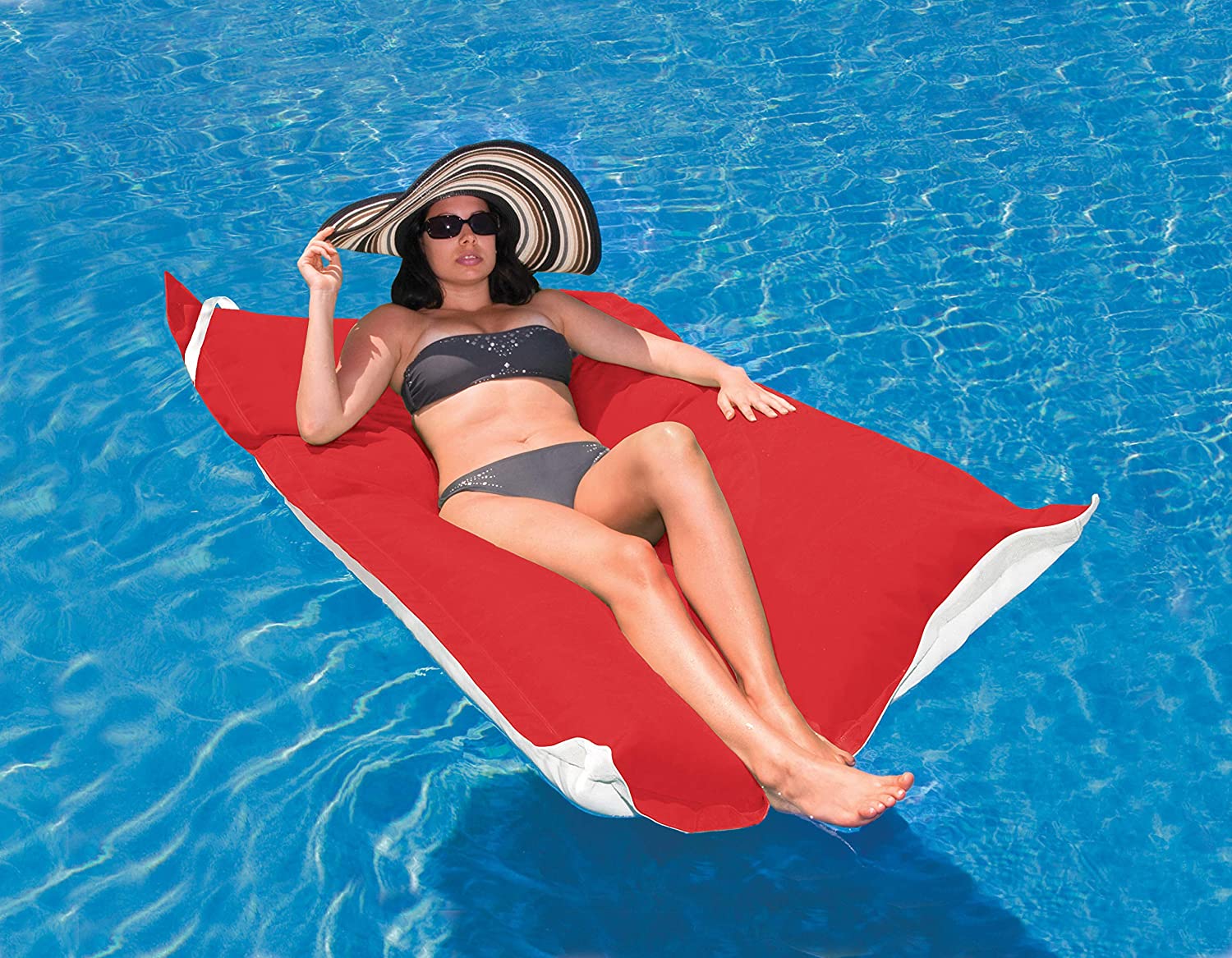 The floating bean bag pool float beds come in a few different color options to choose from including red, green, and blue!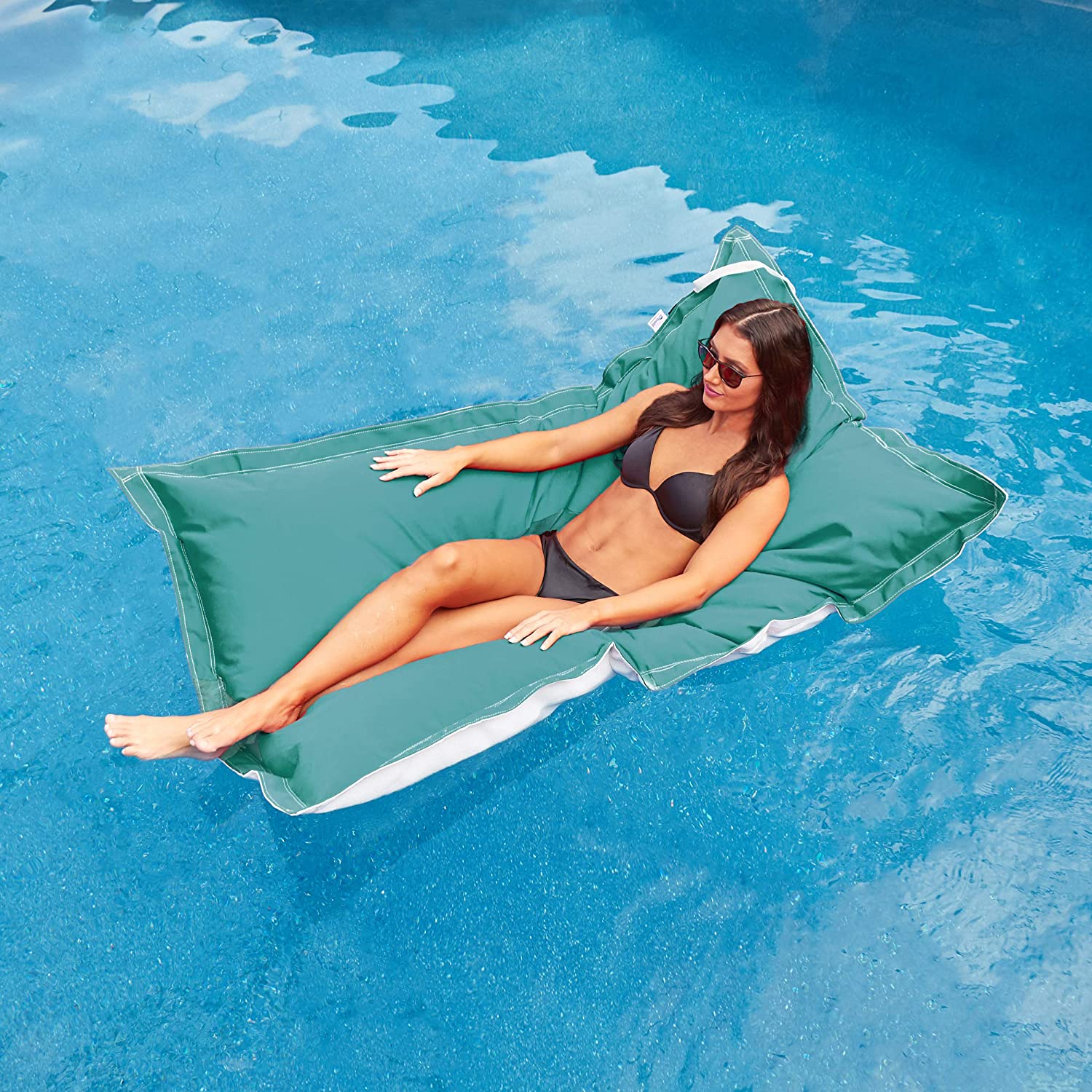 The King Kai floating bean bag bed can support up to 600 lbs of weight, whereas the other versions are meant for smaller people (or fewer people)!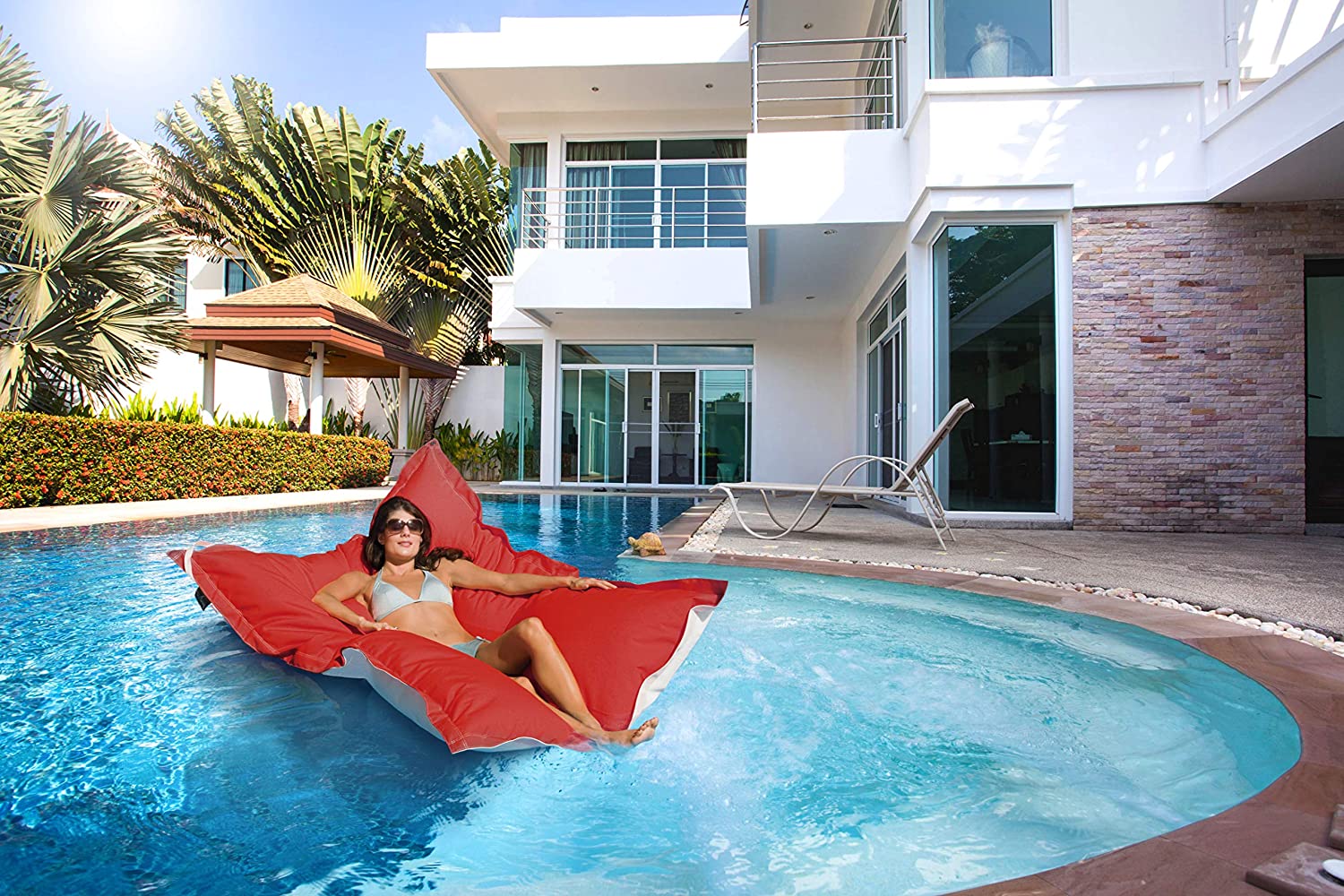 The largest version of the bean bag float measures 72 inches long x 58 inches wide.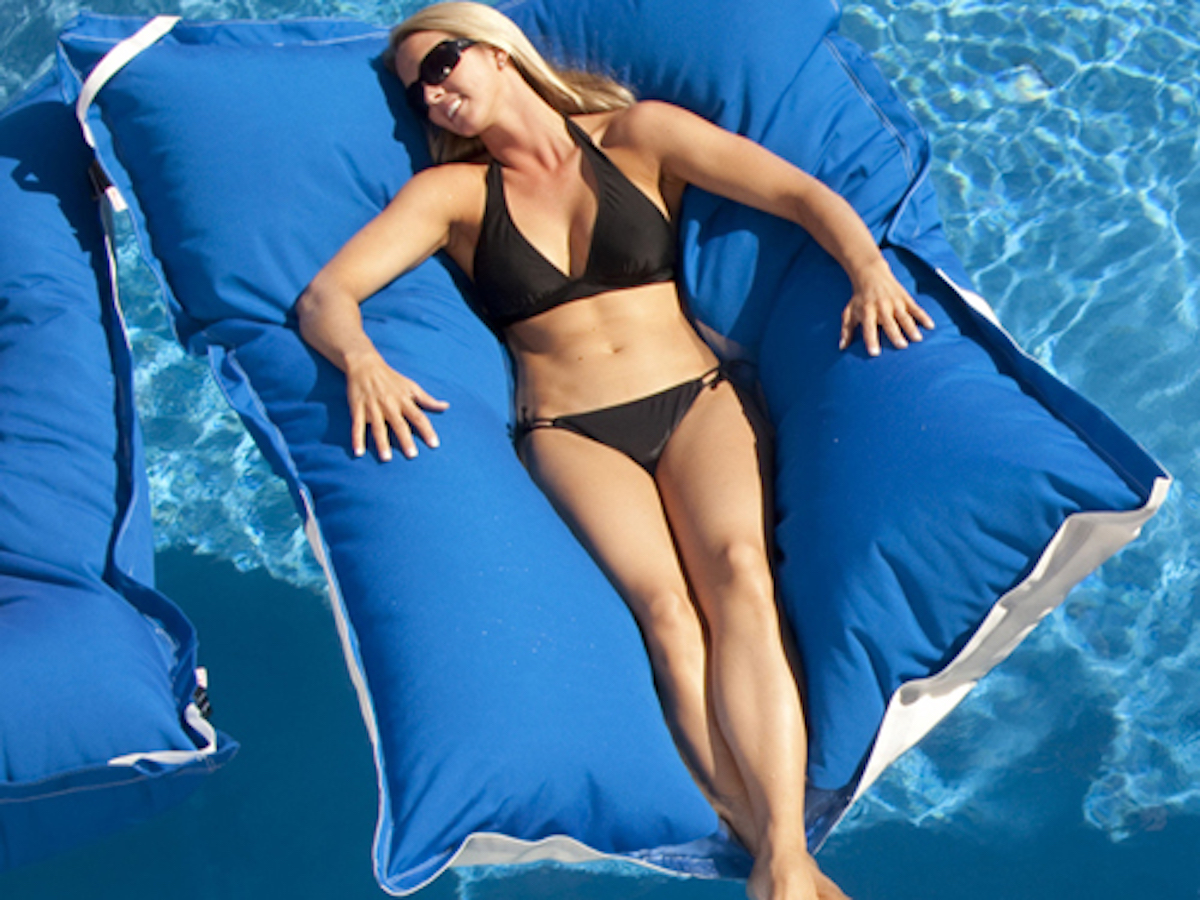 The standard sized Kai floating bean bag bed measures 68 inches long x 44 inches wide!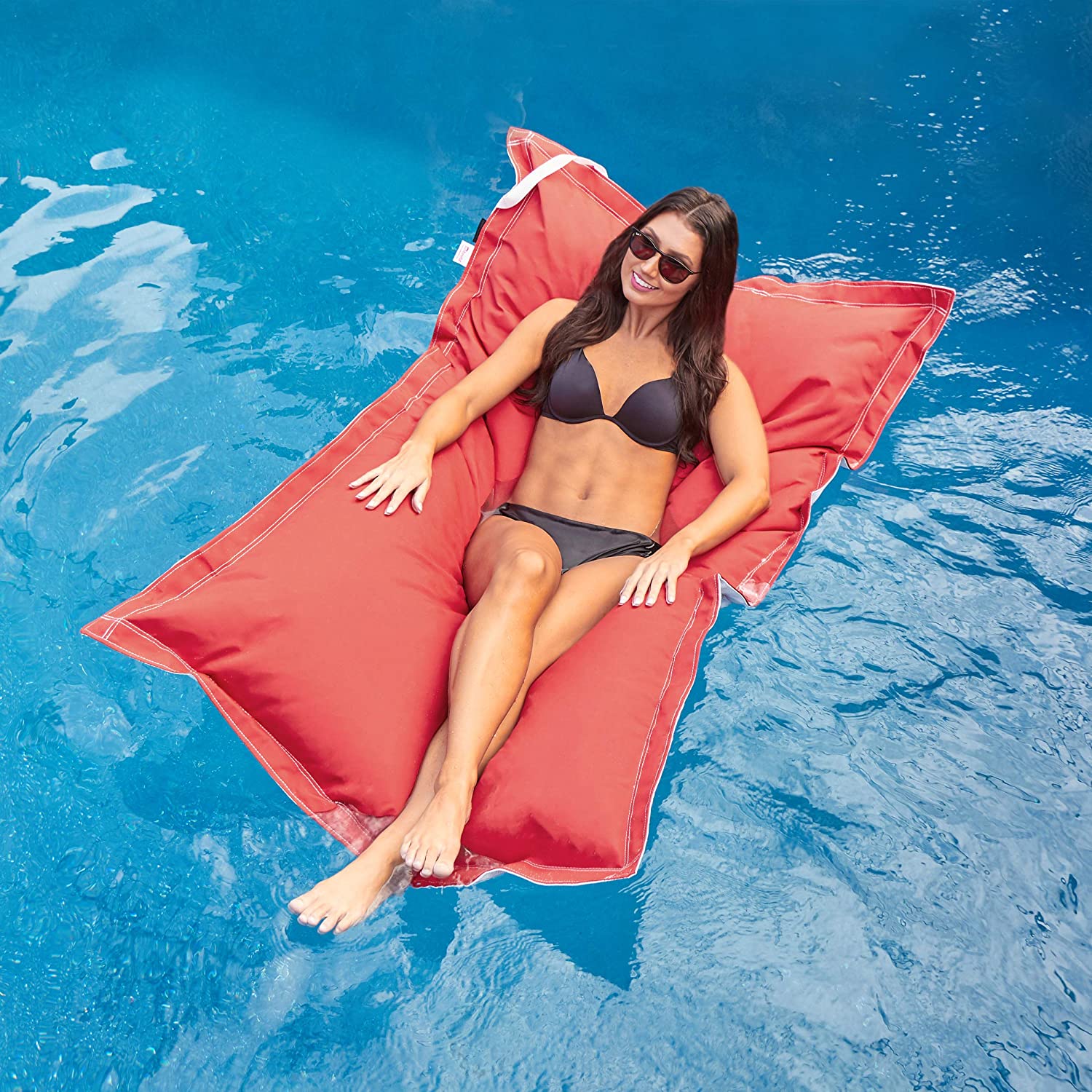 The unique bean bag pool float is made from a smooth, sun-resistant marine grade fabric!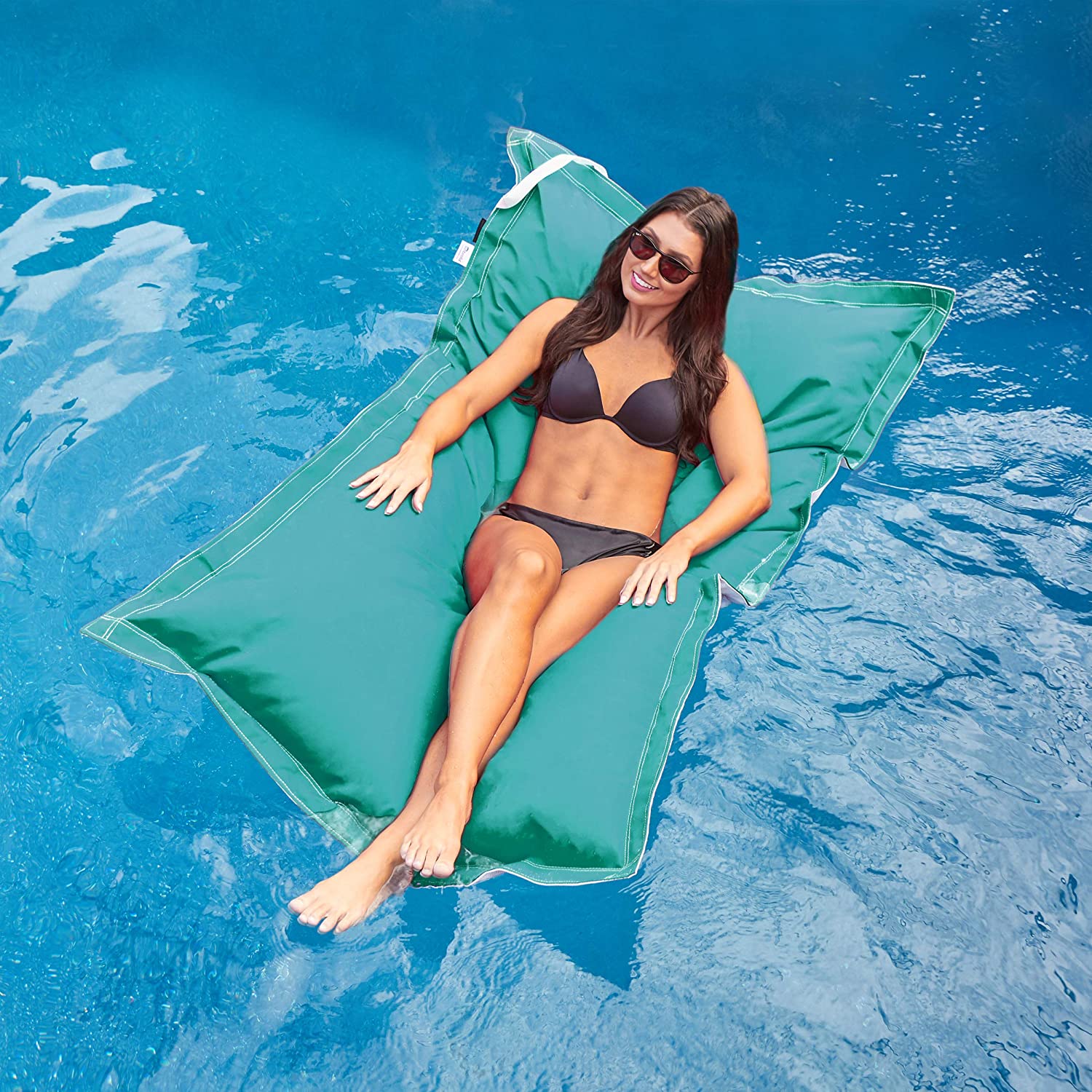 The giant oversized bean bag pool float is the perfect way to lounge in the pool or in a lake while being fully supported from head to toe!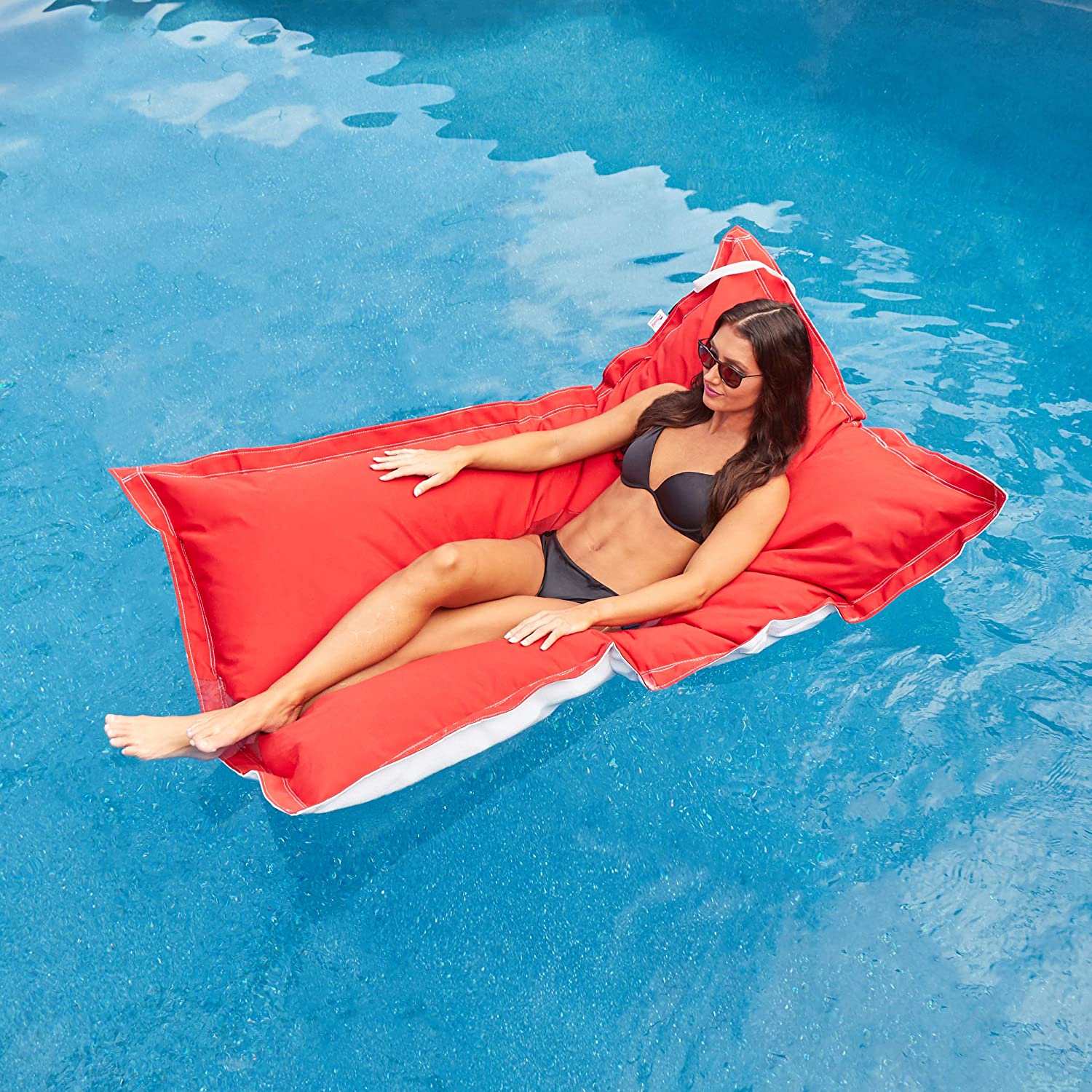 Check out the King Kai giant floating bean bag bed pool float in action via the video below!
Subscribe To Our YouTube Channel