This Bridge Troll 3 Questions Doormat Belongs On Every Monty Python Fanatics Front Stoop
By Ryan on 03/01/2023 3:24 PM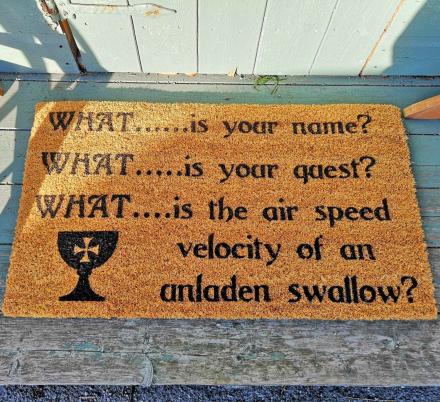 If you're an avid Monty Python fan, chances are you already have one of these amazing Ministry of Silly Walks wall clocks, and now you are probably also about to purchase a new doormat for your house or apartment. This Monty Python doormat is the perfect mat to place in front of any door you'd like protected with a series of 3 questions that must be answered before any guest can enter or pass through.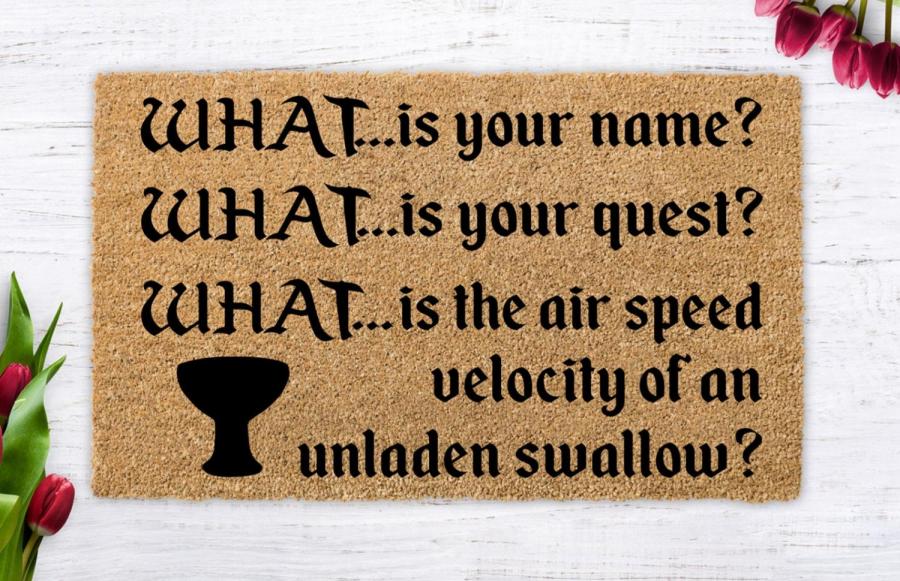 Get this one here
"Stop! Who would cross the Bridge of Death must answer me these questions three, ere the other side he see." The funny Monty Python doormat reads the 3 infamous questions that were asked to King Arthur as he attempts to pass through the bridge to seek the holy grail. The first question reads: "WHAT..... is your name?", followed by "WHAT..... is your quest?", and then of course the final question reading "WHAT..... is the air speed velocity of an unladen swallow?".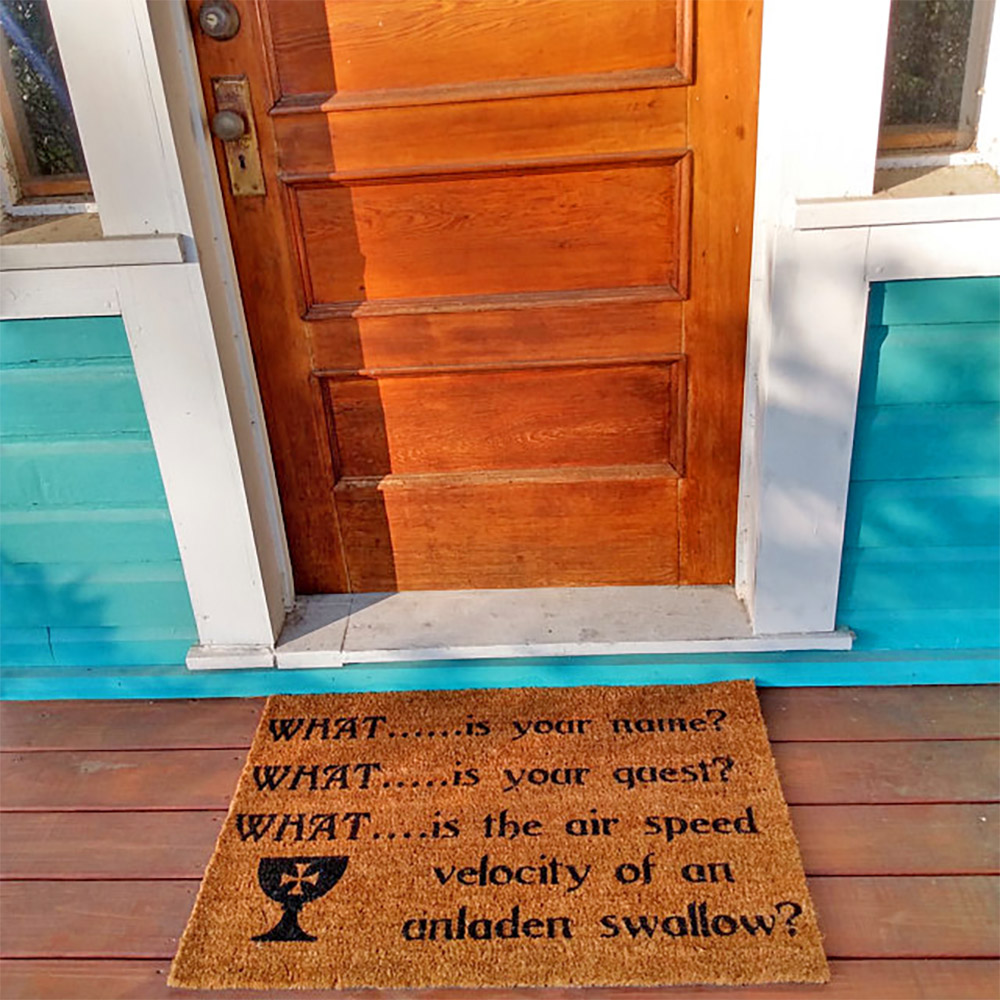 "How do you know so much about swallows?" "Well, you have to know these things when you're king."
The Monty Python 3 questions doormat is made from quality natural coir with black text printed onto it, along with a PVC bottom for grip, an icon of the holy grail is printed onto the bottom left corner of the doormat, and in total it measures 27.5 inches wide x 15.75 inches long. They also offer a larger version here, though'll you just want to specify you want the same Monty Python doormat, only the bigger version.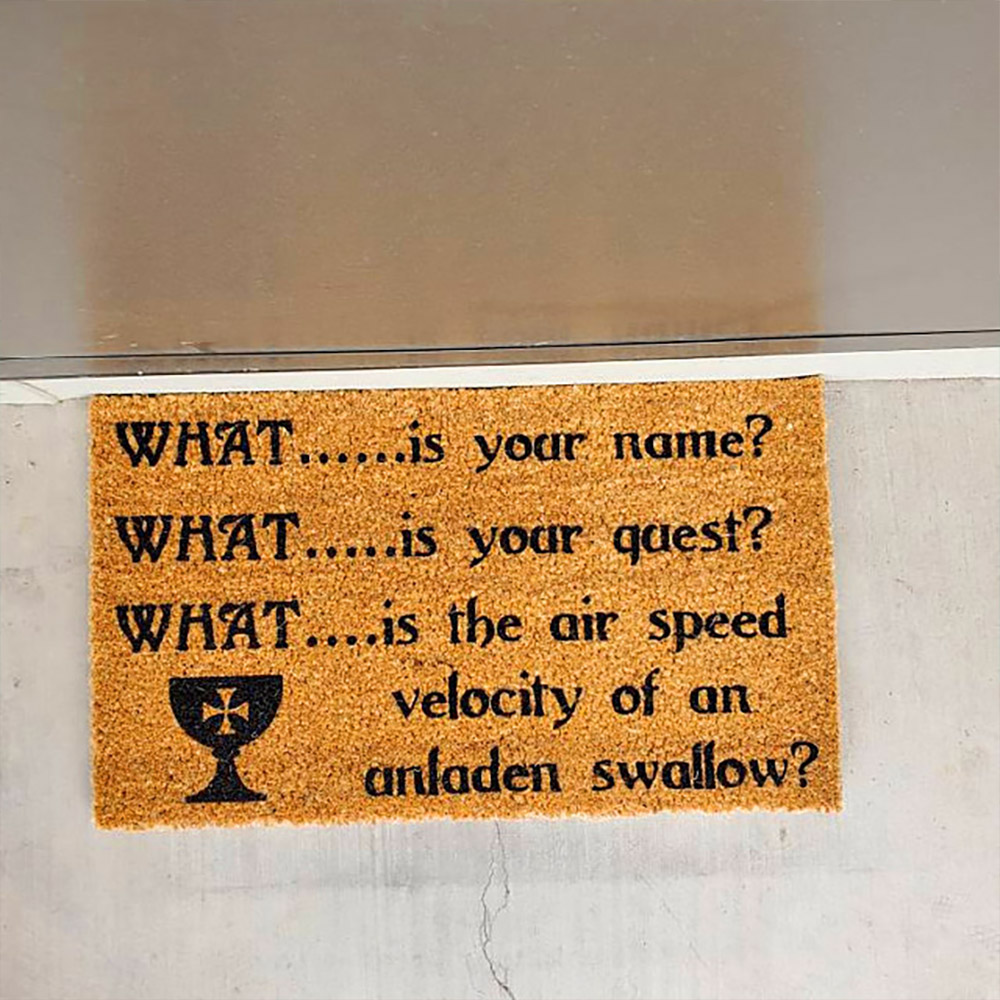 The funny Monty Python 3 questions doormat is made by Etsy store DoorMatters, who also creates another Monty Python doormat that features the "None Shall Pass" scene which you can find here.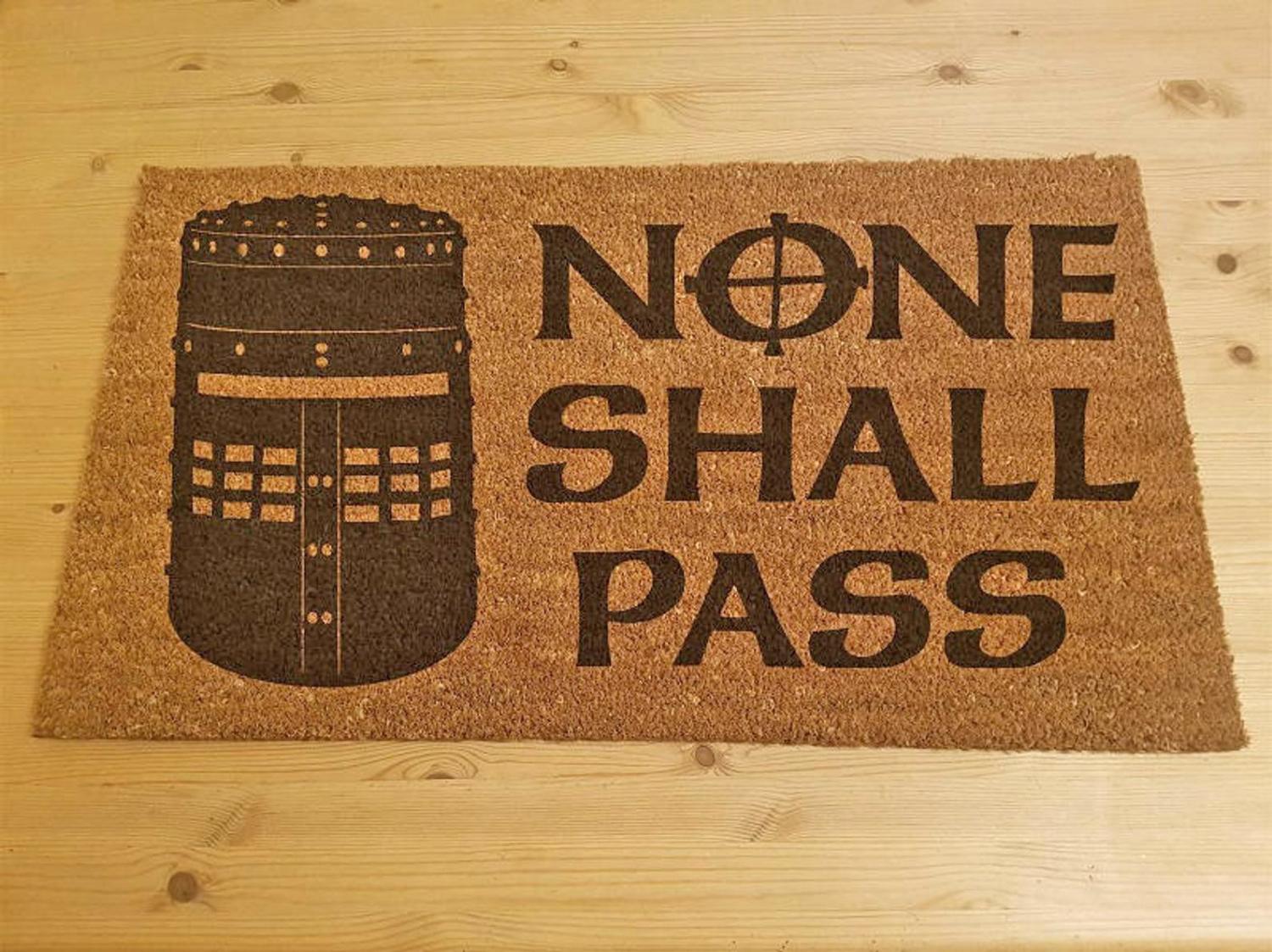 There's also a bunch of different versions of the Bridge Troll 3 questions doormat available on Etsy with varying designs. You can check them all out here.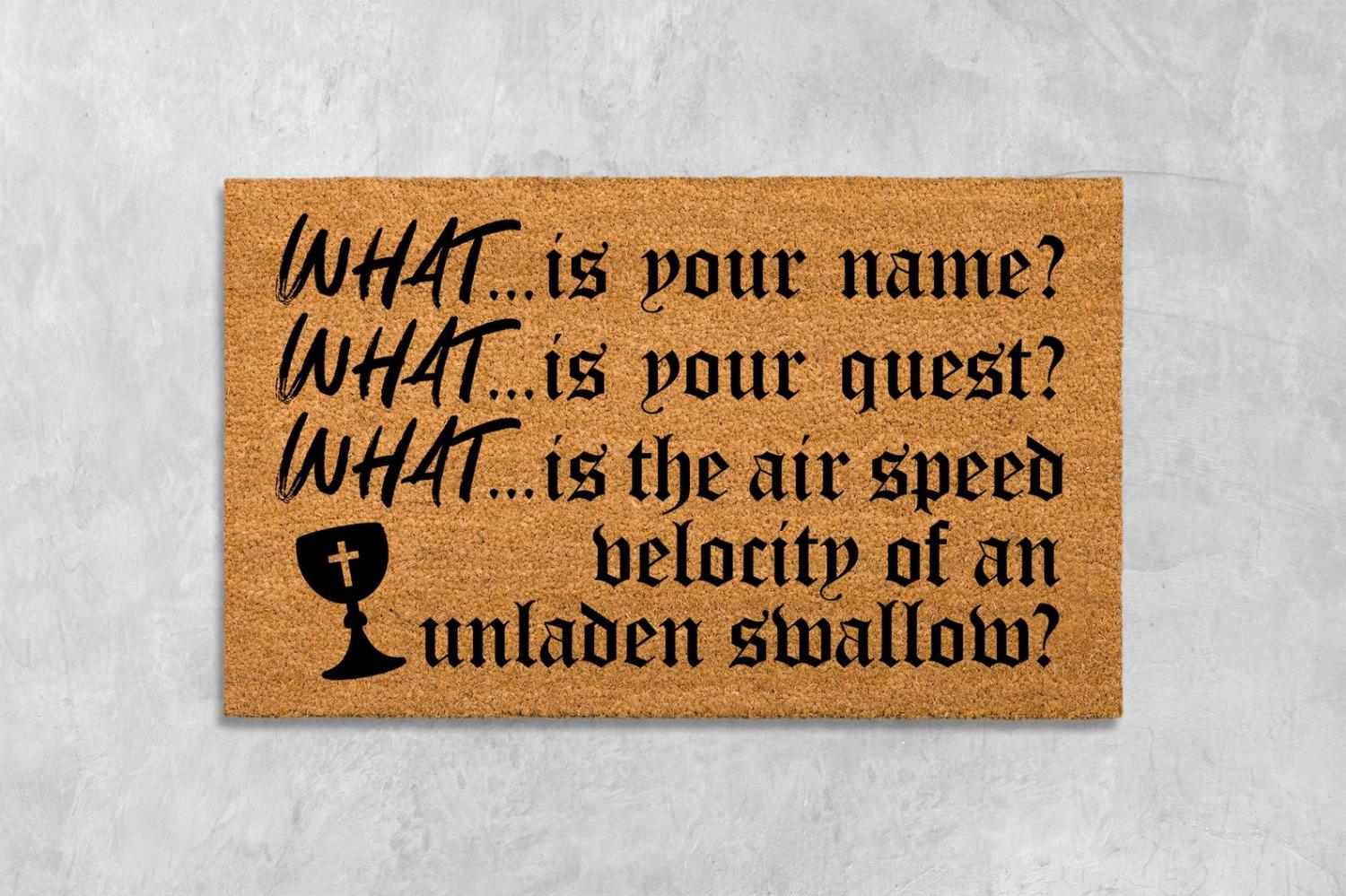 Get this one here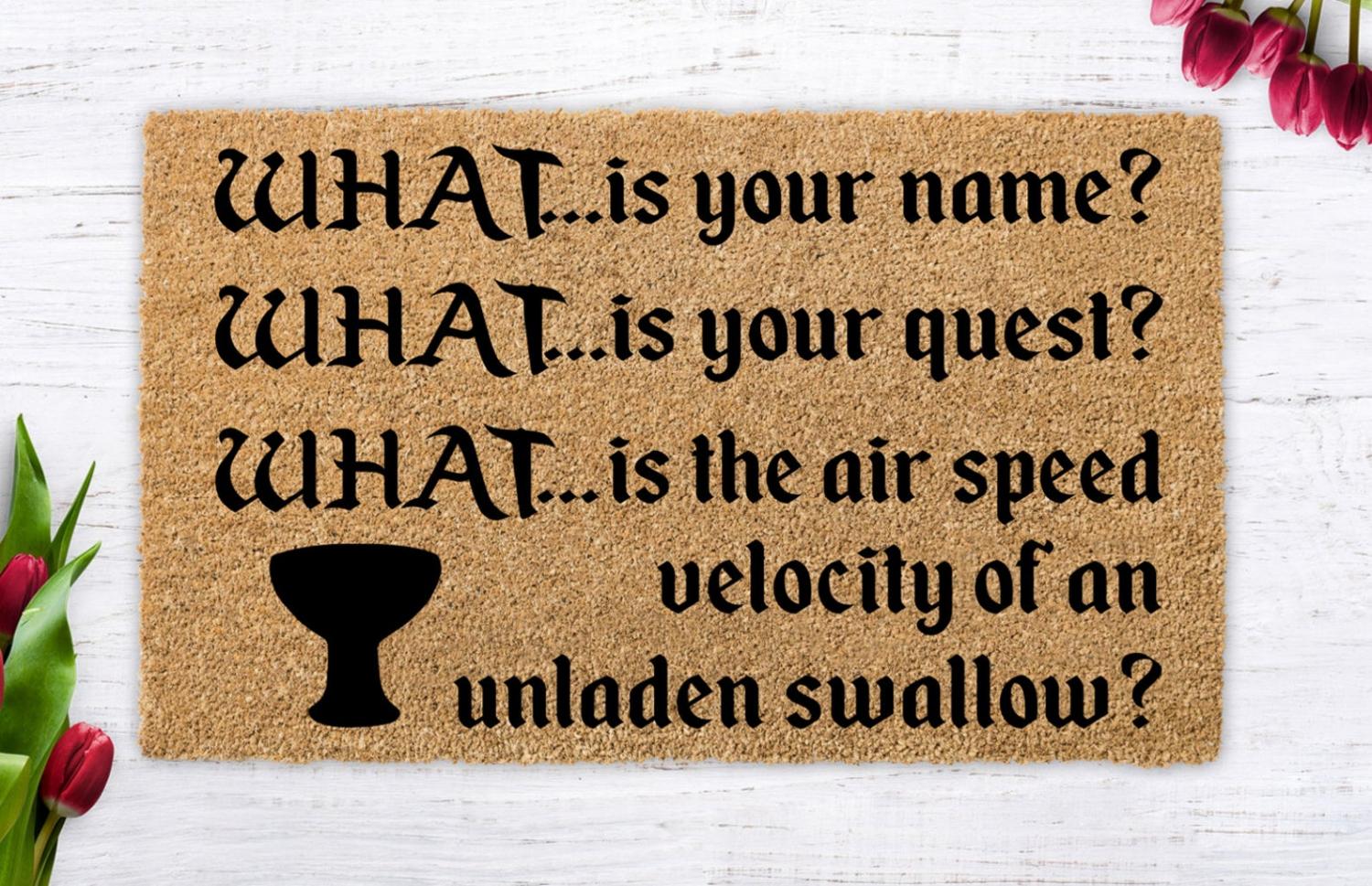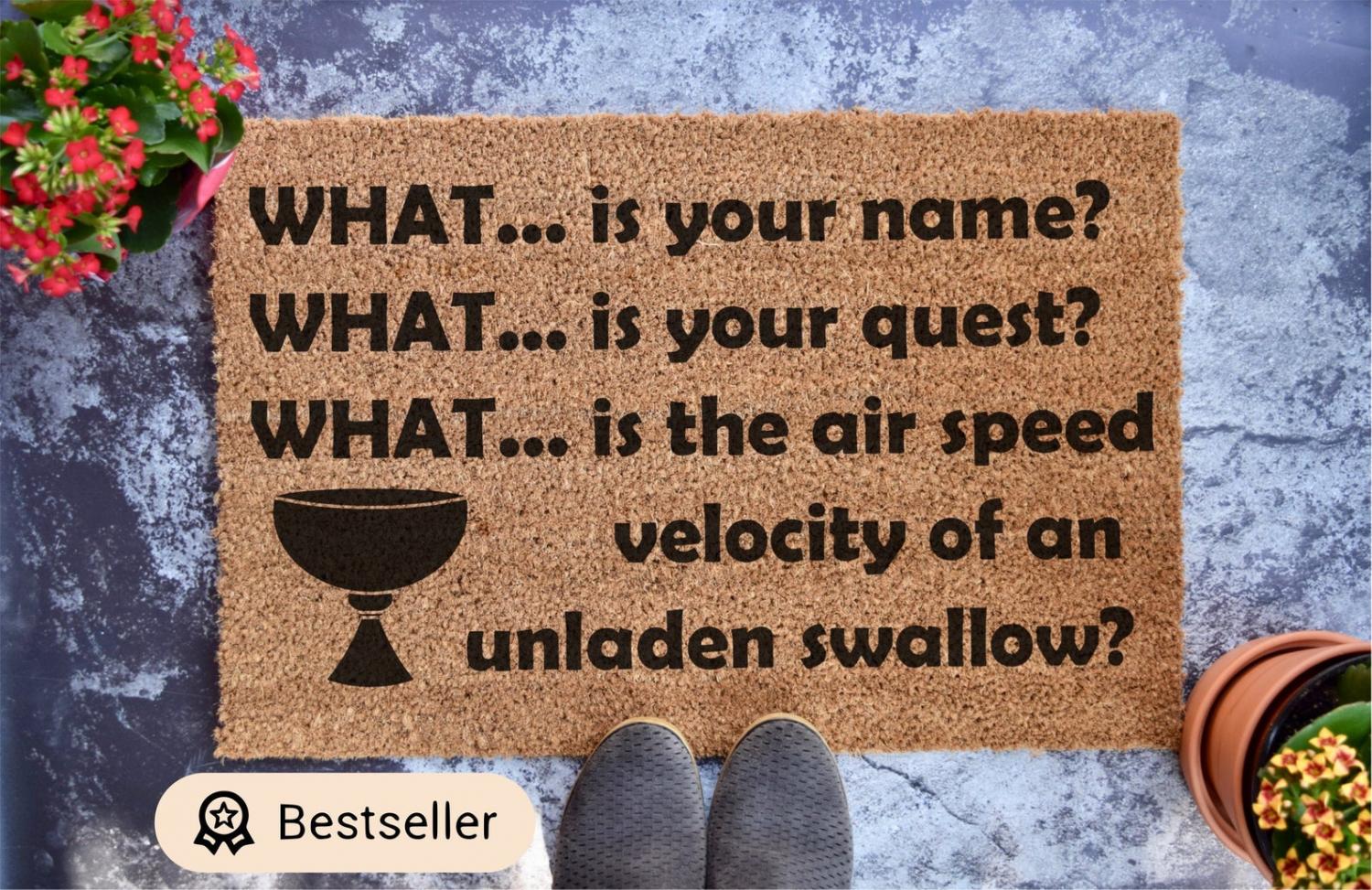 Get this one here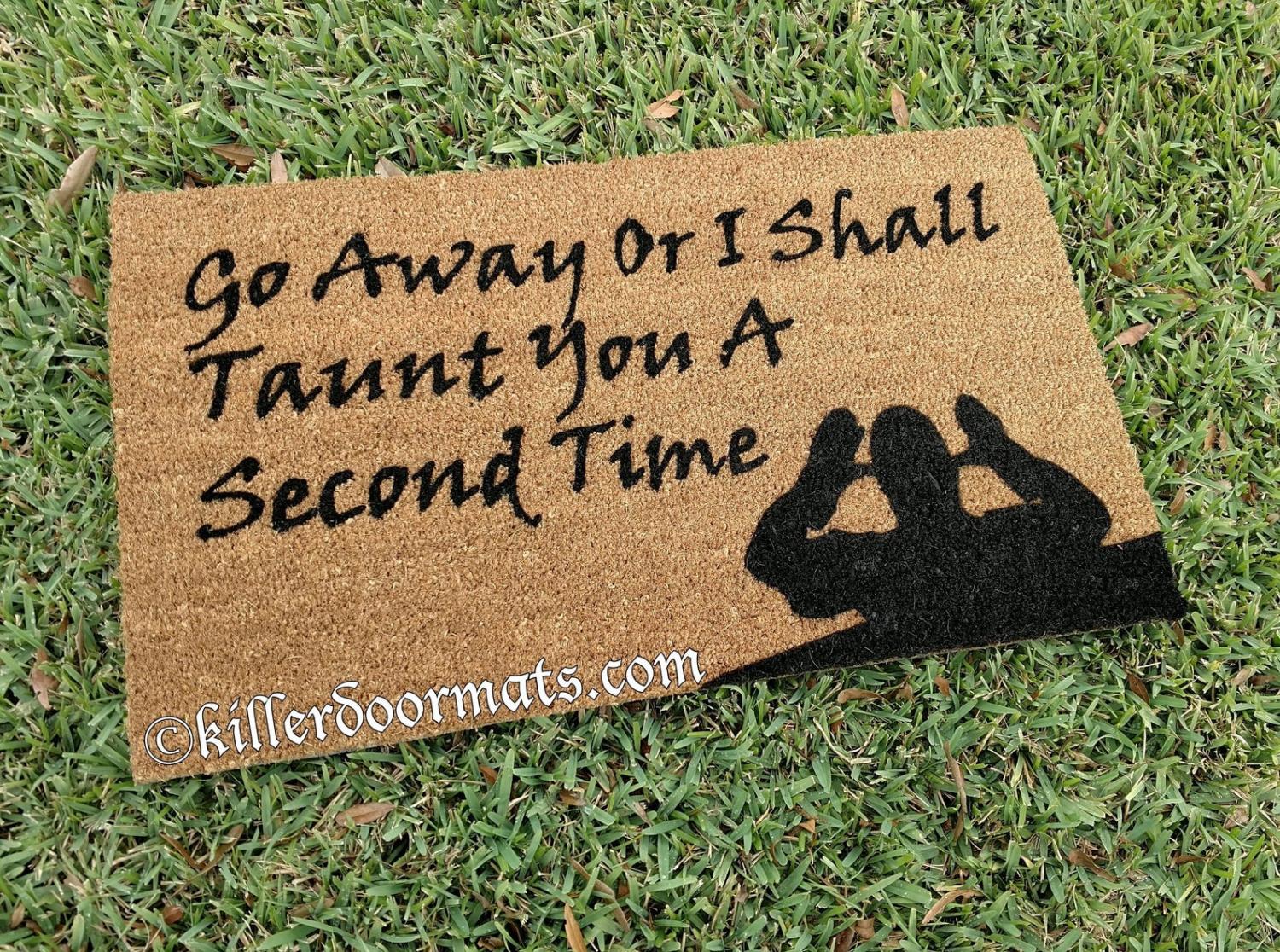 Get this one here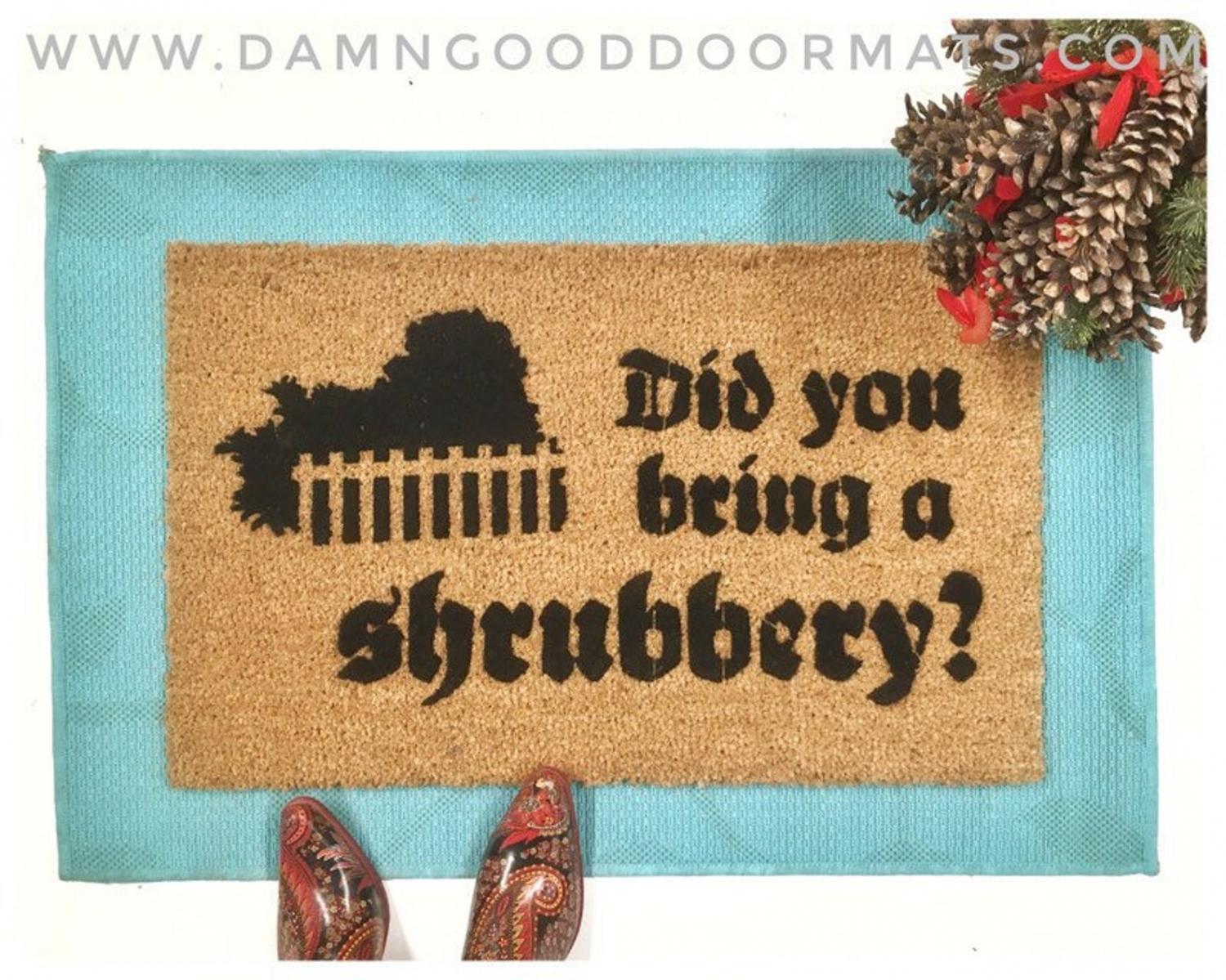 Get this one here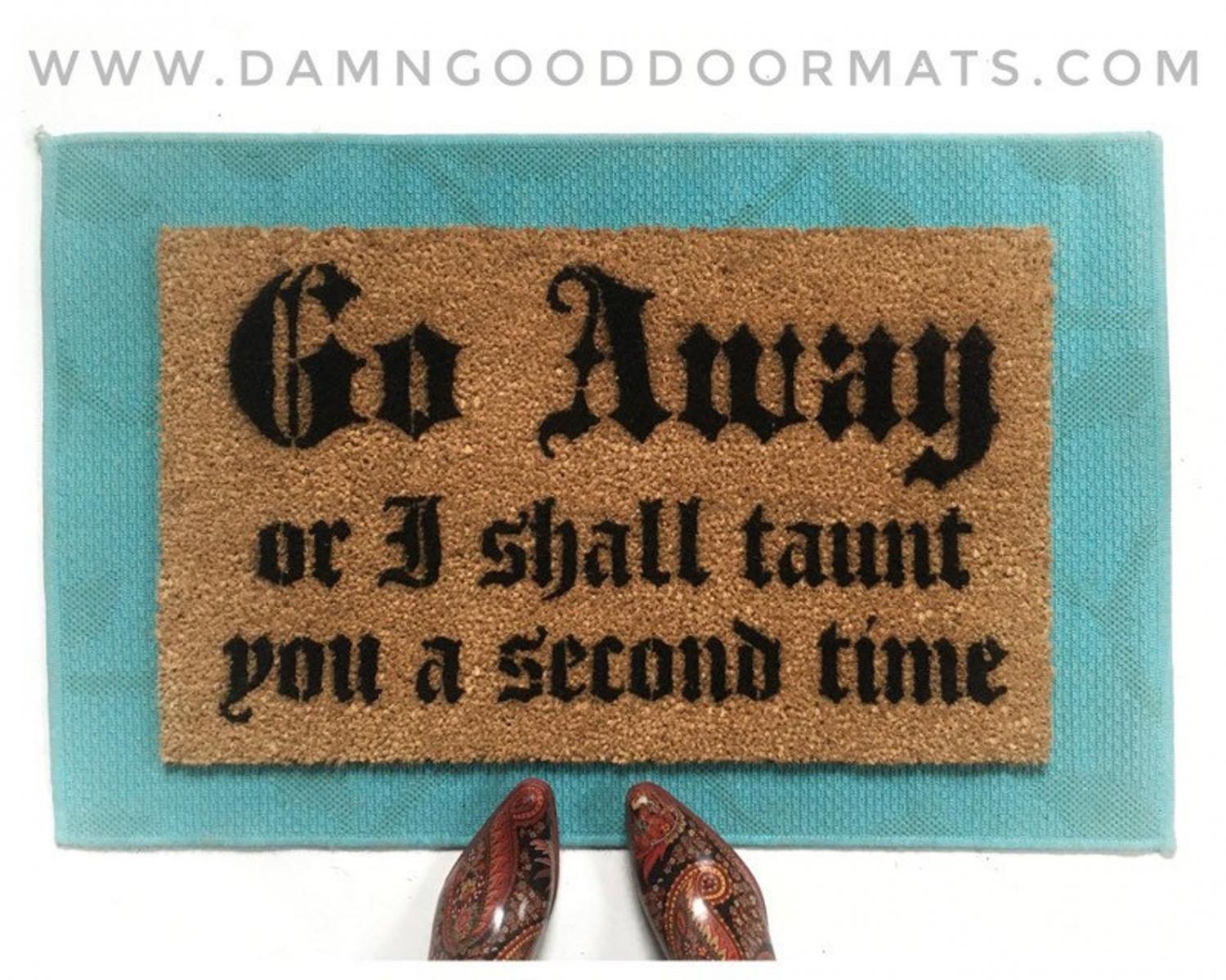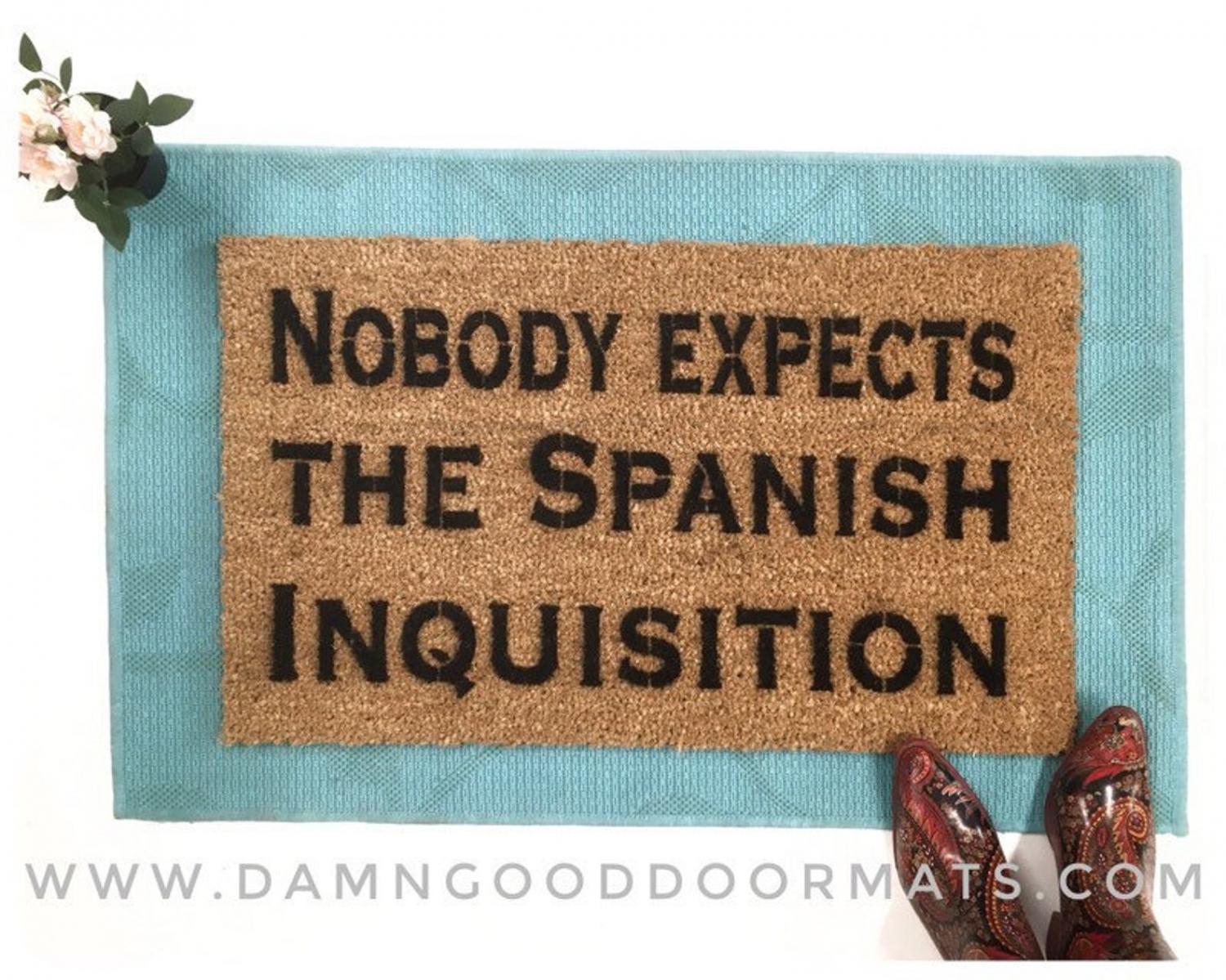 Get this one here