These Glass Potted Plants Are Perfect For Those Who Can't Keep Plants Alive
By Ryan on 05/30/2023 1:31 PM (Updated: 06/27/2023 10:04 AM)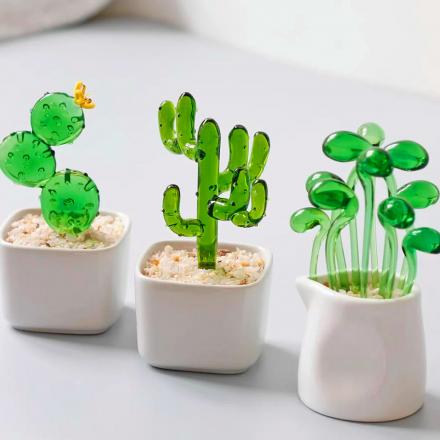 The art of home and office decoration takes a new twist with these amazing glass potted plants. This innovative concept, crafted and handmade by the talented team at LeafyFiona, infuses a unique touch of nature into spaces, without requiring the maintenance that traditional plants demand.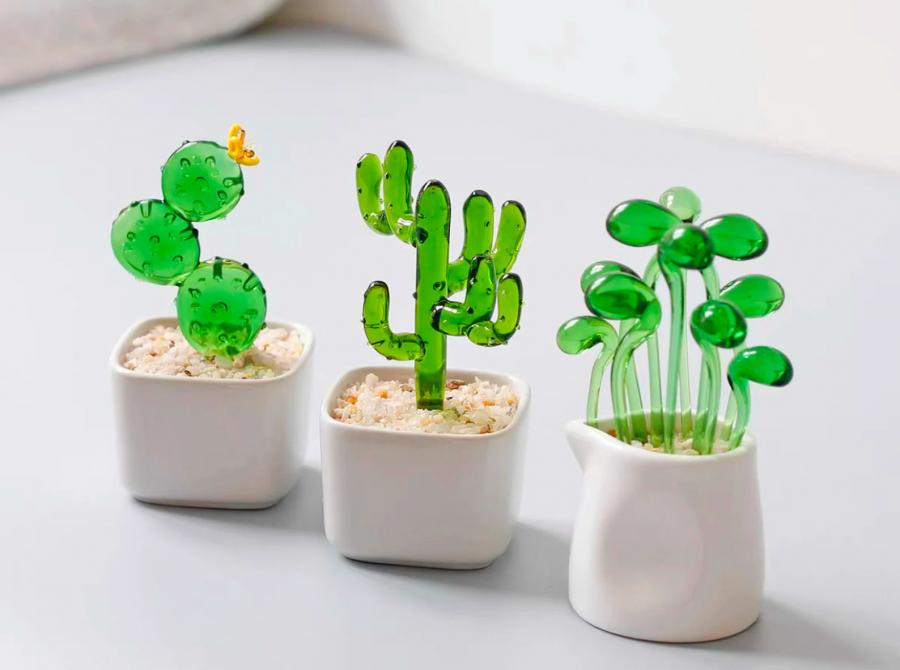 Credit: RichardSamuCreations
LeafyFiona's Etsy shop has rapidly gained recognition for this exquisite collection, ideal for those with busy lifestyles or simply a knack for unusual, eye-catching decor.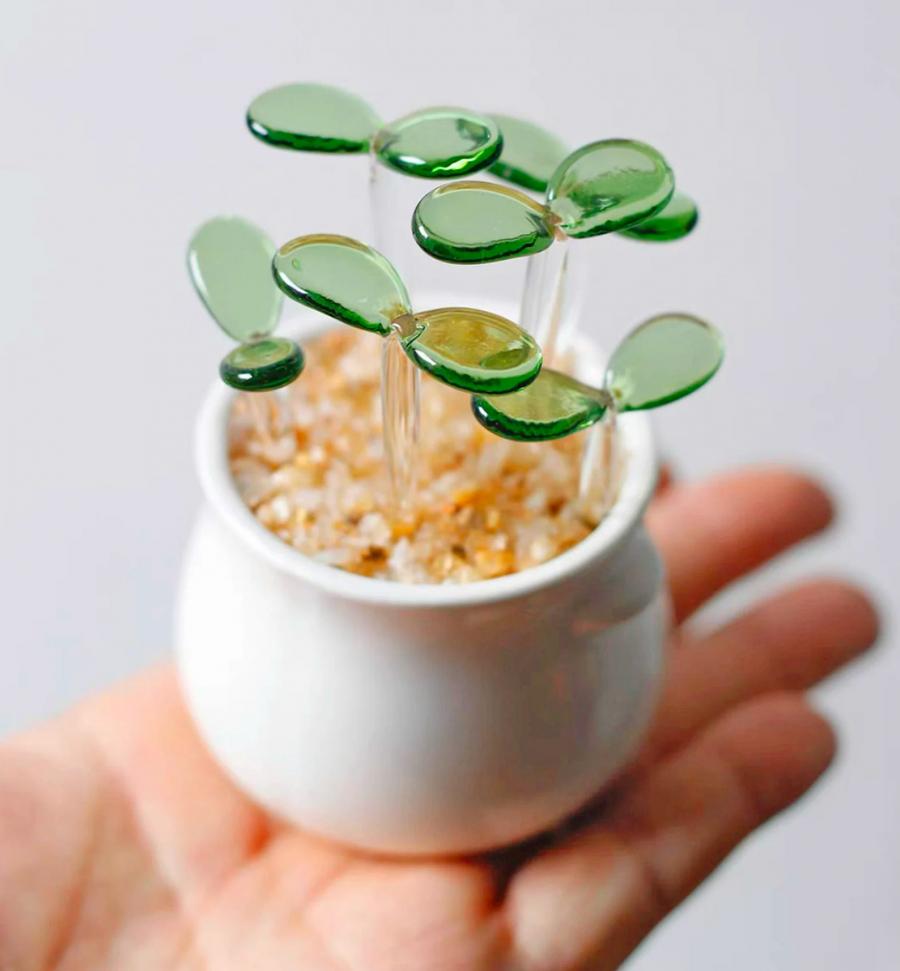 Credit: RichardSamuCreations
Handmade with precision and intricate detailing, these glass potted plants come in six different designs. The designs, each a testament to their creativity and craftsmanship, include variations that look like a flower, a couple of cactuses, and a few general leafed succulent plants. Each piece bears unique characteristics, making every glass plant an exclusive work of art. Credit: RichardSamuCreations
This innovative concept is perfect for those who love the presence of plants, but struggle to keep them alive. Unlike real plants, these glass replicas don't need watering, sunlight, or any other form of care. Despite being free of maintenance, these creations capture the delicate beauty of plants in an enduring form. Credit: RichardSamuCreations
What's unique about these glass potted plants is their petite size. Each plant measures between 5 to 8 inches tall, depending on the design. This makes them perfect to be placed on a windowsill, desk, or any other small space in need of a splash of color and creativity. Despite their small size, they are impactful, injecting character into any space they adorn. Credit: RichardSamuCreations
Each glass plant comes in a tiny pot filled with faux dirt. The dirt is sealed in the planter, adding to the realism and ensuring no mess or maintenance. The pot is not just a holder, but a feature in itself, playing an essential role in the overall aesthetic of these unique glass plant creations. Credit: RichardSamuCreations
What sets these pieces apart is the material used. Handmade from glass, these unique glass plant creations bring a sense of elegance and refinement that you wouldn't normally associate with a typical succulent planter. The glass components catch the light beautifully, creating a gleaming display that's sure to catch the eye. Credit: RichardSamuCreations
Additionally, these glass potted plants serve as an ideal gift idea. For birthdays, anniversaries, or housewarming celebrations, they make a thoughtful present that transcends the usual conventions. Not only are they a unique piece of decor, but they also symbolize a timeless beauty, one that needs no nurturing or care, just like the unconditional affection we feel for our loved ones. Credit: RichardSamuCreations
Each piece is individually handmade with an attention to detail that truly sets these creations apart. The team at LeafyFiona is committed to delivering quality, and their passion is reflected in each and every glass potted plant they produce. Credit: RichardSamuCreations
With these incredible glass potted plants, nature meets craftsmanship in the most beautiful way. They encapsulate the charm of nature's creations without the commitment of care, adding an element of tranquility and color to your home or office. A testament to art, nature, and creativity, these glass potted plants effortlessly redefine the meaning of indoor plants. Credit: RichardSamuCreations
You can snag one of these unique and tiny glass potted succulent plants from their Etsy shop for around $27 bucks! Credit: RichardSamuCreations