This Smart Toaster Has a Built-In Touchscreen, Actually Has a Ton Of Really Cool Features
By Ryan on 03/22/2022 9:10 AM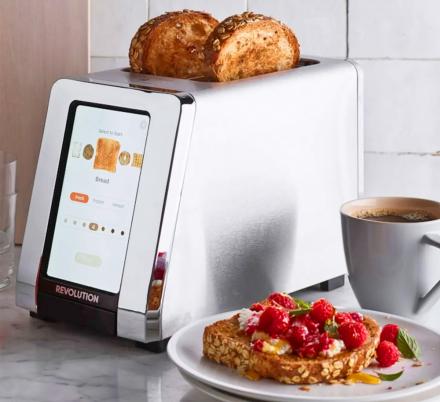 The toaster revolution is here, whether you want it to come or not, the time to update your toaster to the cloud has arrived. No more toasters popping your toast onto the floor when it's done. No more burnt bagels. And no more uneven cooking. Everything else is slowly becoming smart in your home, so why not the toaster? The Revolution Cooking 2-Slice High Speed Smart Toaster and it's sold exclusively by Williams-Sonoma. Sure, it seems a bit absurd to have a smart toaster with a touchscreen, but it's actually got a ton of really cool an useful features.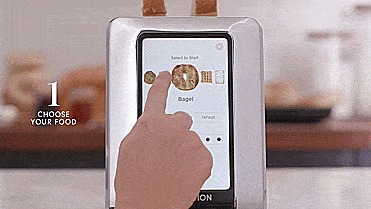 If you're trying to really class up your kitchen, the first people look to is the toaster! Well, maybe it's not first on the list, but if you have a rusty old toaster from the 90's sitting on your counter, it certainly won't help the aesthetics of your kitchen design.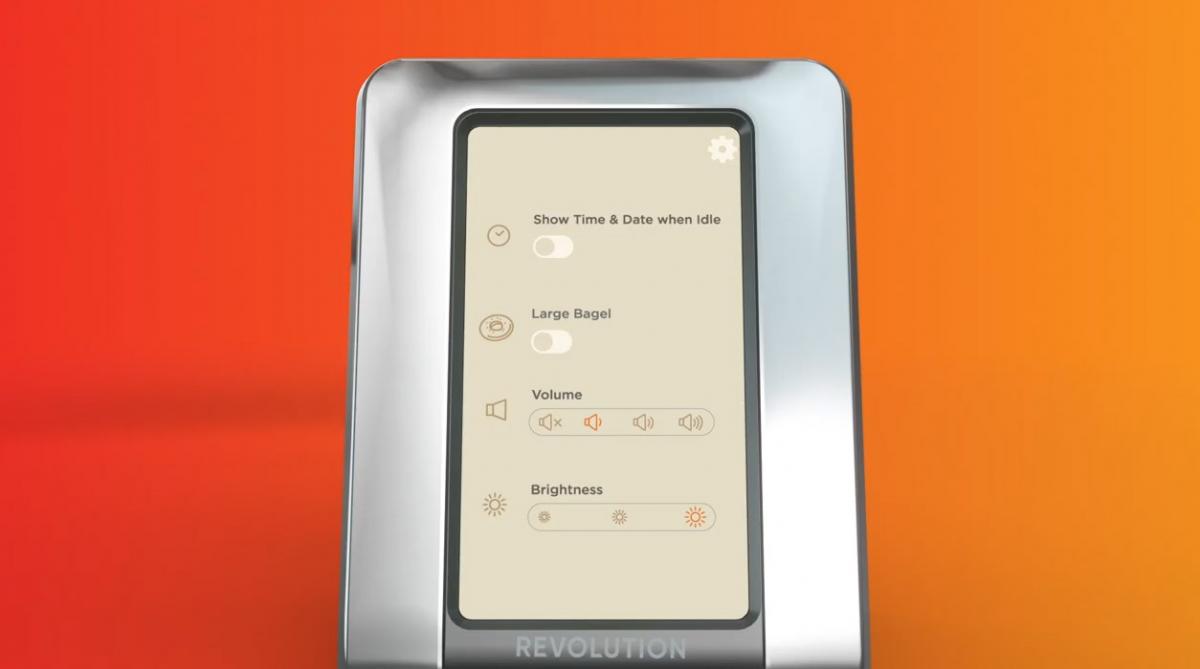 This smart toaster with a touchscreen has a unique modern design, that'll surely make it look like you're living in some wonderful future where burnt or stuck toast is no longer a prominent problem in today's culture.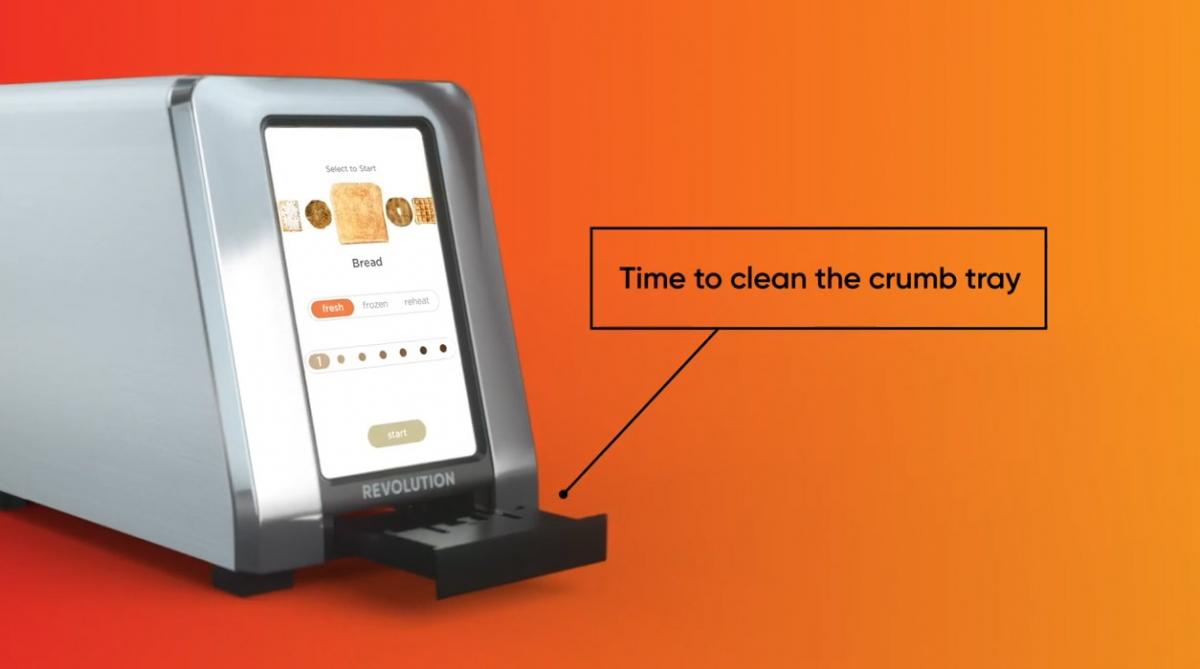 What features does the smart toaster have?
The smart toasters touchscreen is the key to all of the functionality to the toaster. You can start in the settings where you can set the brightness of the screen, the volume of the speaker, the sizes of your bagels, and the clock settings that get displayed when your toaster is idle.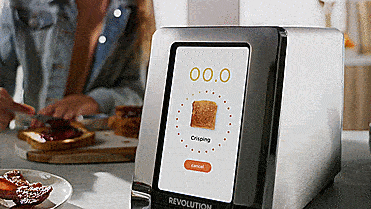 Instead of just popping up your toast or bagels when they're done cooking, a speaker will announce when your food is done toasting, plus there's even an alert that will go off when your bread crumb tray on the bottom is full and needing to be emptied. Now that's truly modern 21st century living!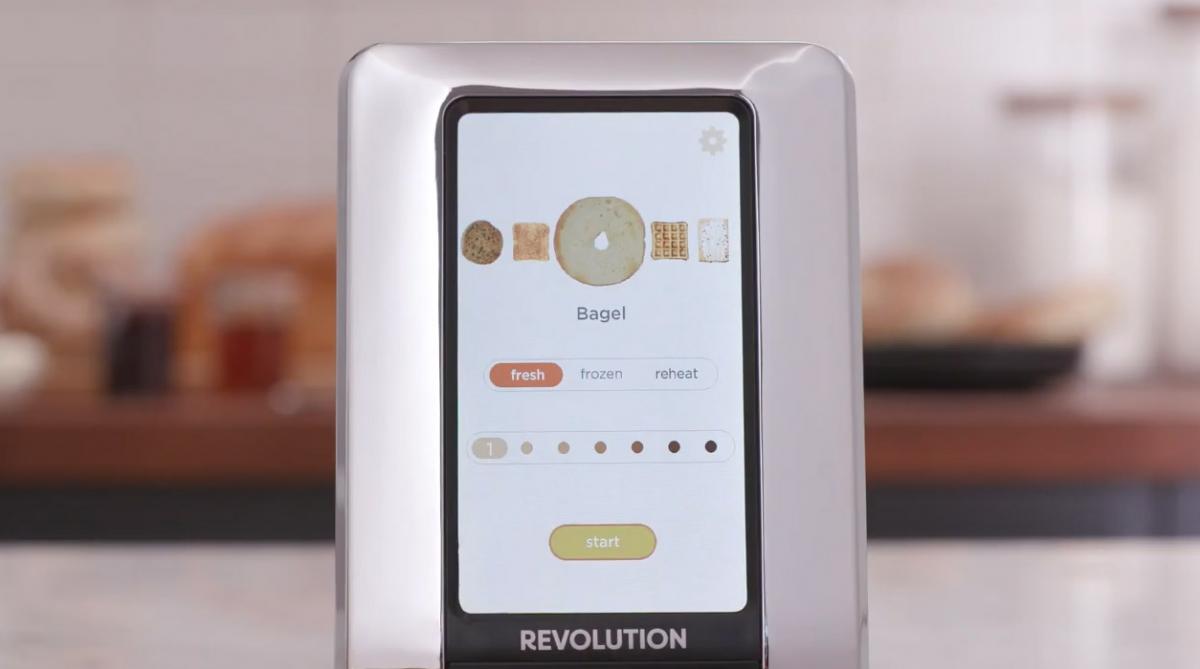 Why spend all of your energy pushing your toast down and popping it back up manually? The smart toaster has an automatic smooth lowering and raising mechanism. While your food is toasting, a timer displays on the screen so you'll know exactly when it'll pop back up. No more guessing and wondering if you'll ever see your bread again after lowing your slices in your old dirty toaster.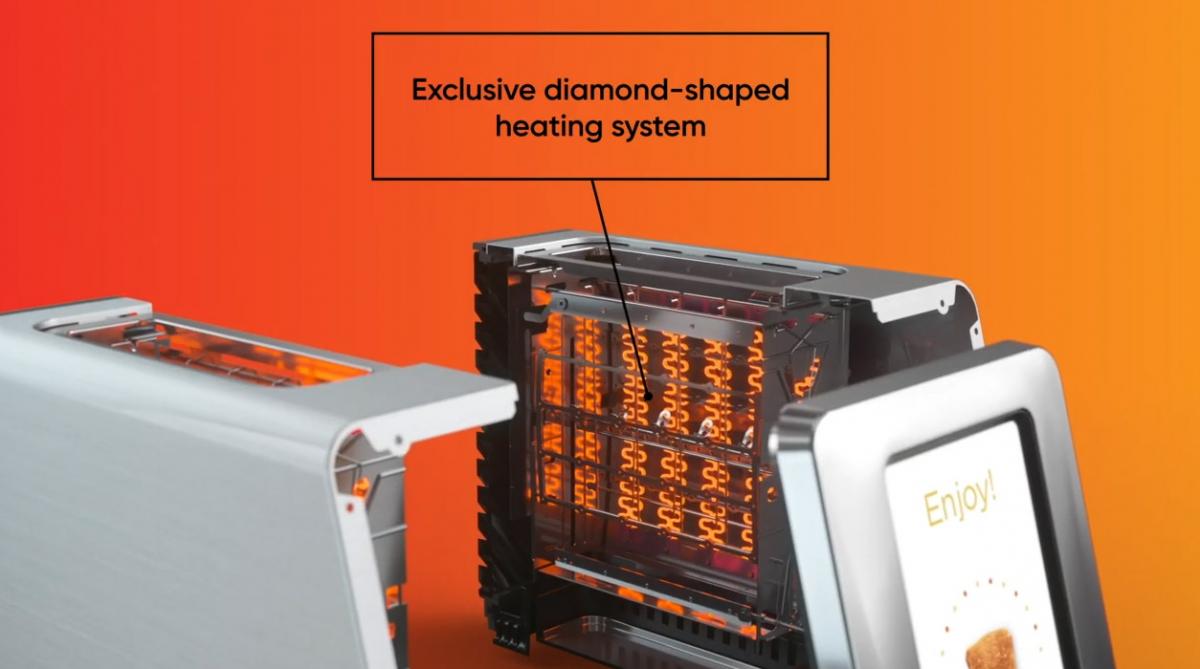 When you first put your food into the toaster for toasting, there are a few initial settings that you can change, including selecting what food you're toasting (bread, bagels, English muffins, toaster pastries, or waffles), then select whether your food was frozen, fresh, or you're just reheating.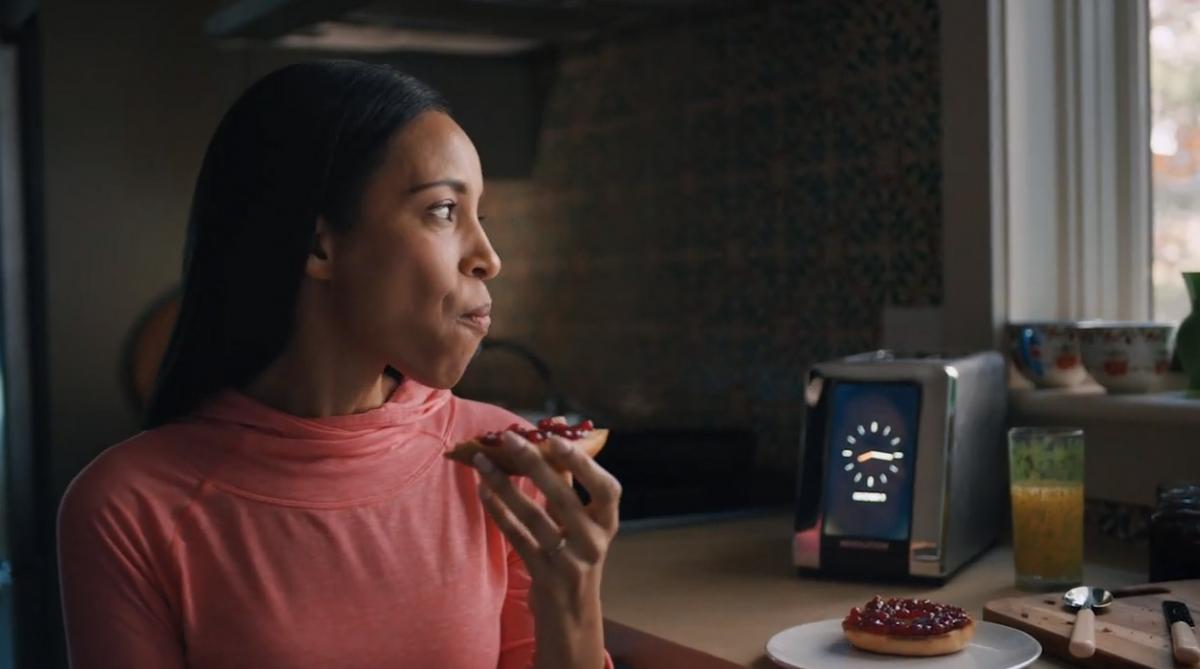 Finally, you can select your desired toasting level between 7 different browning levels, from barely toasted, to pretty much burnt. Hit the start button and your food will automatically lower down into the toaster and toast to perfection every time (assuming you made the right choices in the settings you chose).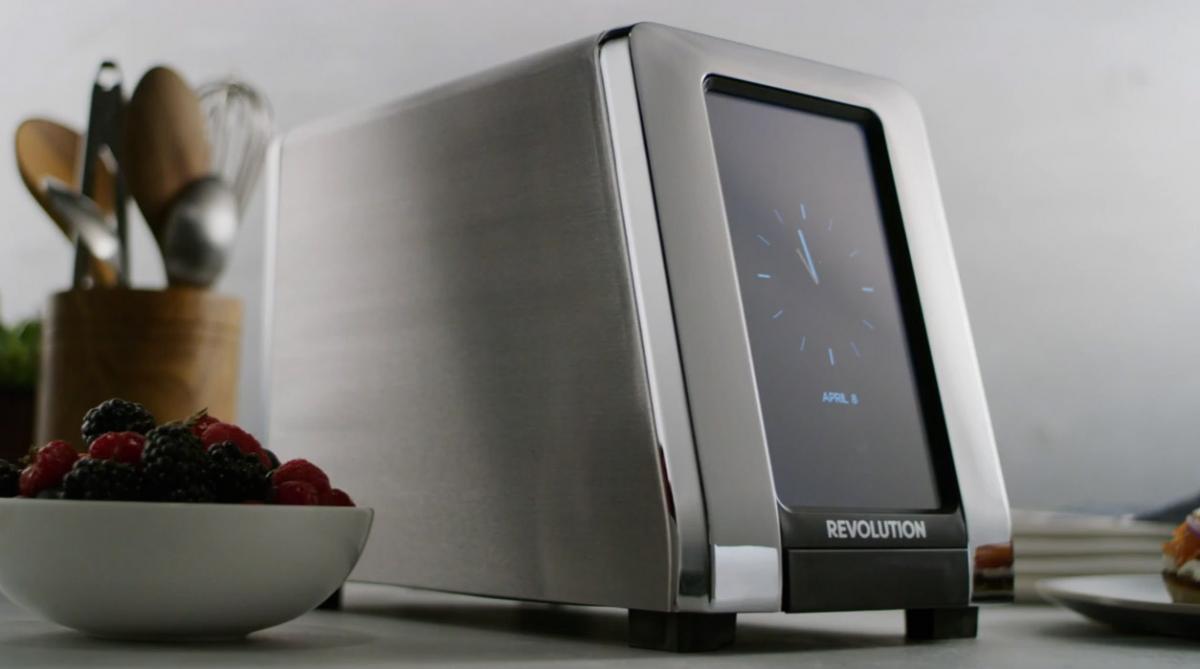 The smart toaster with touchscreen features a unique diamond shaped heating system with smart timing and temperature controls that heats up and toasts your food faster than other standard toasters. It also offers true consistent browning, all while using less energy than most other toasters.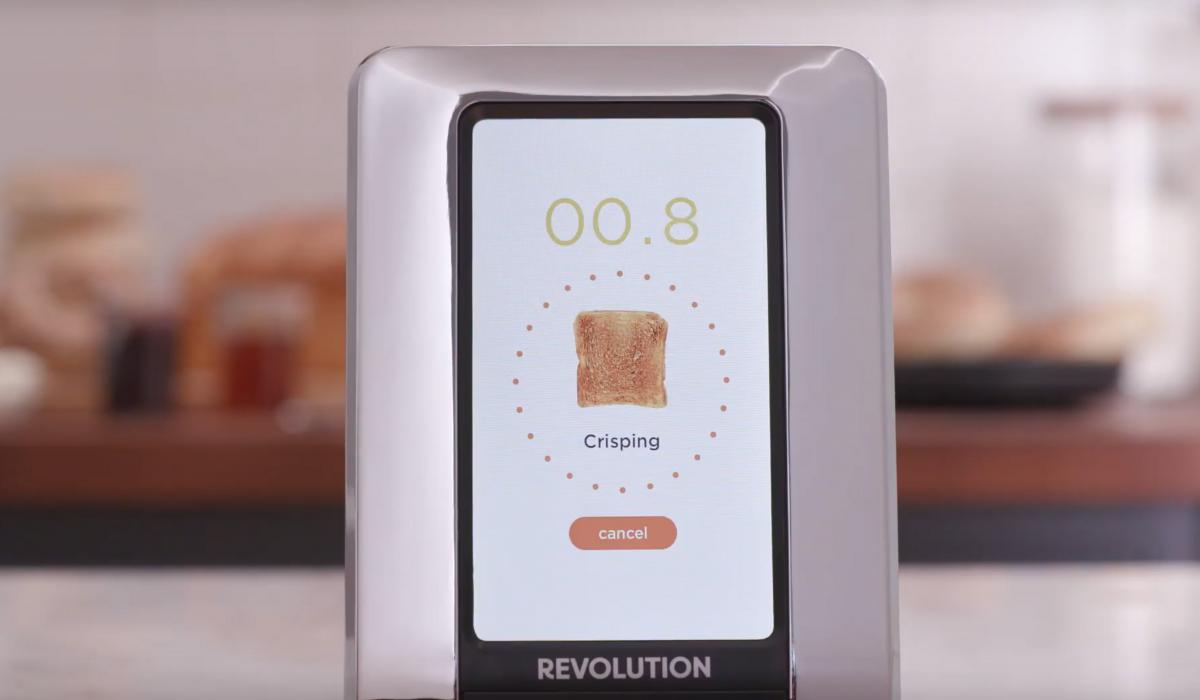 While the smart toaster is sitting idle and not being used, it just makes sense to turn the touchscreen into a clock where you can check the time. In the settings you can choose between a digital or analog clock. You can also set the date and have it displayed under the time.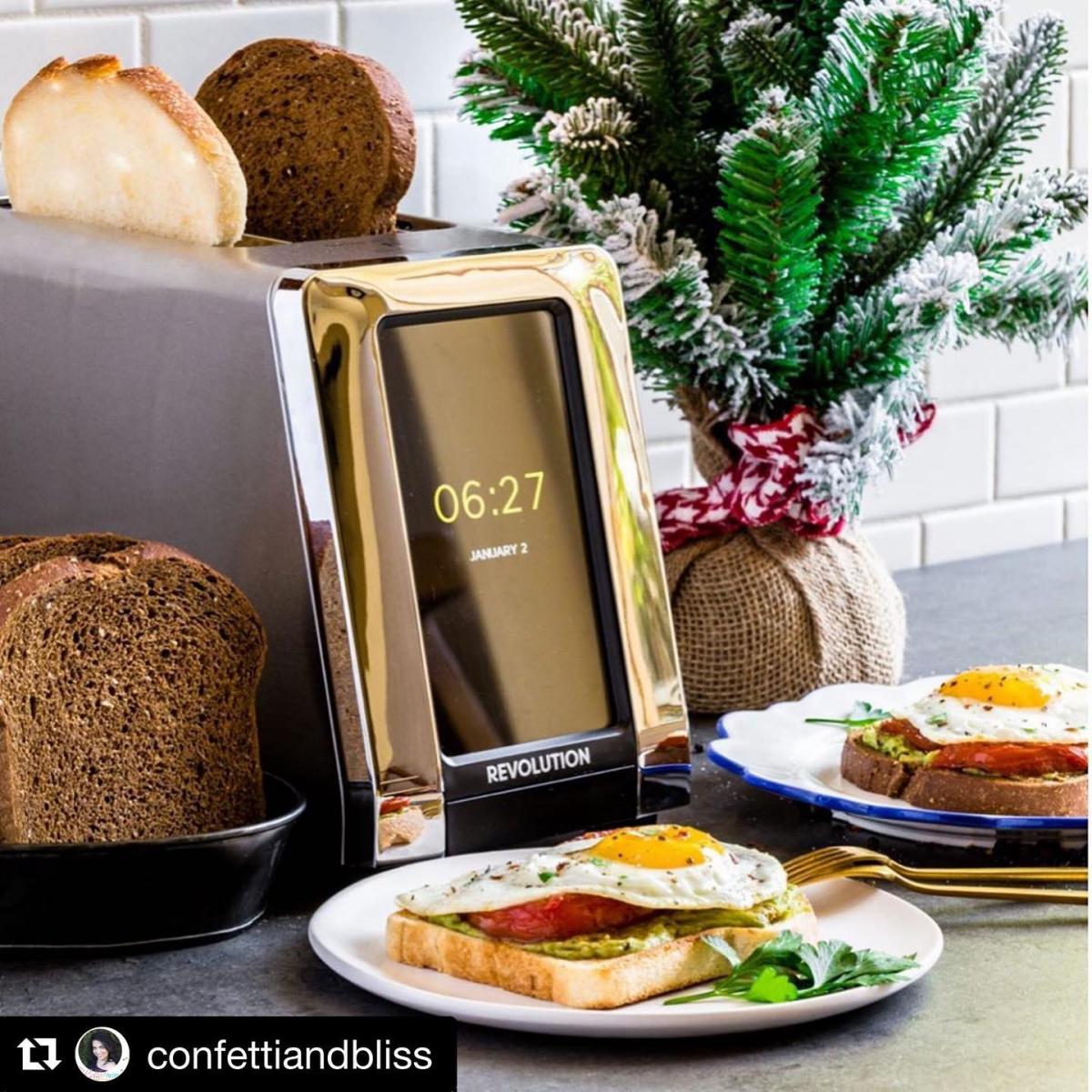 Would it have been cooler and made more sense to make the smart toaster into a smart home speaker similar to a Google Assistant smart speaker when it's not being used as a toaster? Probably, but perhaps that's coming in in the future. For now, we can all just take solace in the fact that smart toasters are here, and it's safe to say the future has finally arrived.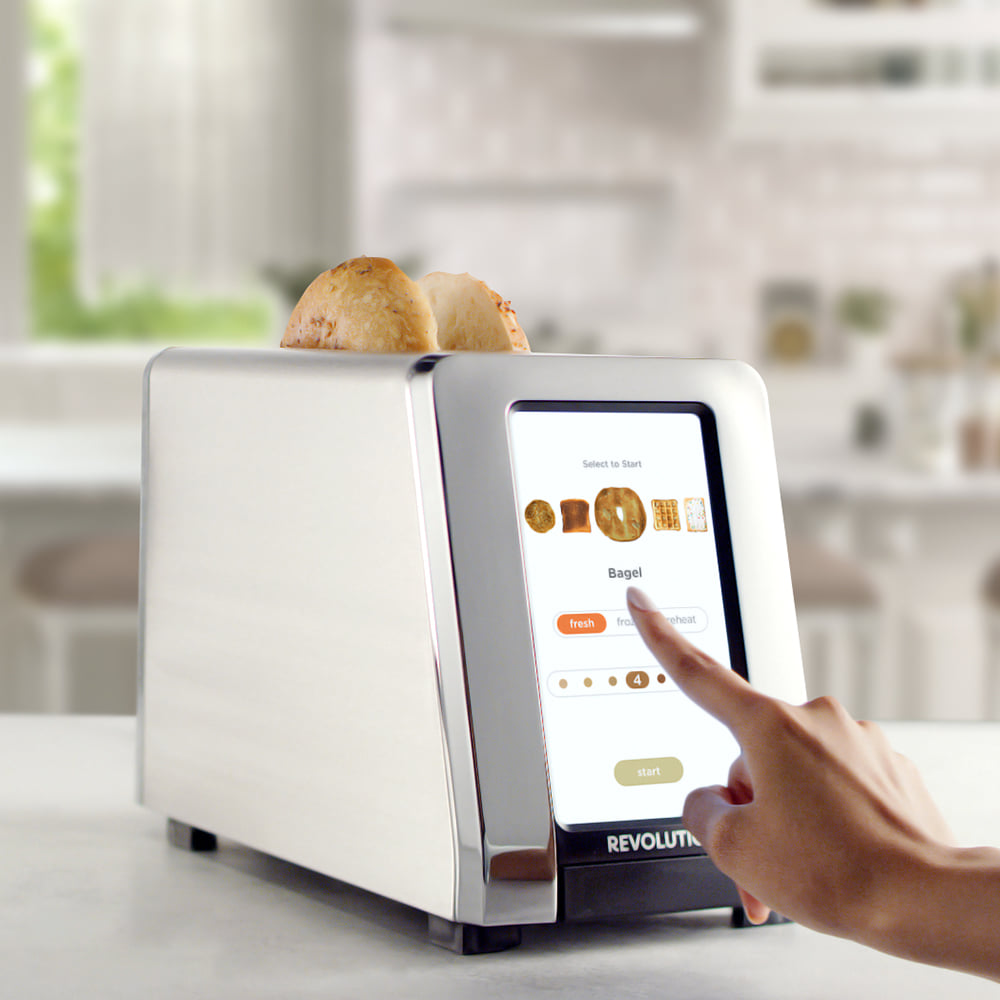 You can snag the Revolution smart toaster from Amazon for around $350 bucks!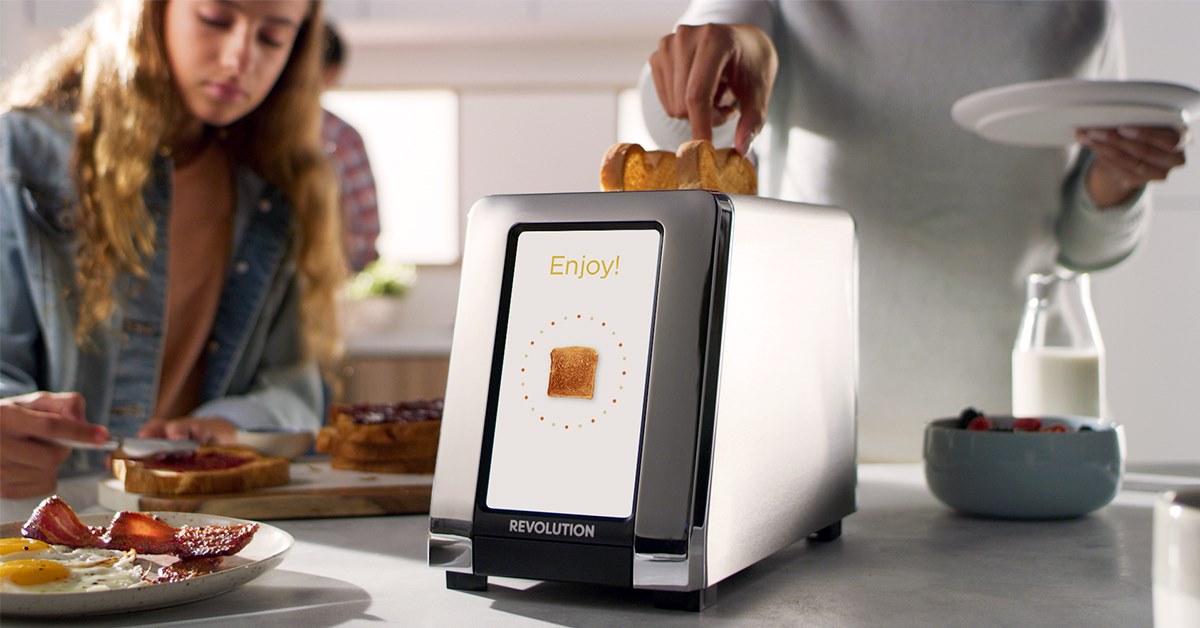 Check out the Revolution Cooking 2-Slice High Speed Smart Toaster in action via the video below.
Subscribe To Our YouTube Channel