These Flat Wall Mounted Christmas Trees Will Save Tons Of Space In Smaller Homes
By Ryan on 10/29/2021 10:27 AM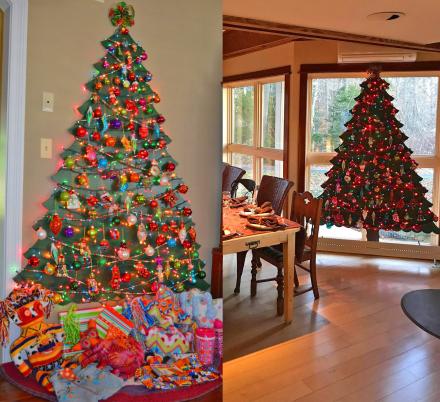 If you have little room in your home for a Christmas tree, or perhaps you have cats that like to destroy your tree every year, worry not, there are solutions out there if you still want to have a Christmas tree up for the holidays. For instance, there's the minimal wall-mounted Christmas tree, there's a half-Christmas tree to prevents cats from jumping on it, or even a mini Christmas tree cat bed to distract your cat from the real tree. Well, not there's a new solution, and its these marvelous flat wall-mounted Christmas trees that'll save tons of space, while still giving off that holiday cheer that you're used to.
You can find a few different versions of flat wall mounted Christmas trees on both Amazon and Etsy, so you can browse through and see which one best fits your needs. Versions of the flat wall mounted Christmas trees include an actual faux tree that's flat and mounts to your wall, a felt Christmas tree that's better suited for kid to help decorate, and cardboard trees that have pins so you can decorate them just like a real tree.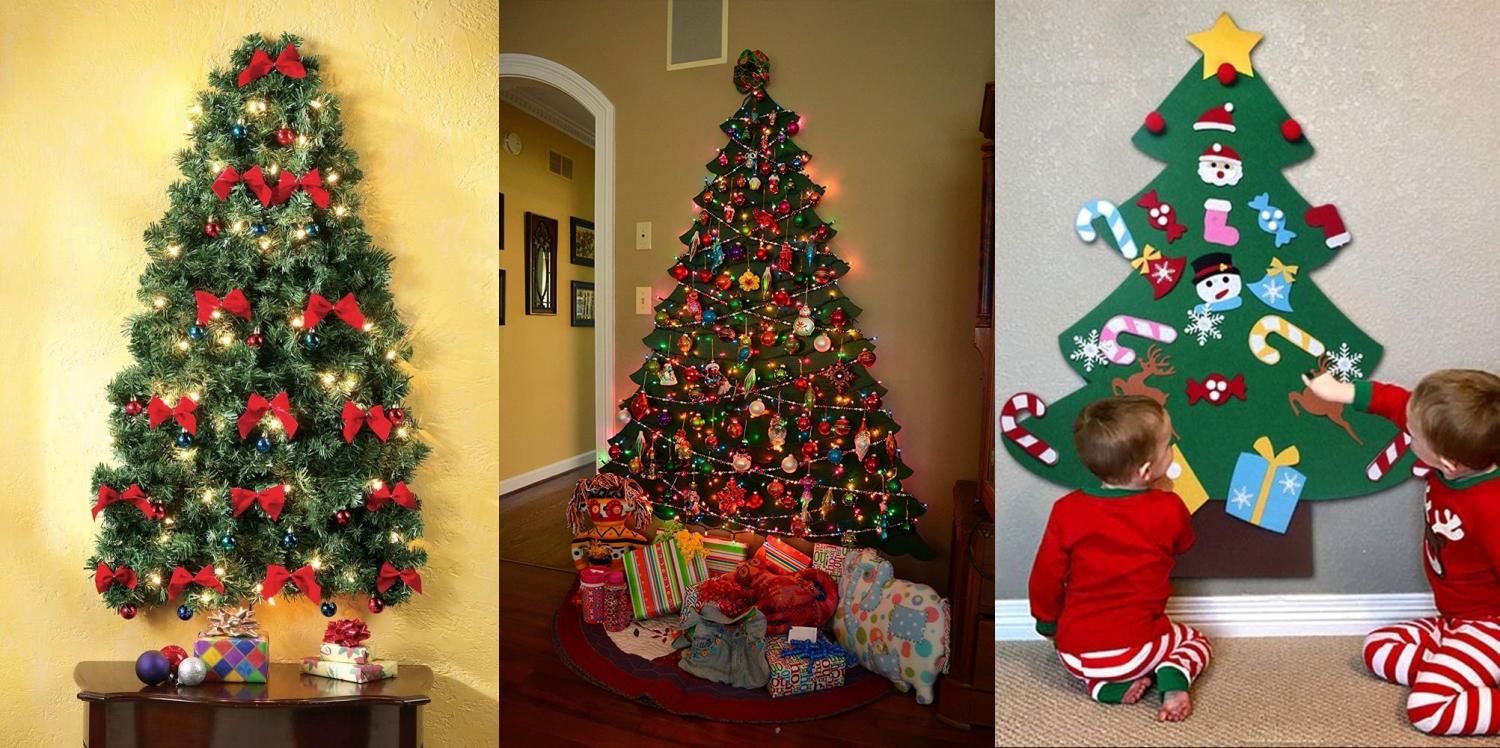 One Etsy seller even offers these super cute wooden tiered Christmas trees that mount to your wall, which you can decorate with lights and ornaments from the pegs that stick out from the wooden strips. Whichever one you decide on, take a look at some our favorite options below, with a link to get each one below each image.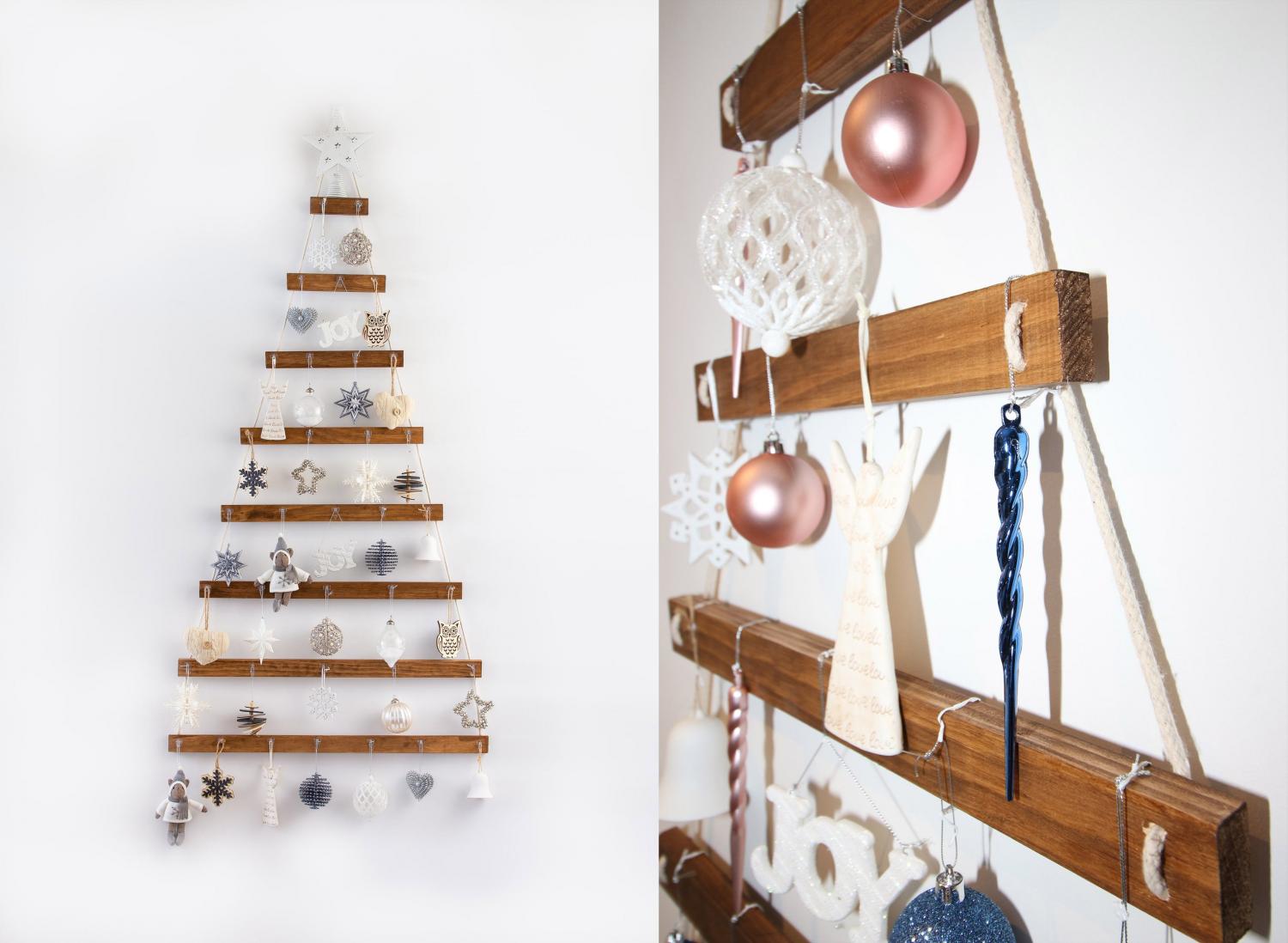 GET THIS ONE HERE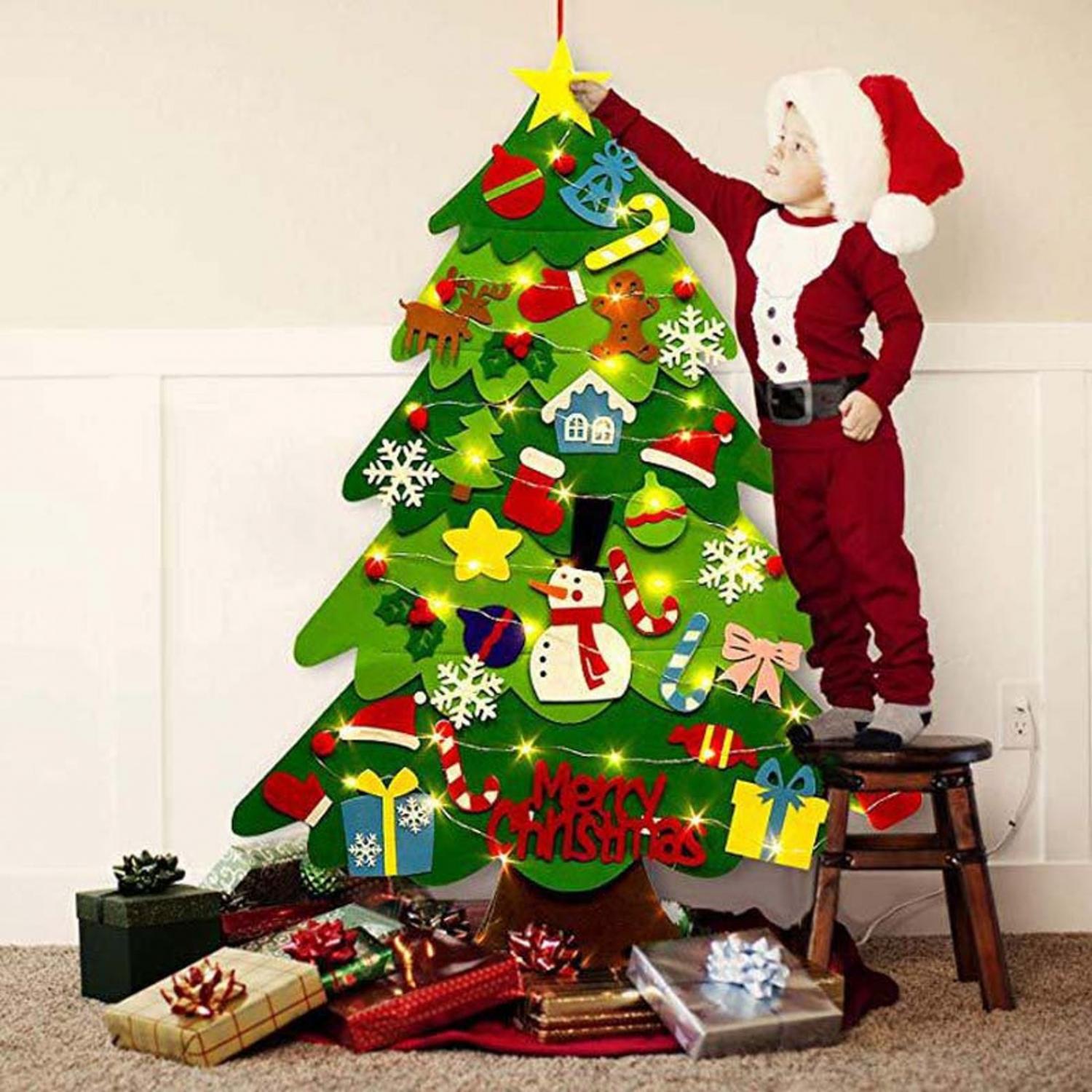 GET THIS ONE HERE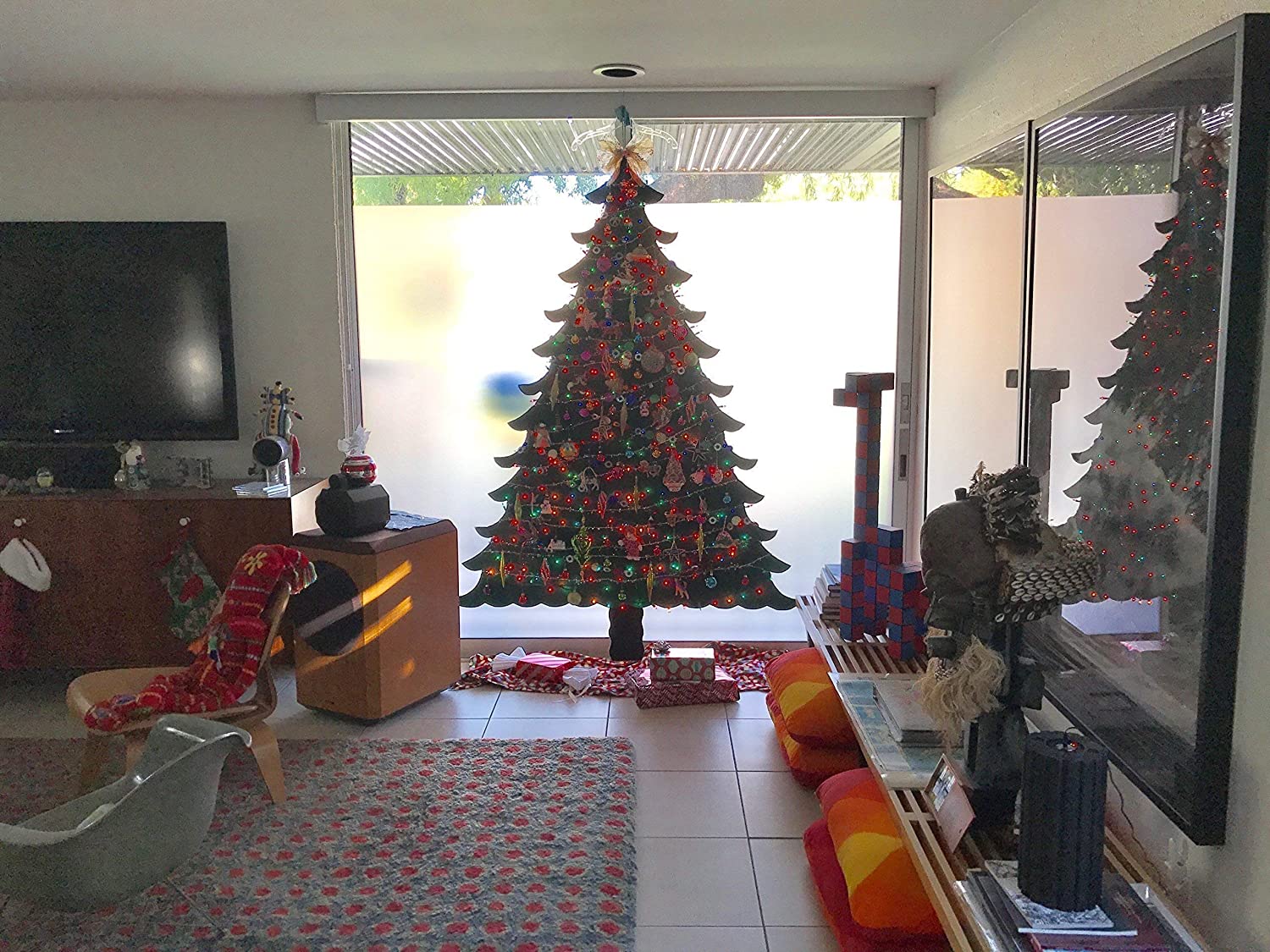 GET THIS ONE HERE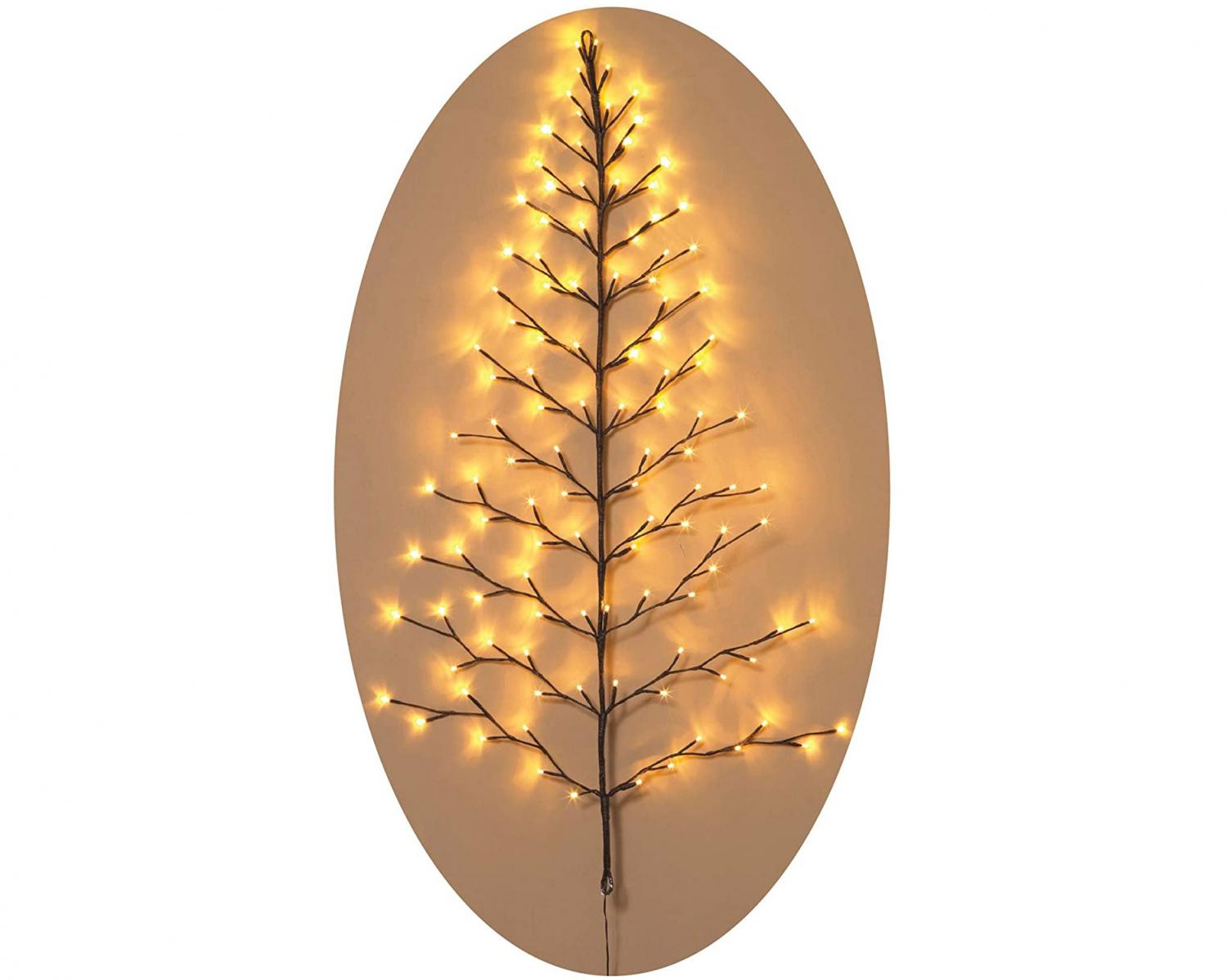 GET THIS ONE HERE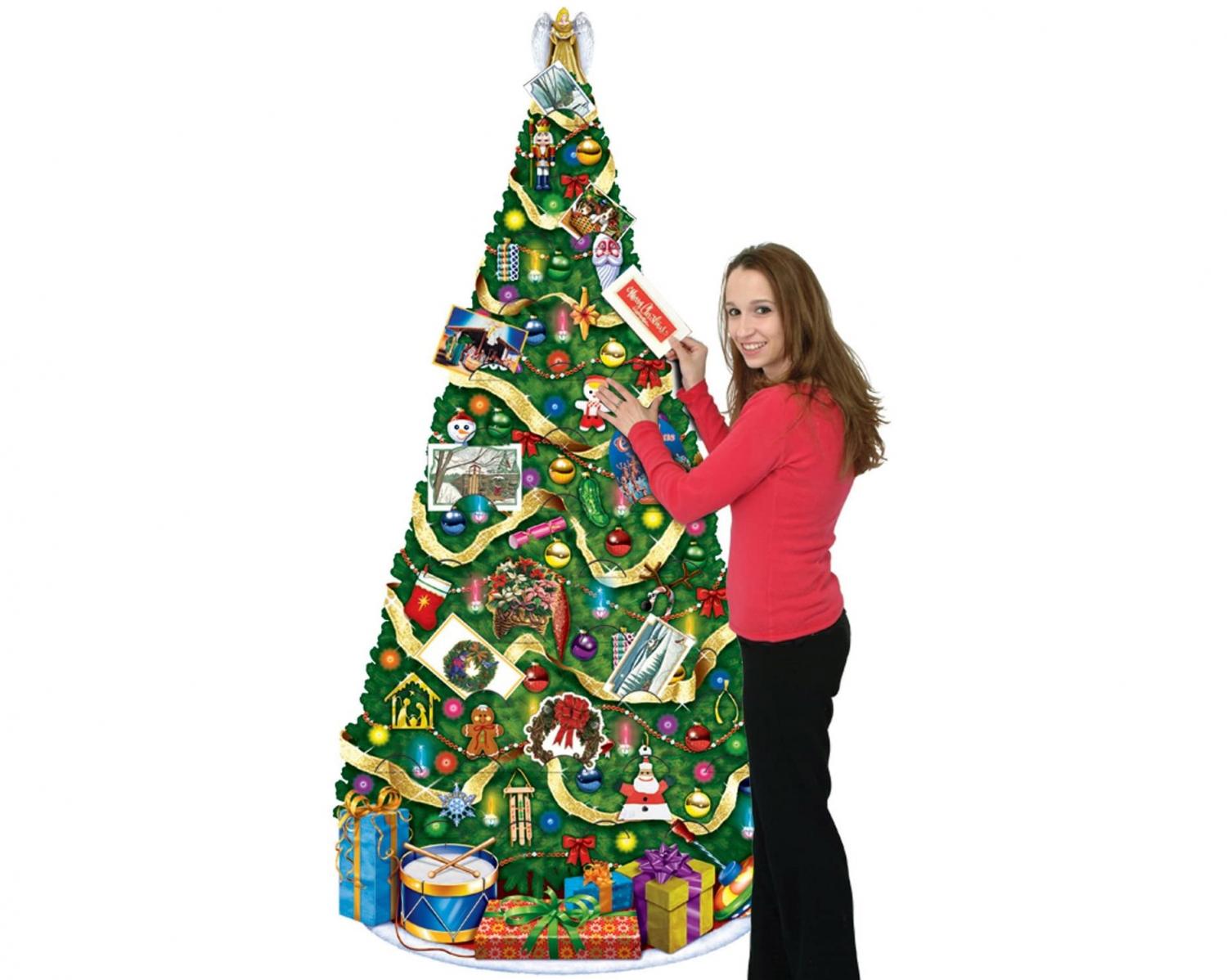 GET THIS ONE HERE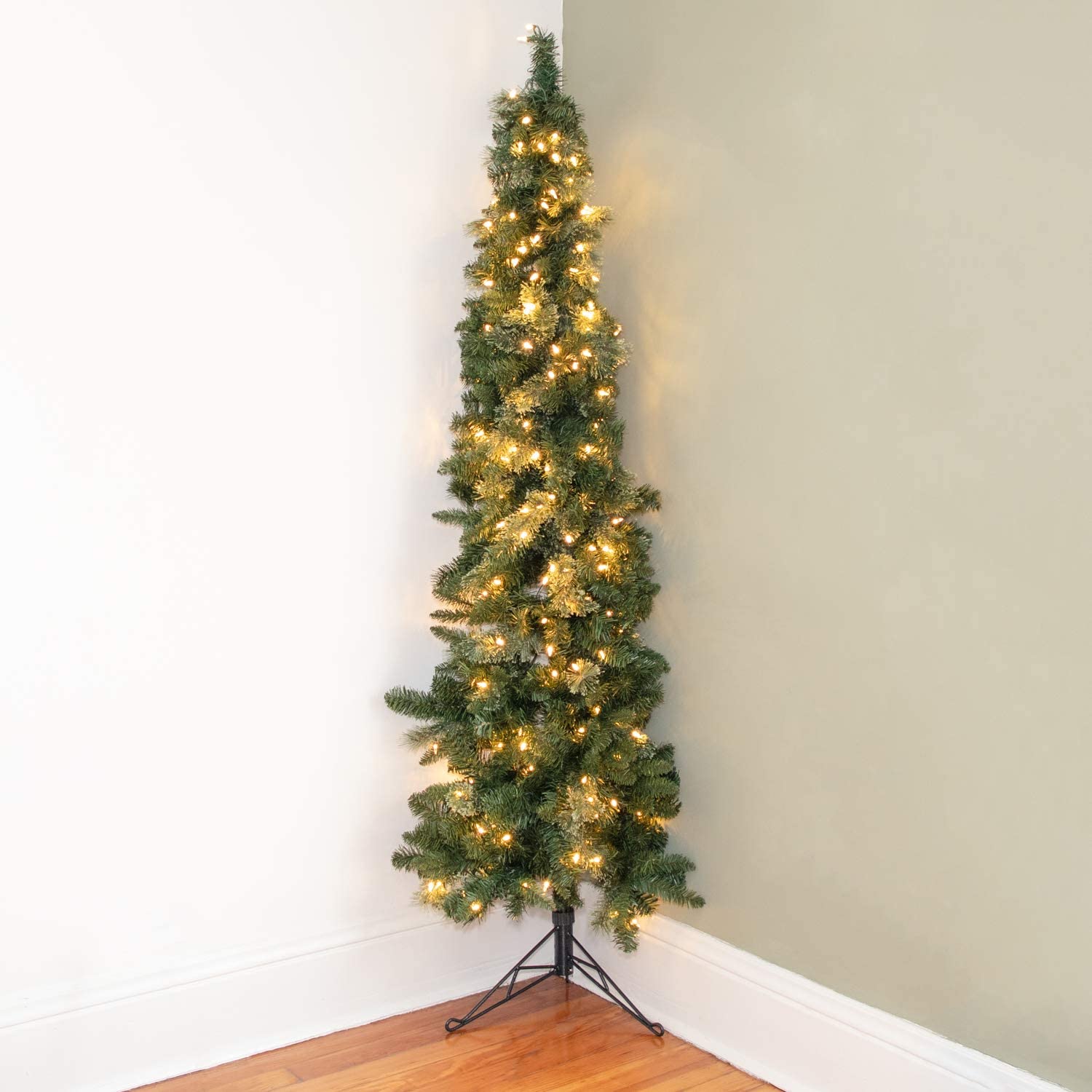 GET THIS ONE HERE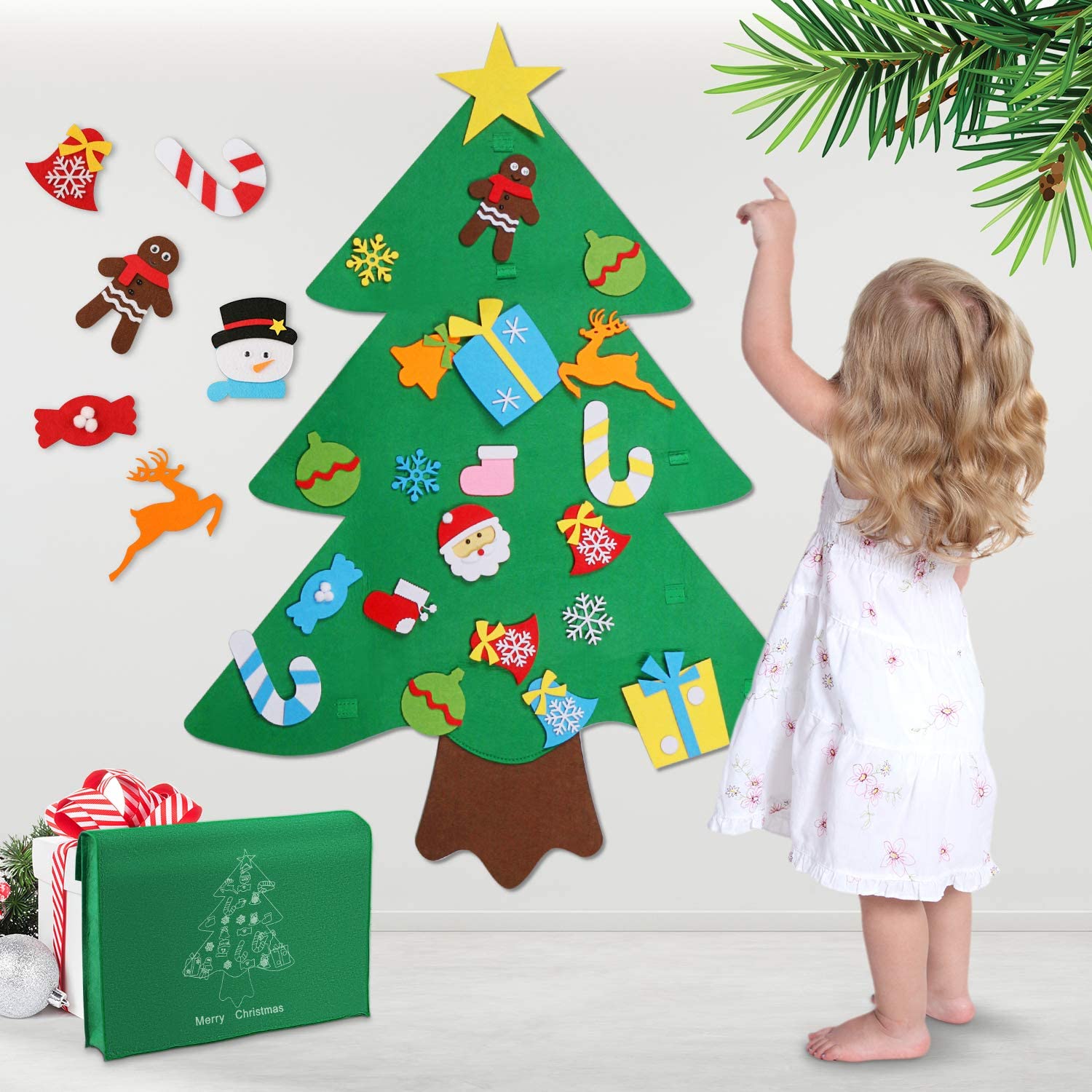 GET THIS ONE HERE
This flat wall mounted Christmas tree is called the EZ-TREE. It's made from cardboard and comes in a few different sizes so you can mount it on your wall as a full-sized Christmas tree, or get a smaller version for above a table or credenza. It can be adjusted from 3-7 feet tall and as wide as 5 feet. You can place the flat Xmas tree over foyer pieces, double windows, patio doors, etc. Plus it stores completely flat at just 3 inches thick.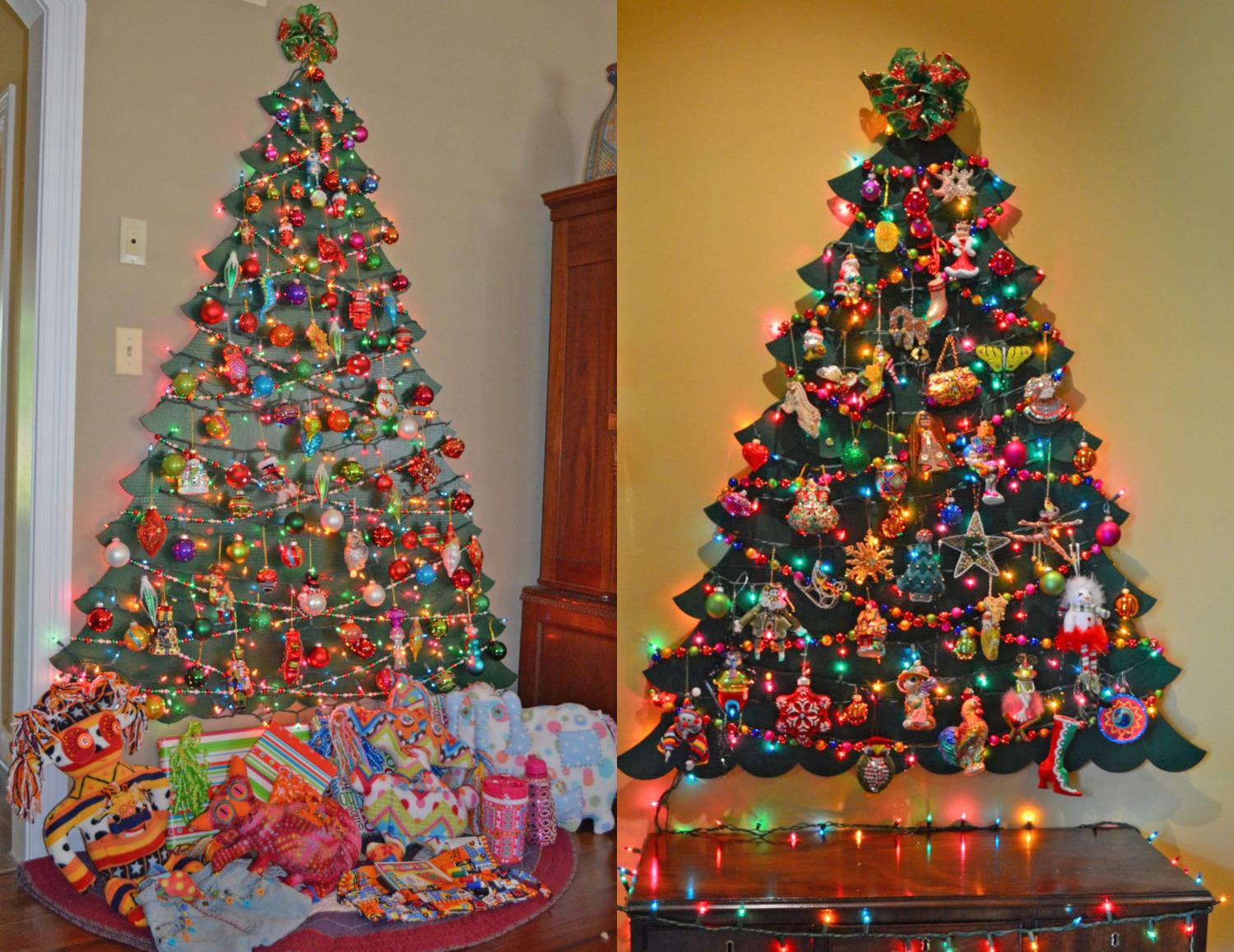 GET THIS ONE HERE