These Katana Sword Earbuds Makes It Look Like a Mini Katana Is Going Through Your Head
By Ryan on 03/20/2023 9:38 AM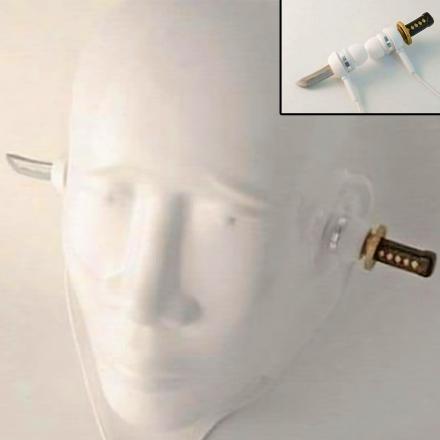 You're walking down the street, jamming out to your favorite tunes, when suddenly people start staring at you. Confused, you look around and realize that it's not your dance moves or your singing voice that's capturing their attention - it's your earbuds!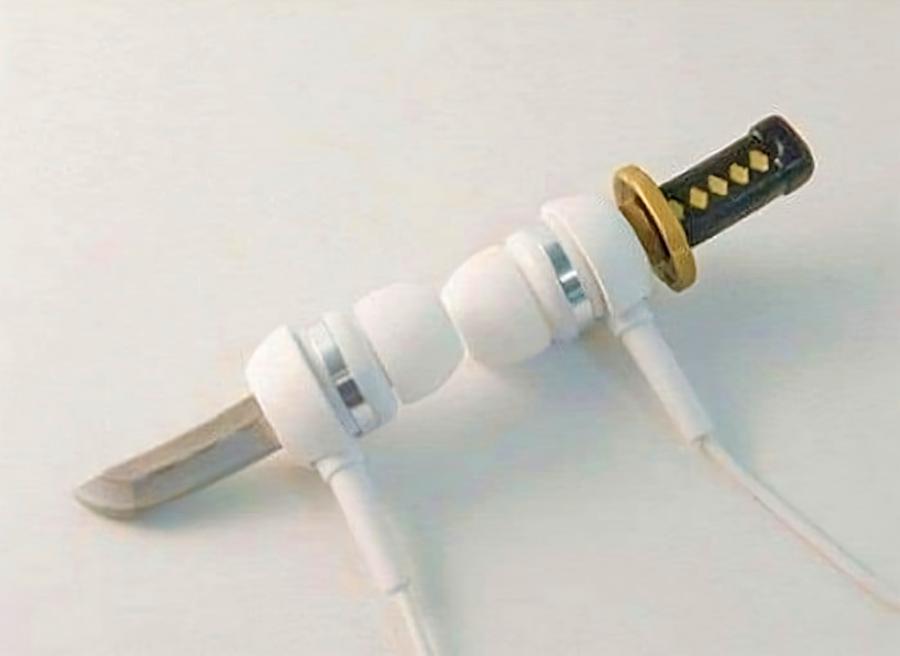 But don't worry, these earbuds are supposed to look this cool. Meet the Crazy Earphone Katana, the latest creation from the Tokyo-based gadget company, Solid Alliance. These earbuds are not your average boring black or white earbuds - oh no - they're much more exciting than that.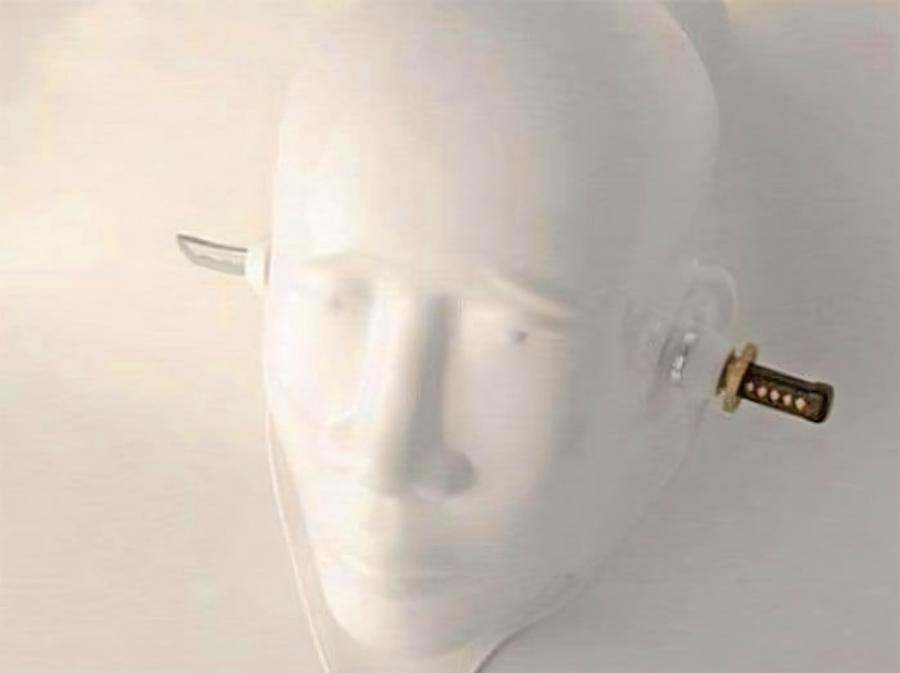 The katana sword earbuds are designed to look like a mini katana sword is going through your ears. One earbud features the sword side of the katana, while the other earbud features the handle of the katana. These earbuds are perfect for anyone who wants to show off their love of samurai culture while listening to their favorite music. Solid Alliance is no stranger to creating quirky and fun earbuds. In fact, they've created a whole line of earbuds that feature mushrooms, bananas, bolts, and even sushi that's made to be sprouting out of your ears! But the Crazy Earphone Katana is definitely their coolest creation yet. These earbuds are wired, white in color, and feature a black and grey katana sword. They fit into any standard 3.5 mm audio jack, so you can use them with any device that has a headphone jack. Not only are these earbuds super cool-looking, but they're also great quality. They deliver clear, high-quality sound, so you can enjoy your music or podcasts without any distortion or background noise. So if you're looking for a way to spice up your music-listening experience, the Crazy Earphone Katana is the way to go. Just be prepared to turn some heads and maybe even start some conversations about samurai culture - these earbuds are definitely conversation starters! You can snag the Katana Sword Earbuds from Amazon for around 21 bucks! A few of the other options are available at Japan Trend Shop!