You Can Create The Ultimate Cat Playground With This Mix And Match Modular Collection
By Ryan on 03/19/2020 2:48 PM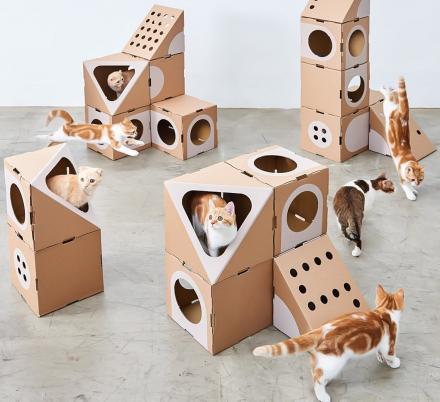 Just like your kids, cats get bored playing with the same stuff day after day, but it can get expensive constantly buying them new toys. Thanks to the Cat Thing Room Collection 6Pack, you now have the ability to create an infinite number of cat playgrounds ensuring your feline never becomes disinterested again. As soon as you recognize their boredom, you can rearrange the playground and it becomes a whole new experience.
The Room Collection allows your cat to jump, hide, crawl, and climb until they are so tired they need a rest - and guess what, they can even do that with the Room Collection. It just may be the only entertainment your cat needs.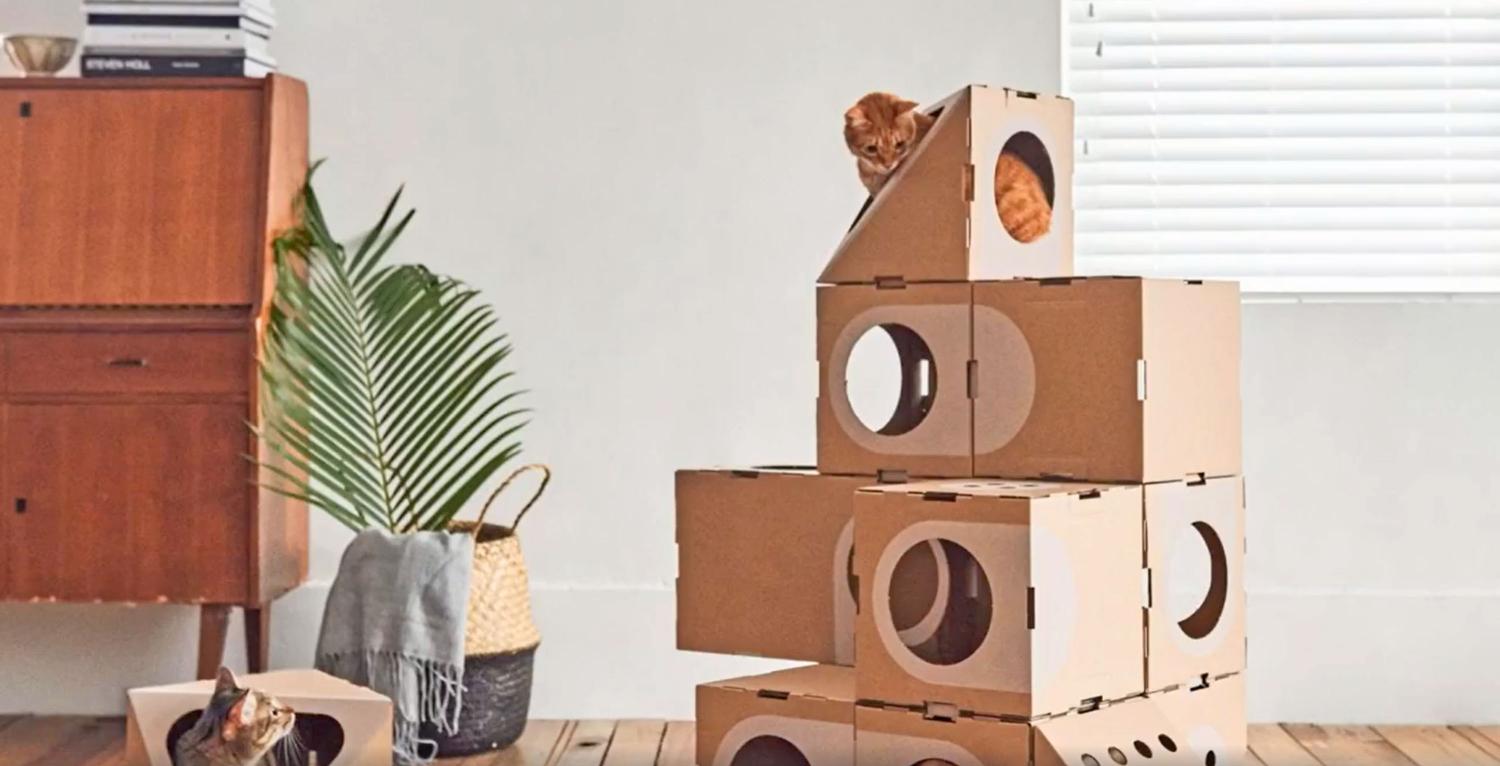 "We want to create a joyful space in a small-sized building for cats to play in"
The Room Collection provides six boxes, affectionately referred to as "rooms". These "rooms" come in four different configurations and two sizes. The "Room", "Balcony", and "Ramp" are all roughly 10.7 square inches and the "Livingroom" is roughly 21.4 inches by 10.7 inches and all can be stacked, transformed, and expanded in a number of different configurations to provide for different playgrounds for your cat. If you have multiple cats or just want even more configuration variety, you can purchase multiple Room Collections and add them together. "We used the properties of paper and the principles of origami to create connections that can hold the different modules together in a safe and secure way without the use of any tools."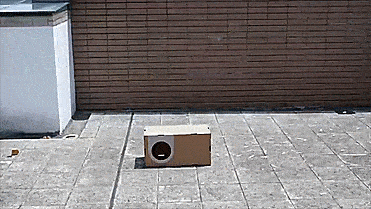 "Sustainability is also important"
Cat Thing strives to minimize the materials used in their products and packaging in order to reduce waste. Made of cardboard paper, all the products and packages are recyclable and made of non-toxic materials.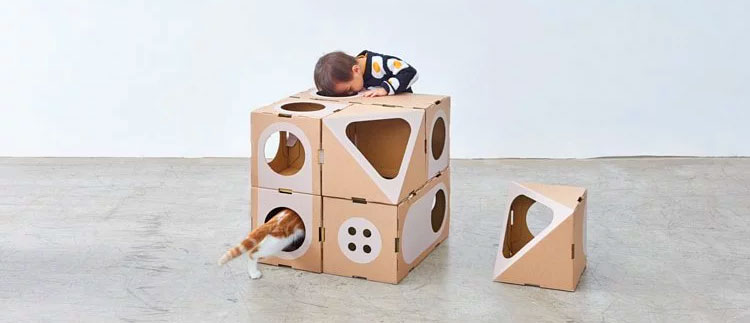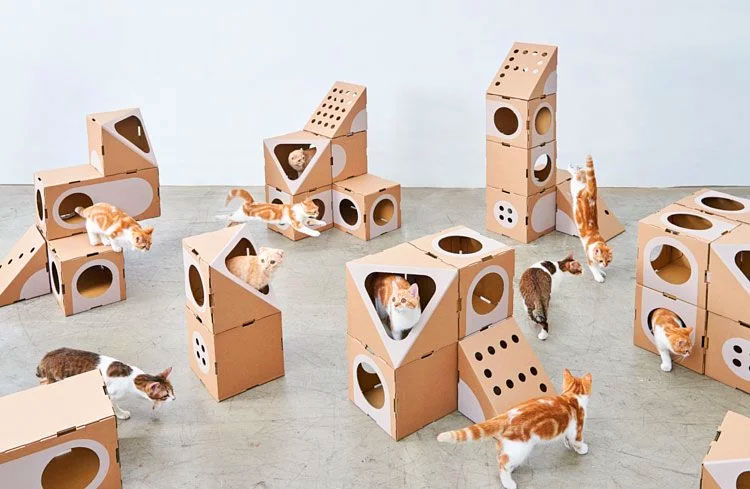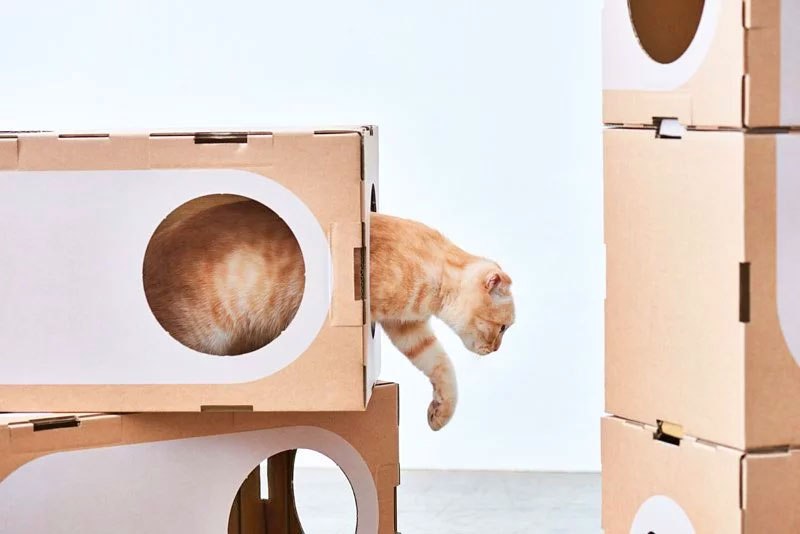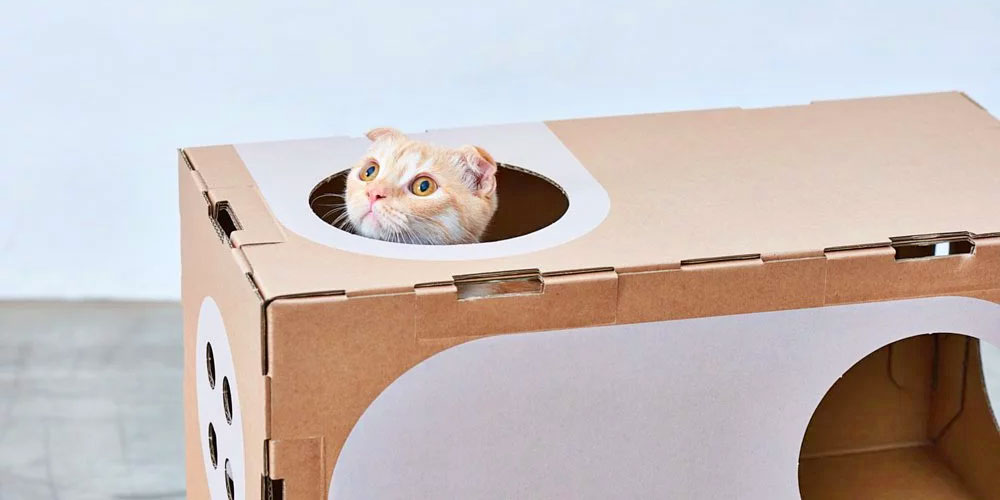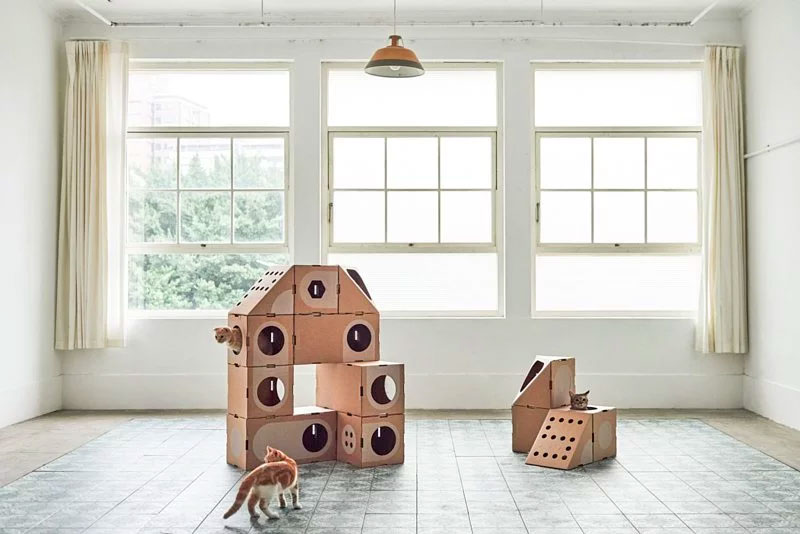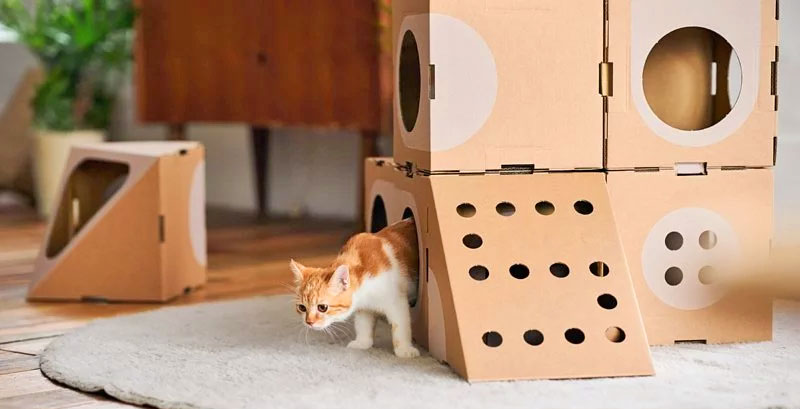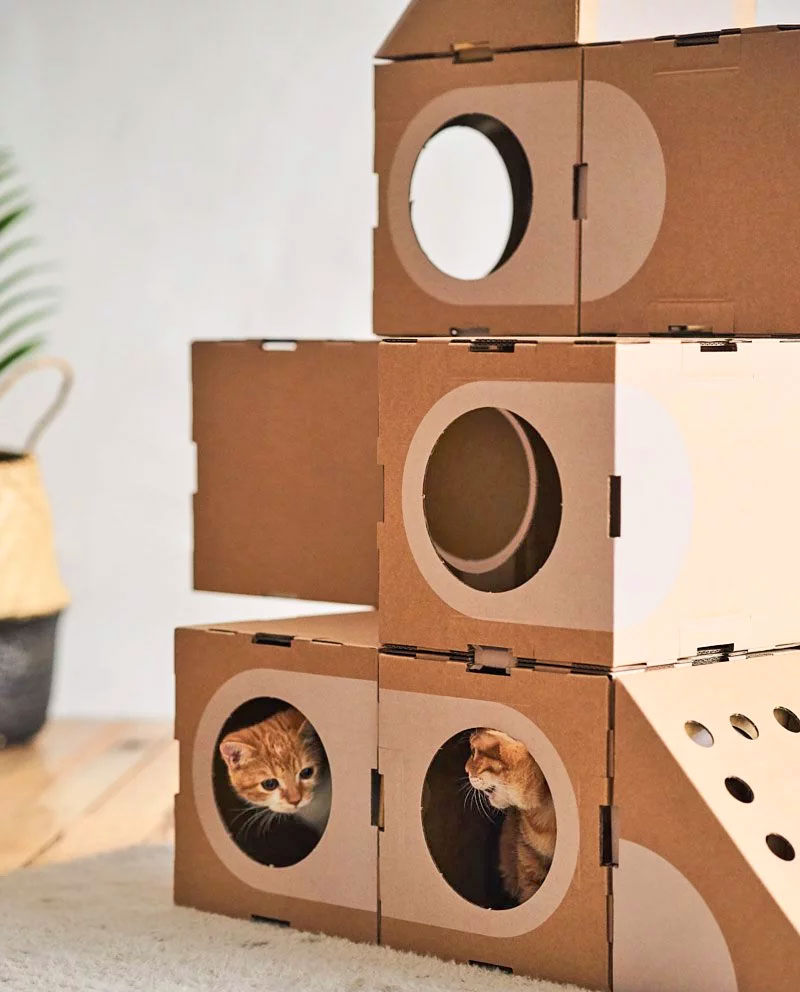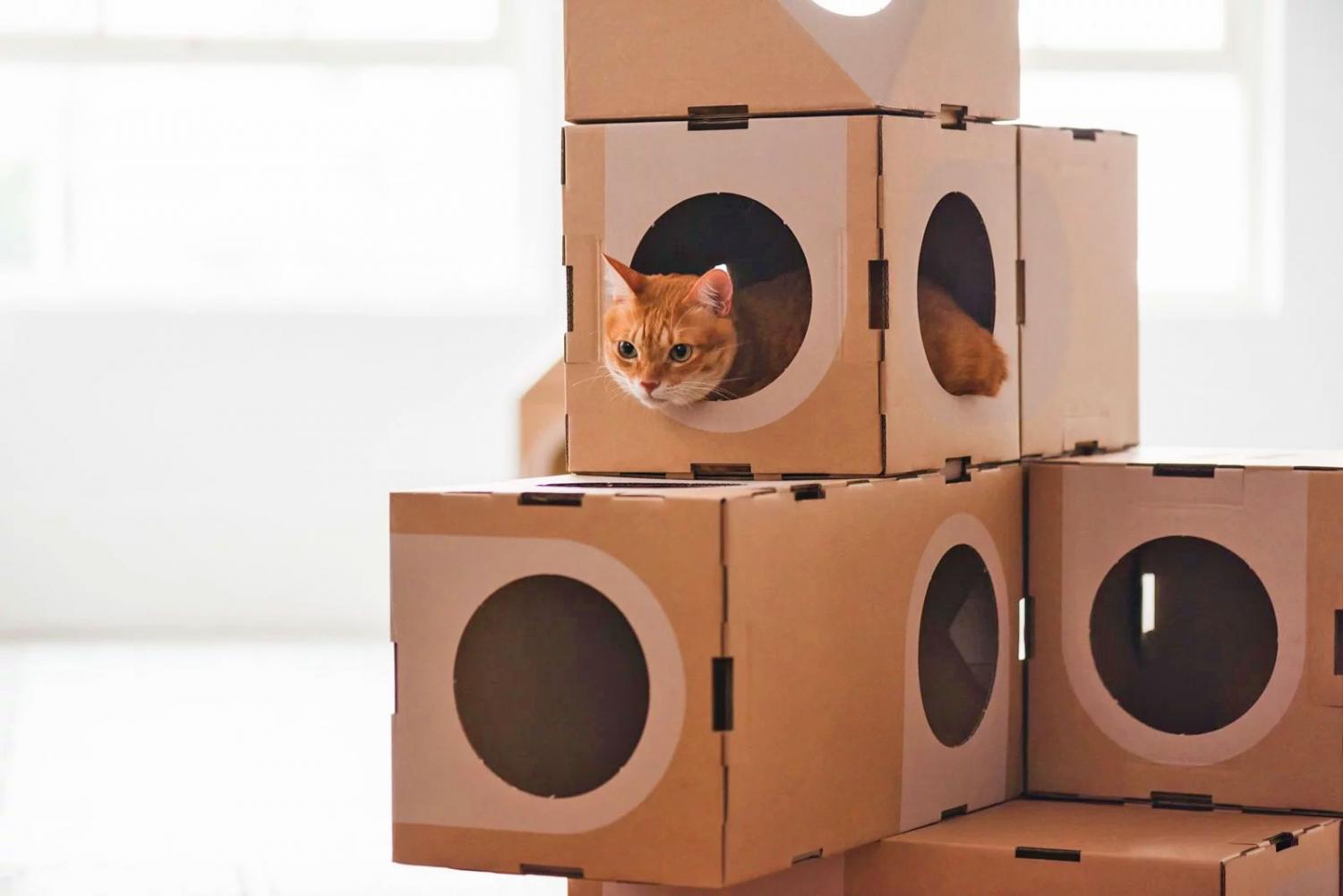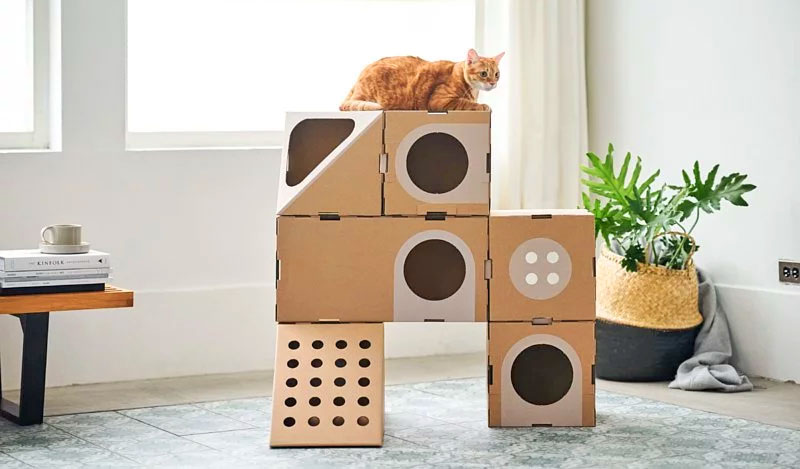 Subscribe To Our YouTube Channel