These Unique Flower Vases Made From Dried Flowers are Stunning
By Ryan on 02/15/2023 11:31 AM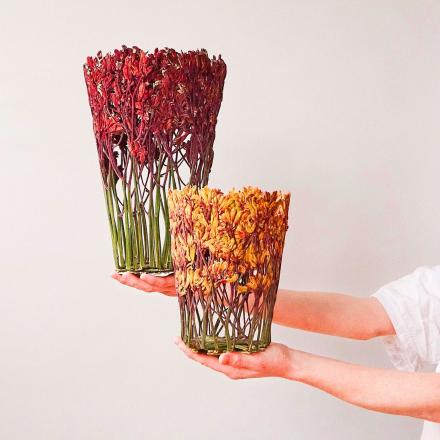 This next feature is for all the flower fans out there, and let's be honest — who doesn't love flowers? Keeping your home, office or other space stocked full with flowers is a great way to treat yourself to a little bit of mother nature's calming breath from indoors, and these innovative flower vases will literally double the size of your next bouquet.

Credits: Shannon Clegg | Website | Instagram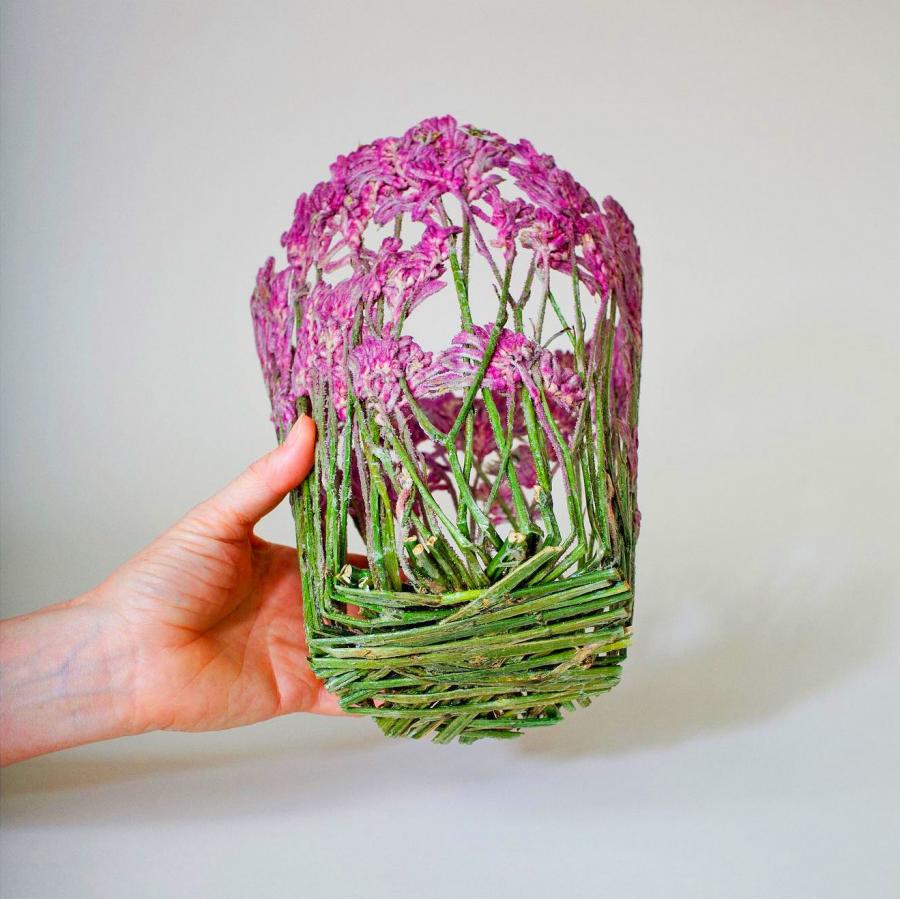 Credit: Shannon Clegg
Introducing these stunning dried-flower vases from designer Shannon Clegg, which are handcrafted into beautifully sculpted vases using actual flowers. These beautiful vases double as fine-art dried-flower sculptures and they're handmade in London out of lovely hydrangeas, ferns, roses and a broad range of other dried flowers and botanicals.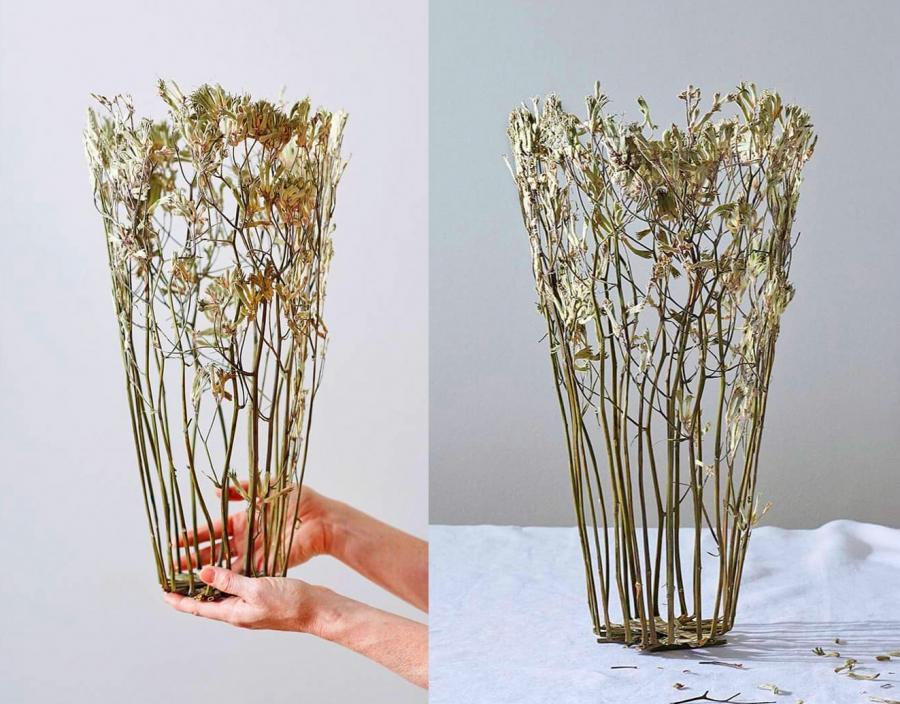 Credit: Shannon Clegg
Each handcrafted dried-flower vase looks a little different from the next, depending on the types of flowers used and the specifics of each individual commission. If you want a specific flower or plant, you're likely to be able to find it among Clegg's humongous list of past works. The tops of the vases made out of dried flowers include the amazing dried flowers, pressed into a perfect shape with a conical opening to debut your fresh bouquet. Credit: Shannon Clegg
These beautiful dried-flower vases are super unique, and they include openings at the base where the stems of the dried flowers won't fully cover up the stems of your bouquet. For most of her vase designs, the stems below the dried flowers themselves give an almost basket-like appearance, offering a balance of organic textures and firm durability to keep your bouquets upright. Credit: Shannon Clegg
Clegg's dried-flower vases are all individually commissioned items, so she takes time to talk with each buyer to help them actualize their visions. The four-step process begins with prospective buyers booking a consultation with her either via zoom or phone, in order to pick out flower types, sizes, colors, or any other customization options you want. Credit: Shannon Clegg
Next, buyers will make a deposit for the first 50 percent of payment, while the other half of payment will be due upon Clegg's completion of your commission. Upon receipt of the initial deposit, Clegg says she has a lead time of about six weeks, though this time can sometimes be shorter. Lastly, upon completion Clegg will contact buyers to arrange delivery or pickup plans, at which point you can prepare to receive your handmade dried-flower vase. Credit: Shannon Clegg
The pricing model for the handmade flower bouquets are based on their sizes, offering three different tiers of height and diameter. These prices don't include shipping costs or other charges for custom additions, but the bouquets start at $357.95 (£295). Credit: Shannon Clegg
The small bouquet costs $357.95 (£295) and offers dried-flower vases of about 7.87 inches (20 cm), with a 5.9-inch top (15 cm) and a 3.74-inch (9.5 cm). Credit: Shannon Clegg
Clegg's medium bouquet size costs $546.02 (£450) and offers a dried-flower vase of up to roughly 11.81 inches in height (30 cm), about 7.87 inches in diameter at the bottom (20 cm) and around 4.72 inches at the bottom (12cm). Credit: Shannon Clegg
Lastly, the large bouquet option for the dried-flower vases starts at $788.70 (£650) with a bouquet ranging from about 17.72 to 19.69 inches in height (45 to 50 cm), offering top and bottom diameters of about 10.24 inches and 7.87 inches, respectively (26cm and 20cm). Credit: Shannon Clegg
We've shown off a handful of amazing flower and bouquet products in the past, but these vases made out of dried flowers have to be up there with some of the coolest yet. Credit: Shannon Clegg
Some other great options for plant lovers include these acorn growing vases, these paper lampshade table lamps with a built-in plant terrarium, these cool silicone flower vases, or, for those that hate plants but love meat, this beautiful bouquet of flowers that's actually made of beef jerky. Whatever you end up with, the dried-flower vase may be worth your while, especially if you are someone who loves flower or you live/work/hang out with someone who does. Either way, it's not hard to appreciate these handmade vases made from dried flowers, and anyone with sensibilities toward nature is likely to agree. Credit: Shannon Clegg
Keep updated on her website or her Instagram page for more info and new projects! Credit: Shannon Clegg
H/T: YupThatExists