Thor's Hammer and Lightsaber Mounted Toilet Paper Holders Are The Perfect Addition To Any Geeks Bathroom
By Ryan on 04/22/2020 8:52 AM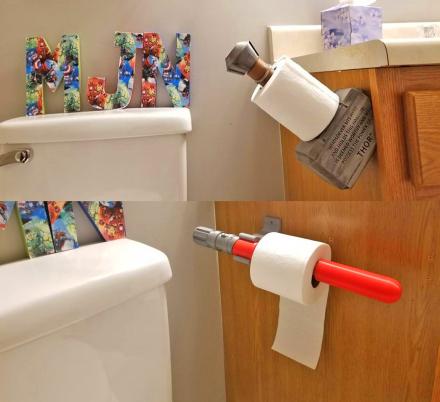 You may recall we posted a similar Thor's hammer toilet paper holder a while back, but while that one was awesome and all, it just sat on the back of your toilet. Meanwhile, this new Thor's hammer toilet paper holder is able to be mounted to your wall or cabinet, so you'll have easy access to your TP without the need to awkwardly turnaround while you're sitting on the can. The wall-mounted Thor hammer TP holder is the perfect gift idea for any geek looking to spice up their Marvel themed bathroom decor!

Versions: Thor Hammer | Lightsaber
Made and sold by Etsy store Inceptualize3D, the wall-mounted Thor's hammer toilet paper holder will be the attraction of your bathroom that will bring people from afar to do their business in you home. That may not be what you actually wanted, but that's what you're getting with a unique and creative toilet paper holder like this!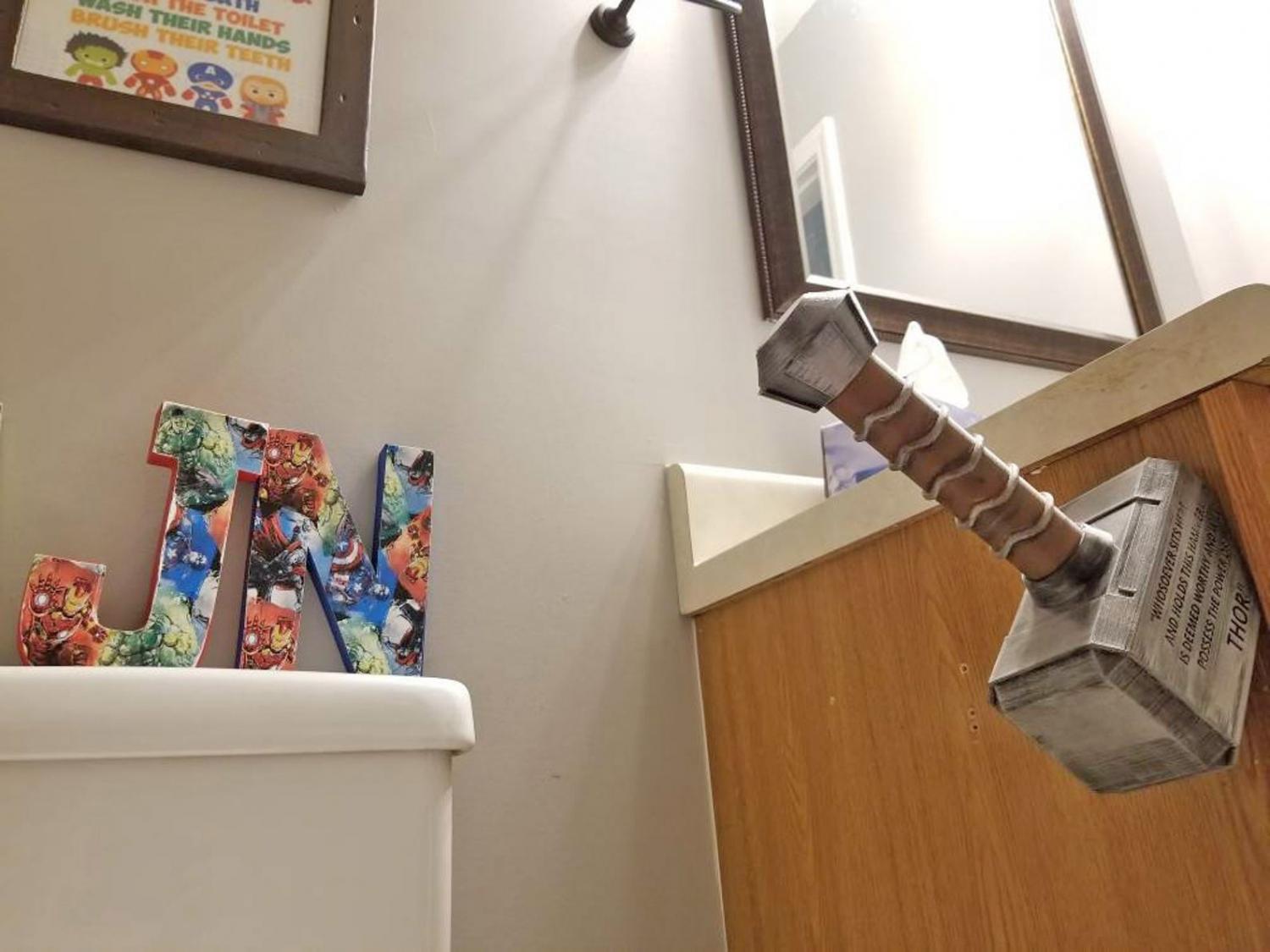 "Whosoever sits here and holds this hammer is deemed worthy and will possess the power of THOR"
The Thor's hammer toilet paper holder comes in two versions, unpainted or painted. The painted version will look like the images shown here, while the unpainted version is cheaper and allows you to color it yourself if that's what you're in to. Depending on which way you need to mount the hammer, you can get it either right or left mounted so that they inscribed words always point outward so everyone can see and read it before they take the throne.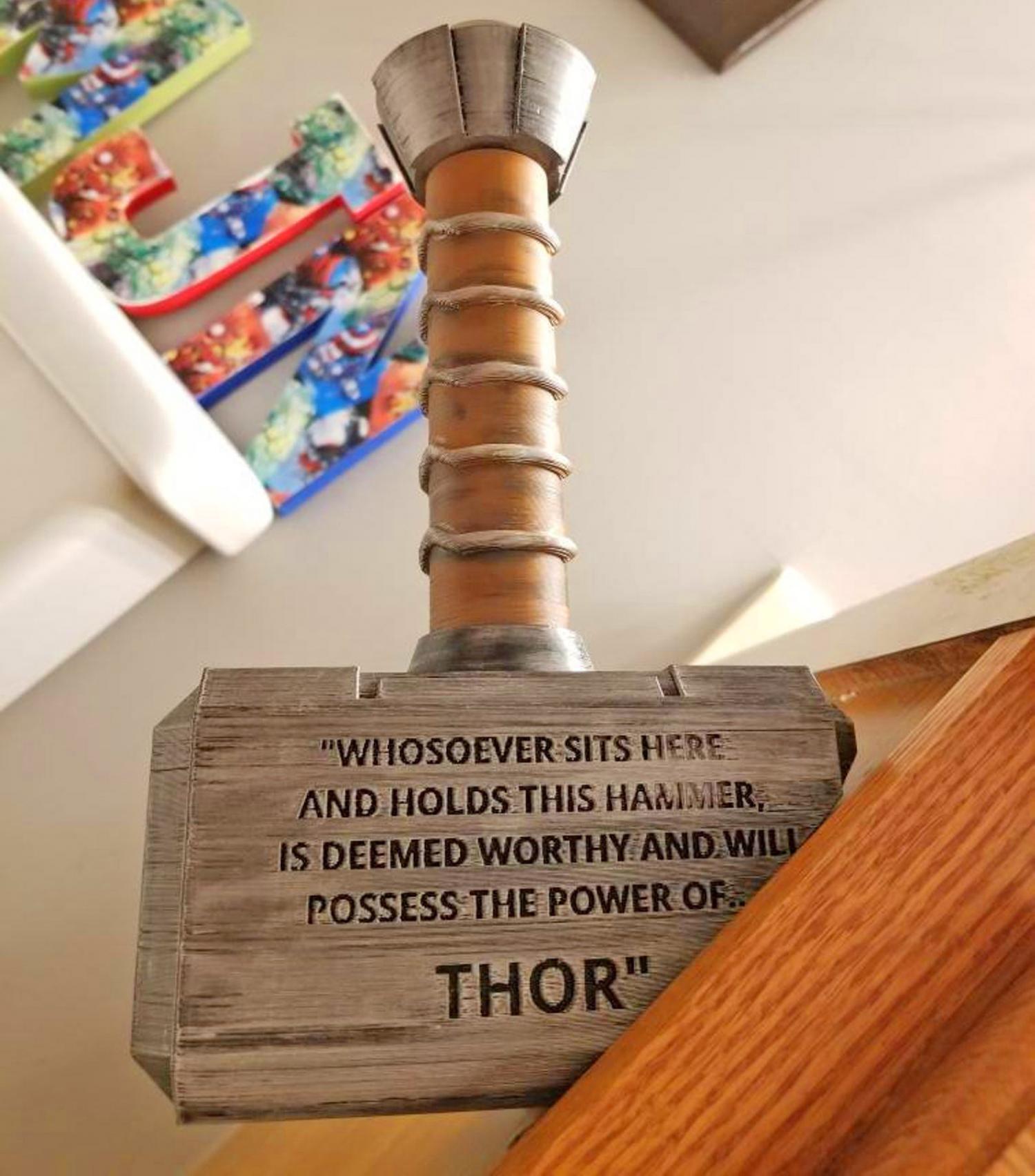 The Thor's hammer Mjolnir toilet paper holder is able to be mounted onto a wall, cabinet, or really anything you need it to mount onto in your bathroom, it's 3D printed using PLA plastic, and is able to fit any standard roll of toilet paper.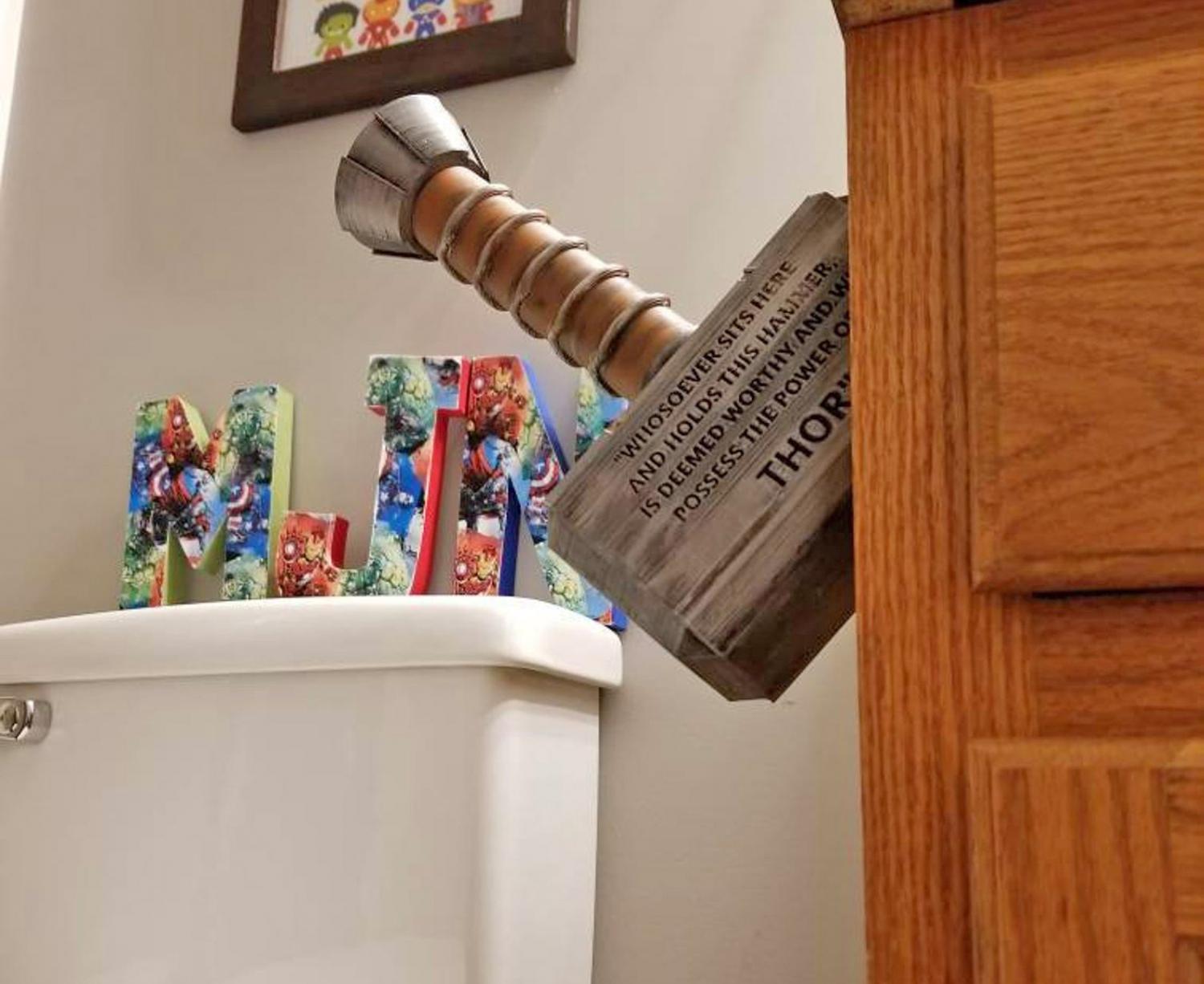 If you like the Thor hammer wall-mounted toilet paper holder, then you'll most likely also love the Star Wars lightsaber toilet paper holder as well. It mounts to your cabinet or wall and holds a roll of TP right on the lightsaber, and is possibly the greatest piece of functioning decor that any Star Wars geek could add to their bathroom!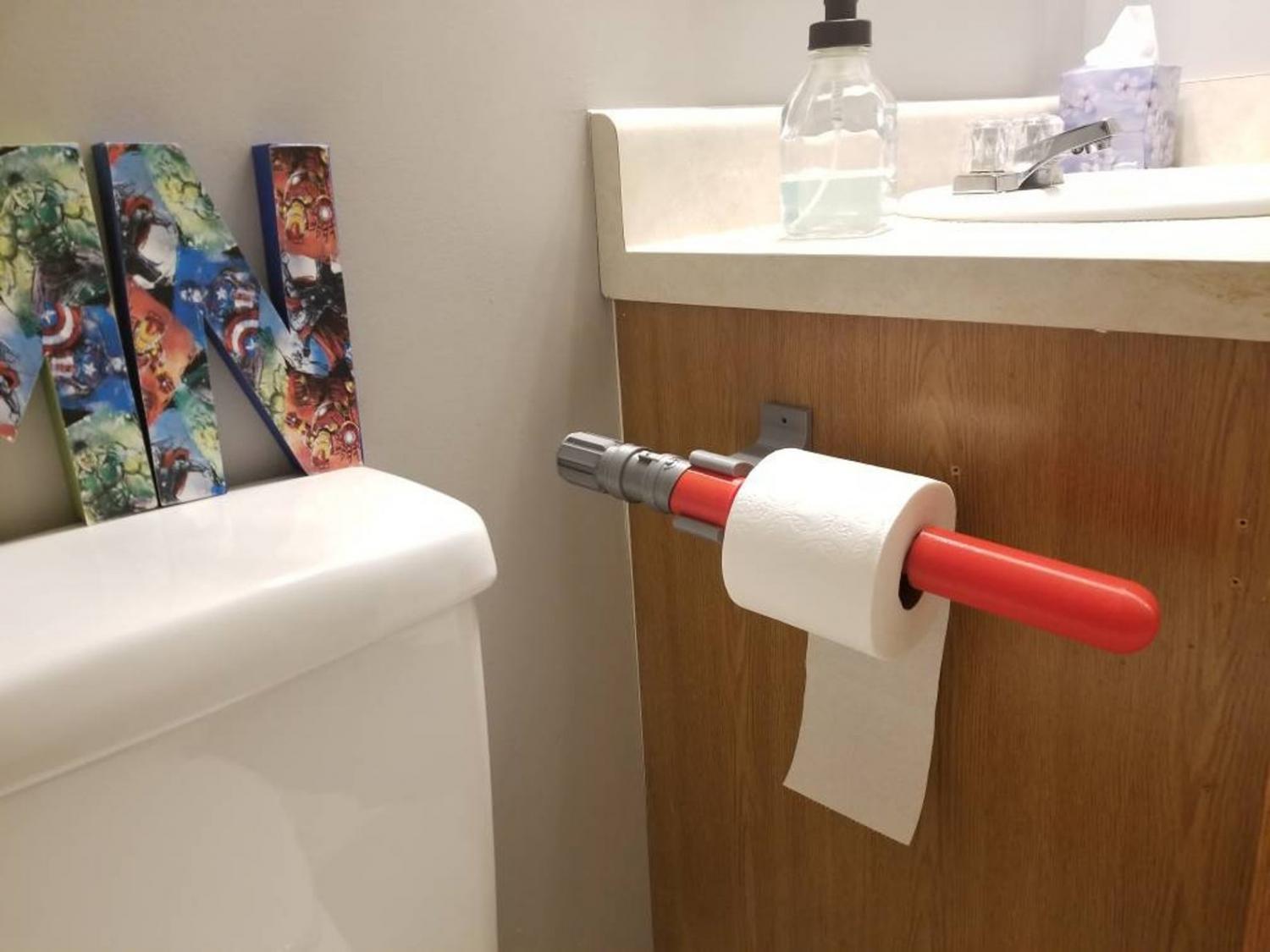 The lightsaber toilet paper holder comes in either blue (Luke Skywalker) or red (Darth Vader) colors to choose from, and like the Thor Hammer TP holder, is 3D printed using environmentally healthy biodegradable PLA plastic.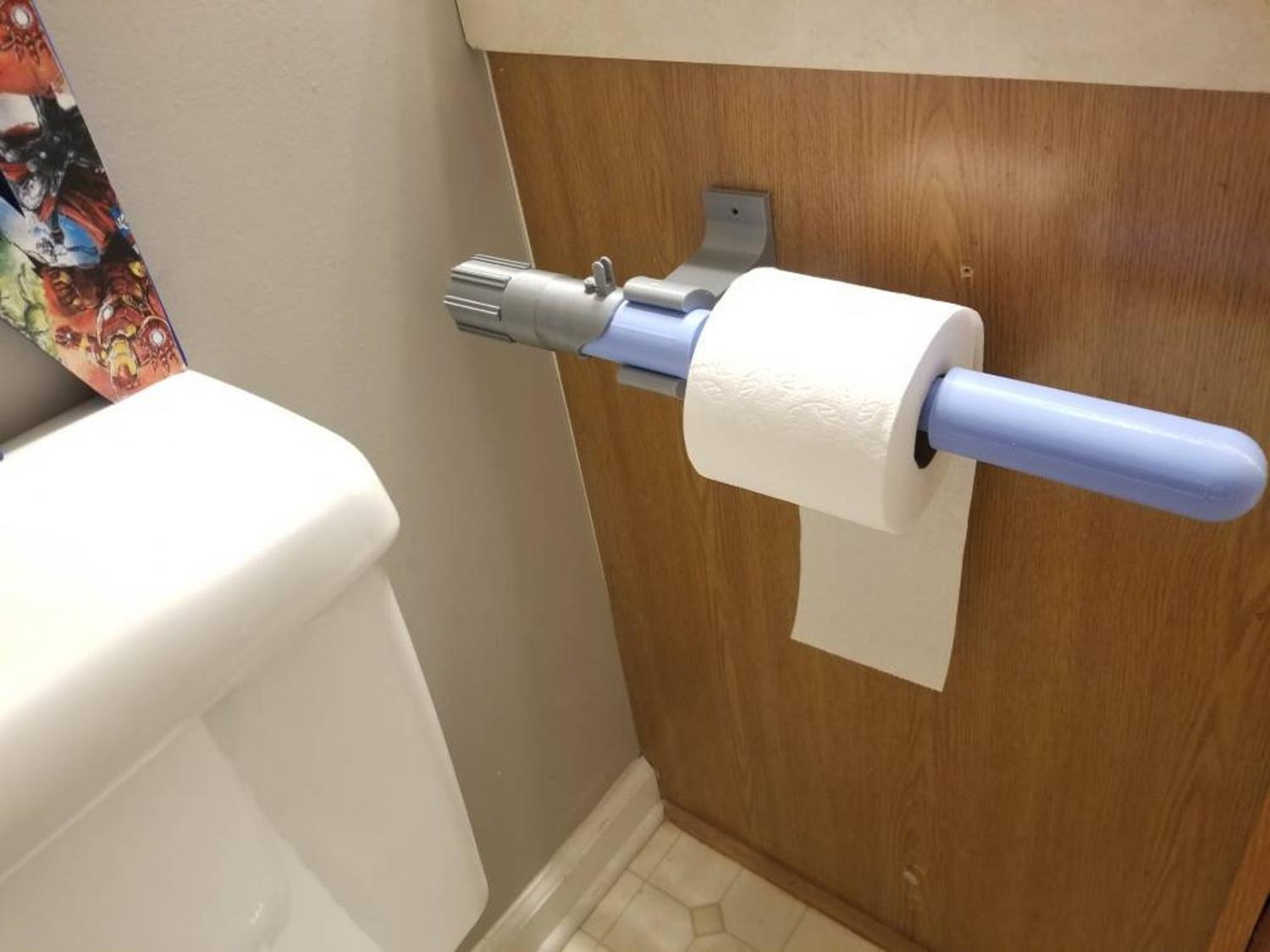 "Whether you choose good or evil, know that your trusted weapon of choice has your back(side). Even if the Empire Strikes Back you'll be ready with a quick pull and tear!"