These Crochet Toddler Sandals Might Be The Most Adorable Things Ever
By Ryan on 05/03/2021 9:55 AM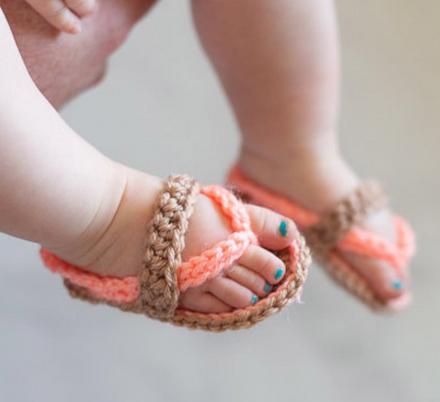 Babies don't walk much, to be sure, but that doesn't mean you can't keep them stylish and cozy through the use of crocheted baby shoes! Crochet your own baby shoes with these baby flip flop crochet patterns, offered from Utah-based Etsy shop Whistle and Ivy! For just a few dollars, you can purchase a PDF including detailed instructions on how to make your crochet baby flip flops from scratch.
The shop also offers a number of baby shoe crochet patterns, including a baby slip-on shoe crochet pattern, baby boat shoes crochet pattern, and a cute barefoot sandals crochet design, among several other awesome crochet shoes, clothing, and decoration designs. They even offer an adult version of these crochet flip flops!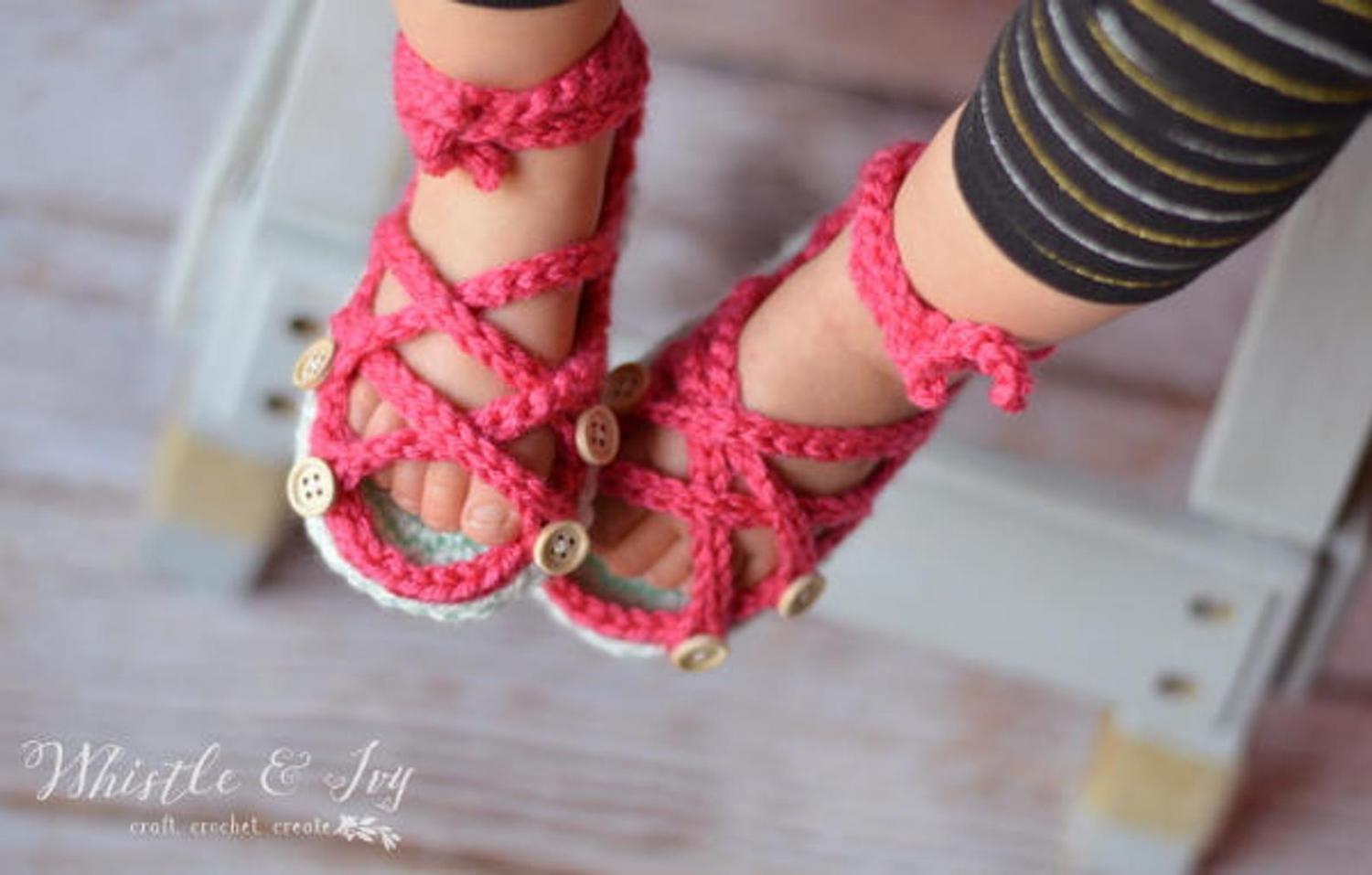 Credit: Whistle and Ivy
In addition, the shop will let you bundle up to 5 different summer baby shoe crochet patterns to save 50% on the overall cost! Compared to purchasing actual shoes for your baby, you can save tons of money and cute, comfy crochet shoes for your child. They also offer annual and monthly subscriptions, which give you access to ongoing crochet designs as the shop shares them.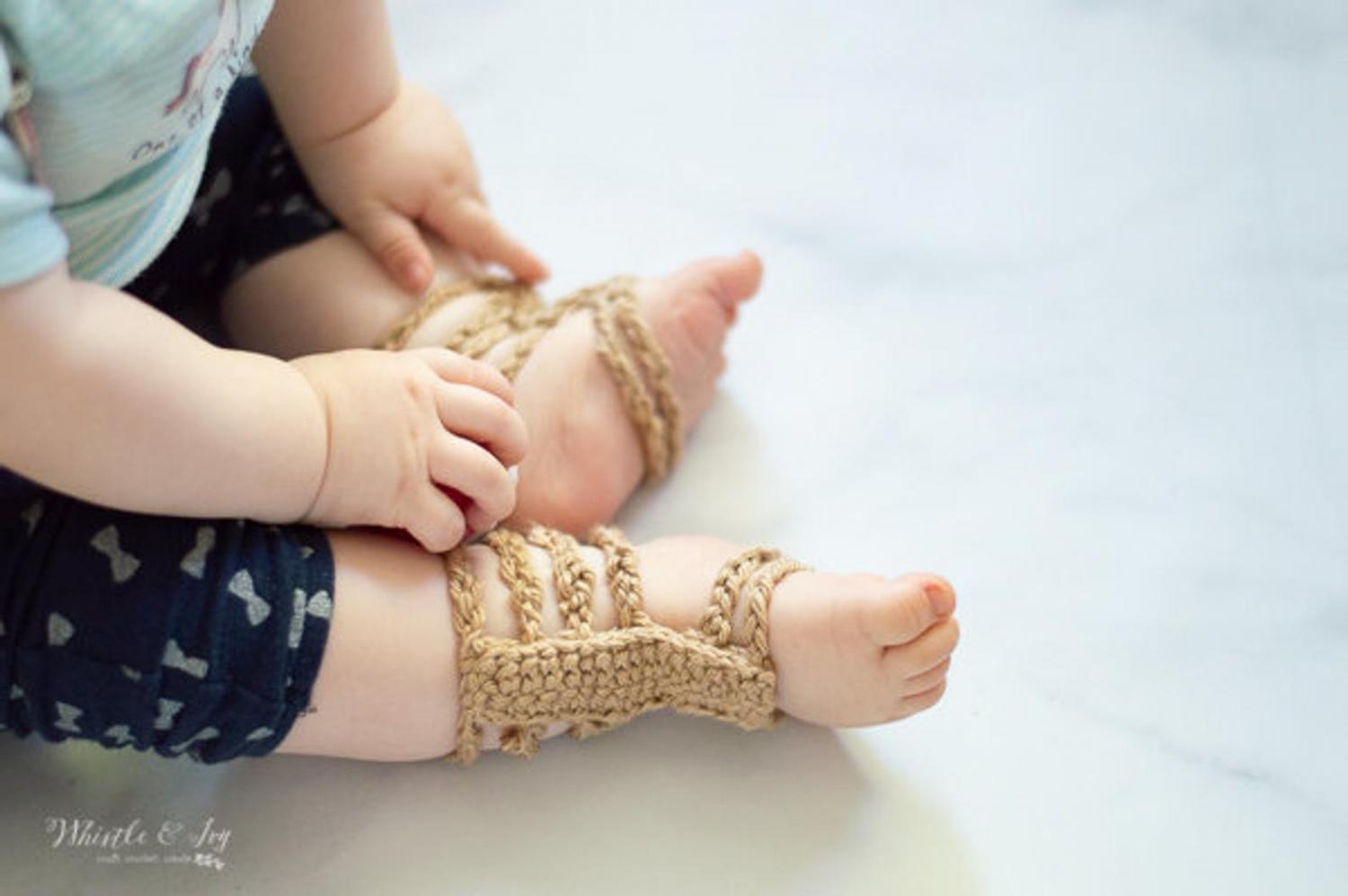 Credit: Whistle and Ivy
A download of these crochet baby shoes gives the buyer PDF access to 9 different sizes, with 5 baby and 4 toddler sizes from newborn up to toddler sizes 8 and 9. All you need to make these crocheted flip flops is a 4mm hook that lets you use the right guage and medium-weight yarn in two different colors.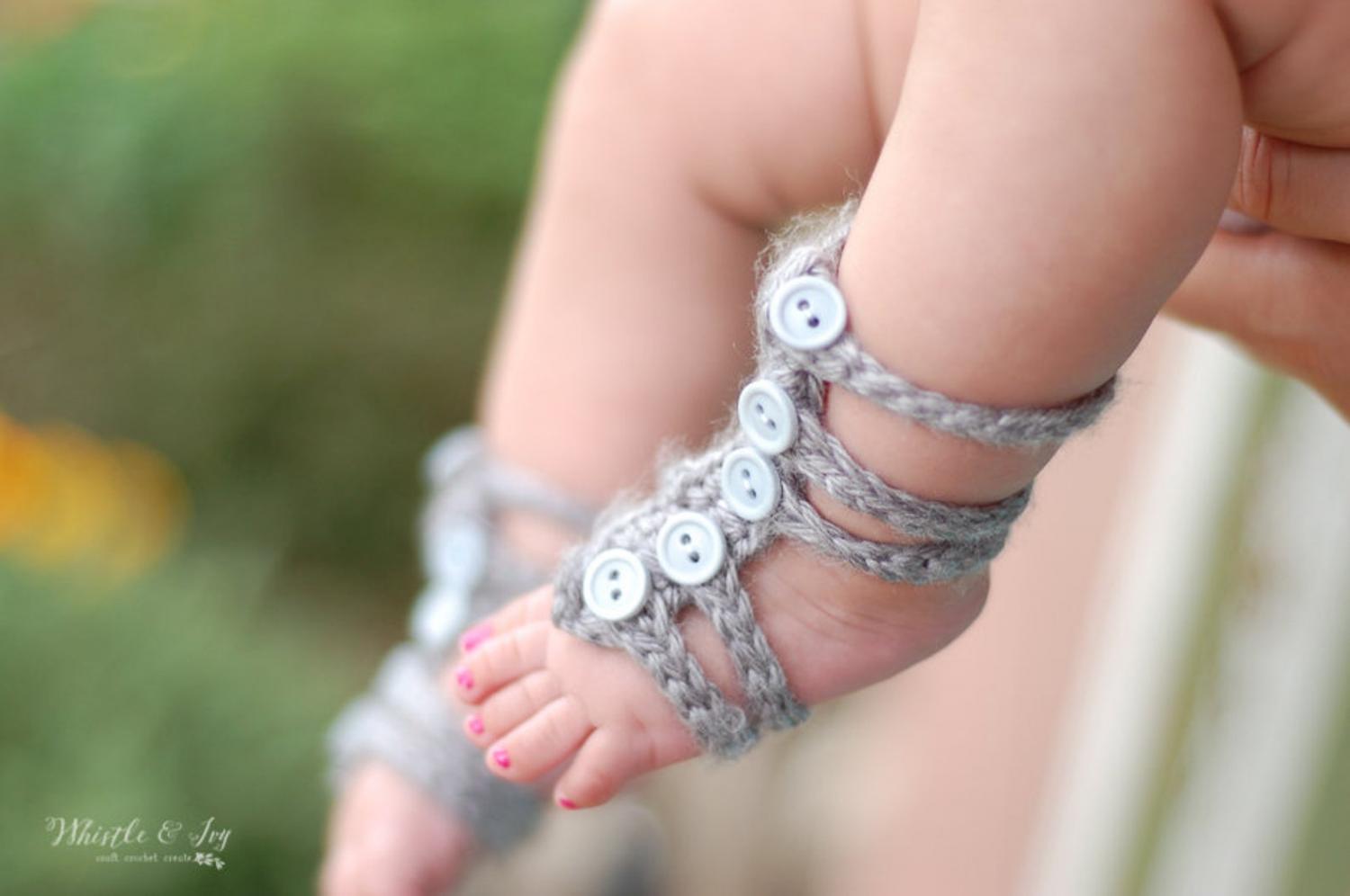 Credit: Whistle and Ivy
Because the crochet toddler sandals come as a PDF that can't be unseen, the shop doesn't allow any refunds on purchases of crochet patterns.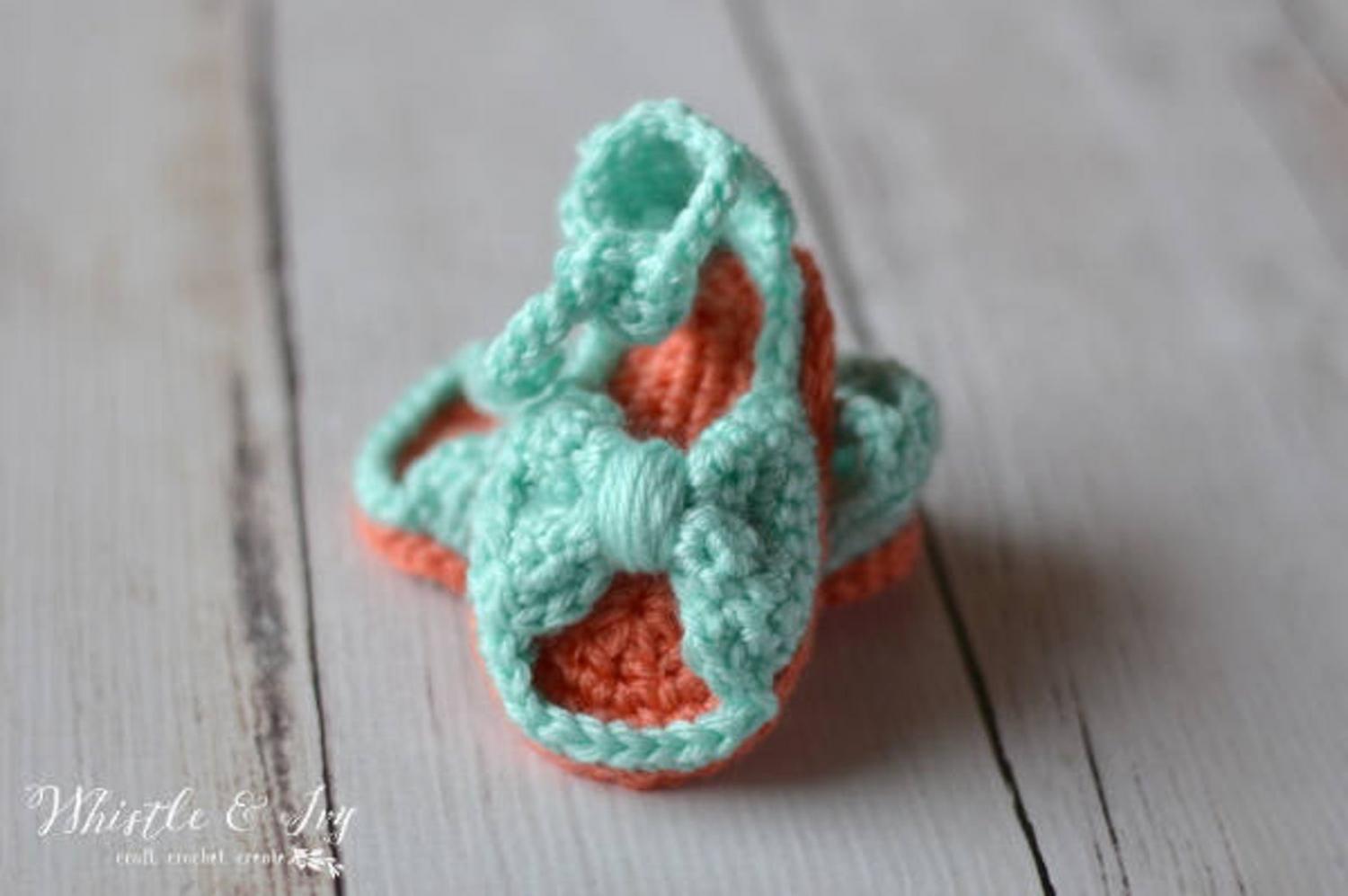 Credit: Whistle and Ivy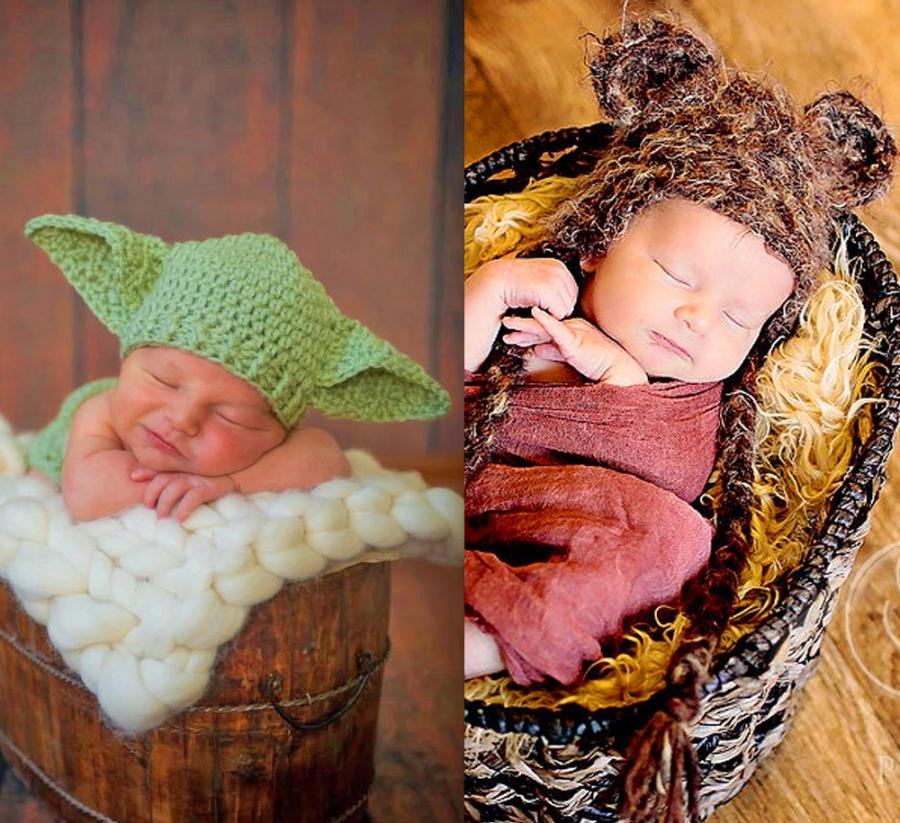 One buyer said the baby flip flops crochet pattern required a slightly bigger hook than was prescribed by the shop, but that the pattern instructions are worth the cost and are user-friendly. In a five-star review of the PDF crochet pattern, the buyer wrote, "These turned out super cute! I did have to use a bigger hook than instructed to get the measurements on point, but the pattern is easy to follow and worth every penny."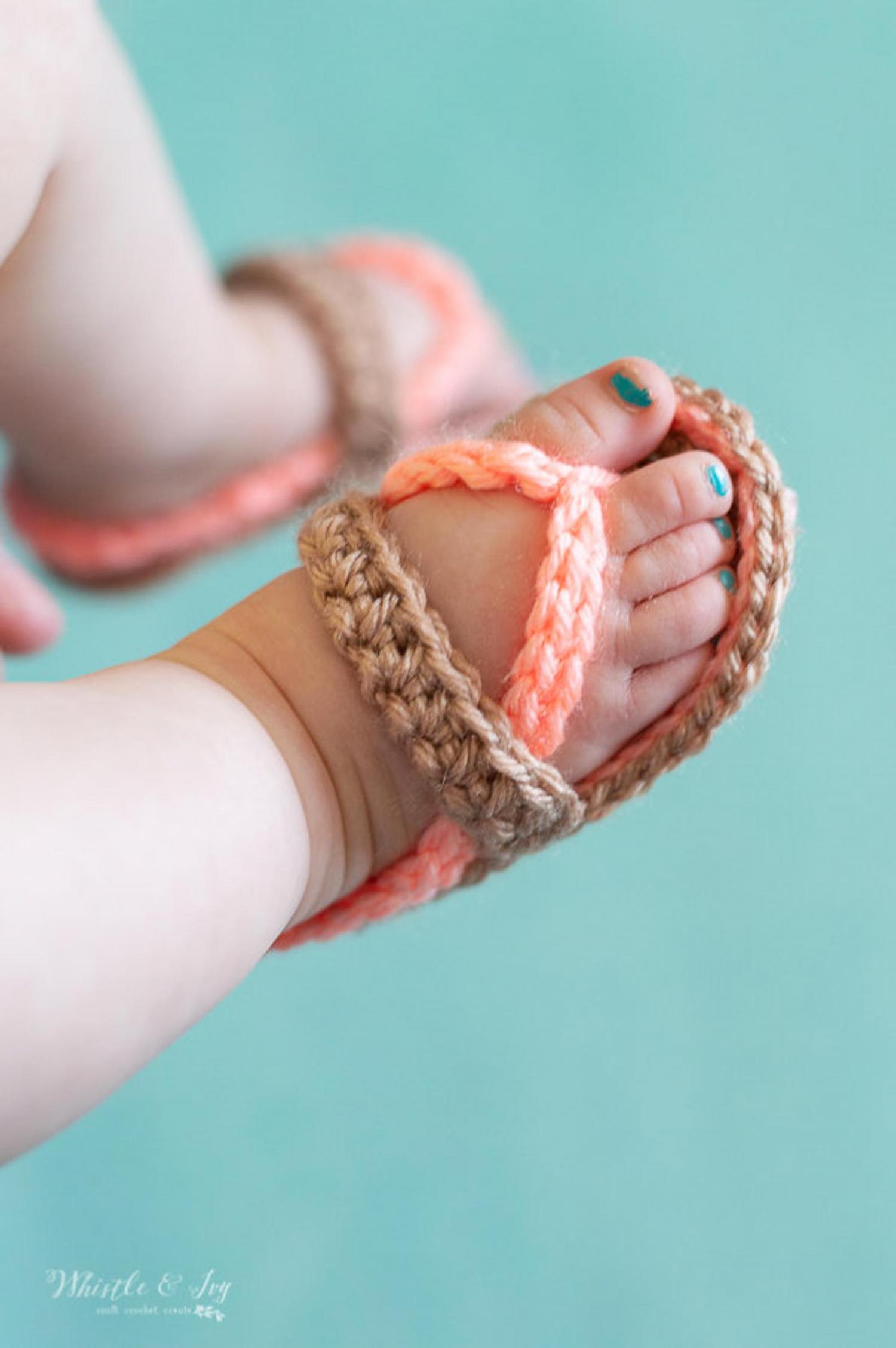 Credit: Whistle and Ivy
No matter which crochet baby shoe pattern you decide on, your baby is sure to look super stylin' wherever you go, and by purchasing and making your baby's shoes yourself, you'll both save some money and feel great about doing it yourself.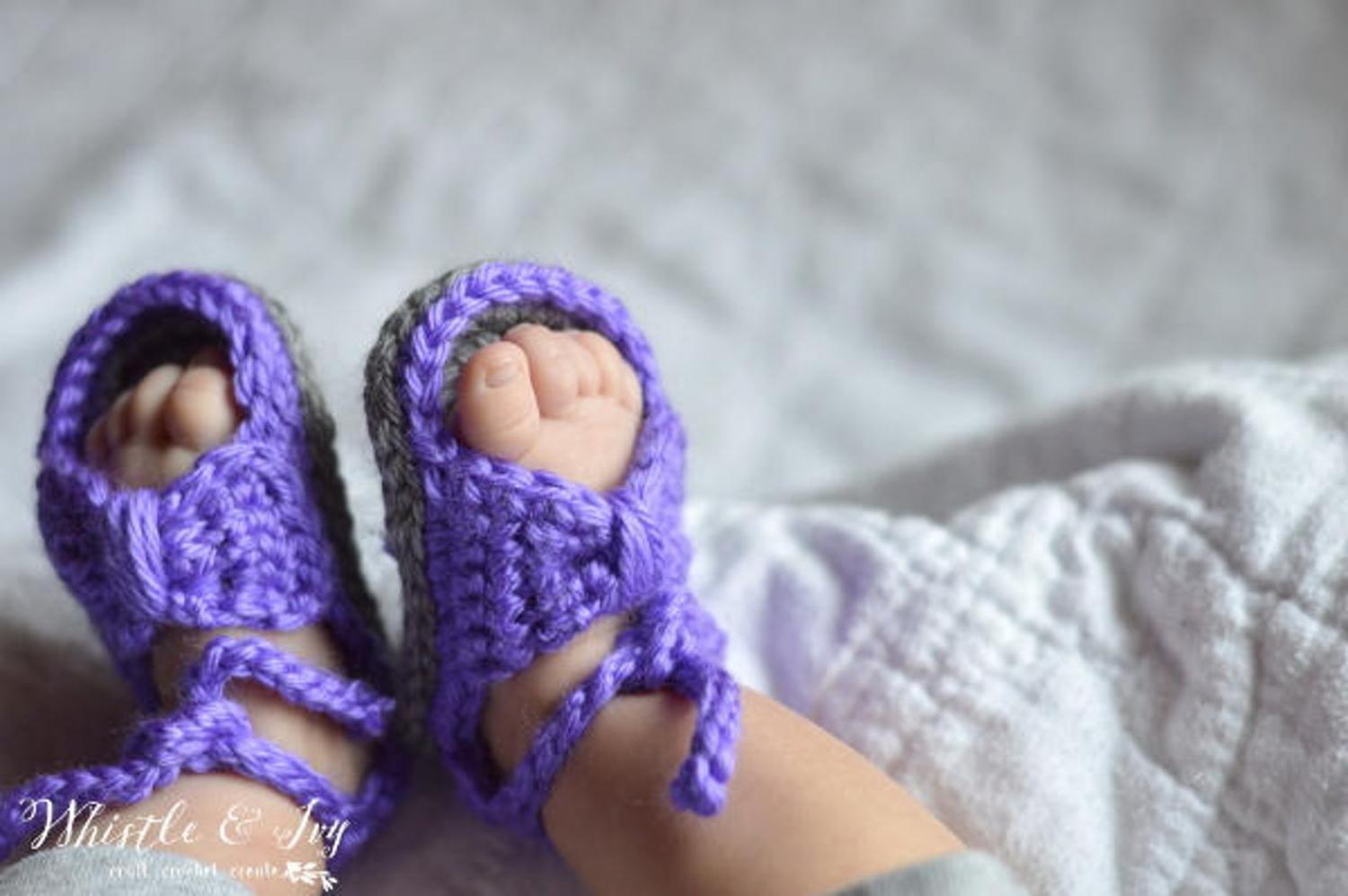 Credit: Whistle and Ivy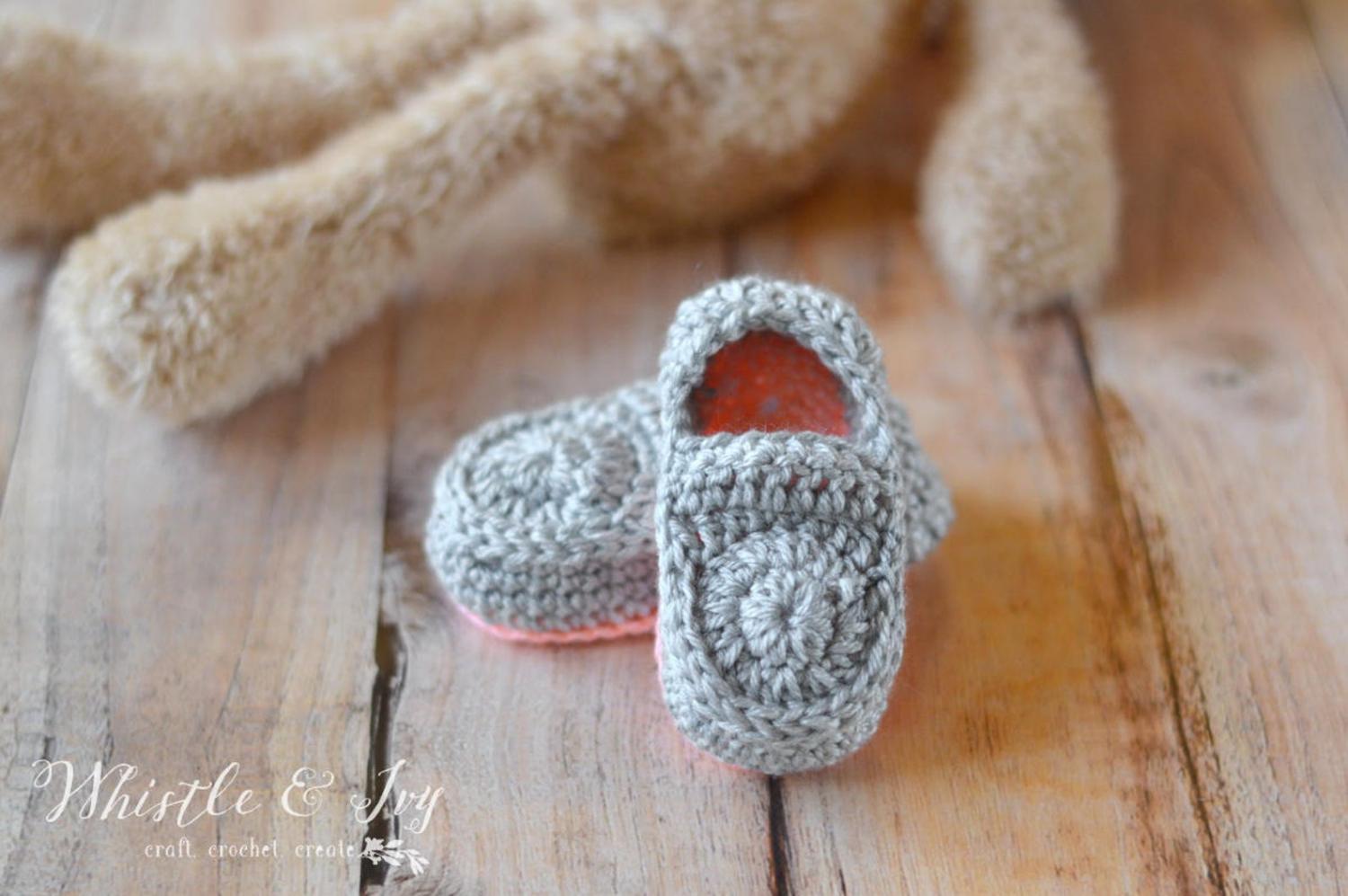 Credit: Whistle and Ivy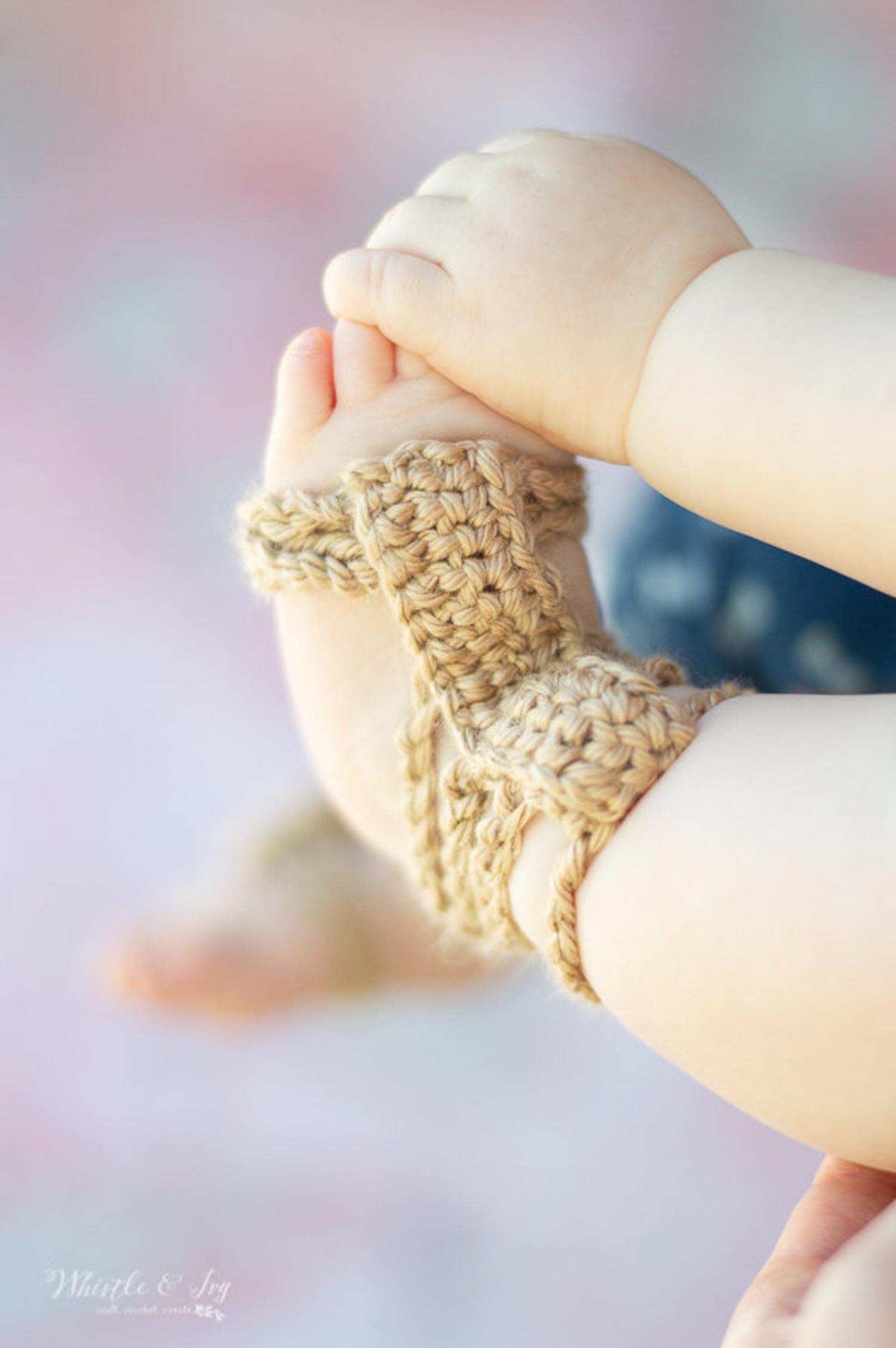 Credit: Whistle and Ivy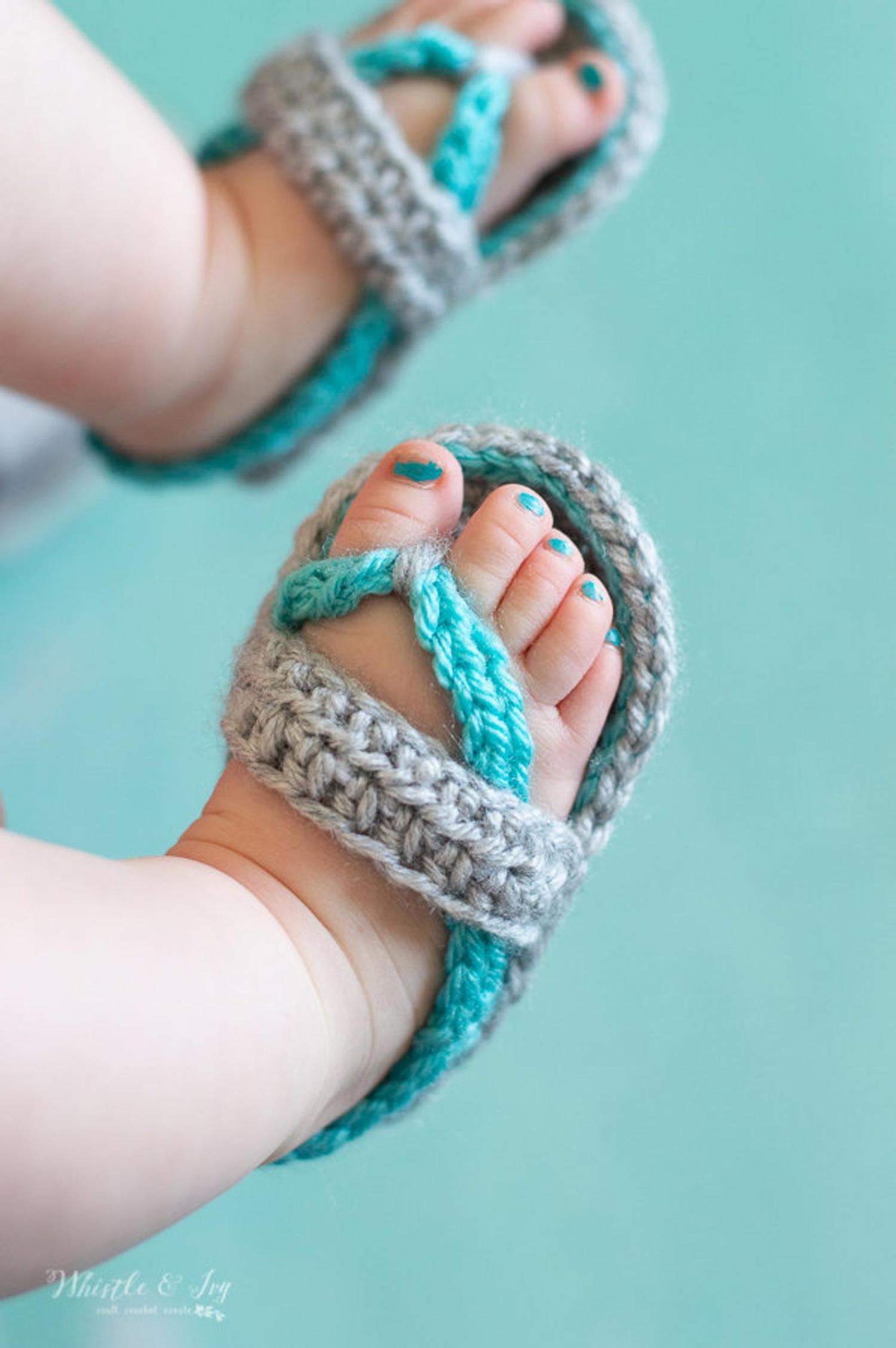 Credit: Whistle and Ivy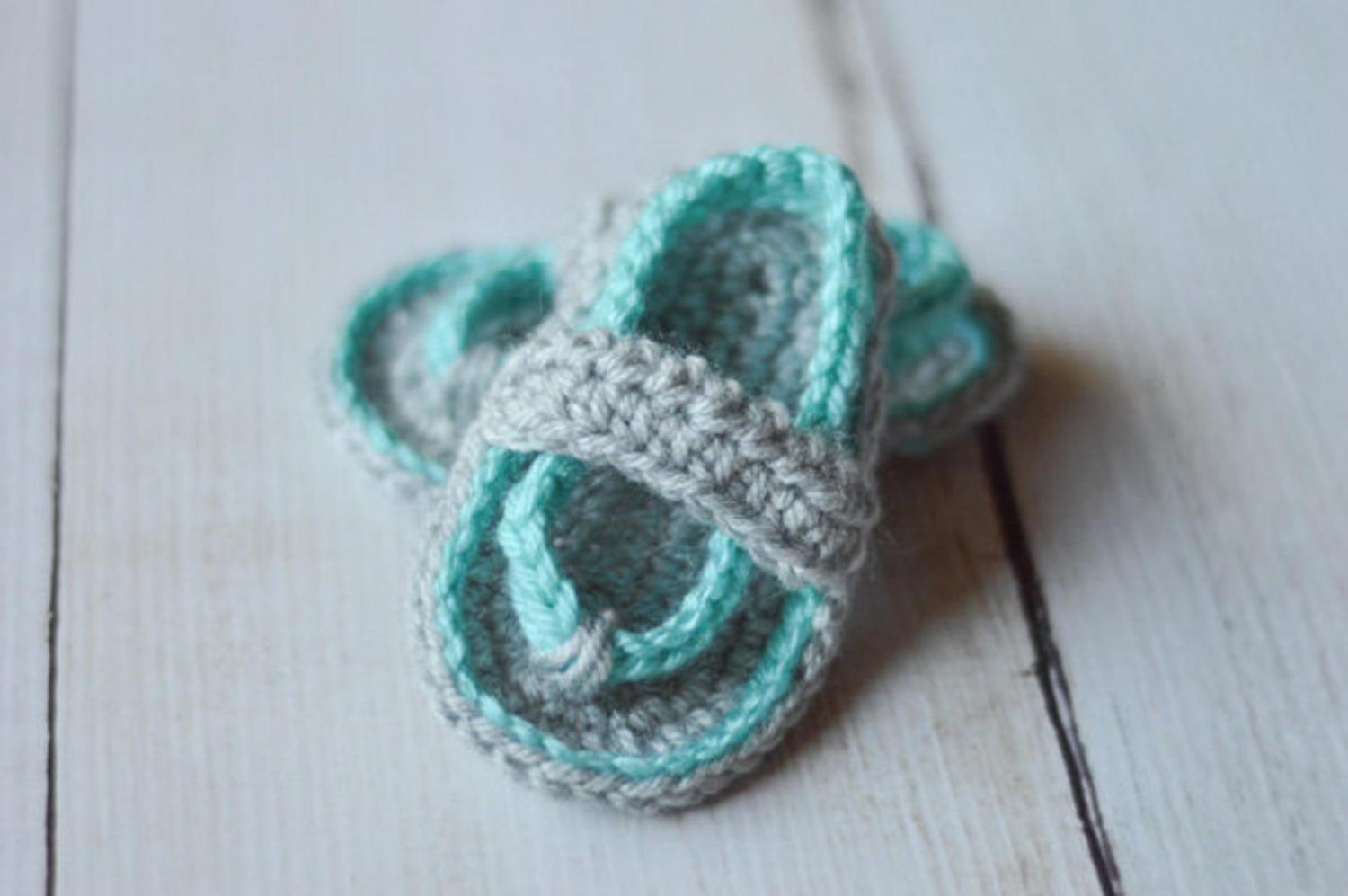 Credit: Whistle and Ivy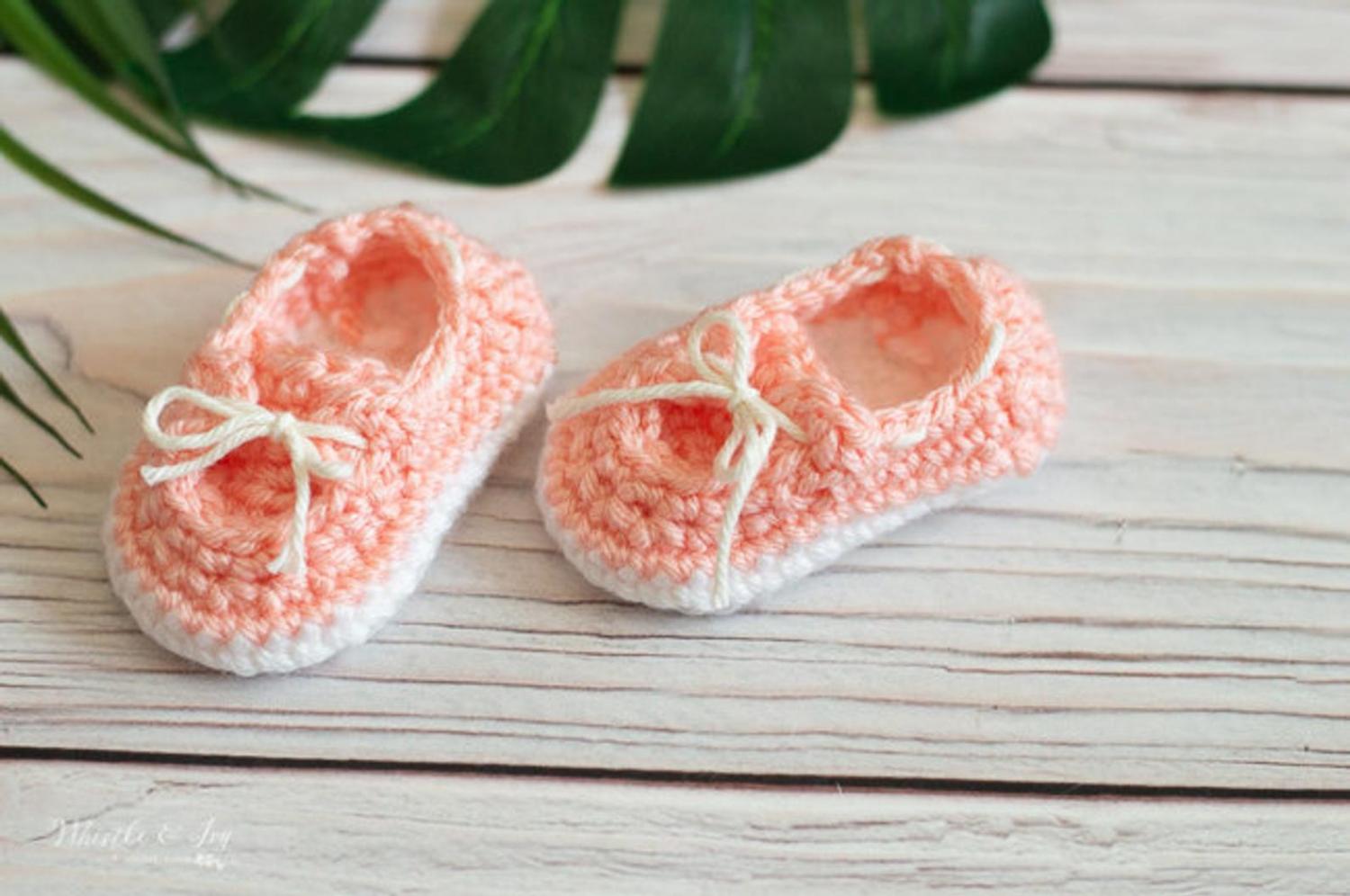 Credit: Whistle and Ivy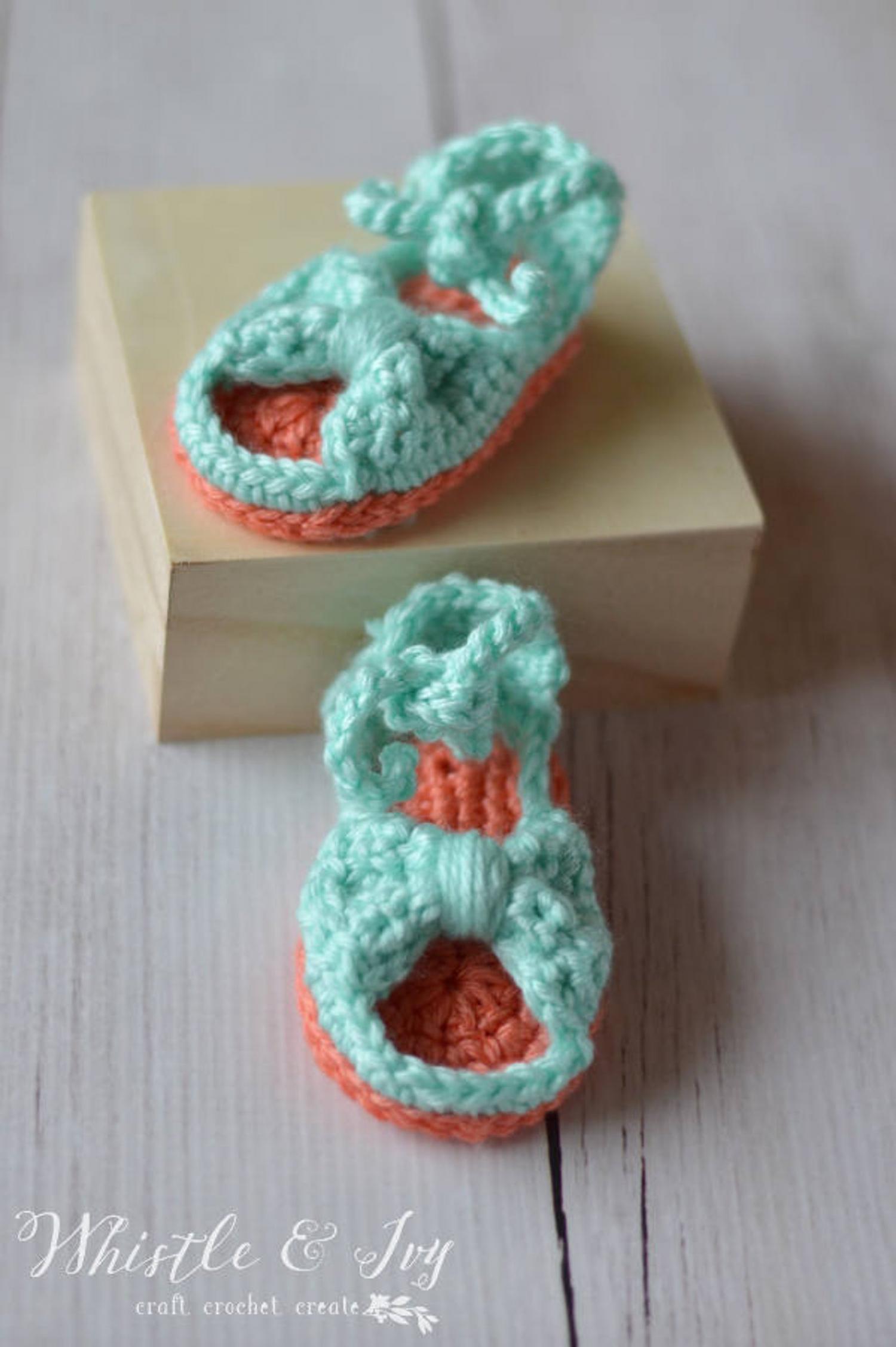 Credit: Whistle and Ivy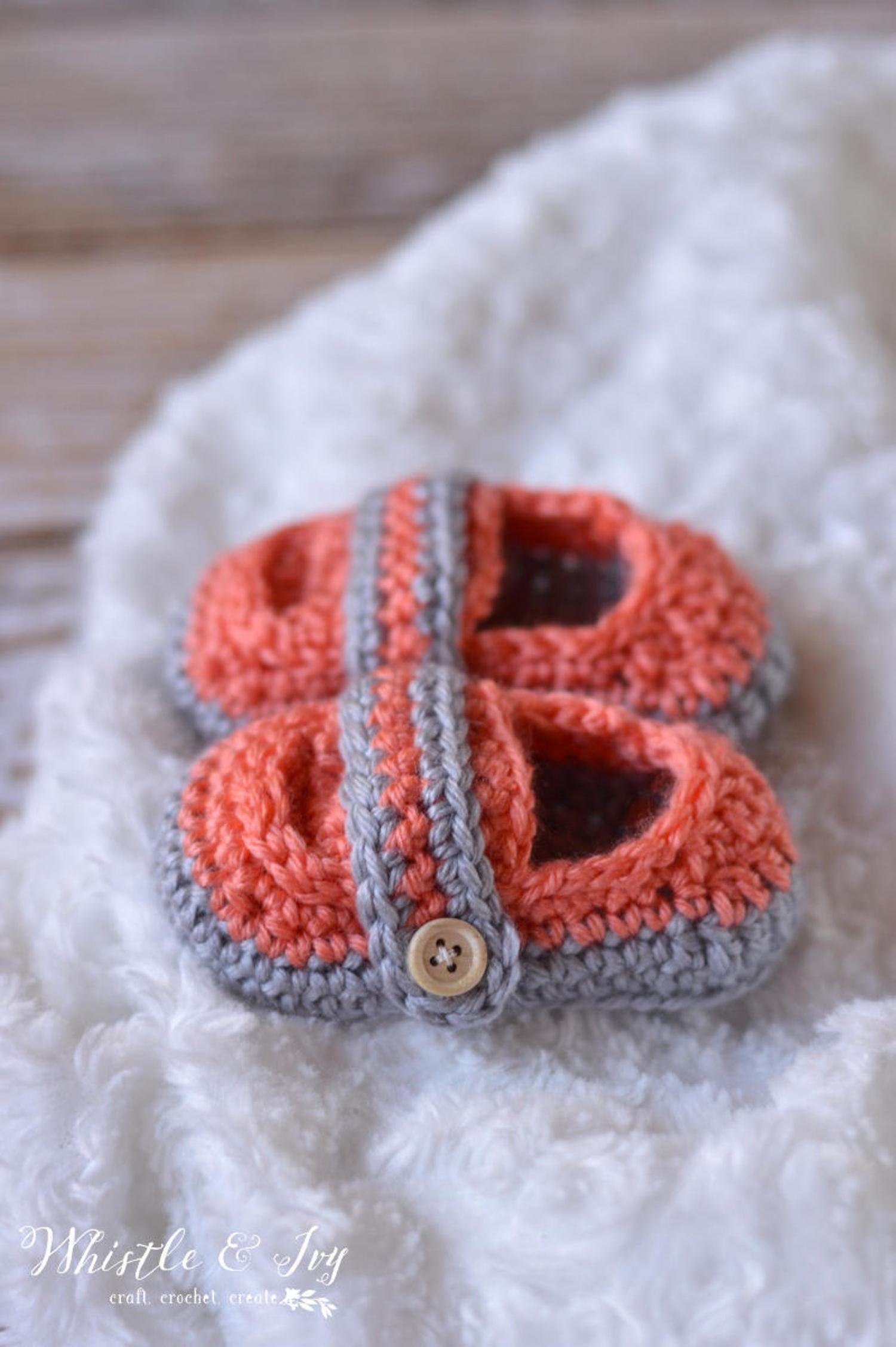 Credit: Whistle and Ivy