You Can Now Get Adorable Knit Hats To Turn Your Newborn Into Baby Yoda Or an Ewok
By Ryan on 12/19/2019 12:30 PM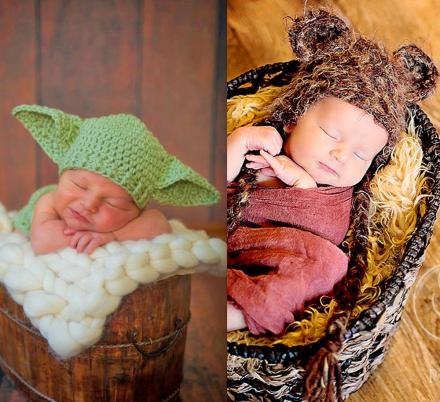 Having just taken some newborn pictures this morning with my wife, I can say with confidence that a wide array of outfits and little costumes are a necessity for pretty much any new Momma. You can snap some pretty marvelously cute photos assuming they cooperate properly. This company creates adorable Star Wars themed knit caps that'll turn your little newborn into Baby Yoda or even an Ewok.
The Baby Yoda knit hats come in a couple different styles to choose from, including just a standard winter knit hat with perfect little Yoda ears protruding from the sides, along with another style that has ear-flaps and long braids that flow down from the hat.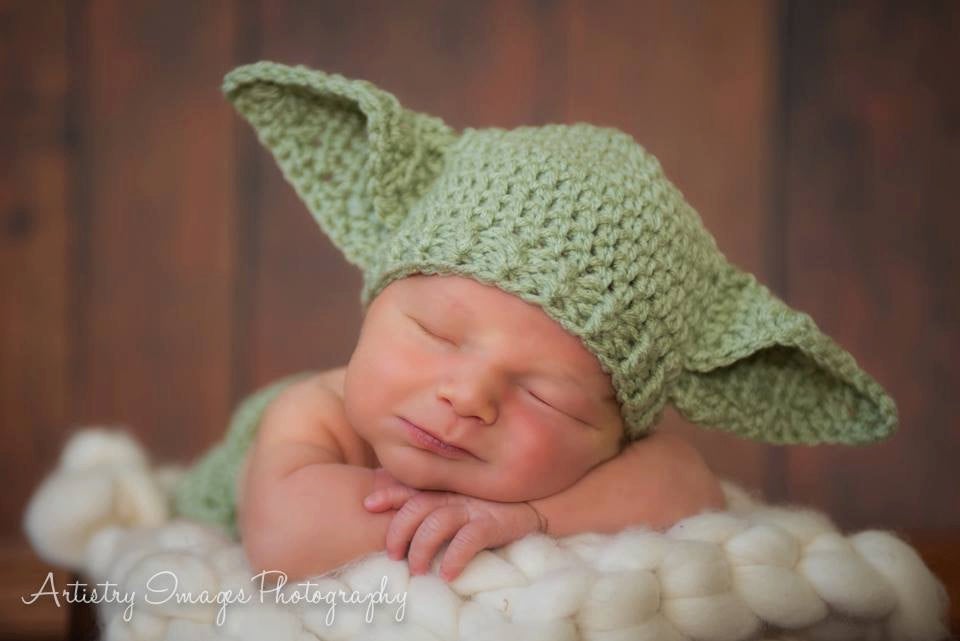 Made by the Etsy shop NitaMaesGarden, the Yoda newborn knit hat also comes with an optional and matching diaper cover that's made from the same knit material and color as the Yoda hat. You'll just have to make a custom request for the diaper cover when purchasing the hat. It'll also come at an additional charge from the Etsy store.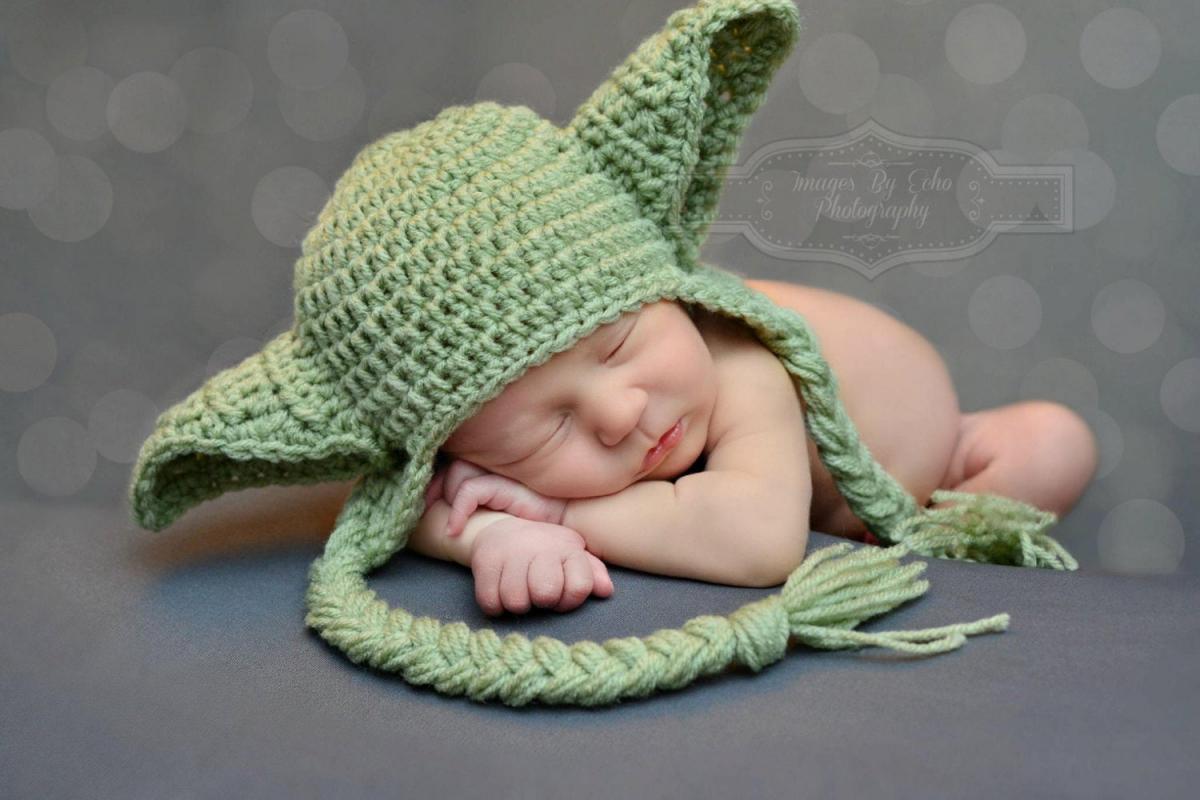 The same store also offers an adorable Ewok newborn hat, and it's made from fuzzy yarn, and novelty yarn, and it's super soft and high quality. The newborn Ewok hat also features ear flaps along with long braids that come down from the sides of the hat. The Ewok hat is super soft and it feels almost like that fuzzy little downy soft creature with a bit of a silky feel to it.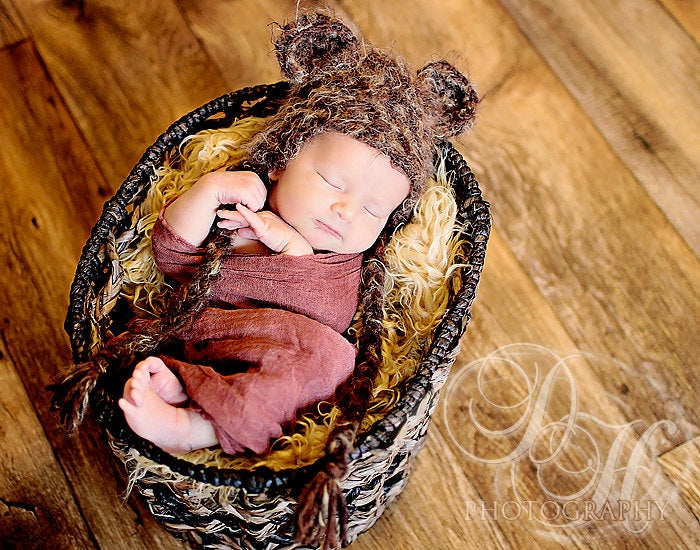 Both the Baby Yoda and Ewok hats are meant to be worn by newborns from 0-3 months old. They make the perfect apparel to wear during newborn photo shoots, especially for families that are huge Star Wars fans. Since each item the store makes is completely hand-made, you can expect around a 2 week wait time before your order is shipped.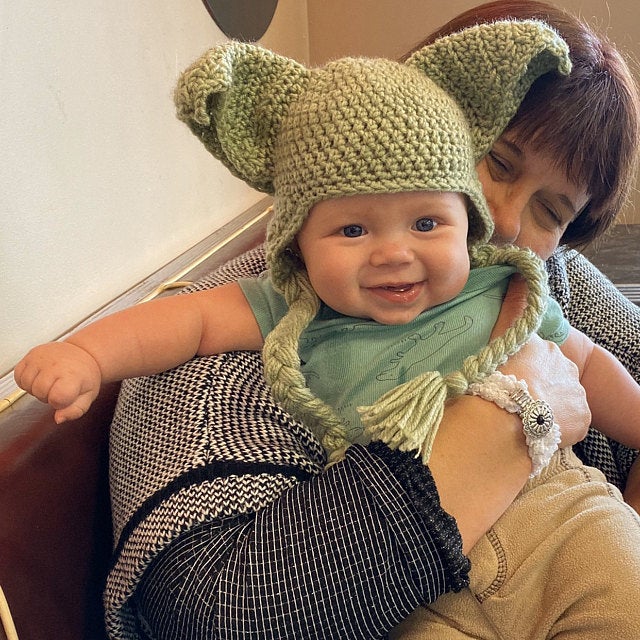 Full credit to the following photographers for the images provided:
Artistry Images Photography
D'Lacey Hodges Photography
Echo Photography
Trisha's Photography