This Collapsible Reusable Pizza Container Is The Perfect Way To Store Leftover Pizza
By Ryan on 10/12/2022 10:24 AM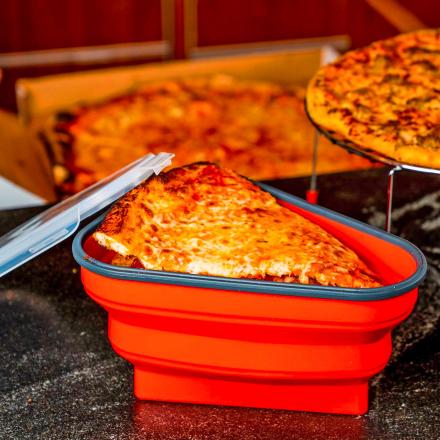 Leftovers, when you really think about it, are your worst enemy. They're a bother to keep in the fridge and a distraction when you're trying to think. Finding a good place to keep your leftover pizza takes a lot of effort. If you say tin foil is good, are you sure it is sustainable and can be used more than once? As a change of pace, you may use this clever pizza container we found from Amazon!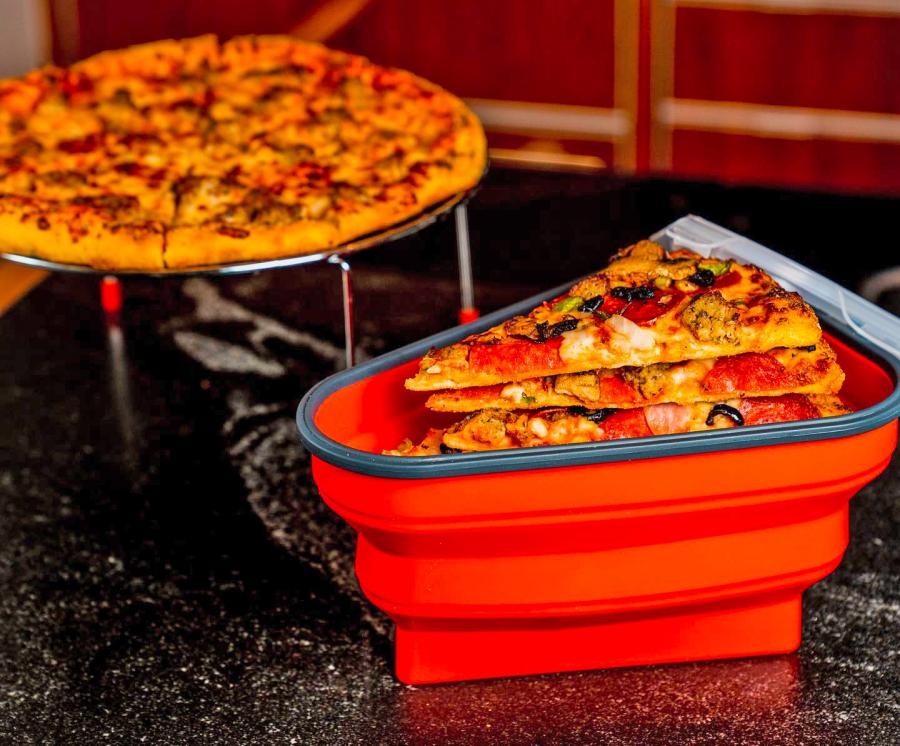 For sure, there are many ways to store your leftover pizza. You can simply put the pizza back in its box, but you might have issues fitting it in your fridge, especially when it is full.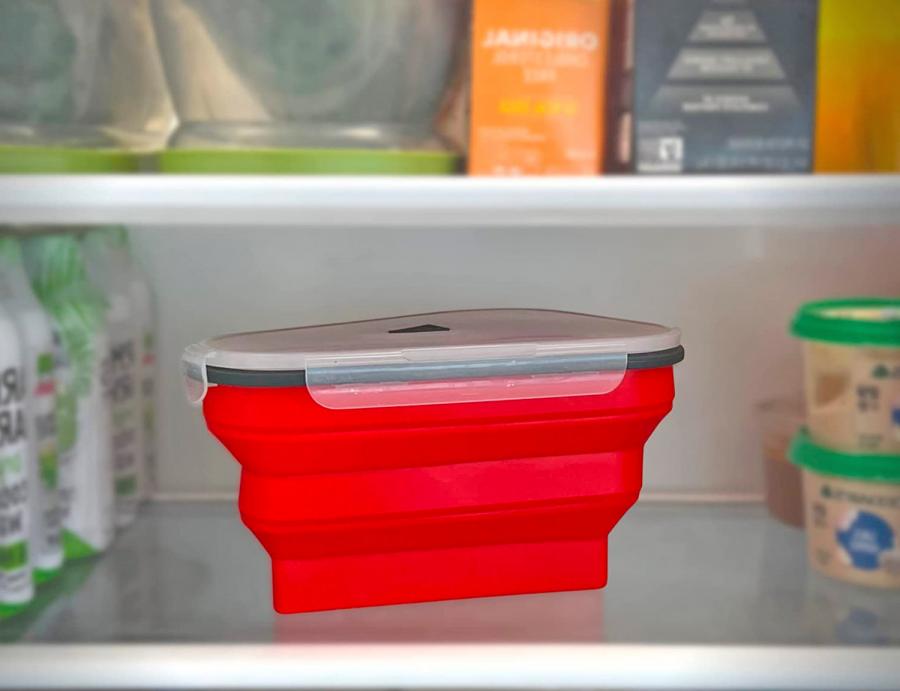 Tin foils are a feasible solution for leftover pizza, but you will need to be careful to place the pizza so the cheese won't stick.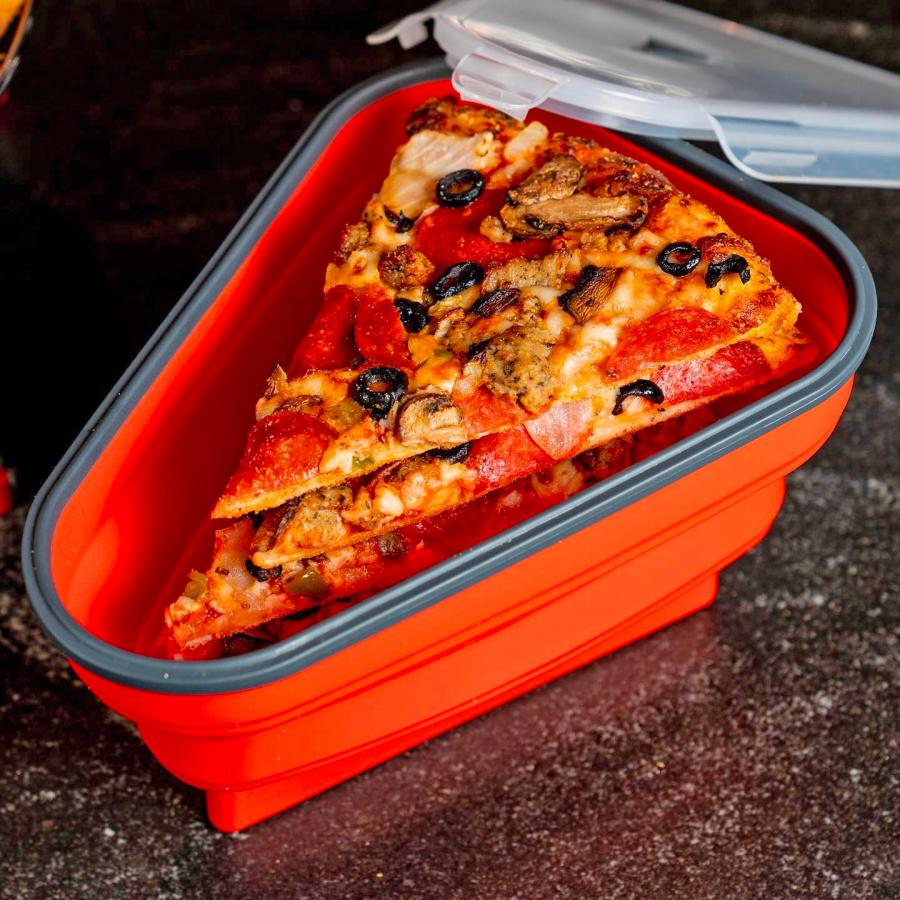 And yet, these problems have already met their solution with the Perfect Pizza Pack™ coming from Inventors Club LLC.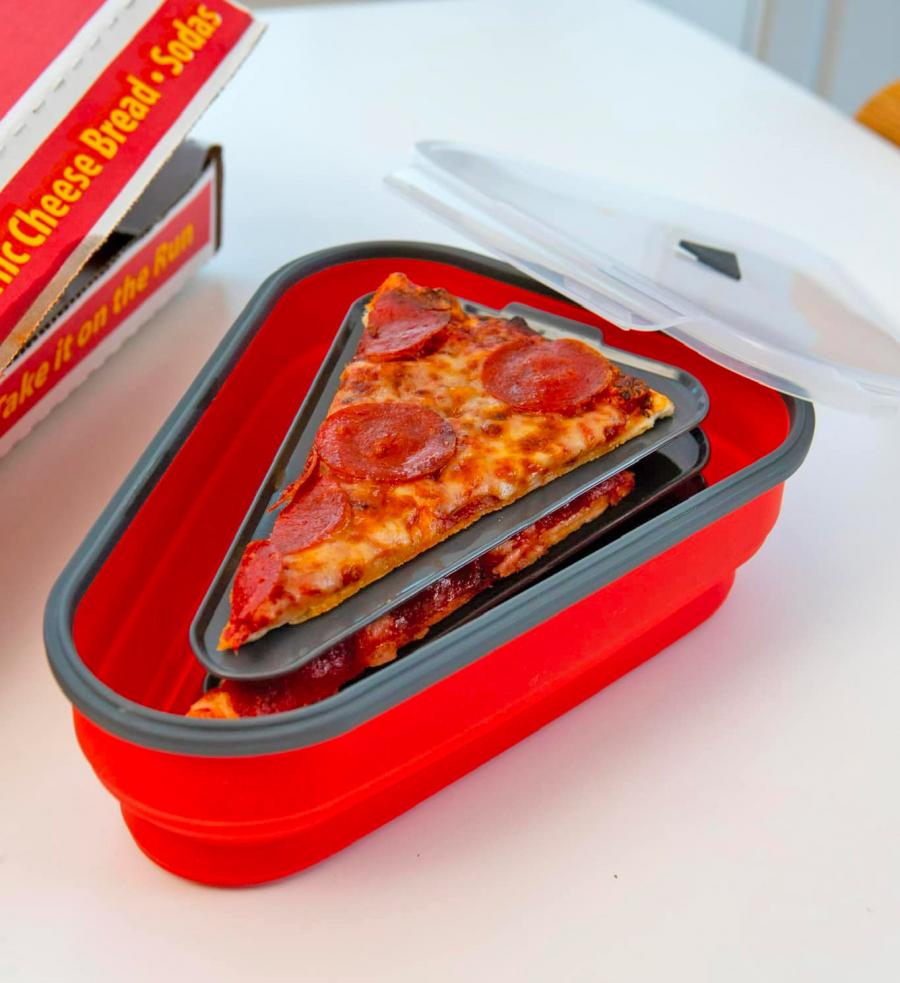 This Pizza Pack is an airtight, vacuum-sealed pizza container that resists leaks and other elements that might potentially harm the quality of your precious food.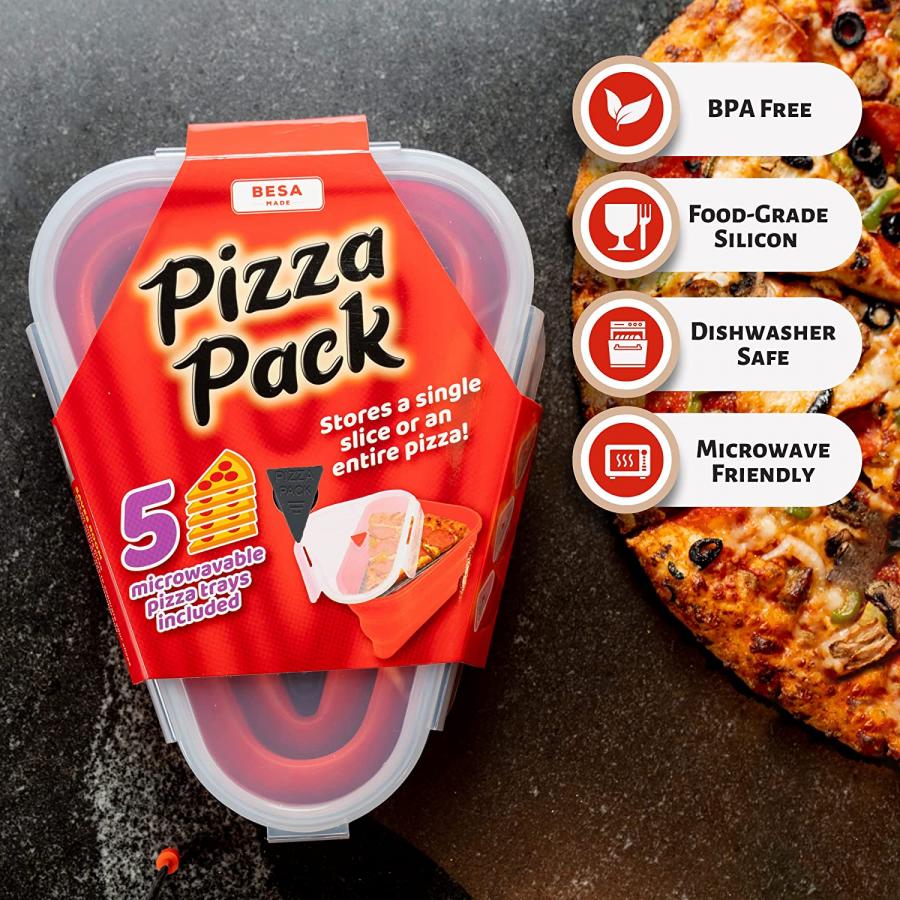 In addition, it is a unique product that doesn't weigh that much. In fact, the leftover pizza pack is only 1.17 pounds! Aside from that, you can use this in two ways: collapsed and expanded versions.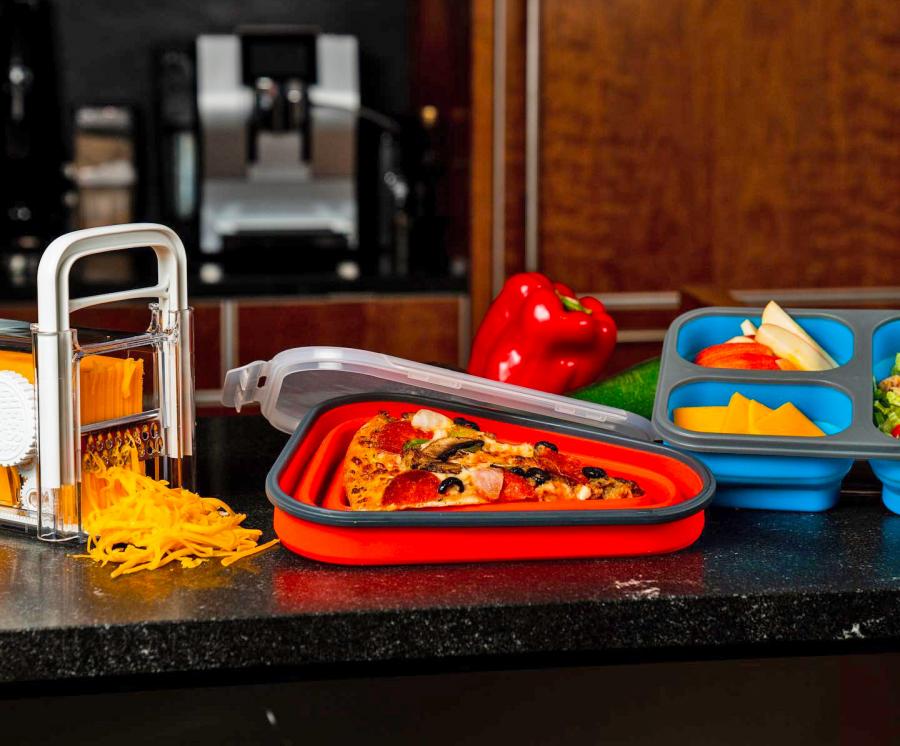 The collapsed version of the container fits one pizza slice, and it's only 1.5 inches tall. And if you ever have more than one pizza left over, you can expand the container up to 4 inches!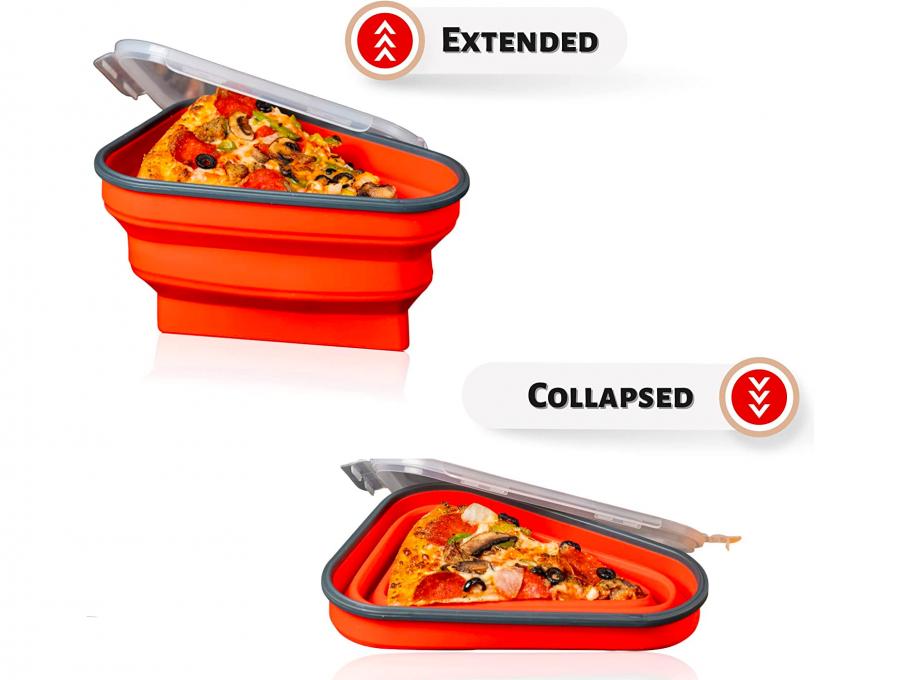 The leftover pizza container has an overall dimension of 10 inches wide and 7.5 inches long on the outer top portion and 8" and 5" long inside, which makes it easier for you to fit your slices.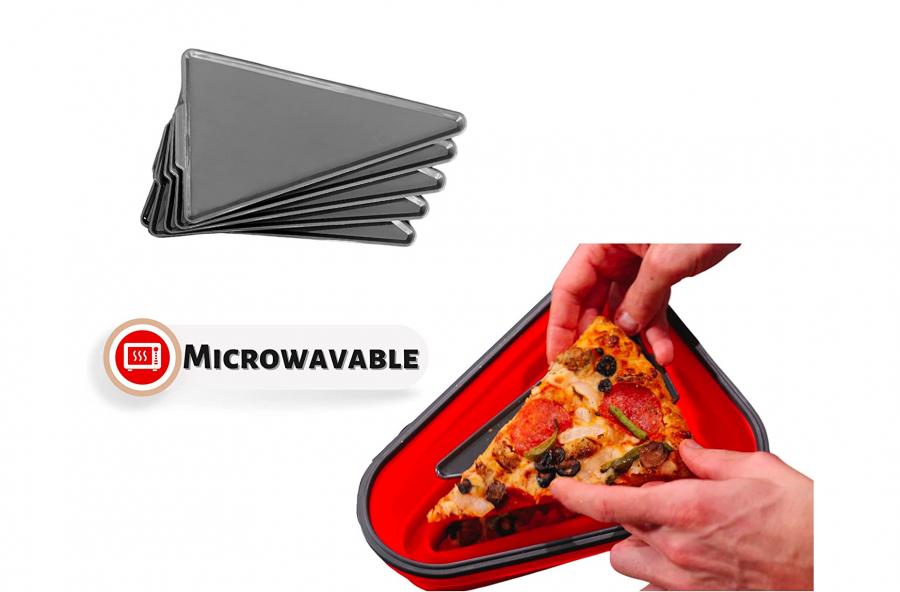 This unique leftover pizza holder is an obvious solution to your leftover dilemmas. No more fretting about the fridge space because you can put this container in the corner or freezer, and it won't change the quality of your pizza!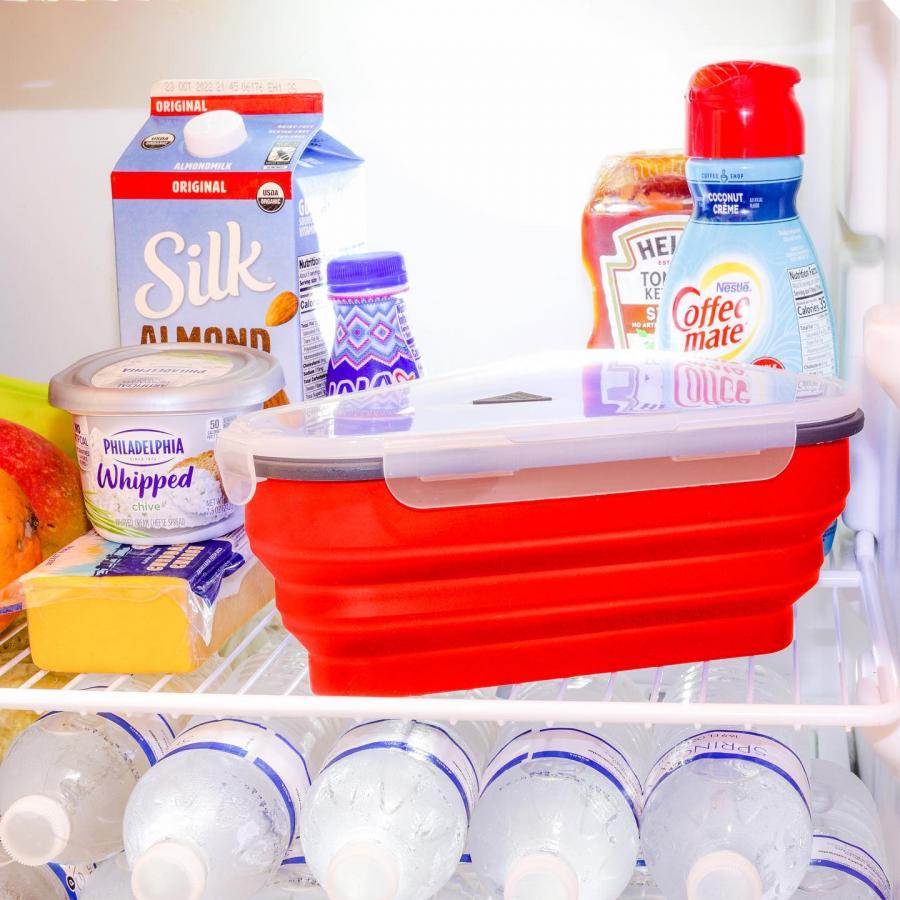 Unlike other containers, this leftover pizza container will keep the pizza in perfect shape. Flavors and toppings are neatly preserved because of their airtight and vacuum-sealed protection.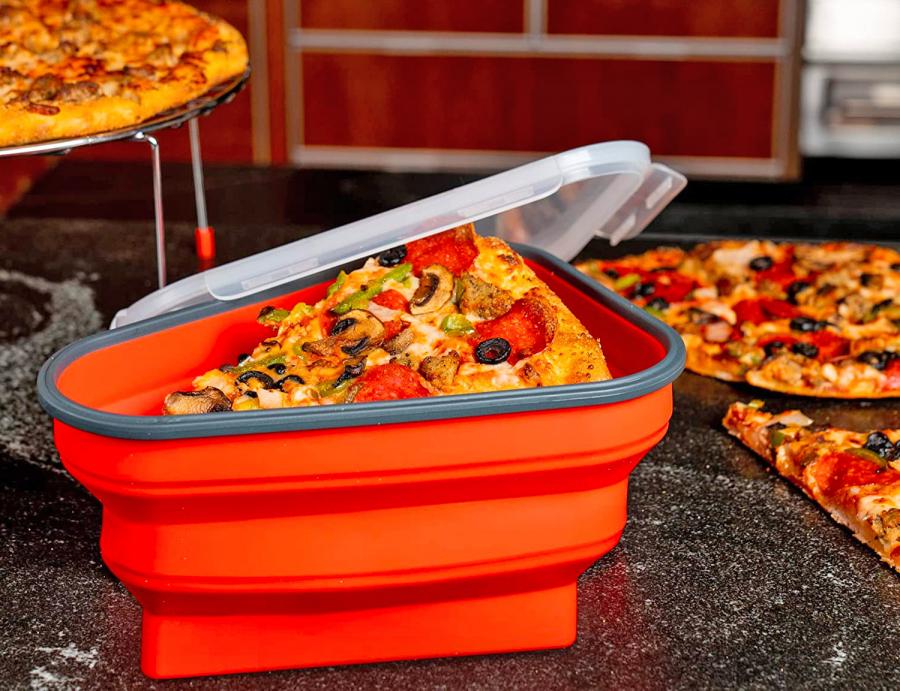 If you're worried that the other pizza will stick on the stack, don't worry. You'd surely love the pizza plates that come with it! These pizza plates are more than just a place where you can place your food. They can keep your pizza separated from the others!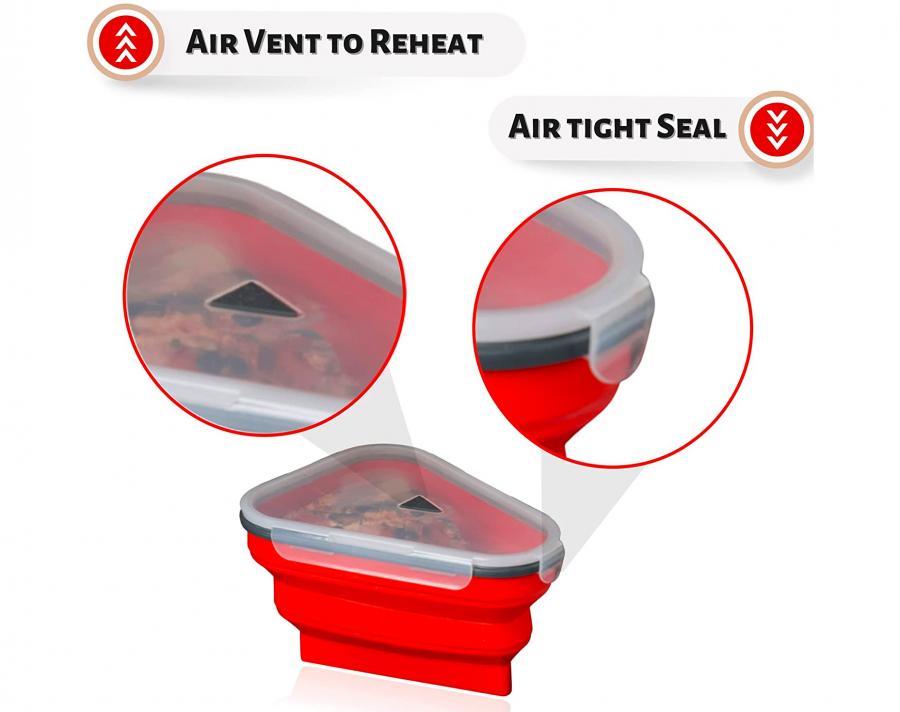 On top of that, reheating and storing the food won't be a problem because it is microwave-friendly. You can also rest assured that the container is BPA-free, which means it is safe from the toxic compound that you typically get from plastic containers.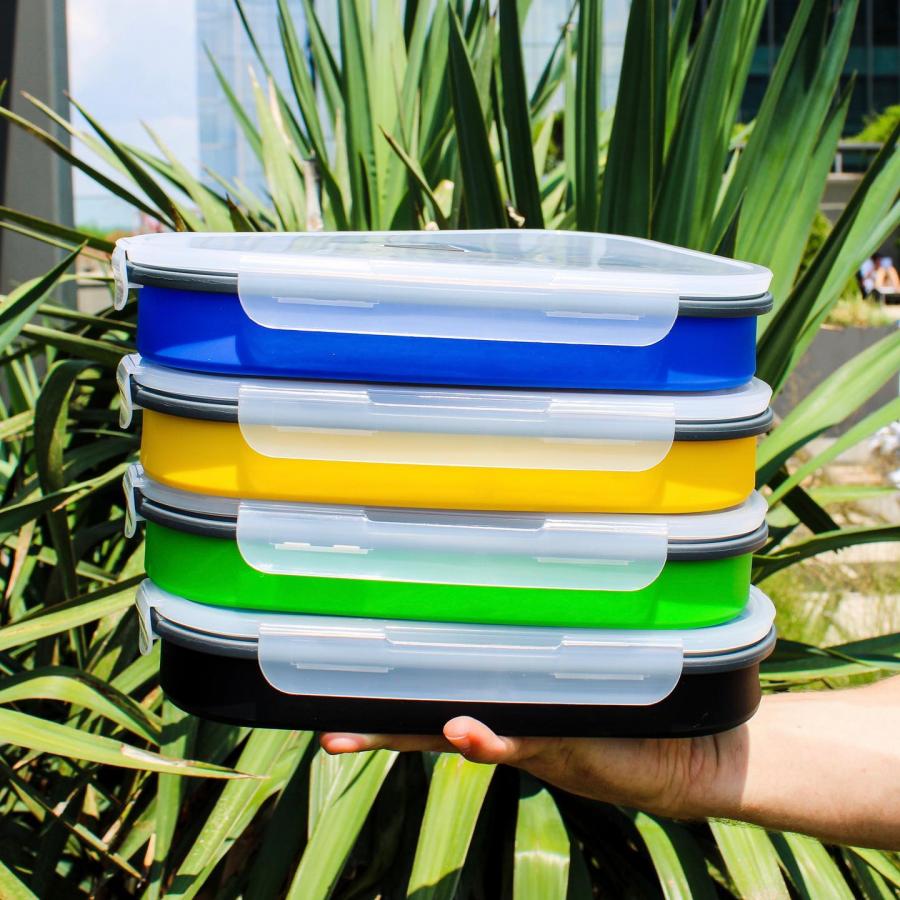 If you're thinking of putting the pizza pack in the dishwasher for easy cleaning, don't be afraid to do so. You no longer need to be concerned about grease or pizza toppings sticking to the container.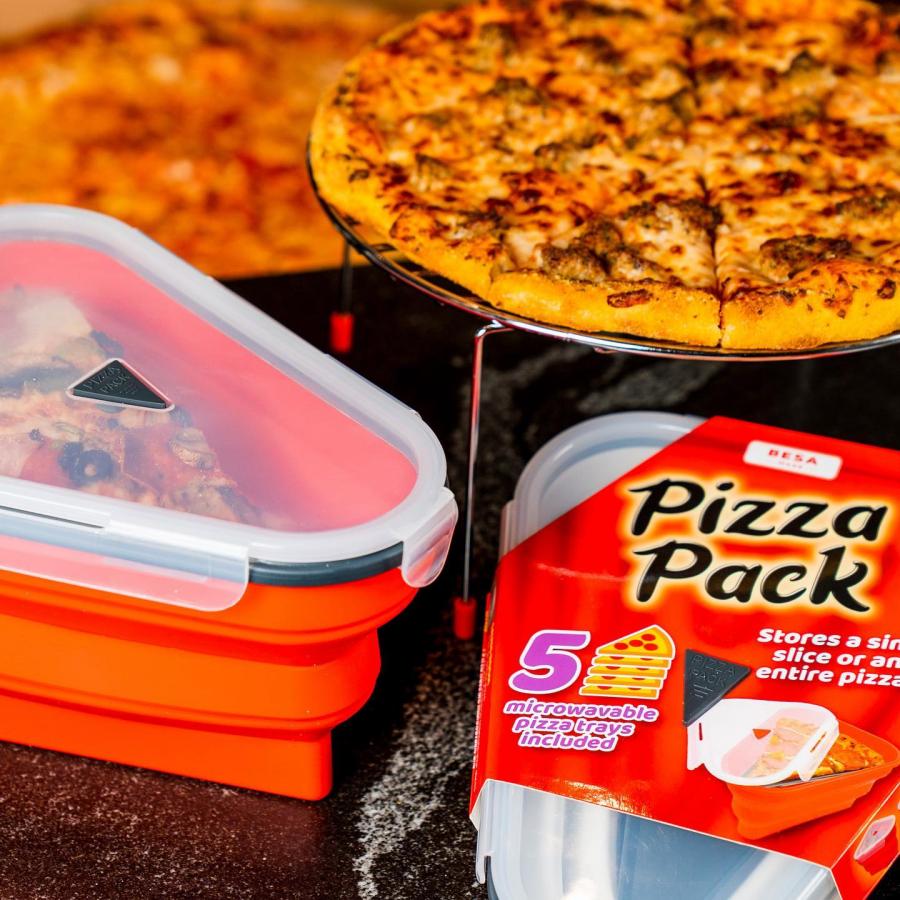 The reusable leftover pizza holder is simply efficient and easy to clean, not to mention sustainable and environmentally friendly! In addition, it will enable you to spend less time cleaning and more time storing!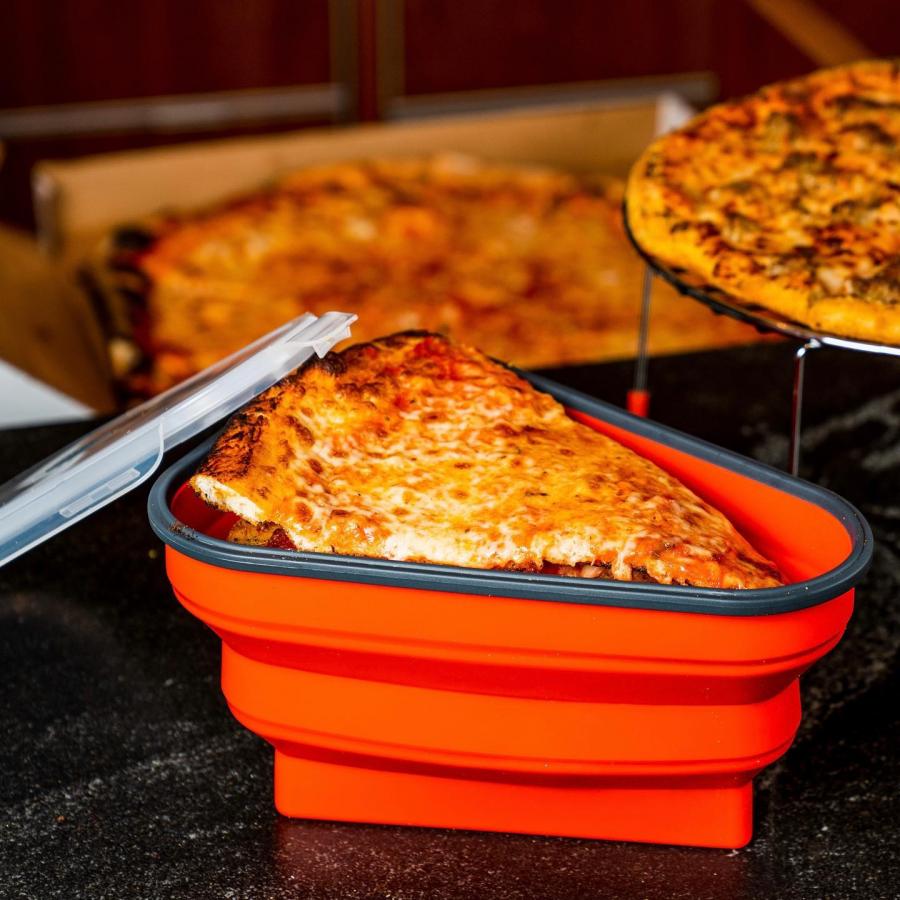 You can snag this reusable leftover pizza container from Amazon for around $24 bucks!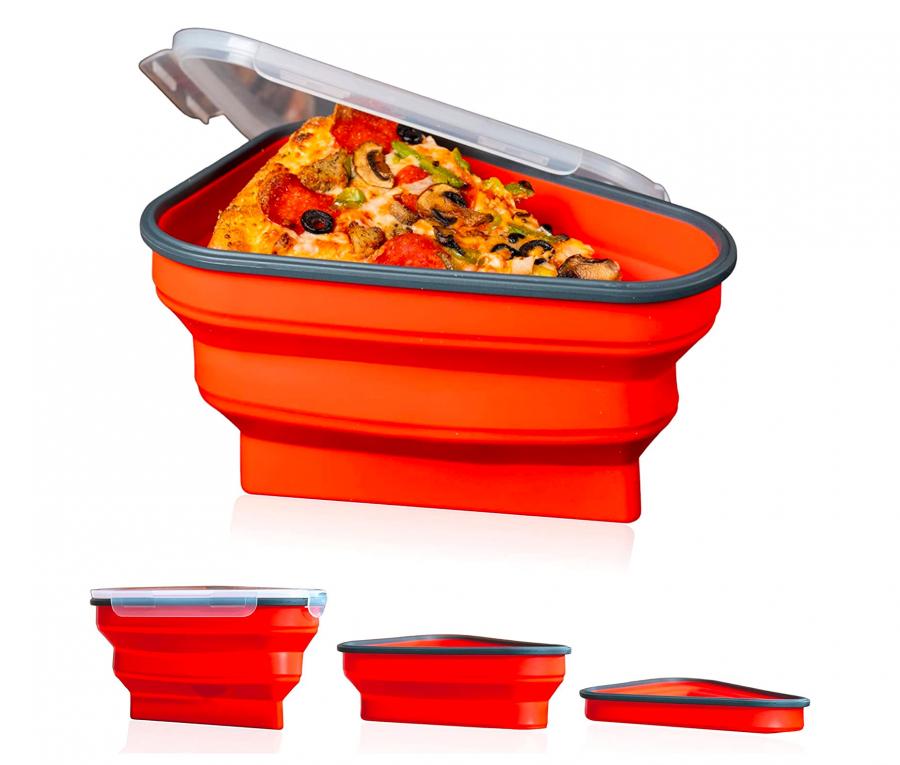 Check out the collapsible leftover pizza container in action via the video below!
Subscribe To Our YouTube Channel