Mambo Baby Swimmer Helps Train Babies & Toddlers To Swim
By Ryan on 04/30/2019 11:04 AM (Updated: 05/02/2019 12:44 PM)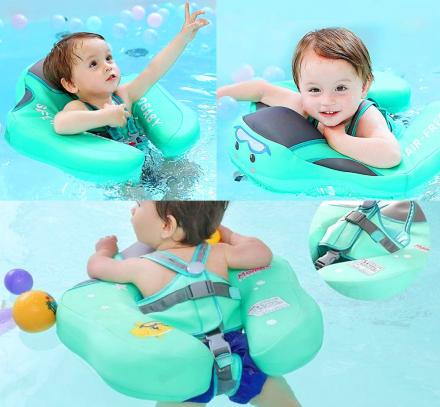 Calling all 4 to 24 month old water babies! The Mambo Baby Swimmer is back with a second generation non-inflatable float. Why choose a non-inflatable float? Inflatable floats can be damaged resulting in air leaking out causing an unsafe swimming situation for your little one. This non-inflatable float ensures there is no risk of leakage which equals a safer float for your little nugget.
What Has Changed with the Second Generation?
This new and improved float comes with a few major changes.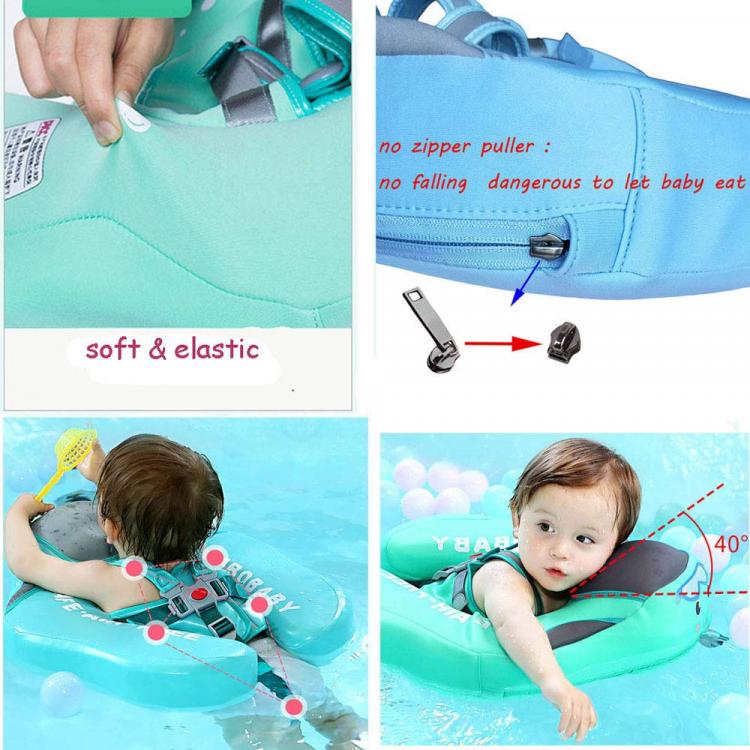 Mombo upgraded the button closure to a five-point safety buckle and straps harness to ensure no slippage while your little one is splashing around. The crotch strap offers leg support and prevents little ones from flipping over. You can now let your little guy or gal swim the day away without worry.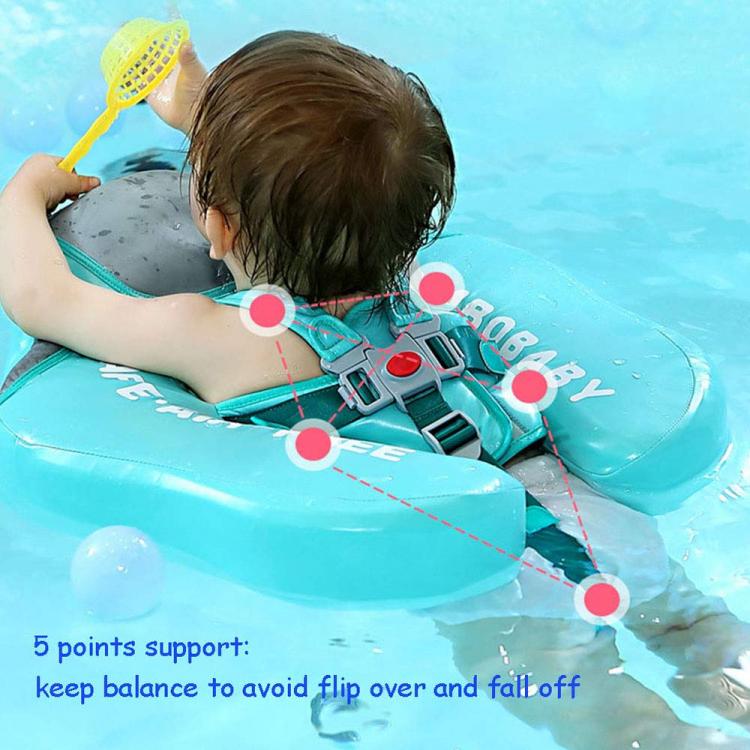 The first generation Baby Swimmer only allowed for use in the breaststroke (front facing) position. This second generation still allows the breaststroke position, but also allows your little one to play in a new backstroke (back facing) position.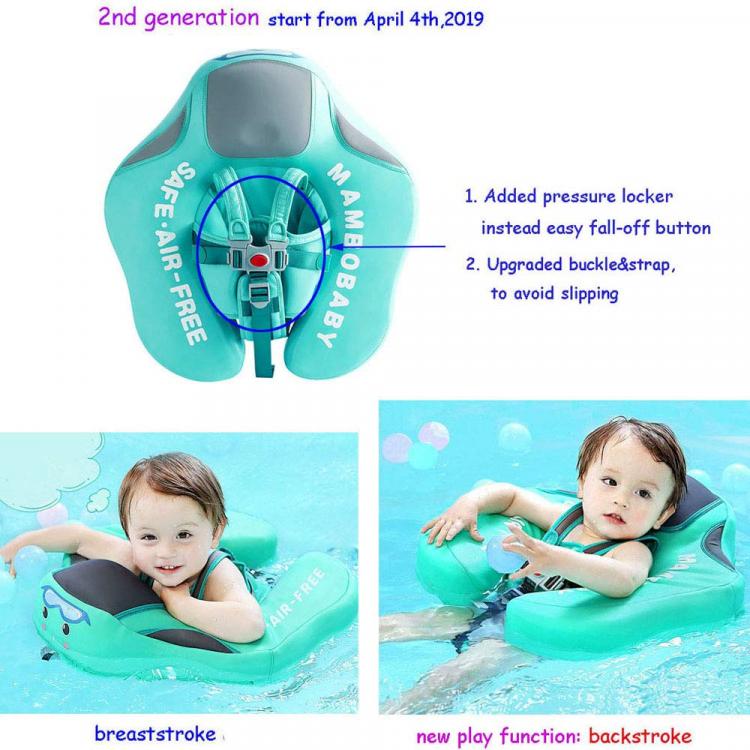 Also upgraded is the hanging loop to allow for easier storage and drying.
How Does the Baby Swimmer Help Train Babies and Toddlers To Swim?
The shape of the Baby Swimmer helps teach babies and toddlers how to paddle and kick in a natural position. These basics are the building blocks of proper swimming techniques.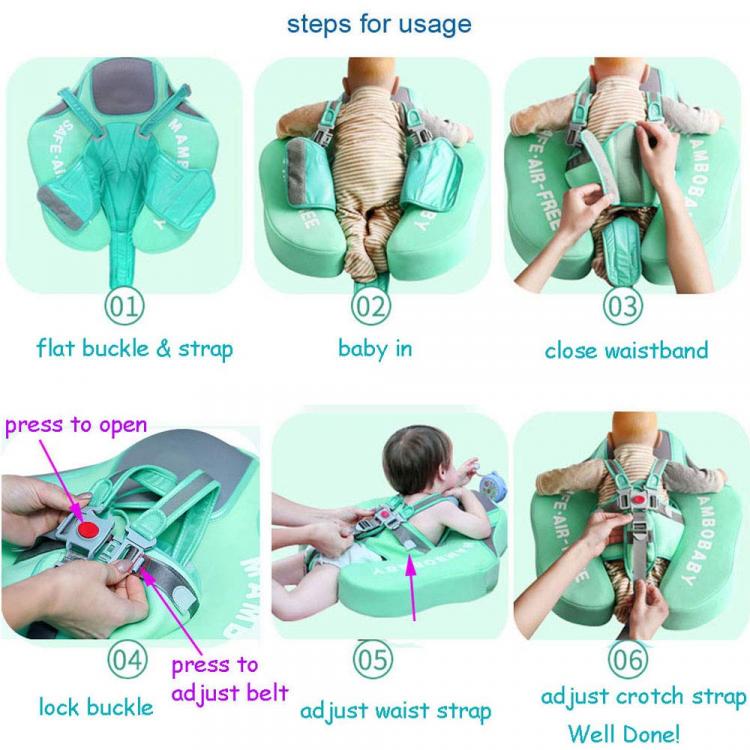 Are There Color and Fabric Options?
Yes! This Baby Swimmer comes with the following options:
Blue Cloth
Green Cloth
Pink Cloth
Green Leather
Pink Leather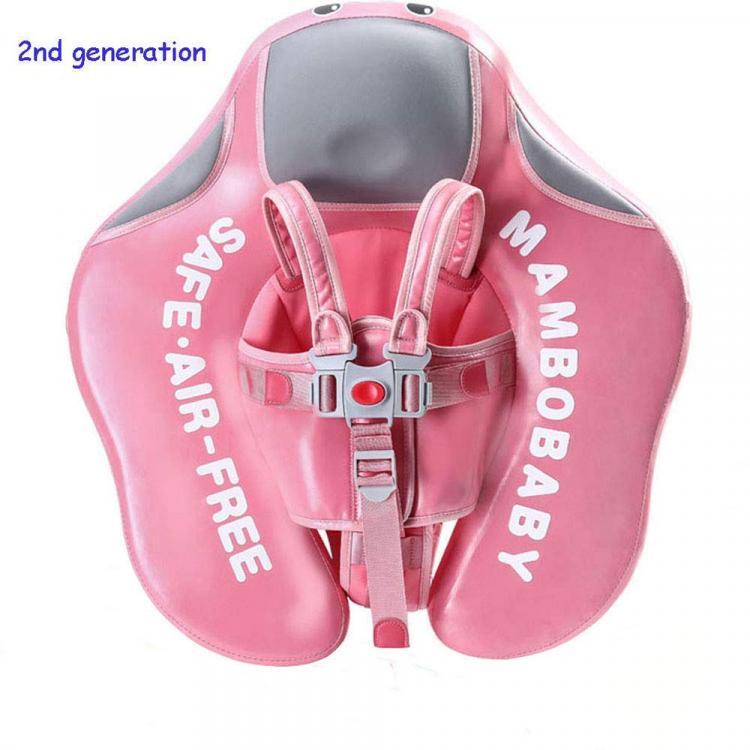 Both the cloth and leather models are soft, elastic and breathable. The cloth is made of a 3D knitted swim cloth. The leather option is made of a compound TPU and also offers a smooth, waterproof material that is easy to clean and dry (you can use a towel to wipe dry). Both fabric options are safe for baby's sensitive skin.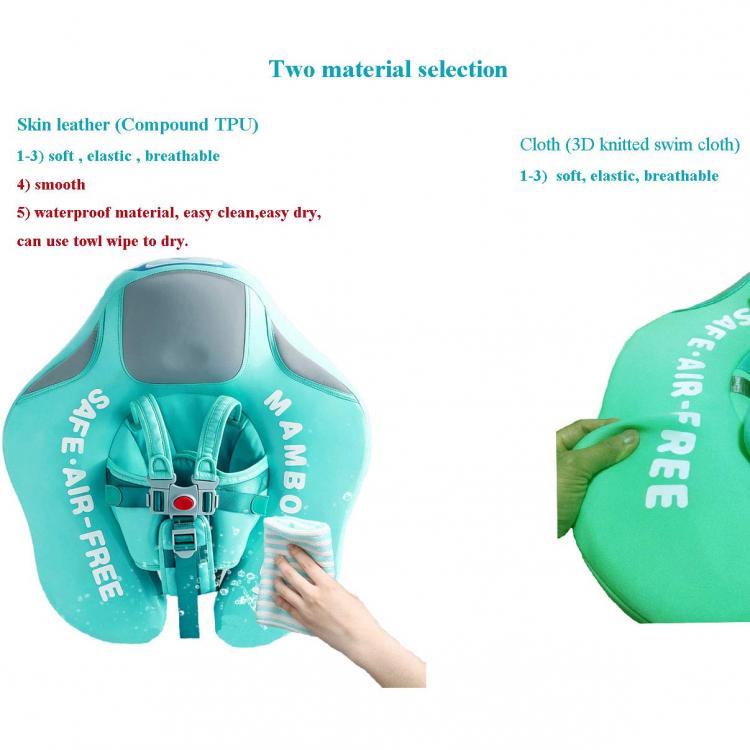 All colors and fabrics come in the same 18.9 x 18.1 x 3.5 inches and 1.54 pounds size.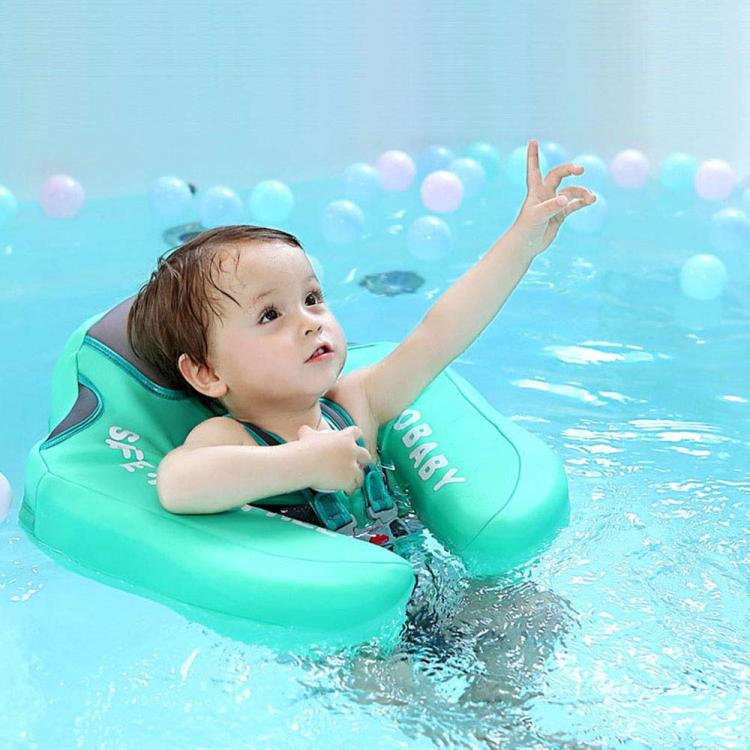 Check out the baby swim trainer in action via the video below.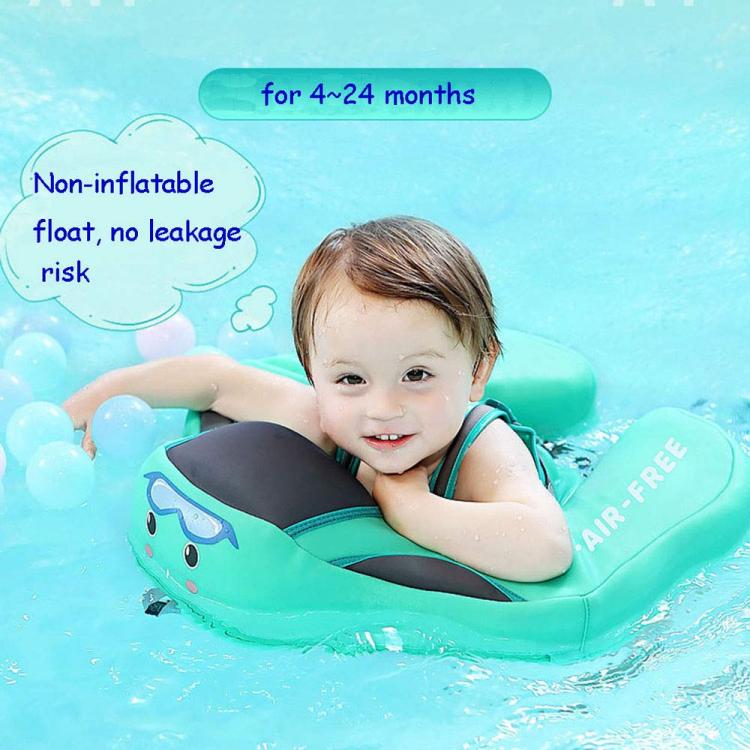 Subscribe To Our YouTube Channel