Cacti Coasters: A Coaster Set That Makes a Cactus When Not In Use
By Ryan on 03/25/2019 1:50 PM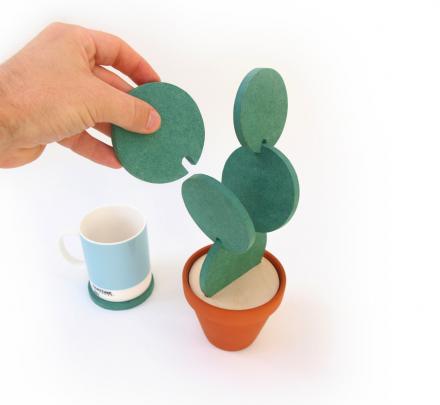 The Cacti Coasters are a set of coasters which when not in use, can be stacked up to make a cactus. The set comes with a holder that resembles a pot that has a narrow hole cut down the center of it that allows you to place one of the green cactus coasters into it sticking straight up, from there you can attach all the other coasters using a slit in each of the coasters to build up a nice tall cactus-like structure.
A perfect piece to place on your coffee table or dining table, the cactus coasters are a beautifully designed piece of decor that are not just cool to look at but are functional as well by protecting your wooden tables from your drinks. The coasters are also sized from large to small, so that when you don't want a big cactus set up, they can be placed inside the brown pot to easily store away when not in use.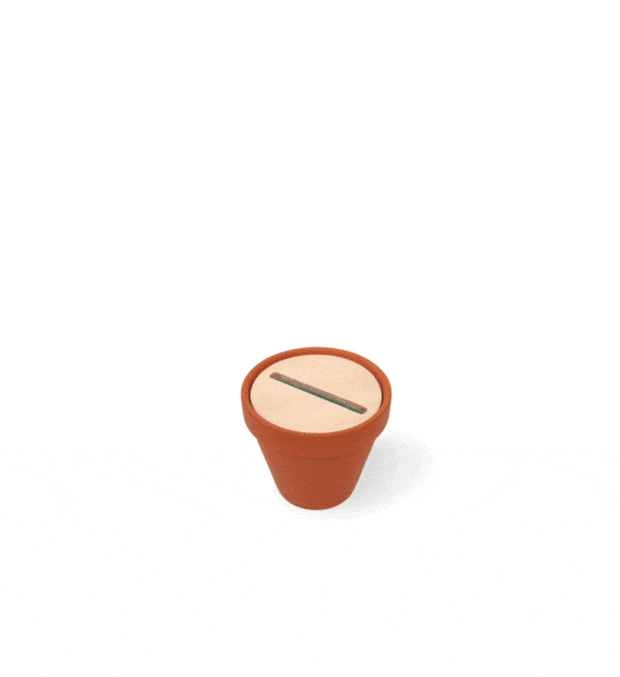 Designed by Clive Roddy, a designer and creator based out of the UK, the cactus coasters are just one of many unique and creative products he's created, with others including a chalkboard door hanger, an ocean wave door stop, and one we've actually featured in the past, the stackable rings that allow you to create different landscapes on your fingers. The cactus coasters are made from terracotta, birch plywood, along with mint green high quality engineered wood, and come with a total of 6 green cactus leaf coasters which range in size from 3 inches in diameter x 0.2 inches thick all the way to 3.8 inches in diameter x 0.3 inches thick.