This Genius 4-in-1 Roll Holder and Spice Rack Is The Perfect Kitchen Organizer
By Ryan on 12/13/2019 11:14 AM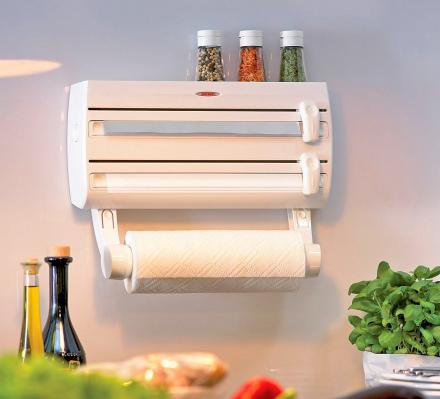 You know what I love? Things that can serve several functions in a single unit. These items not only end up saving you space in the home, but since they do multiple things, there's less back and forth with less wasted time and energy. It also just makes things simpler and more organized. I guess I'm a multi-tasking nerd, but I'm okay with that. This 4-in-1 Roll Holder will hold many different types of rolls for use in the kitchen!
The 4-in-1 Roll Holder by Leifheit attaches right to your wall, and holds your paper towels, plastic wrap (or wax paper), aluminum foil, and spices all in one handy place. When you need any of them just help yourself and tear off a piece.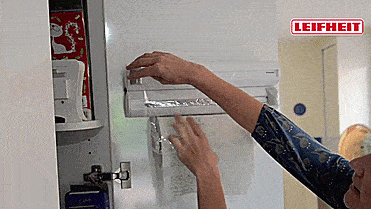 The plastic wrap dispenser part has a cutter with blades to make sure you get a clean cut and quick dispensing every time. It's all set up for easy one handed use which you often need while busy in the kitchen.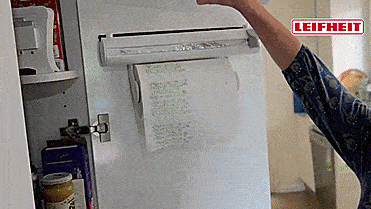 You have to love that this unit provides easy access to many of your kitchen necessities all in one central location. Set it up at a perfect height on your wall so you can walk right over and tear off a piece in mere seconds. You can even remove the individual rolls from the holder to use them easier when needed. The kitchen roll holder is able to hold any standard roll of paper towels, tinfoil, and plastic wrap (or wax paper), has a shelf on the top of it for holding spices or other small items, has cutting sliders for the tinfoil and plastic wrap dispensers to easily slice off a piece, it weighs 2 lbs, and is designed in Germany.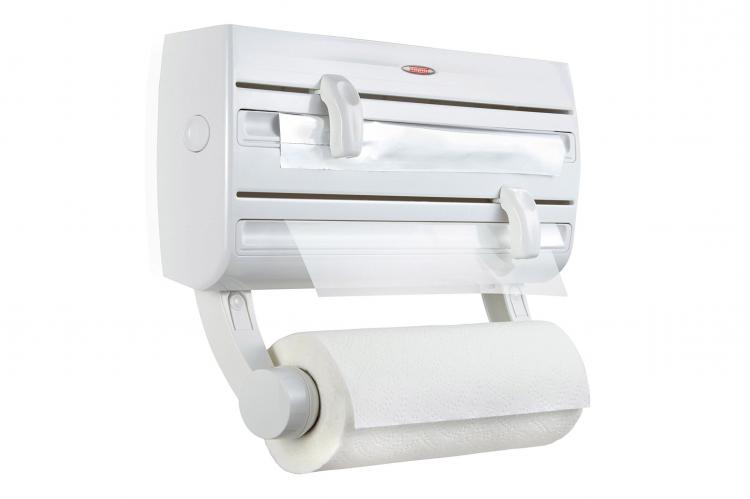 Known as the Rolly Mobil in Germany, this 4-in-1 roll holder measures just 7.3 inches tall x 15.75 inches wide x 3 inches deep, and is sure to save you some time in the kitchen, while simultaneously making your life easier.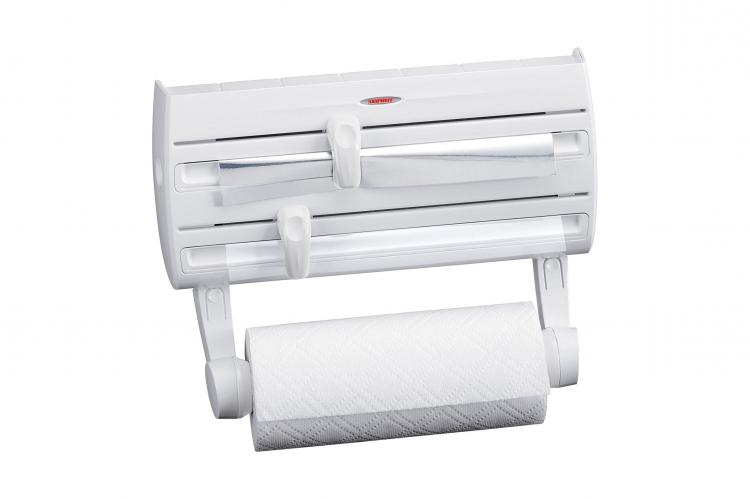 Check out the 4-in-1 roll holder that works with plastic wrap, tinfoil, and paper towels in action via the video below.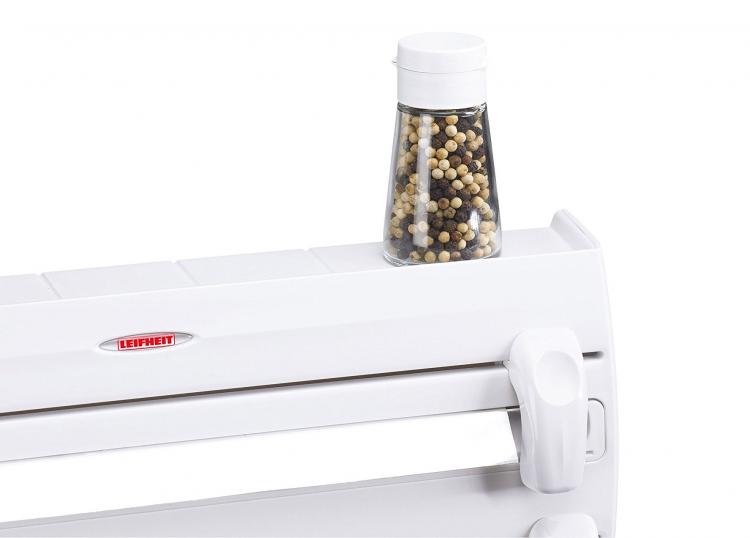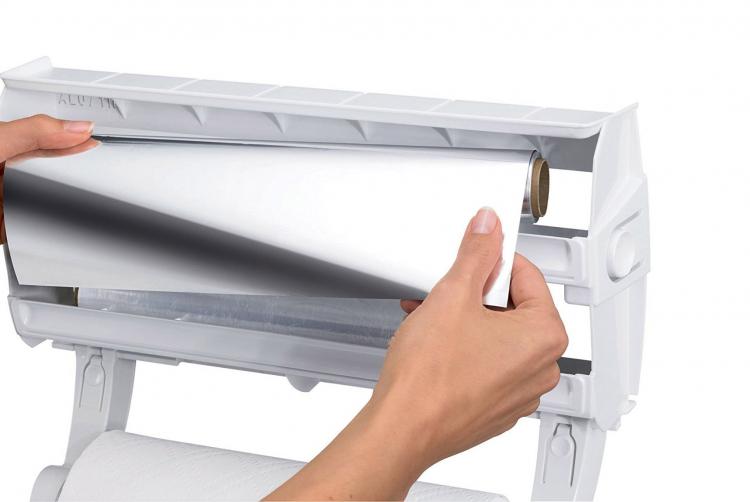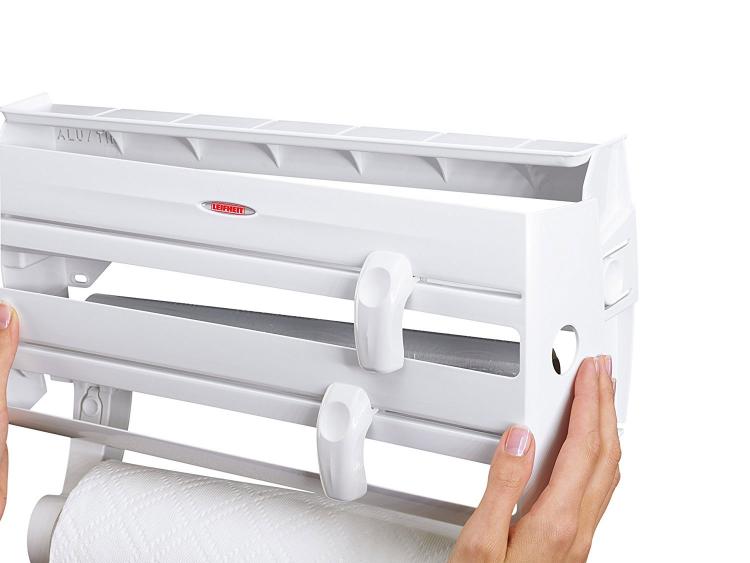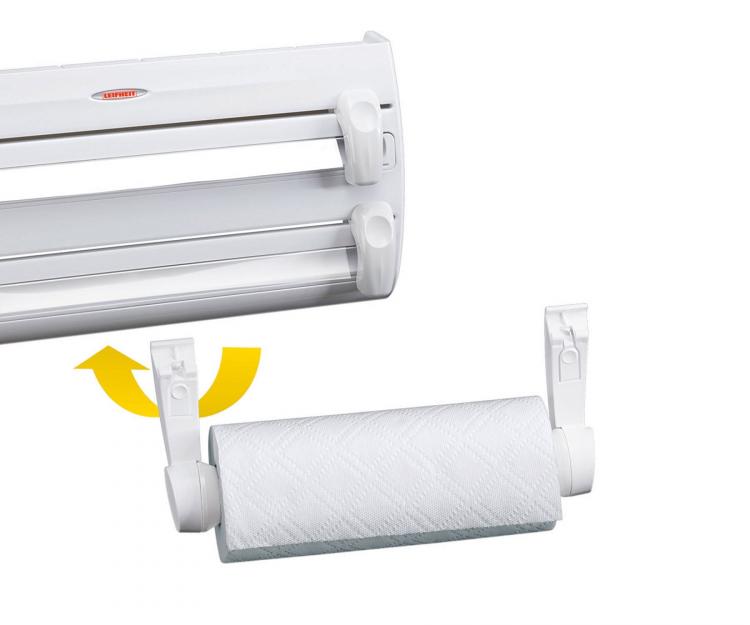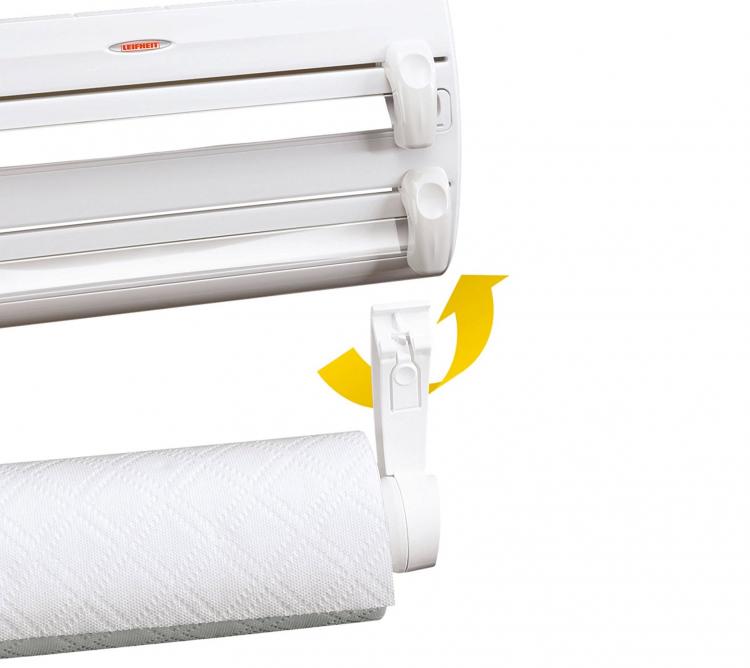 Subscribe To Our YouTube Channel