This Houndsy Wooden Dog Food Dispenser Might Be The Easiest Way To Feed Your Pooch
By Ryan on 01/17/2023 10:08 AM
Are you tired of bending over to fill up your furry friend's food bowl? Meet Houndsy, the wooden dog food dispenser that will change the way you dole out kibble to your pooch. It not only makes feeding kibble to your pooch a whole lot easier on the back, but it also adds a unique decor piece to your home!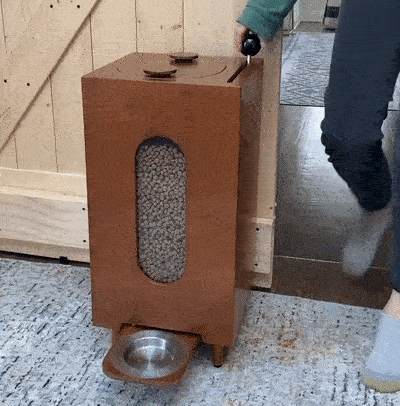 With Houndsy, all you have to do is simply push a lever on the top of the dispenser and voila! Your dog's bowl is filled to the brim with delicious dog food.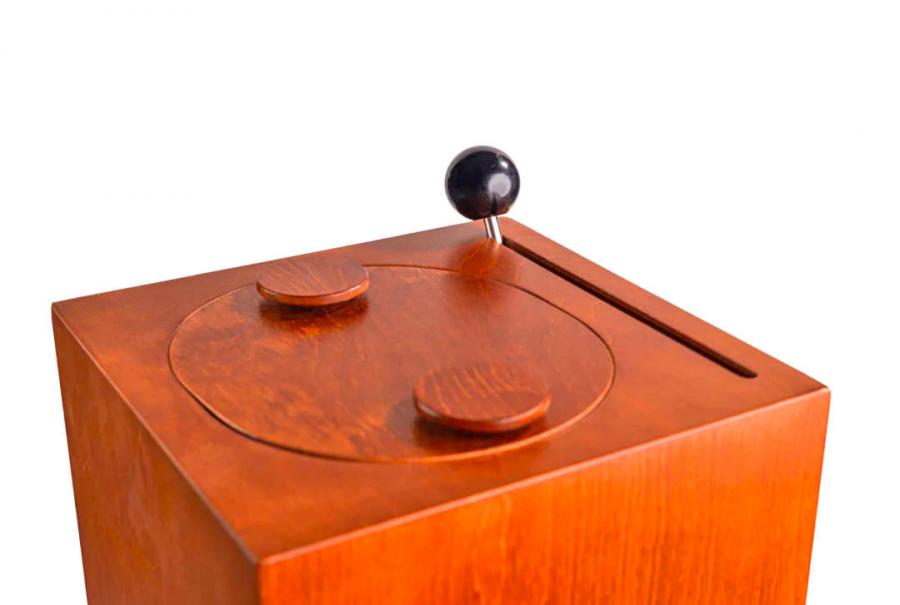 How it works is, you simply pull the lever backwards, which simultaneously pulls the attached dog bowl at the base of the dispenser back under the device and fills the bowl up with kibble.
Then, you just push the lever back forwards, which pushes the dog bowl back out for your dog to consume.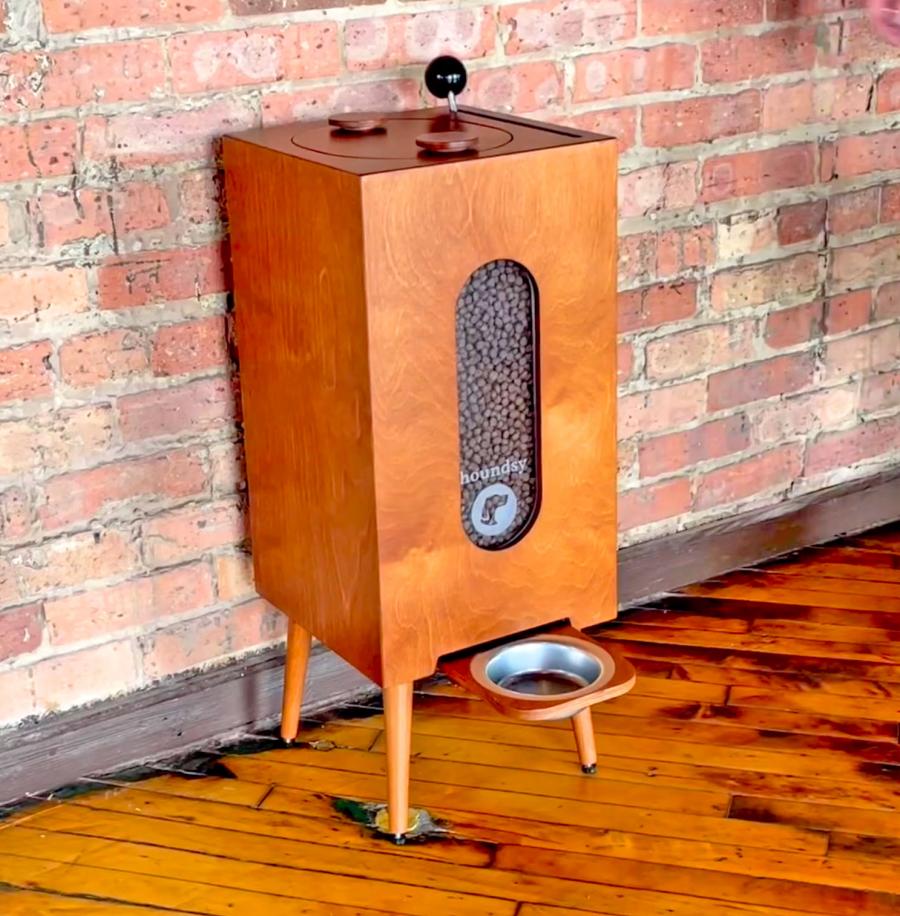 Houndsy is made of sturdy wood, so it's not only functional but also a stylish addition to your kitchen. With its mid-century design, it will complement any home decor.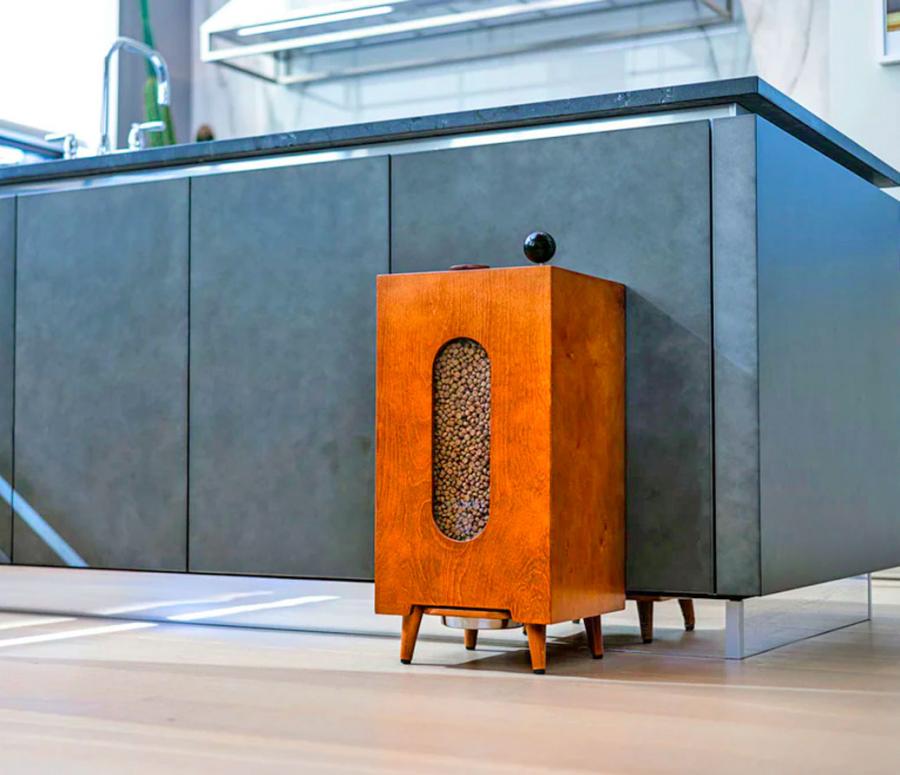 The Houndsy also features a tall and narrow window on the front of it to let you know how much kibble is left in the container, so you'll never have to worry about running out of food again.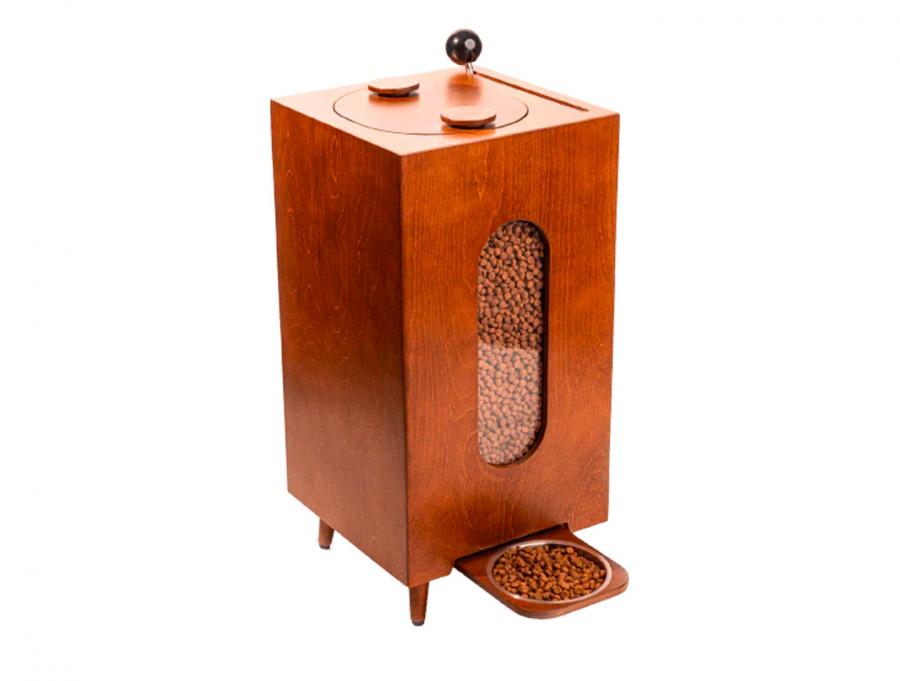 Plus, the wooden dog food dispenser is all manually powered, so you don't have to worry about it needing batteries or electricity to operate.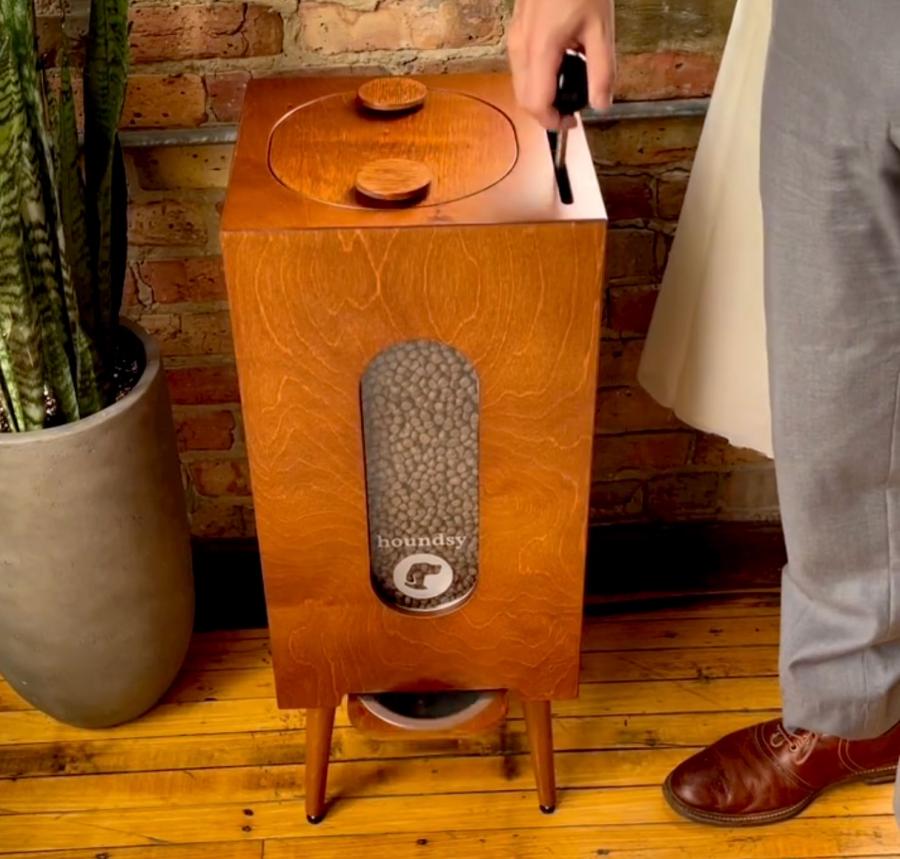 You can customize the Houndsy with a few different options, including two different leg sizes to accommodate different sized dogs. There's a smaller version with 3.5 inch legs, or you can opt for the taller version with 8 inch legs.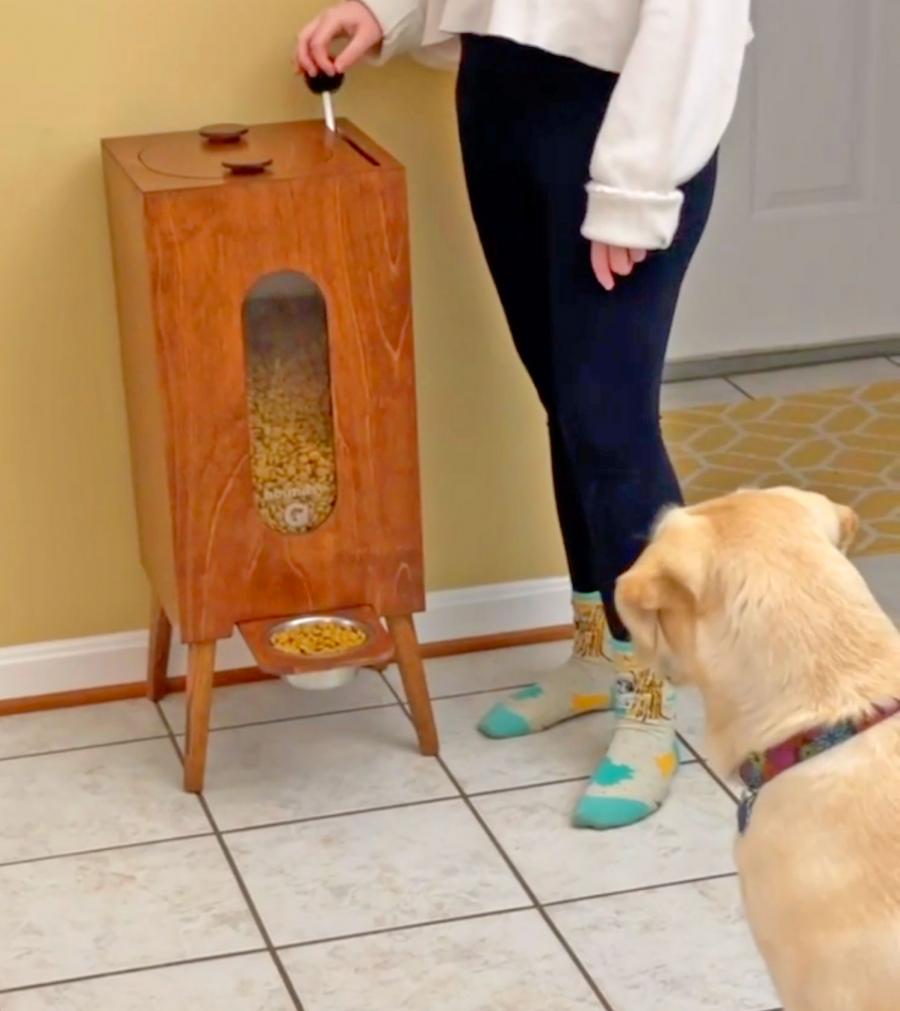 You can also customize the bowl size that it fills up, depending on how much kibble you'd like to feed your dog with each feeding. There's options for eight different bowl sizes ranging from 1/2 cup all the way up to 4 cups.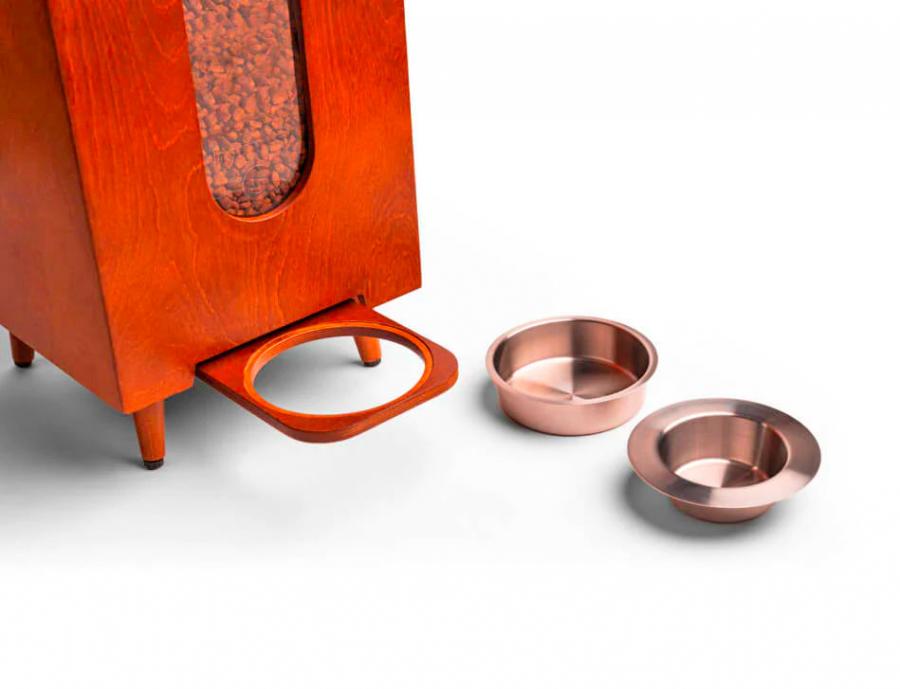 Inside of the container is actually BPA-free plastic container that keeps the kibble inside super fresh using an air-tight seal at the top!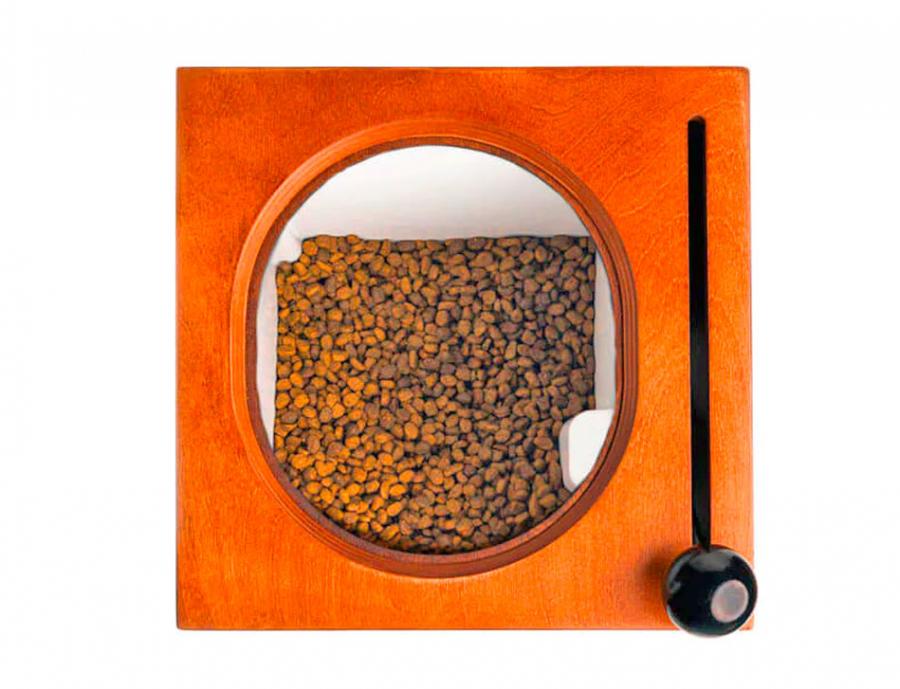 Unlike other feeding methods where you have to open the lid multiple times a day, thus letting in air and not keeping the dog food as fresh, the Houndsy actually only requires you to open it and let in air whenever you refill the container with a new bag of kibble.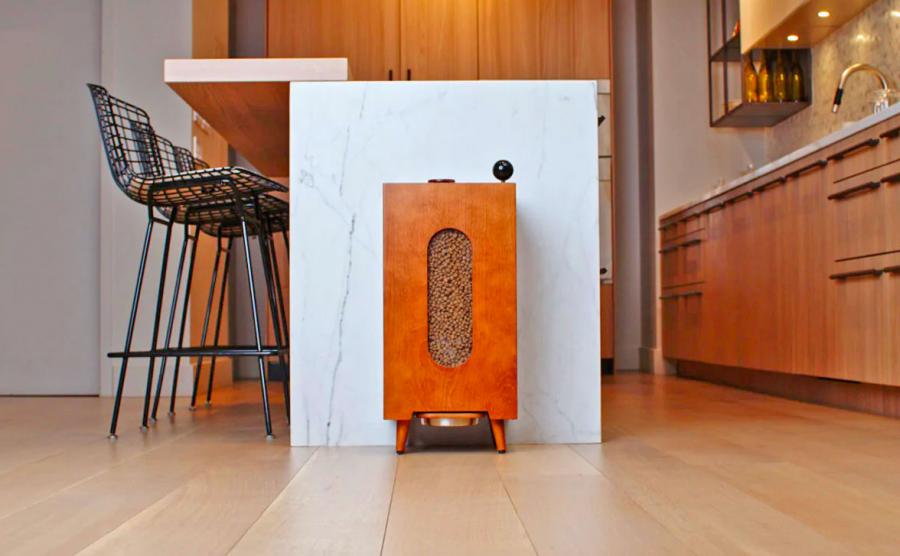 The best part of Houndsy is that it's sure to make mealtime a lot more fun for your furry companion. Just imagine the look on your dog's face when their bowl suddenly appears in front of them, filled with their favorite food. It's like magic!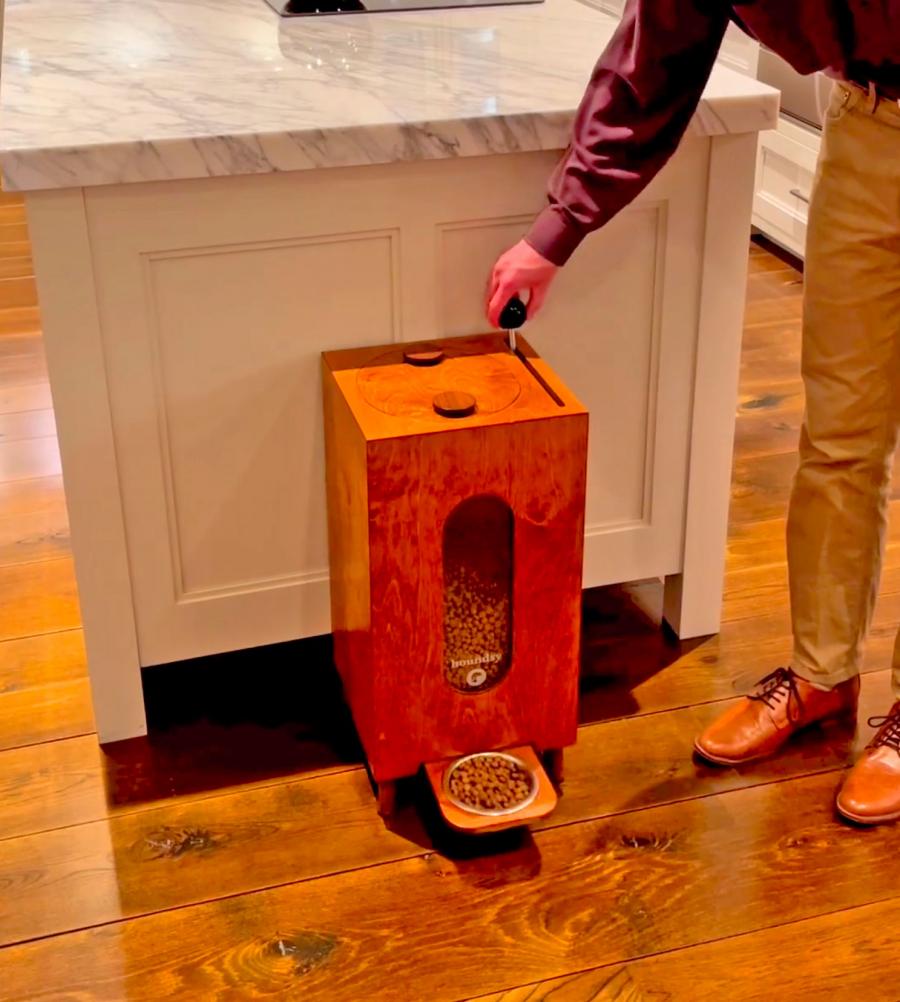 In total the unique dog feeding device measures 12 inches wide x 12 inches deep, and either 24 or 28 inches tall depending on which version you select.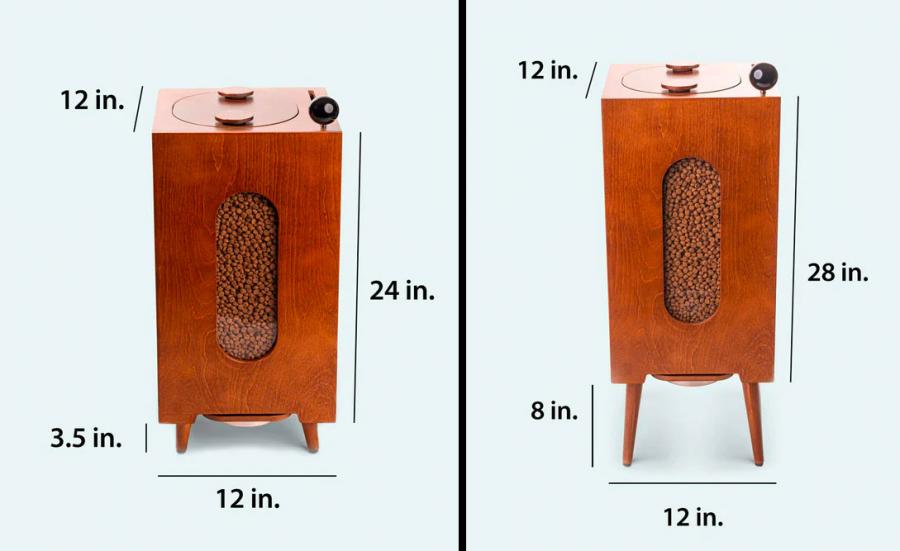 The internal storage bin on the Houndsy can hold up to one 30 lb bag of doggie kibble, and it supports almost any type of kibble!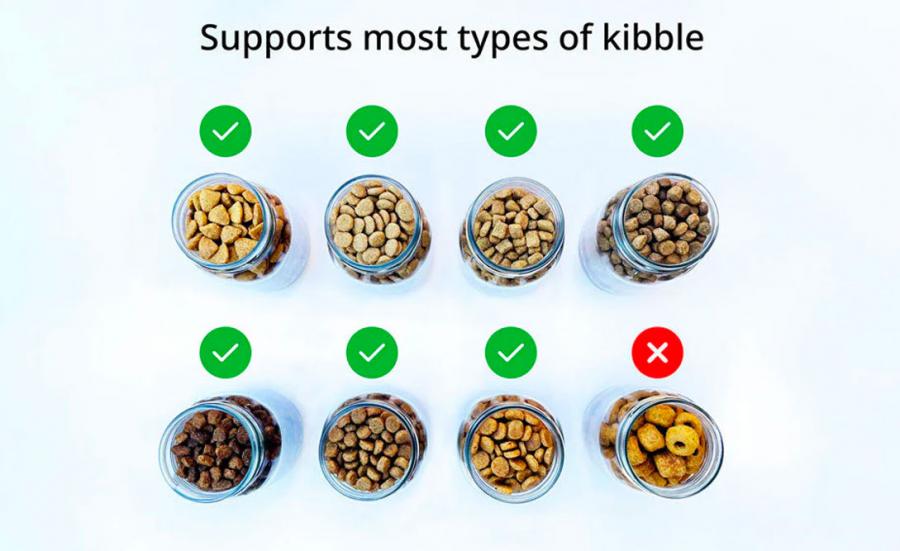 You can snag the Houndsy wooden dog food dispenser from their website for around $400 bucks!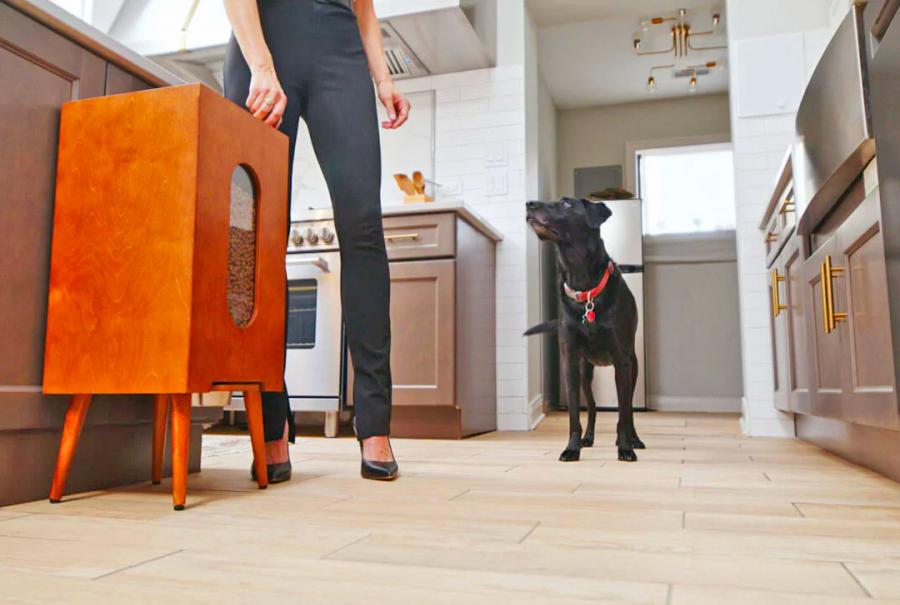 Check out the Houndsy mid-century design dog food dispenser in action via the video below!
Subscribe To Our YouTube Channel