This Floating Cornhole Board Comes With Weight Bags So It Stays In Place In The Pool
By Ryan on 07/22/2019 1:33 PM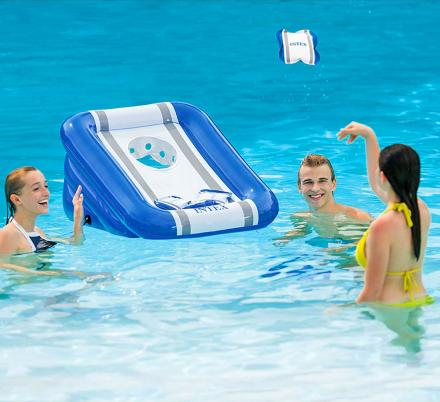 The game of bags has officially moved to the pool this summer! What...your cornhole boards and bags don't float?! Then you better get this inflatable beanbag toss game! With this game you can enjoy a game of bags while keeping cool in the pool. What is great about this beanbag set is that it can be used in the sea as well as on land - I love a twofer!
When inflated, the board is 34 x 28 x 16.5 inches. To keep the board from bobbing all over the place it has two anchor bags attached that fill up with water. It comes with one board and four "beanbags" that you actually fill with water rather than beans. And because the board and the bags are made of a sturdy 10ga vinyl, you can really lob your bags onto the board while shooting for that hole!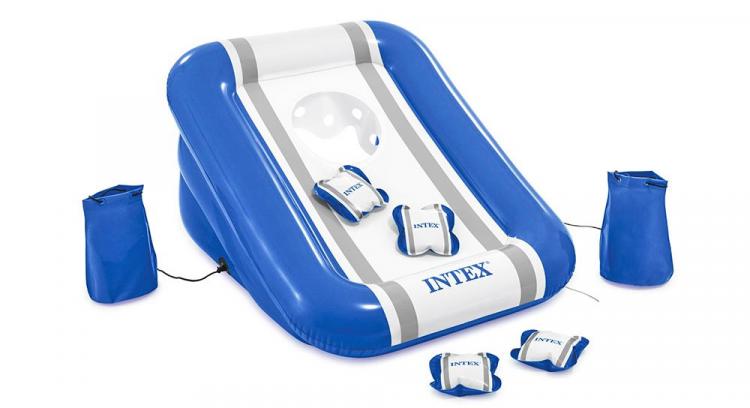 To make sure the fun never has to stop, this set also comes with a repair patch.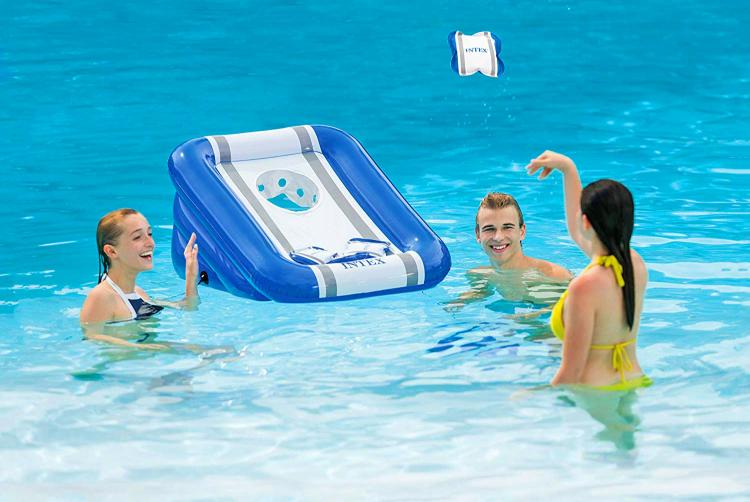 You can play bags the traditional way (1 point for on the board and 3 points for in the hole) or you can spice things up and assign different points based on the color stripe it lands on...you decide!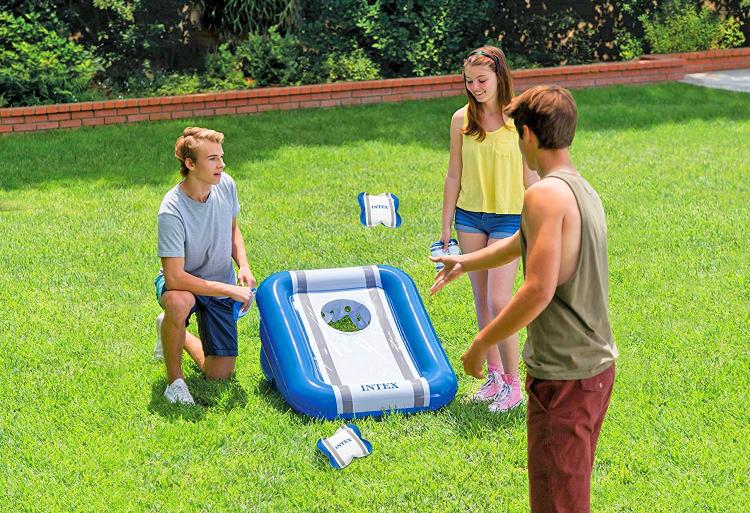 Come on, let's get our cornholes wet this summer with this fun inflatable bags set!