This Ice Kettle Makes Circular Ice Balls, and Doubles as a Portable Water Bottle
By Ryan on 09/08/2020 9:28 AM (Updated: 09/20/2021 11:22 AM)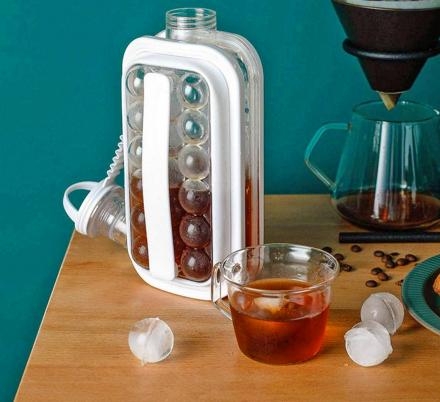 You may recall the Ice Genie that we featured a while back that can replace up to 10 ice trays, or perhaps the ice tray with a lid that prevents you from spilling all of the water on the way to the freezer. But they really have nothing on this Ice Kettle ice maker. Not only does it does it allow you easily and cleanly make up to 24 ice balls in one freezing session, but it also doubles as a portable bottle that keeps your drinks chilled for a long time.

Colors: White | Other
To make the ice balls simply collapse the ice kettle and fill it up with water, then squeeze the ice kettle so that the water lines up with the fill line and put the cap on. This will squeeze the excess water and air so that it's perfectly filled. Then freeze it for 6-7 hours in the freezer without worry of anything spilling our coming out of the ice maker. Once completed you can expand the device out and pour out your ice balls into a glass super easily without the need to pry them out like you would a normal ice tray.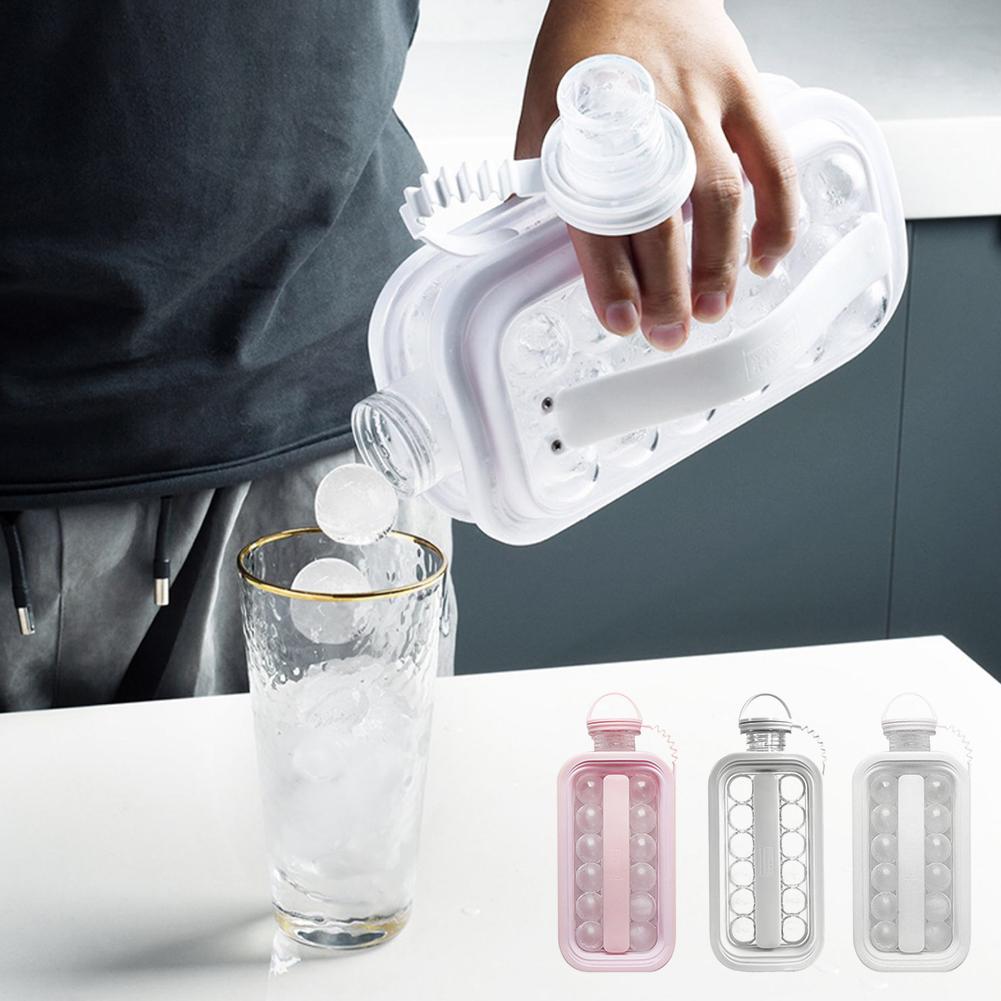 The genius part about the ice kettle is that you can expand the device out and pour in a beverage before pouring the ice balls out. This way you can keep a beverage with you and have it stay chilled and cold for hours throughout the day. The top of the ice kettle can be used like a water bottle, just take the cap off to take a sip, and screw it back on when you're done. The cap is attached with a strap so you'll never lose it.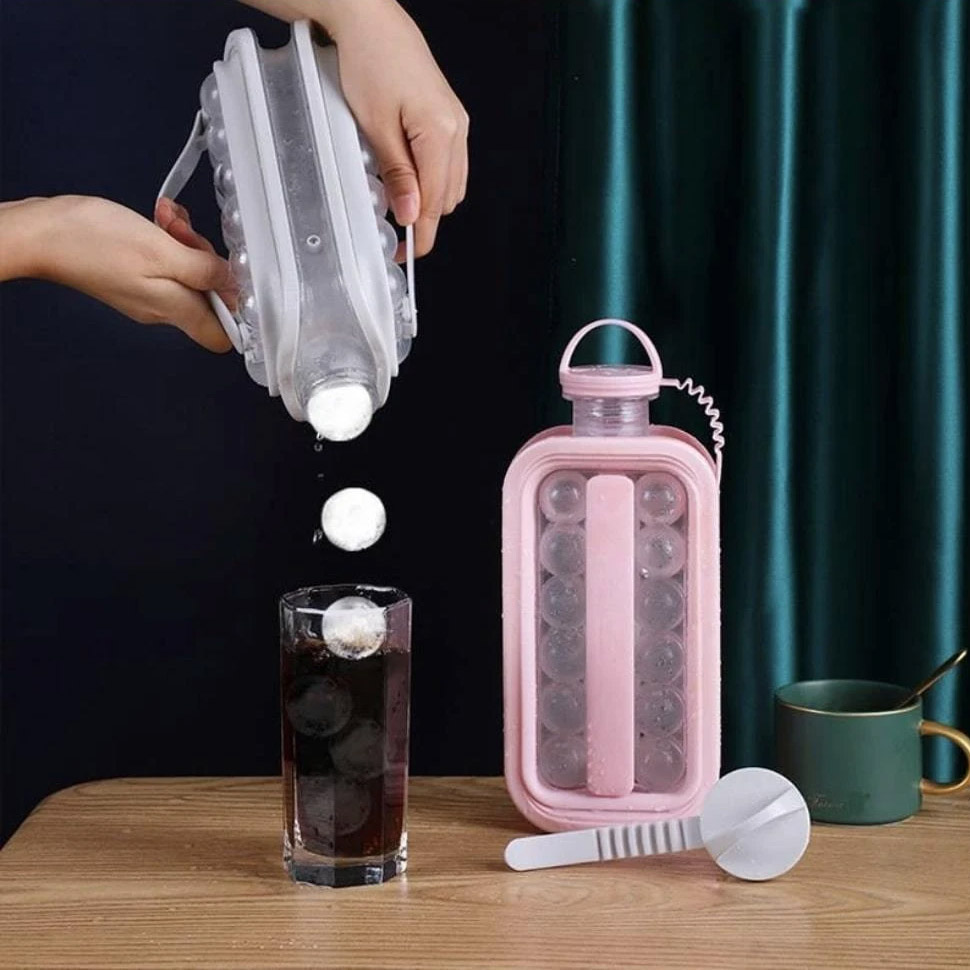 Since the ice kettle remains air tight, you can place it in you freezer horizontally or vertically depending on how you can best utilize the space in your freezer. It's perfect for cocktail parties, use in home bars, in restaurants, at the beach, holiday events, traveling, exercising, and more. Not only will make ice balls from water, but you can also use any liquid of your choosing to make fun and unique drinks for a party, including fruit juice, tea, coffee, and more.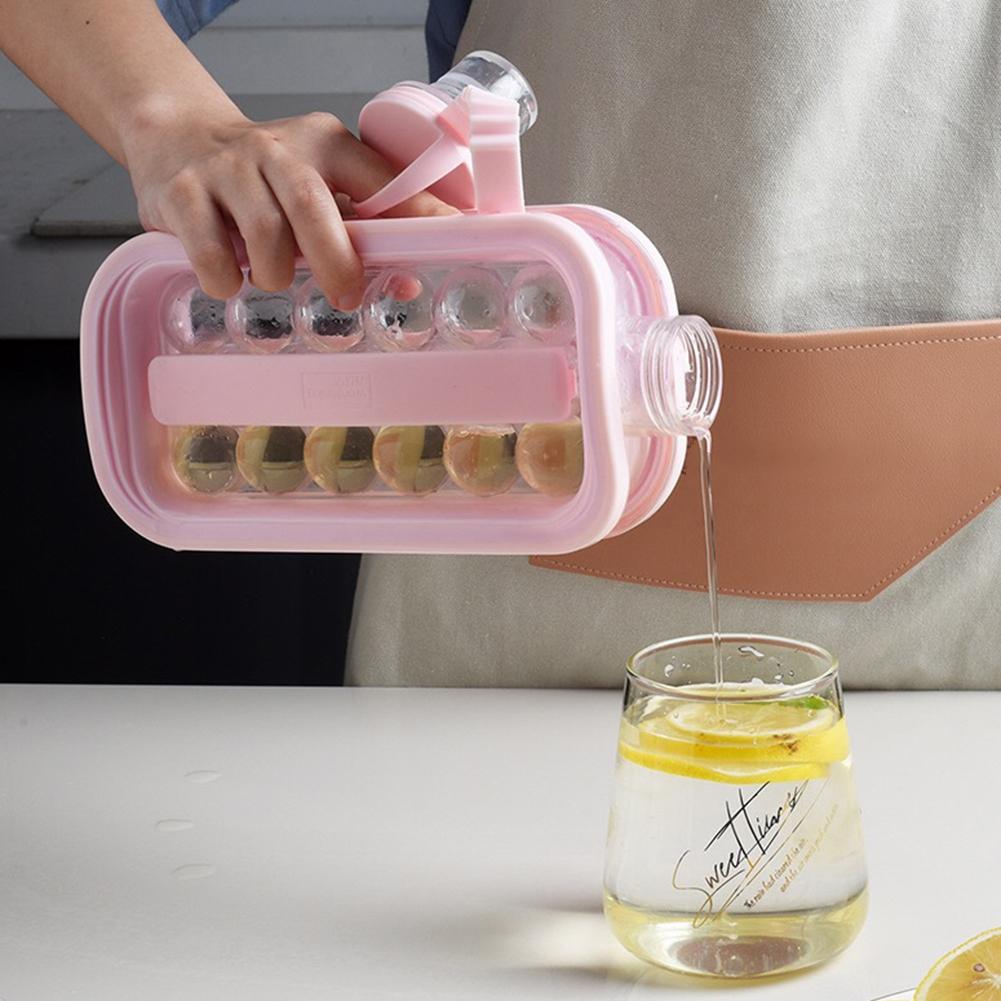 The Ice Kettle 2-in-1 ice maker and portable water bottle is white in color, though you can find more color options on Ebay here. It measures 10.7 inches tall x 4.5 inches wide x 2.3 inches thick, it's made from tritan BPA-free plastic, it's non-toxic, leak-free, and it's made from high-quality materials so it won't crack or break.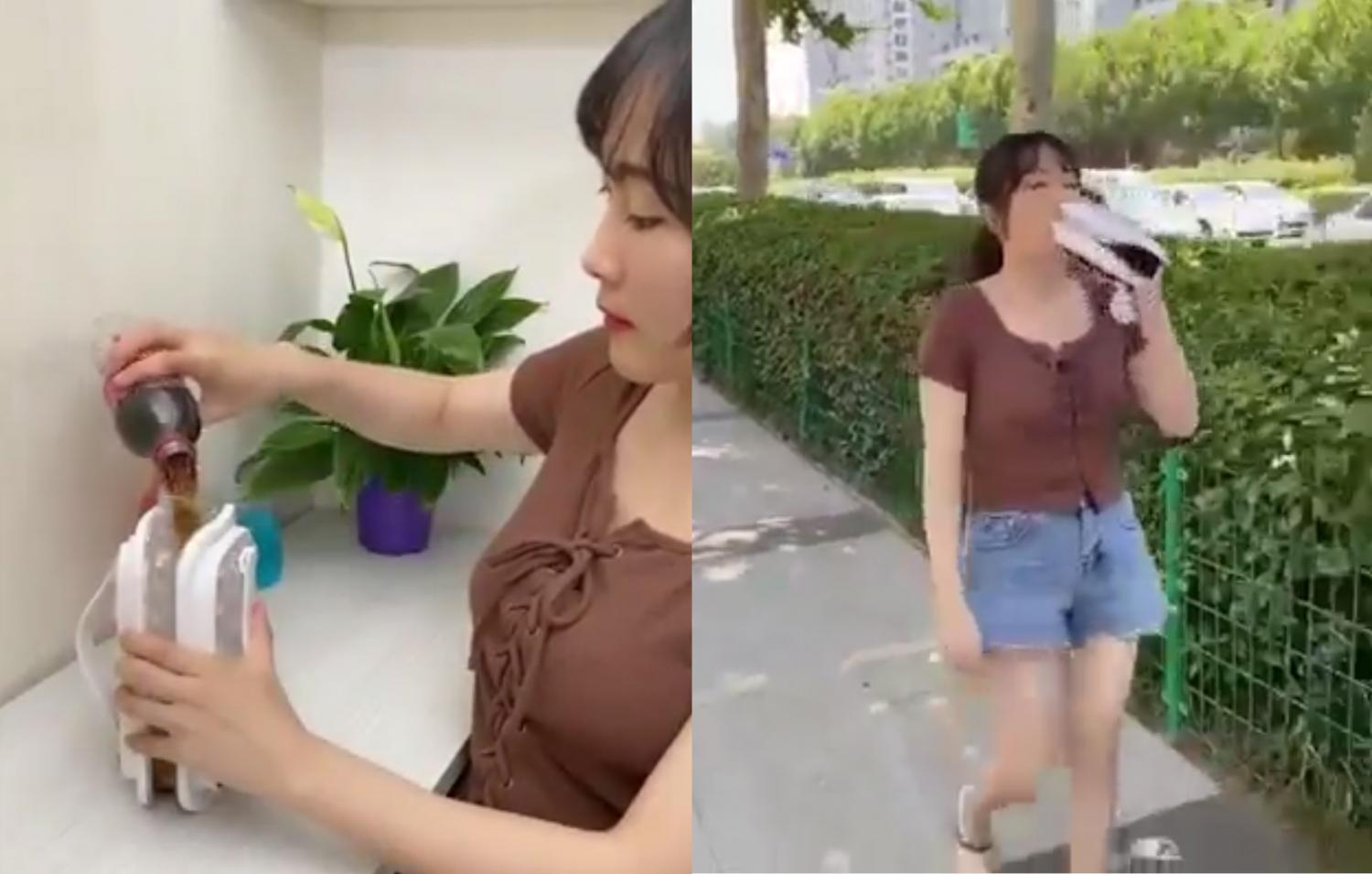 Check out the 2-in-1 Ice Kettle portable bottle in action via the video below.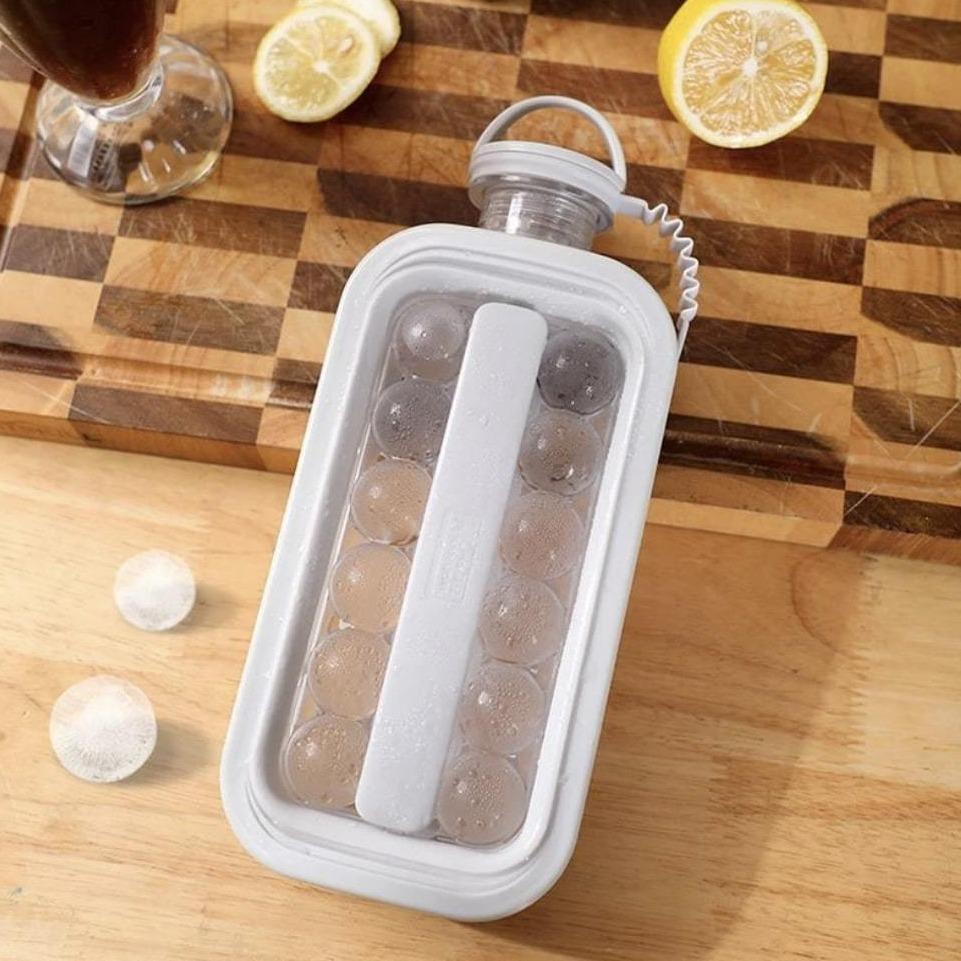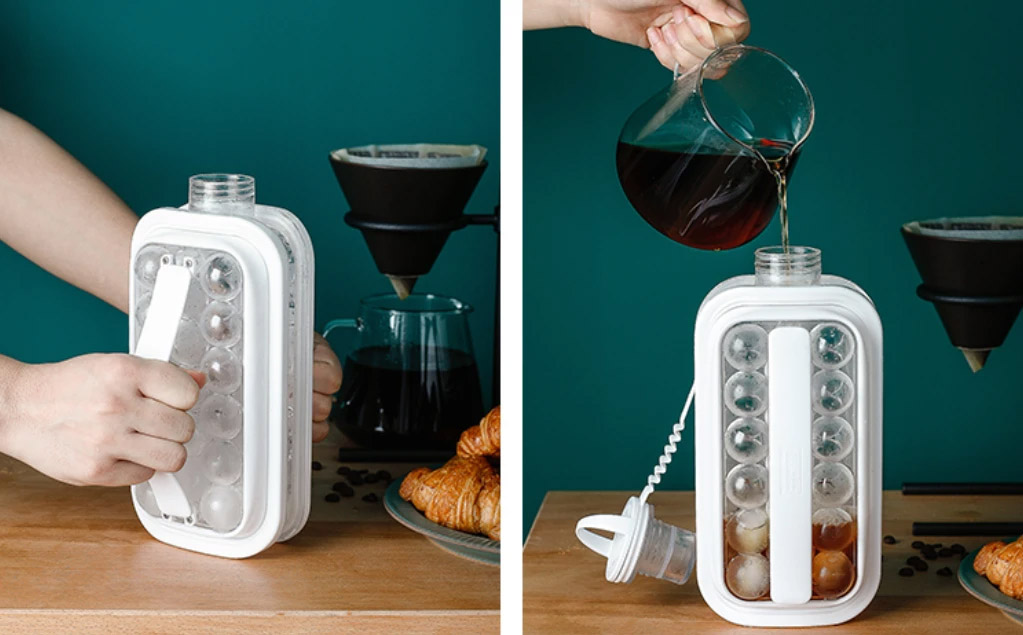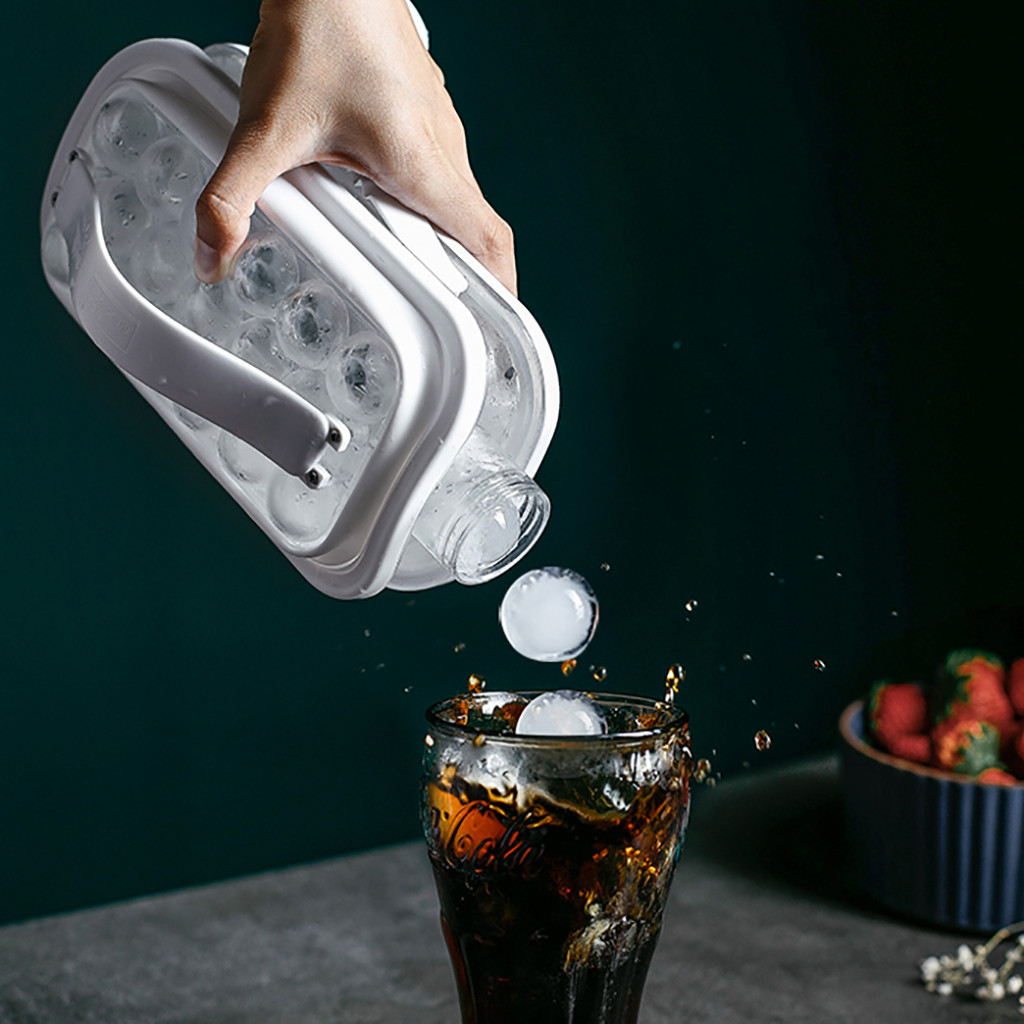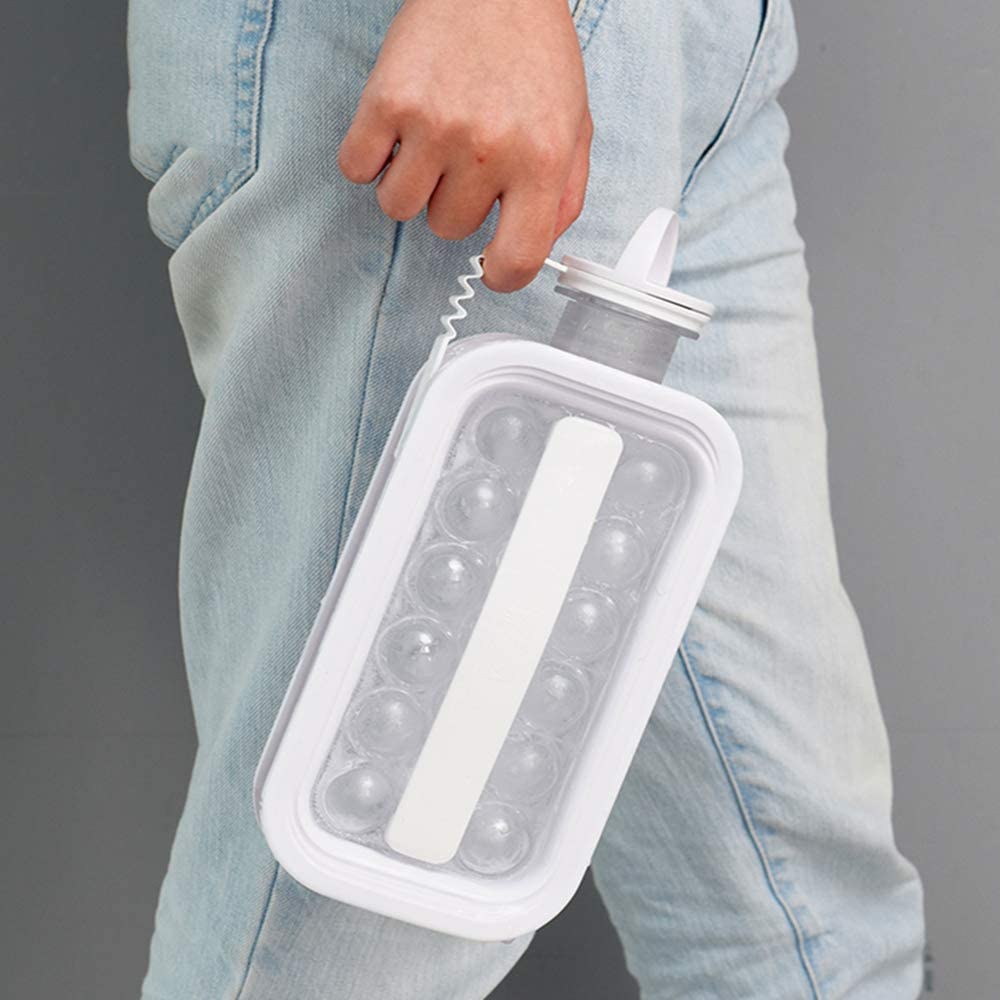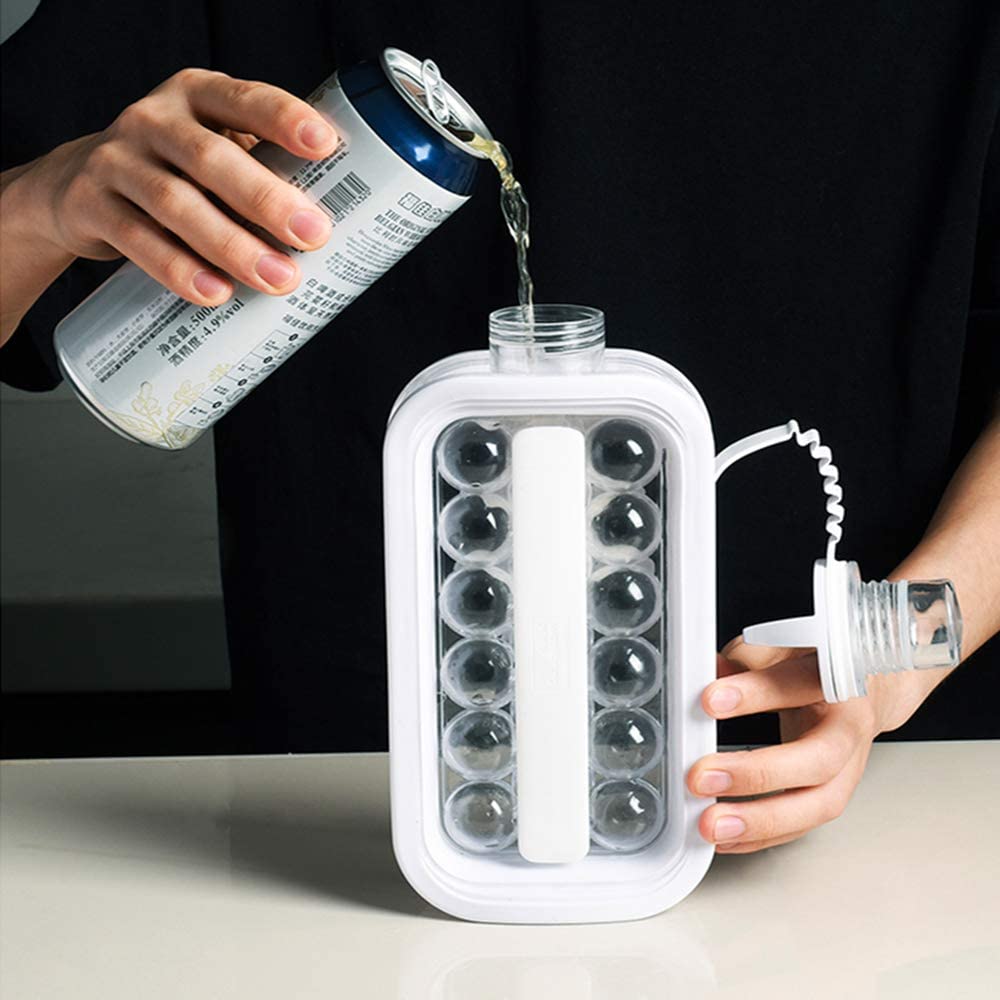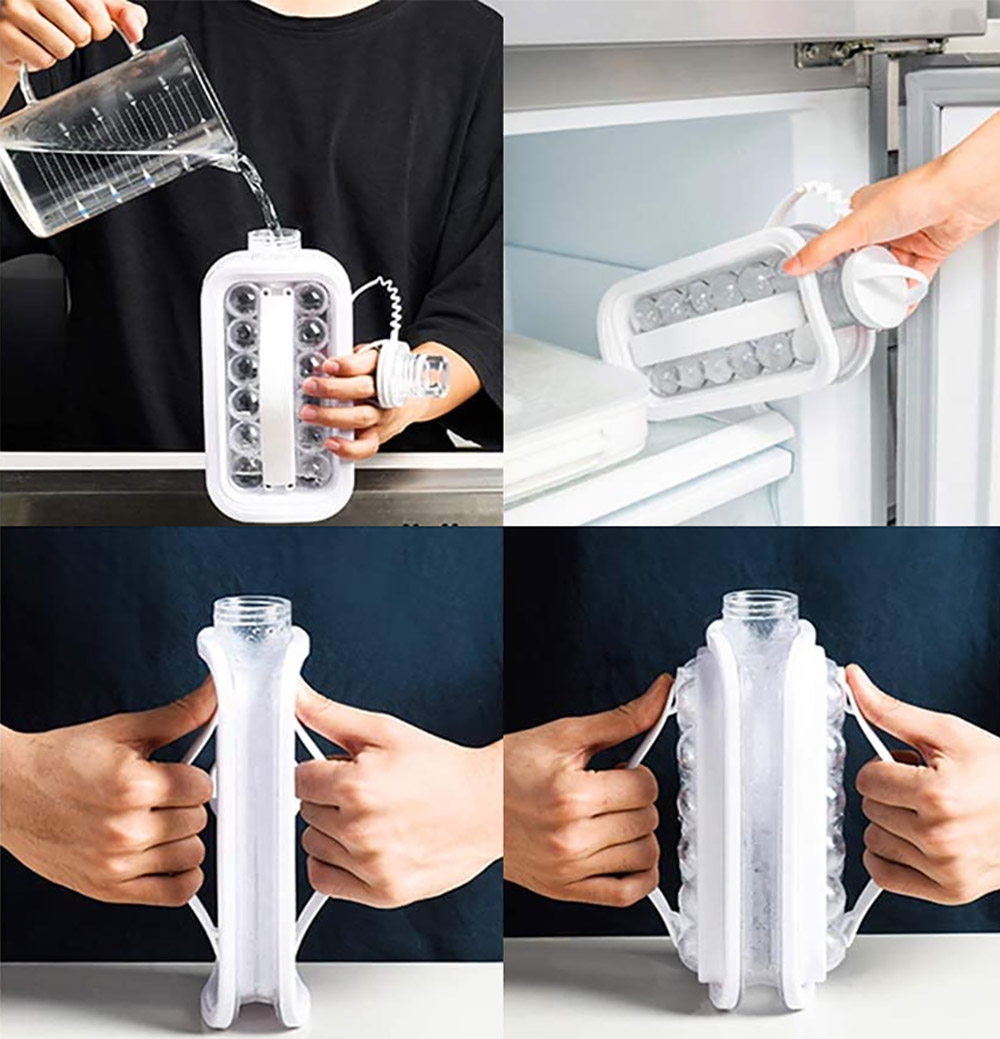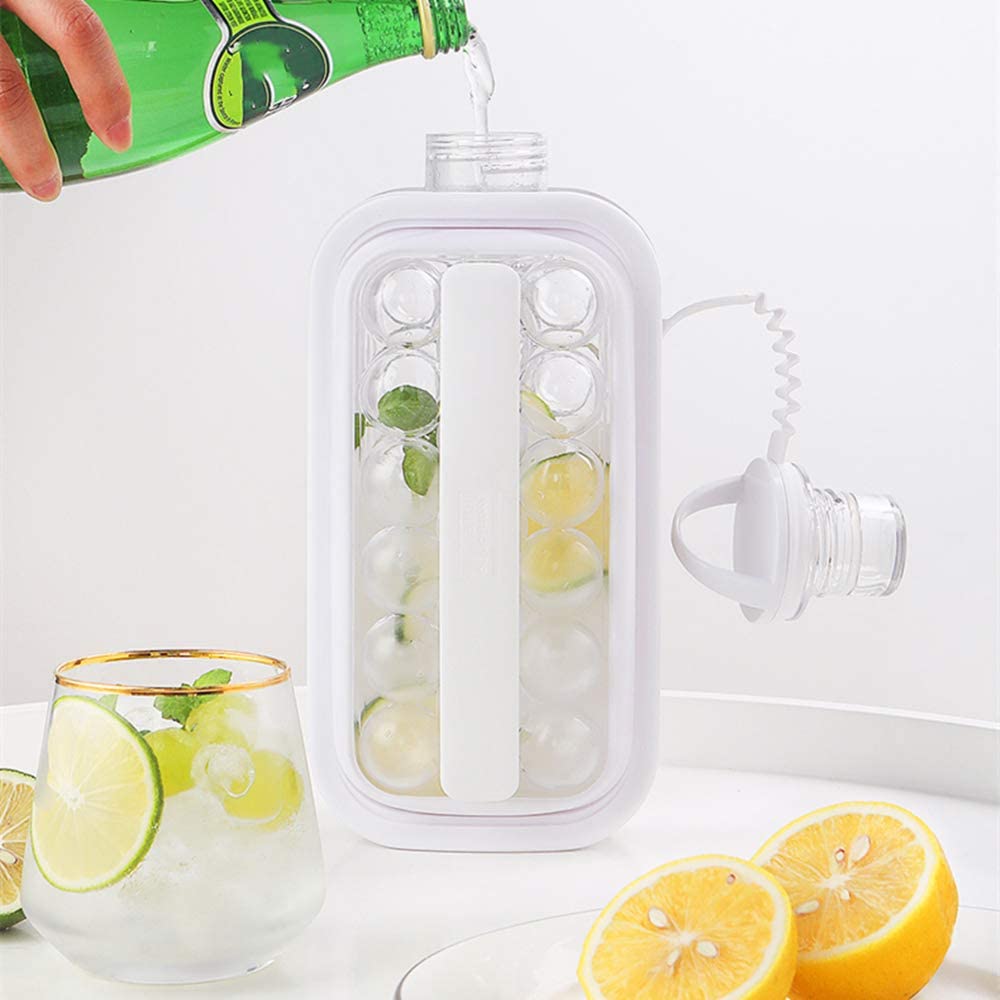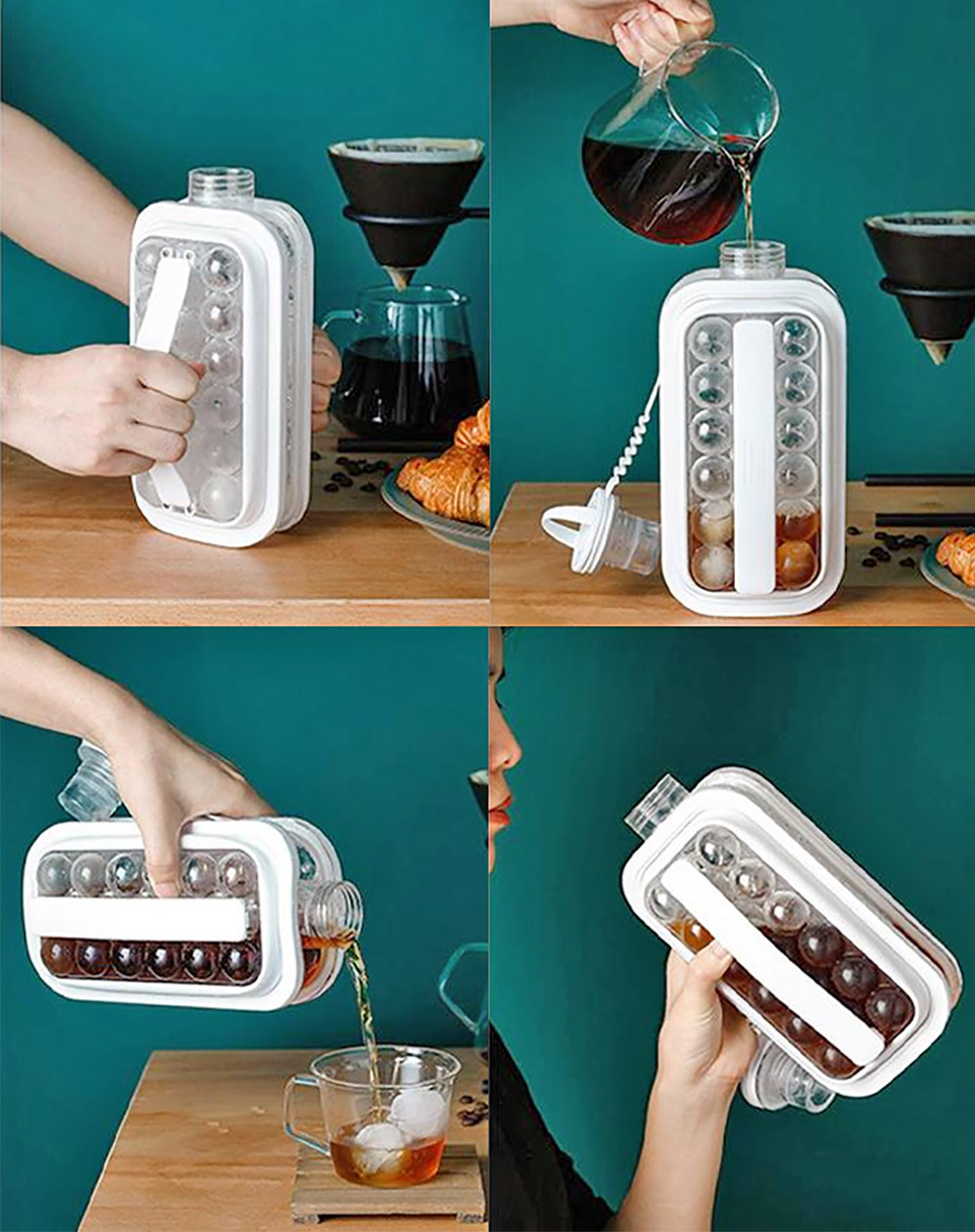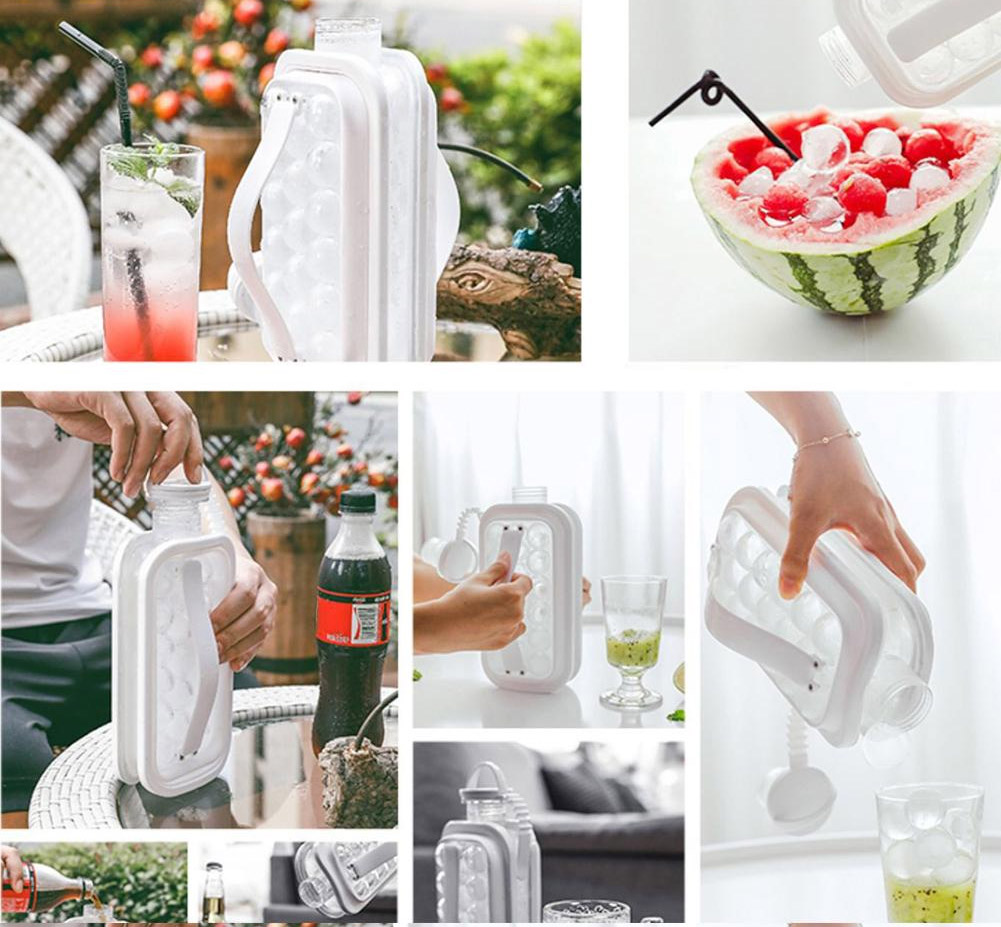 Subscribe To Our YouTube Channel