Ice Genie: Replaces 10 Ice Cube Trays
By Ryan on 05/04/2018 8:20 AM (Updated: 05/30/2018 9:51 AM)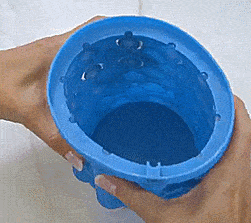 No one likes having to continuously refill ice cubes every time you grab a few out. For those that don't have ice makers in their fridge, getting an ice-cold beverage can be more of a hassle than it's worth. Though the Ice Genie looks to change this! It's a device that essentially replaces 10 of your ice cube trays, and takes up a fraction of the space that those 10 trays would take up.
How the Ice Genie works is, you simply fill the outer edge with water and once frozen, just push and squeeze on the Ice Genie and let the ice fall into the center of the container. You can then refill and re-freeze it up to 3 different times to hold over 120 ice cubes.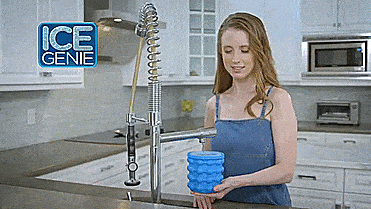 No more need to take up half your freezer space with dirty ice cube trays, the Ice Genie even closes with an air-tight lid to keep your ice from getting dirty of stinky. Plus, the lid prevents the Ice Genie from spilling in the freezer.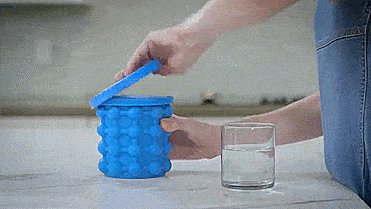 Not only can the Ice Genie make and hold a ton of ice, but it can also be used as a giant koozie to keep your large bottles chilled. Just slip in a bottle of soda, wine, water, or beer into the center of the Ice Genie to keep them chilled for hours. It even can hold an entire pint of ice-cream.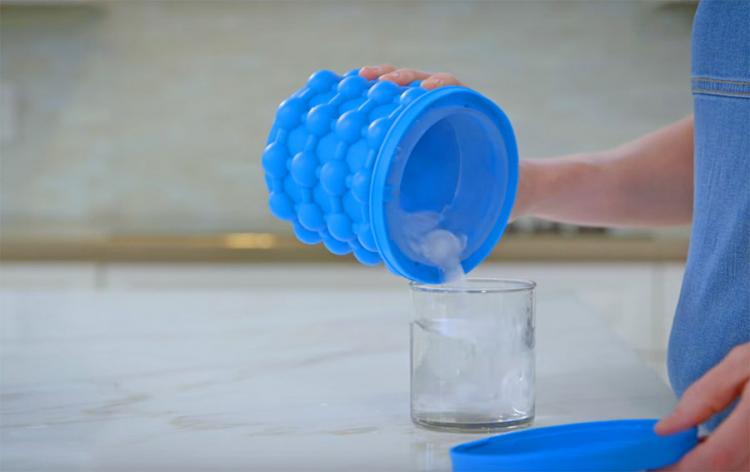 The Ice Genie:
Holds up to 120 ice cubes
Replaces 10 ice cube trays
Saves a ton of space in your freezer
Has an air-tight lid
Is dishwasher safe so it's super easy to clean when it needs it
Is made use safe, BPA-free materials
Can quickly chill bottled beverages in the center
Gives you enough ice for your whole party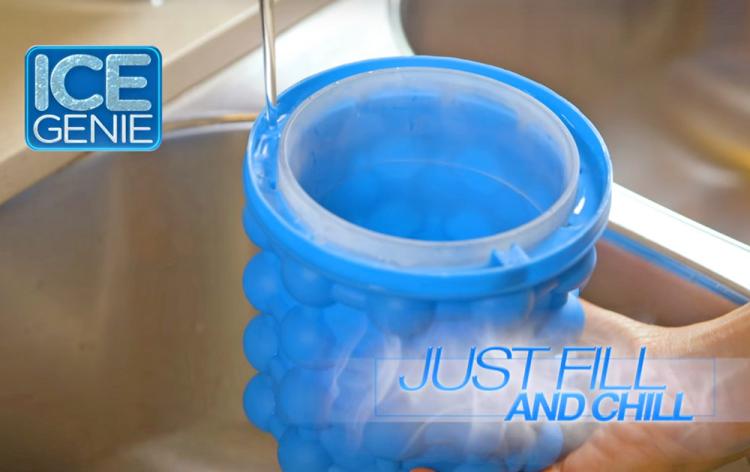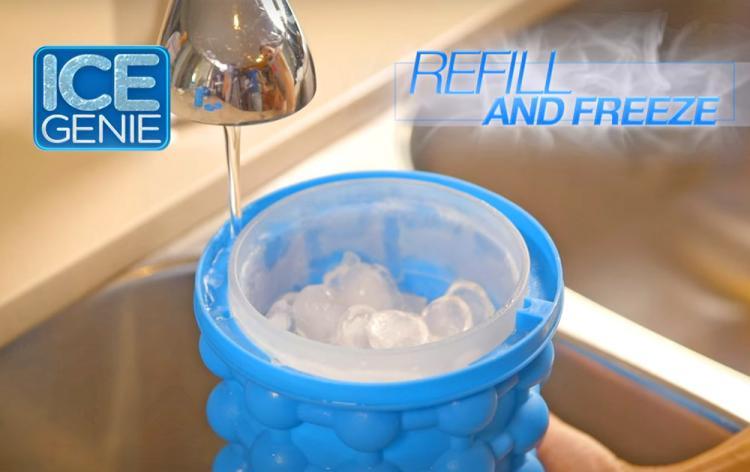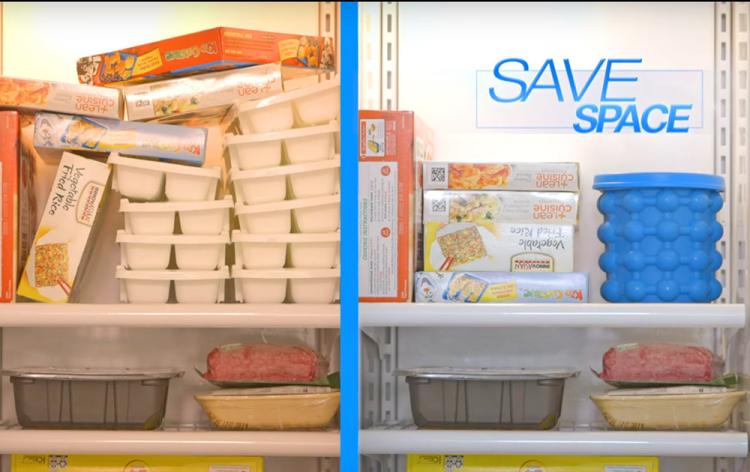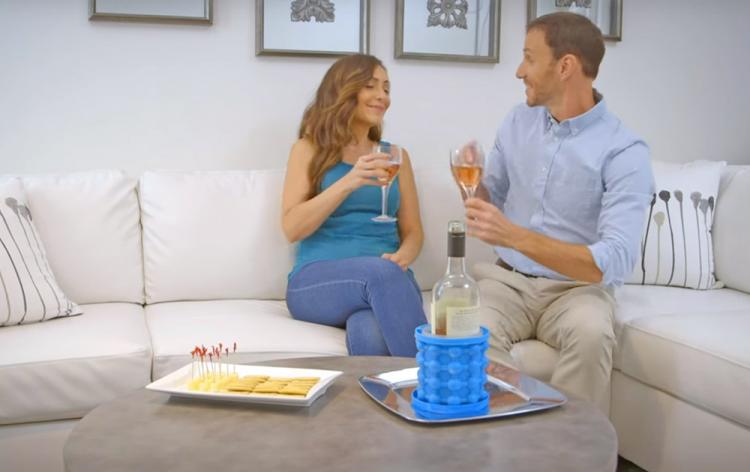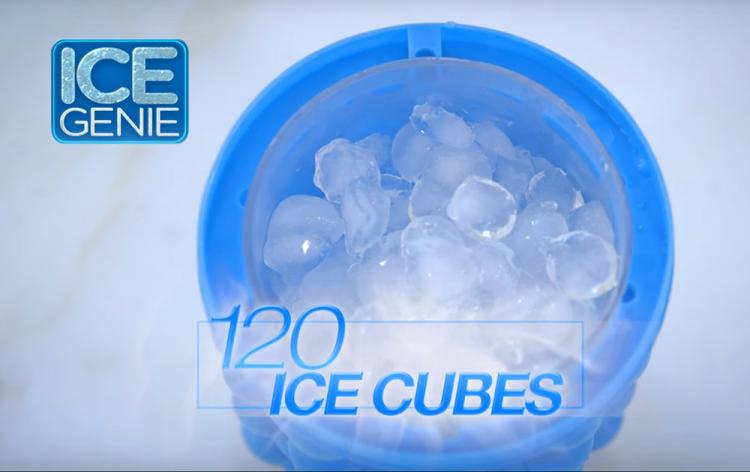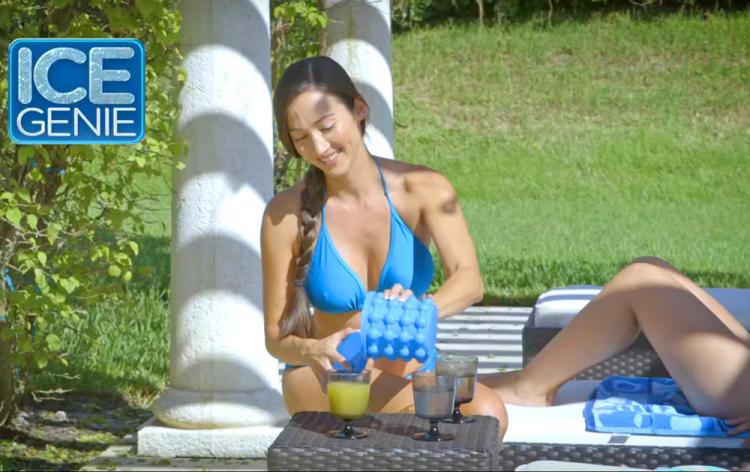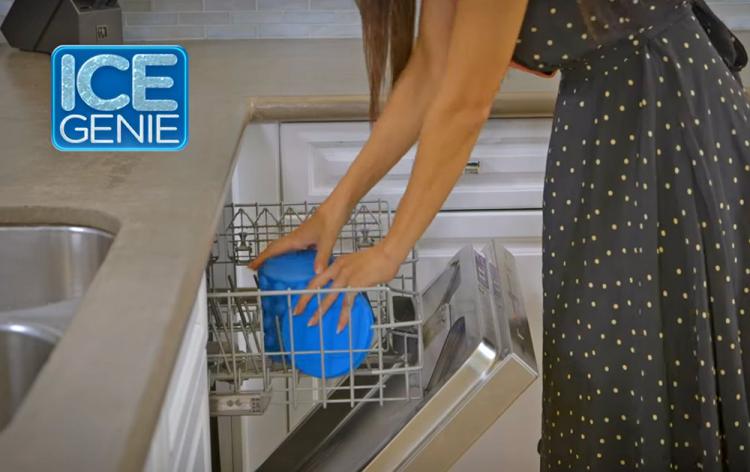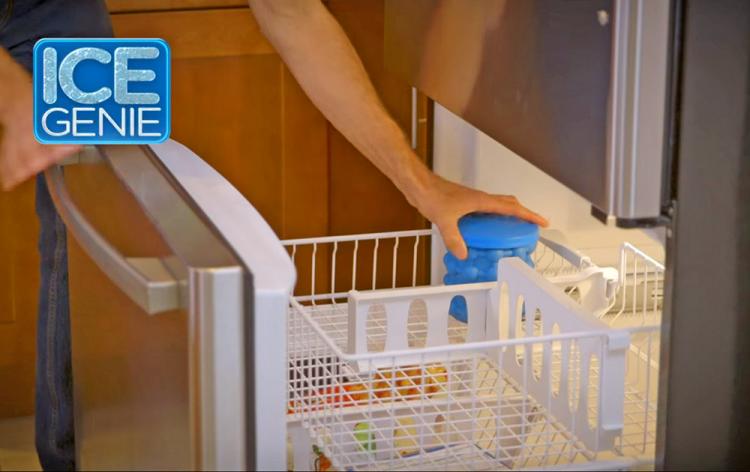 Subscribe To Our YouTube Channel