This DIY Kit On Amazon Lets You Build Your Own Giant Backyard Waterslide
By Ryan on 03/24/2022 9:37 AM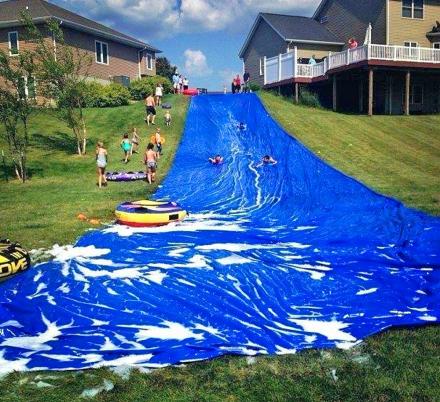 We've all seen them on social media and elsewhere, those giant backyard water-slides that look truly glorious, especially on hot summer days! Well, there's now an easy, and quite cheap way to make your own tarp slide right on Amazon, and it's 75 feet long x 12 feet wide. Still not big enough for that massive hill in your backyard? Well, buy more than one!
It's called the Wahii WaterSlide, and it's self-touted as the world's biggest backyard lawn water slide, plus it appears that it's the number 1 selling giant water slide in America.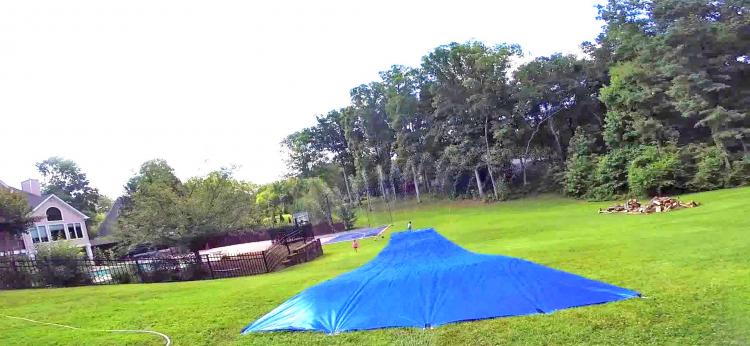 An amazing idea for summer birthday parties and family gatherings, the giant tarp backyard waterslide is made from thick specially made UV protected plastic. The surface of the slide is super smooth and is rated to hold 265 lbs per square foot.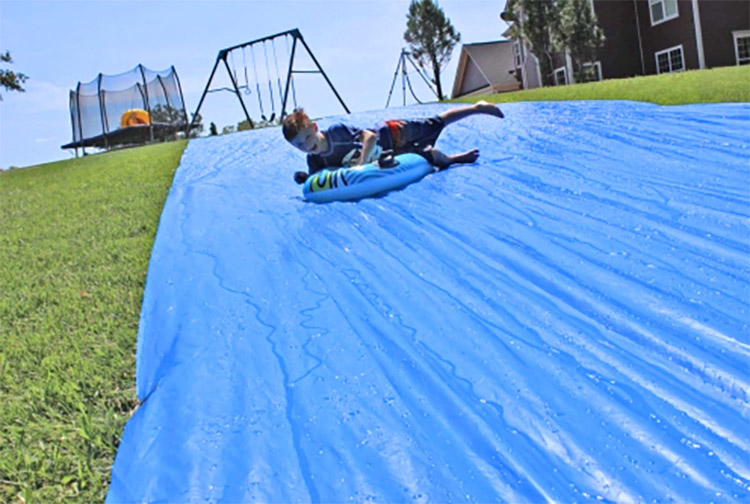 How do I setup the giant backyard waterslide?
The giant backyard waterslide takes just 15 minutes to fully setup, and uses a patented technology to fasten it to the ground to ensure wind or other factors don't move the slide around. For best results use it on a manicured grassy terrain that's on a slope or hill. Then just place your hose or sprinkler at the top of the slide and allow the water to fully flow down the entire slide.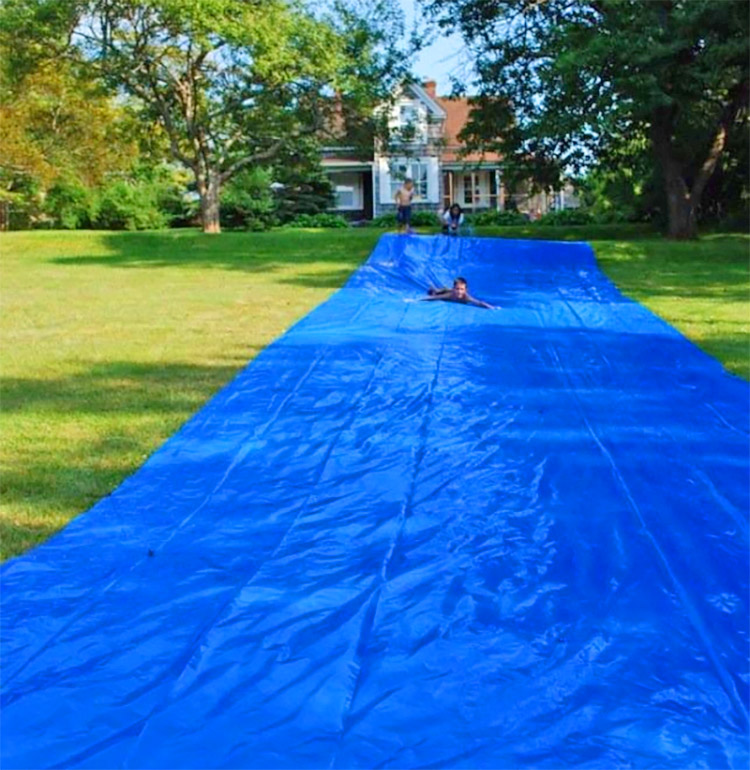 It's also recommended to use with some sort of baby soap for optimal sliding and slipperiness (plus it's tearless). You can use the giant slide by simply running and sliding with your body, or use a pool float or water tube.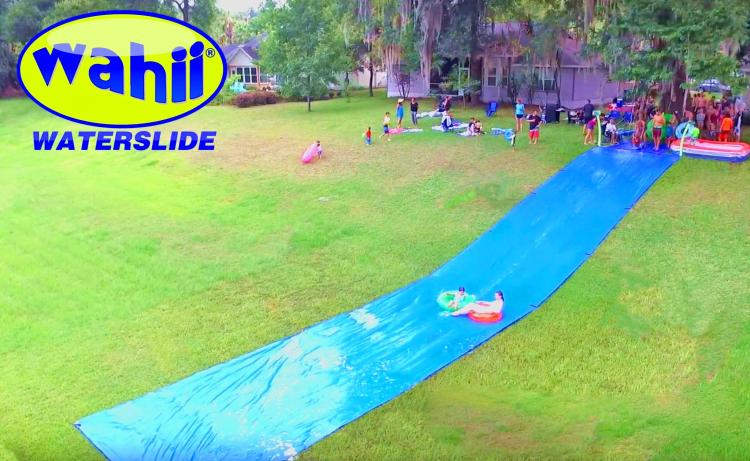 When shipped, the tarp water slide comes folded up, and measures just 19.7 inches long x 11.8 inches wide. Though, when fully layed out the slide measures 75 feet long x 12 feet wide. The slide weighs 44 lbs, and best suited for kids aged 5 and up.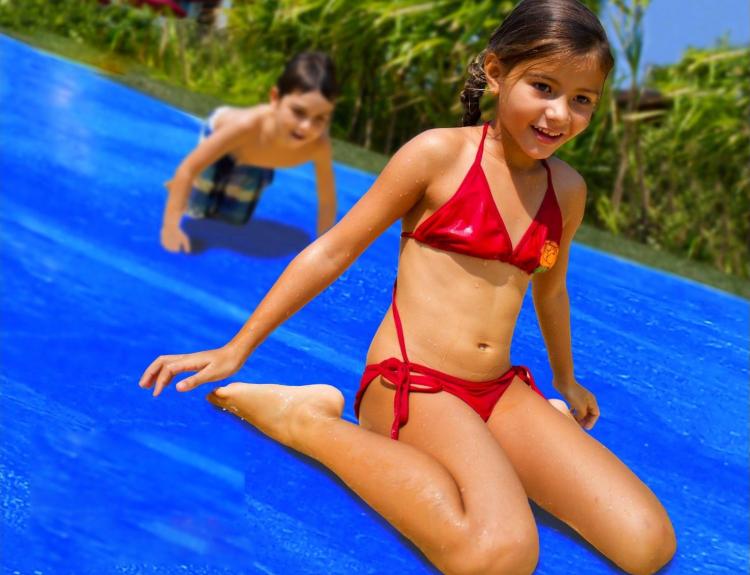 The giant backyard waterslide comes in two different sizes to choose from, a 50 foot version, and a larger 75 foot version! Though you can always connect together more than one to make it extra large!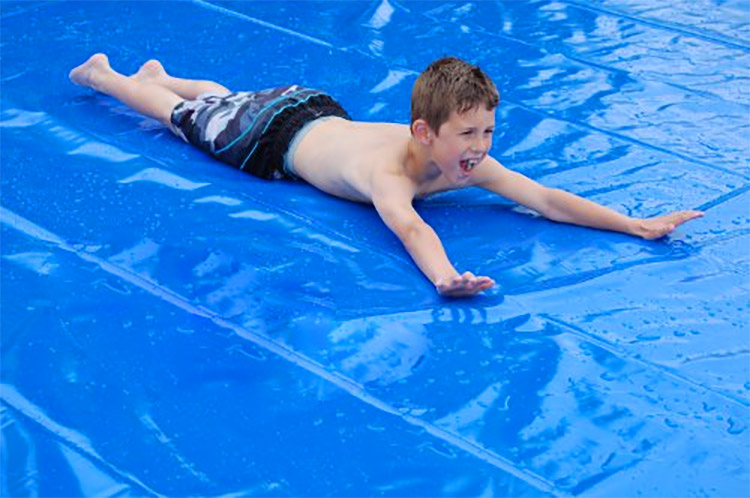 You can snag the 50 foot waterslide kit for around 110 bucks on Amazon, whereas the $75 foot version will cost you around $140 bucks on Amazon.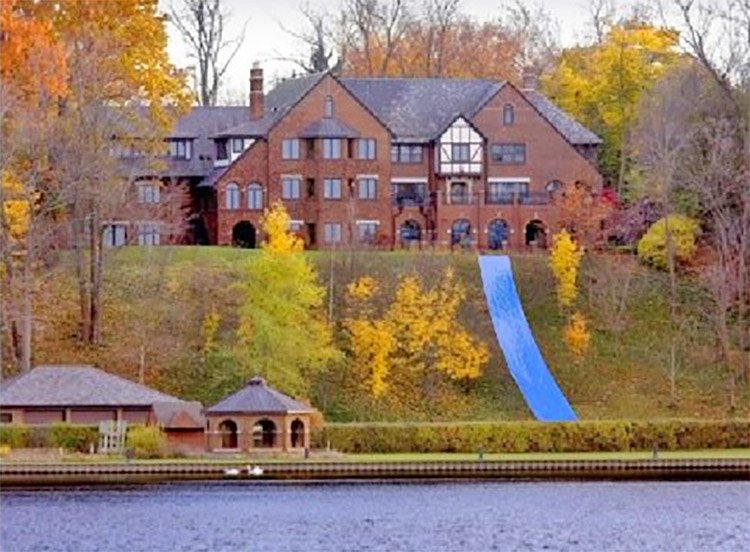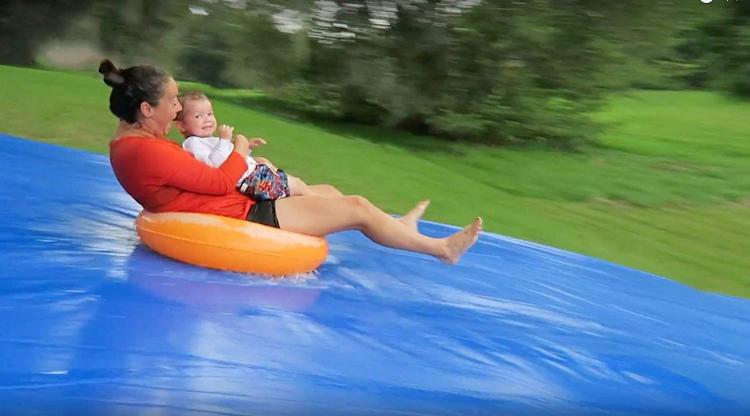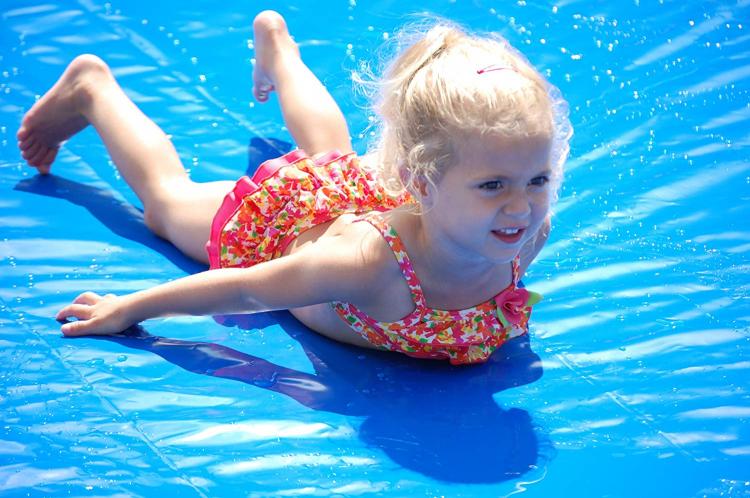 Check out the DIY giant backyard water slide in action via the video below.
Subscribe To Our YouTube Channel