This Paper Lampshade Table Lamp Has a Glass Base For a Plant Terrarium
By Ryan on 04/27/2016 6:07 AM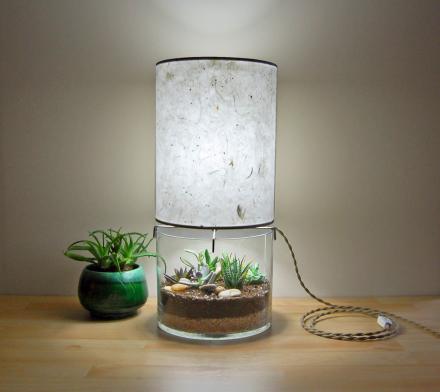 These handmade lamps feature a glass base below the lampshade that doubles as a terrarium to display a plant, or you could simply use it as a display case or container to hold stuff. The tall paper lampshade accentuates the linear quality of the glass vase making for a minimal, clean, and modern table lamp that any desk would be proud to hold. The plant terrarium lamp makes for a perfect gift idea for any plant enthusiast, minimalist, or modern decor lover.
Handmade and sold by Etsy store SHareStudios, the plant terrarium table lamp comes in a plethora of different styles to choose from, ranging from taller thinner lamps, to shorter wider lamps, along with cylinder shaped lamps to square shaped lamps. All of which contain the glass plant terrarium as the base of the lamp.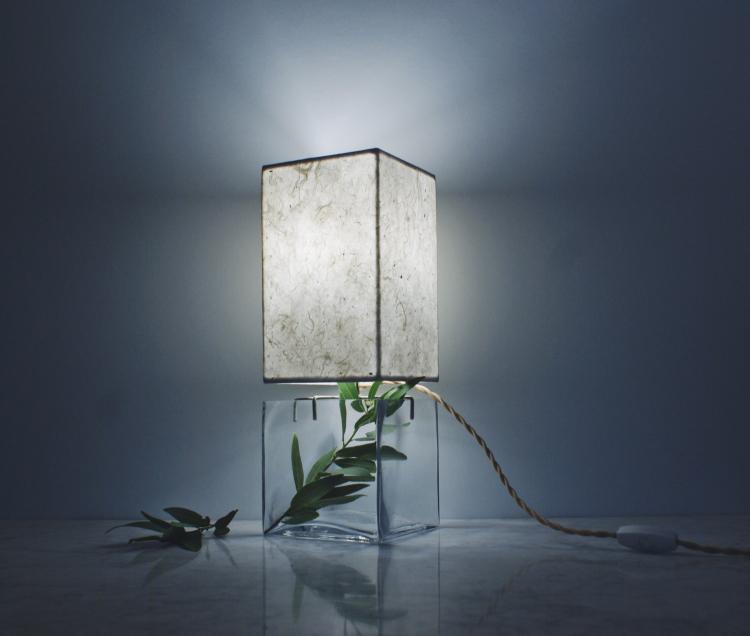 Each lamp will measure between 13.5 inches to 19 inches tall and 5.5 inches to 10 inches wide depending on the size and shape of the lamp you choose. Each lamp is handmade from paper and steel, perched atop a glass base, and fitted with a retro style cloth covered cord that has an inline switch and measures 6 feet long with a white stylish plug on the end of it.