These Bat and Spider Halloween Bowls Are The Ultimate Way To Display Your Candy
By Ryan on 08/05/2021 9:54 AM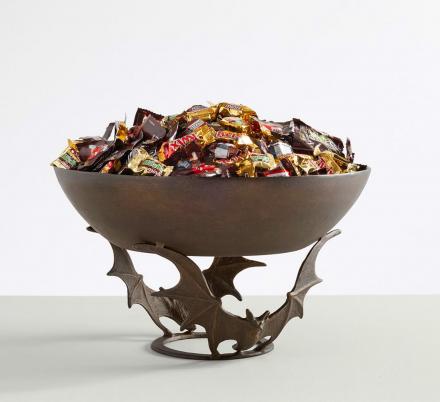 Halloween is always a fun and good time with all the costumes, decorations, and of course kids with their trick-or-treat expeditions. The parties are exciting as guys have fun in their costumes. For those at home, the kids never stop coming by the front lawn. A lot of candy will be needed to keep the tricks at bay. Where will all that candy be kept? How about surprising the trick-or-treaters with a Halloween décor of your own. A trick or treat bat Halloween bowl like no other, and to make it even better the bowl is hand cast with aluminum.

Versions: Bat | Spider | Pumpkin

This bat Halloween candy bowl is perfect for storing your wrapped candy, nuts, and other sweets. It's elevated with two bats holding up a bowl with their majestic wings. This bowl is an all-rounder and it can be used even on normal days sitting nicely in your office desk or home office. It's a marvelous piece of Halloween décor, and the large size will serve candy for all the trick-or-treaters who come by on the night of October 31st. Surprise your guests during Halloween with it and they will love it, especially guys who like gothic décor.
The bat Halloween candy bowl is hand cast from aluminum and has a bronze finish!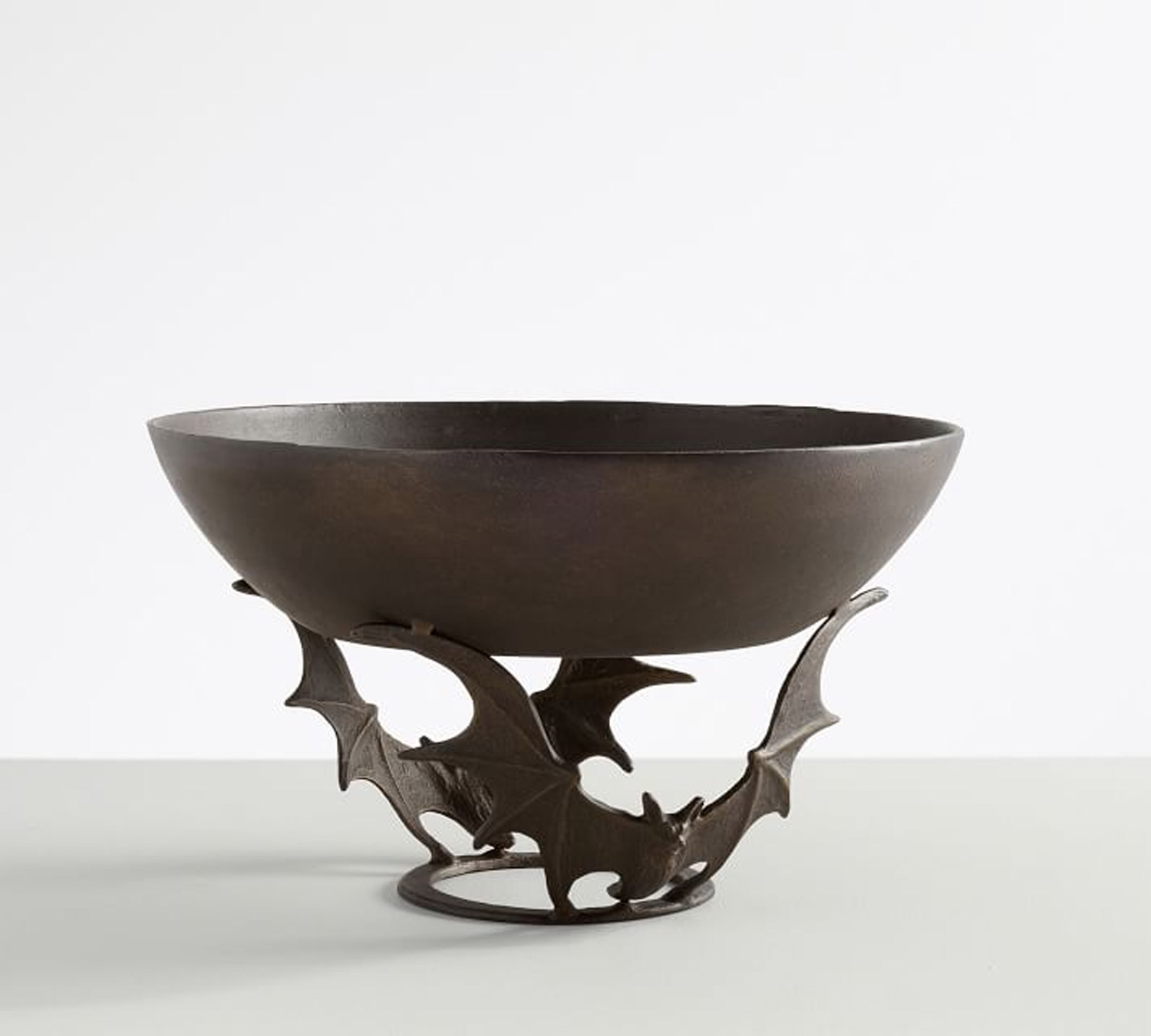 Its hand cast with aluminum and features a nice bronze finish. The quality is clear and the durability is out of the question. You can count on the bowl serving you for a lot of Halloweens. The bowl part is permanently held by the bats and is not removable. It's to be used with wrapped candy only, and direct contact with foodstuff should be avoided. The large size of the bowl will hold a lot of candy and the elevated base keeps everything within easy reach. The bat bowl has a diameter of 16.35", a height of 4.5", and weighs 4 lbs. It's light and the size is not huge, good for any desk space.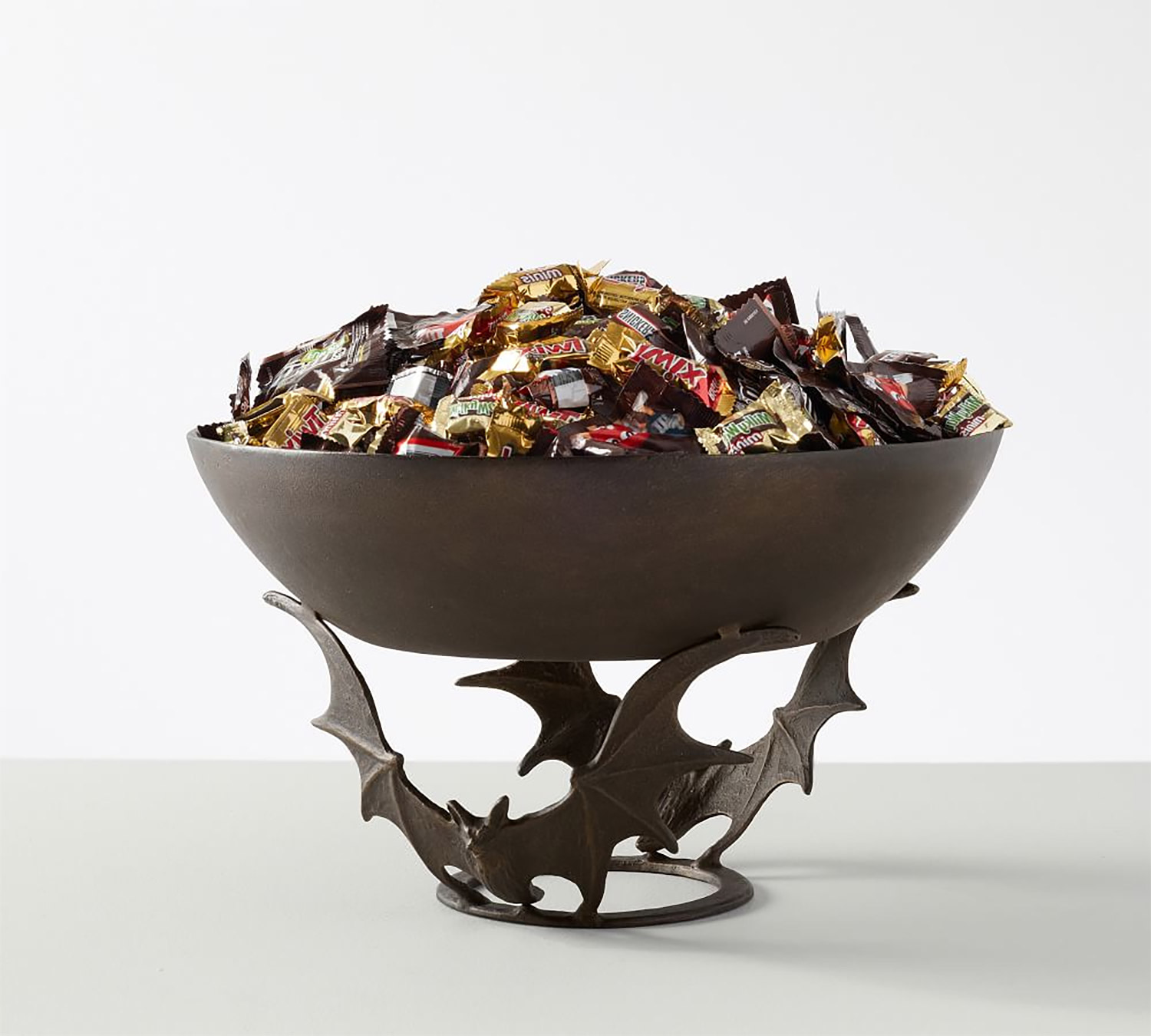 Of course, this would pass as an excellent gift to someone who likes Halloween a lot and or one with a liking for gothic culture. The bat bowl is broad and deep to hold all the candy in the world you need. The design is unique, cool, and spooky, just about representing everything that's about Halloween. A great piece of Halloween decoration that can be used on normal days as a place to put your car keys or loose change. It's multifunctional and decorates the place really well. Cleaning the bowl is an easy task, a wipe with a soft damp cloth will do the trick.
The same company also offers a spider candy bowl that extra creepy for people who hate spiders!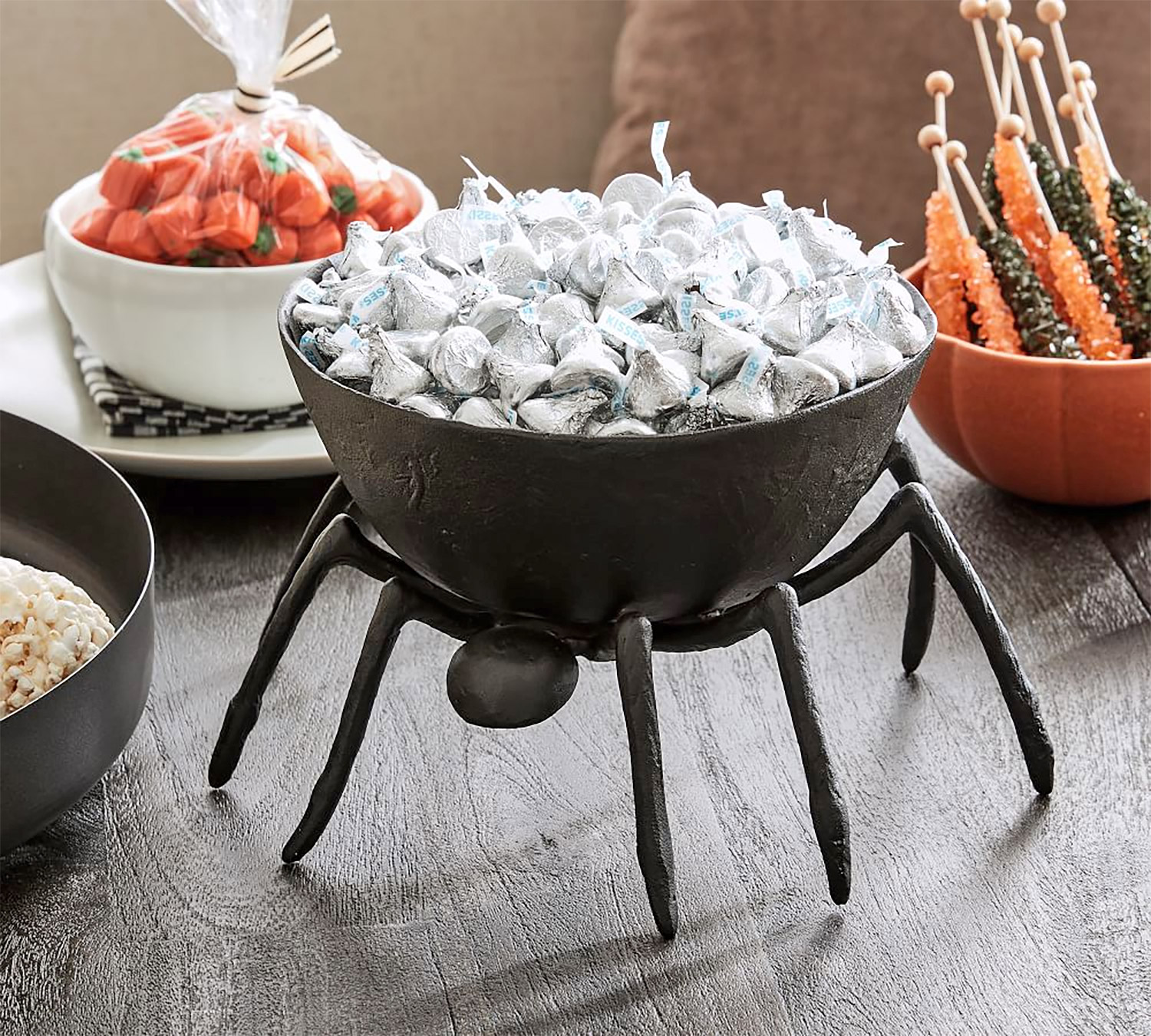 The giant spider Halloween candy bowl is also made from hand-cast aluminum, which makes it extremely durable and will last for decades to come!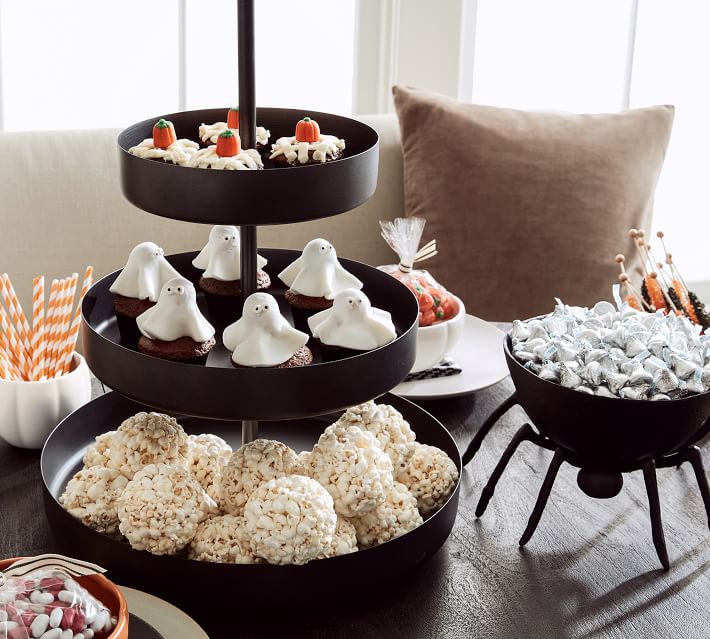 What better way to scare-off trick or treaters than to place your candy on your porch inside a giant spider bowl!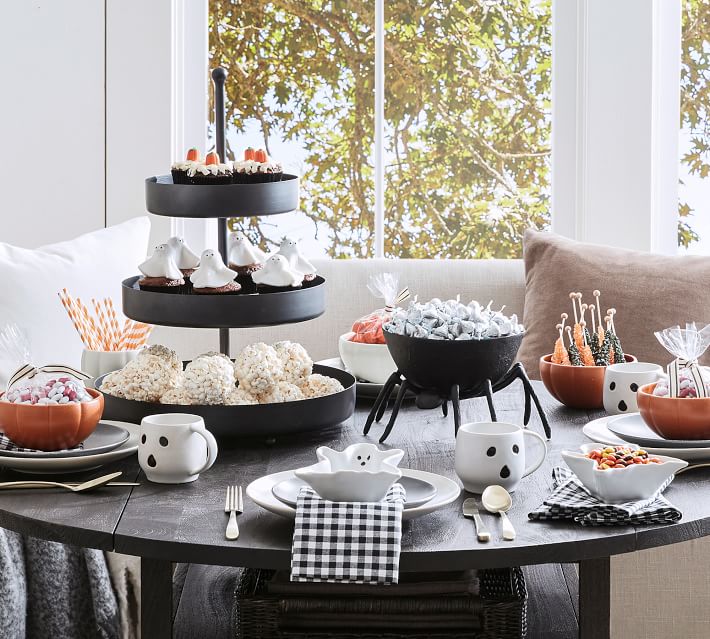 The giant spider candy bowl can hold up to 40 oz of candy, it weighs 1.5 lbs, and measures 9.75 inches wide x 8.5 inches deep x 6.75 inches tall! Or how about this metal pumpkin shaped candy bowl?!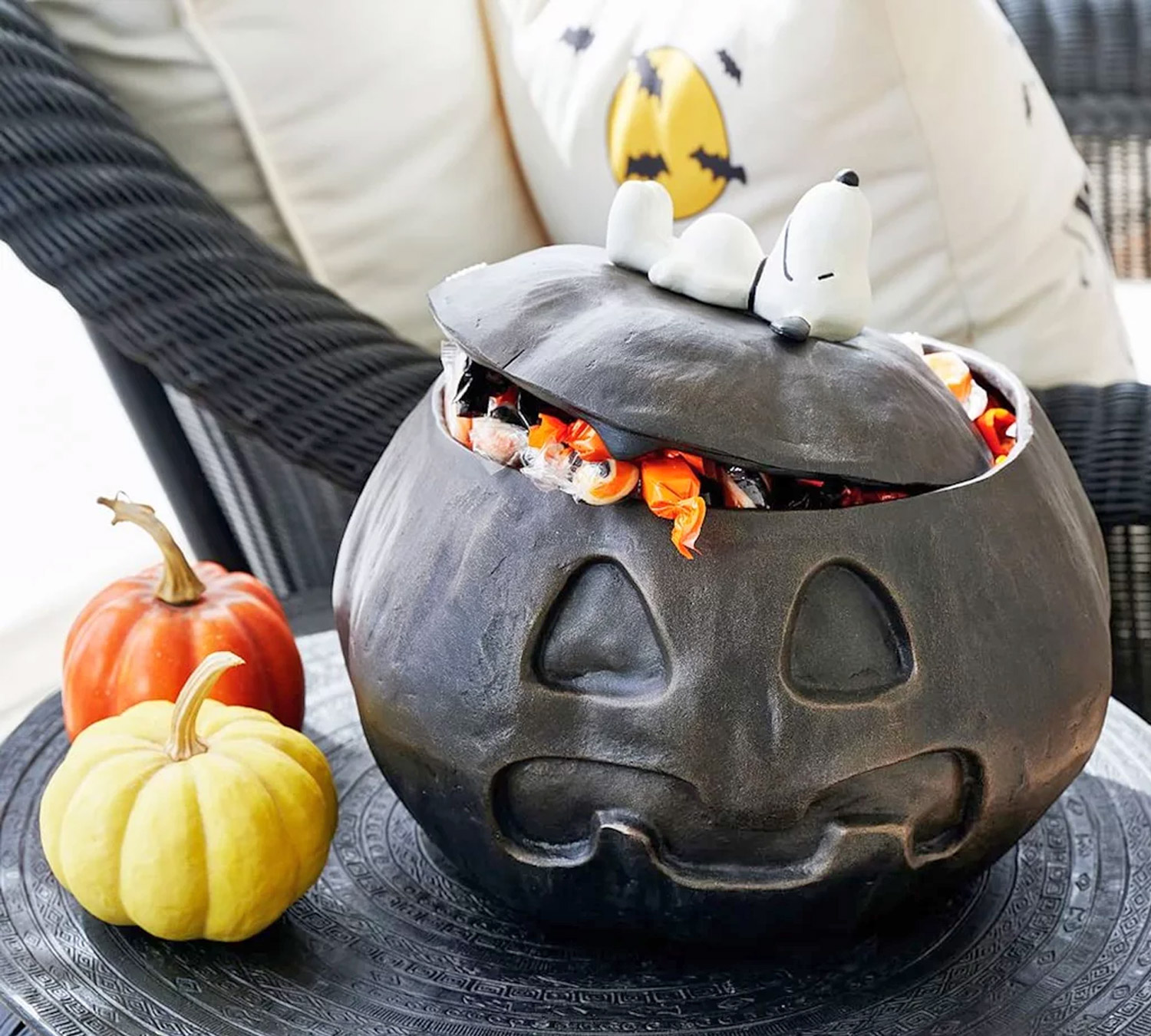 The giant metal pumpkin bowl has a removable lid that features Snoopy the dog from Peanuts lying on his back!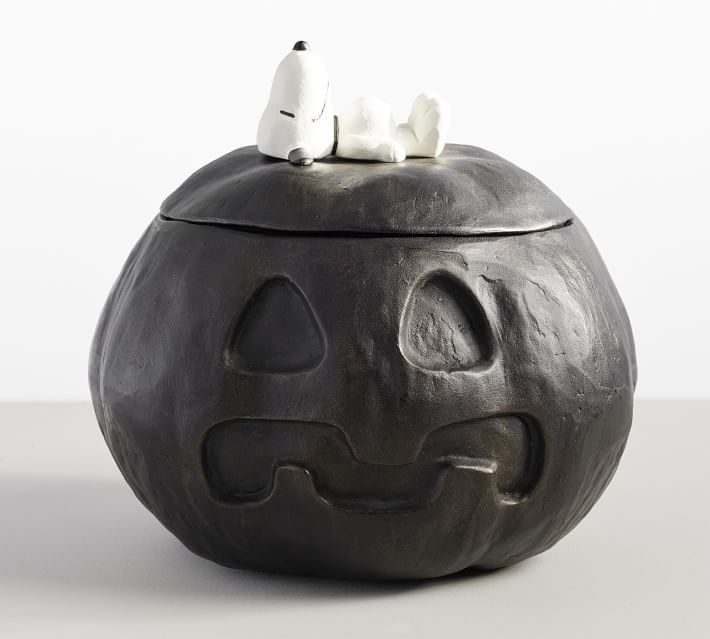 The pumpkin shaped Halloween candy bowl is also made from hand-cast aluminum, and has a bronze finish just like the bat candy bowl!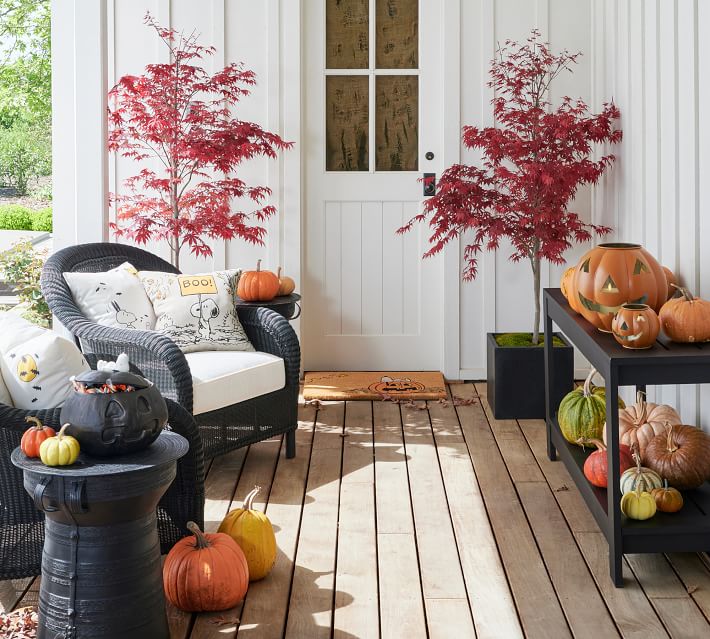 The metal pumpkin candy bowl is meant for wrapped candy or food only, it weighs 5 lbs, and measures 12.25 inches wide x 11.75 inches deep x 5 inches tall (without the lid)!