This New Iced Coffee Maker By Mr. Coffee Lets You Make Perfect Iced Coffees At Home
By Ryan on 09/24/2020 11:00 AM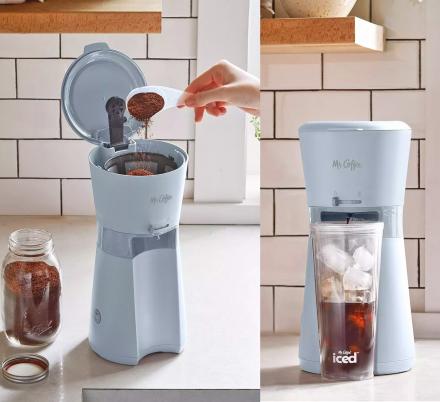 For some there's an iced coffee season in the Summer, but for others like me, iced coffee season never ends. Now you can make yourself a perfect iced coffee at home in just a few minutes with Mr. Coffee's new iced coffee maker. It comes with an extra large plastic tumbler glass that comes with an integrated straw so you can enjoy a nice tall cup of iced coffee on the way to work, on a walk, or just at home.
You may think to yourself, can't I just make iced coffee using a regular coffee maker and just pouring it into a cup full of ice? Sure you could if you wanted the ice in your cup to instantly melt and give you a nice watered down cup of iced coffee. The Mr. Coffee iced coffee maker uses a unique RapidChill brewing process that quickly cools hot, concentrated coffee into your tumbler glass. This way you'll have already cooled coffee coming straight from the coffee maker, which is then chilled even cooler using the ice in your cup.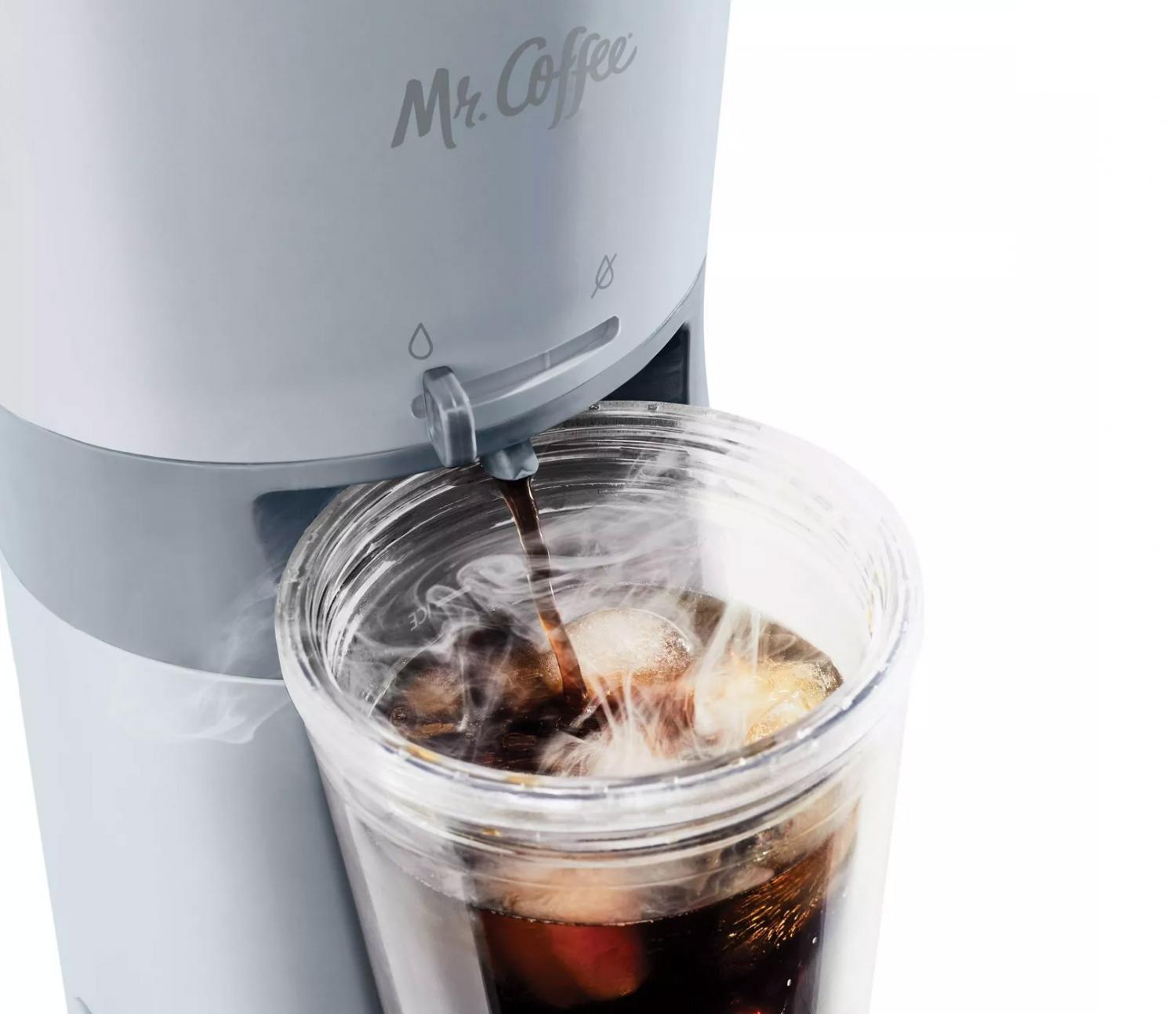 The Mr. Coffee iced coffee maker is foolproof and super easy to use, just fill it up with water from the tumbler glass with however much you'd like, then fill the maker with however much coffee grounds depending on how strong you'd like your coffee to be, place your tumbler glass below the spout, and turn it on. You can also customize it with whatever flavorings you like in your iced coffee. The whole process takes just under 4 minutes to get a full tumbler glass full of iced coffee.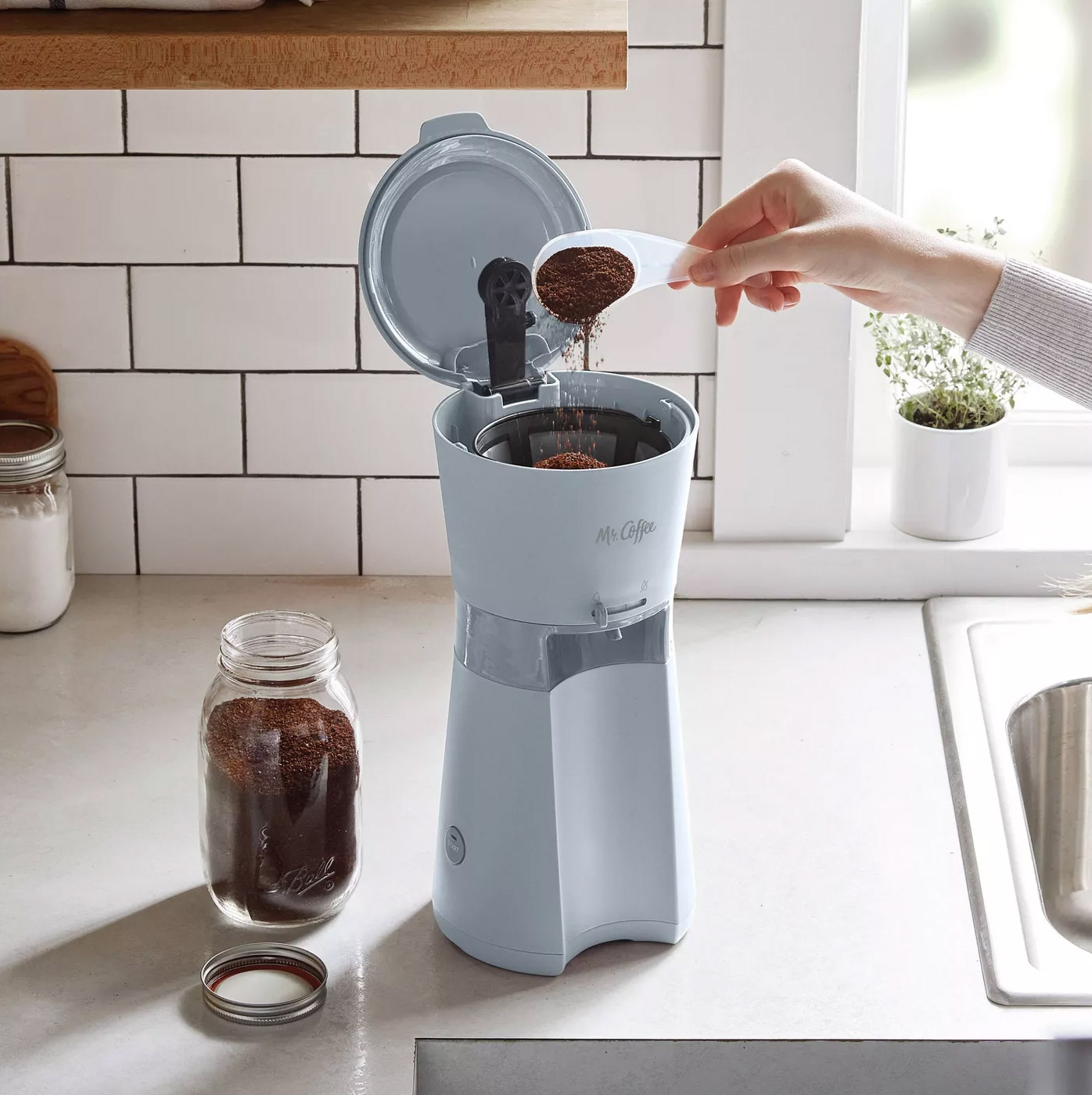 The Mr. Coffee iced coffee maker also features a drip stop function that prevents any mess from dripping onto your counter once completed, it comes with a measuring scoop and a 22 oz double-wall insulated, BPA-free tumbler glass with a reusable straw, a reusable coffee filter, and it measures just 14.5 inches tall x 10 inches wide x 7.3 inches deep so it takes up very little counter-space compared to most other coffee makers.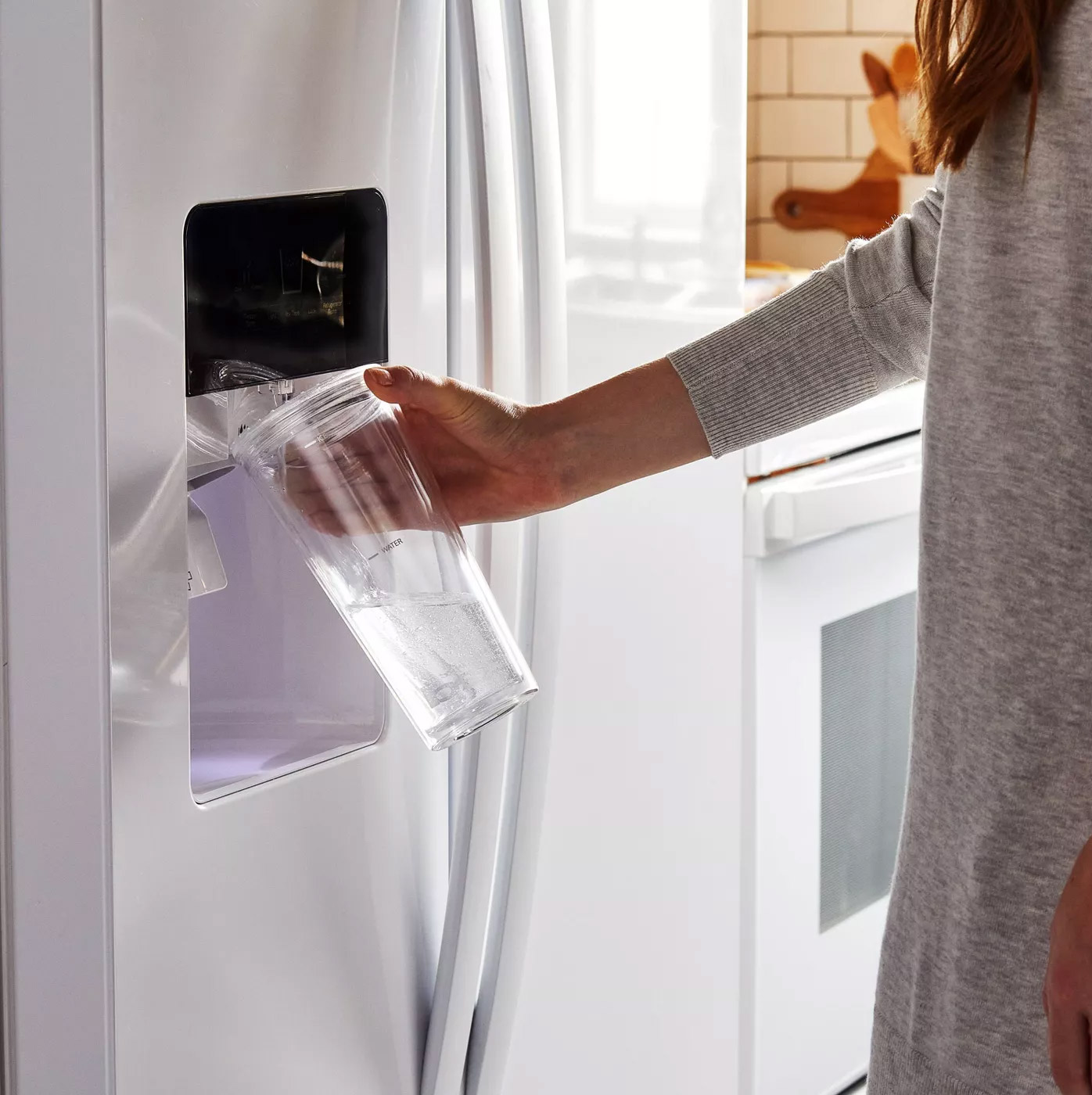 Check out the Mr. Coffee iced coffee maker in action via the video below.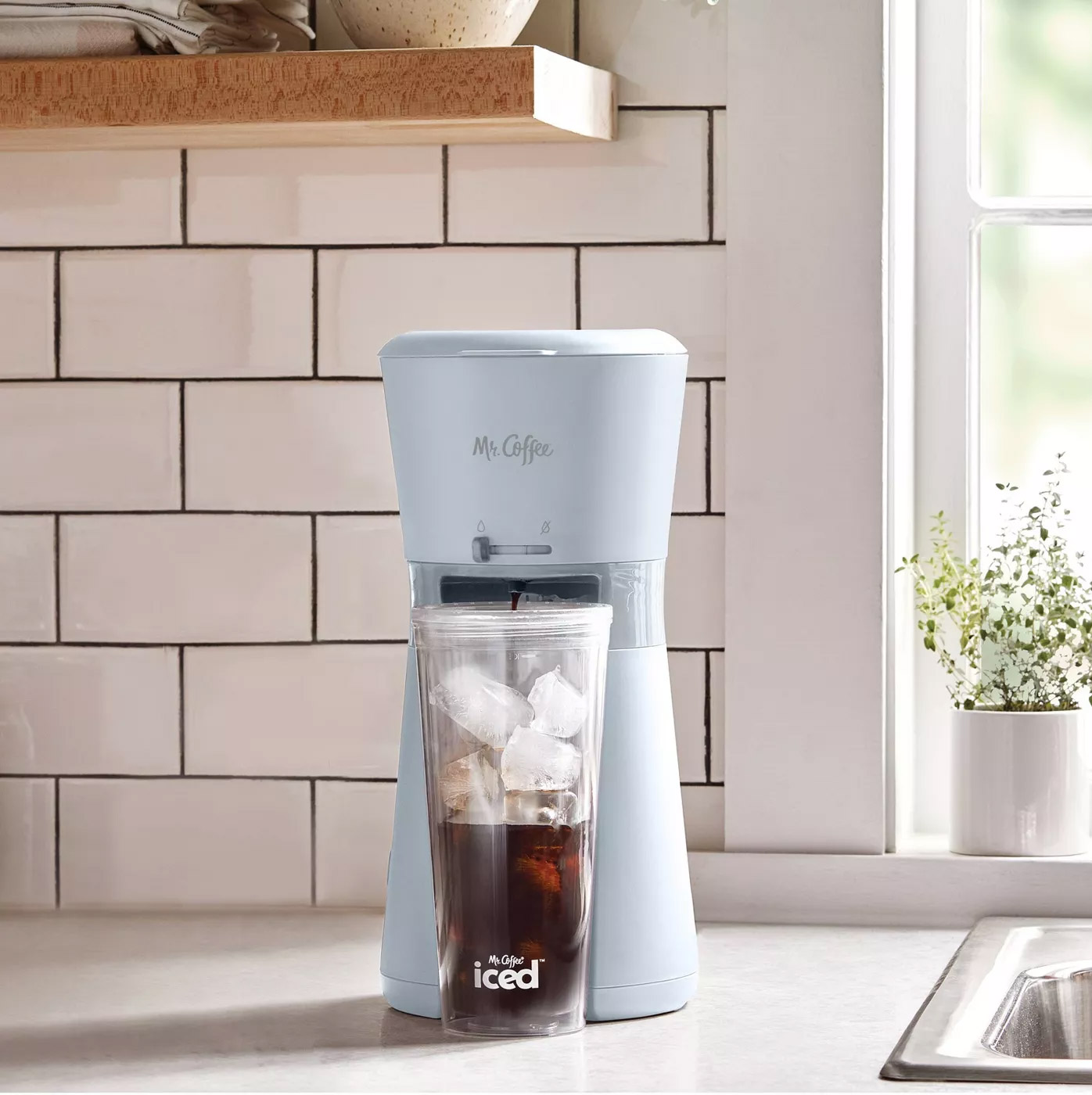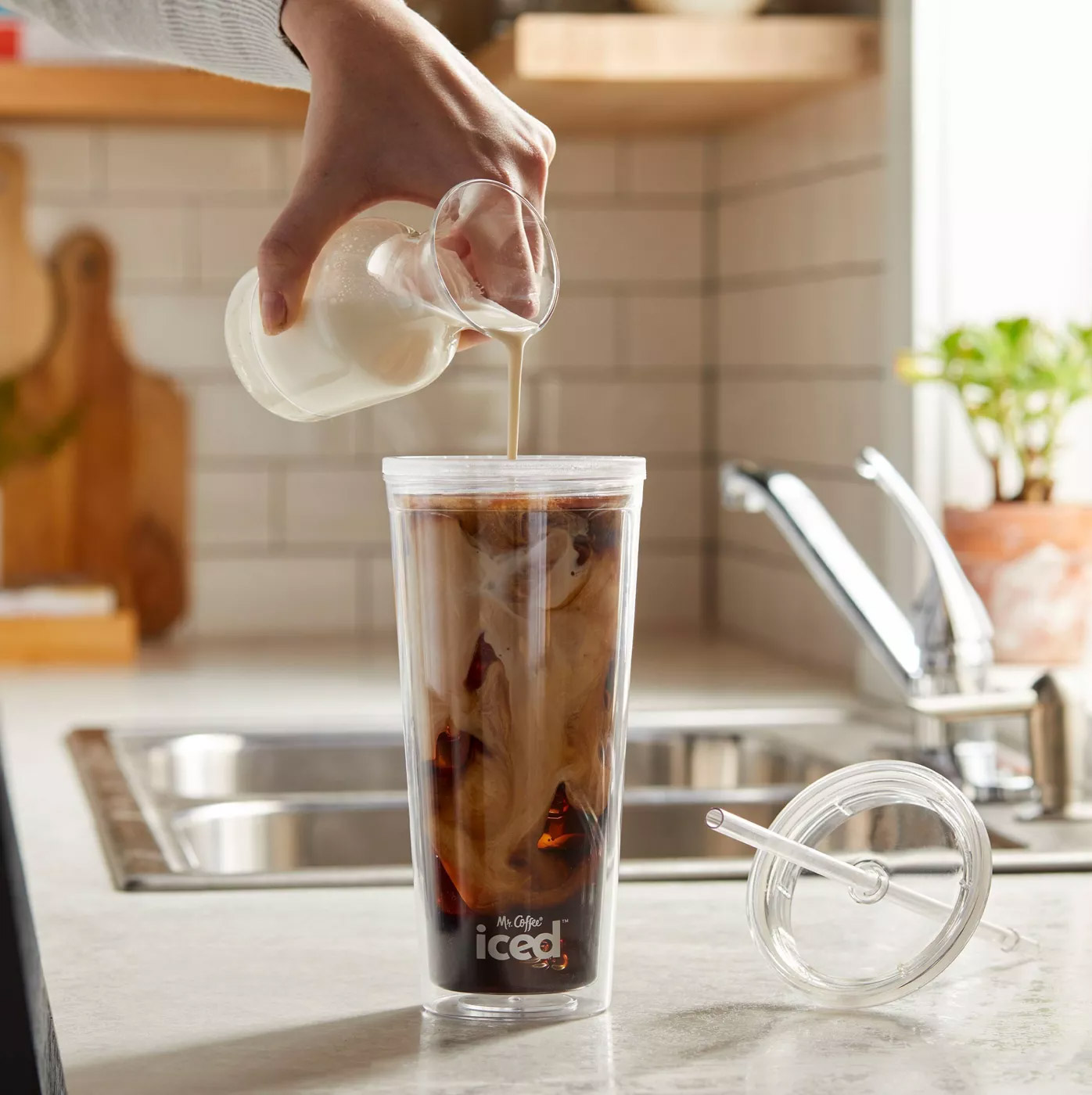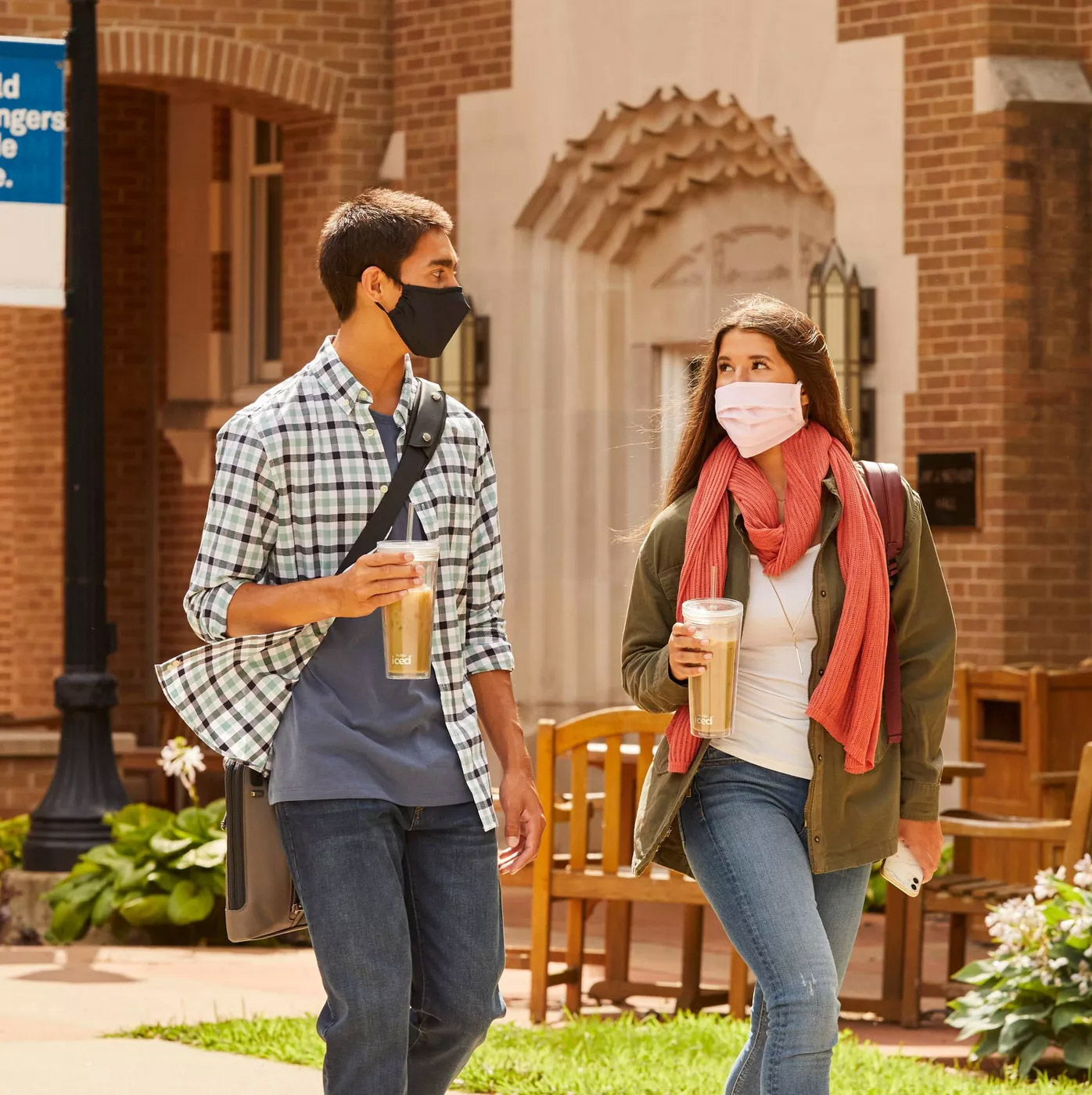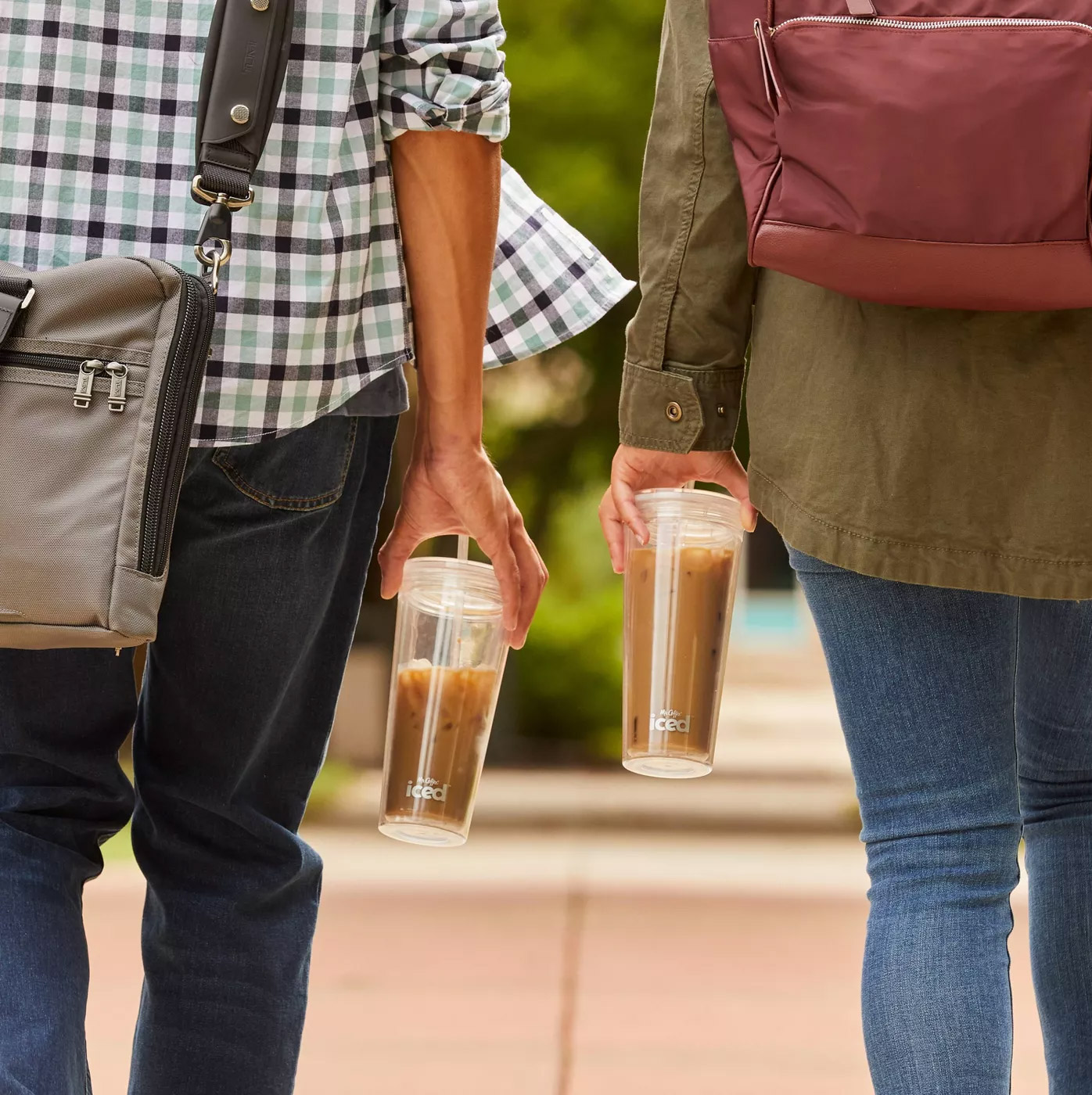 The iced coffee maker comes in four different colors to choose from, including black, grey, lavender, and burgundy.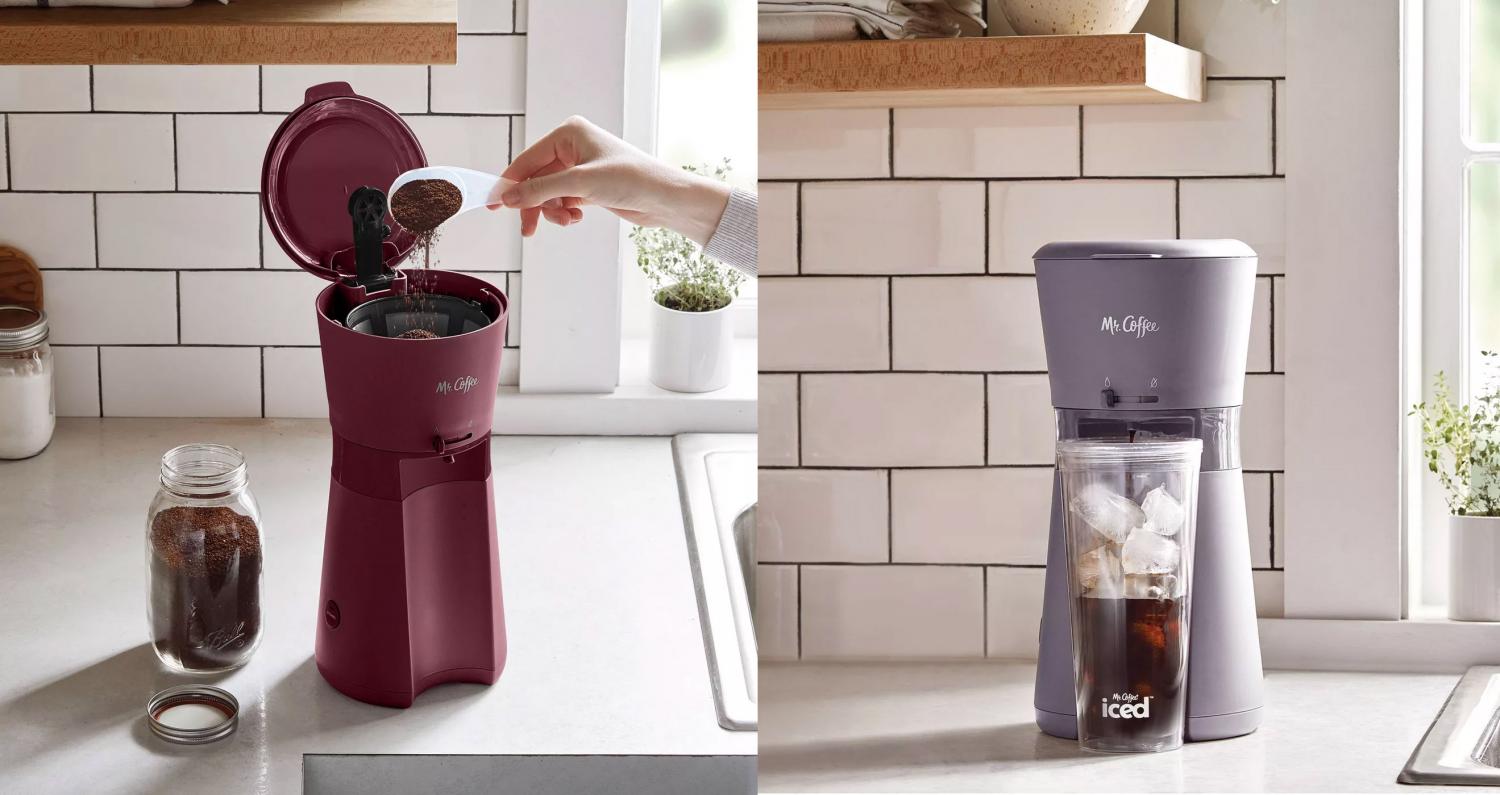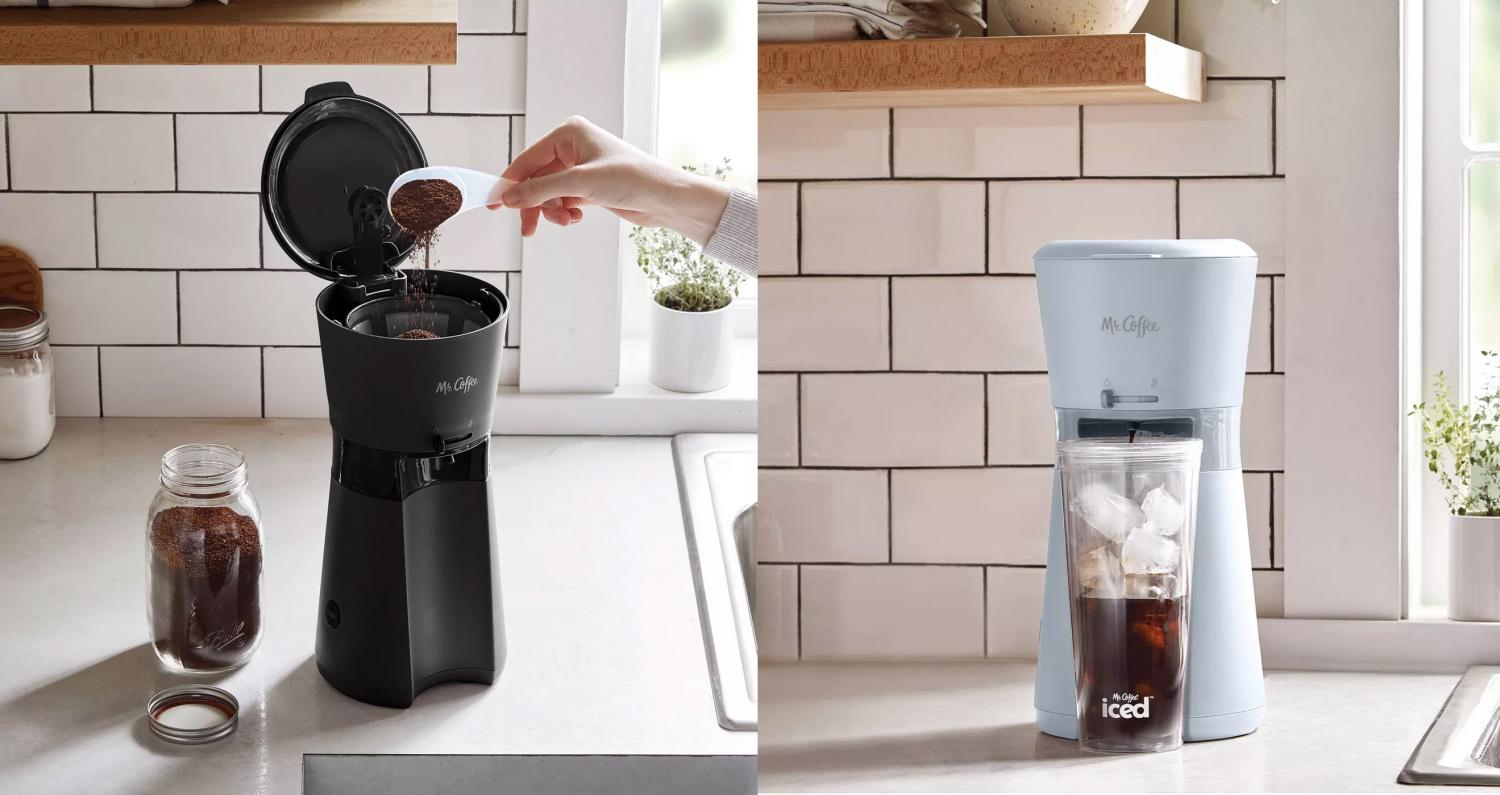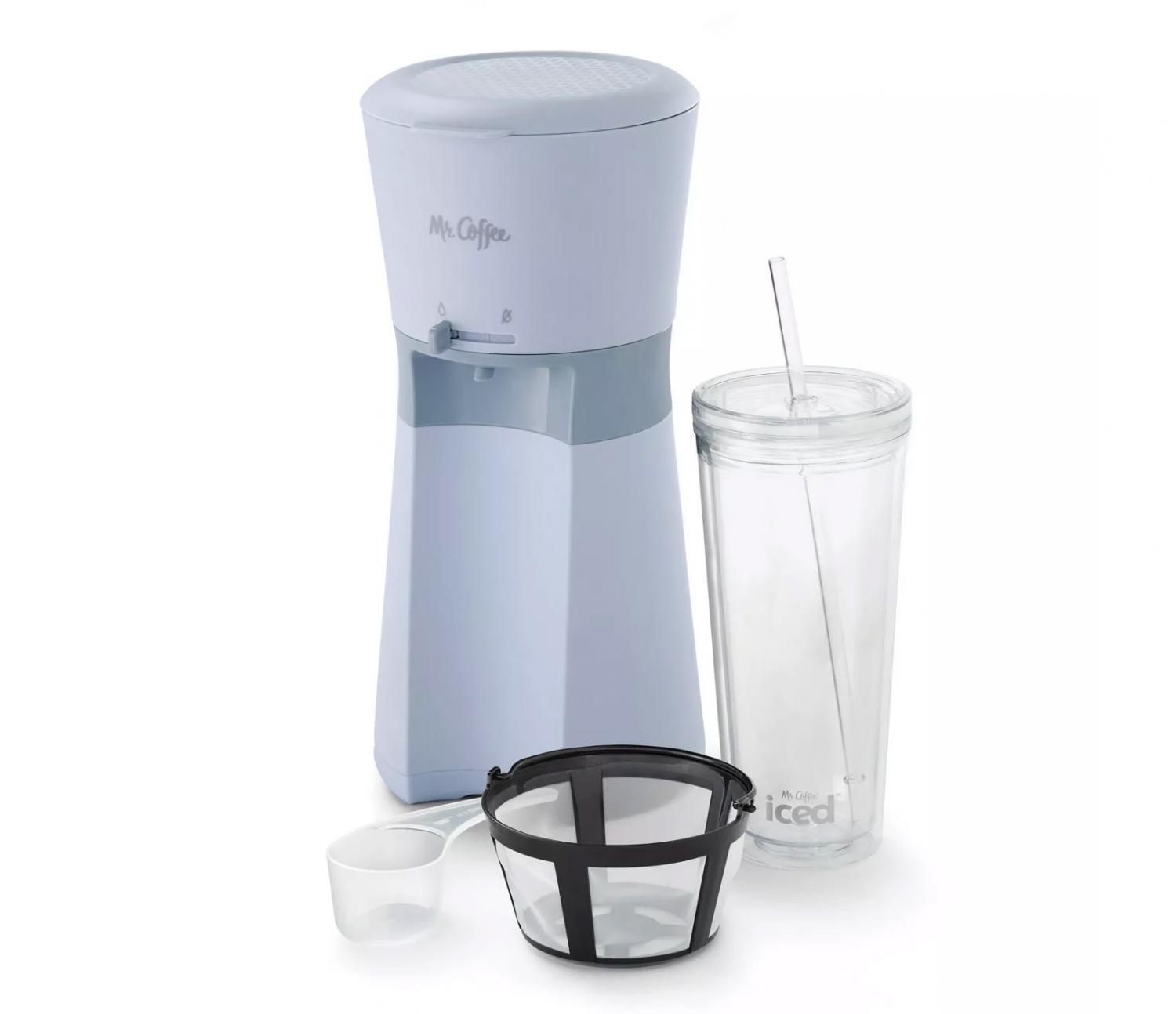 Subscribe To Our YouTube Channel