Crochet Unicorn Hat For Cats
By Ryan on 07/02/2021 1:30 PM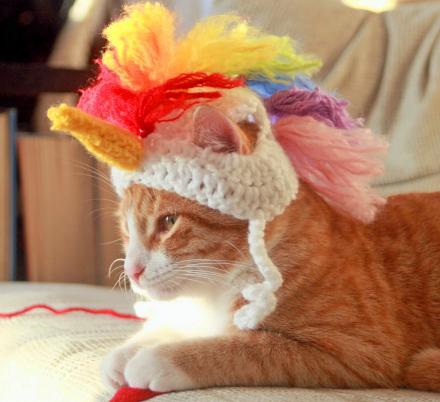 Summertime is the perfect time to play dress up and try out different outfits and fun styles. Your pets deserve to be a part of the dress up too. This unique idea will make you try out more outfits for your feline friend. They will look cute, adorable, and get you a lot of likes on Instagram or TikTok. A good way to include your friend in all of your summer fun activities. They could be famous on the internet just because of one dress-up, you know it takes one video to blow up nowadays!!
This easy crochet pet costume pattern is an excellent costume and photo prop for a cat or a small dog breed. Yes, dog owners, you're covered too, but the small ones like Chihuahuas. The pattern is easy to follow and even beginners in crocheting will find it easy. The instructions are well written and accompanied by pictures for easy visualization.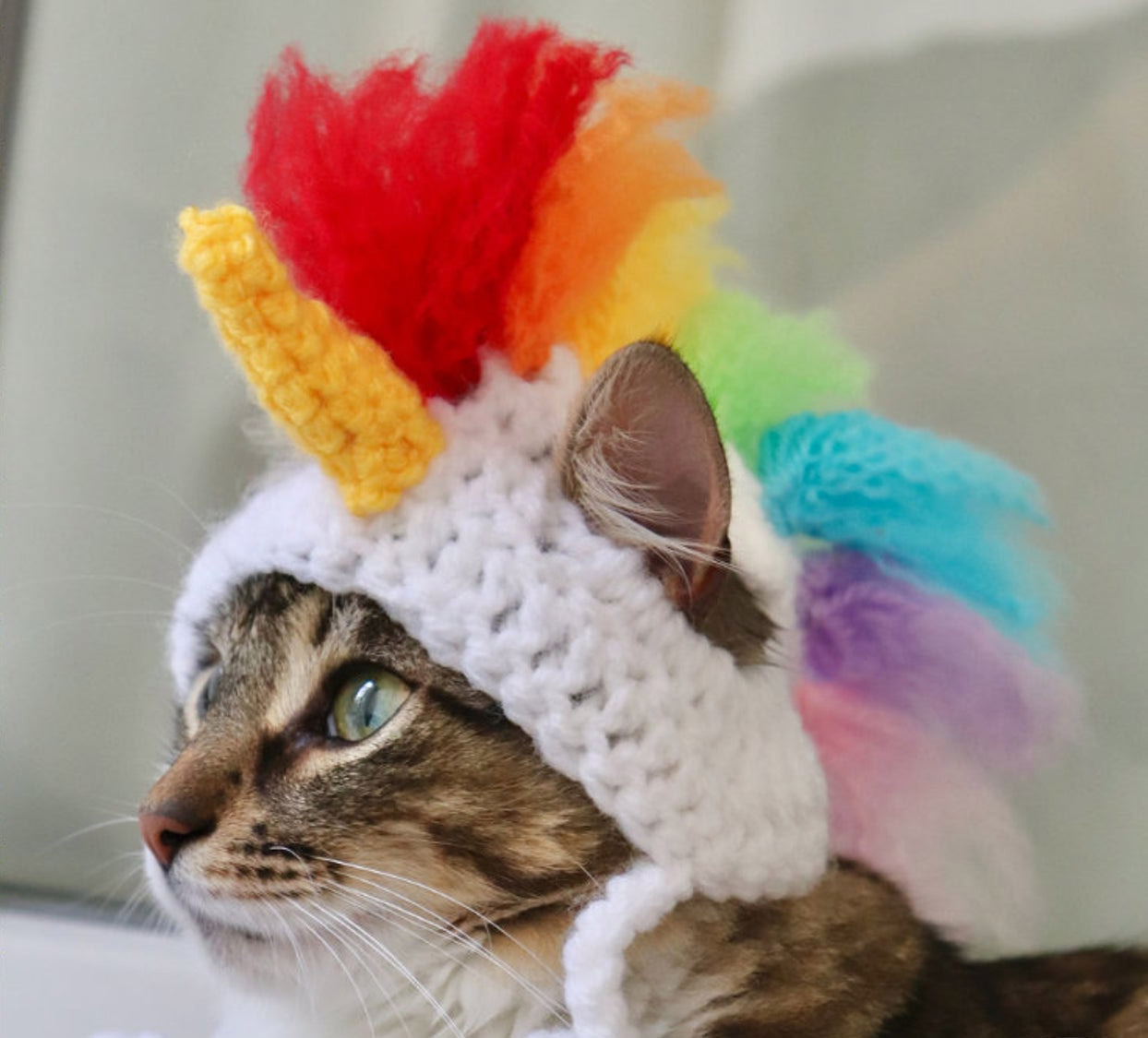 It doesn't have to be for summer only, it could be for a special occasion like Halloween, Christmas or even a birthday. This hat pattern is cute and will fit most cats. The ears will be popping beautifully through the crochet unicorn mane. You don't have to be a master at crocheting to follow this pattern but if you've never done it, better give it to someone who has at least tried it even once.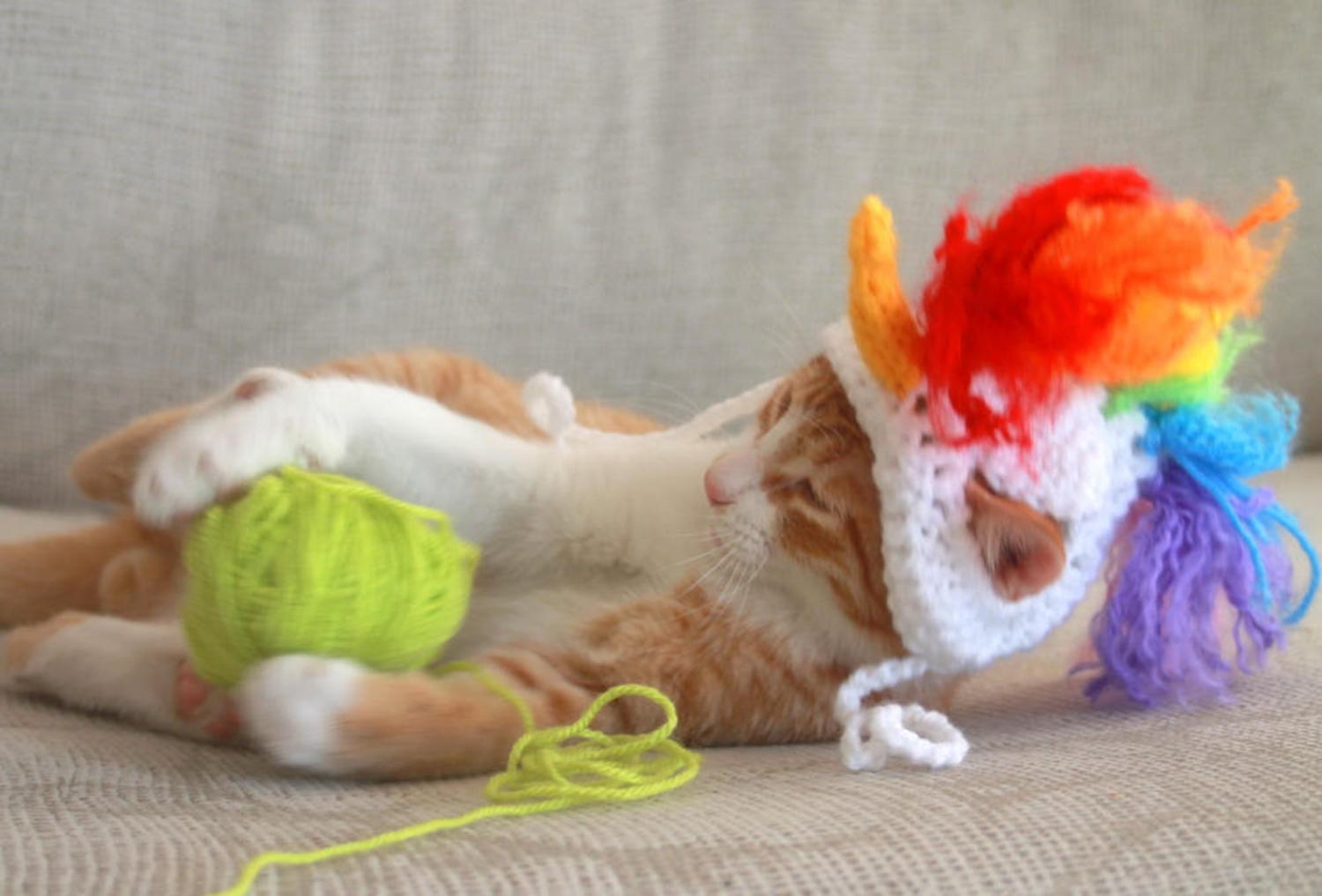 Each pattern comes with a printable PDF file spanning 4 pages, the terms used are US crochet terms. There is an instruction page with information on materials, sizing, and construction. A step-by-step written pattern with stitch counts and adjustment instructions for kittens. The instructions are written in simple English and are very easy to follow.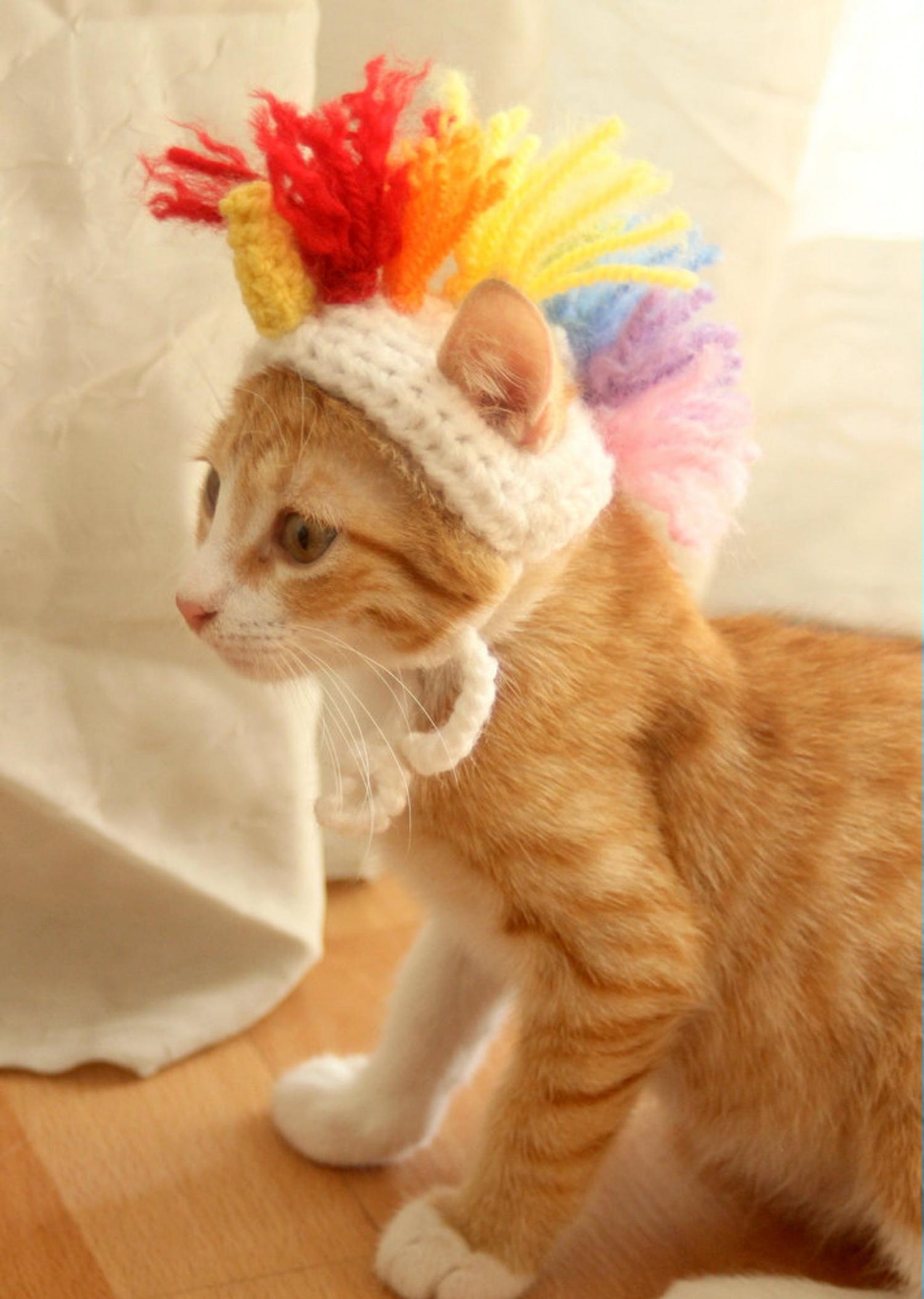 The materials you'll need to actualize this project can easily be sourced from the local stores. This includes:
a crochet hook for the hat, 4.5mm/G/7
crochet hook for the horn, 3.5mm/E/4
Darning needle for finishing and sewing the horn.
Approximately 40 yards of white worsted weight yarn for the base
Approximately 10 yards yellow in worsted weight for the horn.
Less than 2 yards of each hair color which includes red, orange, yellow, green, blue, and purple.
Stuffing for the horn.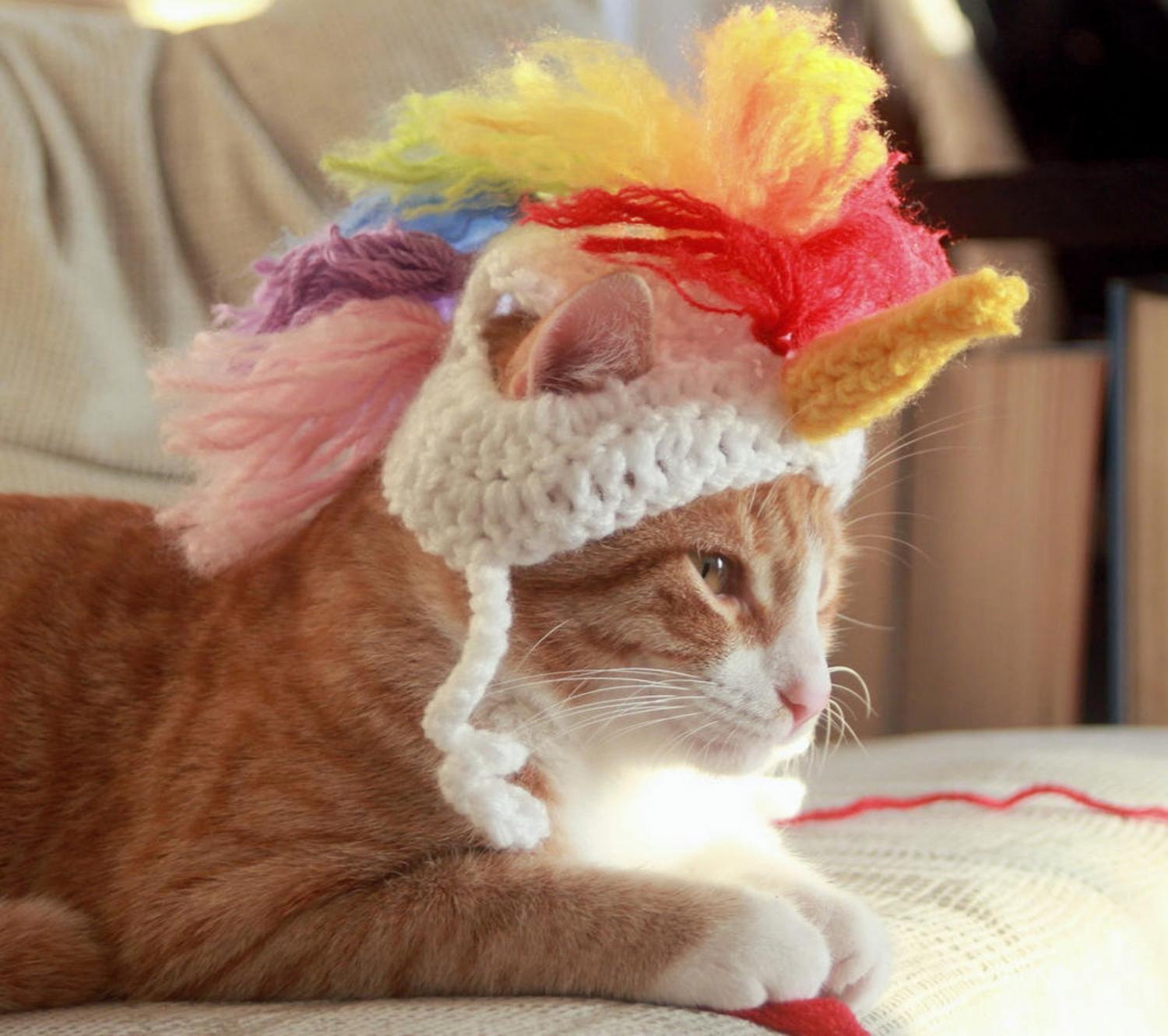 Nothing is hard to find on this list, and you'll be done with the project in no time, and make your cat look cuter than ever. Remember this is a pattern only, a direct download pattern for that matter that will be available after payment is confirmed. A cat lover would appreciate this as a gift especially if it's already crocheted. Your cat photos just got an uplift, and the likes will probably multiple ten-fold. If you don't know how to crochet, it's a great base idea to start and grow from there.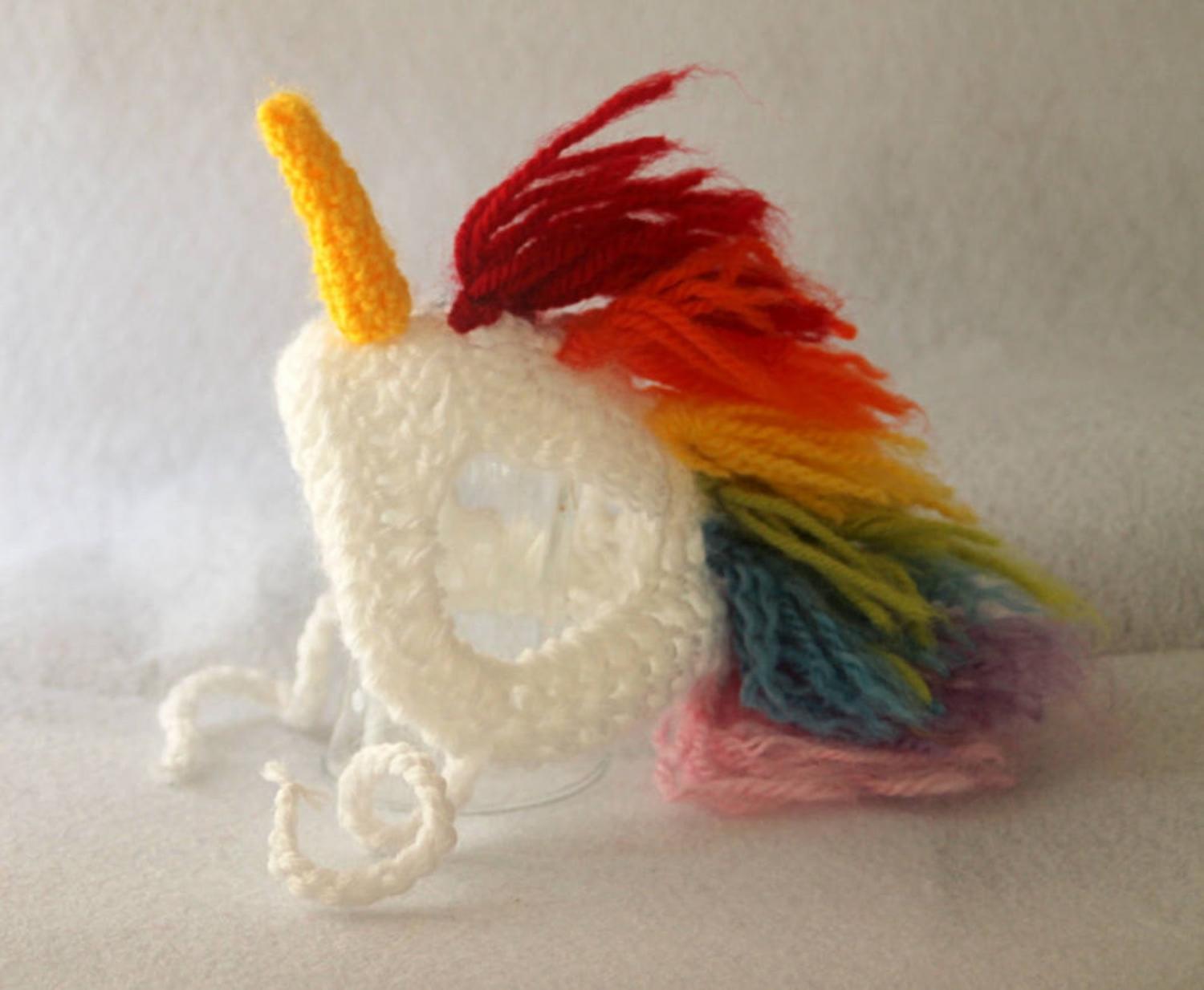 The purchase is for a downloadable PDF for instructions on how to create your own crochet unicorn cat hat!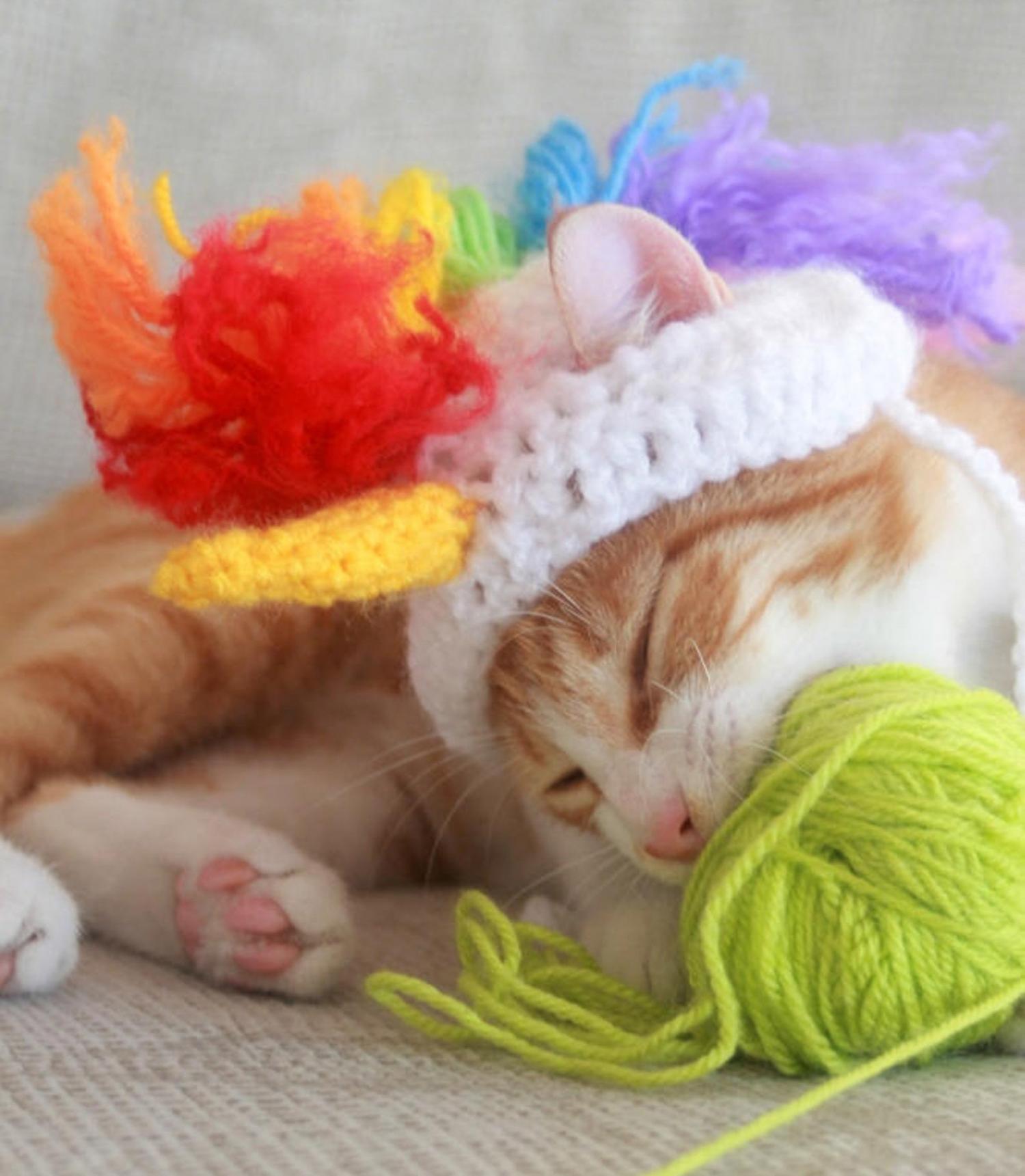 The instructions for the unicorn cat hat pattern are great and simple for beginners! So there's really no experience needed to create the hat!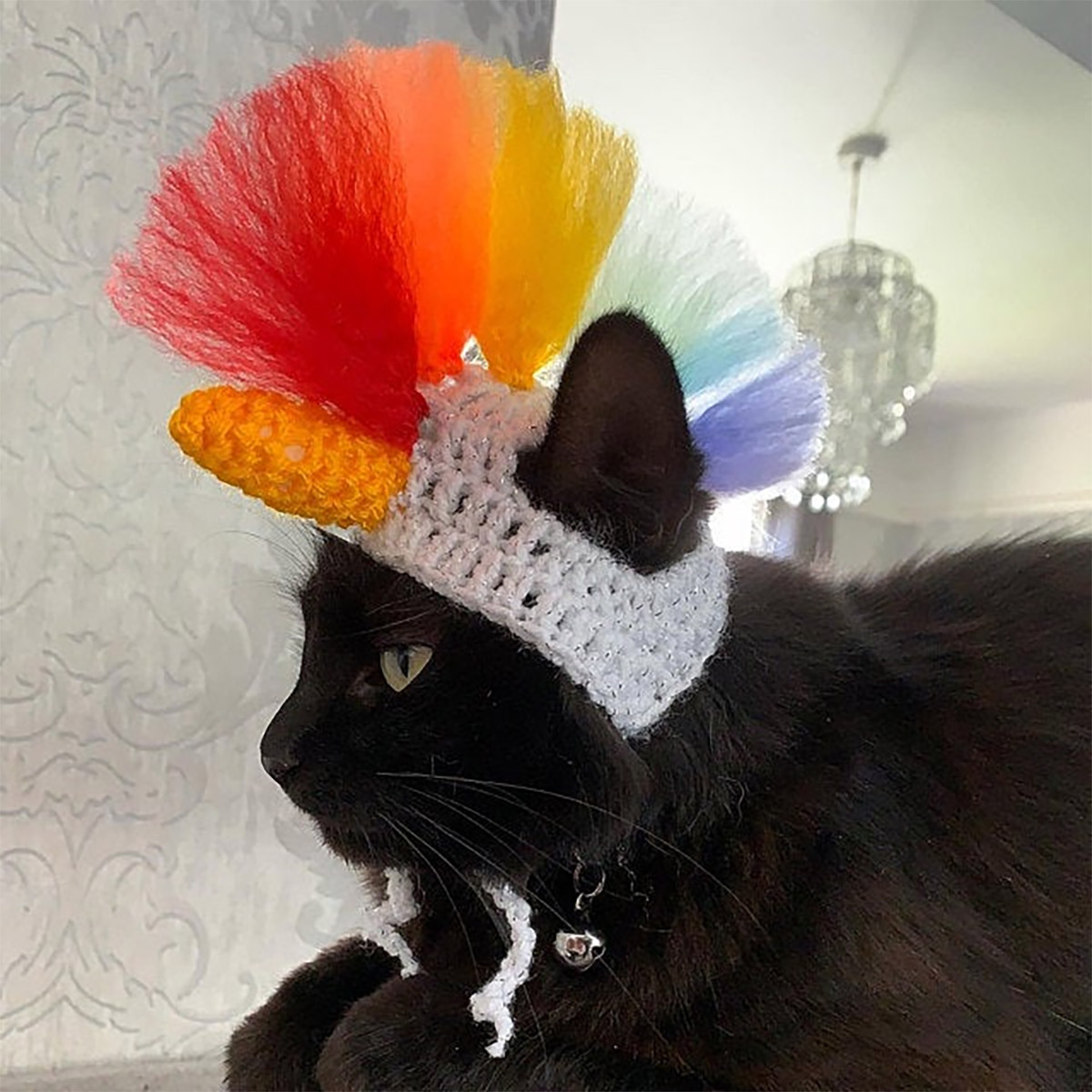 You just need to get the supplies they list in the instructions and follow along, and you'll end up with a hilarious unicorn hat for your cat!