This Unique Japanese-Inspired Tea Table Has Hidden Chairs and an Extendable Tabletop
By Ryan on 02/12/2021 10:33 AM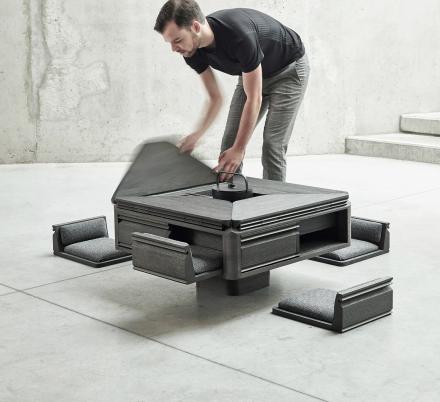 Elegance, simplicity, and functionality. No three words better describe this Hasu Japanese-inspired tea table. It's proof that you can make a truly artistic piece that is wildly usable. Leave it to the team at Dietermortelmans Design Studio to put together such a breathtaking piece. At first glance, it looks like a table or maybe a minimalist firepit.
Once you get closer and start pulling on surfaces, everything starts making sense. This is a complete tea table that folds out to its full size and offers seating for four. Your family and closest friends will quickly fall in love with this Hasu Japanese-inspired tea table. This is a rare product that works as elegantly as it looks.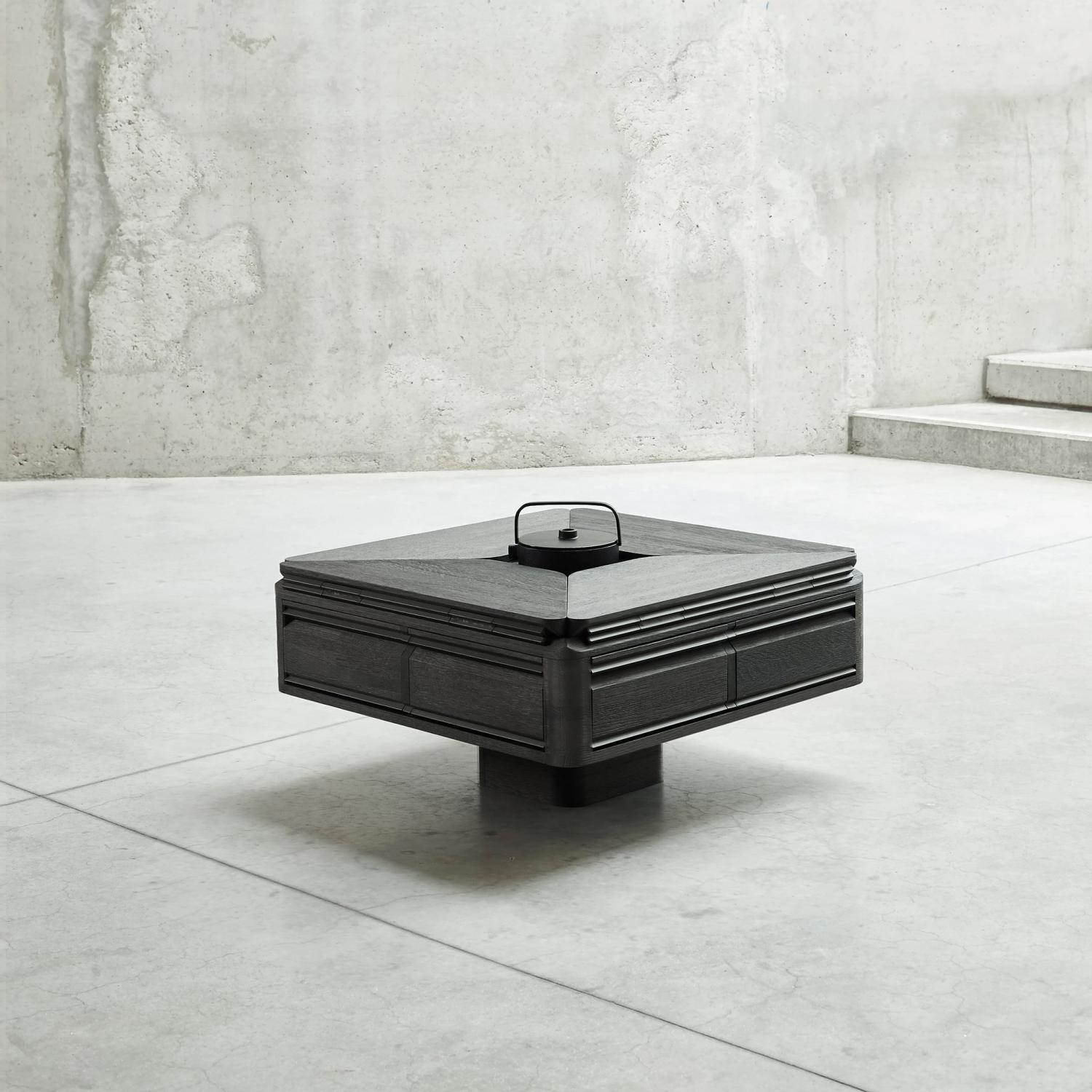 Images credit: studiomortelmans
It looks amazing, but how does the uniquely designed tea table work?
The piece is a great example of high-quality design and engineering combined with a perfect artistic vision. Each of the four sections on the top of the table can be unfolded. There's a small pin directly under each section of the table that will support the table when it's opened. Unfolding all four sections nearly double the total usable surface area.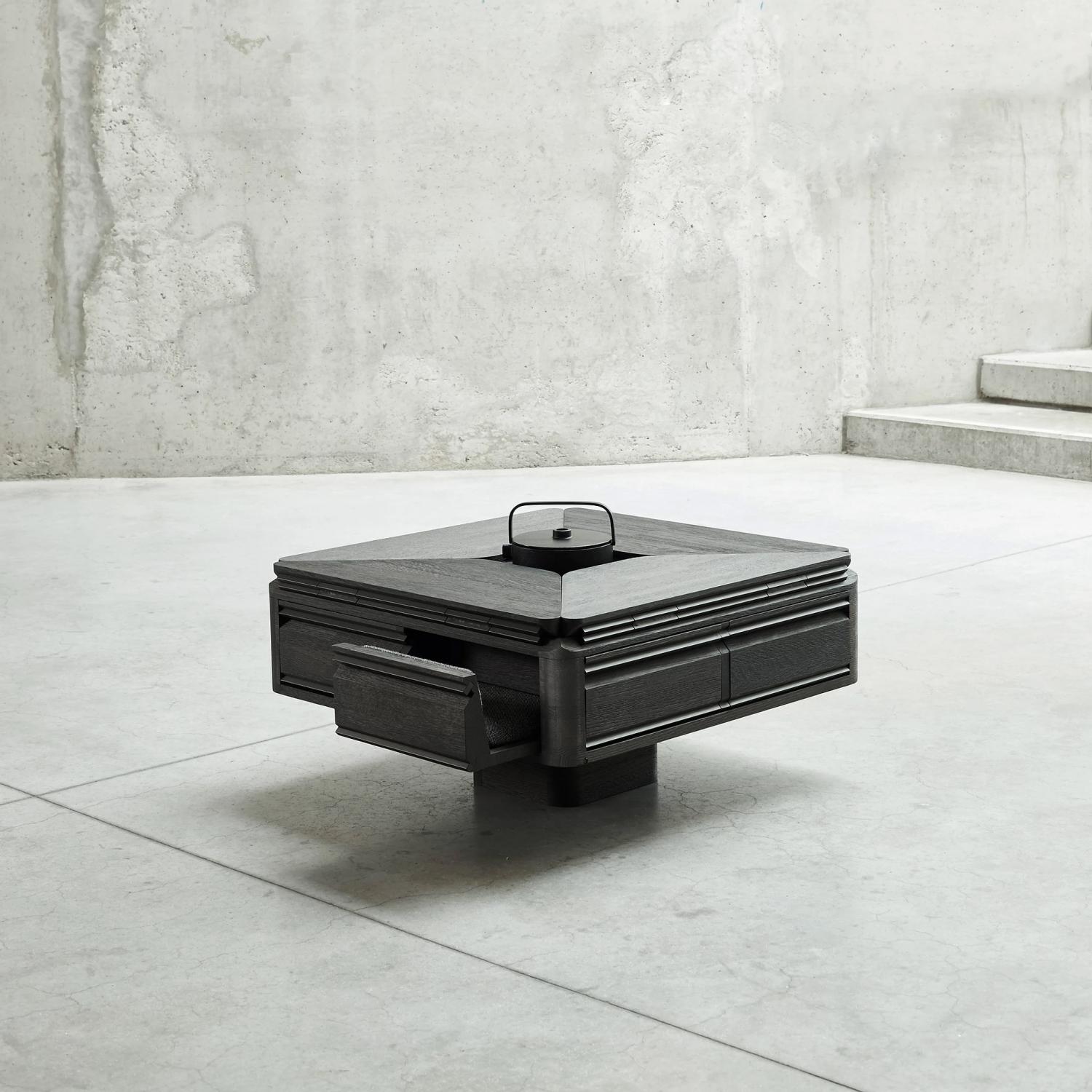 What good is a tea table without seating? On each of the four faces, you'll notice two sections that can be removed. One section is a seating pad. All four can be removed and placed around the table as you'd like. The second section is a hinged accessway to the inside of the table. This means you can pull it down and reach inside the table.
The inside of the table has everything you need for a complete tea set.
The seating and extending tabletop aren't the only secrets hidden in this Hasu Japanese-inspired tea table. After extending the table, you gain access to the interior chambers. Hidden inside are four teacups, a complete tea kettle, and a heating element. Everything you need to prepare and serve tea gets securely stored inside this set.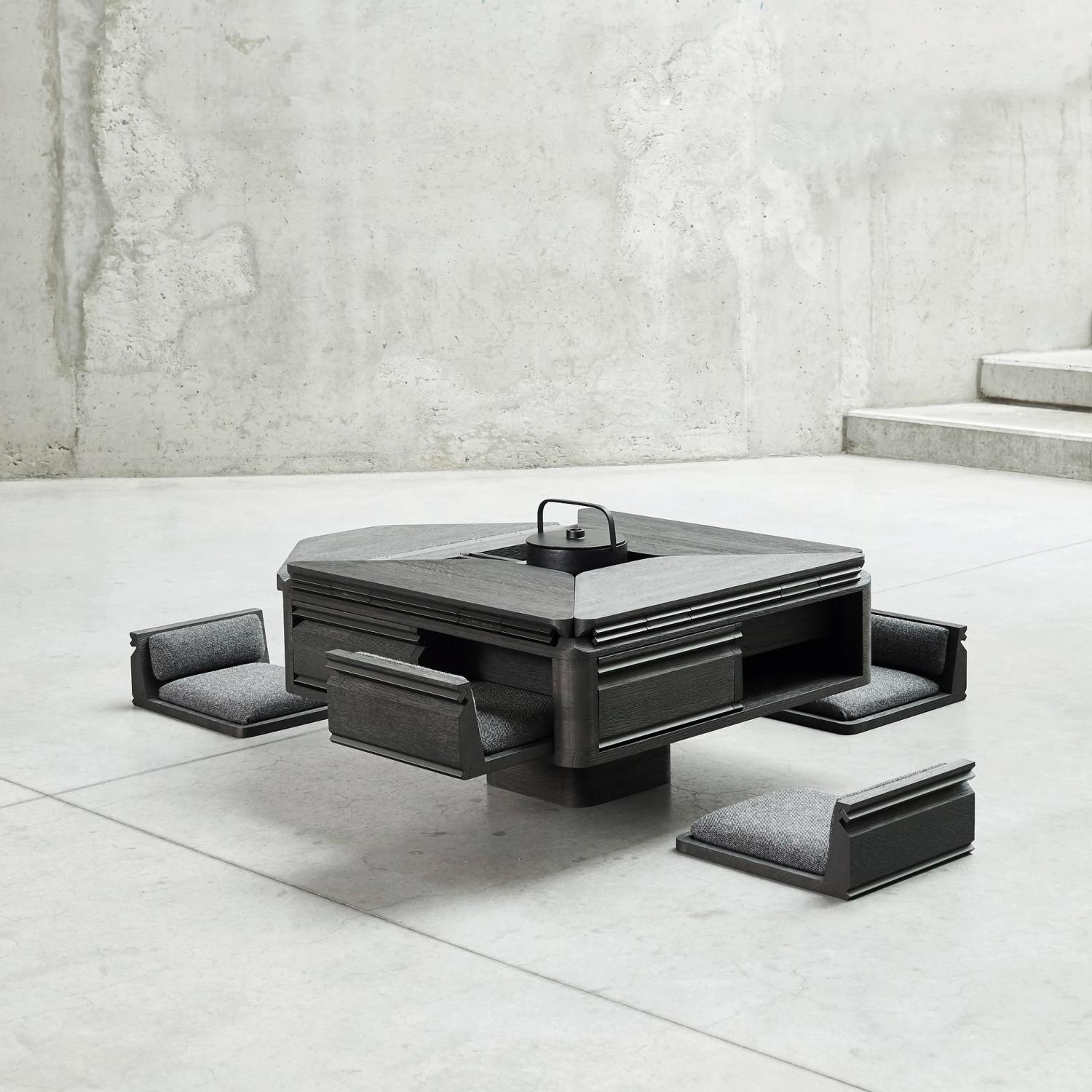 Images credit: studiomortelmans
The tea kettle and heating element can both be nested inside the table, so they get out of the way when they're not being used. The kettle is surprisingly large – definitely large enough to prepare tea for four loved ones or close friends.
The seats aren't just artistic, they're comfortable too.
You might think that a seat that's designed to be stored in a table will be junky and uncomfortable. Be ready to be surprised. Traditional Japanese tea drinkers use a style called Chado when they drink their tea. They will put a small cushion, pillow, or blanket under them as they enjoy tea and each other's company.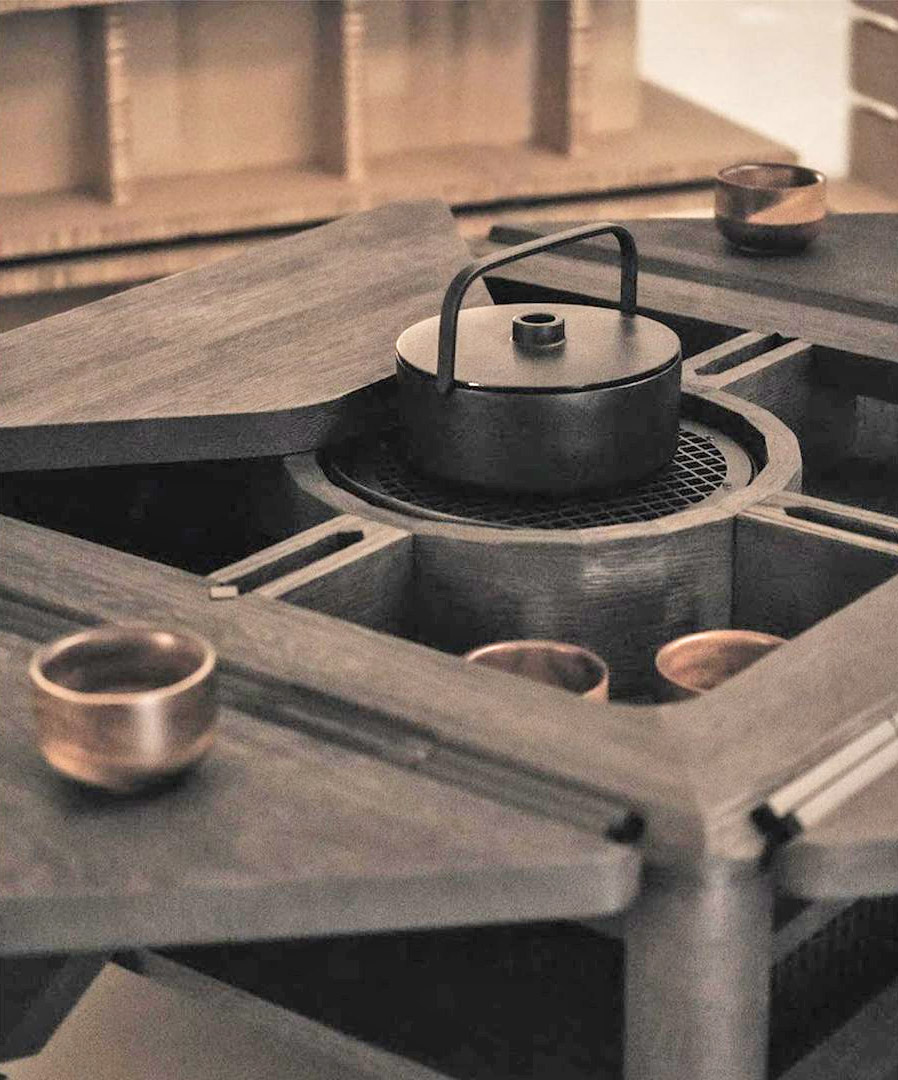 This Japanese-inspired tea table takes Chado and introduces an added level of comfort. Each of the four seats has a comfortable amount of padding. There is a small back to the seats that provide lumbar support, so your back won't hurt. The padding is comfortable and doesn't wear out quickly like some other seats. This means you can enjoy teatime often and for long stretches of time. When the tea runs out, another round can quickly be prepared using the table.
The engineering and design work of this table is easy to appreciate.
When you use the Hasu Japanese-inspired tea table for the first time, you'll be in shock. It's hard to understand how perfectly crafted this table is until you use it. You don't have to deal with creaky hinges, shoddy craftsmanship, or subpar material choices – everything is taken care of.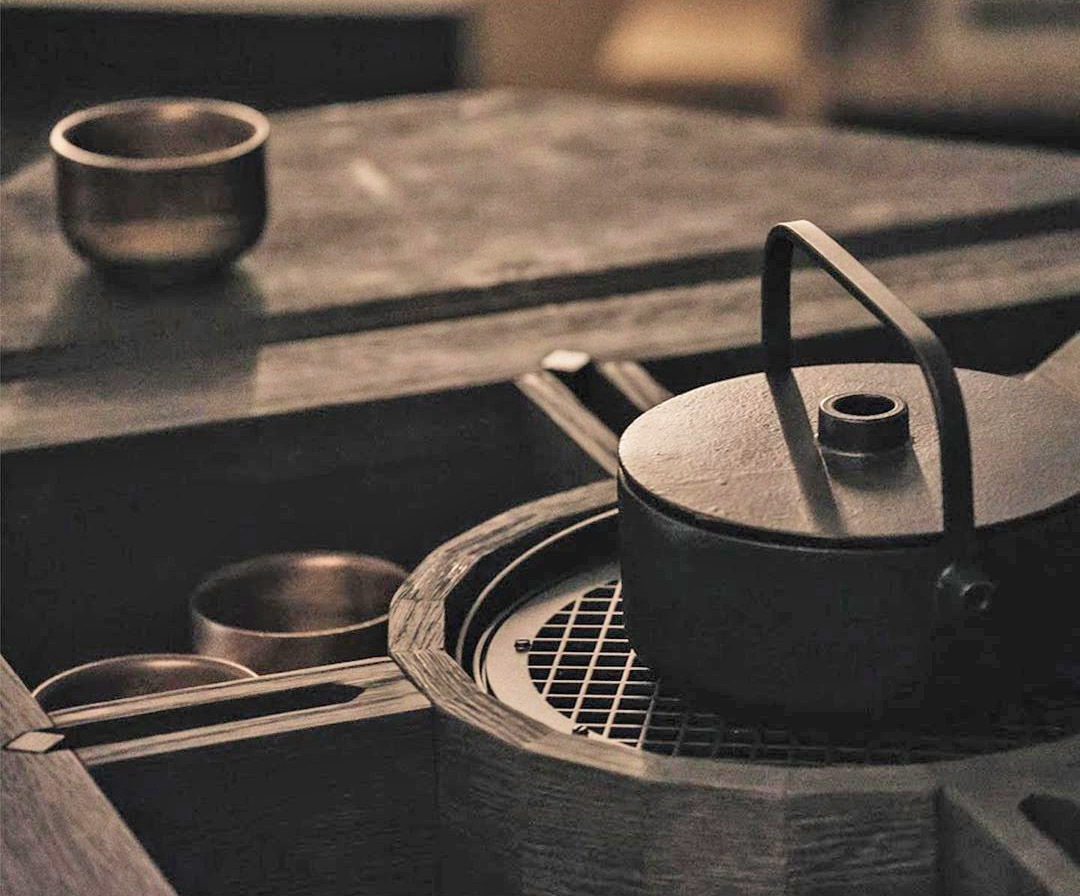 Images credit: studiomortelmans
The table actually uses solid wood and aluminum. These materials are known for being lightweight, incredibly durable, and really strong. They can hold much more than just a cup of tea. They can survive outdoors without falling apart, and they'll look amazing all the while. The aluminum is powder coated which adds deep color and a strong layer of protection. The colors will hold up over time and this piece will be sturdy for as long as you use it.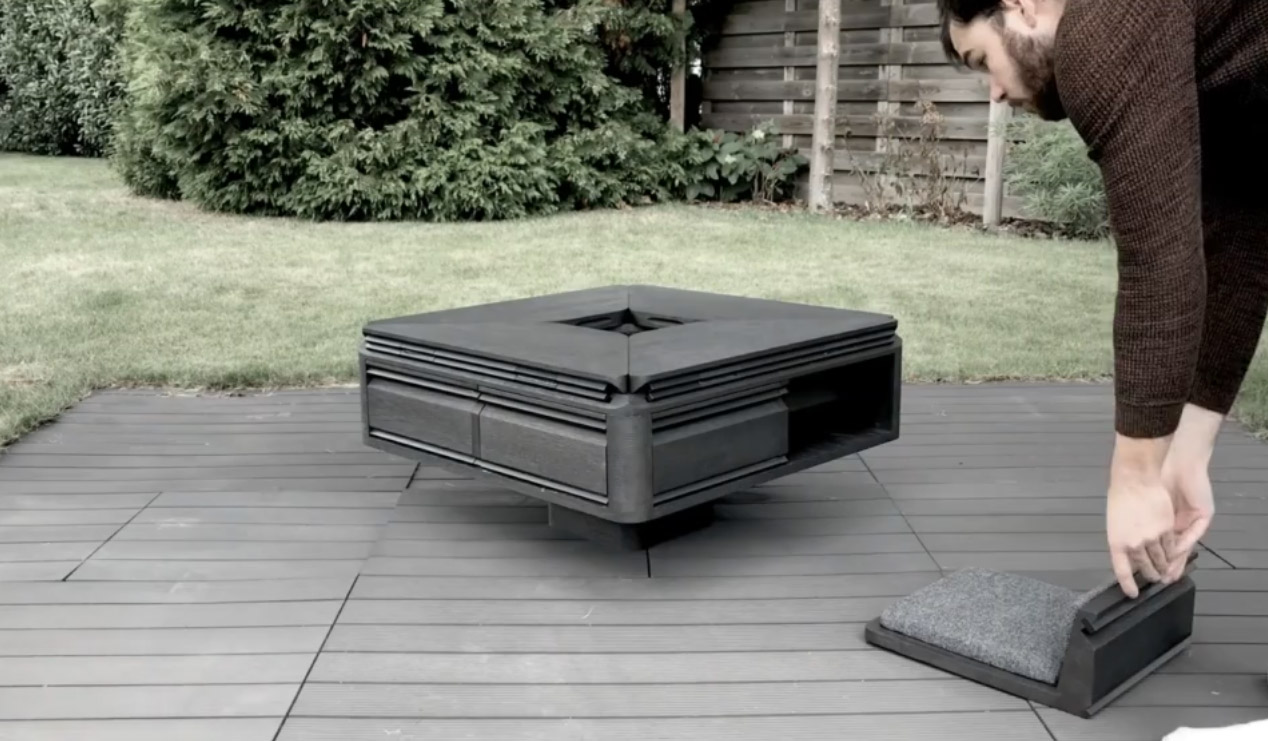 There's no need to compromise when you pick a tea table. Get one that looks great, works perfectly, and is well-engineered.
It all goes back to the three words mentioned earlier - elegance, simplicity, and functionality. Your home needs a place where loved ones can gather around and enjoy a warm cup of tea. There's no need to keep running to the kitchen and bringing the tea to a random table.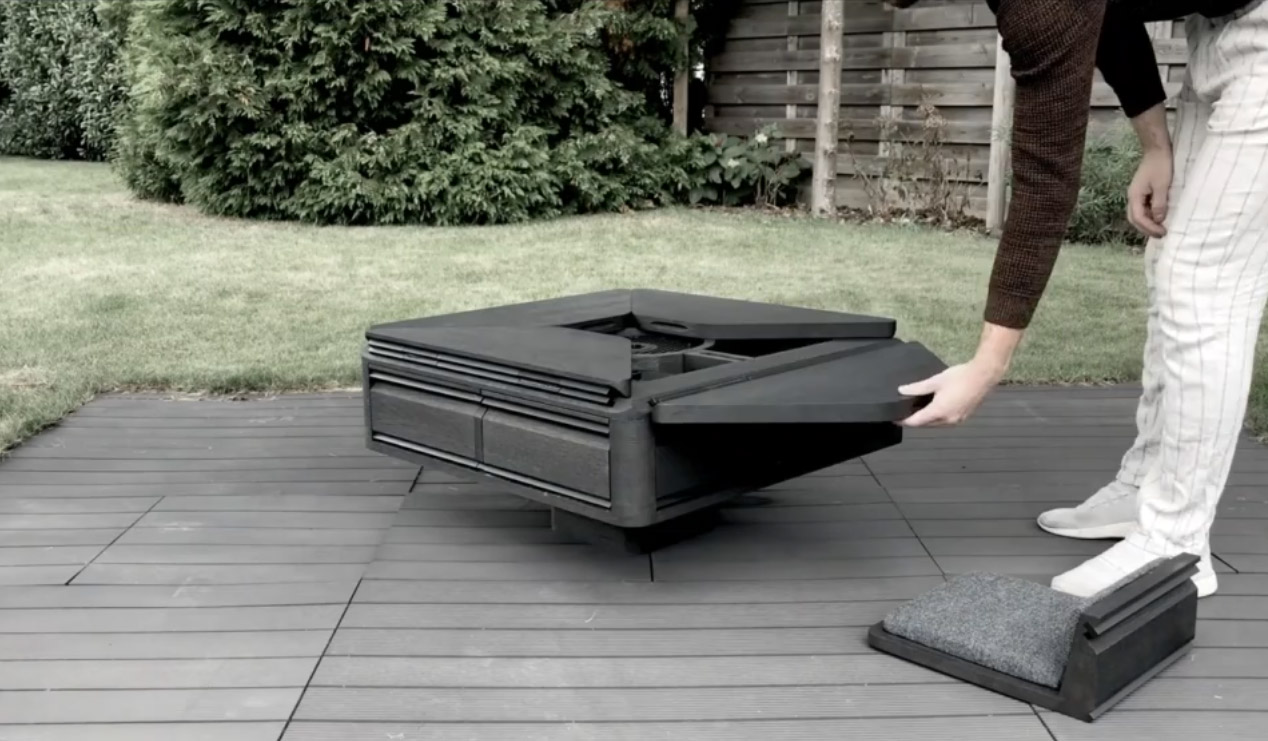 Images credit: studiomortelmans
Store and prepare everything in one place with the Hasu Japanese-inspired tea table. Elevate teatime and take out the extra work required. This table allows you to focus on what really matters – enjoying time with people you love. When you're done, everything folds up neatly and you're left with a piece of art on your patio.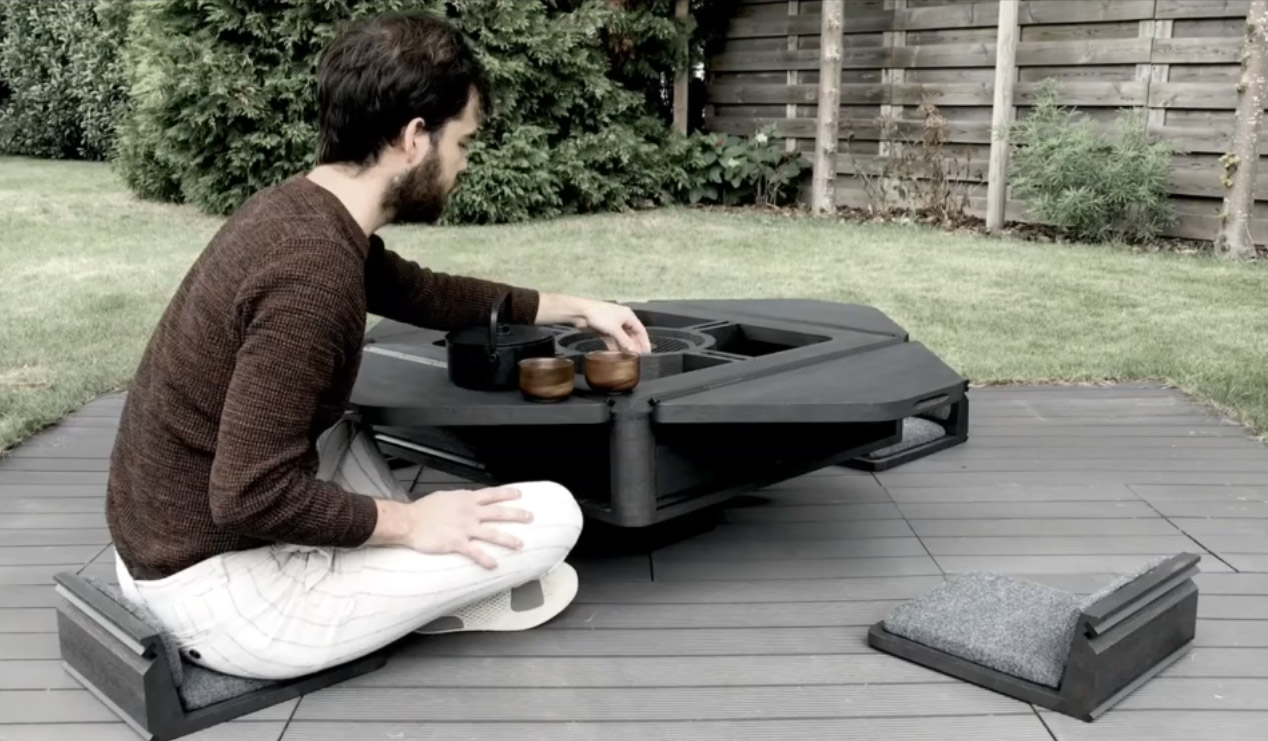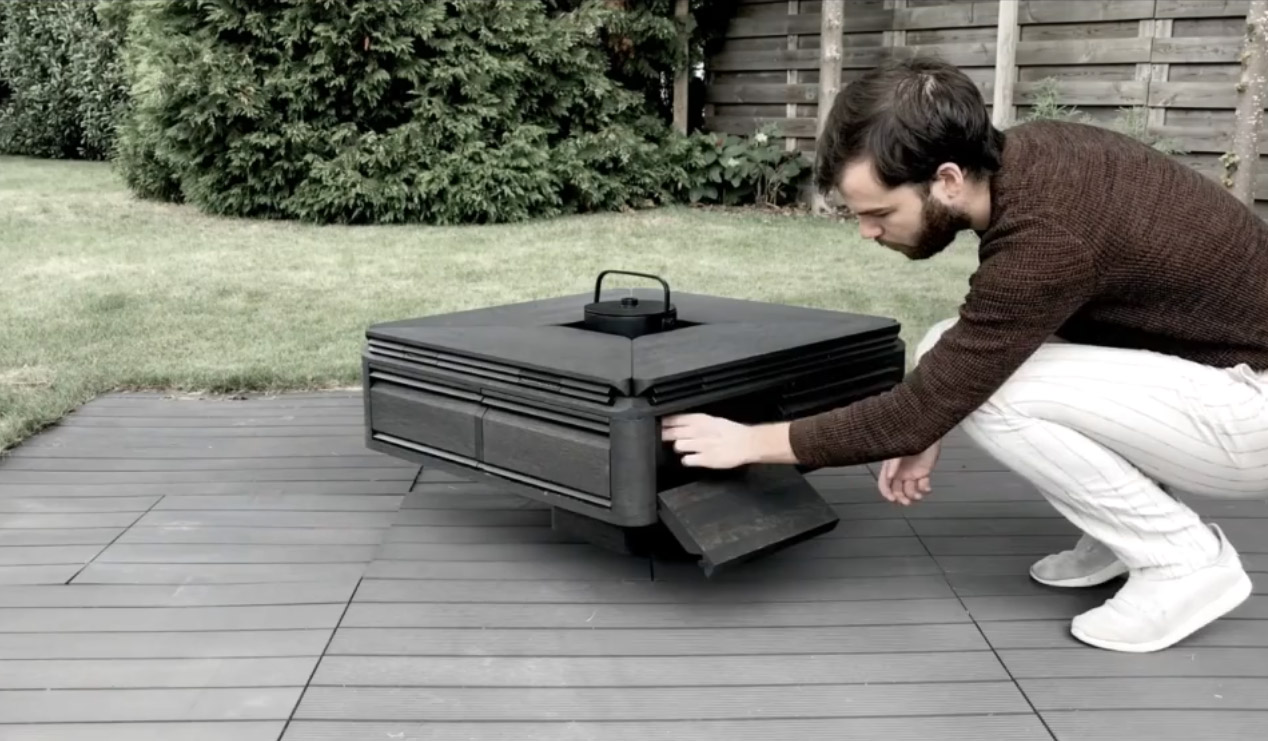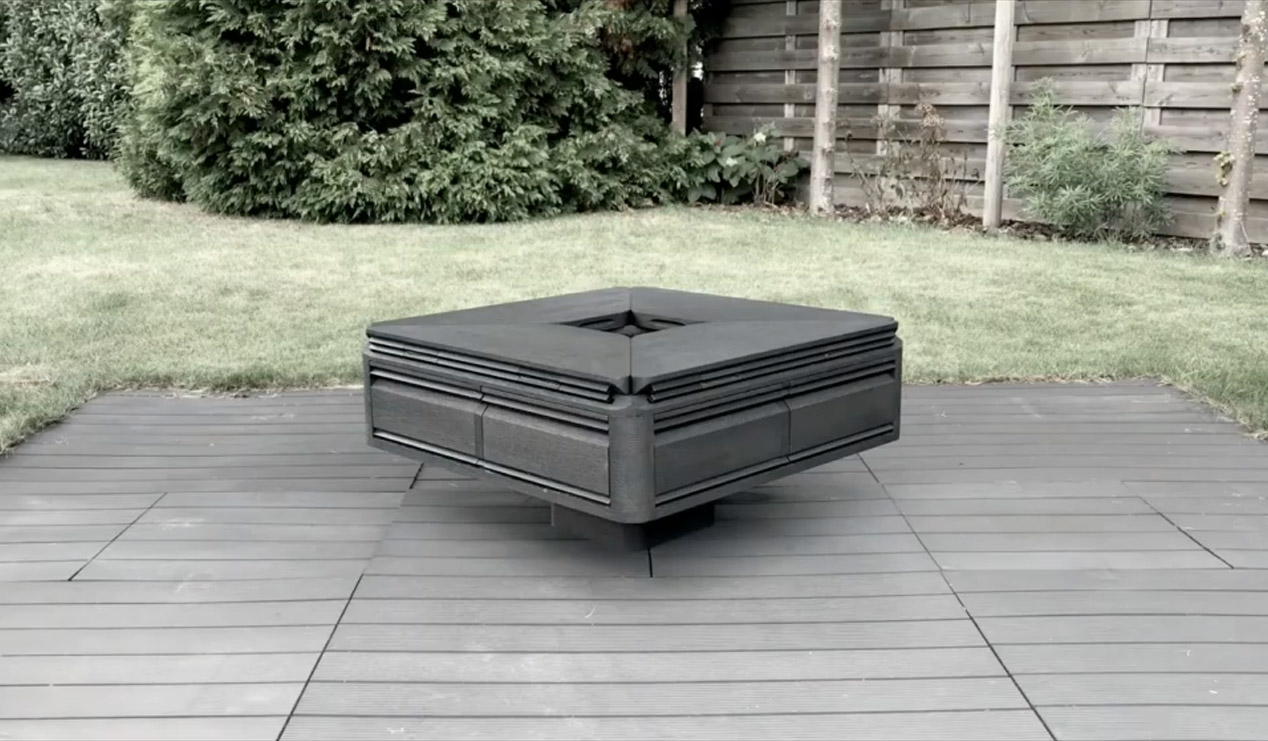 Images credit: studiomortelmans
Check out how the Hasu Japanese inspired tea table works via the video below.

Subscribe To Our YouTube Channel