This Fluffy Toilet Seat Cover Comes Equipped With Its Own Phone Pocket
By Ryan on 08/29/2022 10:36 AM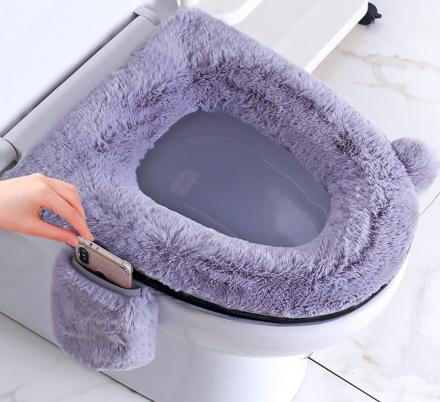 You may remember the super soft padded toilet seat cover that we featured a while back that would prevent you from having to sit on a super cold toilet seat throughout the winter, well, there's now an upgraded version from that. Not only is this version padded, but it's also soft and fluffy like our super fluffy dog bed. It's called the fluffy toilet seat with phone pocket, and it's basically the same as sitting on a soft teddy bear while you go poo.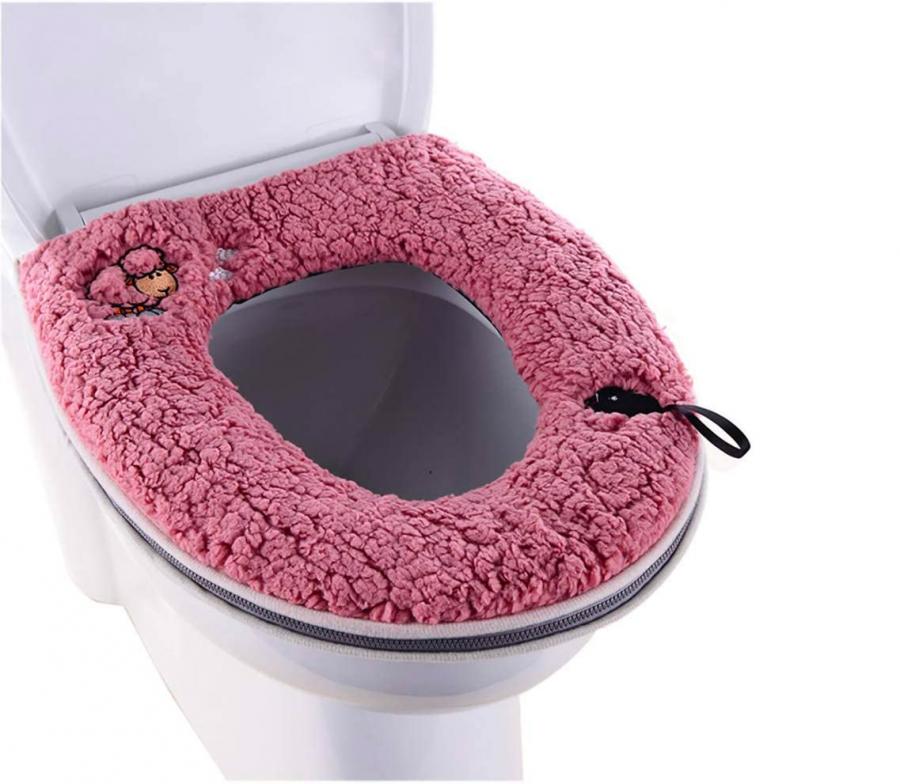 Not only does the super soft and fluffy toilet seat cover have a pocket to hold your phone when it's time to wipe, it also has a little soft and fluffy handle on the side of it that allows you to put the toilet seat up or down without having to grab onto a smelly nasty toilet seat.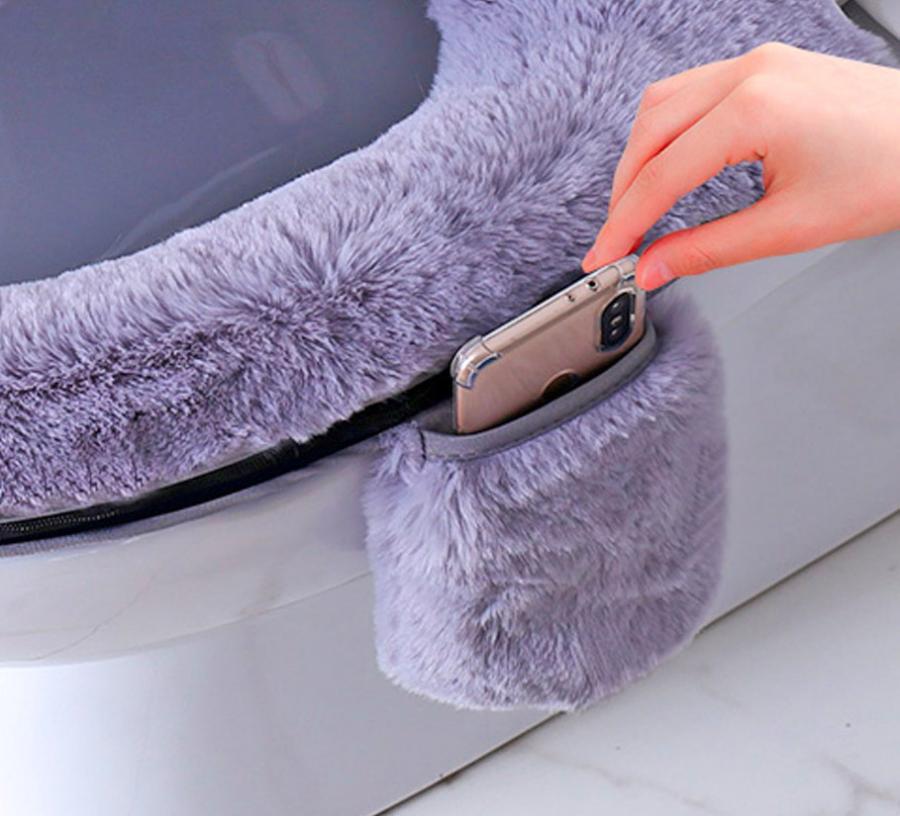 This way you won't have to balance on one foot while you attempt to put the toilet seat up or down, thus risking your life just to not get poo or pee excrement on your fingers from the toilet seat.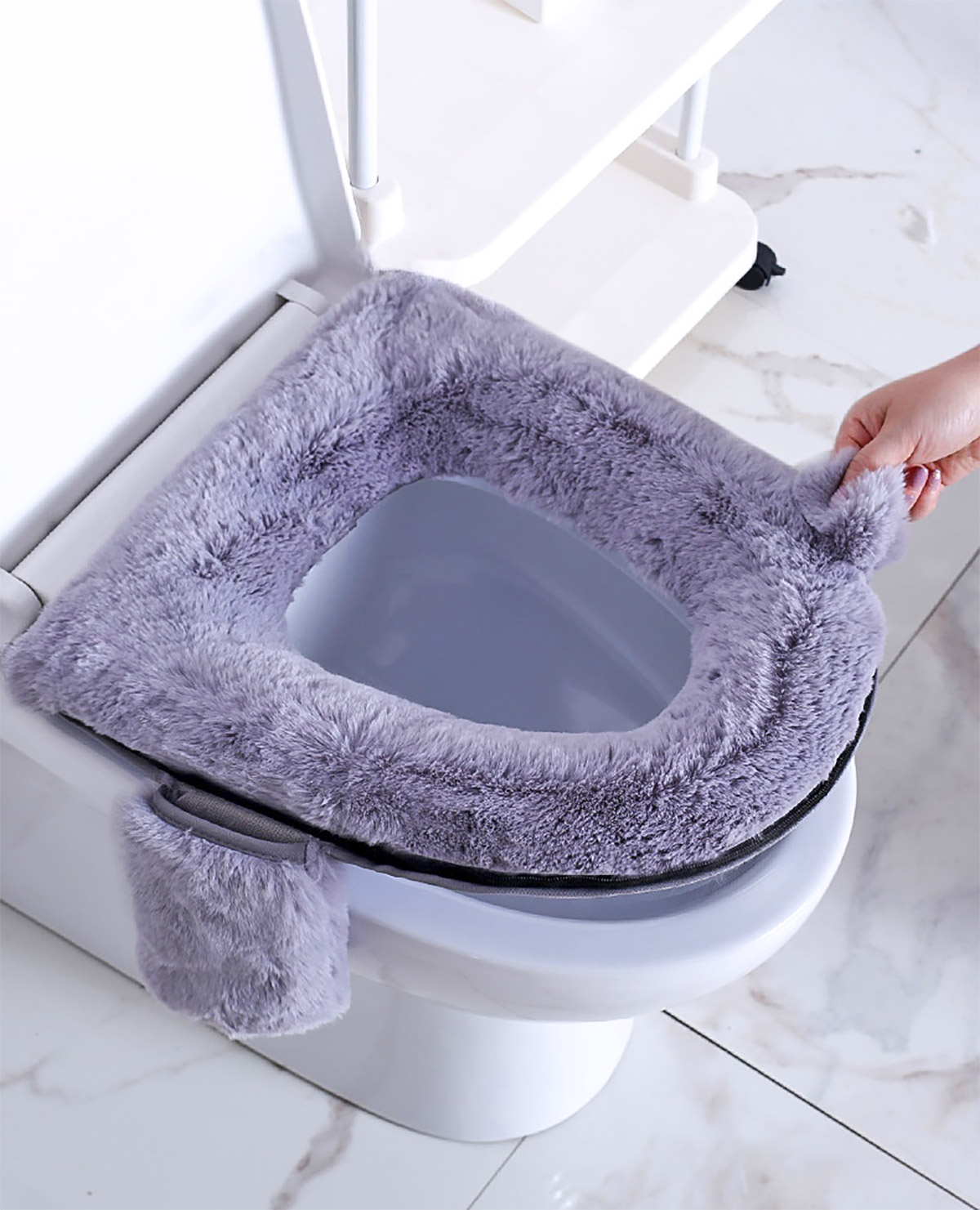 The greatest thing about the fluffy toilet seat with a phone holder is that it uses a zipper attachment, so you can easily get it on and off your toilet seat when it comes time to clean it. Then just unzip it, and throw it into the wash, then the dryer, then zip it back on once it's clean again. There's no need to mess around with a cumbersome installation every time you want to clean the fluffy toilet seat cover.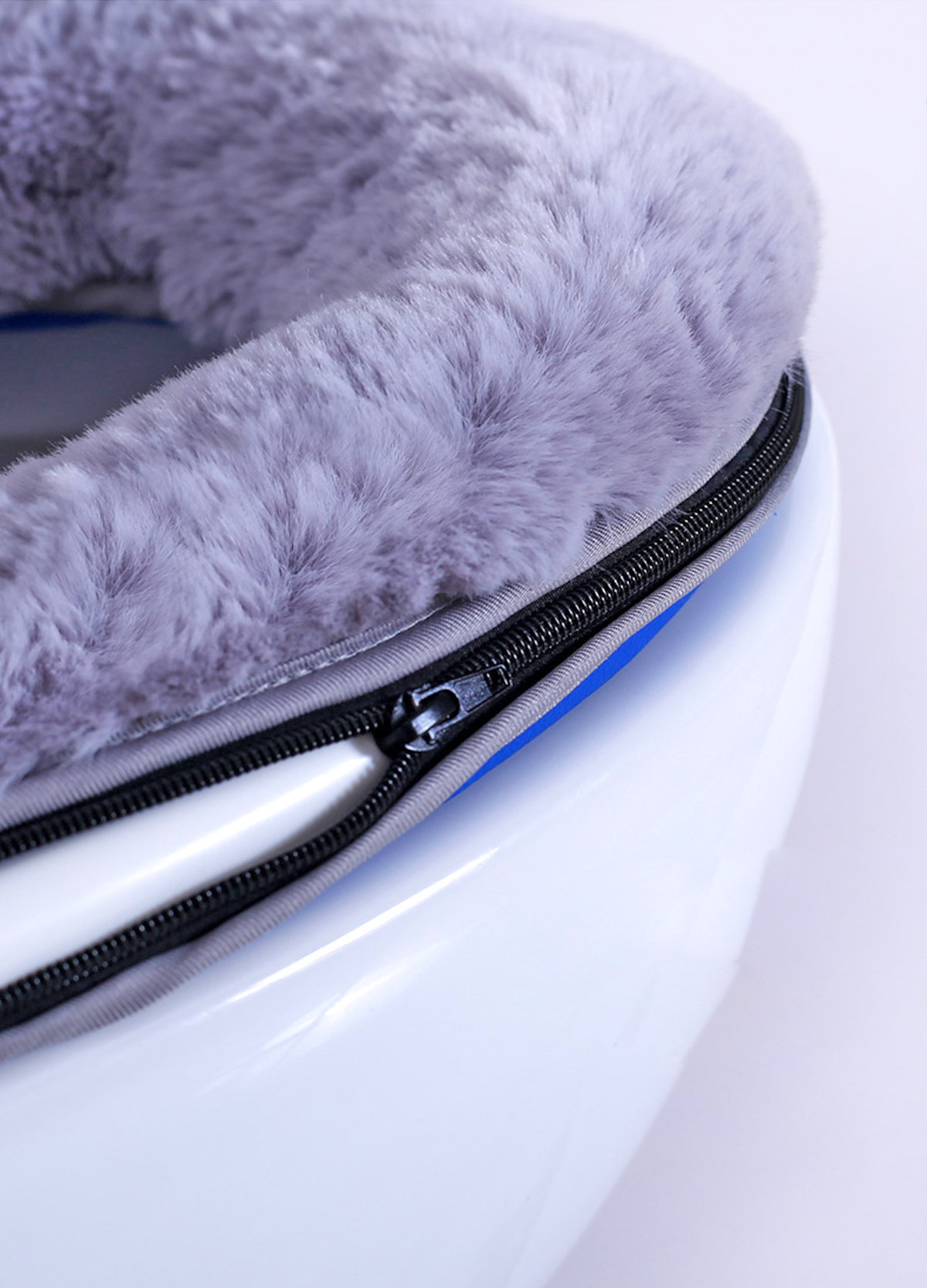 The super soft and fluffy toilet seat comes in a multitude of color options to choose from, this way no matter what design aspect you're going for in your bathroom, you should be able to match the toilet seat cover close to your array of color designs. The fluffy toilet seat also comes in two different versions that can fit both square shaped and oval shaped toilets.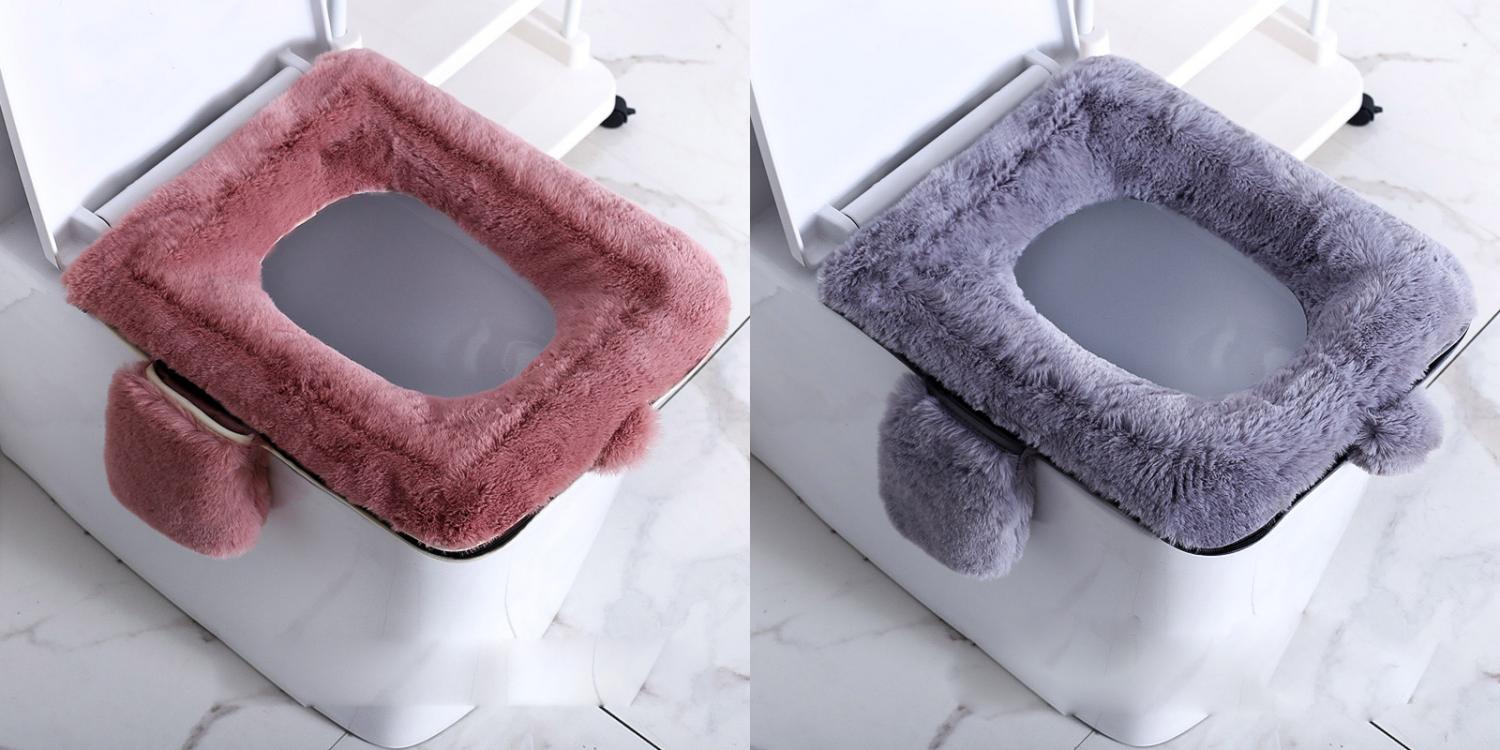 The bottom side of the fluffy toilet seat comes with a faux leather material that can withstand the pressure of the underside of the toilet seat. This material can also be simply wiped clean if and when it gets dirty and needs a cleaning.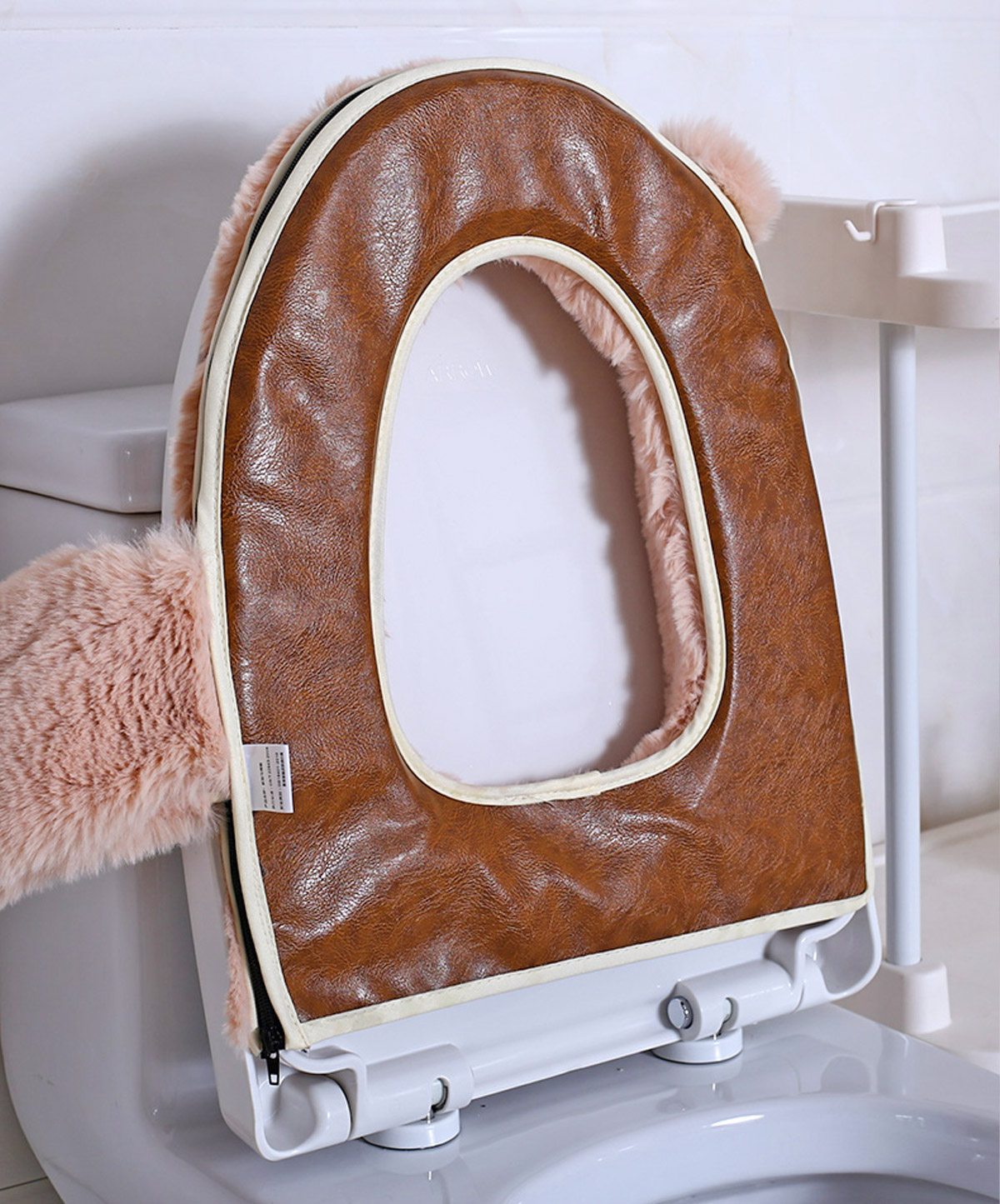 The fluffy toilet seat cover with phone pocket fits onto pretty much any standard toilet size and design.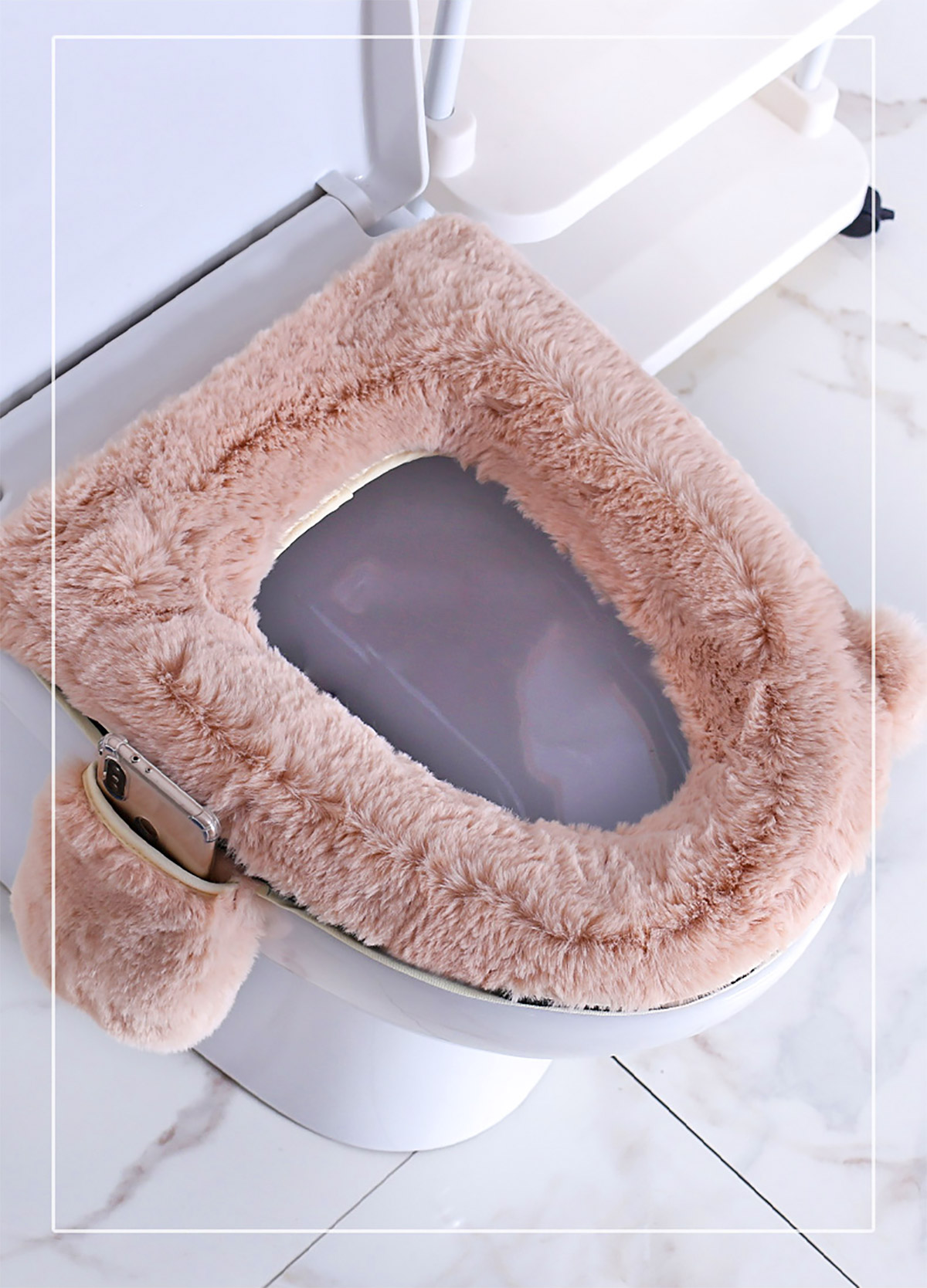 The fluffy phone pocket on the toilet seat cover can fit any standard smart phone.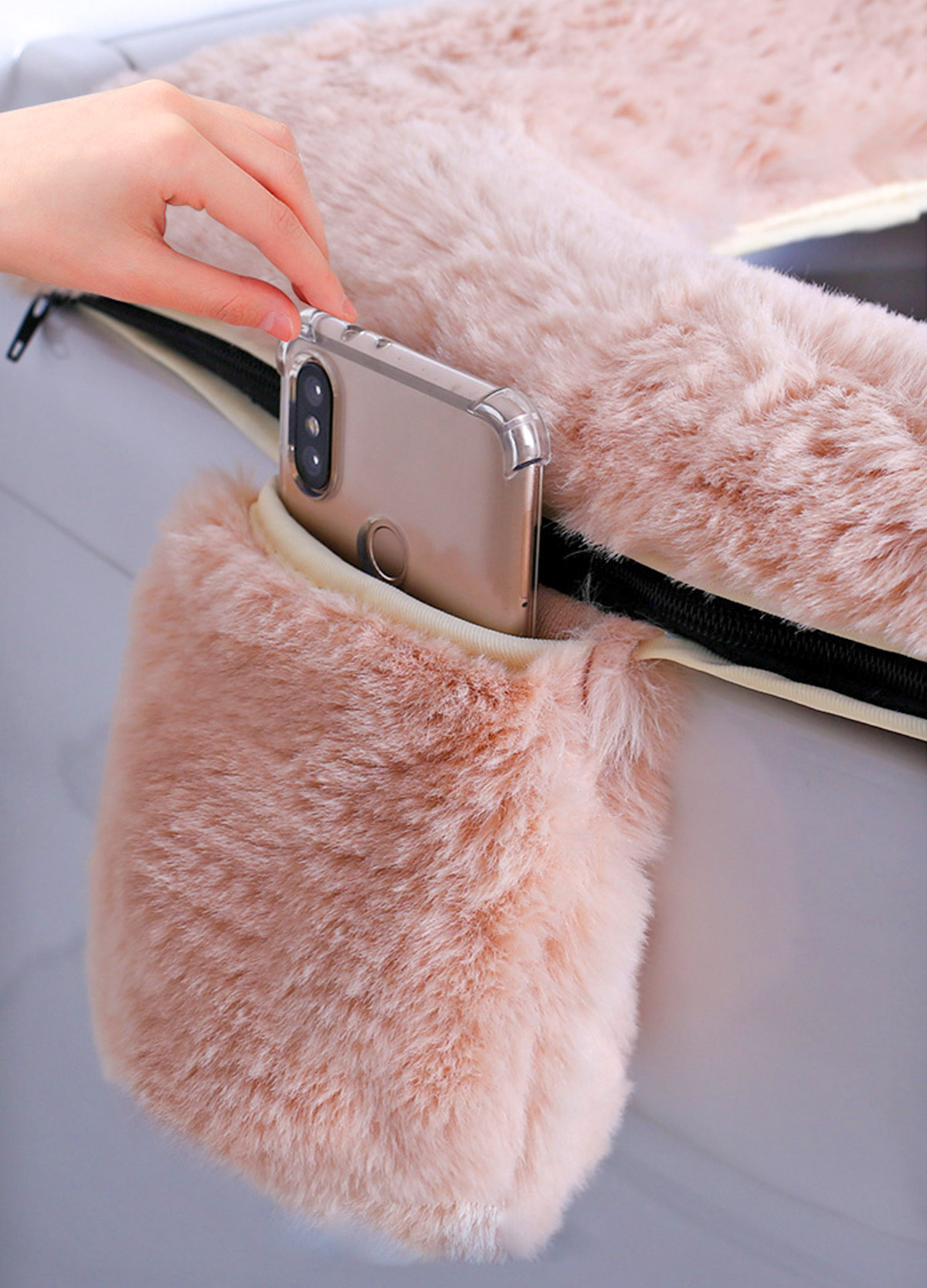 There are two different versions to choose from, depending on if you have a square or an oval shaped toilet seat.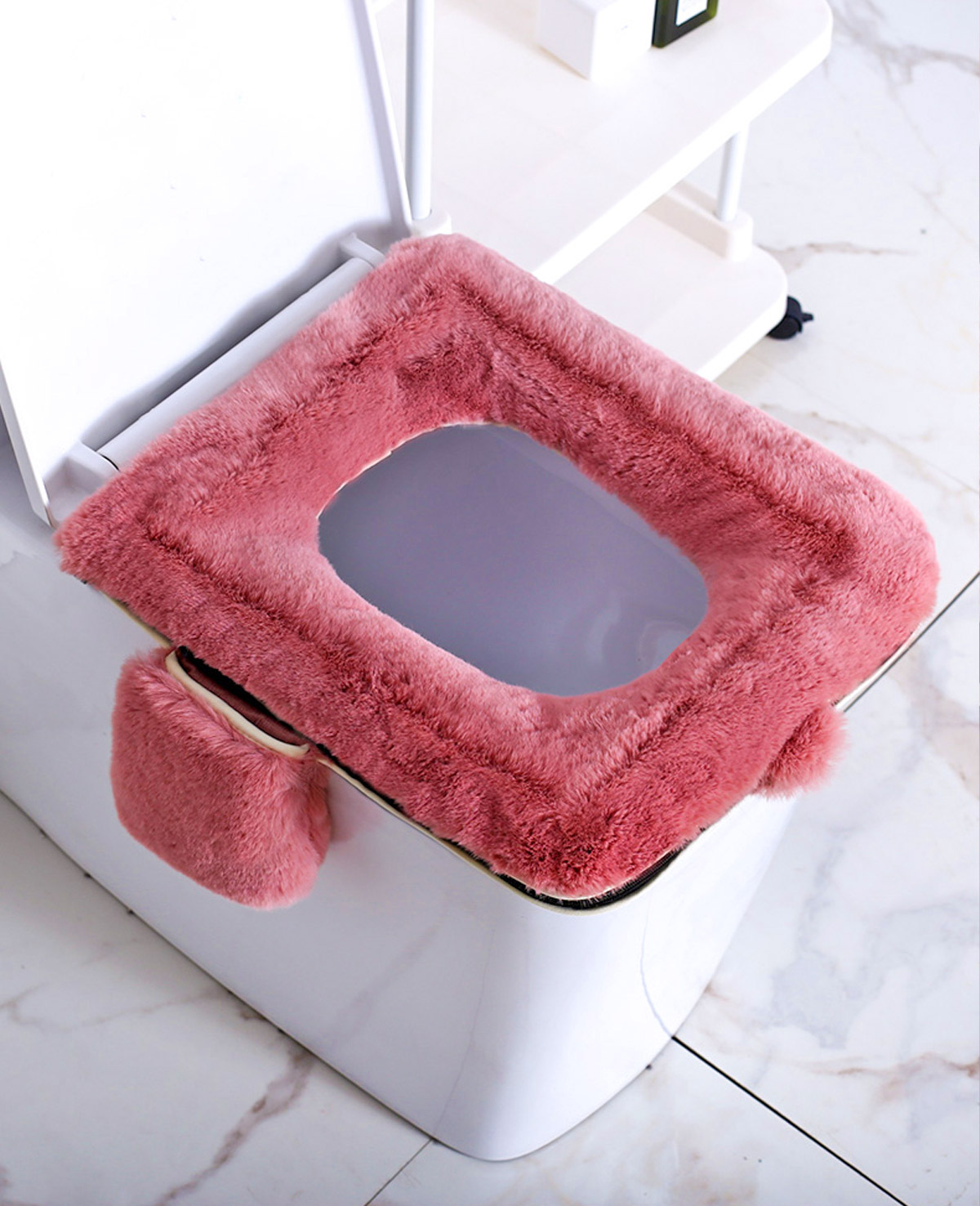 You can see just how fluffy the toilet seat really is using this fork as an example, since most people keep silverware in their bathrooms...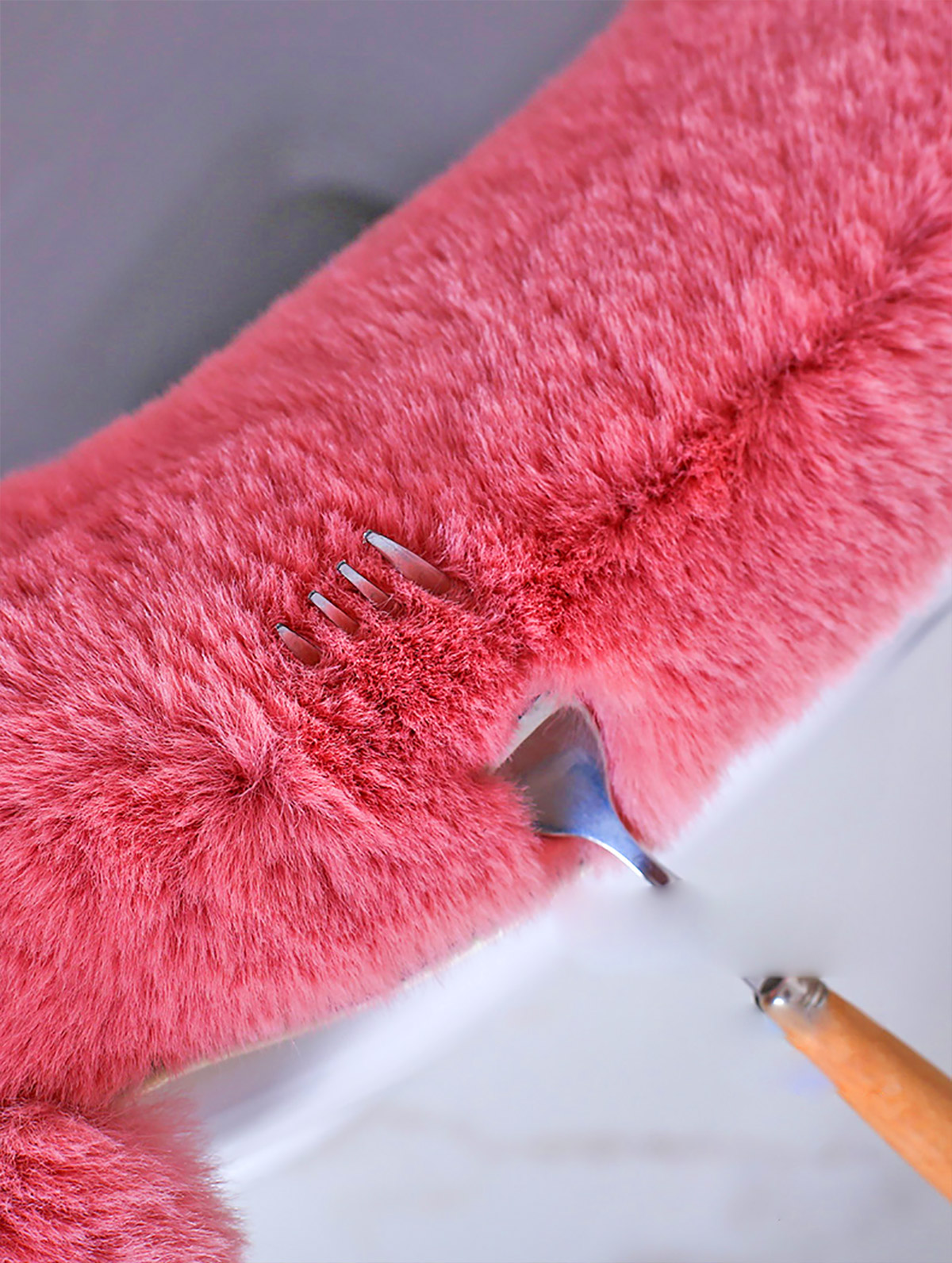 The fluffy toilet seat cover comes in a bunch of different color options to choose from.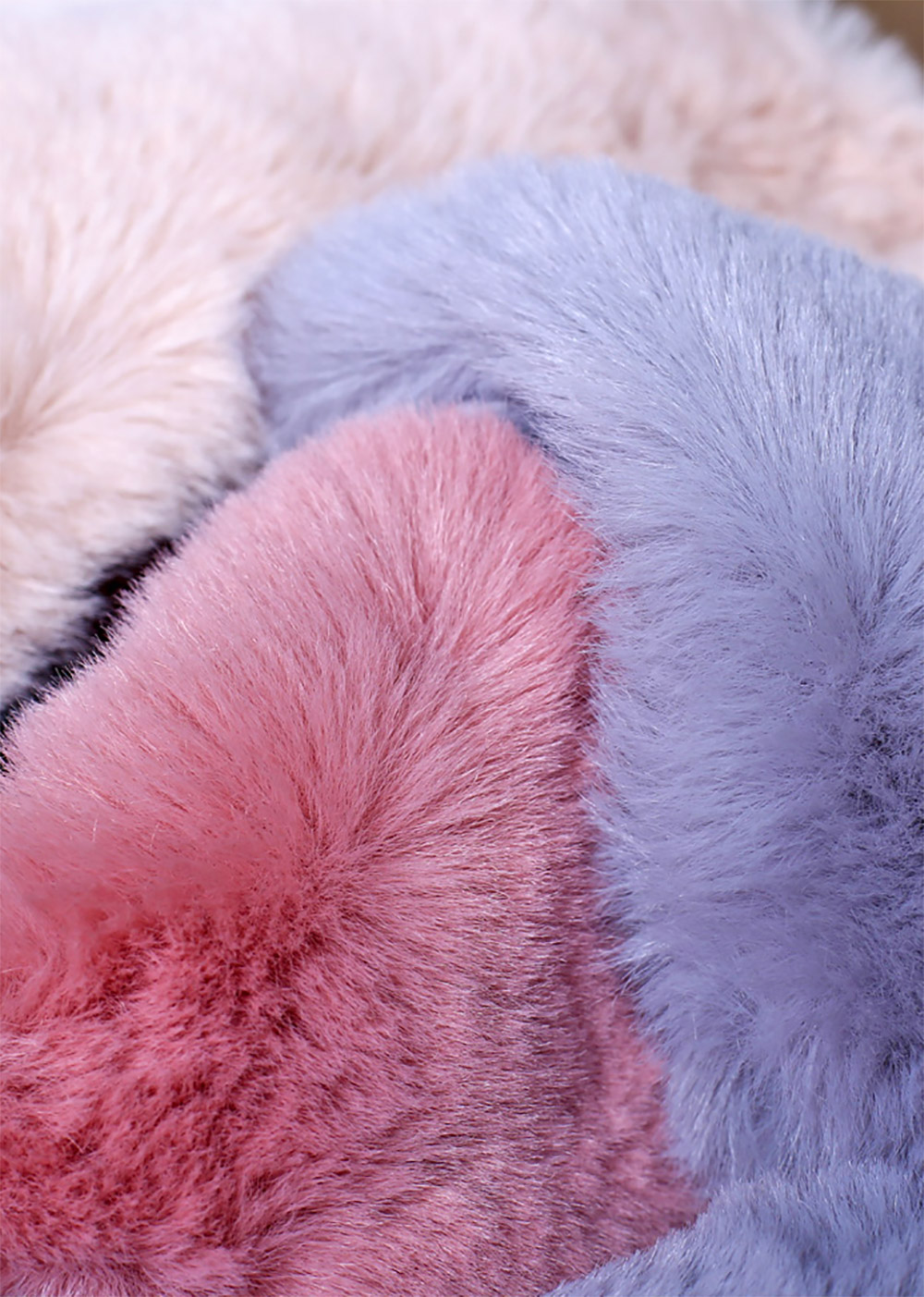 No more having to place your phone on the ground while you get your business done in the bathroom, just slip it into the pocket that's built-in to the side of the seat cover.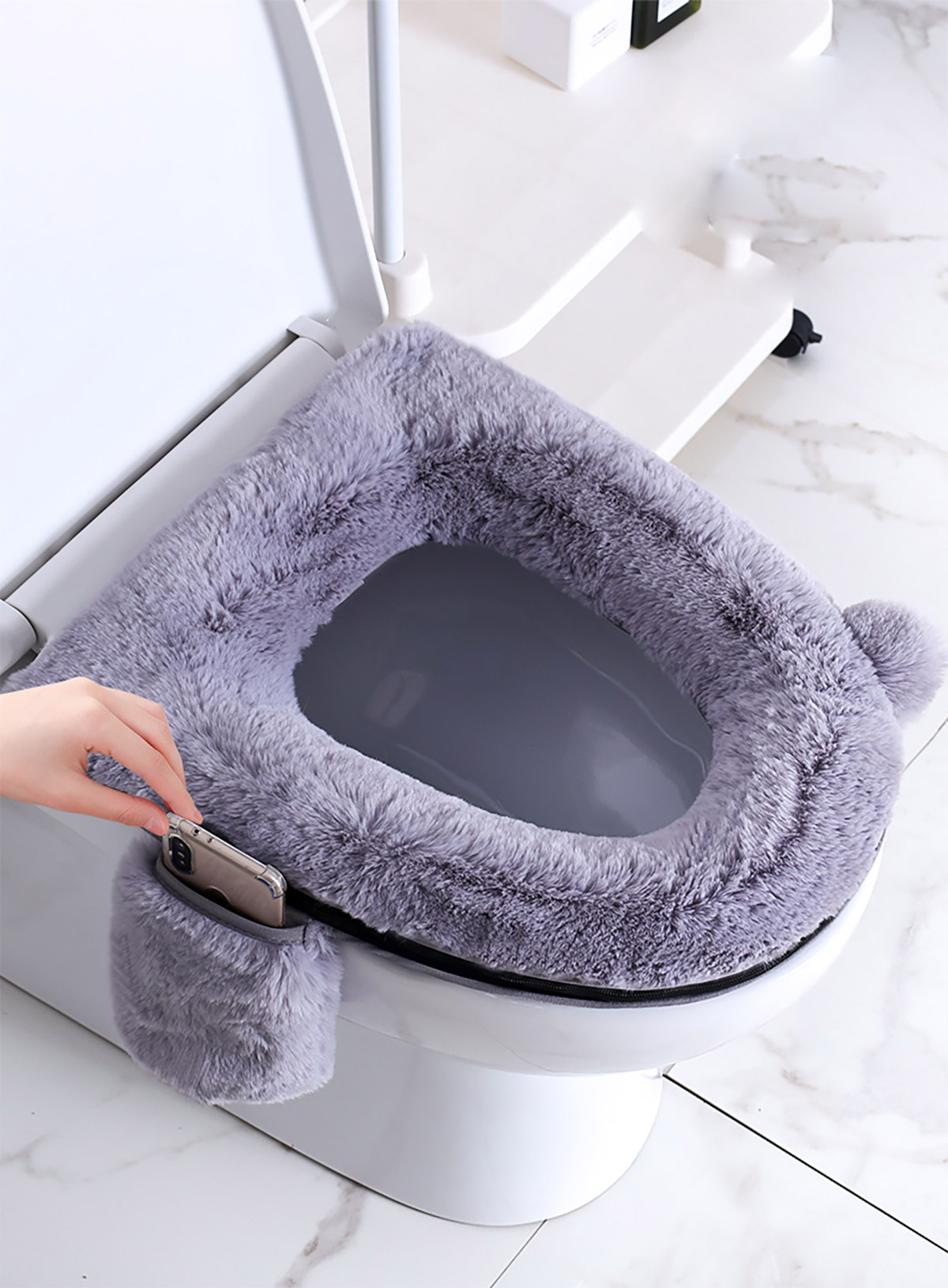 The fluffy toilet seat mat can be easily removed from the seat using a zipper and easily cleaned under a faucet or in your washing machine.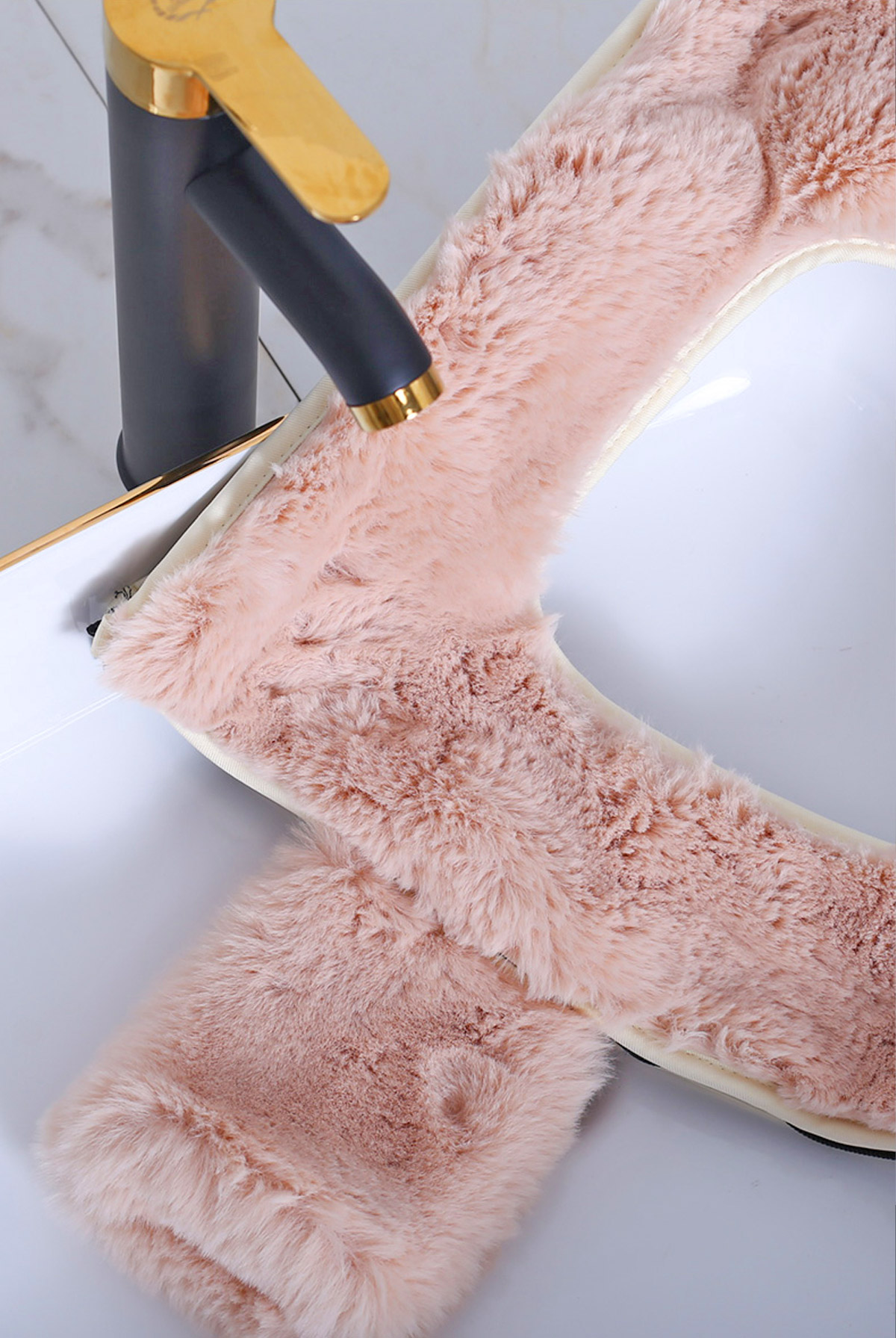 The fluffy toilet seat cover is made from a soft plush material on top and a faux leather material on the bottom.