We Found The Fluffiest, Softest Dog Bed In The World
By Ryan on 10/23/2019 3:42 PM (Updated: 02/23/2022 11:28 AM)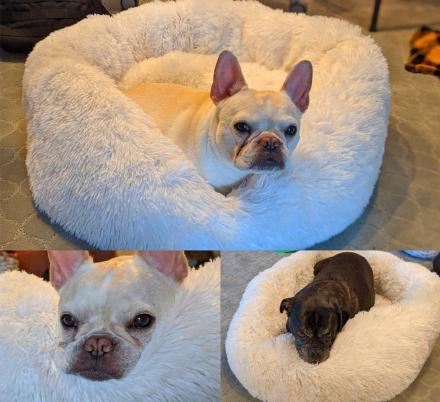 There are, I swear, millions of dog beds out there to choose from. Over half of them may serve the intended function, but what an eyesore. I find myself trying to hide them in back corners or under tables but then the dogs never use them...But this new fluffy dog bed has seriously got me jealous of our dogs new napping spot and has me proudly displaying it. It looks like a luxurious fluffy poof that I want to curl up and take a nap on - move over Fido!
All you need to do is set this poof ball out and watch as your dog (or cat...or kid…) makes a beeline for it - they know comfort when they see it! The round bed has a raised edge that is stuffed with a sturdier filing that ensures the edges stay upright. The middle is slightly indented and stuffed with a softer filling to provide the utmost comfort for your furry best friend. The fabric is made of a faux fur type fabric and the bottom of the bed features small anti-skid spots to help keep the bed where you want it.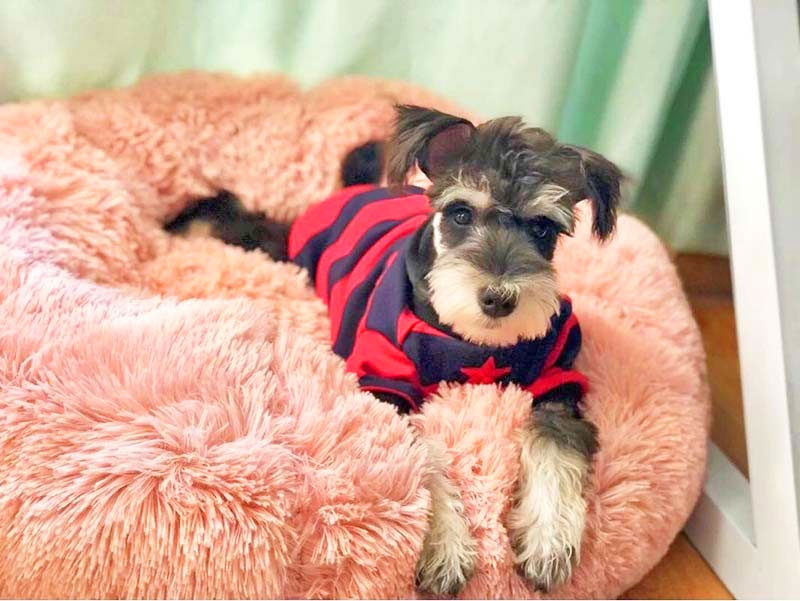 What Color Does This Fluffy Dog Bed Come In?
Not wanting to sour the taste of any Picky Pollies out there, this bed comes in seven different colors: white, dark coffee, gray, pink, light coffee, light grey, and beige yellow. With this many options you're sure to find the perfect bed to suit your pet and your decor.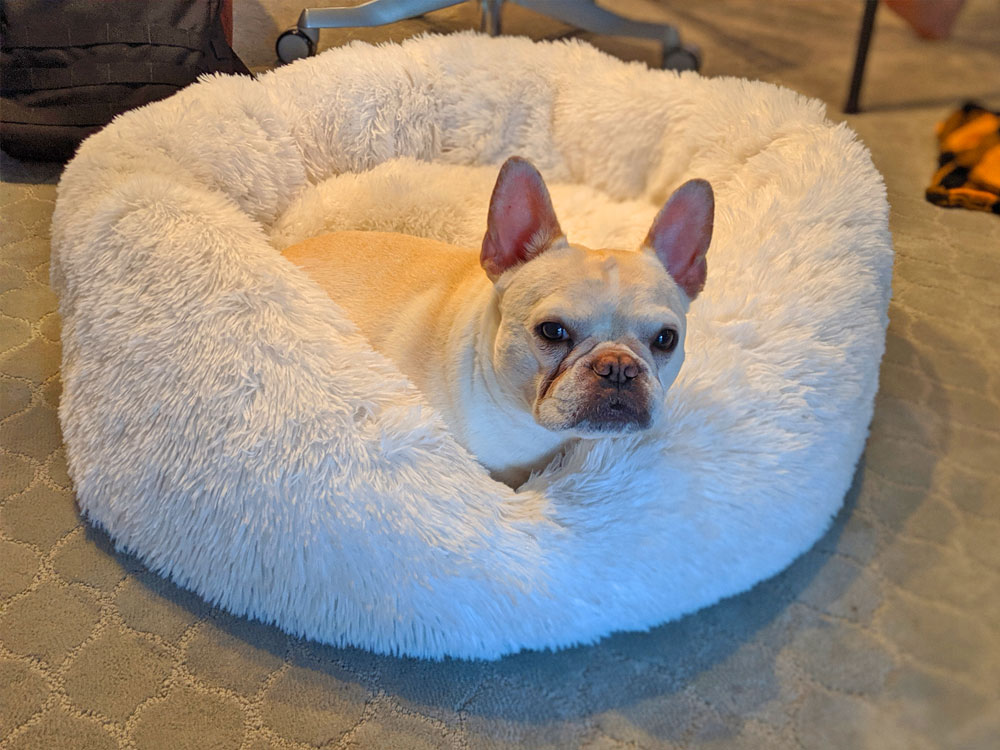 Will This Fluffy Dog Bed Fit My Dog?
With the bed coming in five different sizes you are sure to find one that will fit your dog - from the most miniature to the largest of Danes. Specifically, the sizes are: 15.75 inches, 19.7 inches, 23.6 inches, 27.5 inches, and 31.5 inches.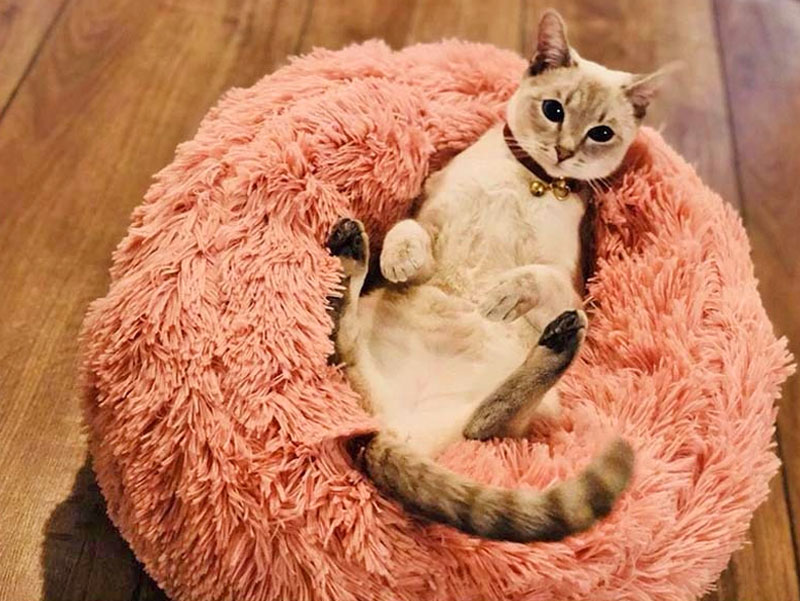 If you have multiple pets, I recommend sizing up as they will most definitely be snuggling up together on this fluffy bed.