This Minimal Wall-Mounted Christmas Tree Will Save Space In Smaller Homes
By Ryan on 10/27/2020 1:49 PM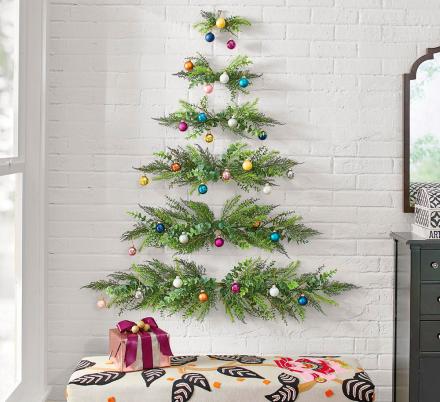 Sure, there are tons of space-saving furniture designs, and space-saving clothes dryers, and other gadgets that help you save space when you live in a tiny home or smaller apartment. But what about the Christmas tree? That's what takes up a ton of space for around 2 months of the year. This unique wall-mounted Christmas Tree will save a ton of space both in general space as well as save on floor space.

Versions: non-lighted | lighted
It's called the Wall Hanging Christmas Tree, and it's made to look like your tree is partially embedded into the wall, so that half of it sticks out from the wall, and the other half is made to look like it's on the other side of the wall.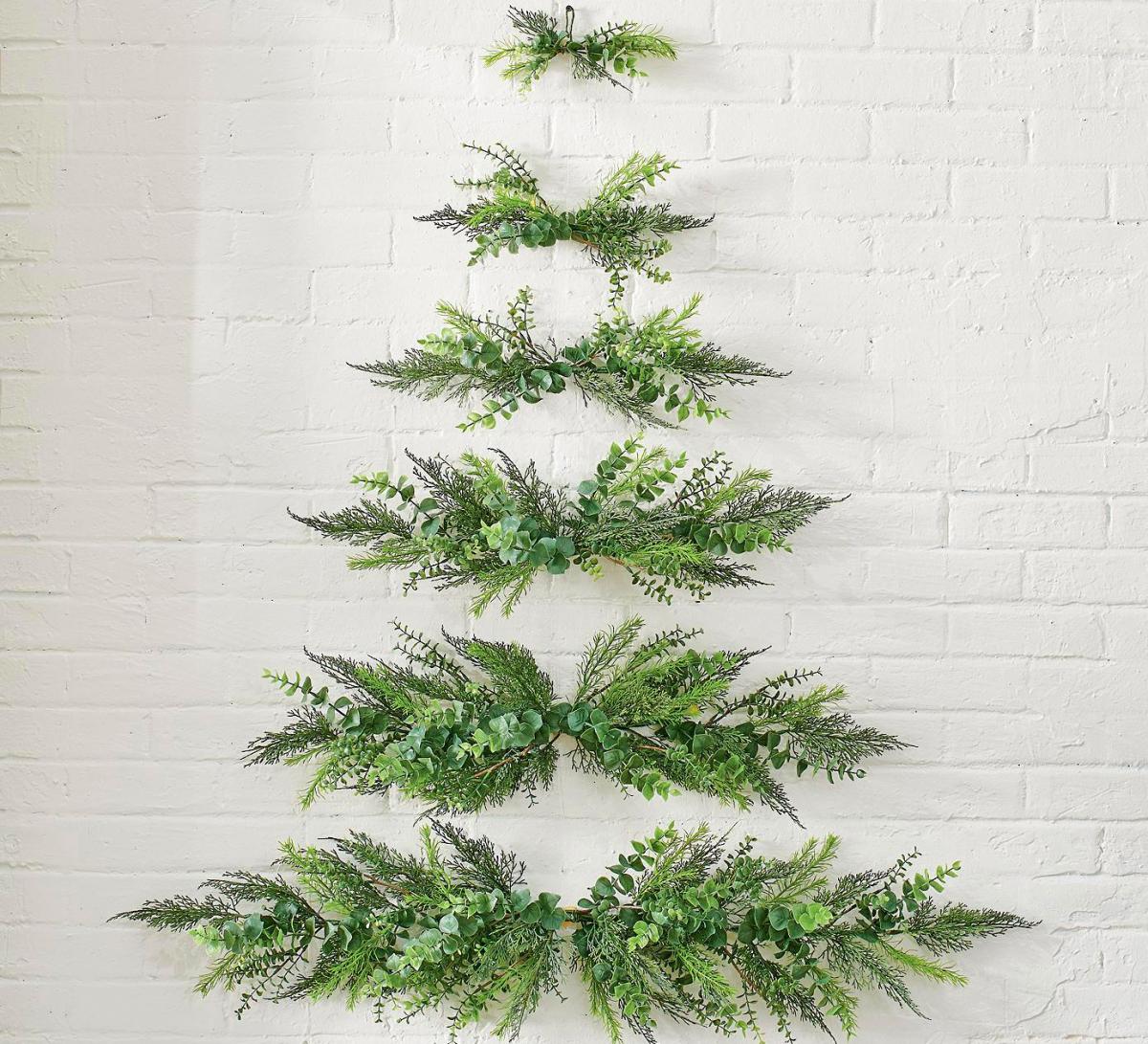 Combine that with it being mounted straight to the wall, you're saving a ton of space in general room area, as well as a ton of floor space. To save on even more space, you can mount the wall hanging Christmas tree above a table, bench, or dresser.
The wall mounted Christmas tree consists of 6 different levels of the tree that get smaller and smaller as it goes up to the top of the tree. You can mount them closer together to make it seem like a smaller tree, or mount them further apart for a larger tree look.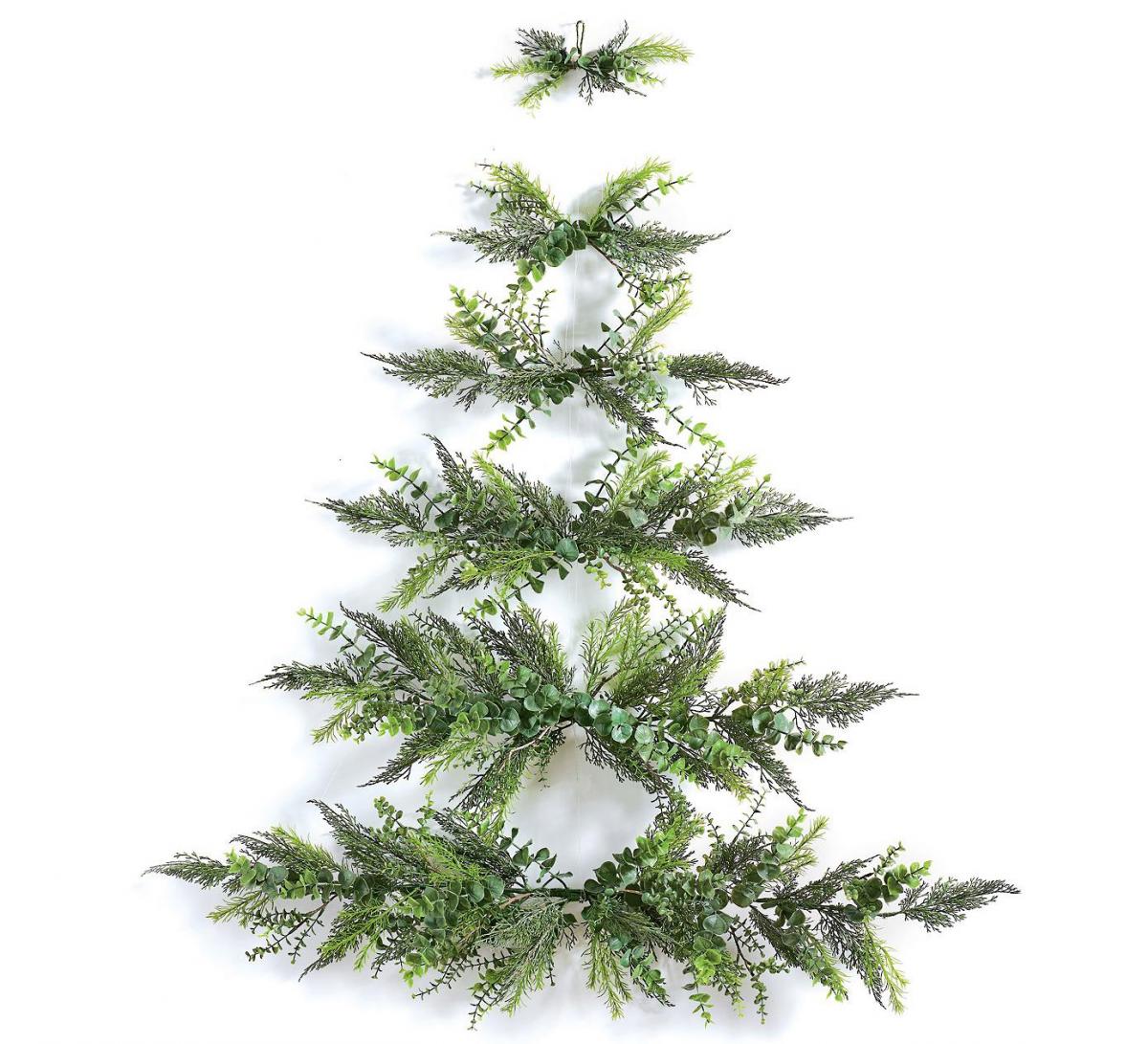 Once mounted, you can then decorate the wall-embedded tree just like a regular tree with ornaments, lights, bulbs, and more. You can then set your presents right on the floor below it, or on the table you mounted it above depending on your preference.
If you must decorate for Christmas, and are a bit of space-saving nut, this wall mounted tree might be for you. It sets up super quickly and with no messy needles that fall off. It all hangs up with one easy step. You can even leave it natural with no decorations for the ultimate quick and easy Christmas tree setup.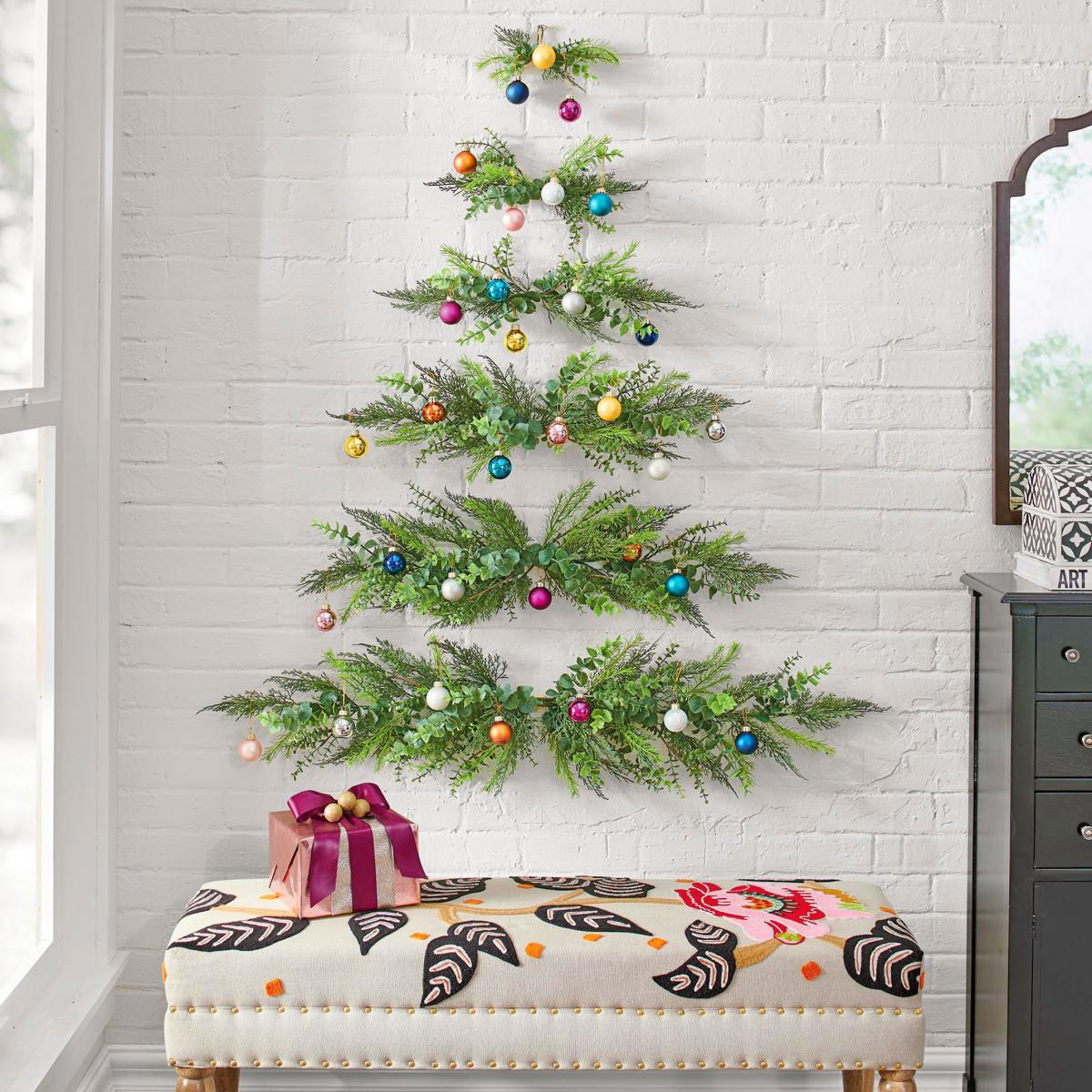 The wall embedded Christmas tree uses transparent monofilament line to connect each piece to each other so you won't see the lines when hung up. You can also remove the lines if you'd like to mount the tree at different heights than the default.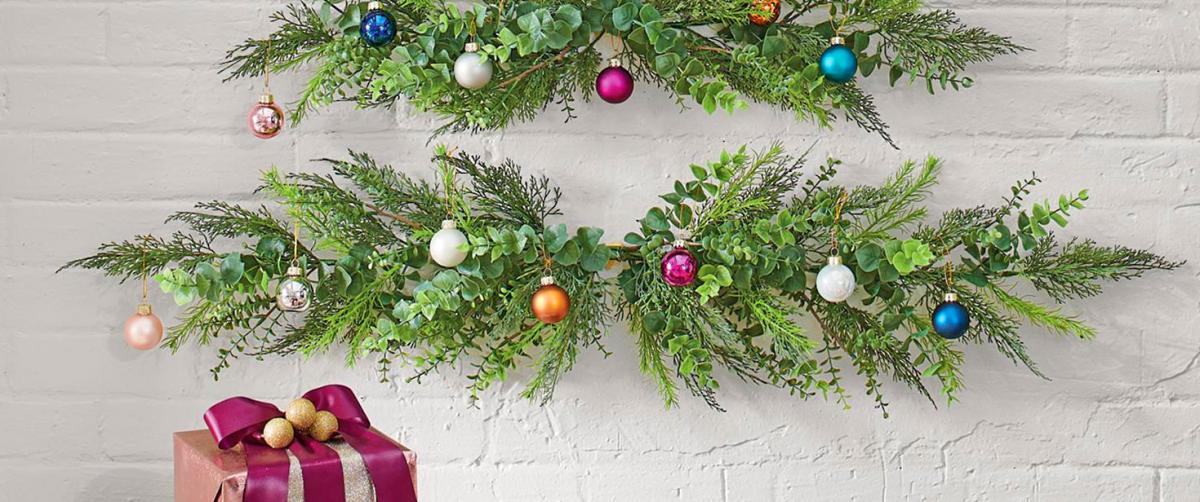 A styling tip provided by the seller is to "place a basket underneath with presents or blankets as a 'trunk'". The wall-mounted Christmas tree is made using a realistic mix of pine and eucalyptus, and is crafted from polyester and plastic. When fully setup, the space saving Christmas tree measures just 45 inches tall x 40 inches wide x 9 inches out from the wall.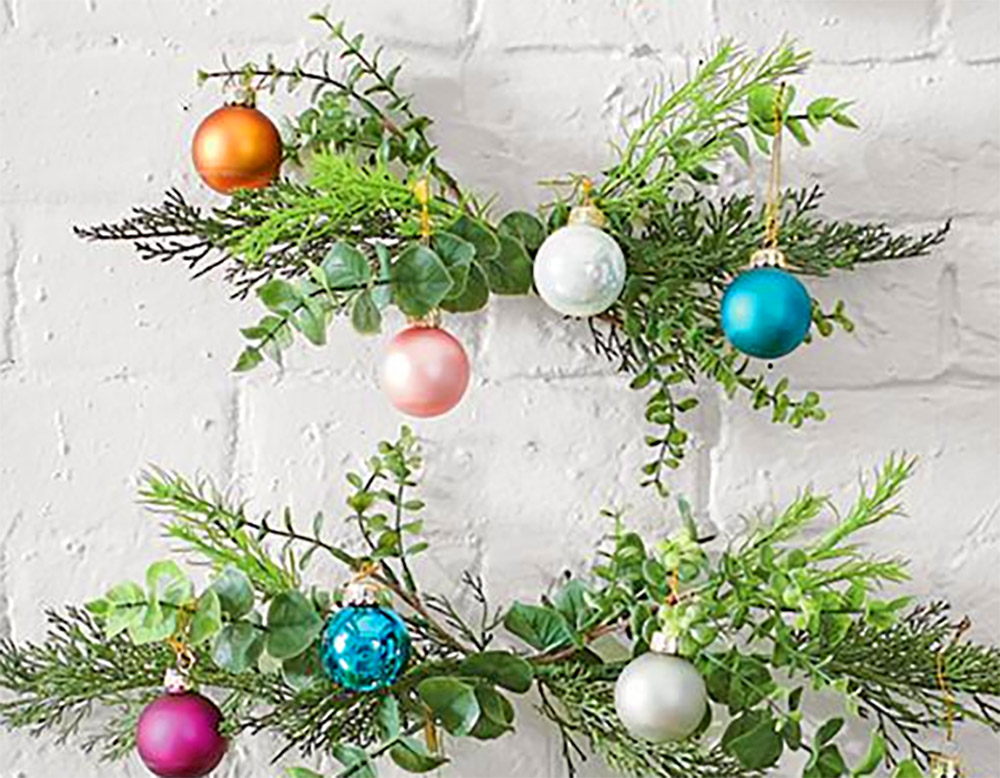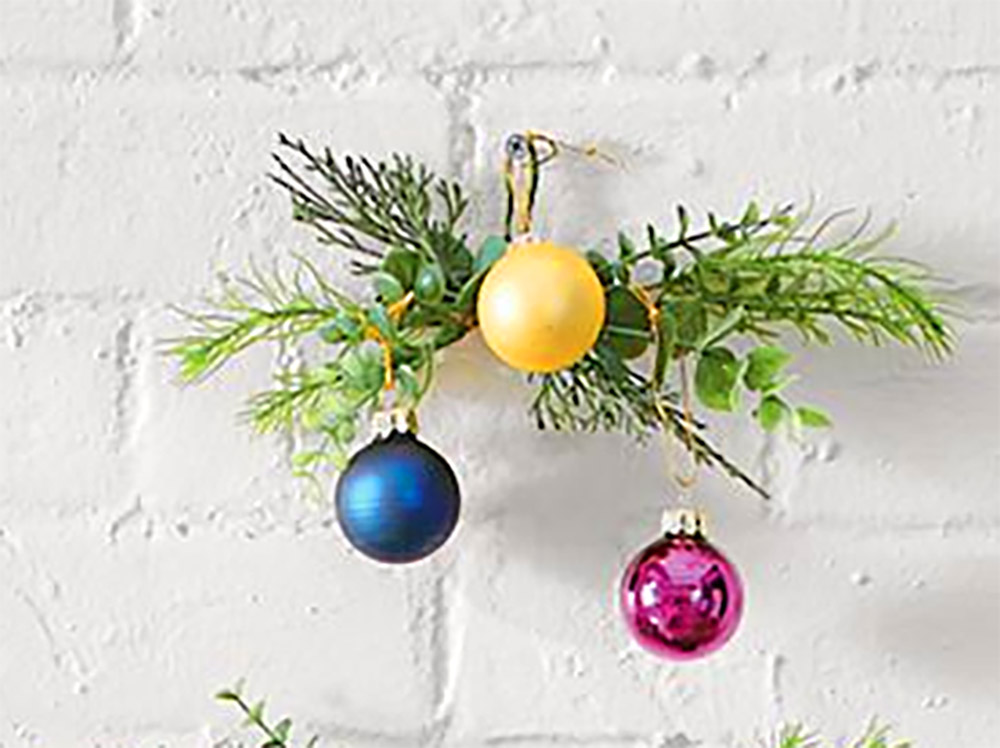 You can also find a few alternative versions on Amazon that offer a full tree that mounts flat onto the wall. These aren't quite as minimal, but it will look more like a traditional Christmas tree, and actually has lights already built into it.