This Company Makes Incredible Modern Custom Loft Bedroom Designs
By Ryan on 06/16/2020 1:06 PM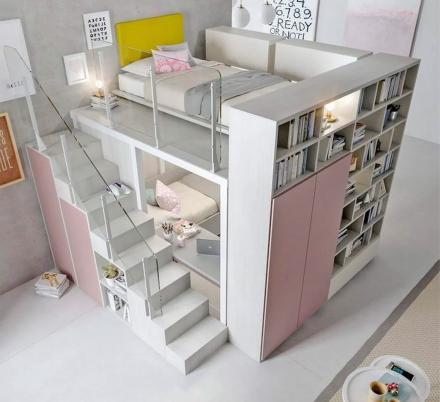 If you're looking to maximize space in a bedroom, or just happen to be looking to have the most amazingly modern and unique bedroom/loft setup ever! You may want to consider checking out this company Tumidei! They make these amazing loft configurations that'll turn your bedroom or home into a jungle-gym of savvy storage spaces, and amazing design and space-saving ideas.
The line is called Triamolla, and they have a ton of different configuration sets that you can install in your home or bedroom. The sets include configurations for both adults and kids room, and offers a unique and innovative way to save space, and give your bedroom a loft feel with an extremely modern design.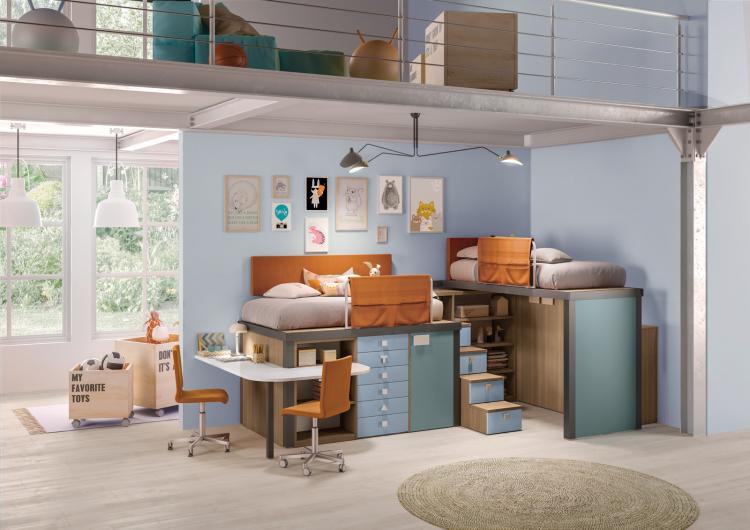 The company has made the designs of the lofts to keep up with today's active youngsters that have desire for discovery, novelty, and the curiosity to travel to meet new people and discover different cultures. The collection of the bedroom loft sets are characterized by free, personalized, and creative compositions which are suitable to the needs of all ages.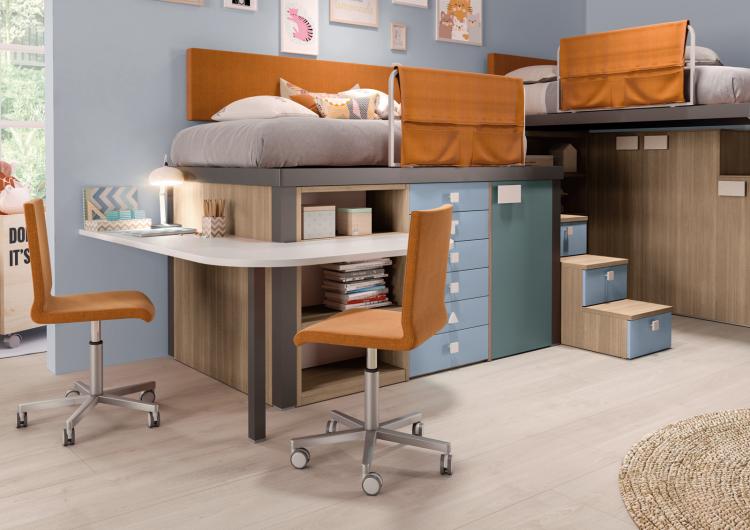 Some of the designs of the modern loft bedroom sets include brilliant space saving ideas, including putting a desk and work area on top of your bed when not in use, tucking the bedroom under a second level with stairs with a ton of storage, elevating the bed to add tons of storage underneath, nesting multiple beds underneath one another when not in use, and more.