This Funny Penis Shaped Charcuterie Board Lets You Serve Snacks with a Side of Humor
By Ryan on 08/14/2023 2:46 PM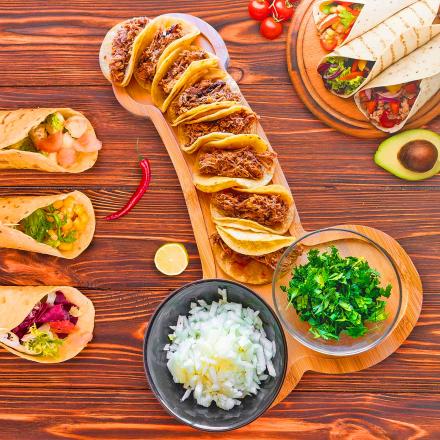 When you think of charcuterie boards, what comes to mind? Elegant spreads of cheese, crackers, and cured meats, right? But what if your charcuterie board was not only functional but also hilariously unforgettable? Enter the whimsical world of novelty kitchenware with a charcuterie board shaped like, yes, you guessed it – a penis!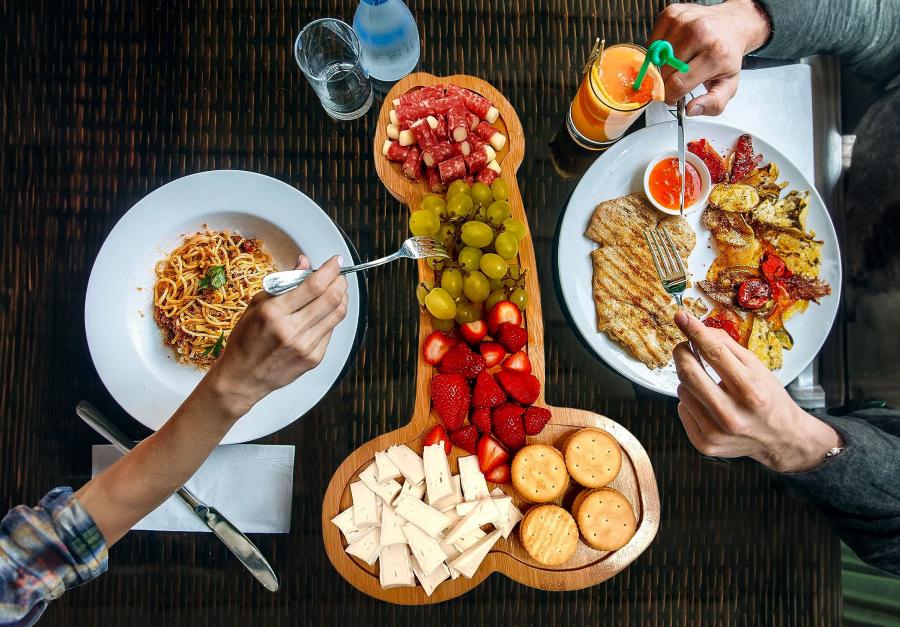 Crafted meticulously from bamboo wood, this quirky board is a masterpiece of design and functionality. I mean, who wouldn't want to serve their prosciutto on a provocatively shaped platter? It's the kind of attention-grabbing item that would have your guests laughing before they even take a bite!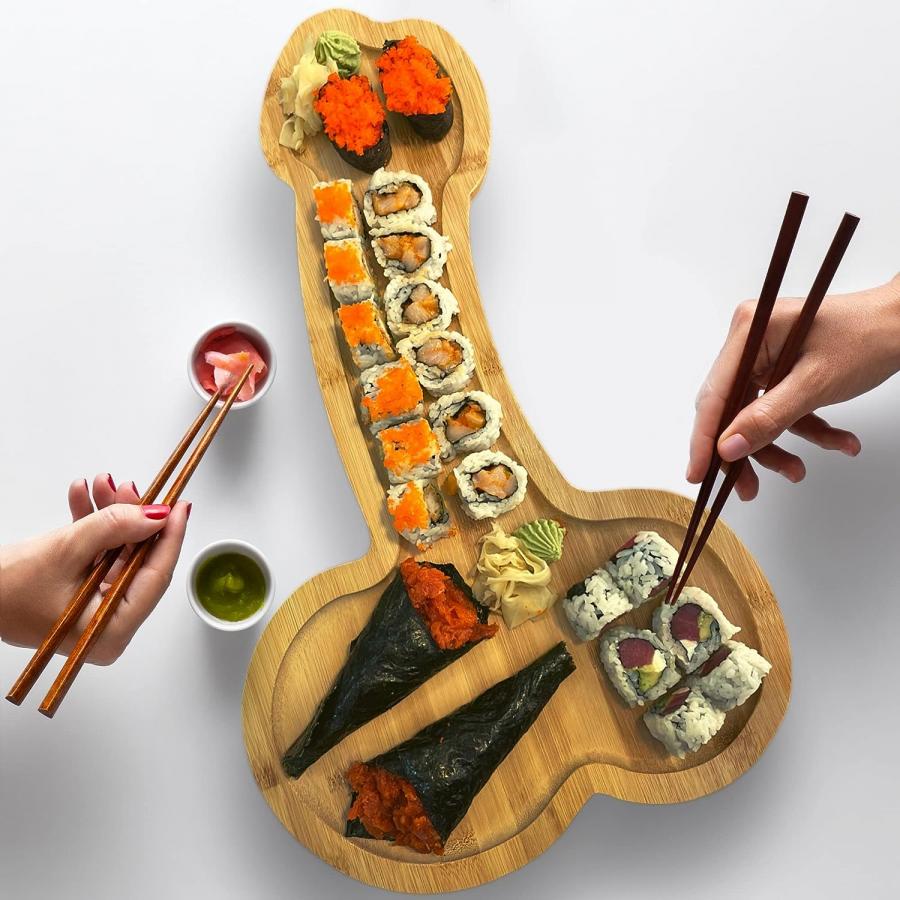 Before you start wondering where this marvel might fit in, it's the PERFECT gag gift. Think about the last white elephant party you attended – the random assortment of items that people try to pass off to others. Now, imagine the burst of laughter when someone unwraps this. Or perhaps you know someone with a sense of humor moving into a new home? This board would definitely make their housewarming a memorable affair. While the form is undeniably funny, its function is no joke. This board is fantastic as an Appetizer Plate, a Unique Serving Platter, and yes, a Funny Charcuterie Board. And the specs? The board measures 20"L x 12"W x 0.5" thick, providing you ample space to unleash your inner culinary artist. Go wild with your cheese and cold cut presentation; there's plenty of room! One of the standout features of this board, apart from its shape, is its double-sided design. One side boasts a continuous cut-out compartment, ensuring that your spreads, olives, or other small nibbles remain mess-free. No more chasing after that runaway grape or sneaky olive! And with the compartmentalized design, you can maximize the surface area and versatility of use, which is a fancy way of saying, "Look, multiple places to put snacks!" However, if you're in the mood for something a little more traditional or want to use the board for something else, flip it over! Voila, a smooth side emerges, ready to serve as a cutting board or a presentation platter for other food items. Who said this board was just about giggles? For those concerned about cleanliness and maintenance, bamboo has your back. Known for its easy-to-care properties, bamboo wood is non-porous. This means it resists liquids splendidly. So, our naughty-shaped board won't crack, warp, stain, or even absorb odors – ensuring your blue cheese remains the smelliest thing in the room. After a hearty evening of mirth and munching, cleaning up is a breeze. The board has a glossy, smooth surface. A gentle hand wash with mild detergent and warm water, followed by a quick wipe, and your board looks brand new! Though, here's a tip for longevity: make sure it's fully dry before storing and always keep it away from direct heat sources.
So, the next time you're out shopping for kitchenware or looking for a gift that perfectly balances humor and function, remember the bamboo penis-shaped charcuterie board. It's more than just a conversation starter; it's a testimony to how fun and functional design can coexist. Sure, it might raise a few eyebrows, and perhaps even garner a few blushes, but isn't that the point? Life's too short for ordinary charcuterie boards. Go bold, go bamboo, and most importantly, go have some fun!
You can snag the funny penis shaped charcuterie board from Amazon for around $30 bucks!