The Foxydry Electric Clothesline Automatically Raises Up To Ceiling To Save On Space
By Ryan on 04/20/2022 12:21 PM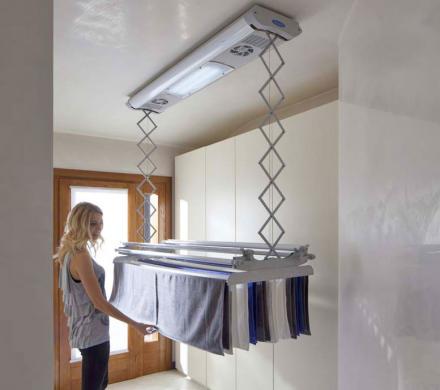 If you still prefer to hang your clothes to dry them, you certainly have a lot of options. You can buy all kinds of drying racks for both indoor and outdoor use. However the Foxydry Electric Clothesline is the best option that we have come across yet. The Foxydry automatically raises and lowers your drying clothes all the way up to your ceiling to save space.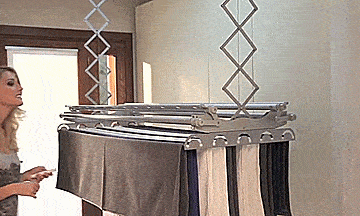 This is a space-saving ceiling-mounted clothes drying rack complete with a remote control. Those drying clothes don't have to take up an ungodly amount of room any longer.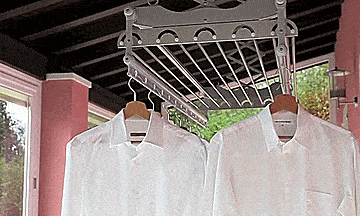 Not only will your clothes air dry while complelely out of your way, it has has fans at the top of the device that will blow on your wet clothes to help them dry quicker.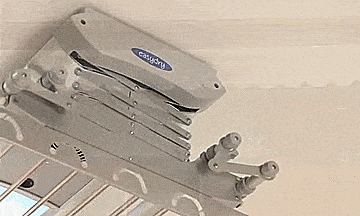 The Foxydry electric clothesline comes equipped with an LED light, fans and 2 rails that can be extended up to a length of 200cm to hang up your large and bulky items like bed sheets and duvet covers.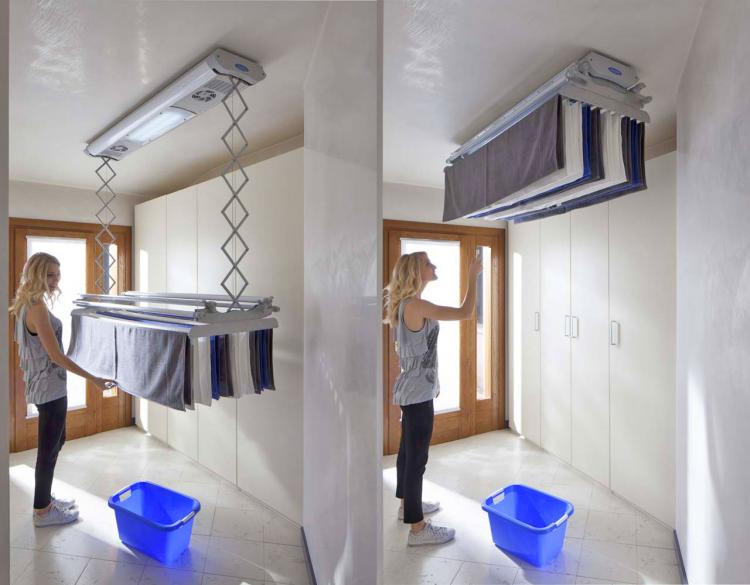 It features 18 positions to hang your clothes on clothes hangers too. Your clothes will be out of the way as they dry.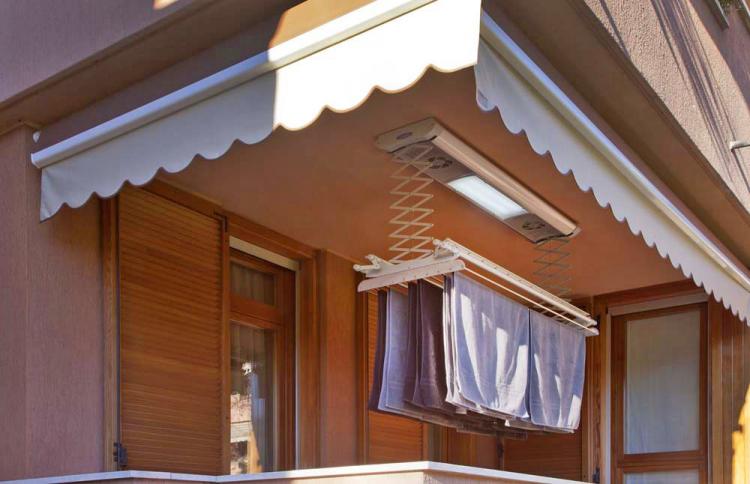 The Foxydry remote controlled clothesline is built to last with steel and anodized aluminium construction. It easily attaches to the ceiling using just 4 plugs and it is covered by a 2-year warranty.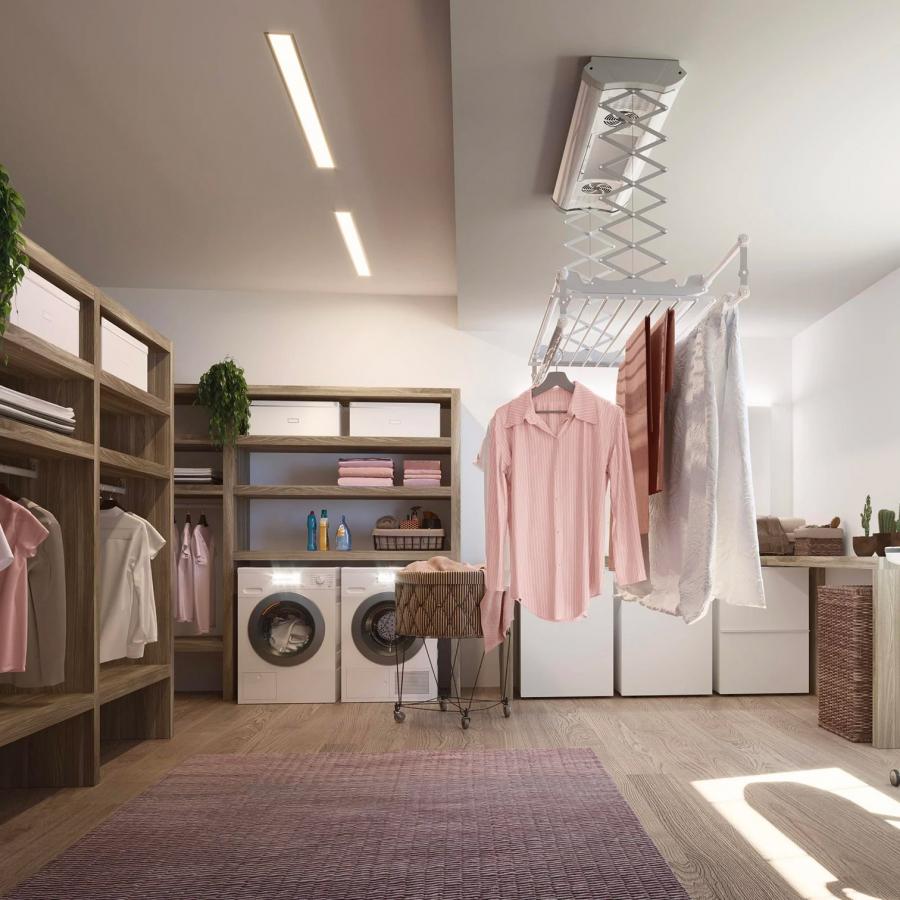 The Foxdry can be extended up to 70.86 inches maximum height or you can stop it at any position in between to get the perfect height for each load of laundry that needs drying.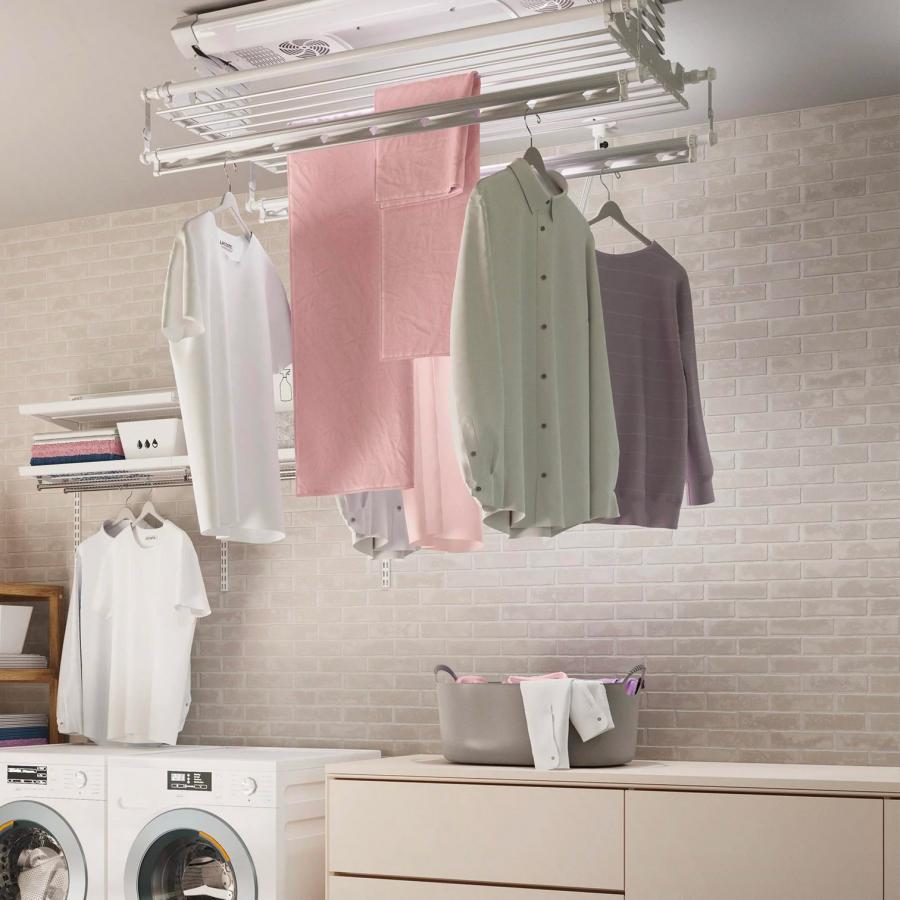 The Foxydry has a maximum holding weight of 77.16 lbs of wet clothes.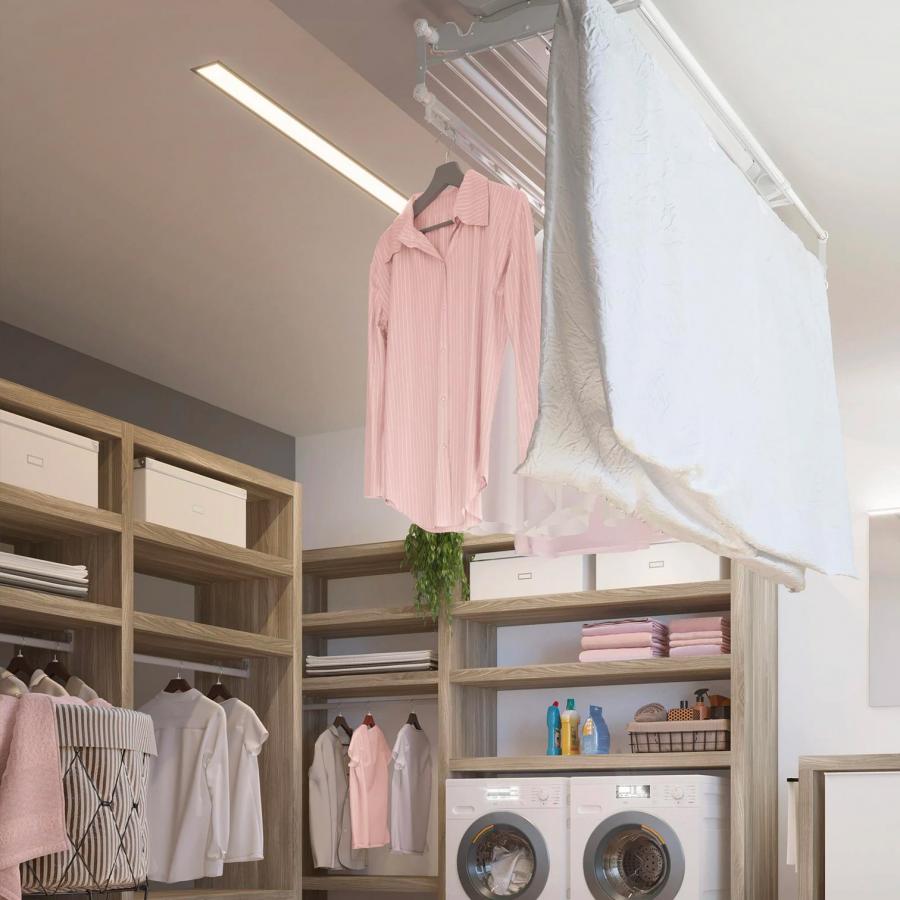 The device can be lowered a total of 5.9 feet for easy accessibility!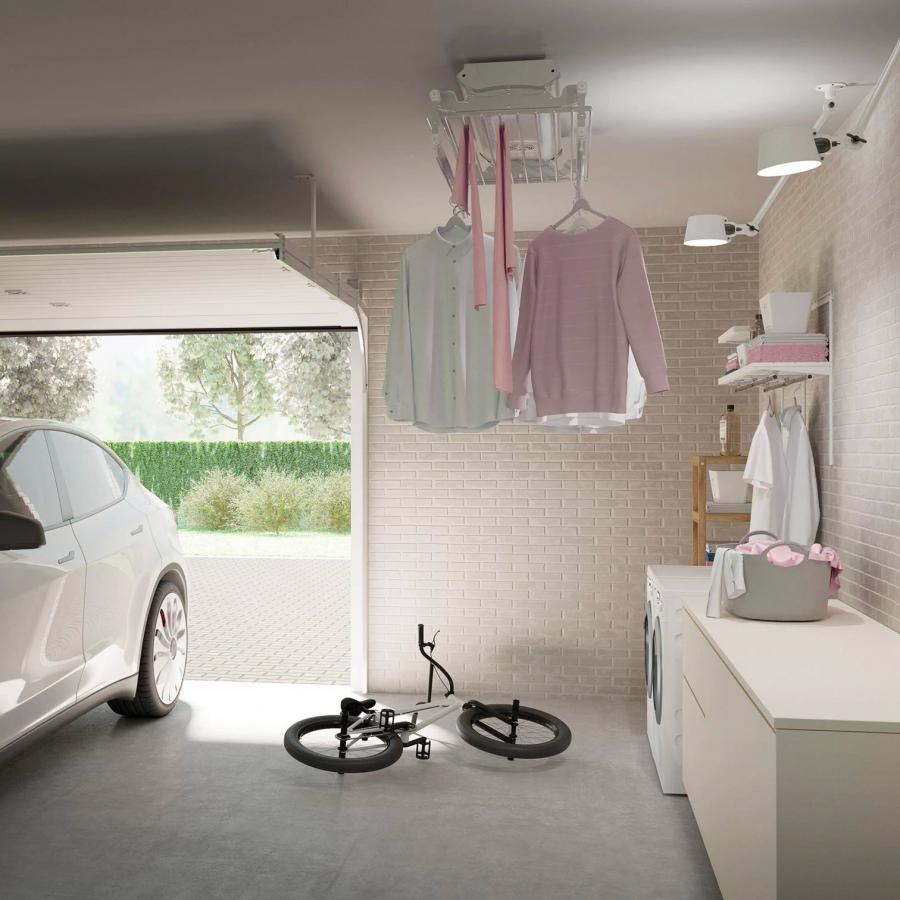 It even comes equipped with an integrated LED light so you can see everything you're hanging, no matter what time of day it is, or how lit your room is.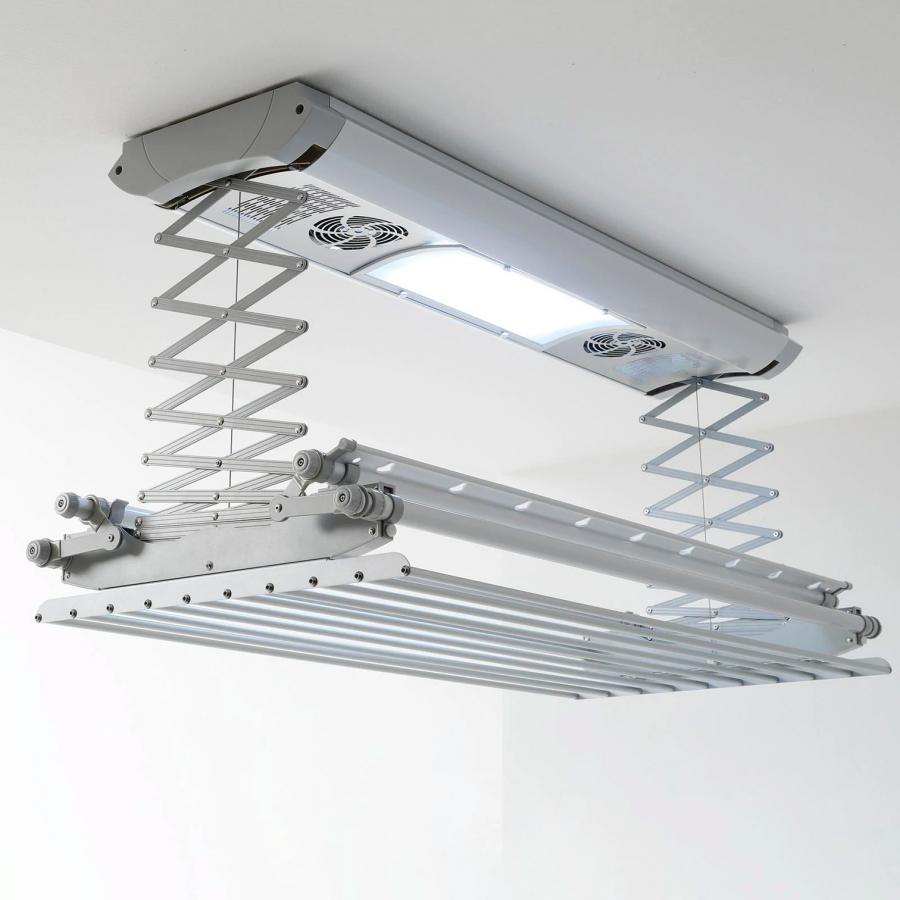 Two ventilation fans are also equipped on each end of the device to facilitate faster drying!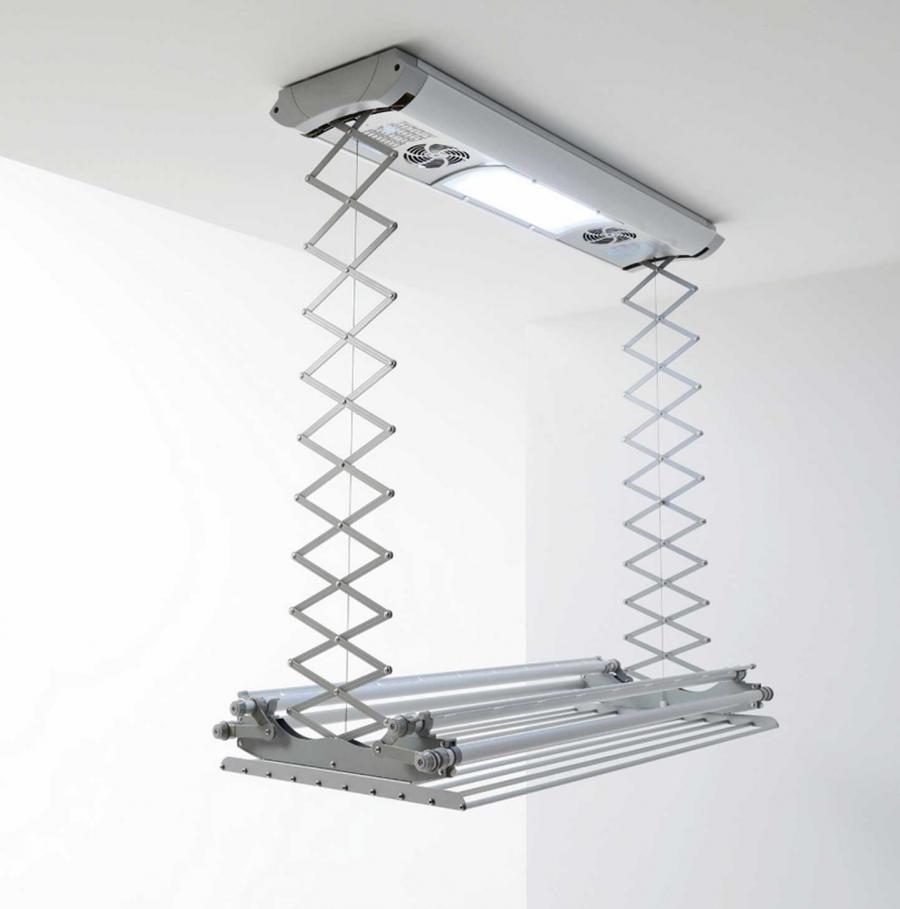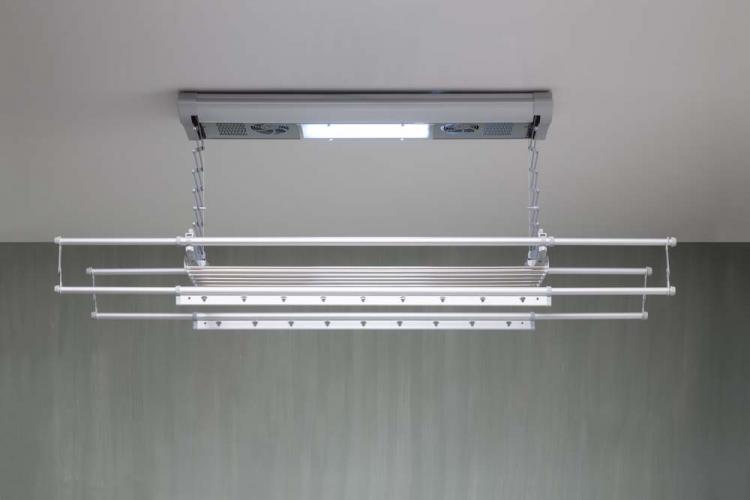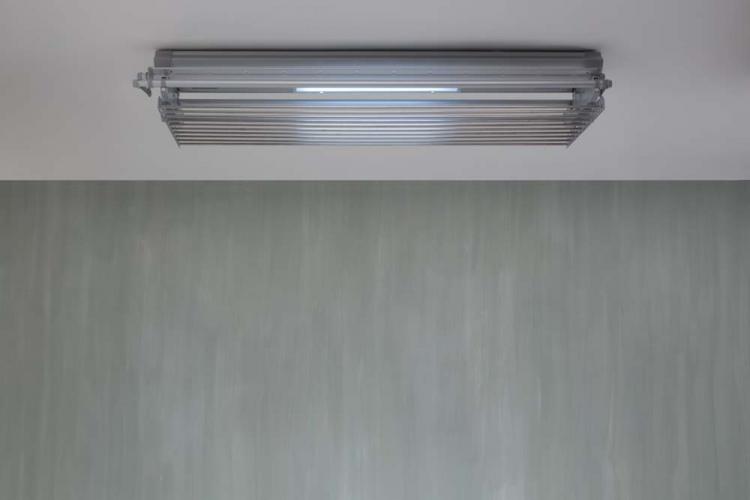 You can snag one of these Foxdry electric retractable clotheslines from their website for around $520 bucks!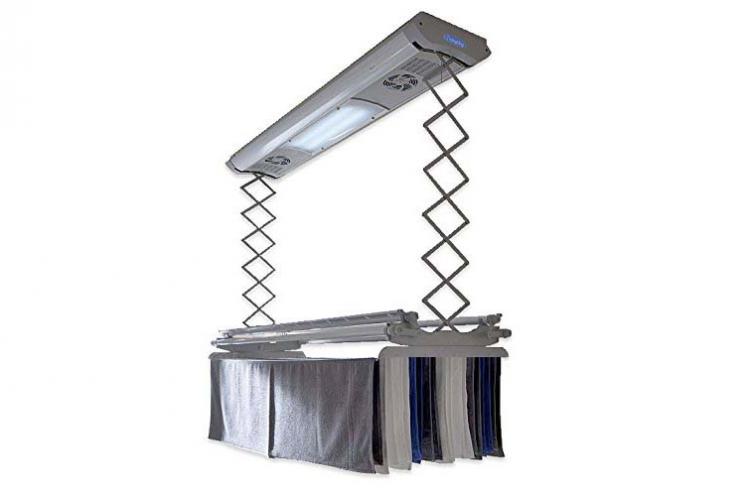 Check out the Foxydry remote controlled electric clothesline in action via the video below.
Subscribe To Our YouTube Channel