Moment in Time Wall Decals Have Static Clocks To Remember Your Children's Births
By Ryan on 01/17/2022 11:30 AM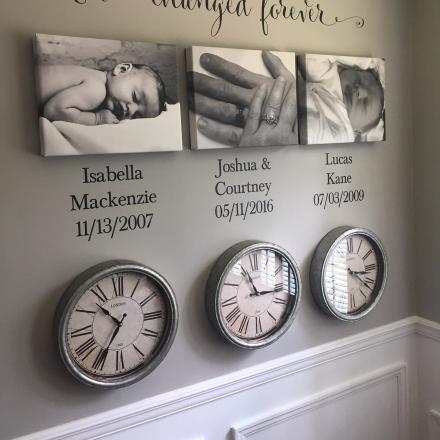 Add a striking personality to any room in your house by commemorating the birth of your baby or the union with your significant other with decals. It looks like the real thing, and with the bespoke graphics and quality fonts, that wall won't look the same again. The decals have the words A Moment in Time Changed Forever complete with dates, names, and a picture.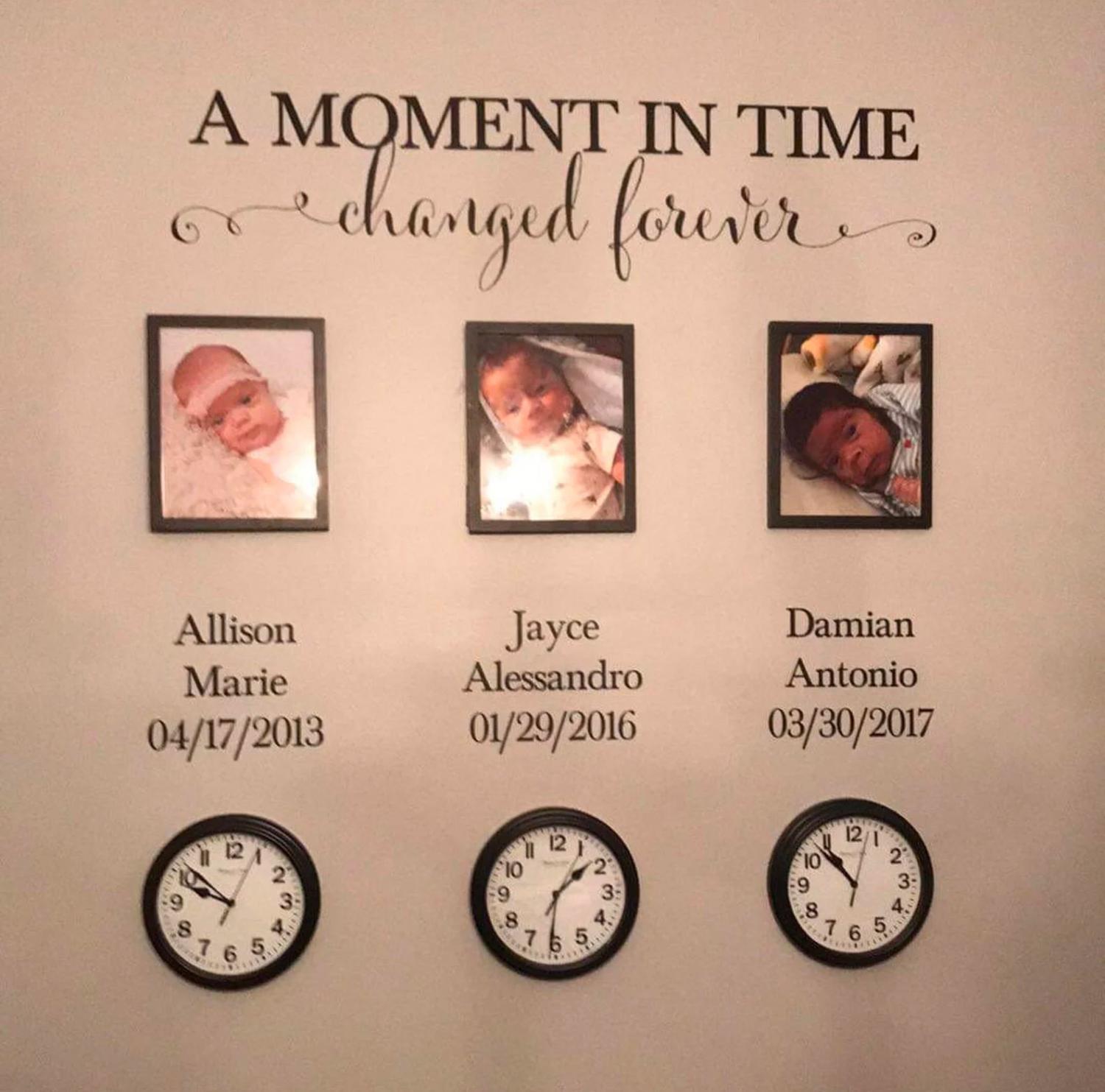 Credit: WildEyesSigns
The unique wall decals for your kids birth are handmade by Etsy shop WildEyesSigns, and the materials used include vinyl, transfer, decal, and stickers. The font size of the name and date is 7.5 H x 8-12 W, the width range is because it's dependent on the length of the name. The ''Moment in Time" phrase has a font size of 10" H x 40" W.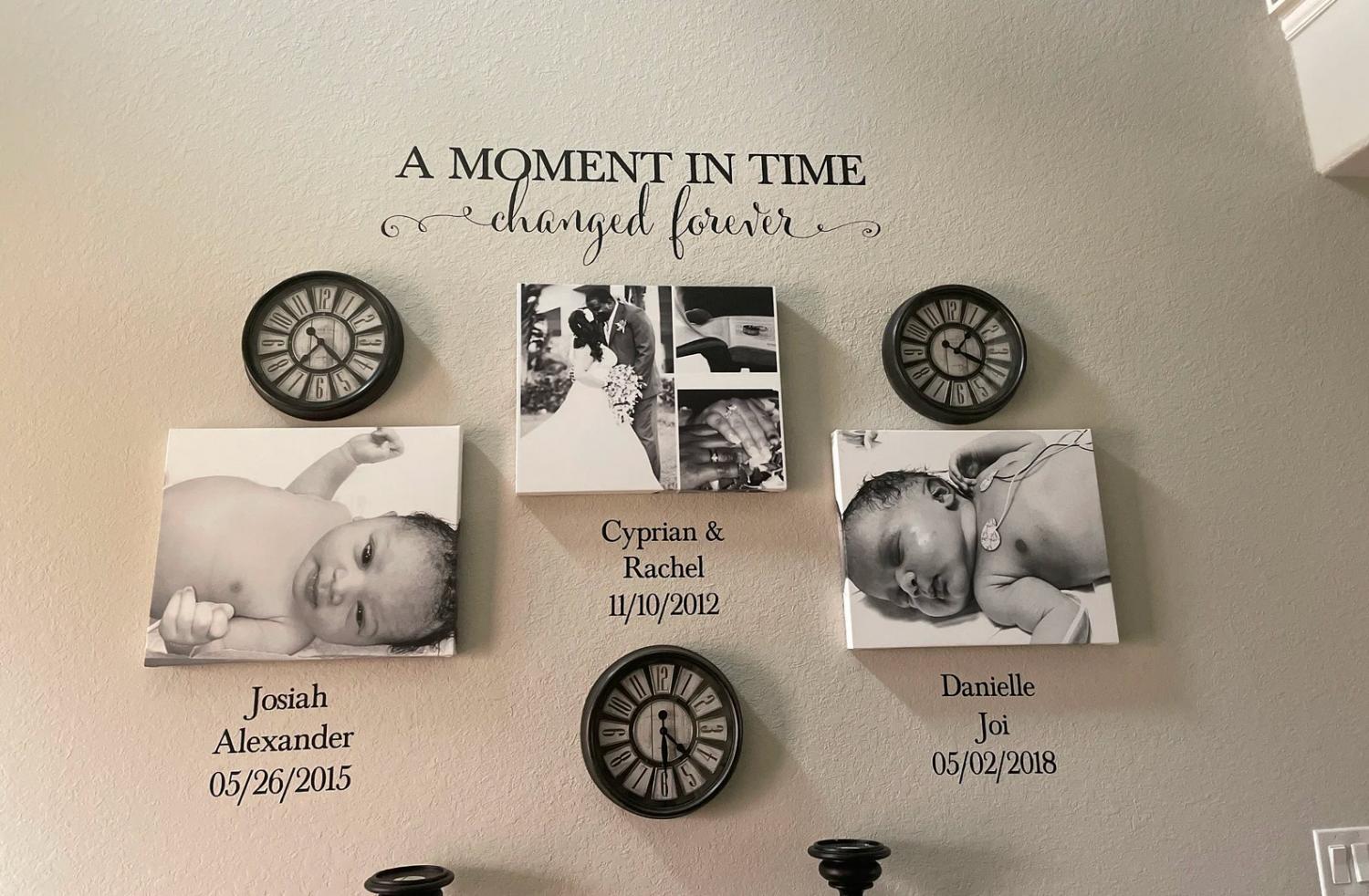 Credit: WildEyesSigns
The birth info wall decals are a swift, clean, and simple way to add the wow factor to any room in your house or office space.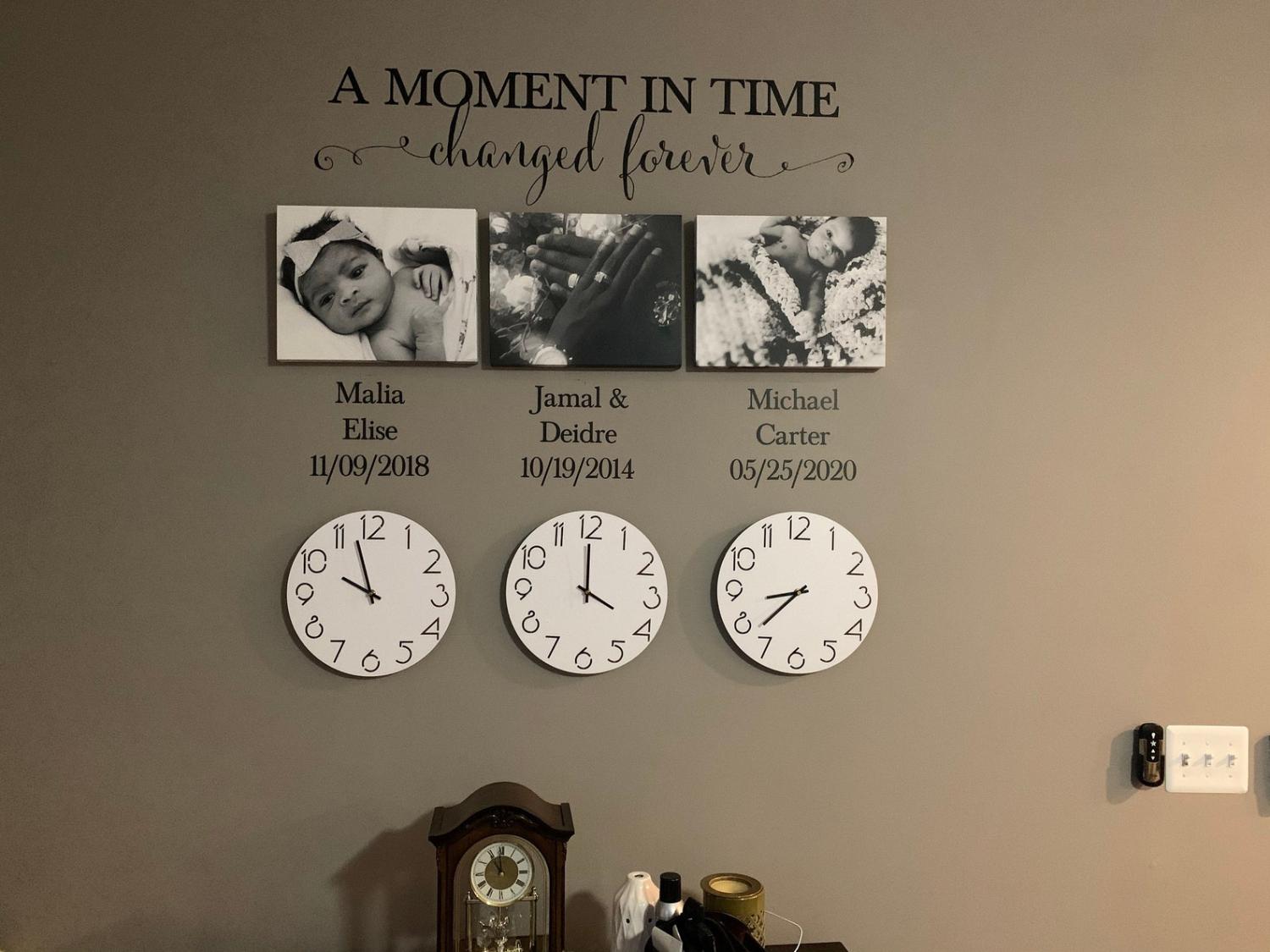 Credit: WildEyesSigns
The best part is if you add static wall clocks below the decals to permanently show the time that your kids were born!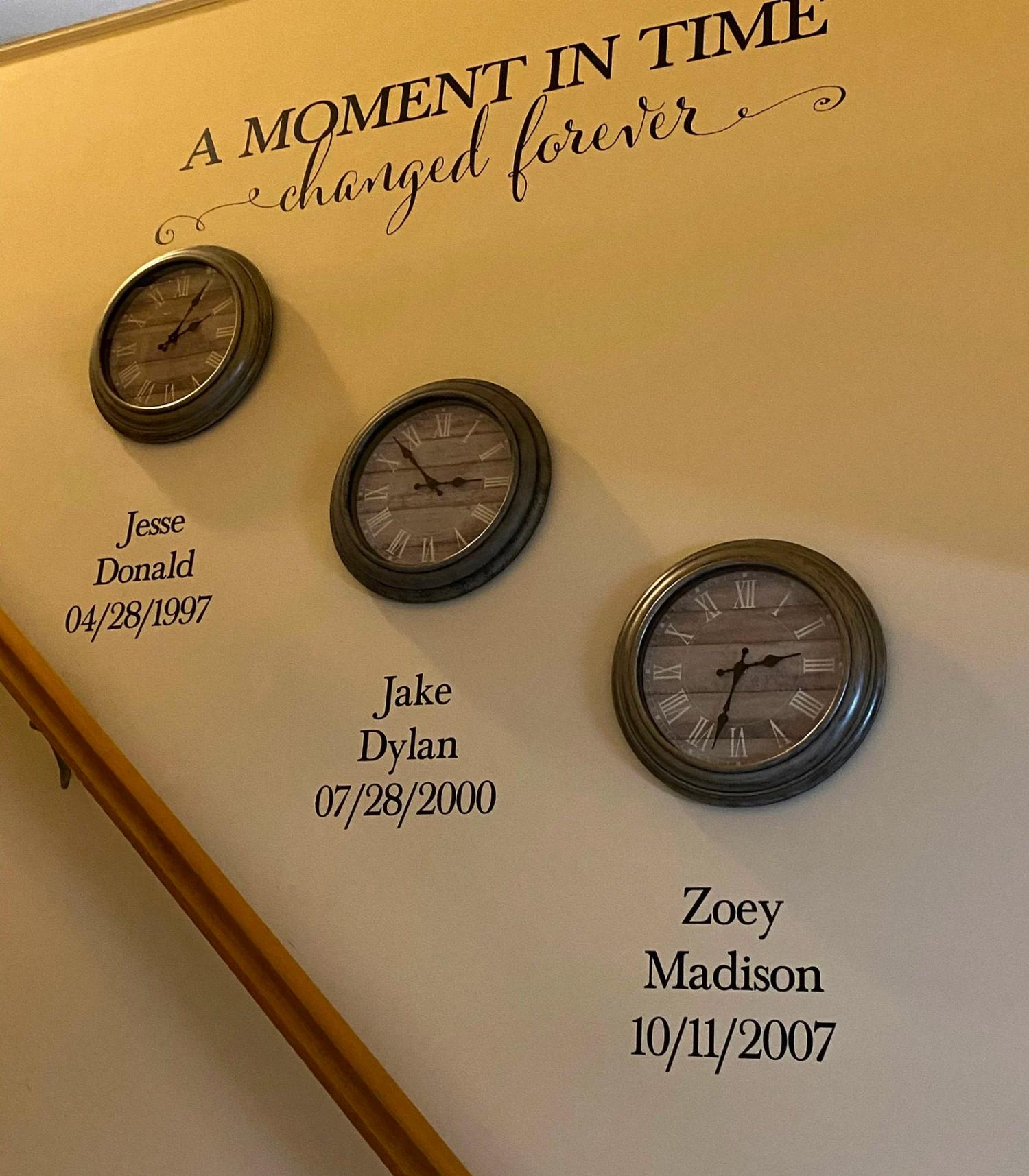 Credit: WildEyesSigns
You have to include the child's name and birthday, or the couple's names and wedding dates. You can list up to 3 names and dates. The decals are applicable one time, they are removable but not reusable. They can get removed easily and cleanly when it's time to make a change or move on.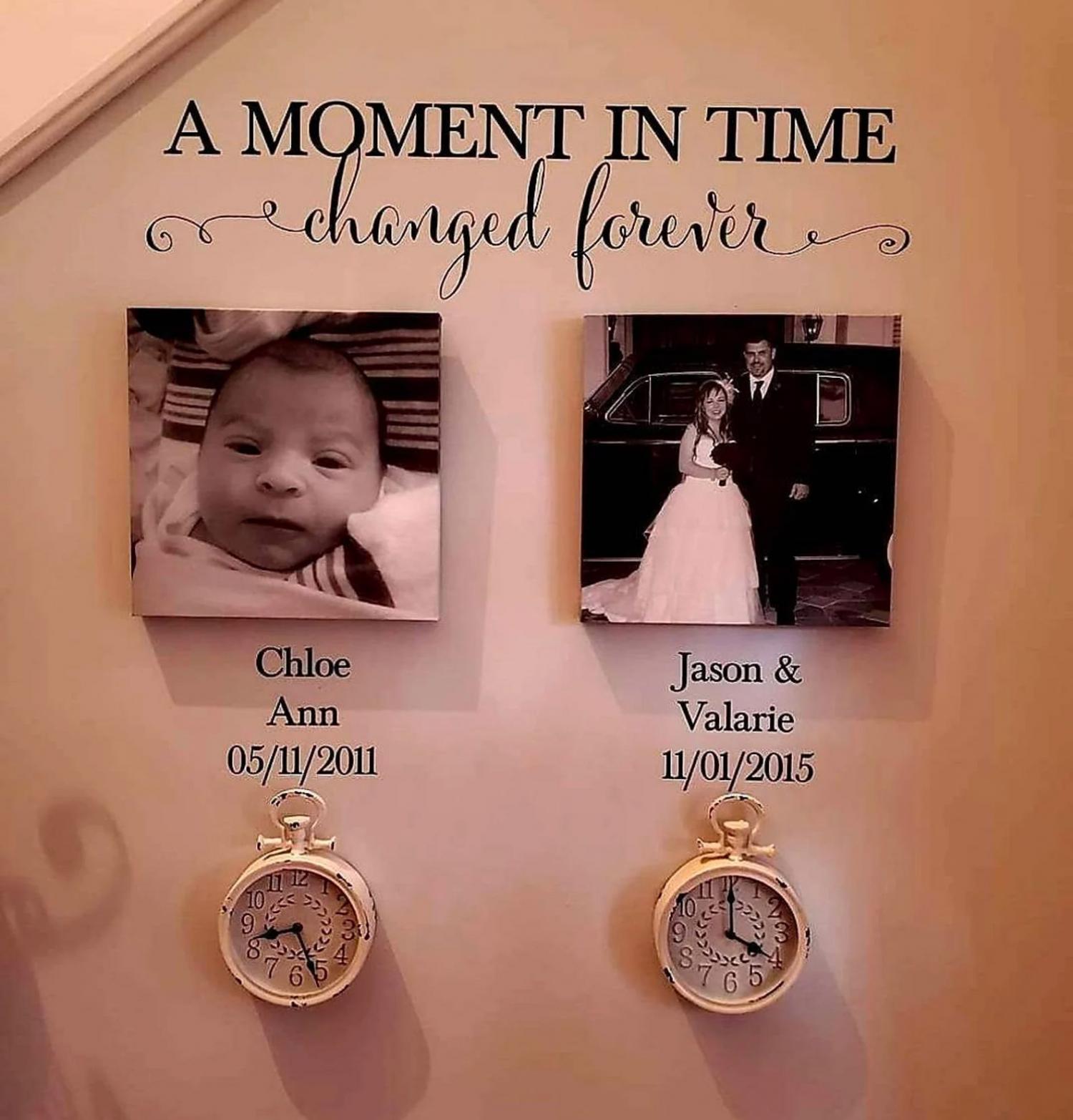 Credit: WildEyesSigns
These removable wall decals can be applied to almost all clean, smooth, dust & grease-free surfaces. Depending on the conditions of the wall before putting the decals, there might be some damage on them when removing them from the walls.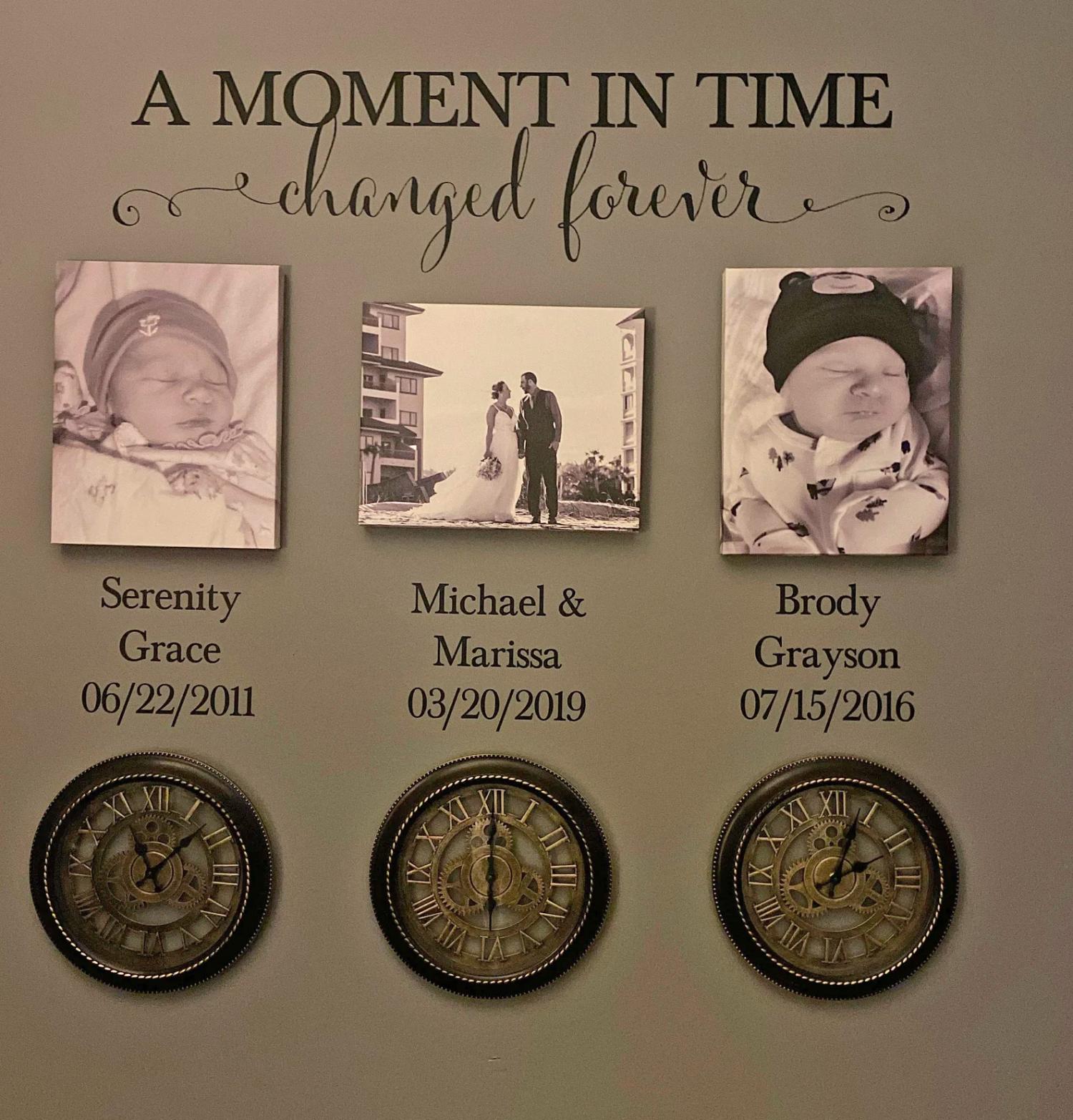 Credit: WildEyesSigns
These decals are made from high-quality removable vinyl that is custom cut after purchasing. On the wall, it will look like a real hand painting. It's important to place the decals in areas out of reach to most children, and ensure the decals are installed within 90 days of purchasing them. If you have recently painted your walls, it is best if you give the paint three weeks to cure before putting the decals.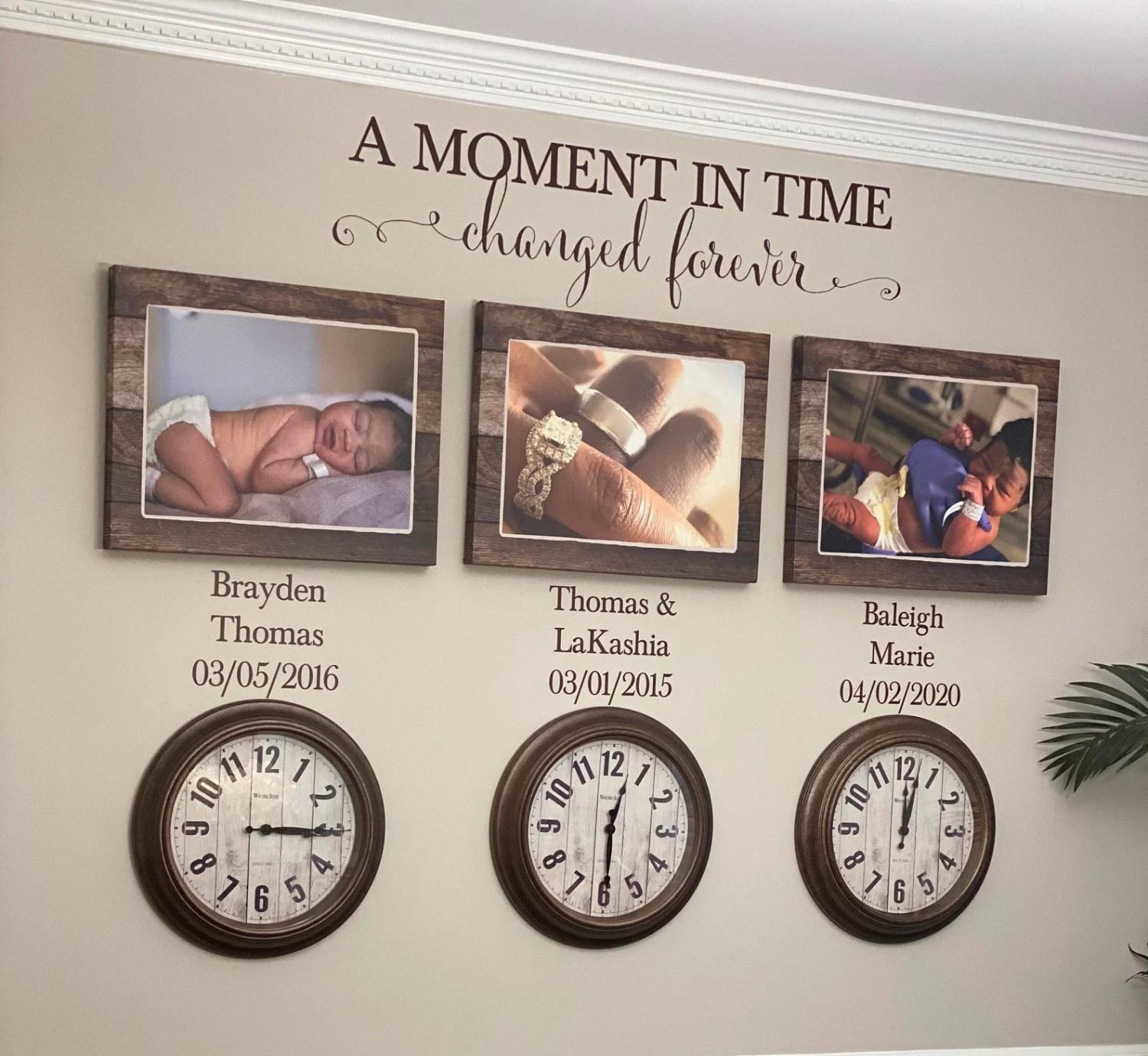 Credit: WildEyesSigns
Included in your order are detailed step-by-step instructions on how to set it up and a free test decal is also included. It's recommended that you install the decals on smooth, semi-gloss, or gloss enamel paint, avoid matte finish latex paints, sand paints, and suede paints. You can test your wall's paint with the free decal sample.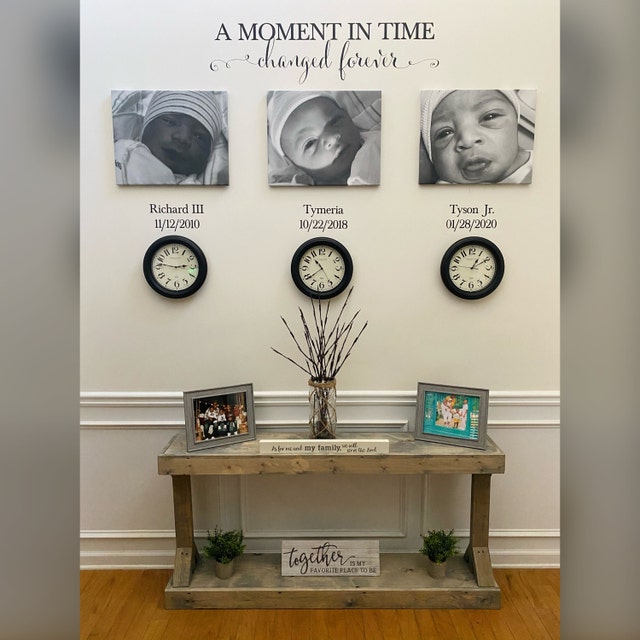 Credit: WildEyesSigns
It's a good option to add a commemorative and decorative decal on a wall, beautifully made from durable adhesive vinyl that looks like the real thing. Unless you want a change, these decals won't be falling off your wall anytime soon.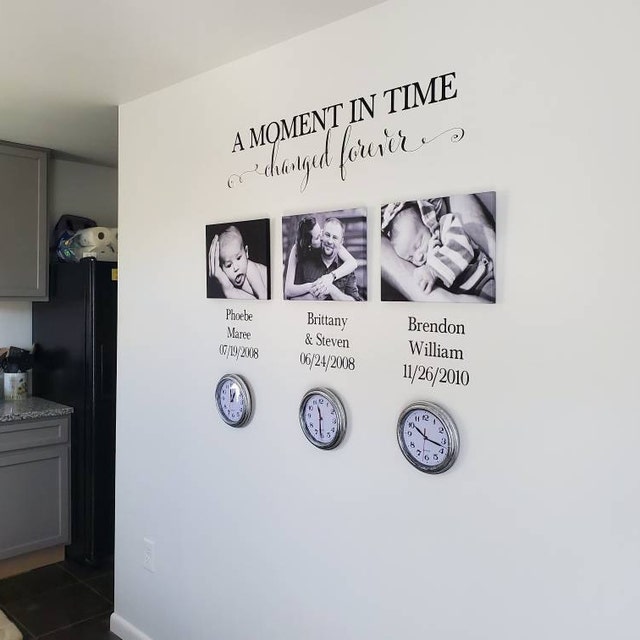 Credit: WildEyesSigns
The moment in time child birth wall decals do not come with canvases or clocks, and will cost you about $40 bucks!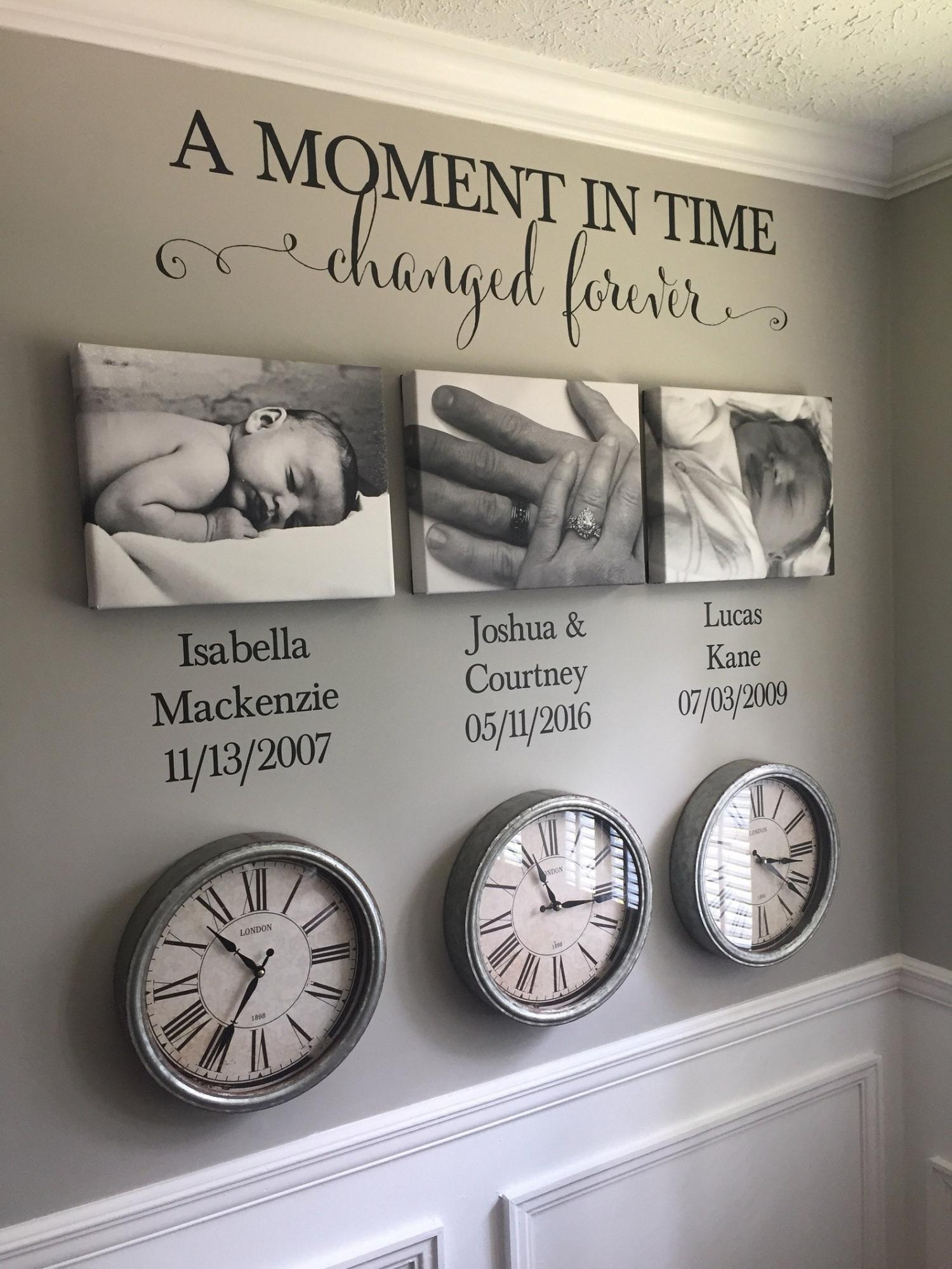 Credit: WildEyesSigns