Two Person Connected Ugly Christmas Sweater
By Ryan on 10/08/2019 10:29 AM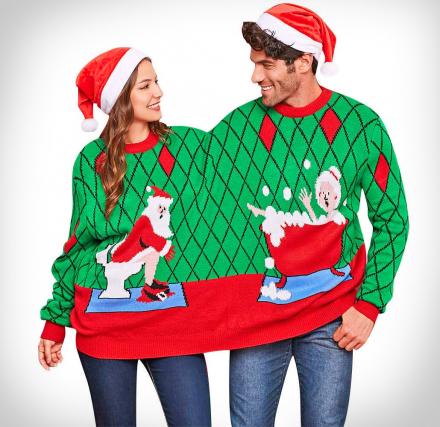 If you're looking to go-all-in at your next ugly Christmas sweater party and have a significant other that's willing to be rubbing shoulders with you all night, this dual-person ugly Christmas sweater might be for you. It's a unique two-person ugly sweater that will fit both you and your better half, and it's extra wide, and extra ugly.

View all designs here
The two-person ugly Christmas sweater is slips over both your bodies at once, and provides one sleeve on each side of the sweater. You are then apparently supposed to just dangle your arms in the middle awkwardly for the entirety of the night.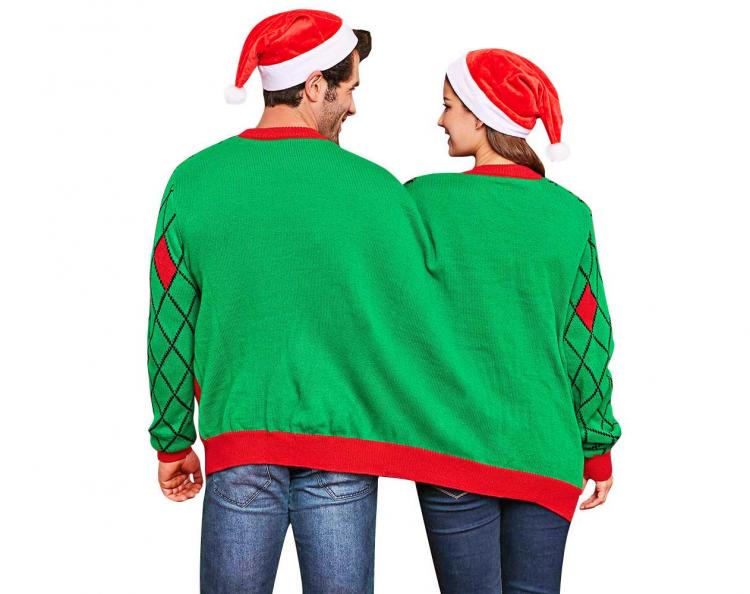 If you're invested in winning and dedicated to suffer through the night, while most likely sweating for hours while rubbing shoulders with someone all night, this sweater might be for you. Though there's always the option of just showing up to an ugly Christmas sweater party in the dual sweater, then promptly removing it after arriving so you can be free.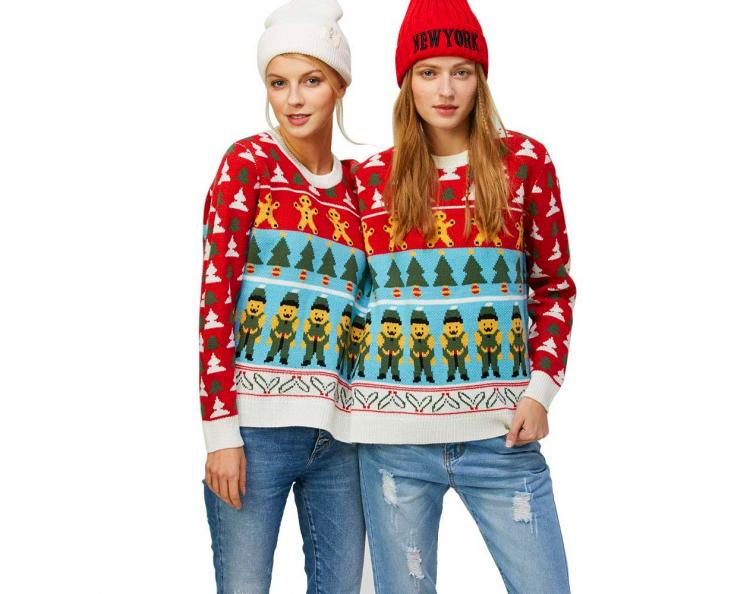 The two-person ugly Christmas sweater comes in just one-size which says should fit 2 humans of standard human size. The dual-sweaters come in three color options and designs to choose from, are made from acrylic and spandex, and have a crew-neck and pullover fit.