Pronged Onion Holder Helps Slice Onions Quickly and Easily
By Ryan on 04/11/2019 8:42 AM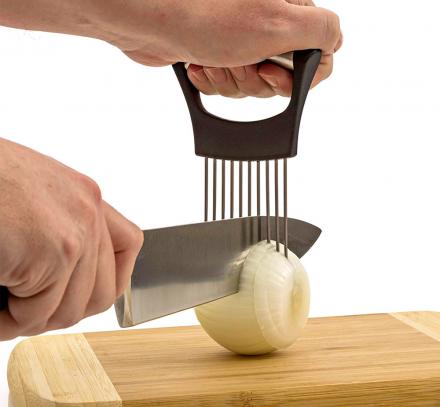 When not weeping a 1/4 gallon of tears when slicing onions, I'm usually mashing them up since they don't stay together very easily once you start slicing them. If only there was a way to hold the onion in place while you cut it... Oh there is, and it's this unique vegetable holder that has a bunch of prongs on it.
The onion holder is a device that resembles a hair pick that helps you hold on to an onion while you're cutting it. No longer will you need to visit the ER every-time you slice onions, the only downfall is it won't do anything to stop you from weeping every time you cut onions.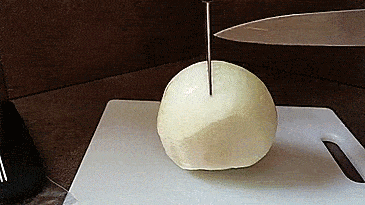 Credit: youtu.be/JF_EszNFUFI
How do I use the pronged onion holder?
To use it, just stab the 10 prongs into the body of the onion, then use the prongs to guide your knife down to get perfect cuts and slices of onion every time. A grip on the top of the device lets you get a good grasp on the device, and is a great way to easily prepare healthy meals using fresh vegetables and fruits.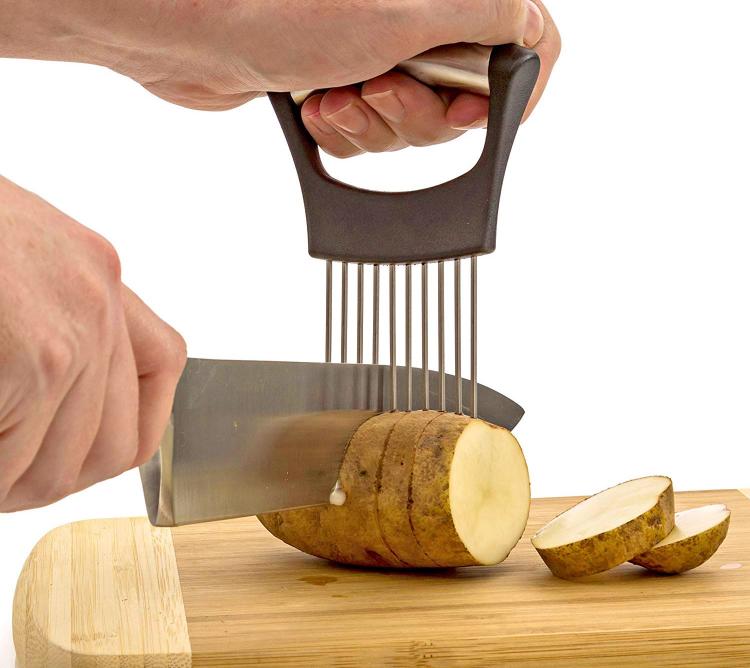 What else does the pronged vegetable holder help you slice?
The onion cutter is not only great for cutting and slicing onions, but it also works great for tomatoes, mushrooms, potatoes, carrots, beets, apples, or any other vegetable or fruit that you cut in a similar fashion.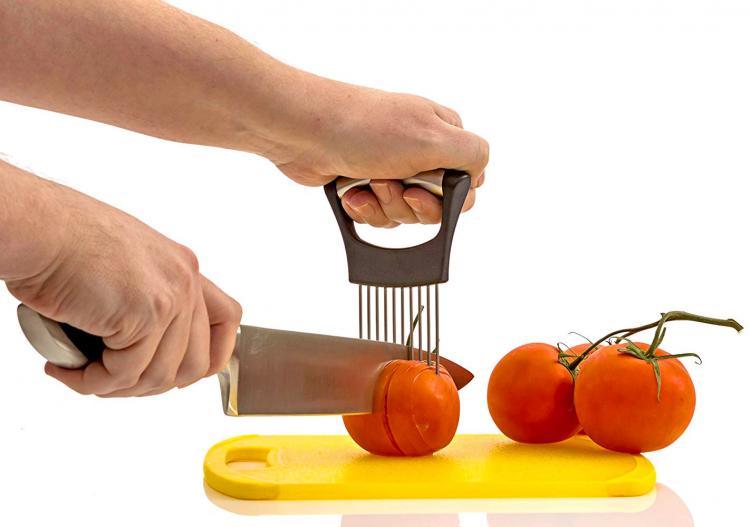 The pronged vegetable slicer will help you cut even, thin slices every time. The onion cutter is made out of stainless steel, along with 100% BPA-free, food grade, durable reinforced ABS. The device has 10 long, sharp prongs, features an easy grip handle, comes with a storage bag, and measures 5.9 inches long x 3 inches wide.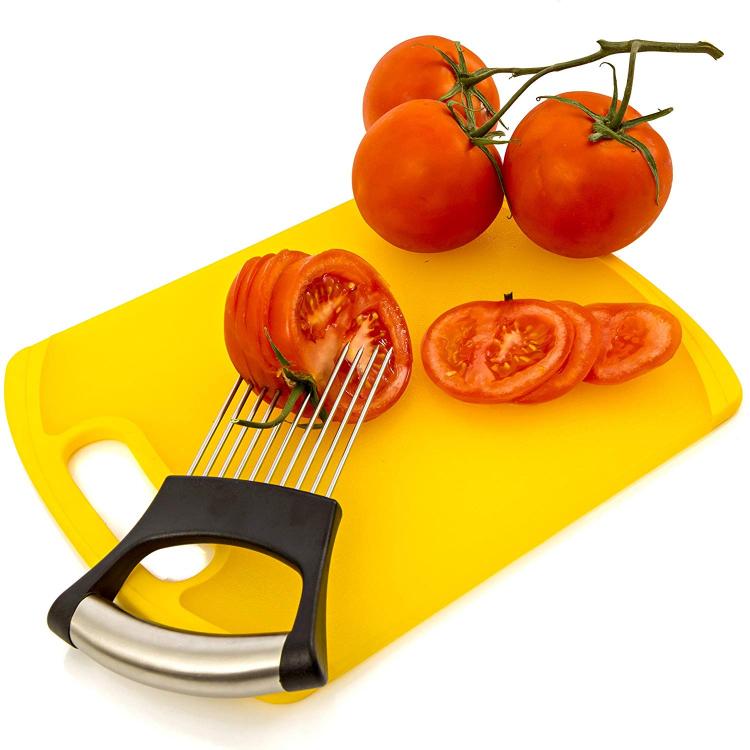 Check out the Noosa Life onion slicer in action via the video below.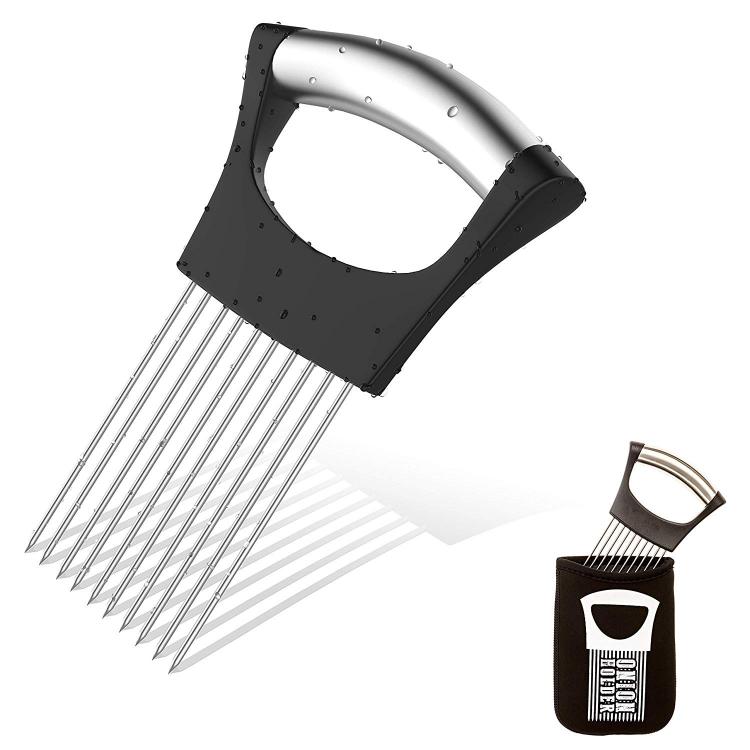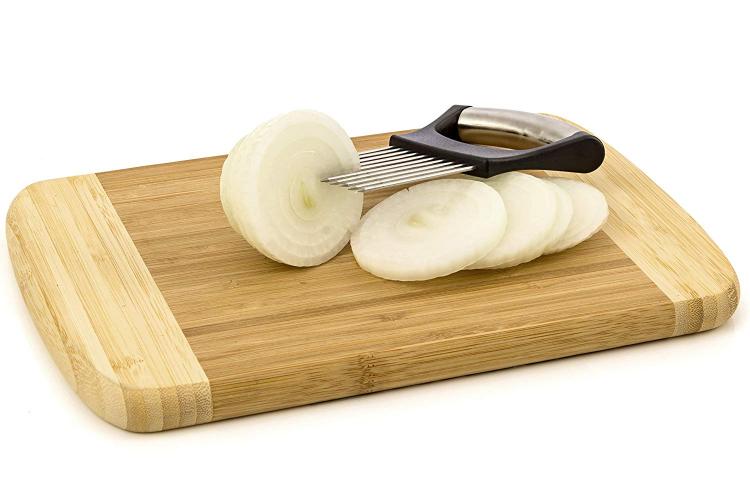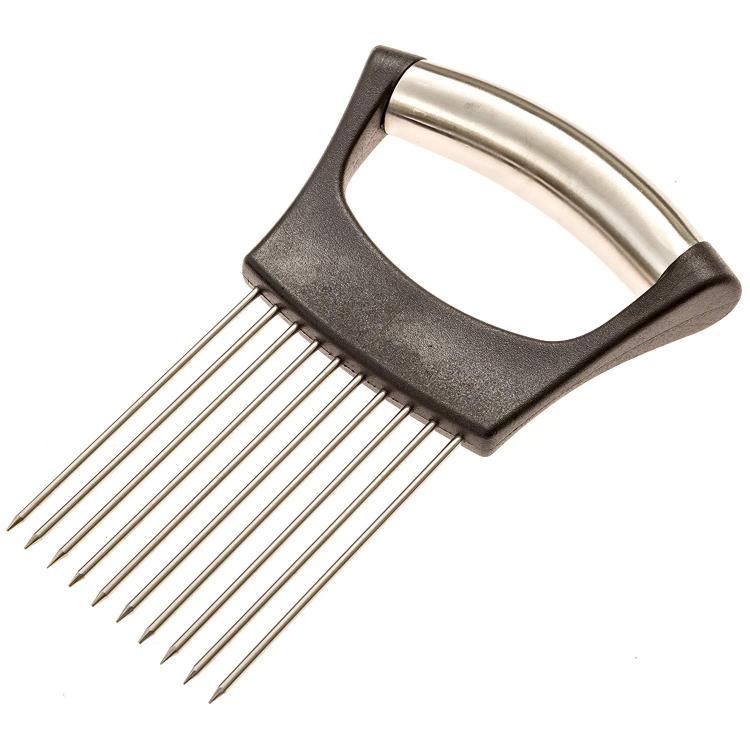 Subscribe To Our YouTube Channel