This Christmas Tree Cat Bed Is The Perfect Napping Spot For Your Pet Through The Holidays
By Ryan on 11/03/2022 9:40 AM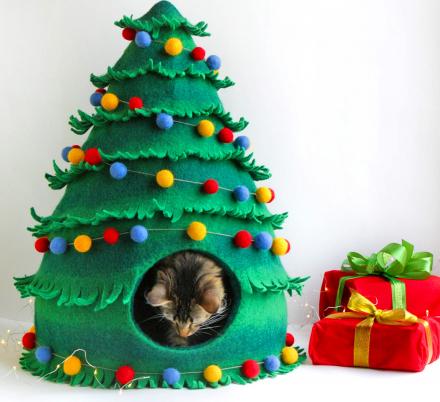 Do you wait until the last minute to put up your Christmas tree because you know Fluffy is going to use it as his very own jungle gym resulting in crushed presents, broken bulbs, and crushed Christmas spirits? Why not try giving Fluffy his very own Christmas tree?! This Christmas tree is made of felt and wool and will offer your feline a fun and safe cat house/cave to play in during the holiday season.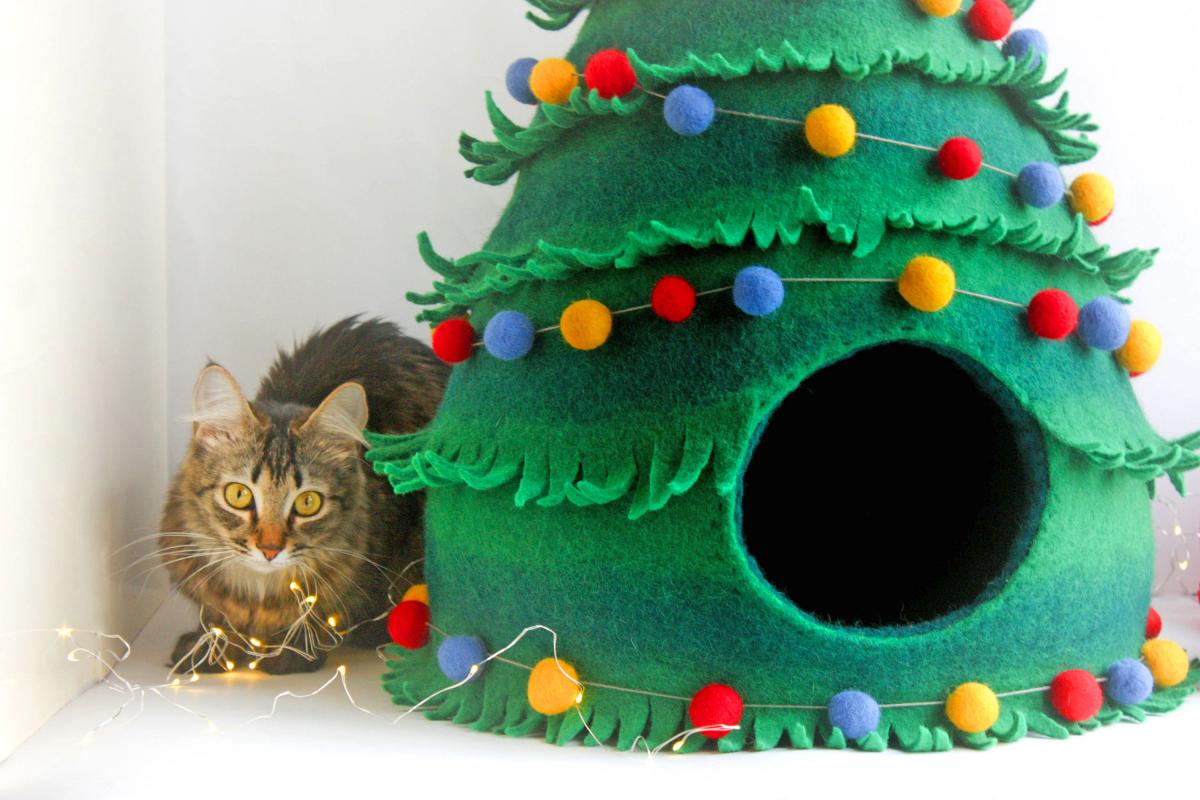 Credit: Meowfelt
Made to order, this Xmas tree bed will not only serve a great purpose for your cat, it can be proudly displayed as a piece of fun holiday decor because it's just so darn cute.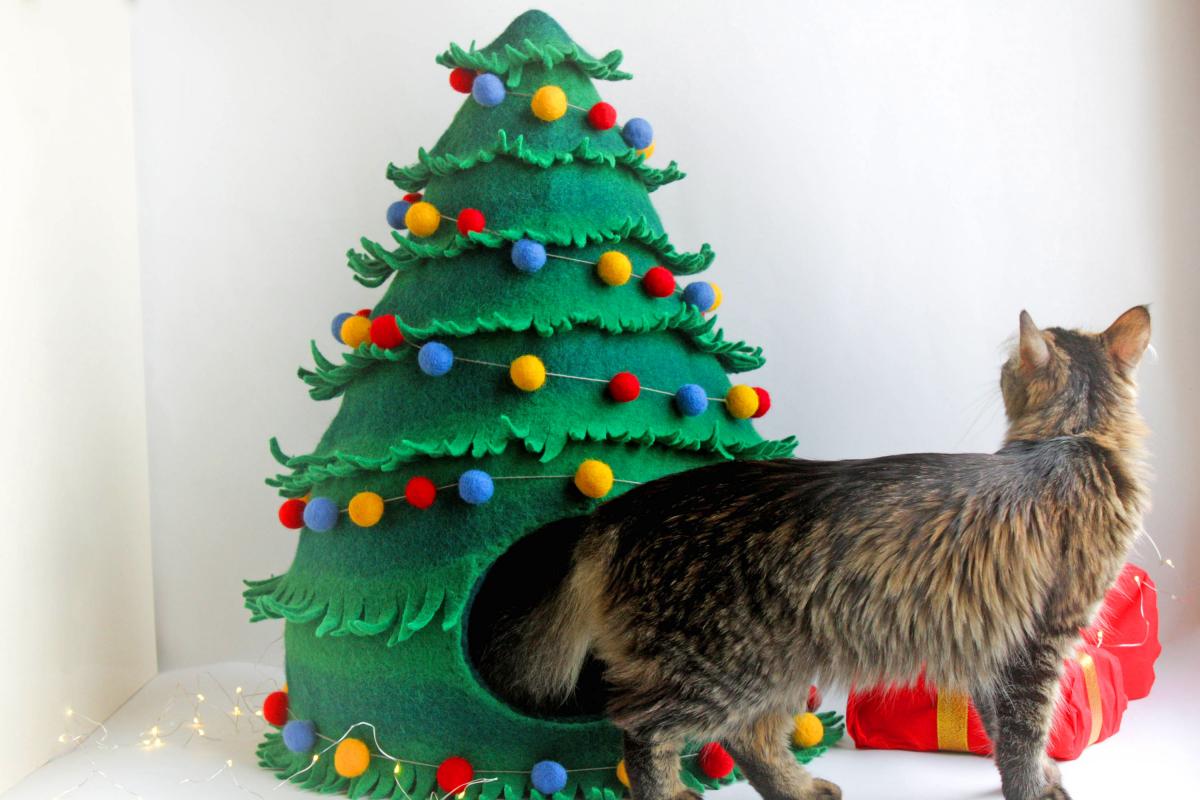 Credit: Meowfelt
The Christmas tree cat/dog bed is made with green shades of sheep wool and cut so the edges fringe and curl out to look more tree-like.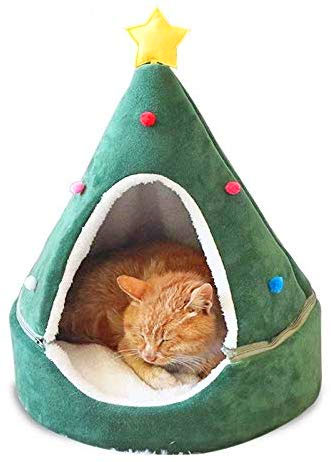 The tree is decorated with a colorful wool garland. Both the tree and the garland are treated with a wet felting process to ensure the final product is gentle on the skin, hypoallergenic and eco-friendly.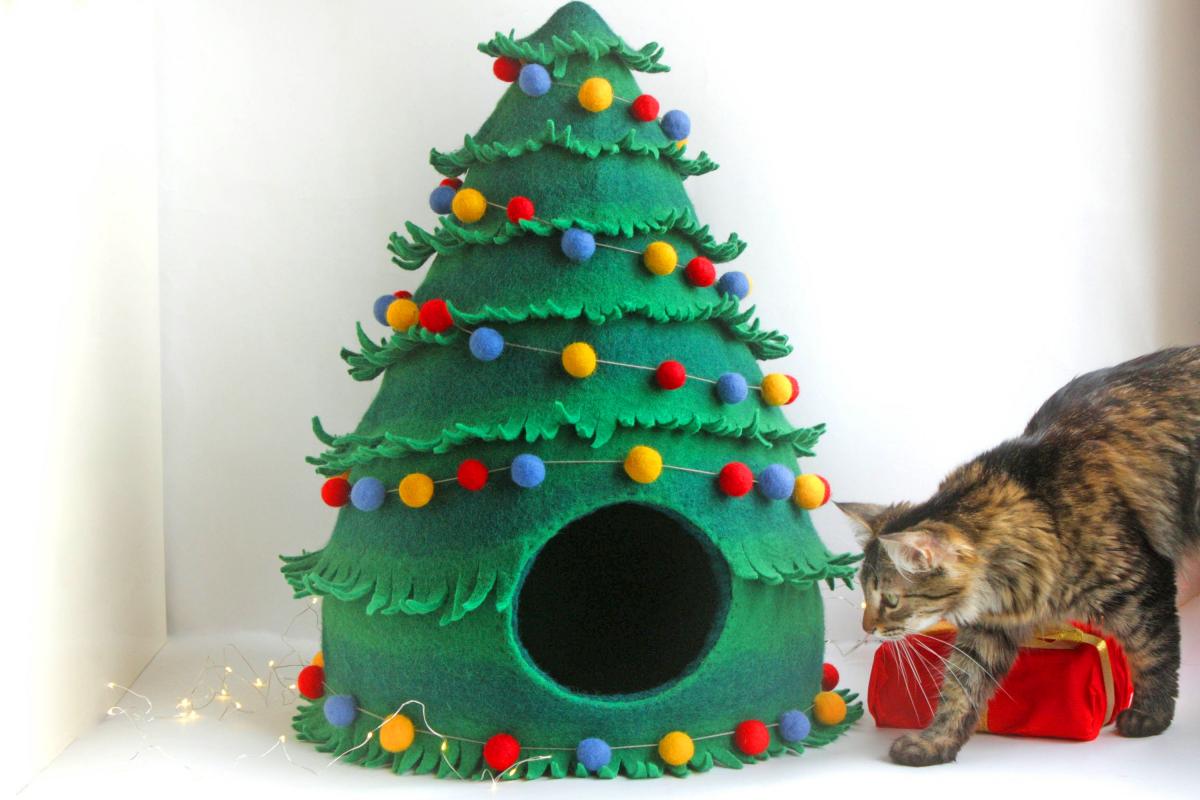 Credit: Meowfelt
To clean this tree shaped cat bed it's recommended that you use a lint roller and vacuum cleaner.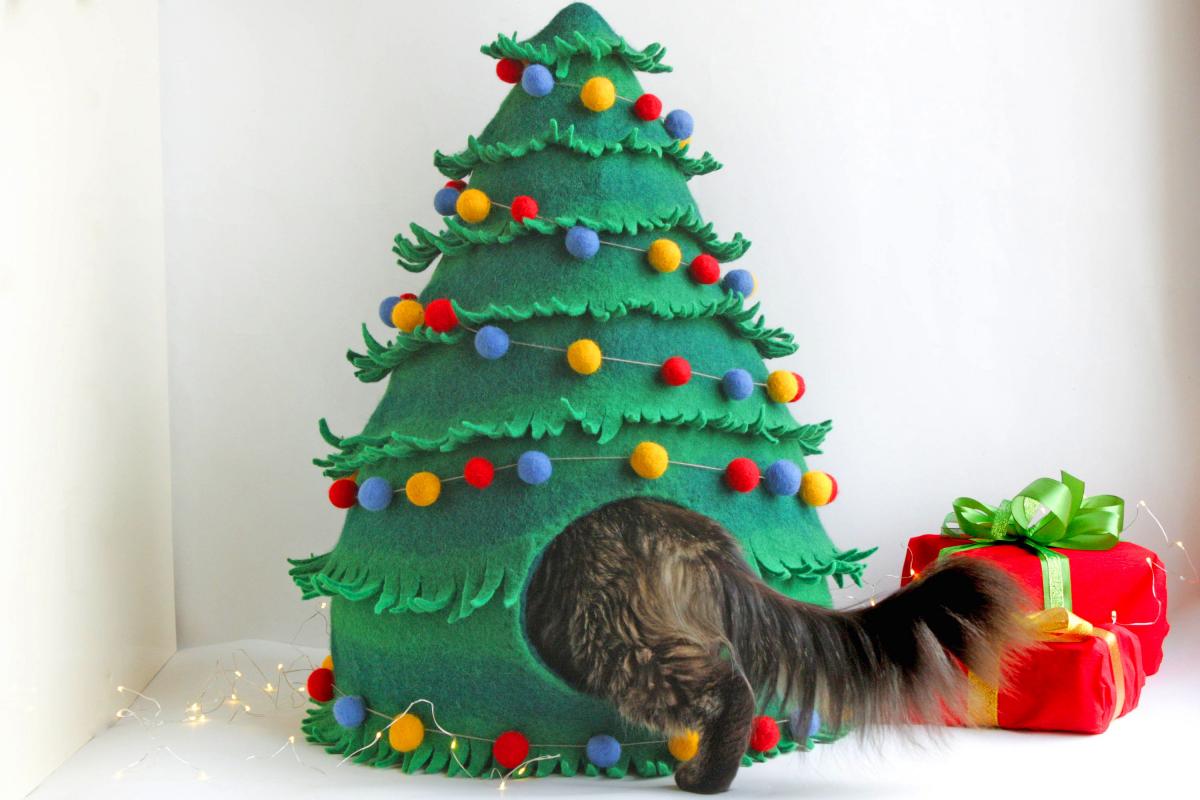 Credit: Meowfelt
How Big Is The Christmas Tree Cat Bed?
Coming in at 13.7"L x 15.7" W x 4" H, this Christmas tree cat bed is designed to fit cats up to 8 pounds. Each bed is handmade so there will be slight differences and variances with each one.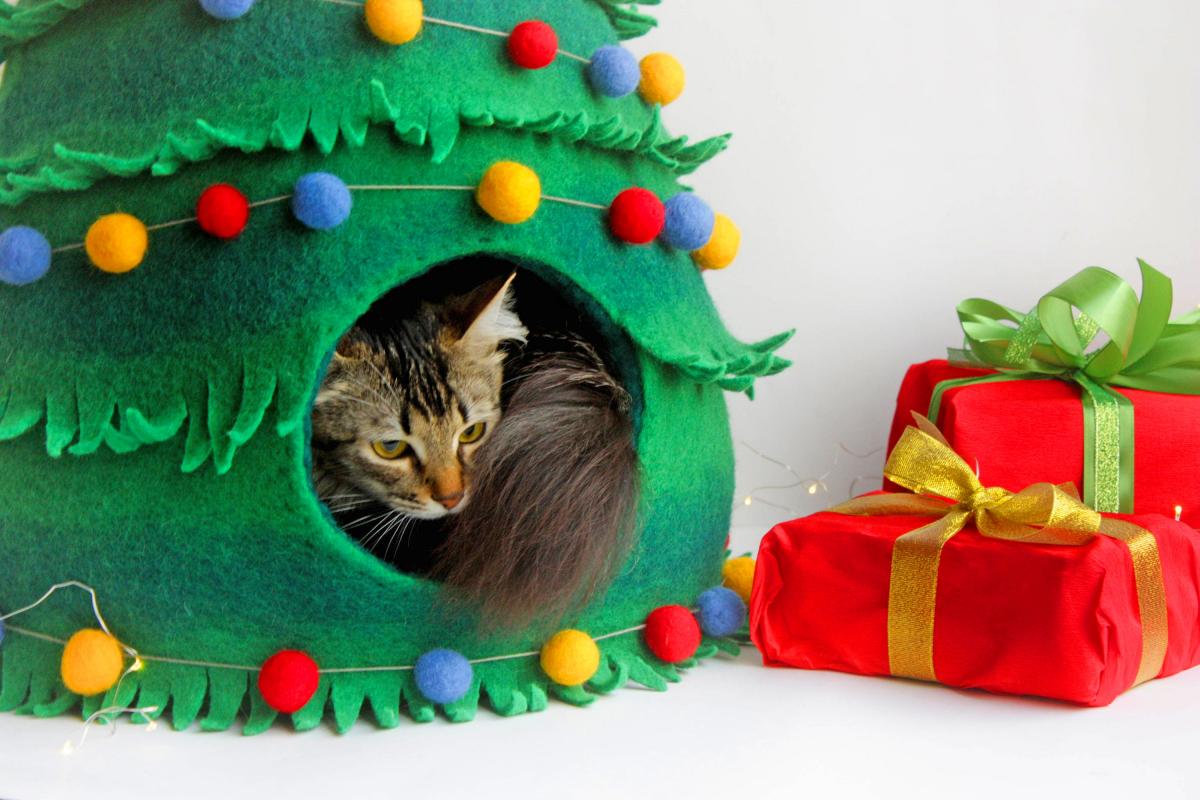 Credit: Meowfelt
Because this item is handmade, it takes up to 12 weeks (plus shipping time) to get this Christmasy bed for Fluffy.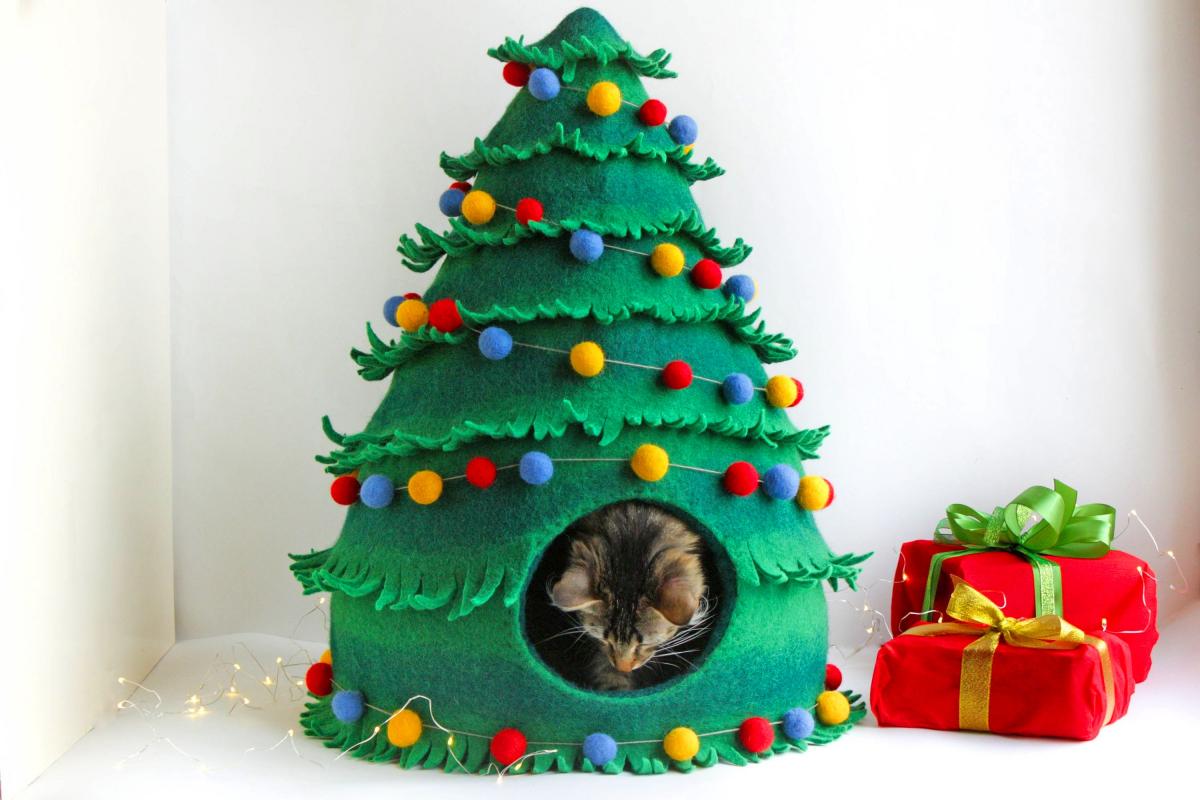 Credit: Meowfelt
If you're looking for a quicker option, you can check out a few different options on both Etsy and Amazon.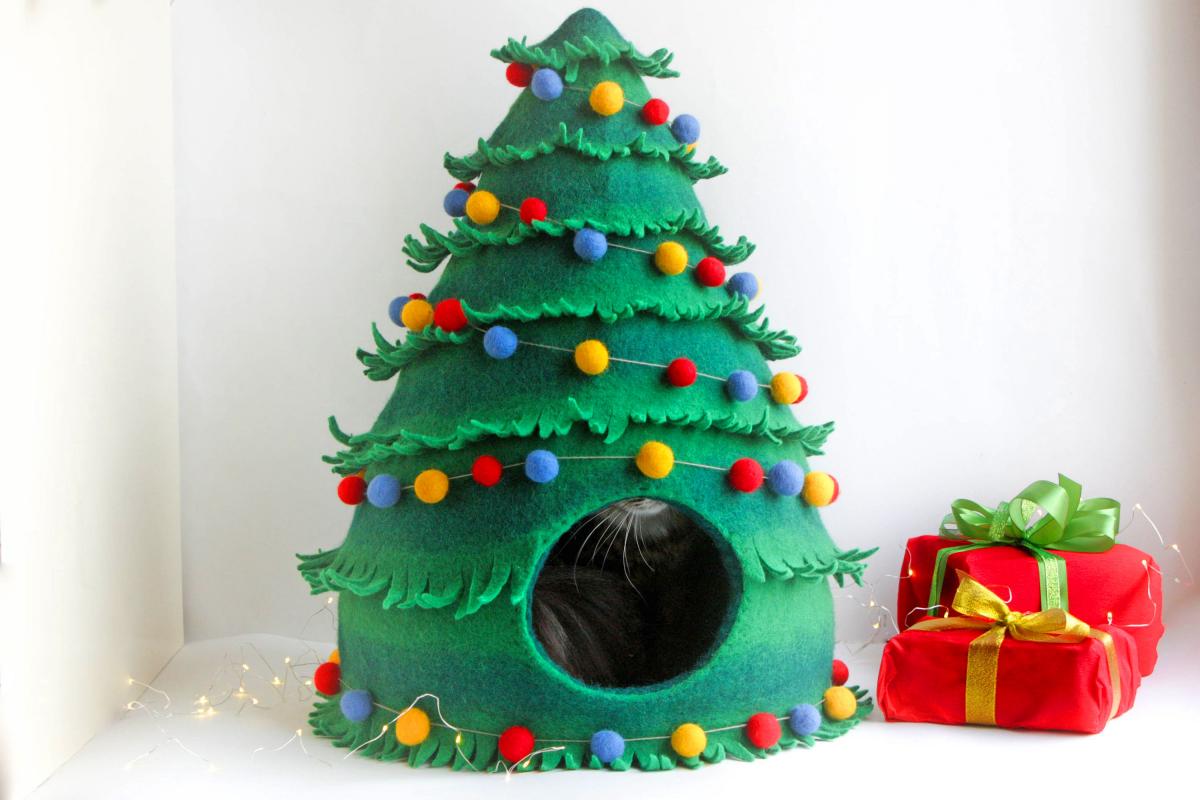 Credit: Meowfelt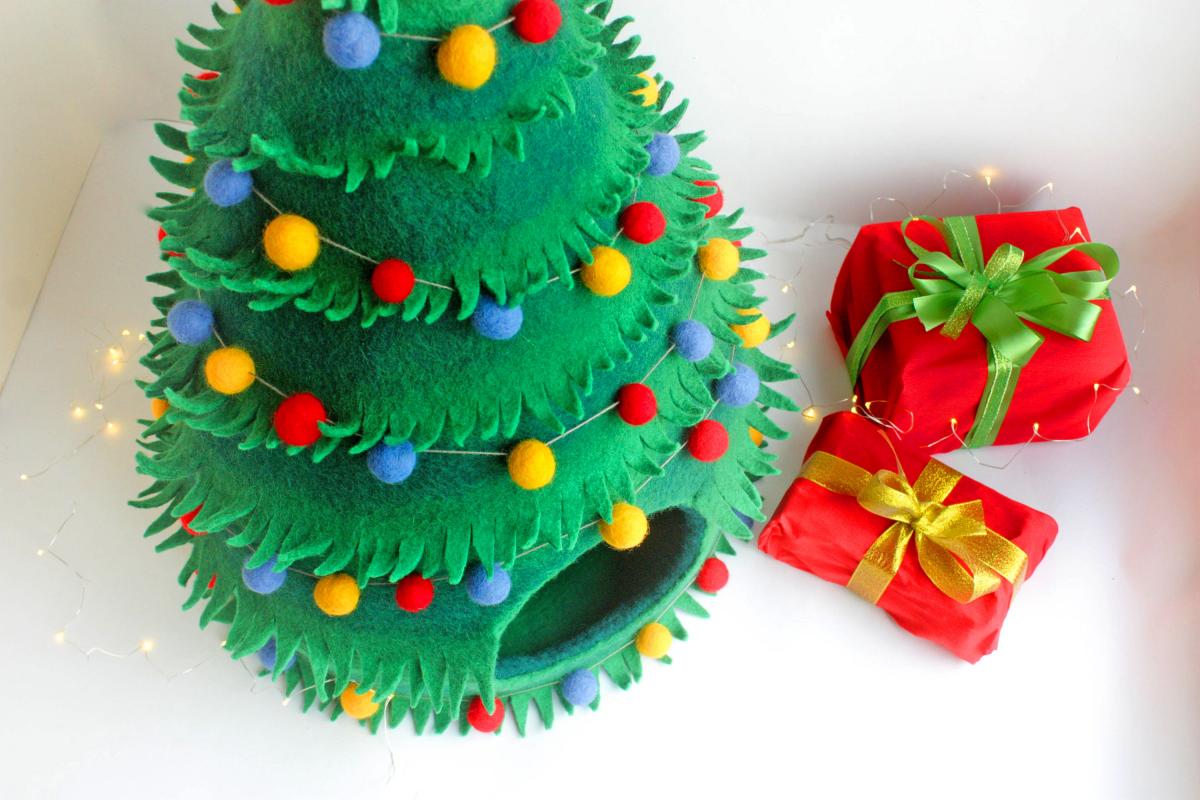 Credit: Meowfelt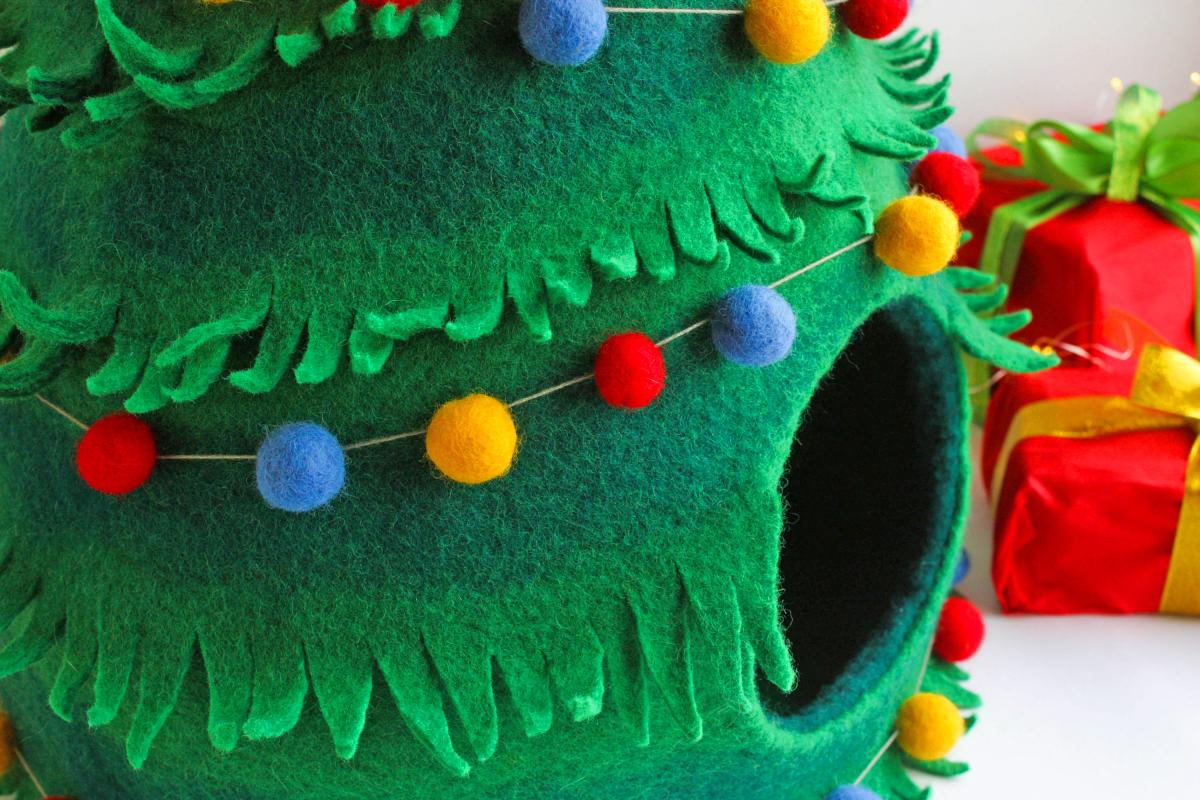 Credit: Meowfelt
Though it's showing as no longer available now, the unique felt Christmas tree cat bed sold on Etsy for around $175 bucks!