This Ingenious Sponge Soap Dispenser Lets You Instantly Get Soap On Your Sponge For Scrubbing
By Ryan on 06/09/2020 3:26 PM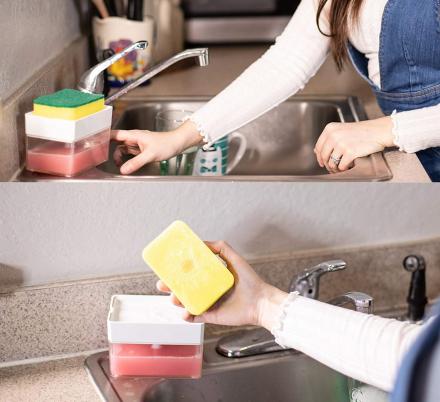 There are all sorts of fancy soap dispensers made to get soap into your hand, but what about your kitchen sponge? Are we expected to hunt under the sink cabinet for the bottle of dish soap every-time we need to do some scrubbing? Apparently not anymore now that this ingenious sponge soap dispenser exists. It's a new invention that allows you to instantly get the perfect amount of dish soap onto your sponge for cleaning, scrubbing, or anything else you need it for.
By default the dispenser acts as a simple sponge holder that will keep your kitchen sponge dry and off the counter. But simply press it down and a dab of dish soap will be squirted right into the center of the sponge for quick and easy cleaning. Just fill the base with dish soap, and when you press your sponge down into the base, it acts as a squirt bottle giving you a perfect amount of soap right into the bottom of your sponge.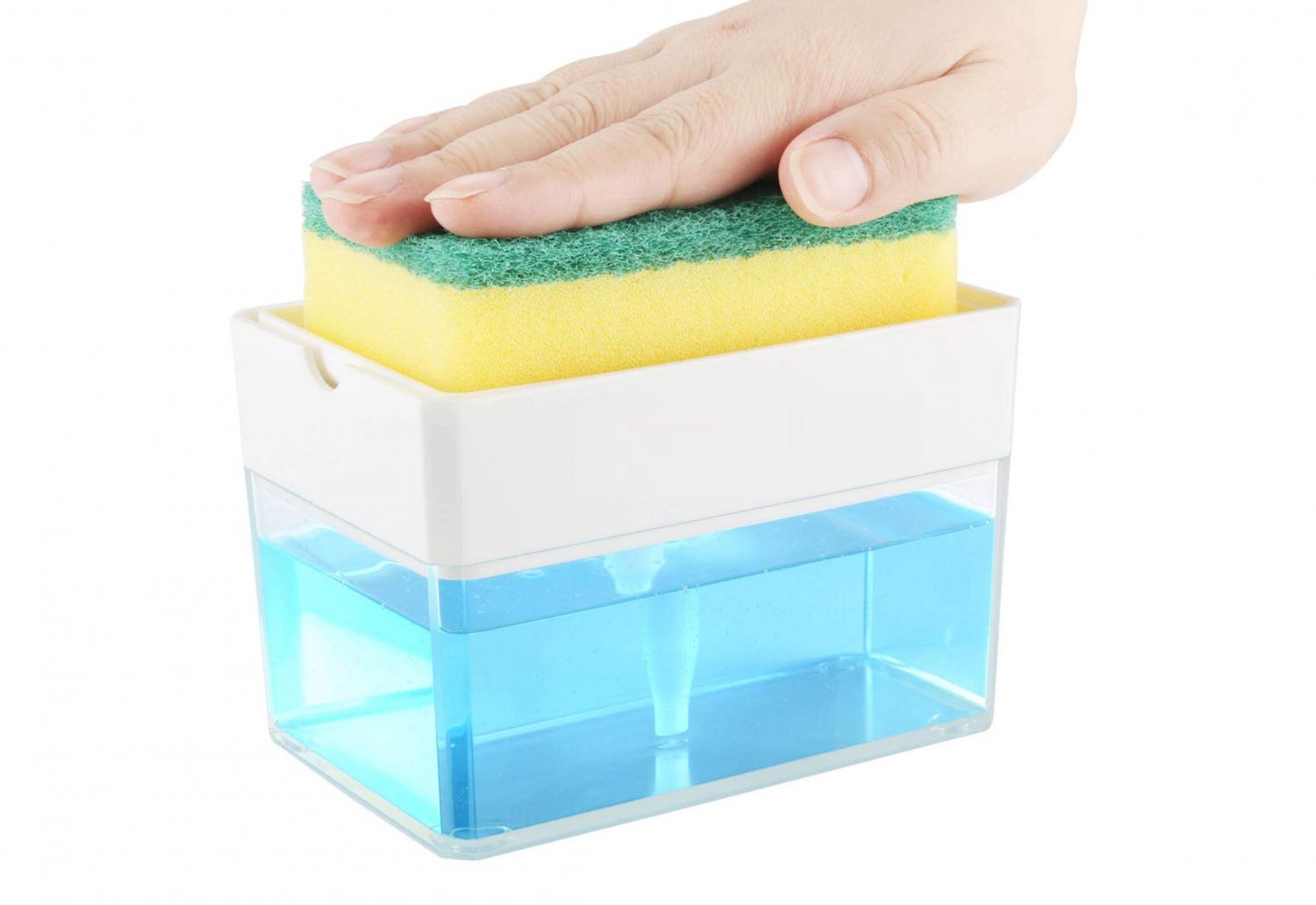 The unique and innovative design of the sponge soap dispenser offers easy one handed operation, and doubles as a sponge caddy when you're not using it. You can even use it with other types of cleaners and scrubbers, including rags, scouring pads, and more, all while keeping them off the counter. It also helps prevent dripping, spills, and trailing.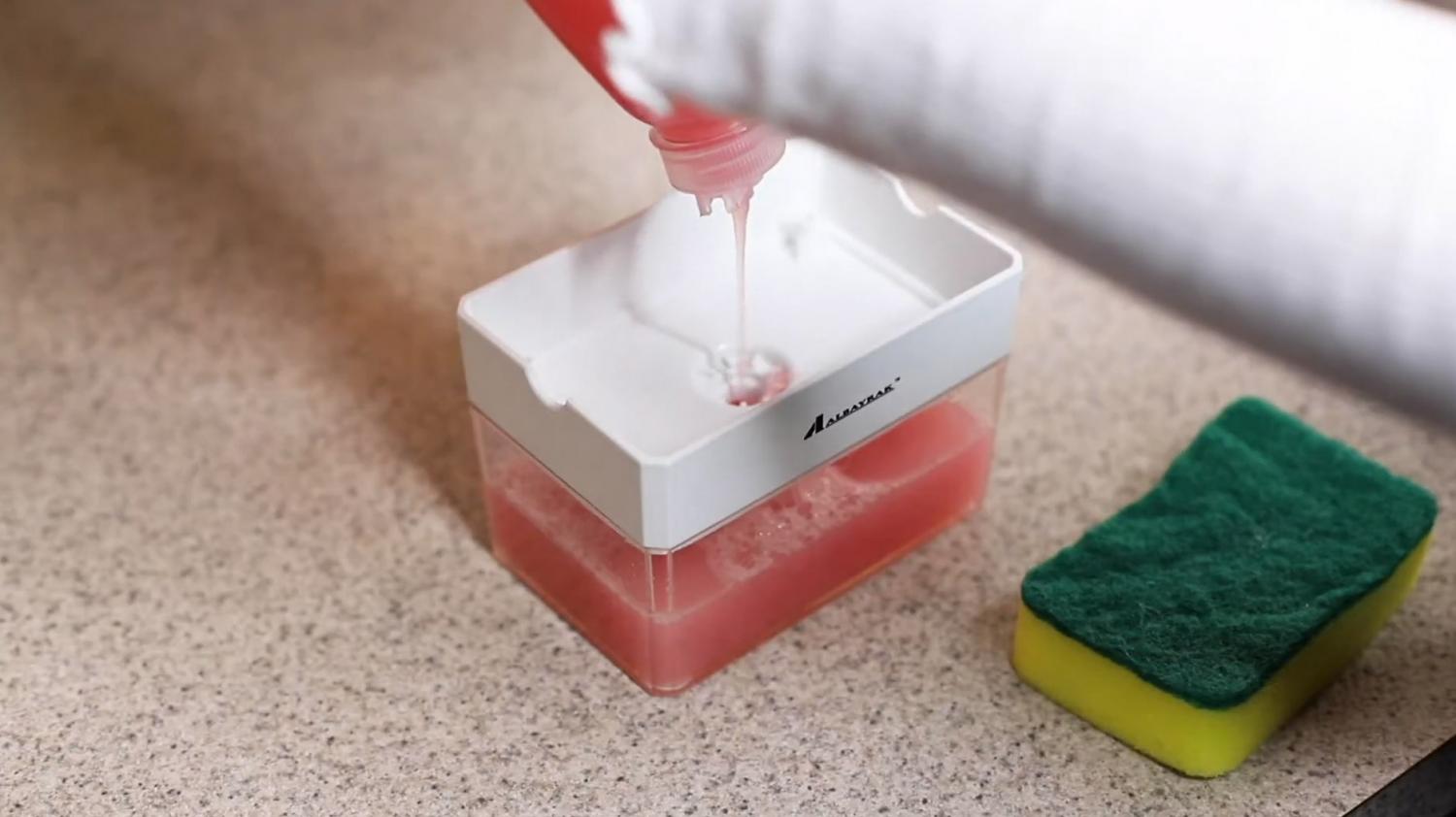 The 2-in-1 sponge soap dispenser and sponge caddy works with any type of liquid soap, can be pumped multiple times for as much soap as you'd like dispensed, it's made from unbreakable ABS plastic, and the large capacity container can hold up to 13 oz of liquid soap so you won't have to refill it frequently. The sponge soap dispenser comes with 1 sponge included in the package, and the device measures 4.9 inches wide x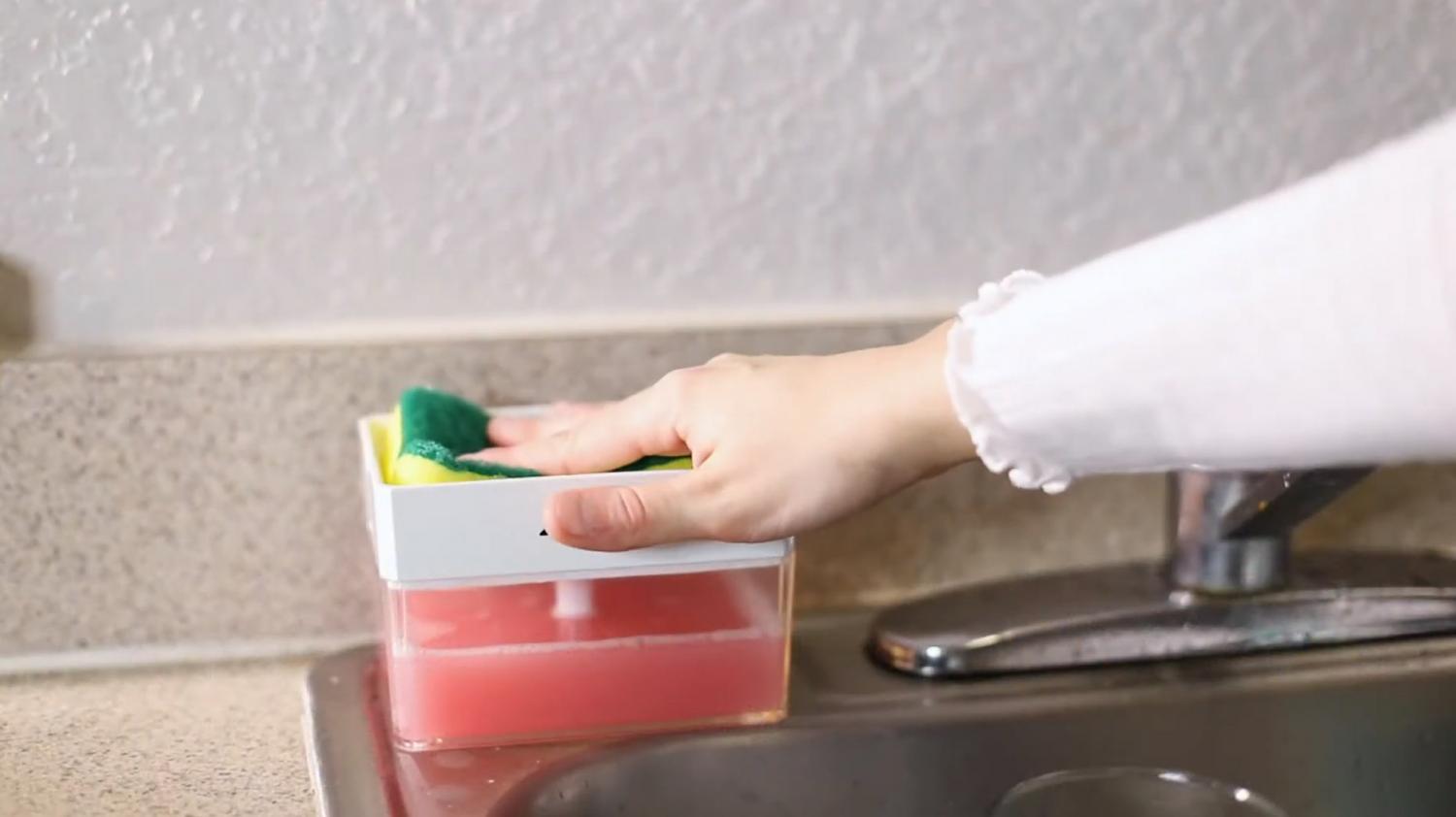 Check out the innovative sponge soap dispenser in action via the video below.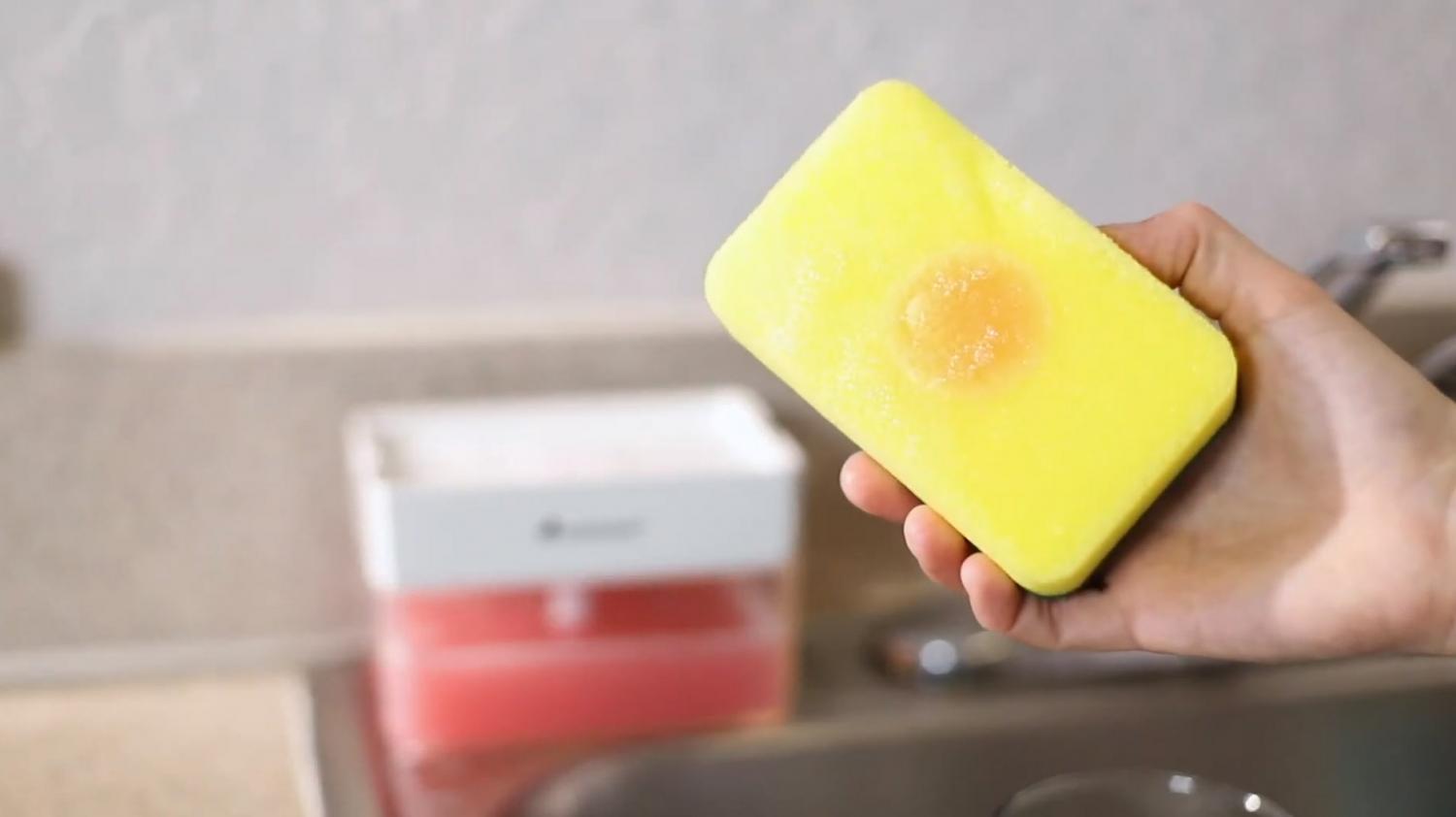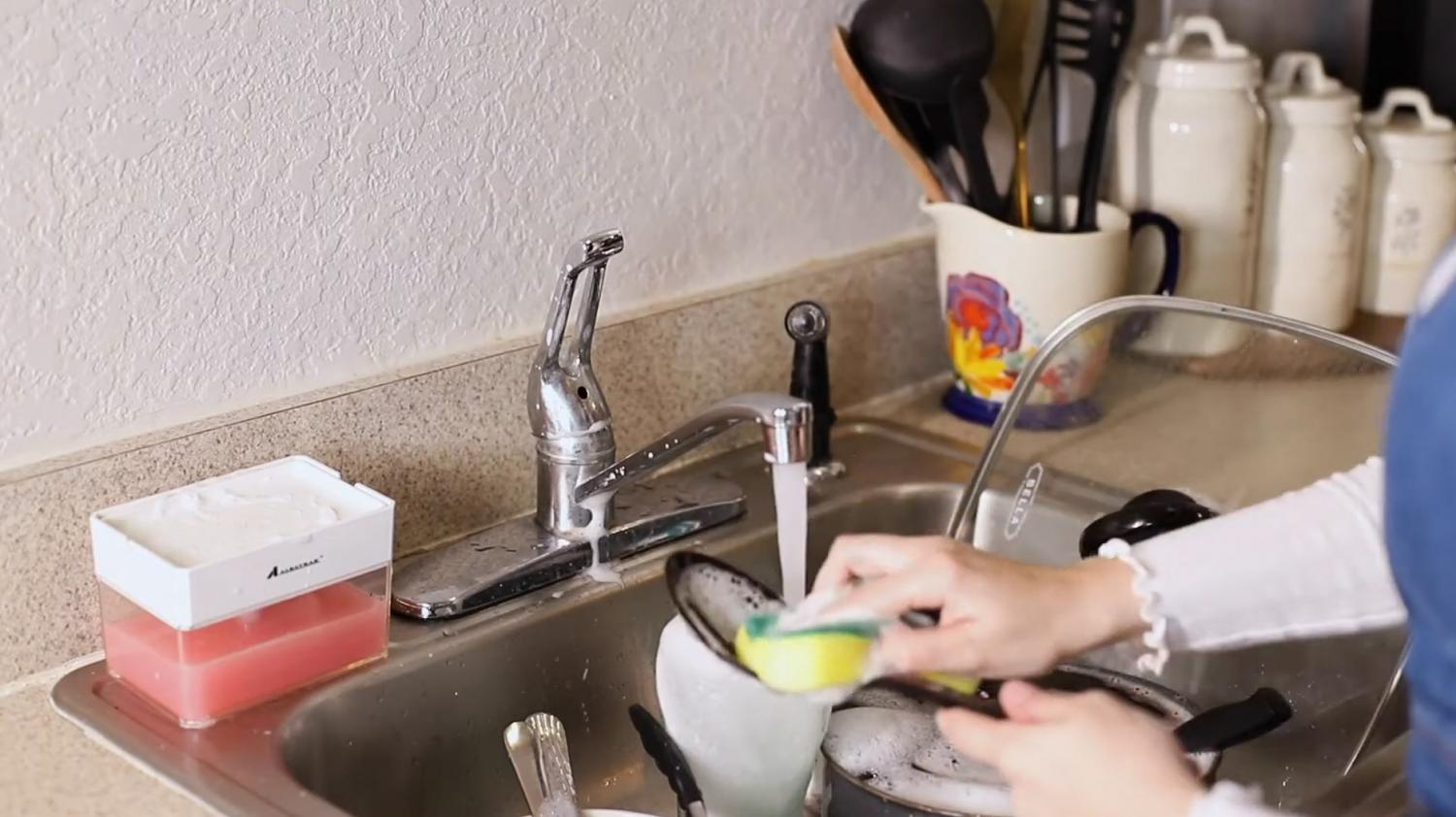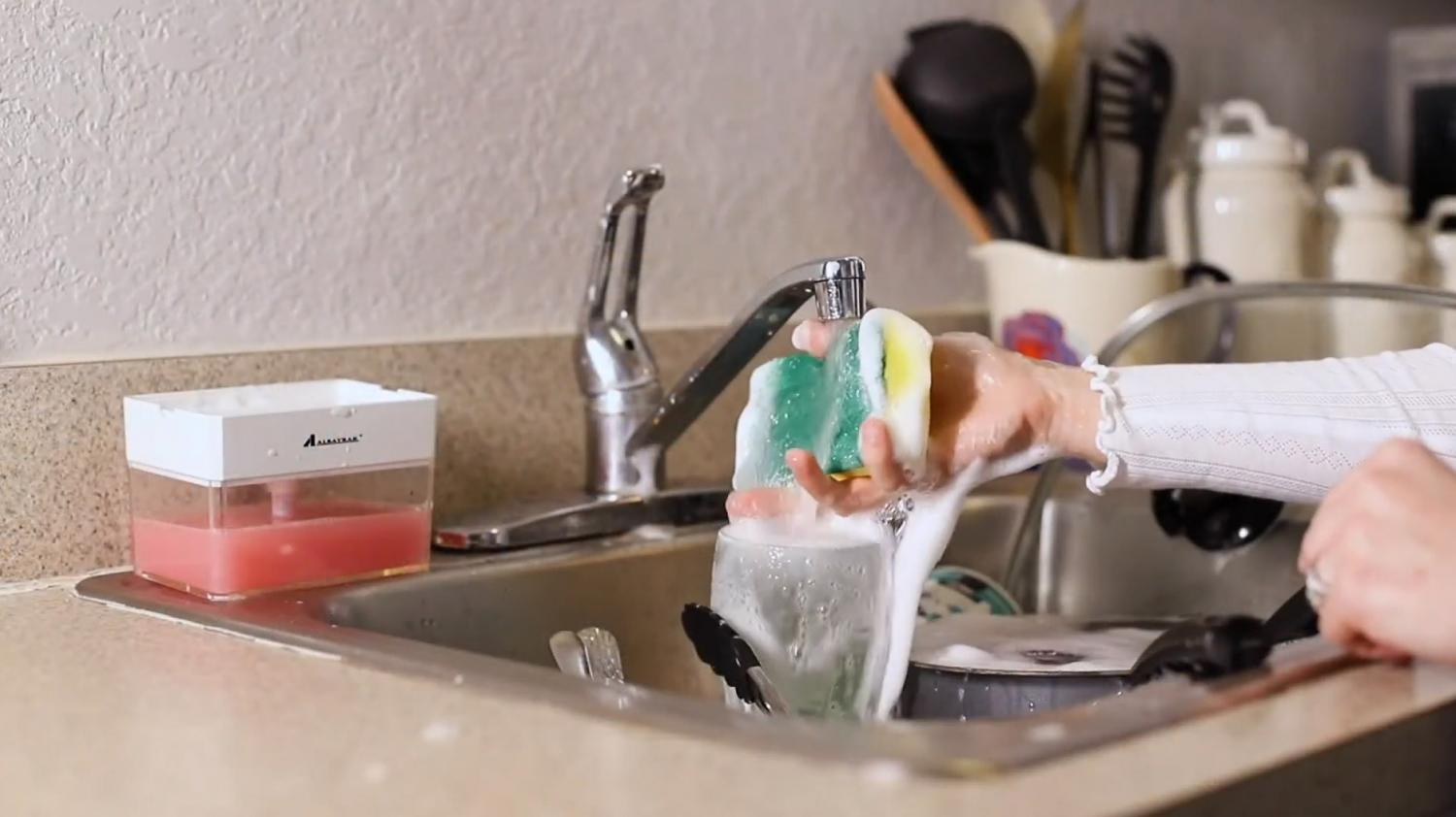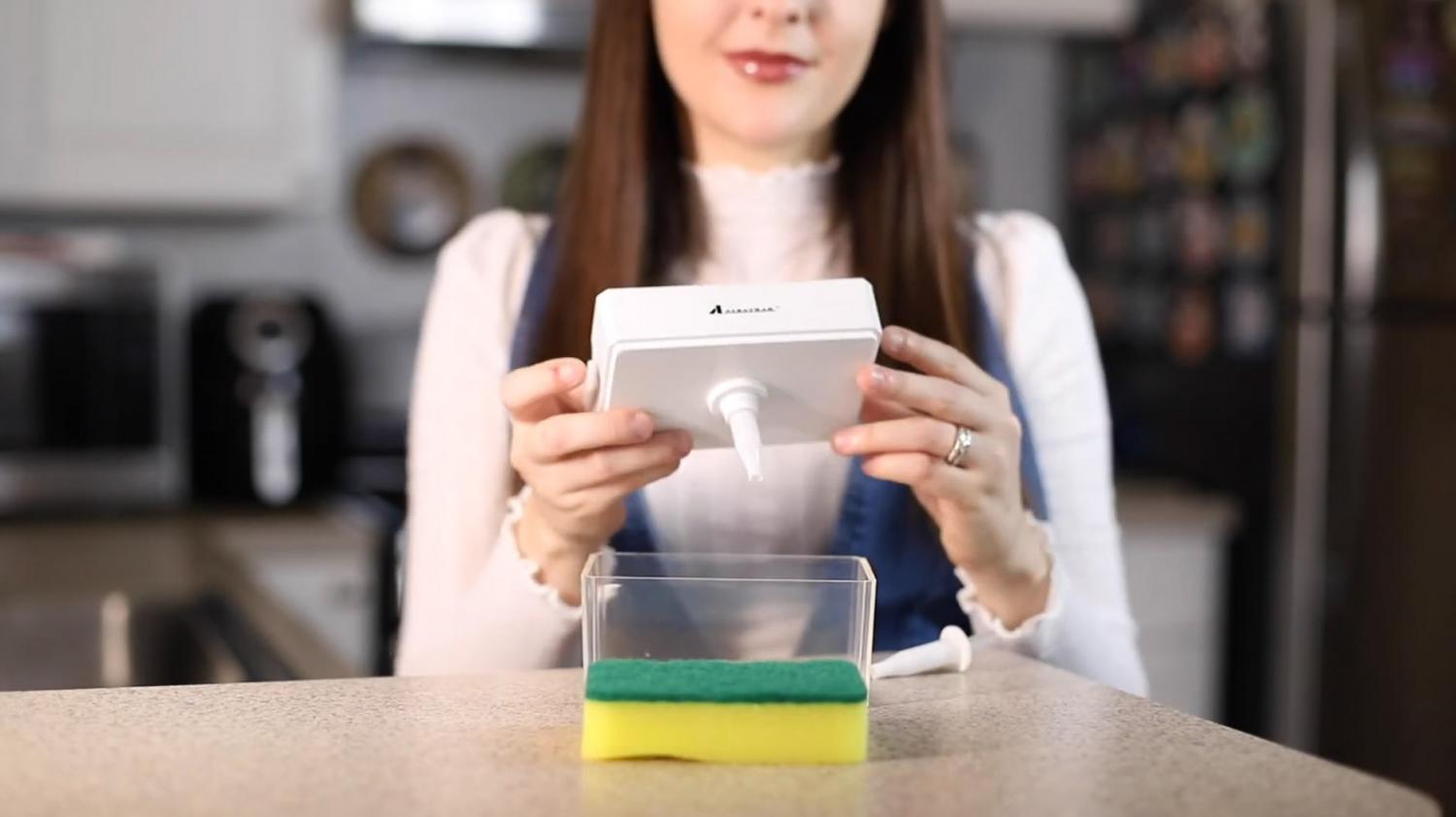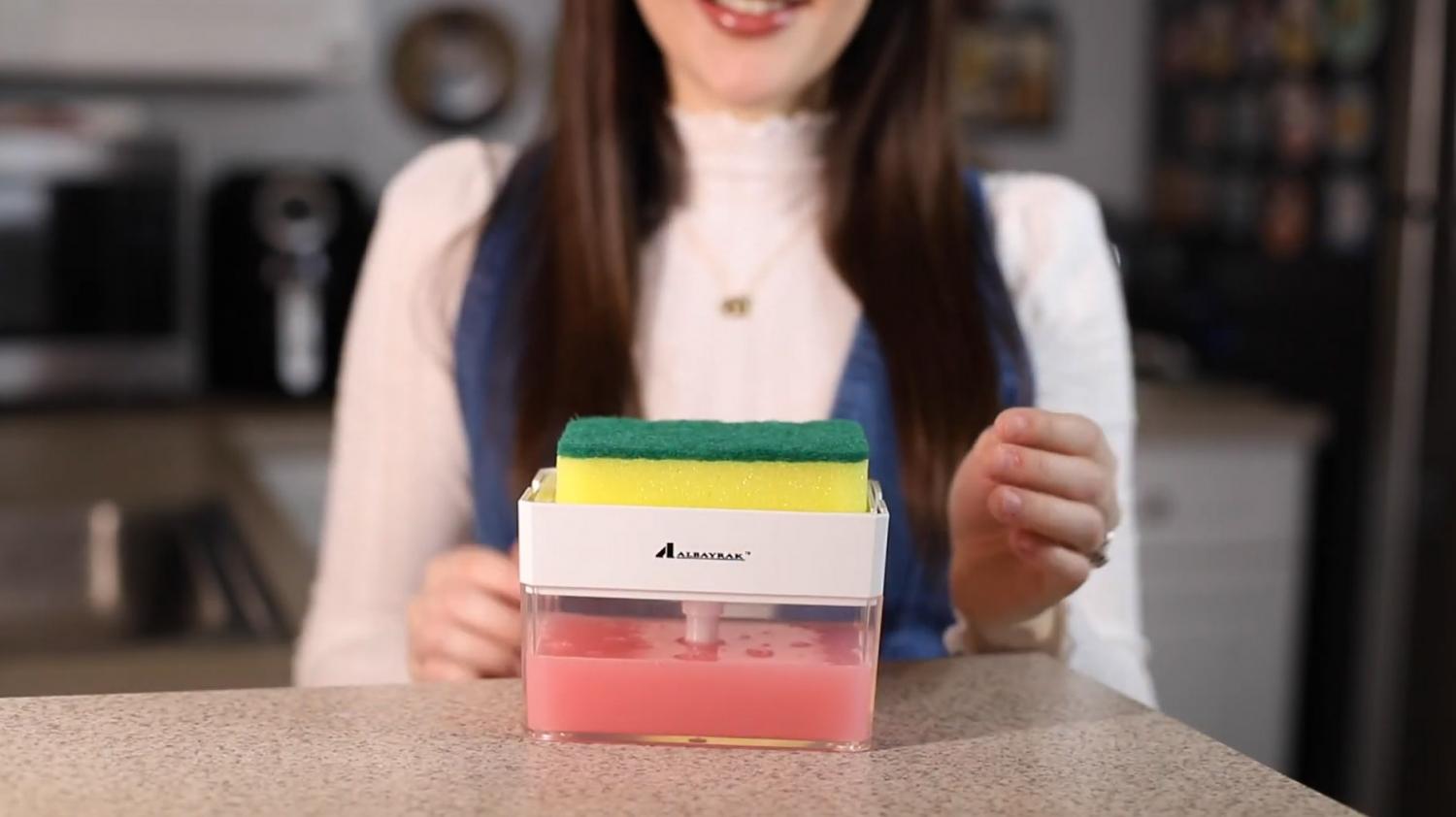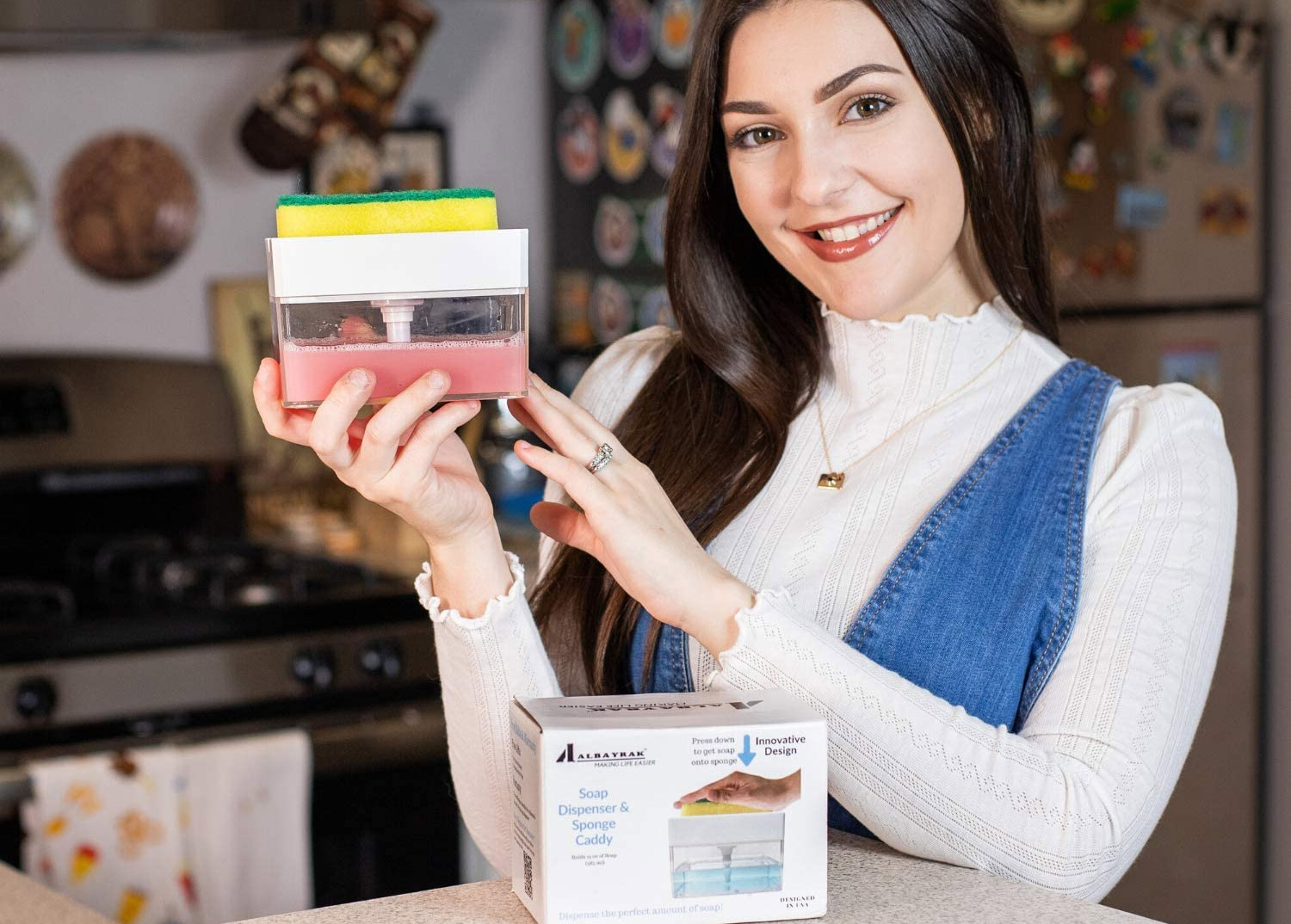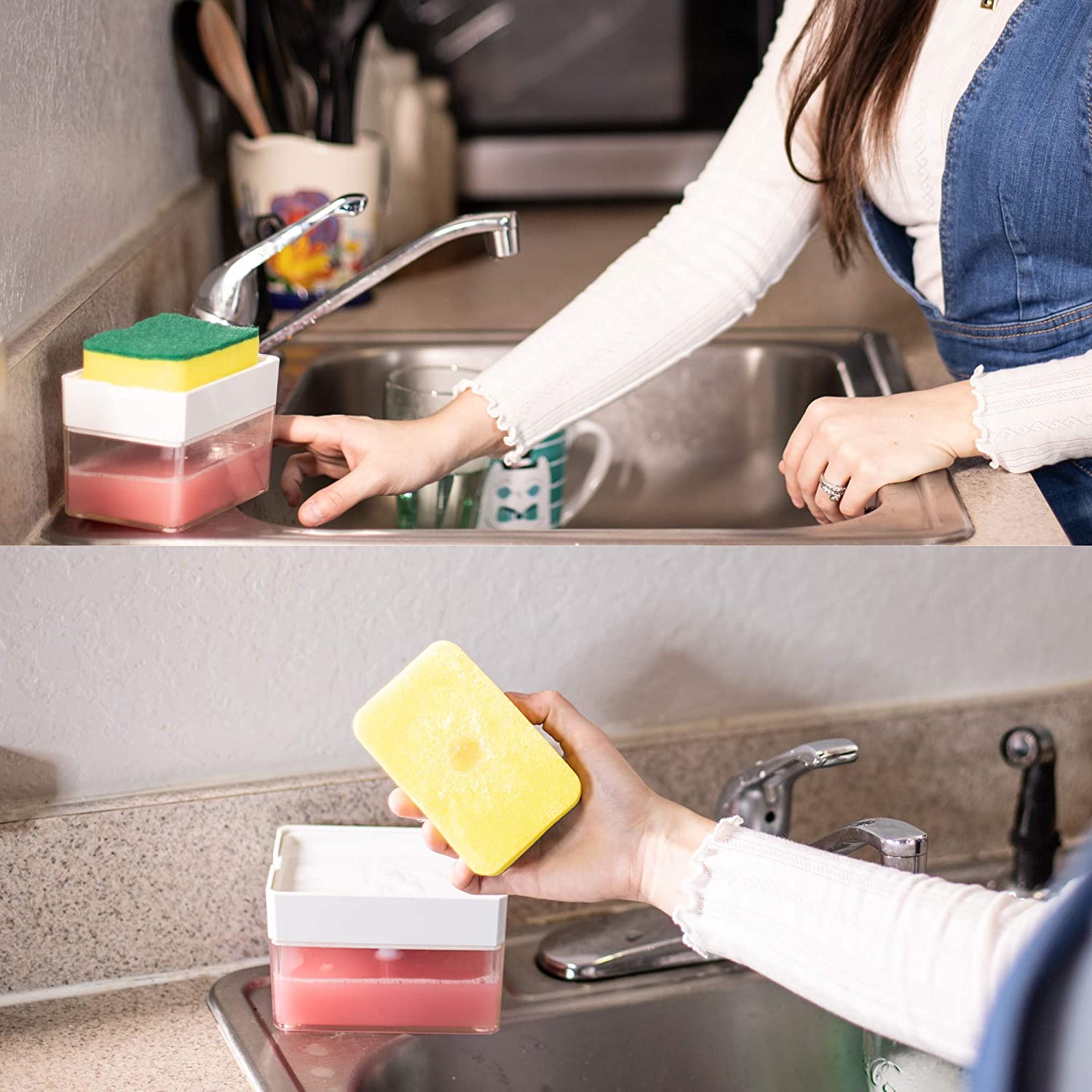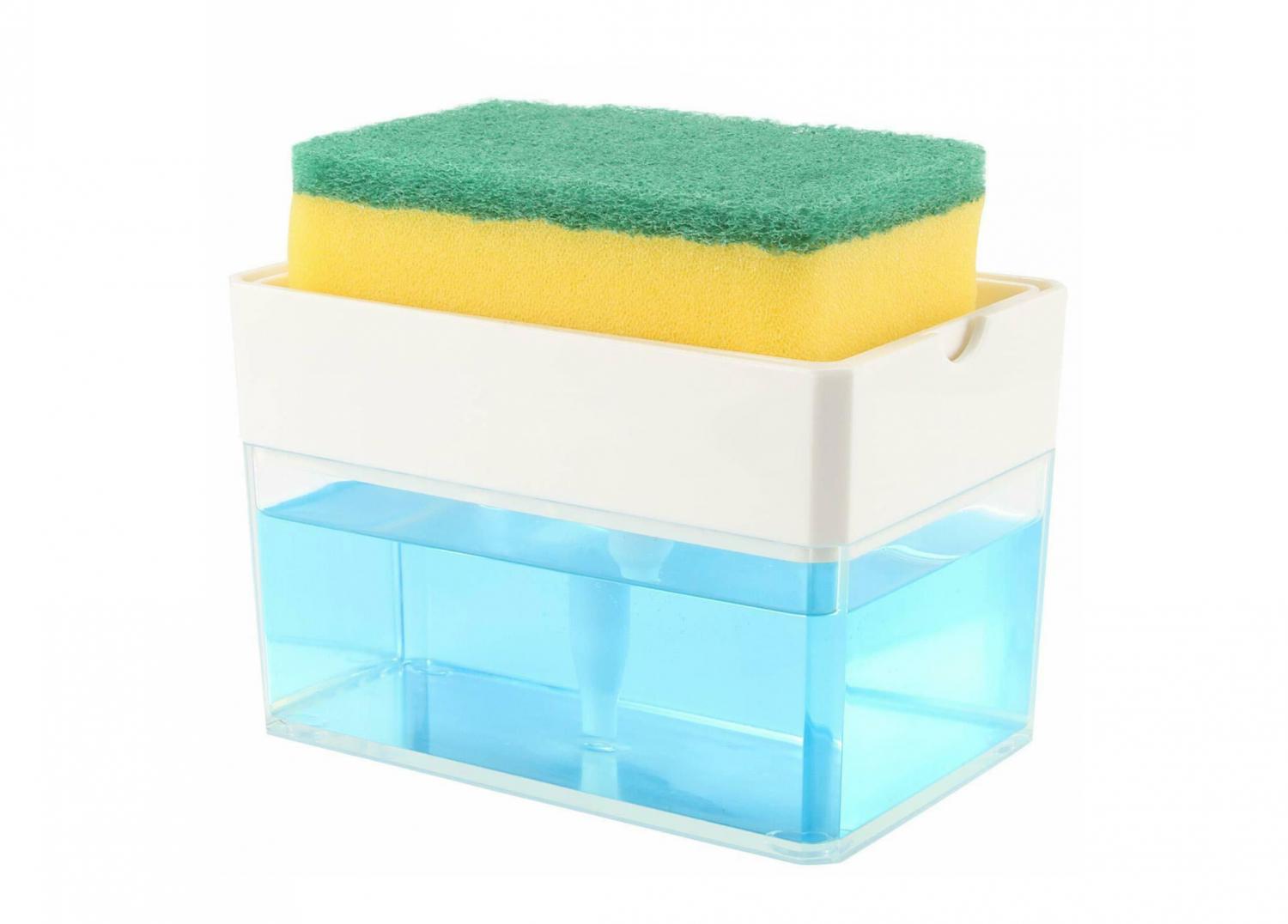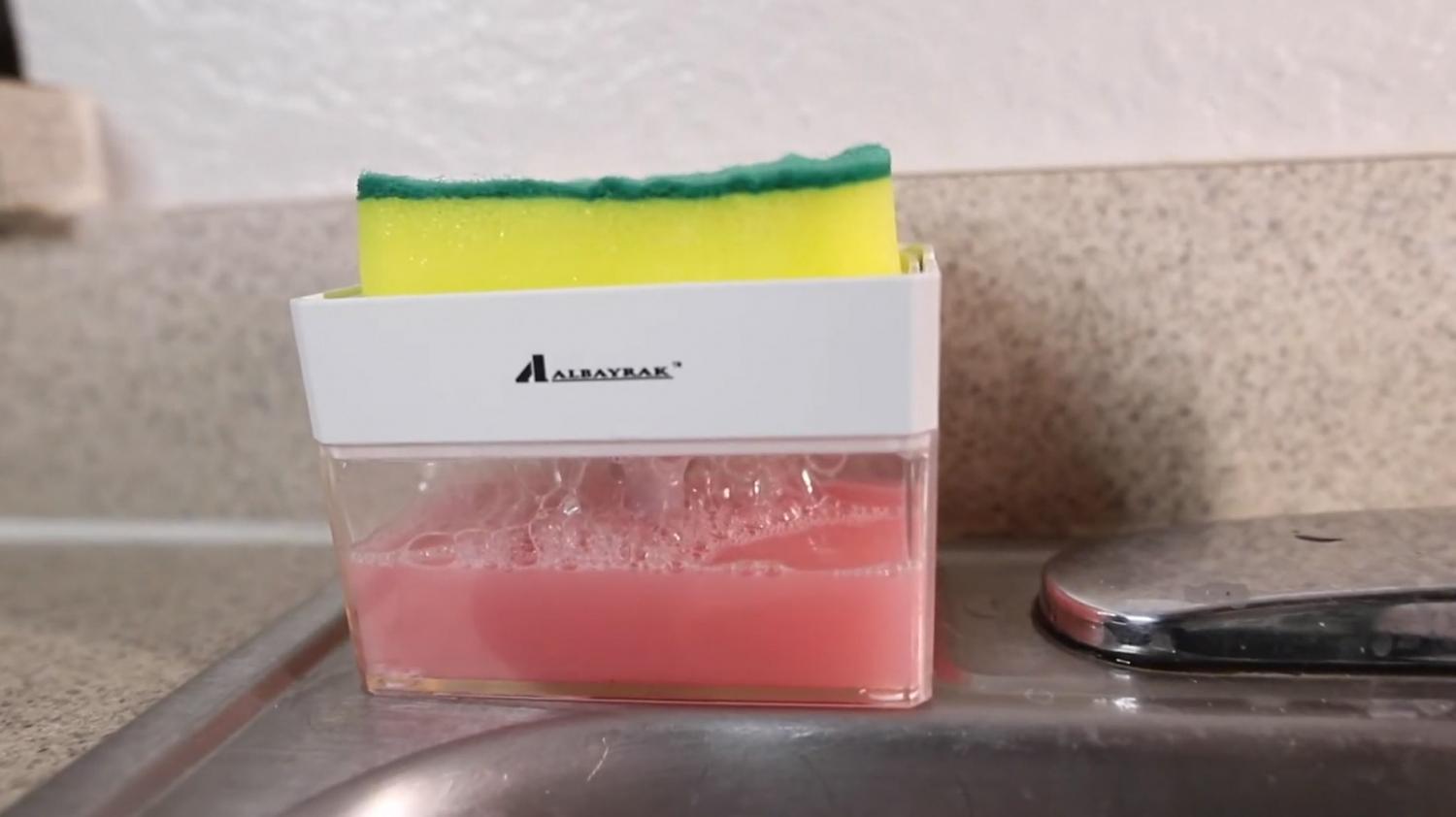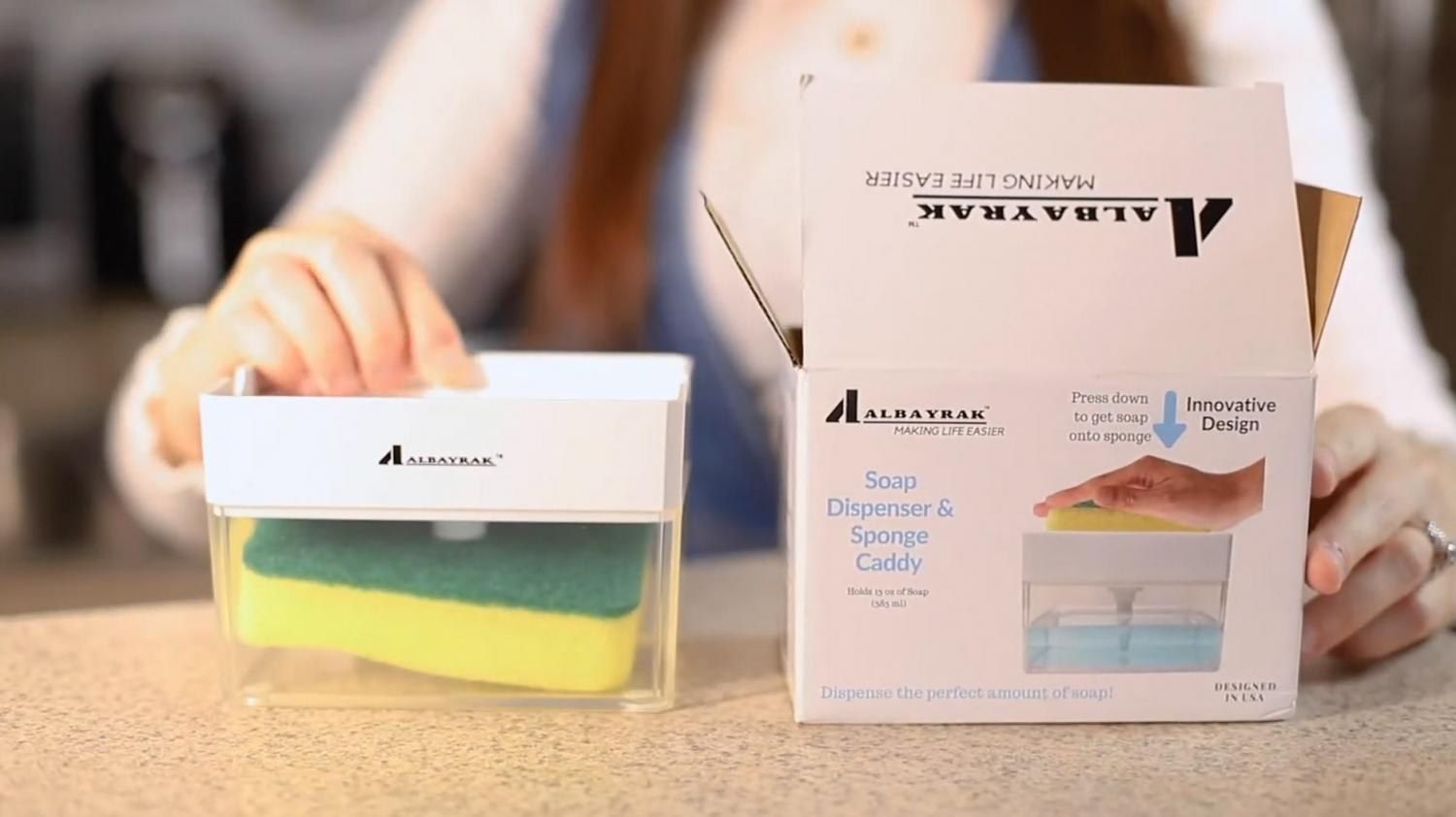 Subscribe To Our YouTube Channel