This Catfeine Coffee Mug Cat Bed Is a Must For Coffee Loving Cat Owners
By Ryan on 05/02/2023 7:57 AM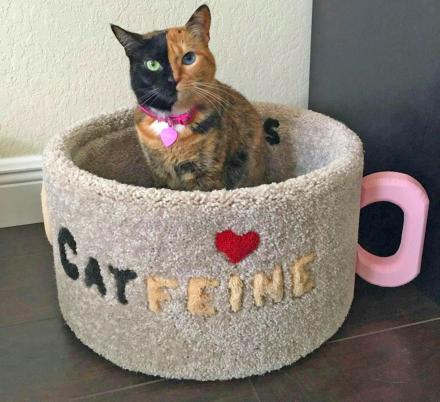 You have a heated cat bed for when your cat needs to be outside, a bubble cat bed that hangs on the wall, and even a banana cat bed, but what about a cat bed for when your cat wants to lounge around in the mornings while you sip your coffee? Well, you can now get a cat bed shaped like a coffee mug, and yes it even reads "CATFEINE" on the front of it! It comses with it's own mug handle, and it's fully carpeted and soft inside for extra comfiness for your kitty while they're using it.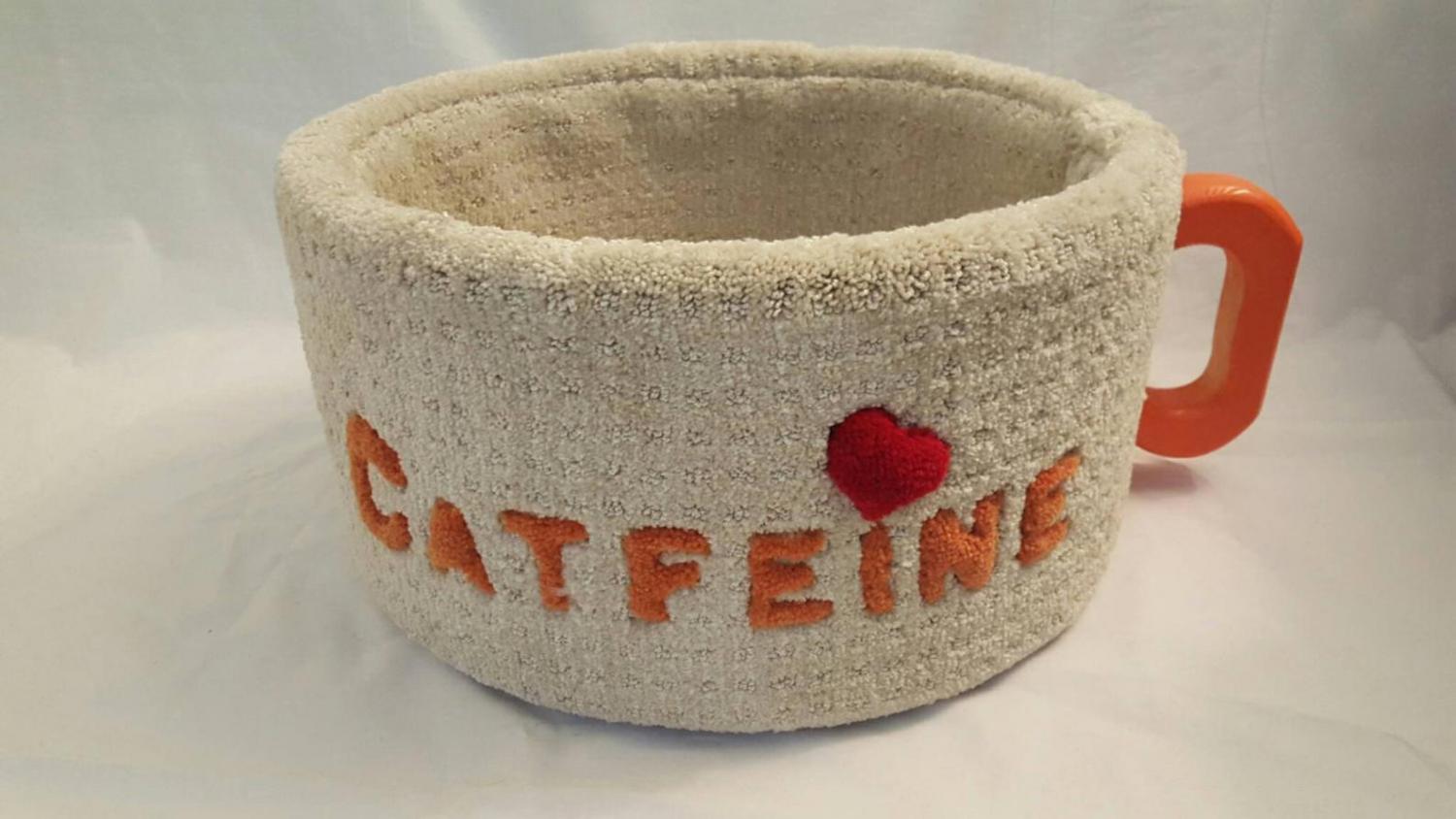 The coffee mug shaped cat bed is made and sold by Etsy store CaptCatnip, and it's made from real hardwood that's surrounded by carpet. You can even customize it to get the carpet color, letter coloring, and coffee mug handle color of your preference.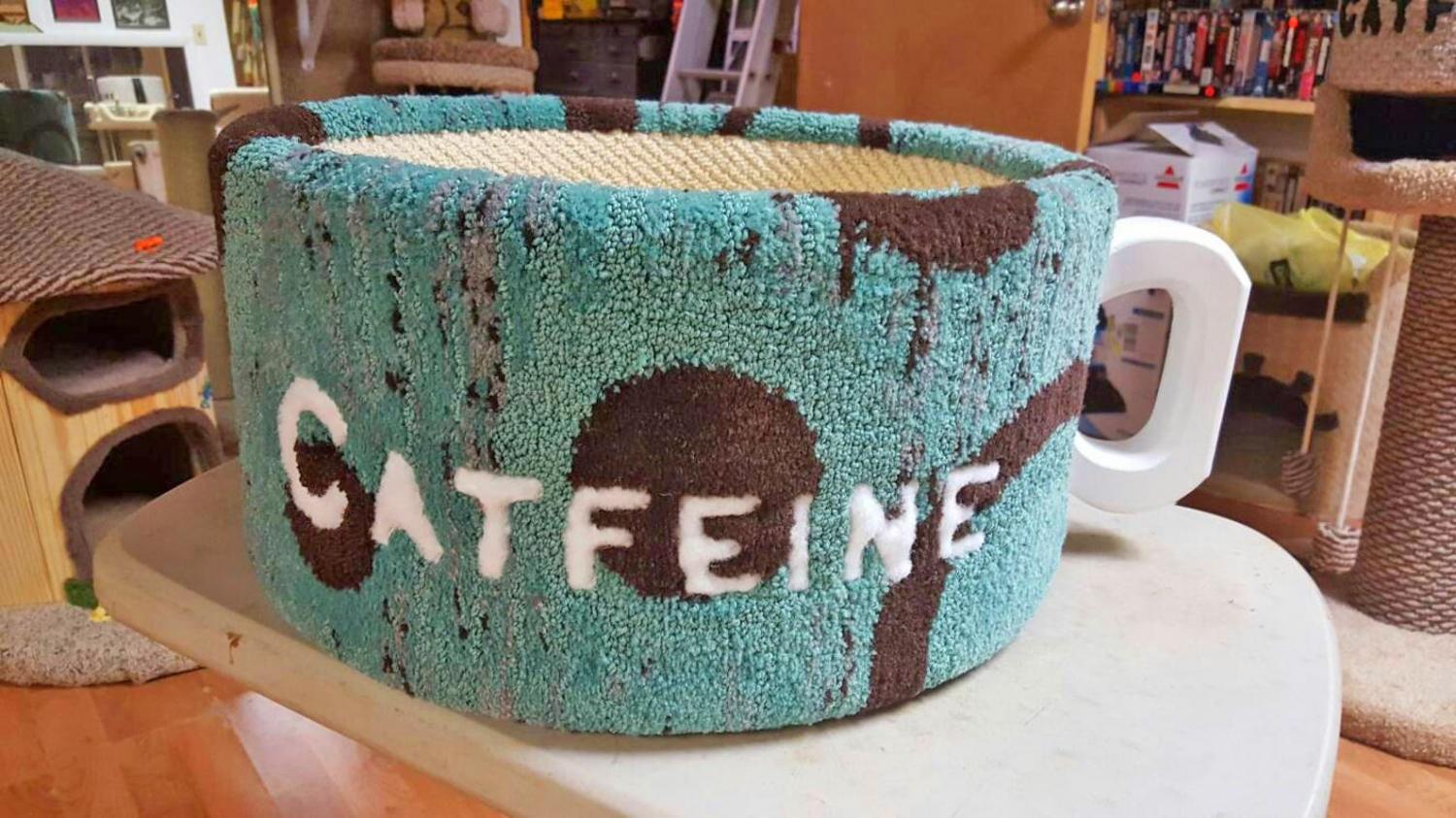 This way you can get the mug cat bed to match whatever look you're going for in whatever room you place it in.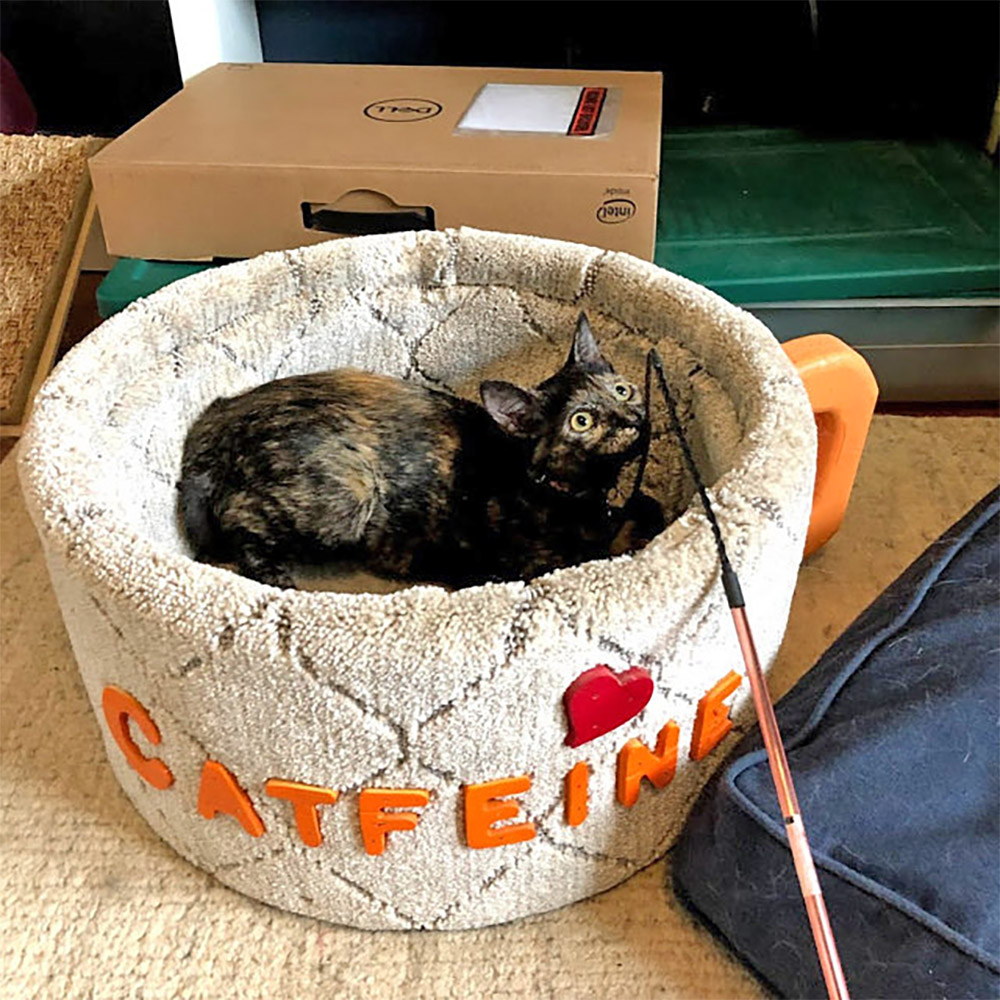 The CATFEINE coffee mug shaped cat bed is fully handmade to order, it ships free to anywhere in the US, and is ready to ship in 3-5 business days, that is unless you get custom color options. As the reviews of the coffee mug cat bed show, the buyers definitely love it, and so do their cats! Check a few of them out below.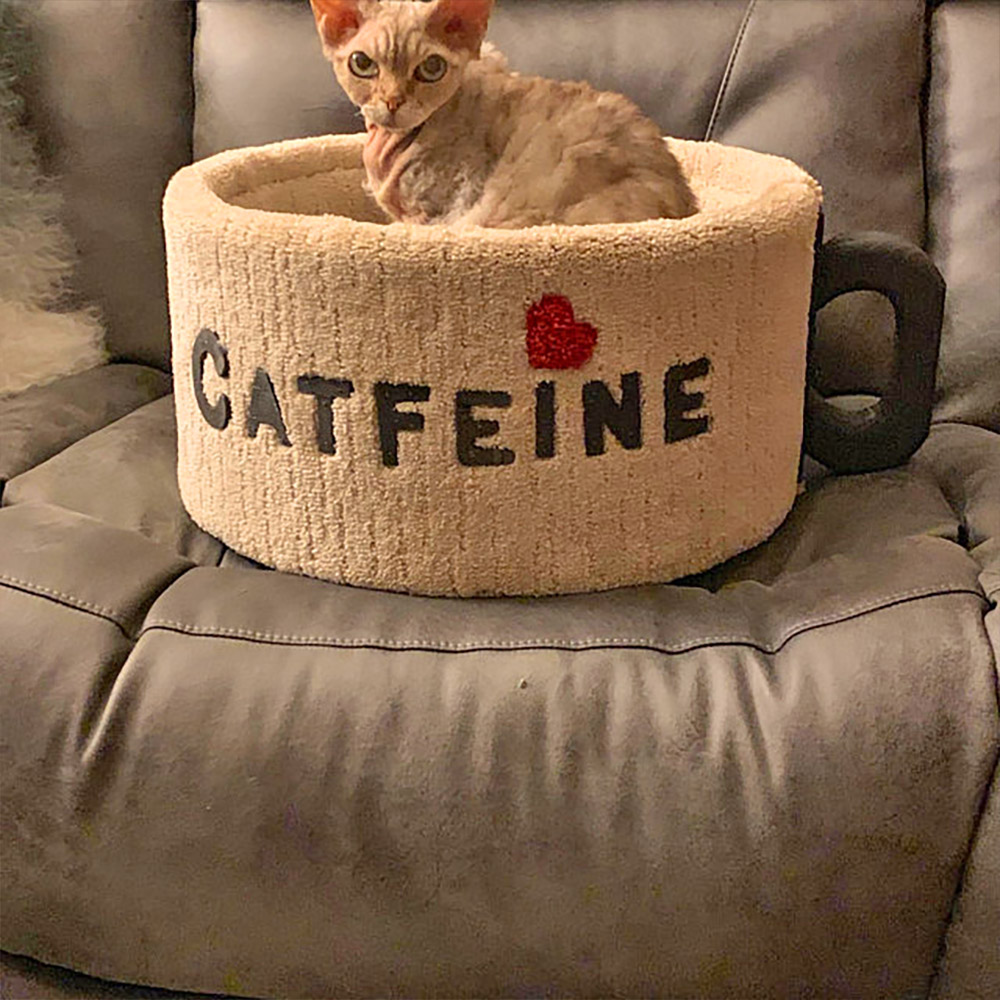 "I love this bed, but more importantly.....so does my cat! Thank you for making the bed in the colors I asked for."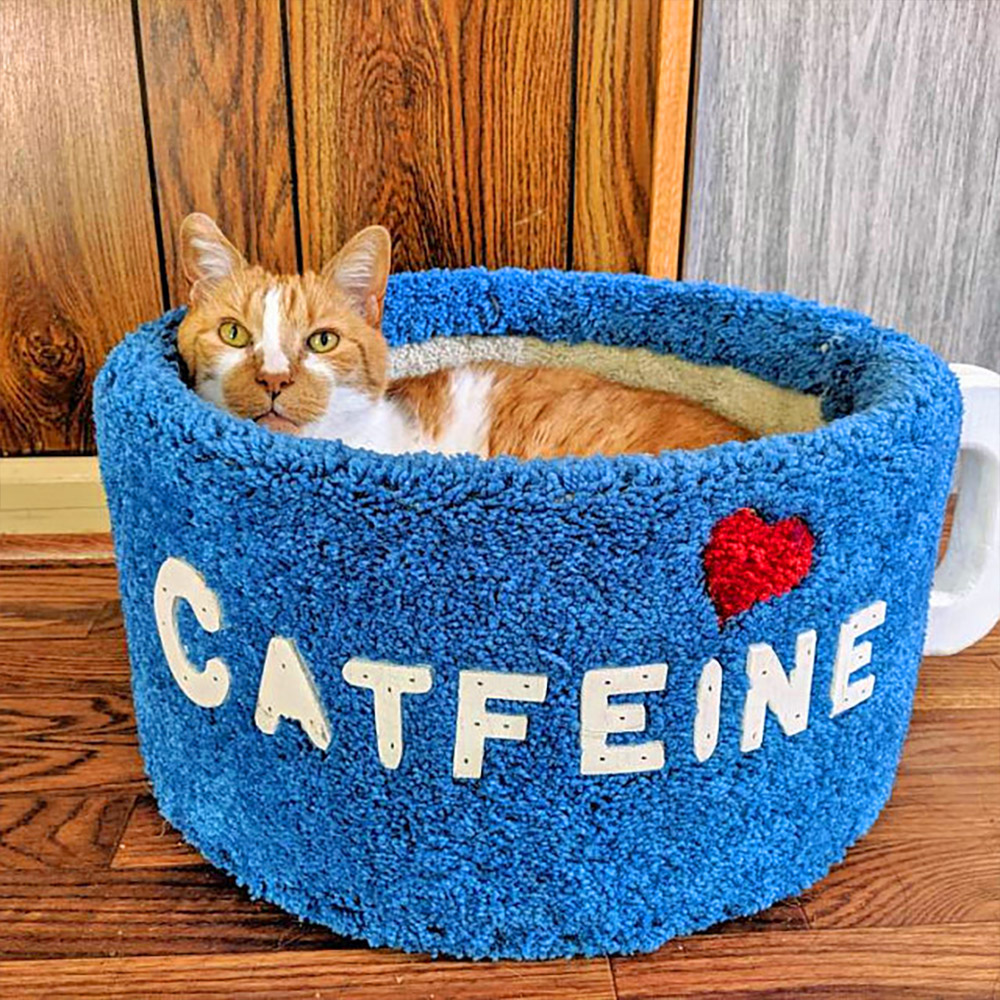 Images courtesy of Captain Catnip
"The kitty and I are both super happy with it. It's heavy enough to stay in place when she gets super playful. Love it!!"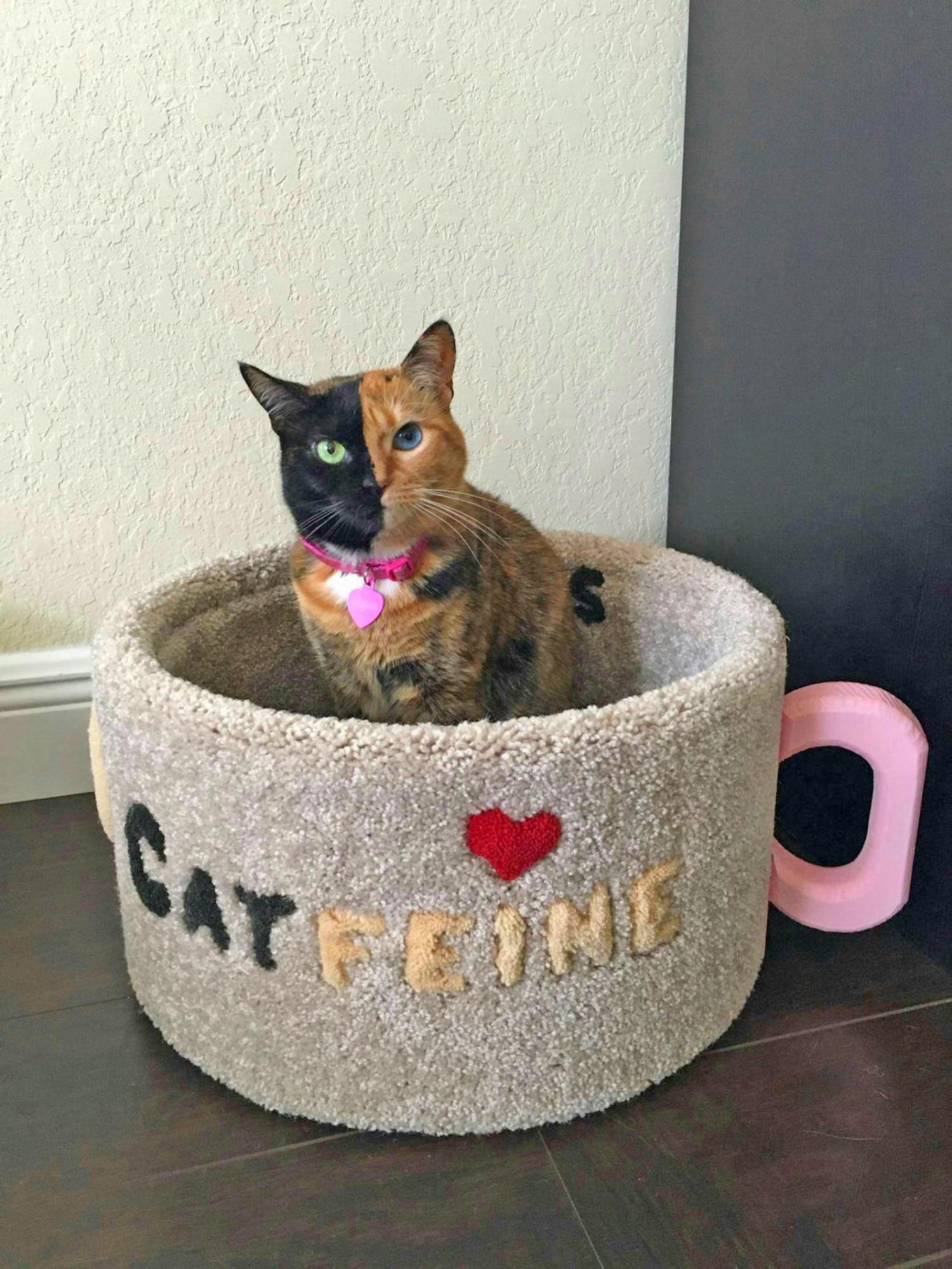 "This is a nice, large, well-constructed piece - perfect for giving kitty his or her own spot in the kitchen. I wish the handle itself was smoother (it's just a tiny bit rough on the interior), but I'm very pleased overall, and the cats like it. Shipped extremely quickly."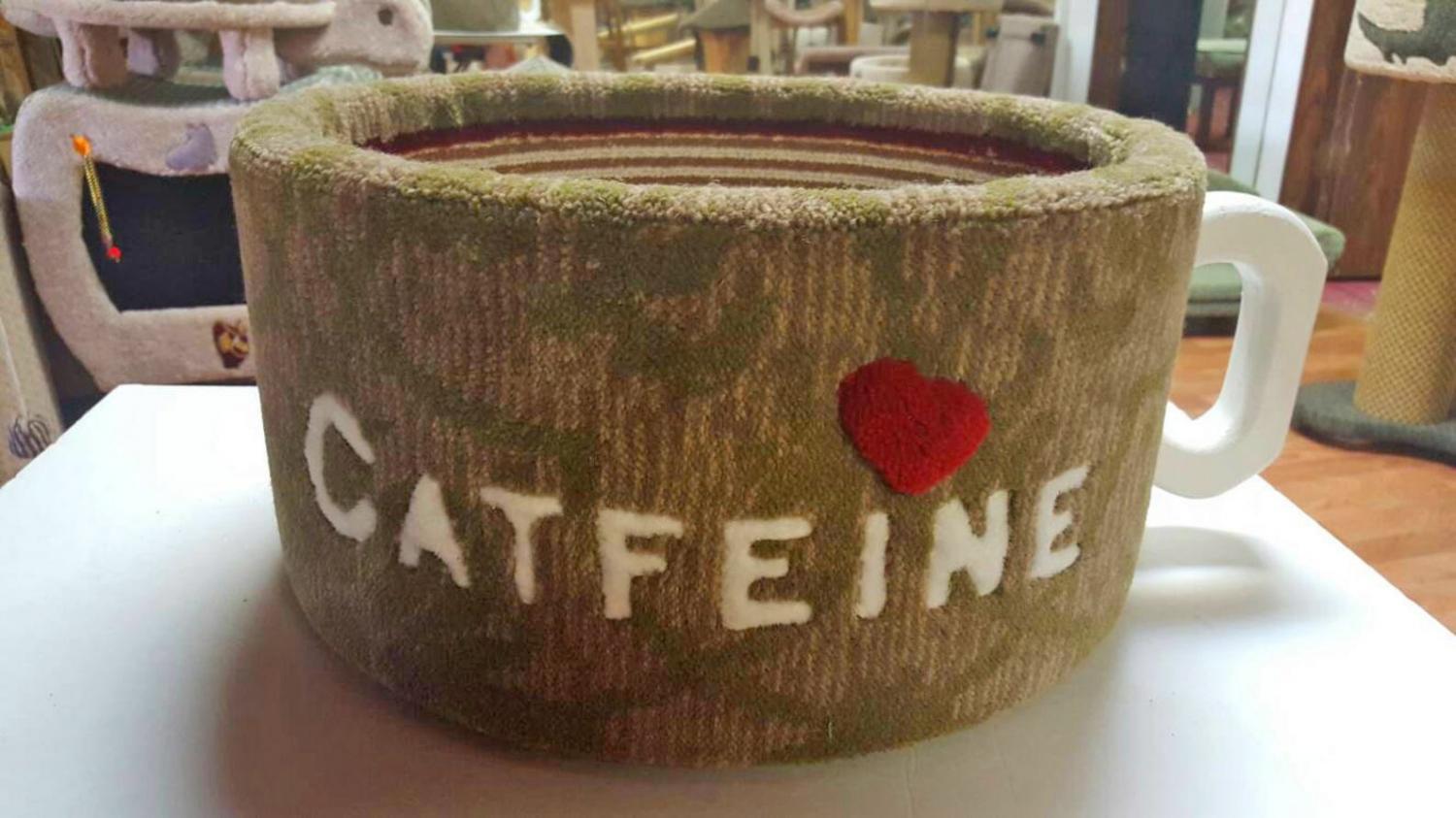 Images courtesy of Captain Catnip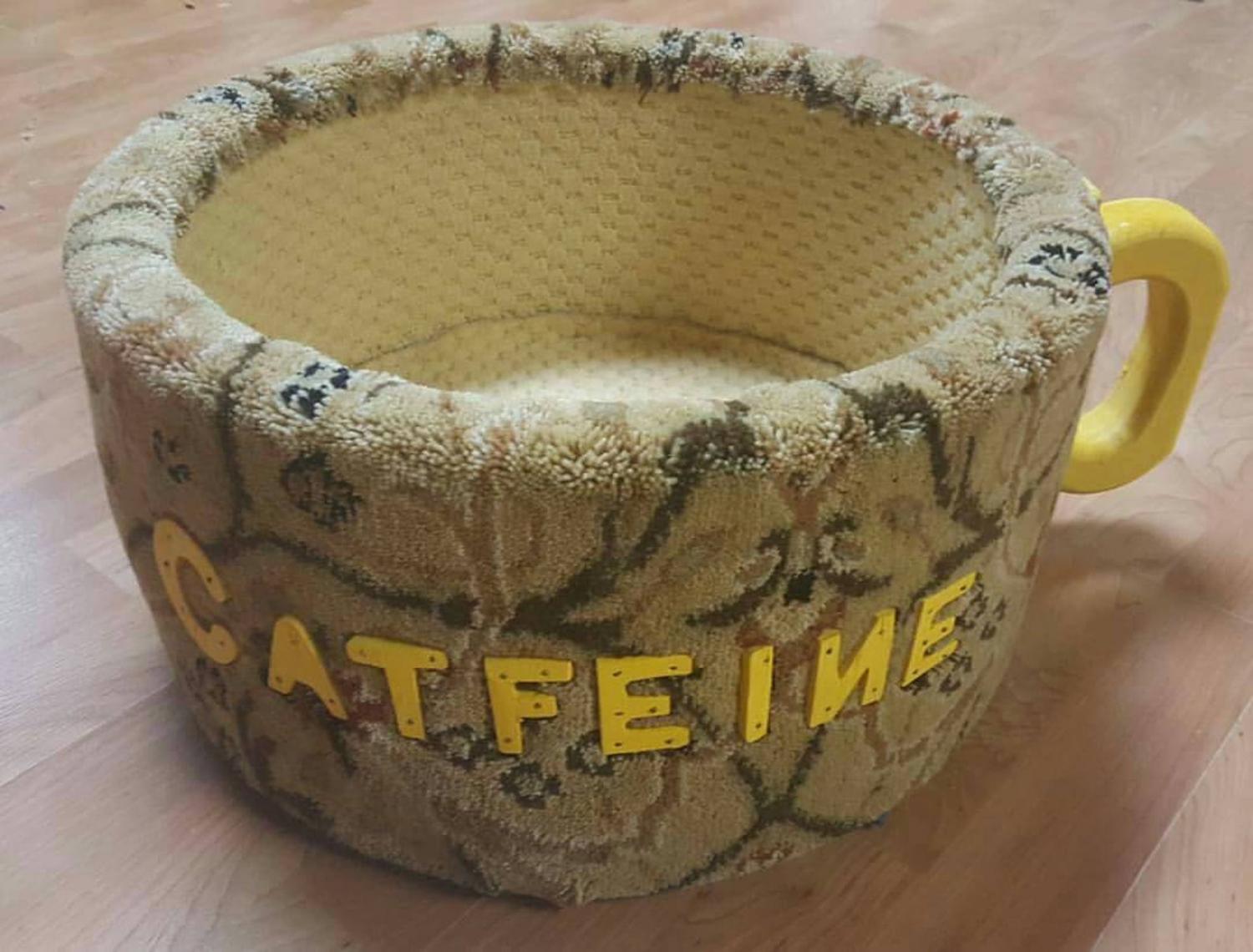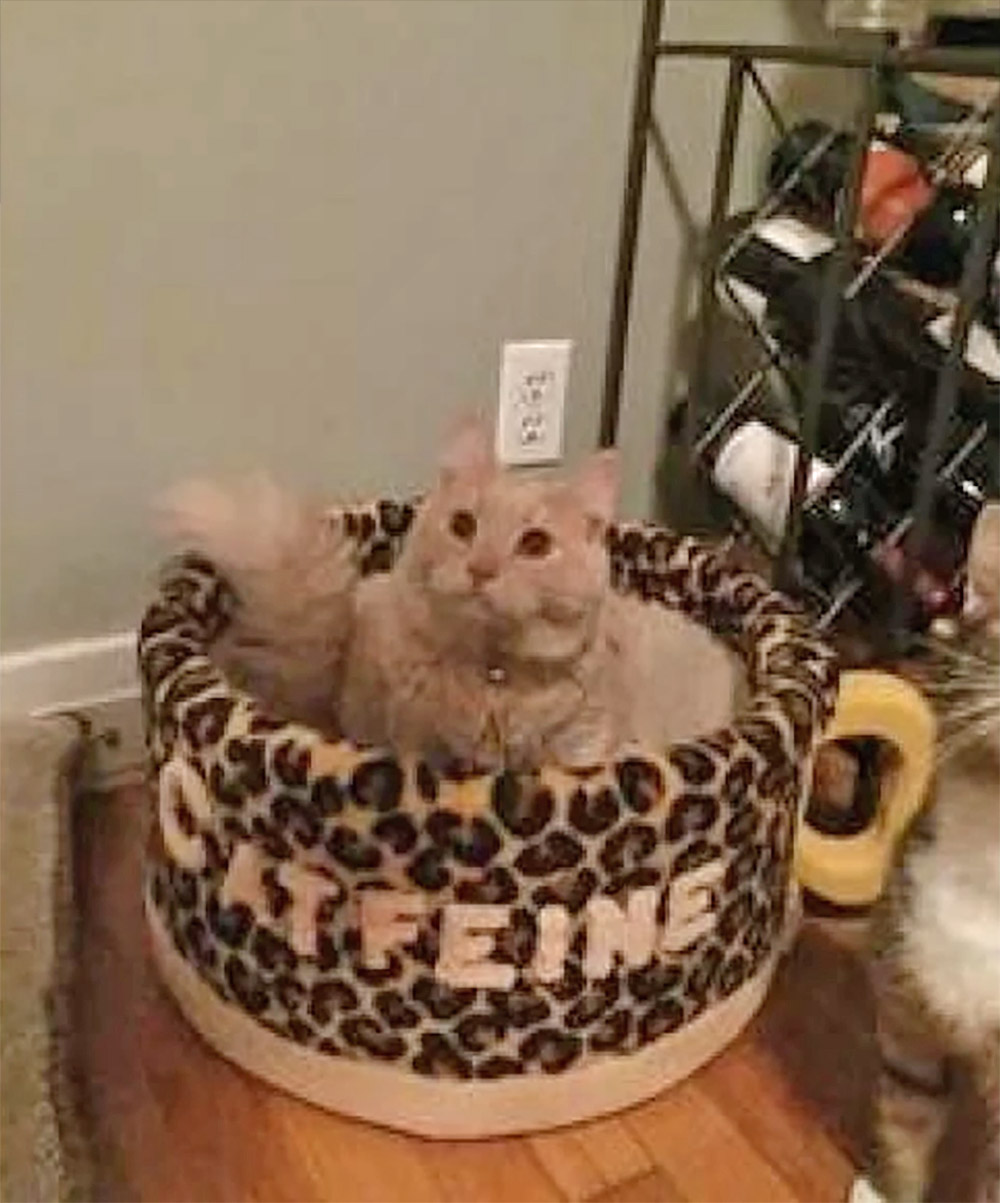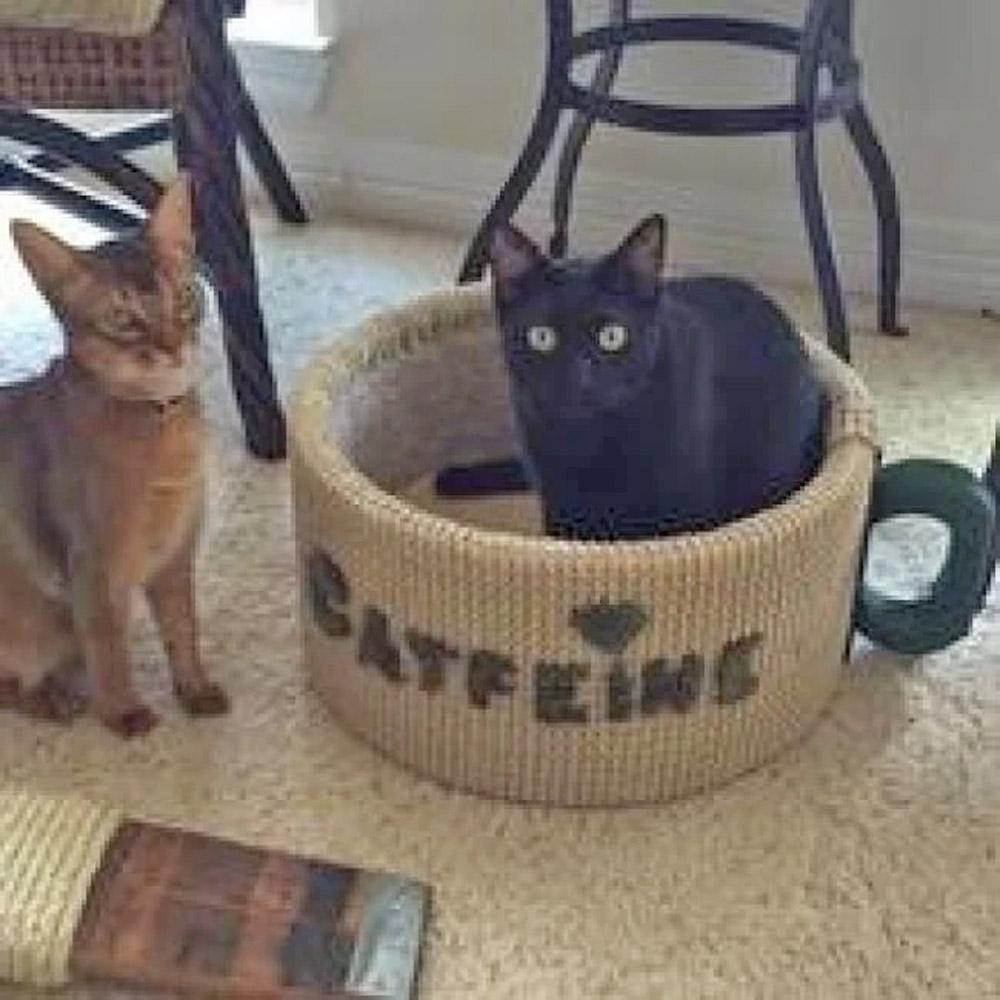 Images courtesy of Captain Catnip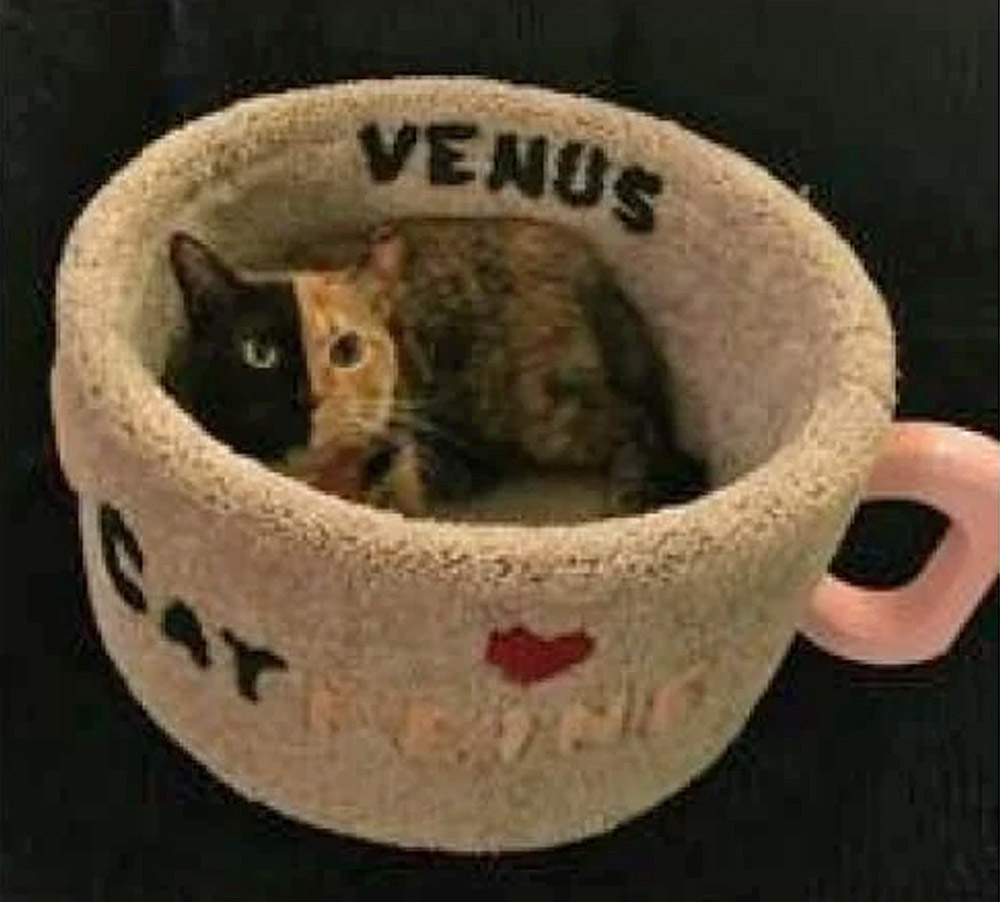 You can snag the coffee mug shaped cat beds from their Etsy shop for around $170 bucks!