This Water Ripple Ice Cube Tray Makes It Look Like You're In Jurassic Park
By Ryan on 08/20/2014 2:01 AM (Updated: 02/04/2019 9:34 AM)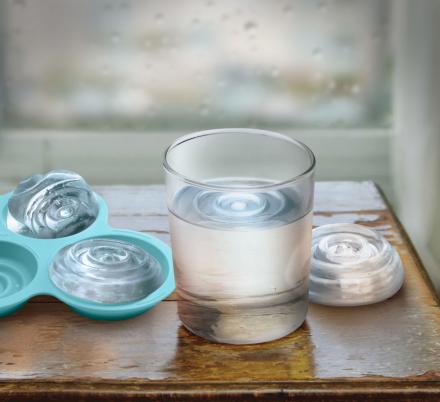 The Rainy Day ice cube tray will make ice cubes which bring back memories of your favorite scene from Jurassic Park, no not the one where that guy gets eaten while on the toilet, the one with the water ripple before you see the T-Rex for the first time.
Simply fill the ice tray with water, freeze for many hours, remove the tray from the freezer, place a water ripple ice cube in your kool-aid, and you will have a giant T-Rex heading your way in no time.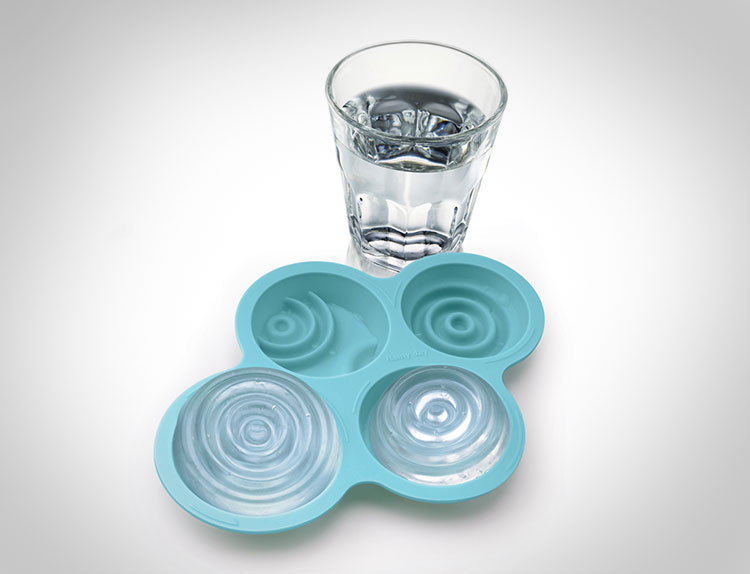 The Jurassic Park water ripple ice cube tray is molded from food safe virgin silicone, is blue, is dishwasher safe, comes with 1 ice tray, and makes a total of 4 ice ripples at a time.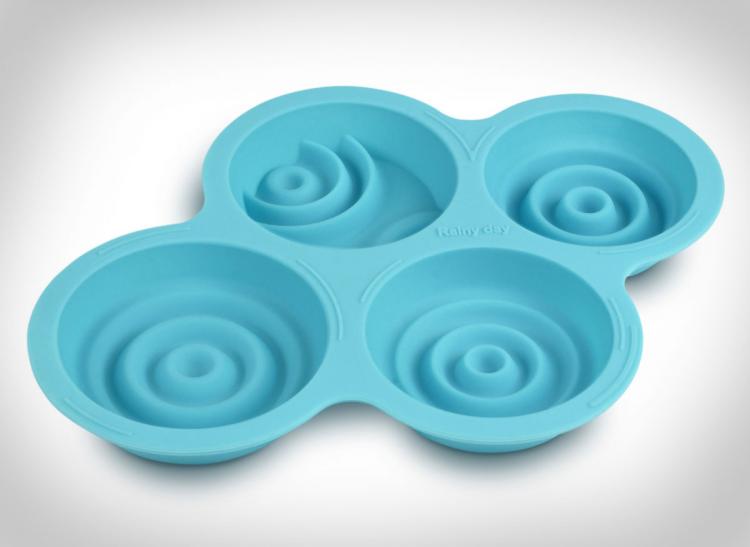 If you're into unique ice cube makers, be sure to check these out: