These Arctic Ice Molds Show Polar Bears and Penguins Walking On Glaciers
By Ryan on 03/23/2018 12:55 PM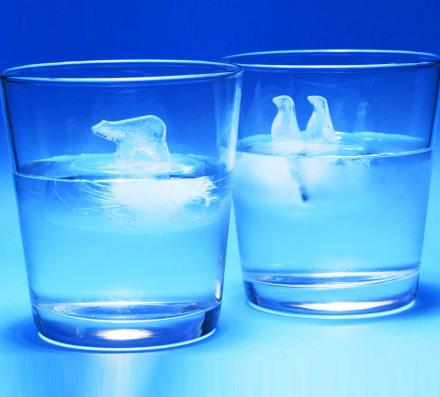 Is there anyone who doesn't love penguins and polar bears? Maybe someone who's been attacked by one, but everyone else should love these soft cuddly creatures that offer nothing but love, except when devouring baby seals. These ice cube molds allow you to depict each one of these majestic creatures walking on top of a glacier right in your glass.
Could this be your passive aggressive way to bring attention to climate change? And how all of the ice in the Arctic is slowly melting, and these precious creatures will surely die from lack of surface area to walk around and hunt on? Sure, why not. Otherwise it's just a cool way to show people how much you love polar bears or penguins.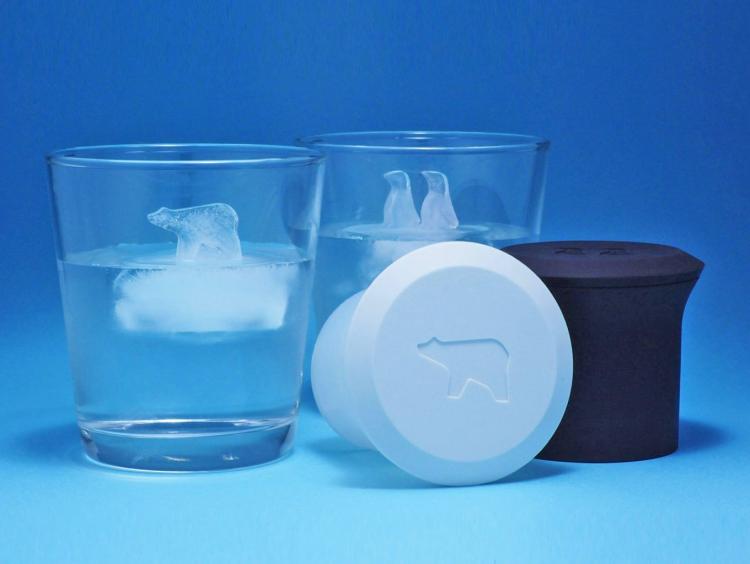 The penguin and polar bear ice cube molds come with 2 containers that let you make ice cubes that are basically mini glaciers, one of which has a polar bear on top of it, and the other one has two penguins on top of it. Unfortunately, the molds only let you make 1 ice cube of each, but they're so cool that it doesn't matter.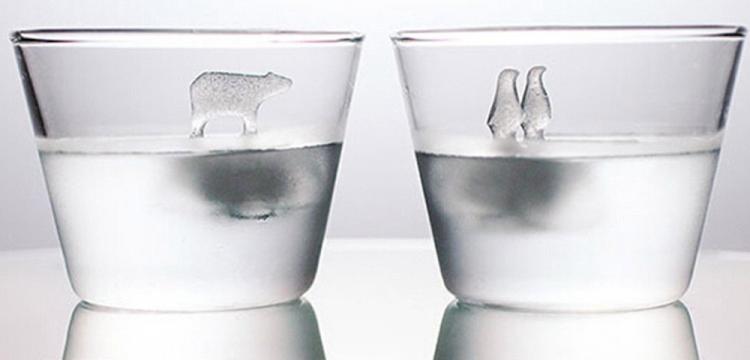 The penguin and polar bear ice cube molds, utilizes the weight of the iceberg end of the ice cube, to weigh it down so that the polar bear and penguins will stand up straight on top of the ice and right on top of your drink.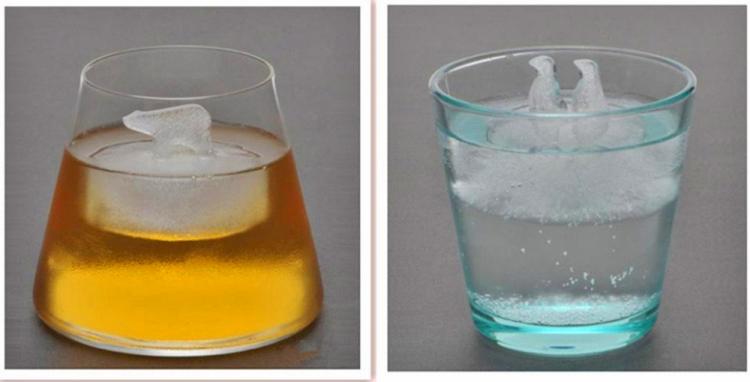 The polar ice penguin and polar bear molds is a great unique gift for anyone who enjoys ice, or cold beverages, or polar bears, or penguins, or those that want to bring attention to climate change.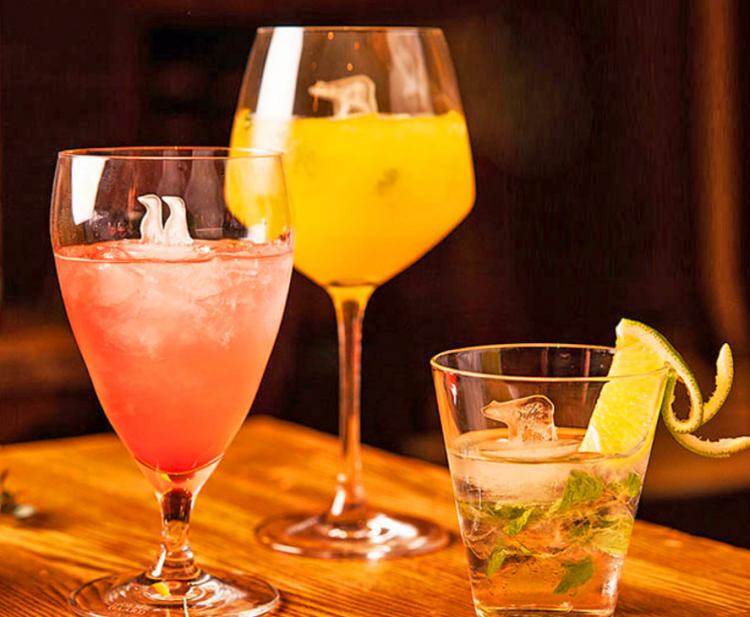 The arctic ice animals ice cube molds are made from highly flexible silicone, will surely bring a unique flair to any cocktail, are easily removed from the ice mold without breaking or cracking (unlike the current state of the actual arctic), and both molds are dishwasher safe for easy cleanup.