This Glow In The Dark Yarn Lets You Knit Incredible Glowing Aliens, Costumes, and Hats
By Ryan on 11/09/2022 8:39 AM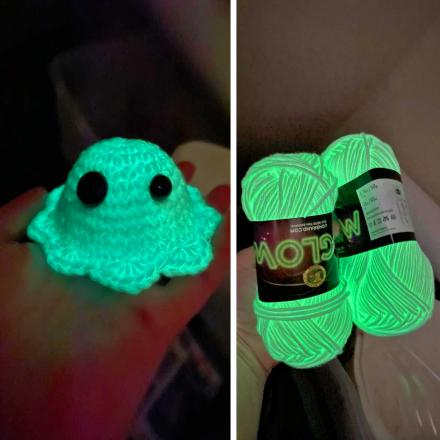 Crocheting is a popular pastime, and while it's fun on its own and results in an article of clothing or another home good, it can also get pretty tedious. You can keep yourself on your toes from one crocheting project to the next by spicing up your yarn, and a new and exciting yarn project has just landed in our lap.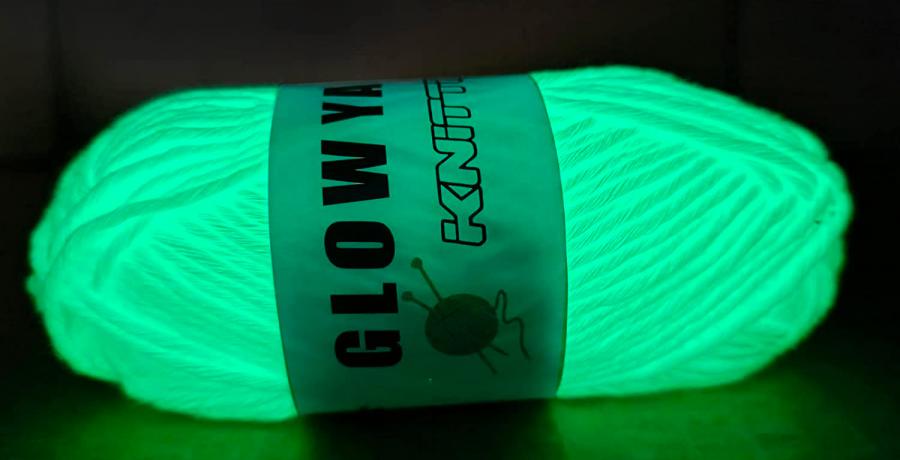 Introducing this glow in the dark yarn, a yarn that emits a soft glow in the color of your choice once it's left under the light for a while. This particular option offers four 55-yard rolls of the glow in the dark yarn, perfect for your next favorite glow in the dark pair of socks or other clothing items.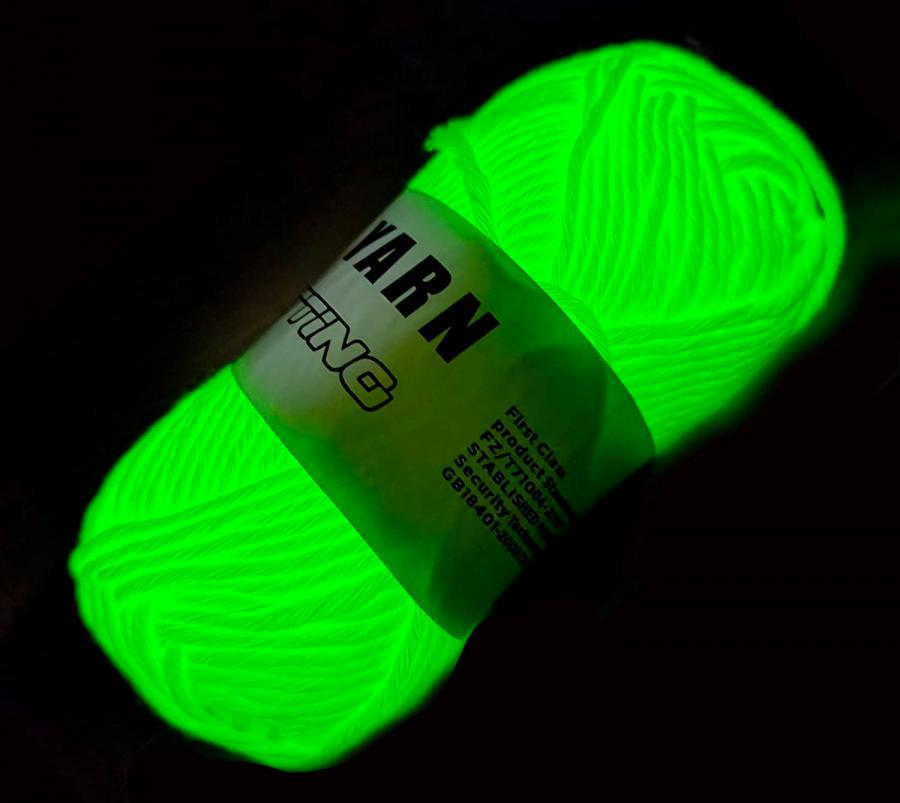 The yarn can be machine-washed like most fabrics as it's made from 100-percent polyester fibers. Additionally, the polyester makeup gives this glow in the dark yarn the benefit of being durable enough not to break easily, while being soft enough to be comfortable to the touch or when wearing.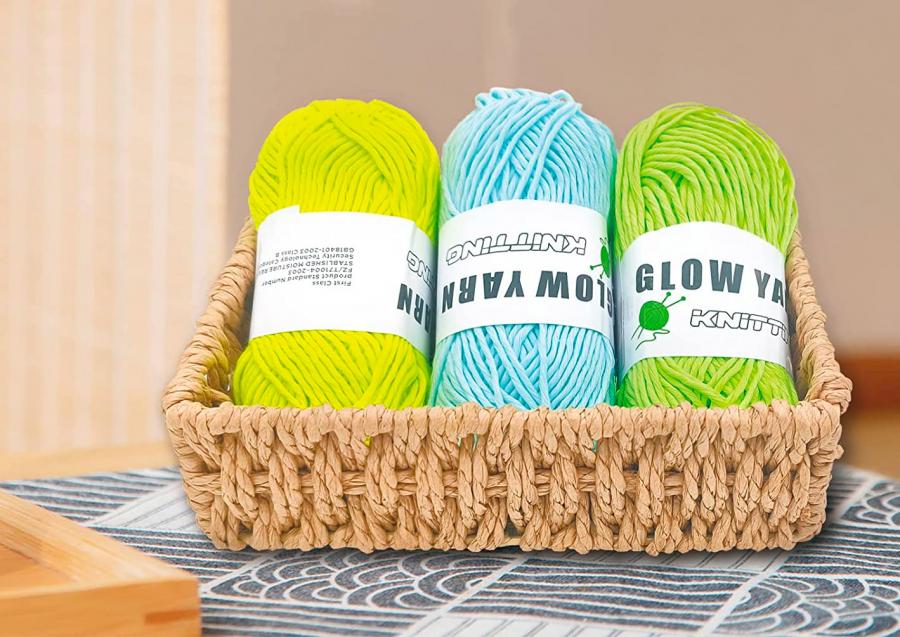 The 55-yard bundle of glow in the dark yarn is about 50 grams, featuring a thickness of roughly 2mm multi-strand thin thread synthesis, as recommended for 3-3.5mm crochet use. The shop also says it feels slightly different to the touch than other polyester yarns, largely because of the addition of its luminous fiber material.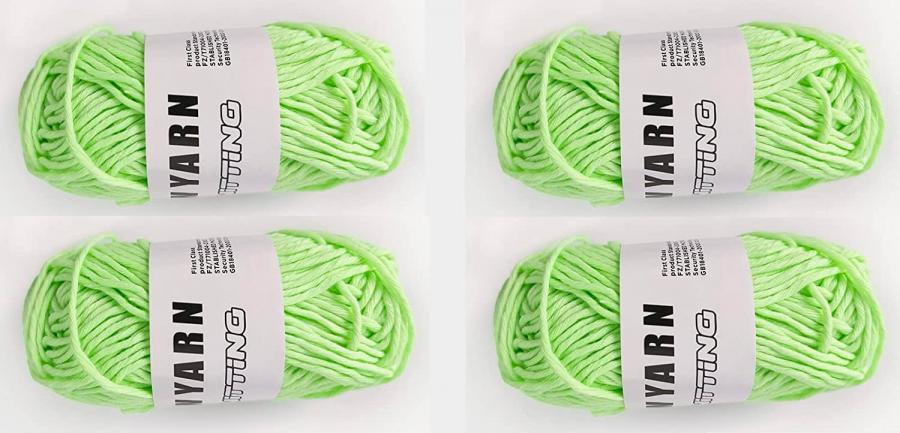 Perfect for glow in the dark arts and crafts and other lit DIY projects, this yarn follows a simple light absorption principle like most glow in the dark products: if you expose it to ultraviolet light, whether from your smartphone, a flashlight, candle or the sun itself, then this glow in the dark material will shine brightly when it's brought into a more dim space. The shop also notes that its different colored yarn options will glow with slightly different light levels, so it's worth selecting carefully based on your needs.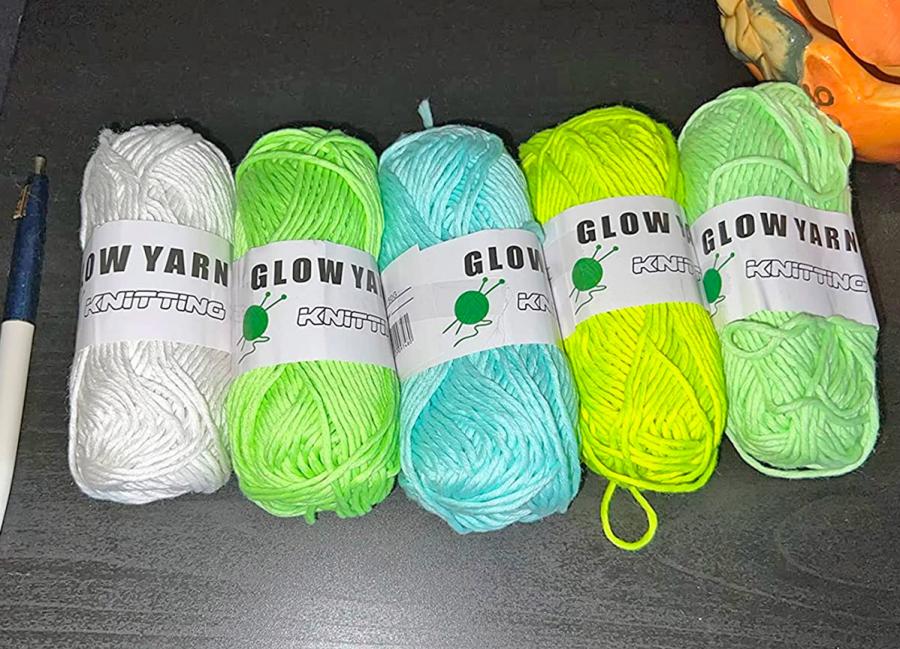 The glow in the dark yarn comes in a wide range of different colors and bulk packs.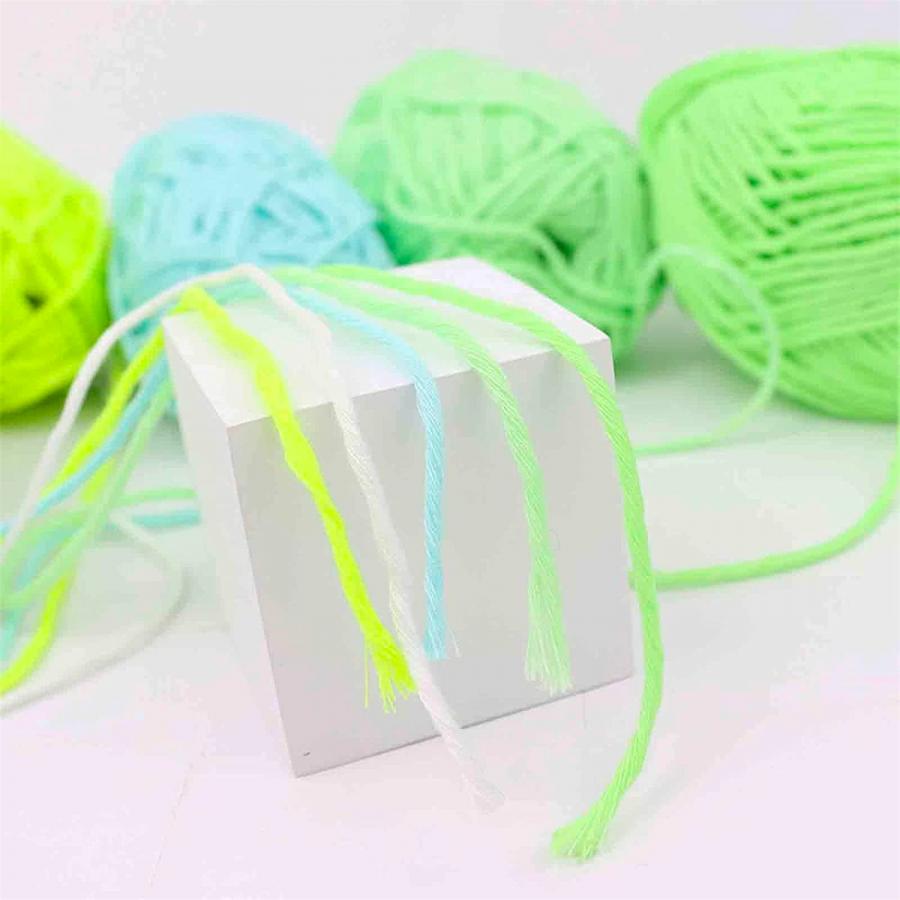 It can be purchased in glowing versions of either light green, grass green, cold lemon yellow, sky blue, lake green, light yellow, orange, pink, purple or white. In addition to the four packs, you can also buy multi-colored five-packs, and many of the individual colors also come in five-packs.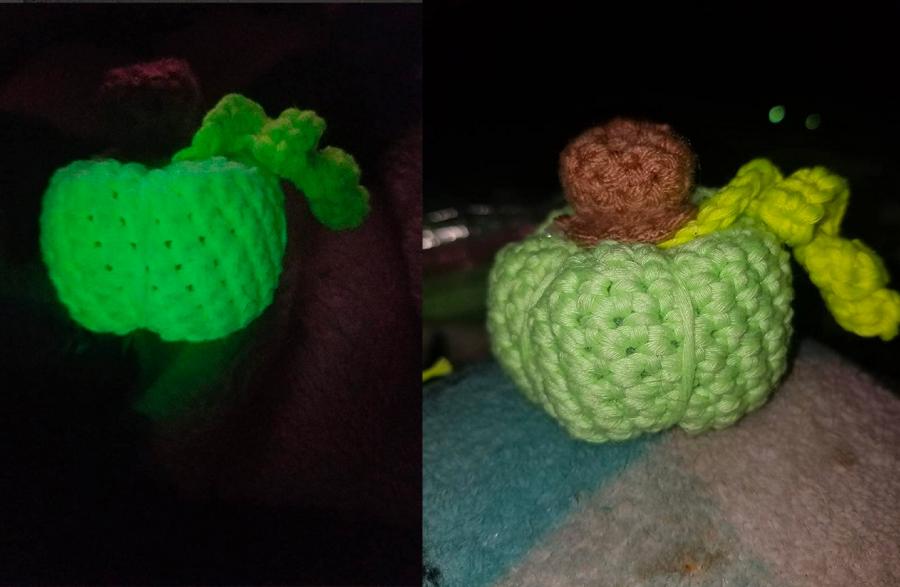 You can also buy a lighter-weight white feather yarn that also glows in the dark. In one note, the shop also adds that its blue glow in the dark yarn is its most luminous color.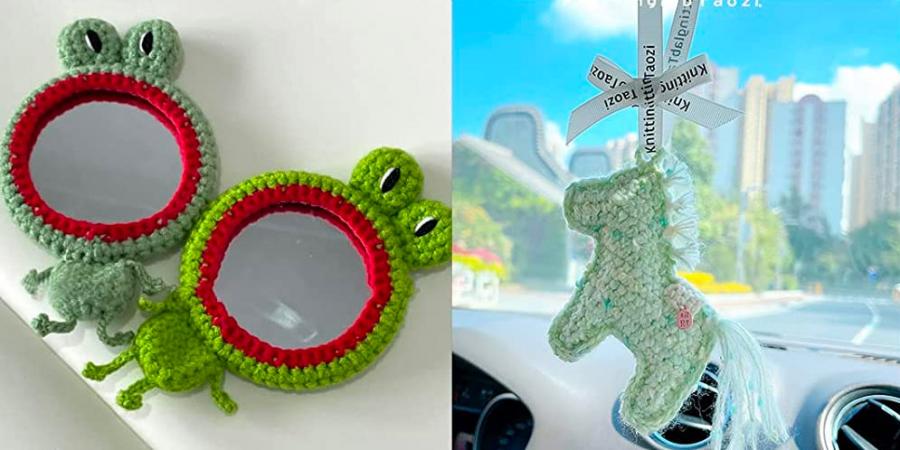 In one five-star review of the blue colored glow in the dark yarn entitled "Plush and GLOWS like crazy," Tobylyn wrote, "Easy to work with and isn't too scratchy like other glow in the dark yarns. Pretty blue color when it glows and is worth the money."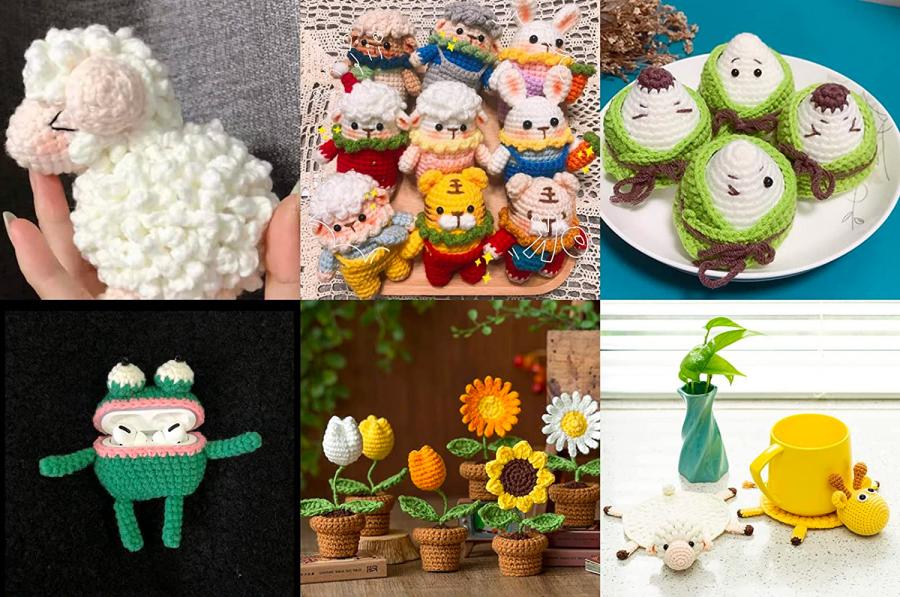 Perfect for spooky season (which we're officially extending through the rest of the holidays), some buyers even made little ghost characters and pumpkins out of this glow in the dark yarn — both of which make for a great Halloween or harvest-themed decoration.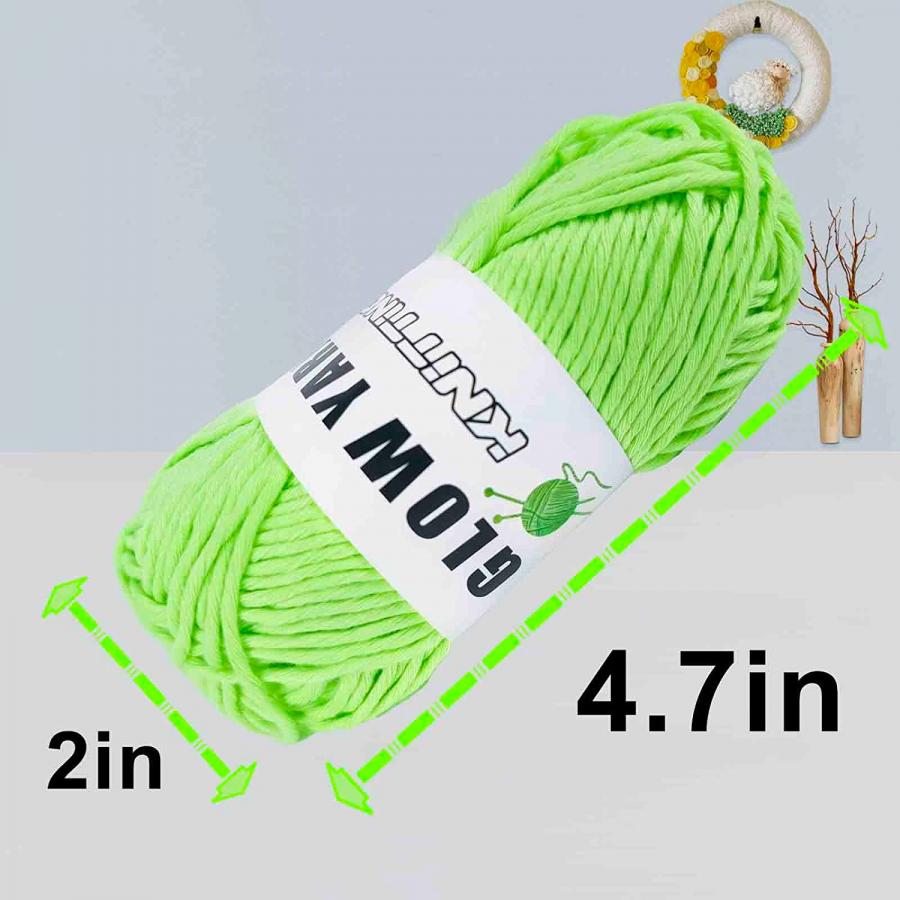 One Facebook user named Allana J. recently posted to a group called Goth/Alt knitting that she started using glow in the dark yarn, and displayed a little alien creature that she made. It was an instant hit within the group with everyone commenting on how they need to get some to try it out!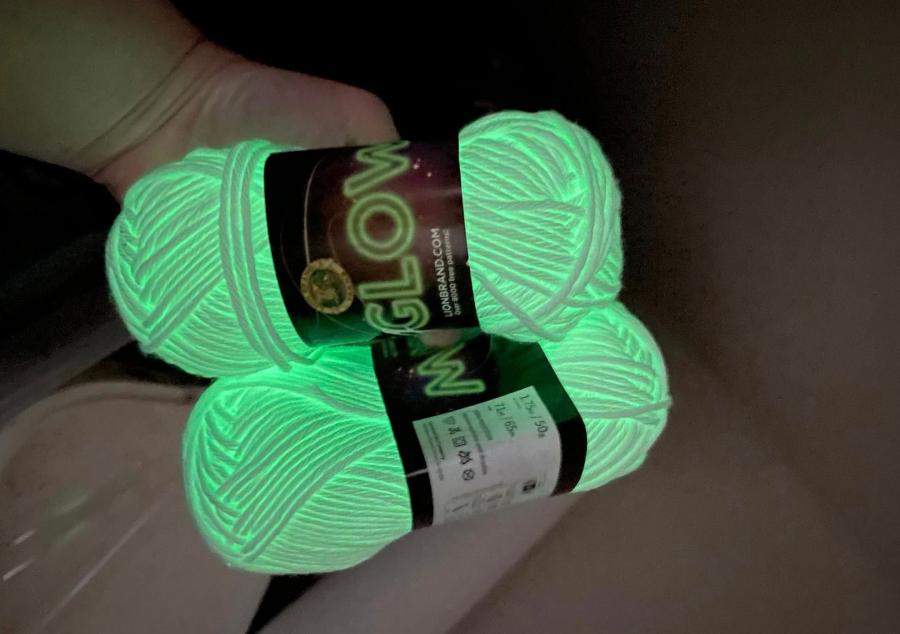 Credit: Allana J.
And if you're a glow in the dark products enthusiast, we've got a few more options worth checking out that'll keep your house bright, even at night! You might consider pairing the glow in the dark yarn with this glow in the dark angler fish slides, this glow in the dark ghost in the mirror wall plaque, the glow in the dark moon clock or this incredible glow in the dark wall mural.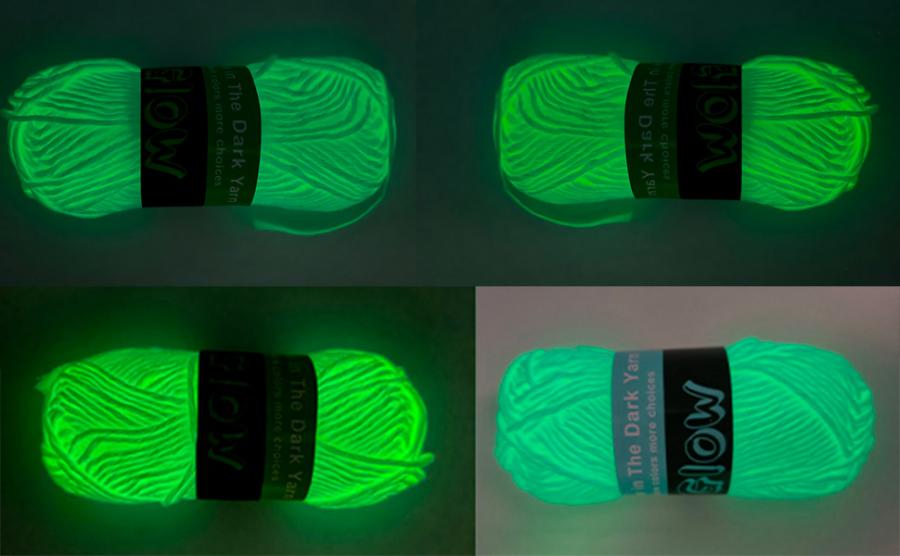 So if you're looking for the next most interesting yarn to use for your crocheting projects, look no further! This glow in the dark yarn is a great pick for any lover of DIY arts and crafts, and it'll work great for anything from crocheted night light characters to your new favorite pair of nighttime socks that light the path as you walk — either way, this glow in the dark yarn is worth checking out.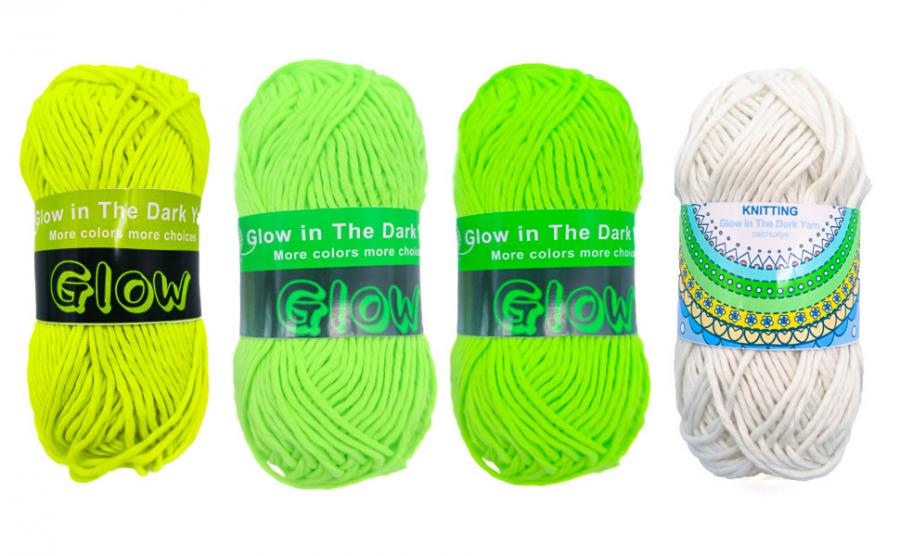 You can snag four 55-yard rolls of the glow in the dark yarn on Amazon for around $24 bucks!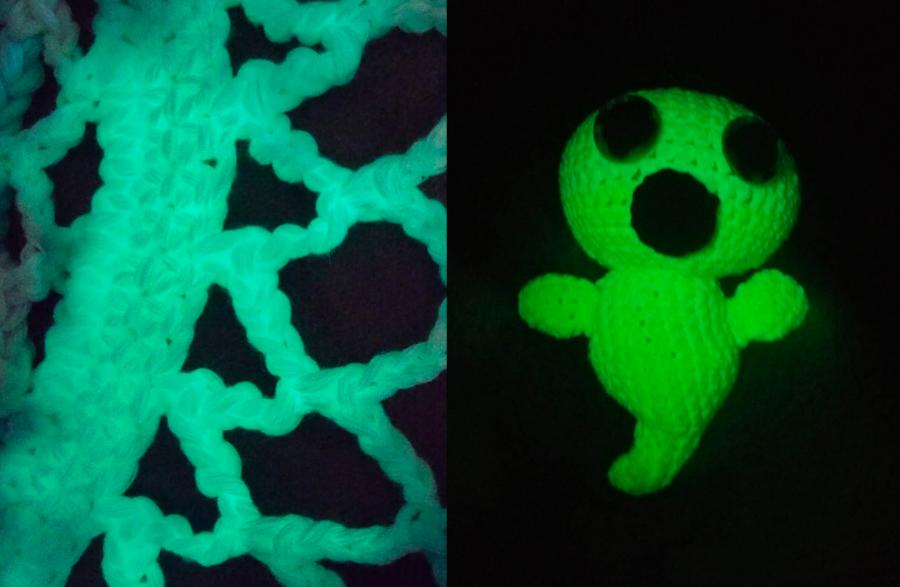 Check out the glow in the dark yarn in action via the video below!
Subscribe To Our YouTube Channel