You Can Now Get a Super Creepy Ghost In The Mirror Wall Plaque That Glows In The Dark
By Ryan on 02/27/2020 11:05 AM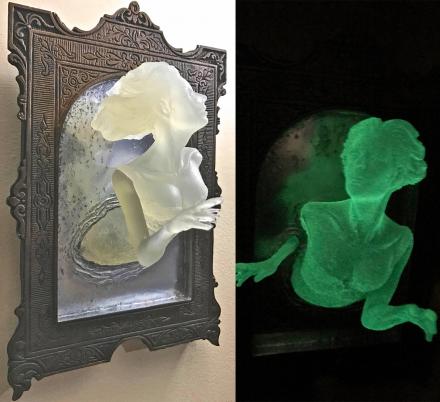 There are two types of people in this world. There are those that like the idea of ghosts, and love the feeling of being scared and watching horror movies, and there are those that dread anything scary and won't even watch movies rated PG-13 in fear of something scary happening. Well, someone's now creating these super creepy wall plaques that are most likely made for the former group of people. They're called the "Ghost In The Mirror" wall plaque, and yes, they even glow in the dark to make them even more creepy at night.

Versions:
Glow in Dark | No Glow | Night-light | Man
The creepy 3D ghost figure mirrors are created and sold by Etsy shop Dellamortec. The store is owned by Michael Locascio, who's a designer/artist who studied classical sculpture at the Cathedral of St. John the Divine and the Newington Cropsey Foundation. He states "I've worked as a fine artist in addition to building a prolific career sculpting action figures, toys, and collectible statues." ...which clearly shows in his latest creations with these creepy mirror ghost plaques!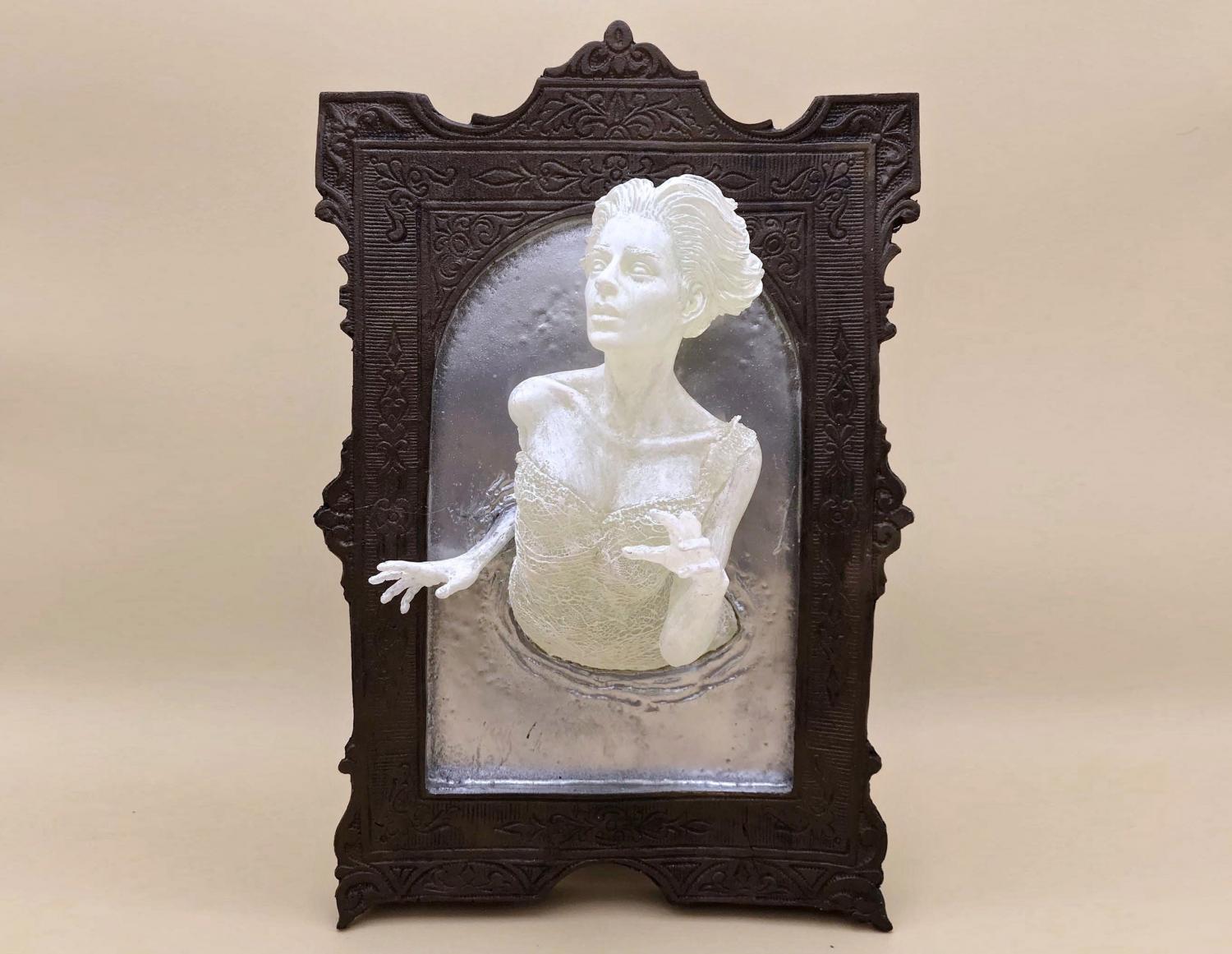 He's designed two different versions of the wall mounted ghost mirrors, with his newest creation that glows in the dark, while his previous version did not. Both versions feature a lady in a dress poking her body out from the mirror while in a super creepy pose, while her hair flows backwards as if she's just popped out of the mirror quite quickly and creepily.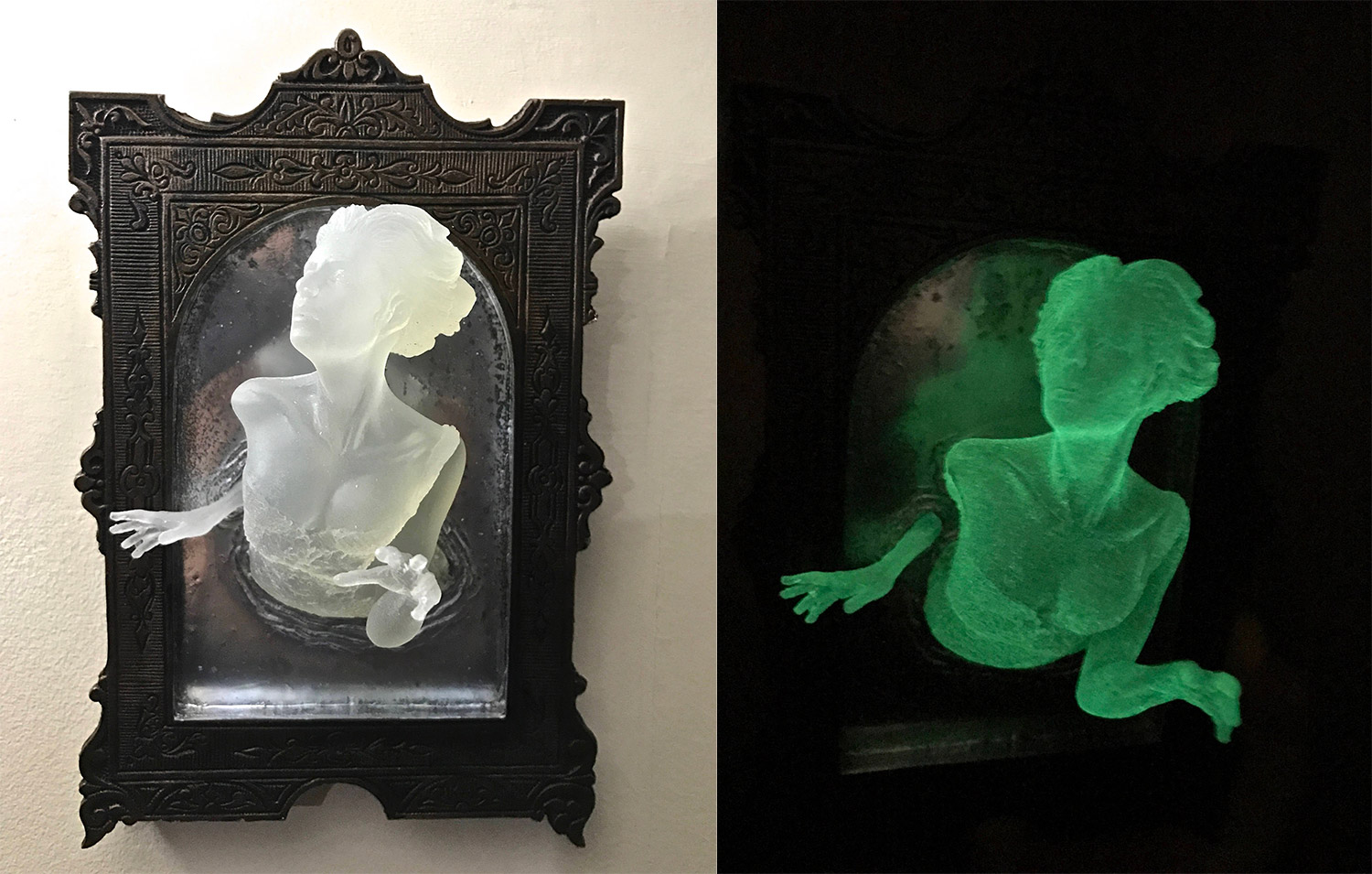 A perfect addition to any alleged haunted house, old creepy house, an old mansion, a Victorian home, a Gothic revival home, a second empire home, or really any other creepy home design that needs a home-base and stomping grounds for a ghost! Just mount this sculpture above some creepy stairs, or right in your bedroom to give let your ghost feel right at home.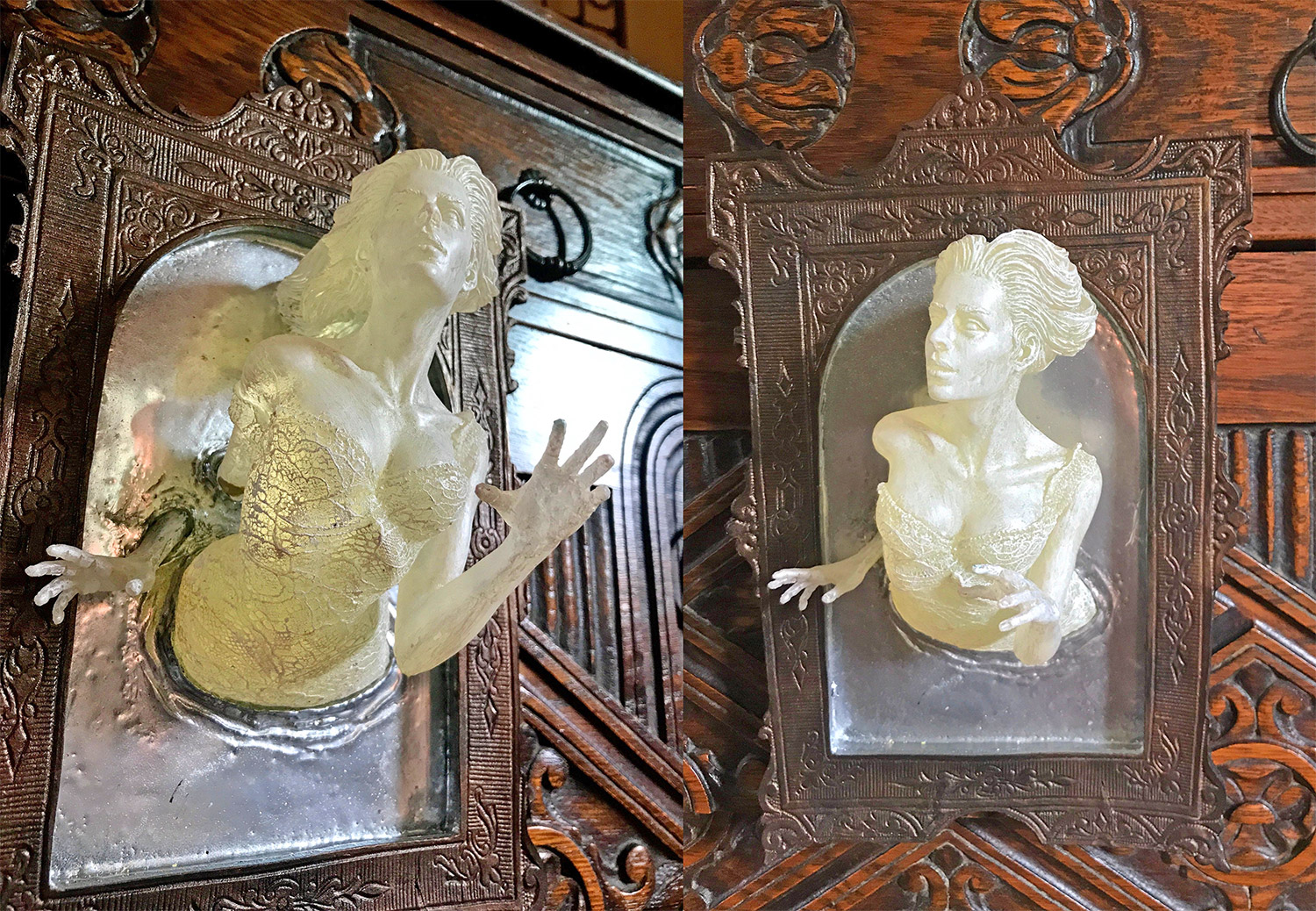 The glow in the dark 3D ghost mirror sculpture is made from hand-painted translucent resin along with an antique mirror frame, the sculpture depicts an old Victorian ghost, and is easily hung onto any wall using the brass hanger on the back. In total the creepy ghost mirror sculpture measures 13 inches tall x 8.5 inches wide.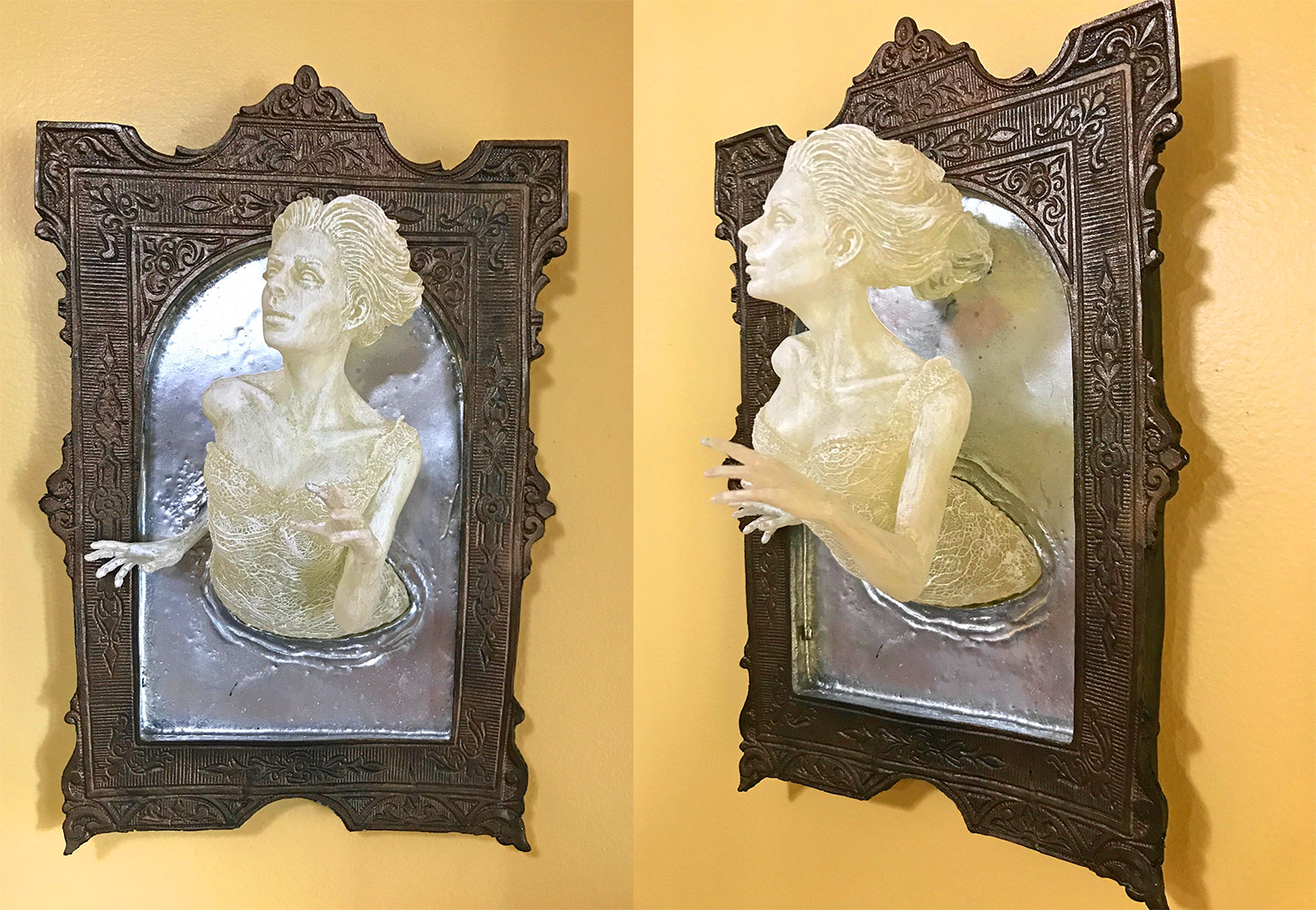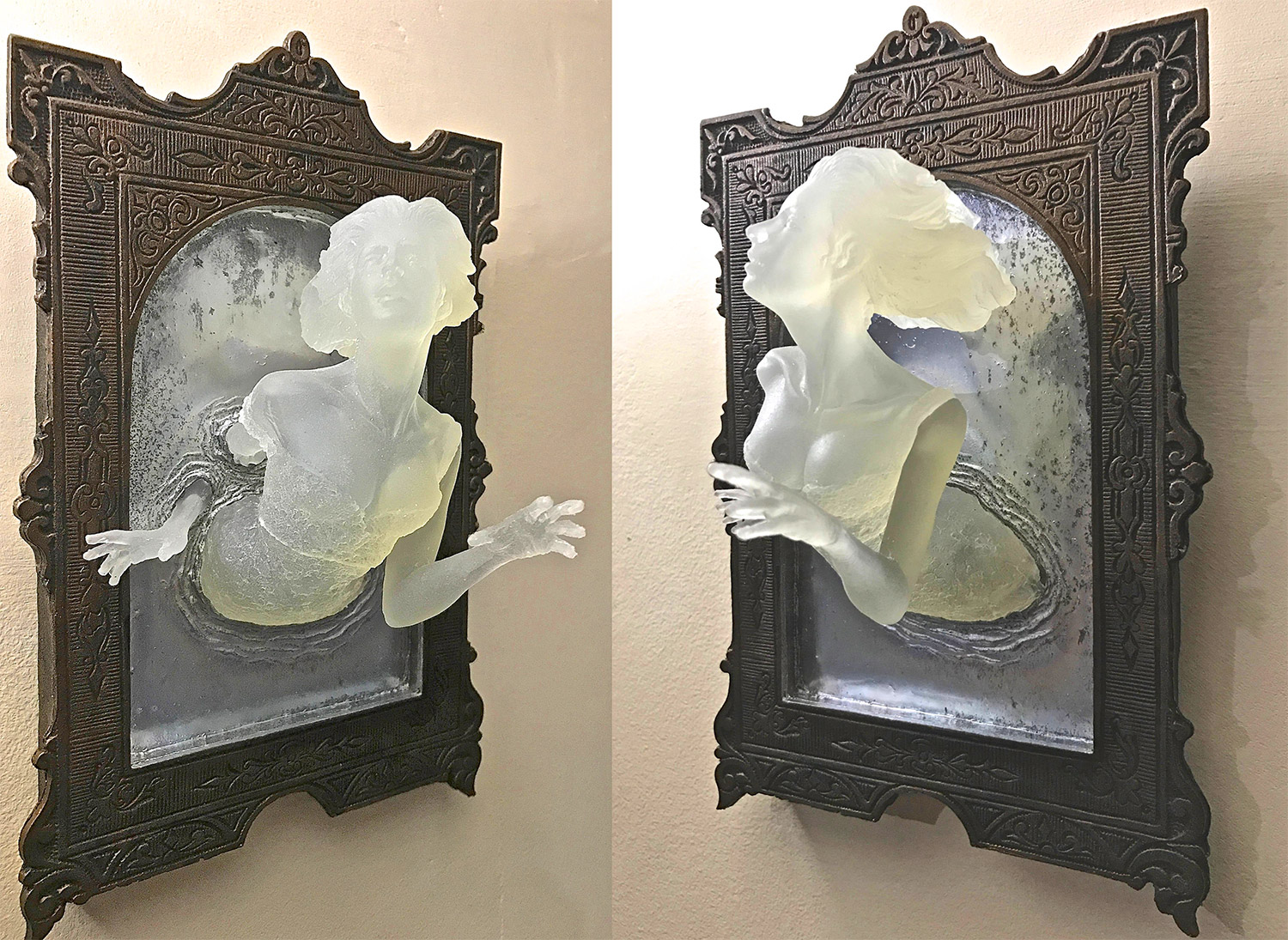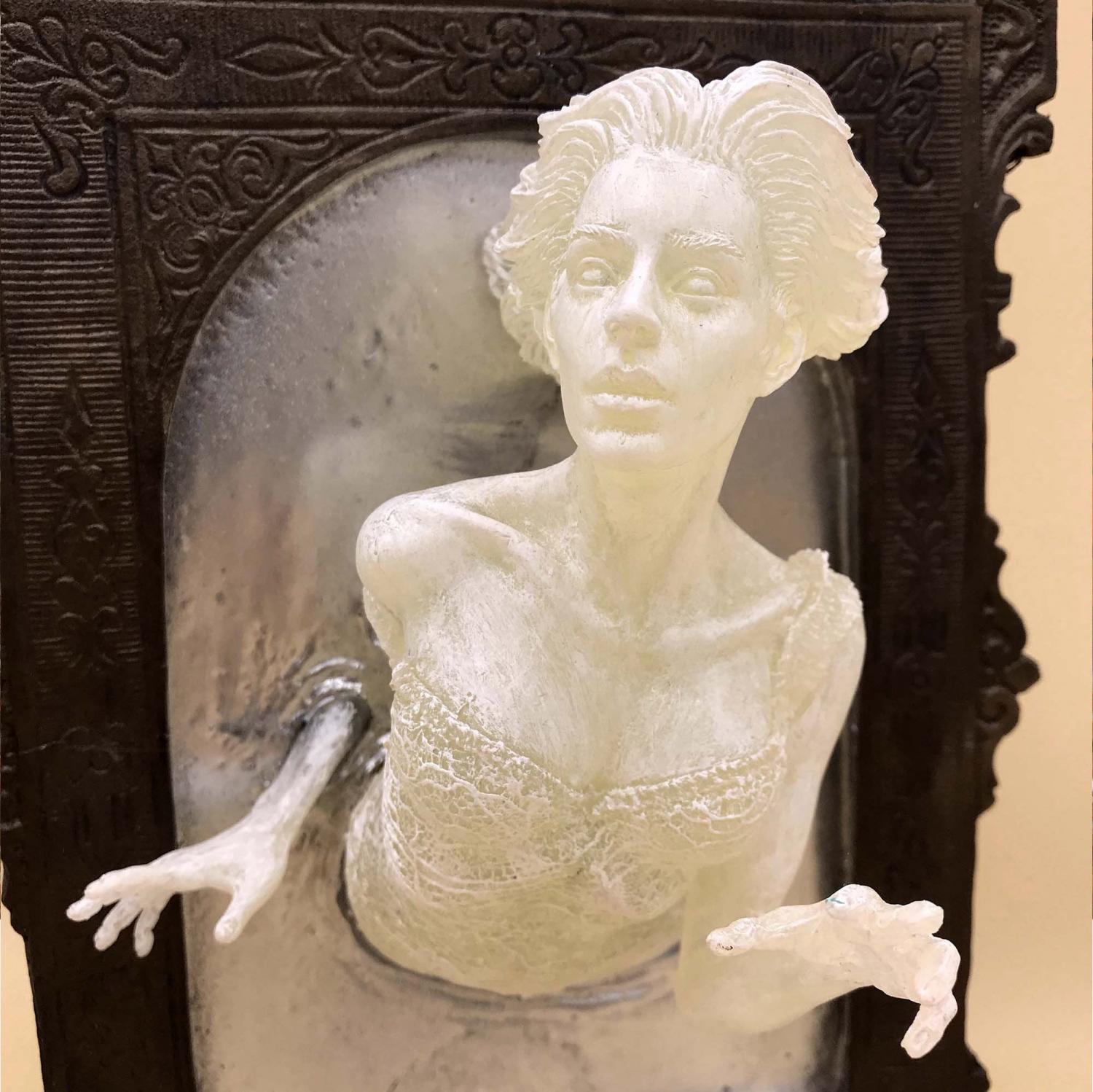 But for real though, can we all agree that this reminds us all of the creepy wall art piece called Gladys that Phoebe made on Friends!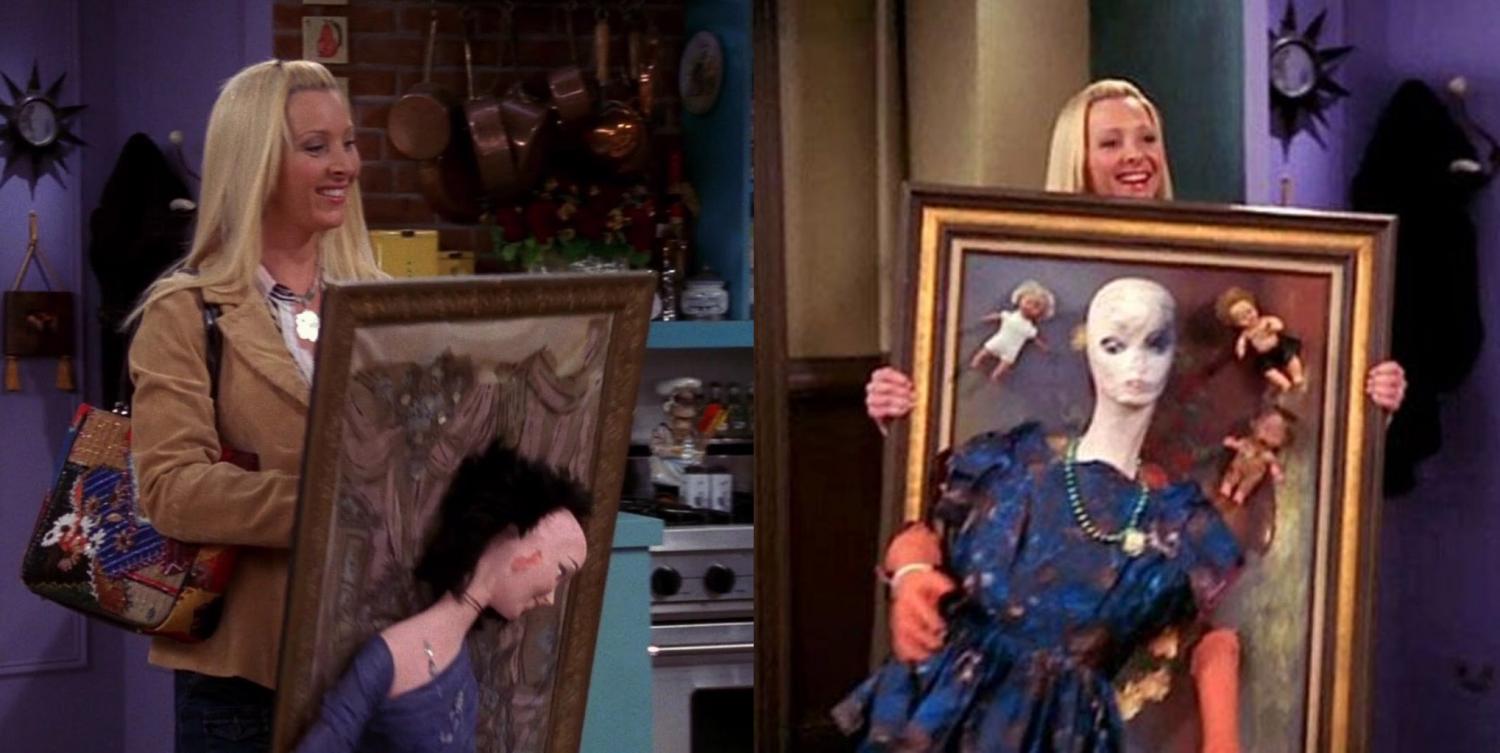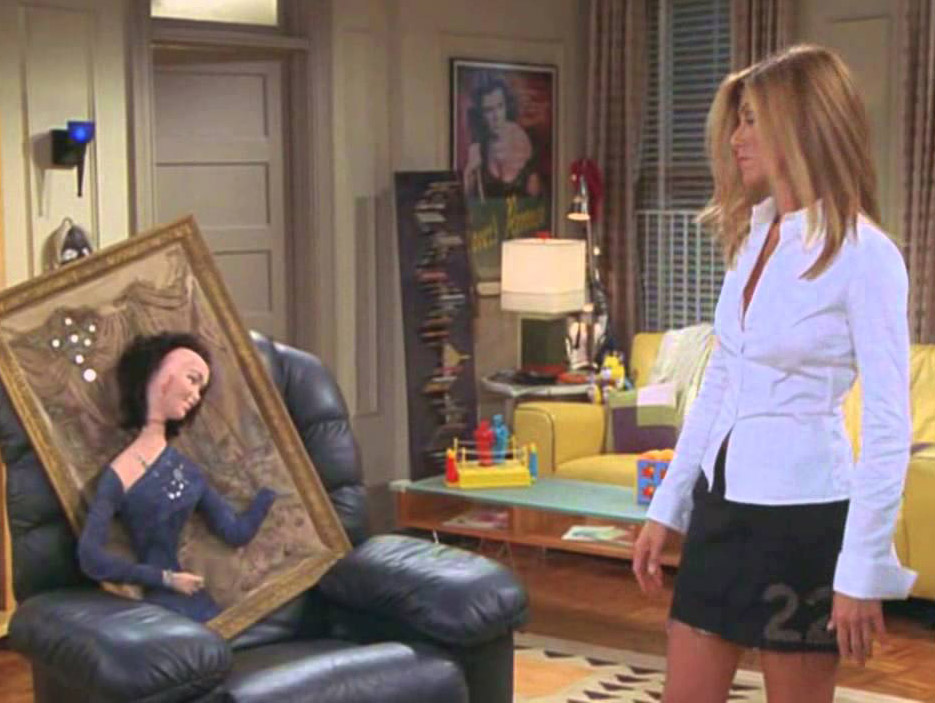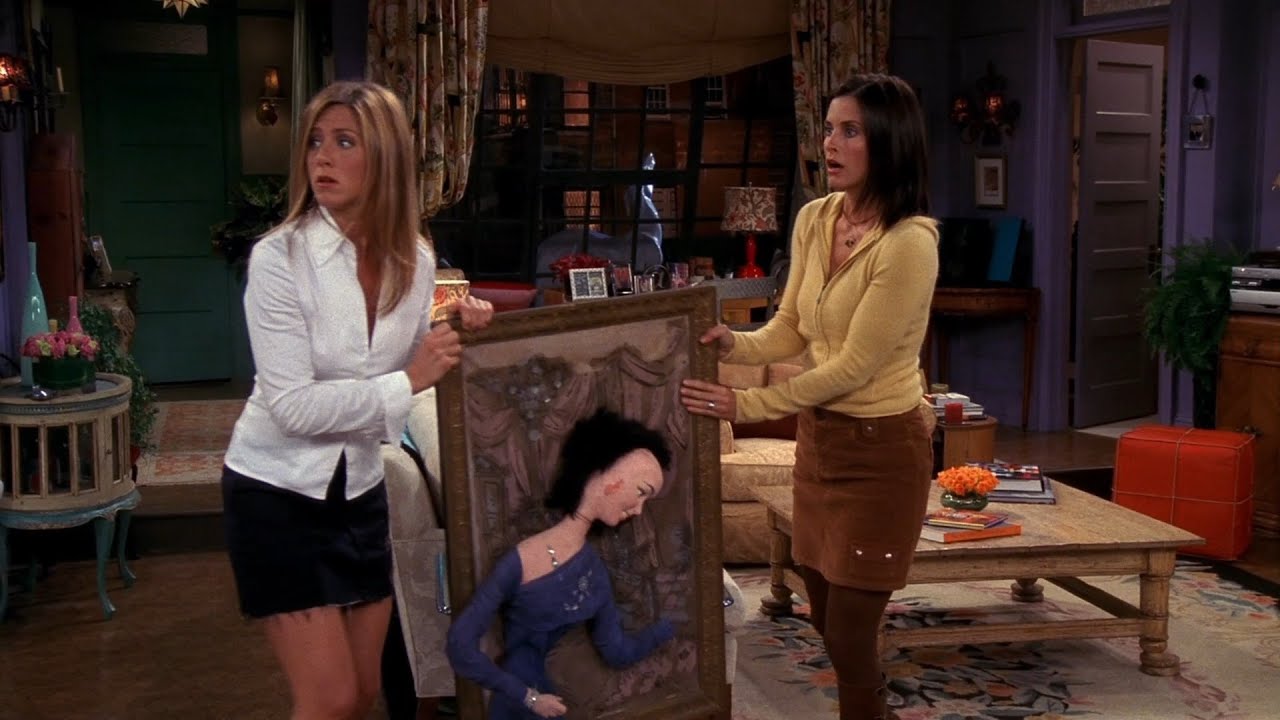 He's also created a version of a man coming through the mirror that also glows in the dark. The man is also creepily holding a candelabra!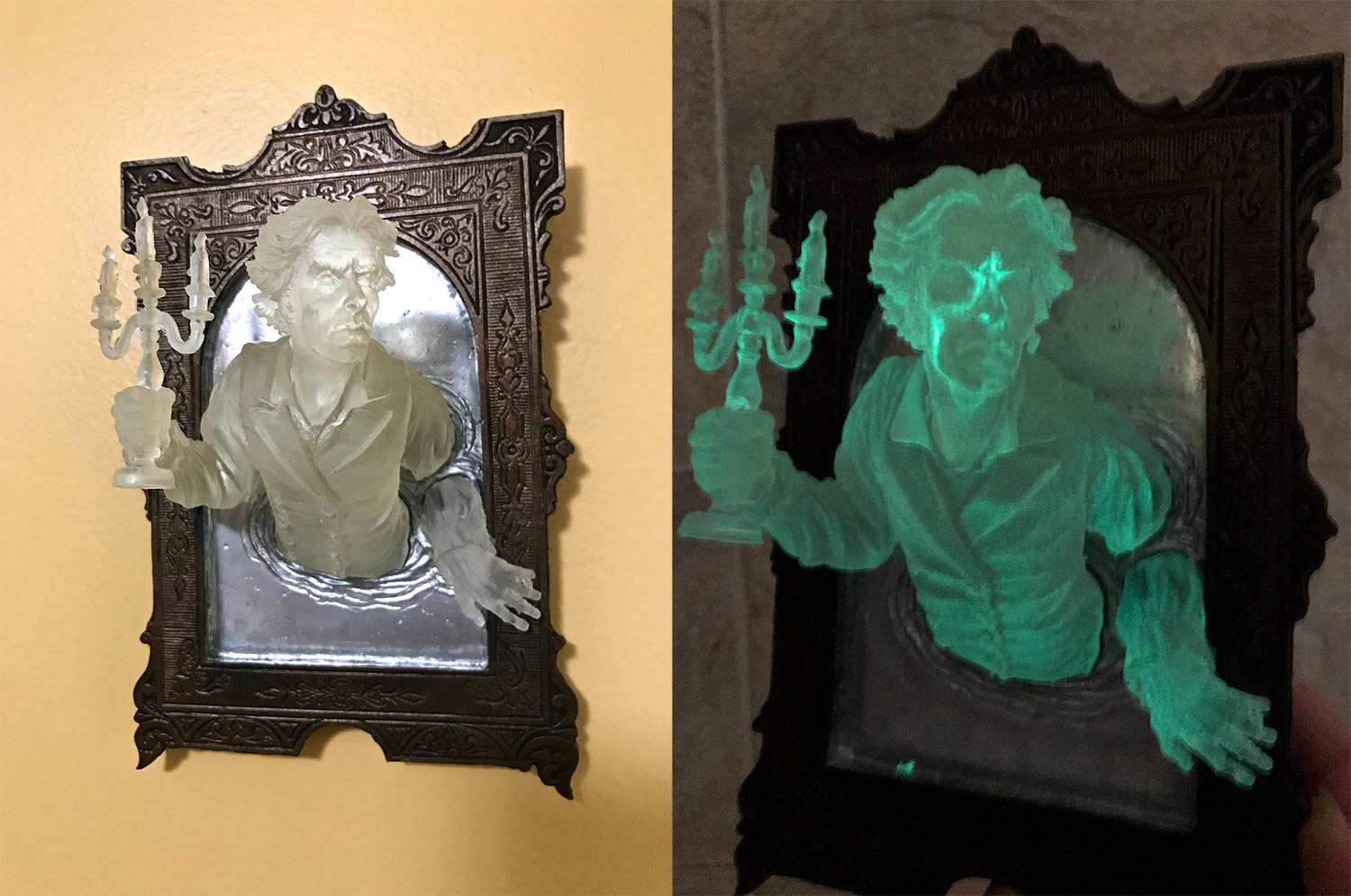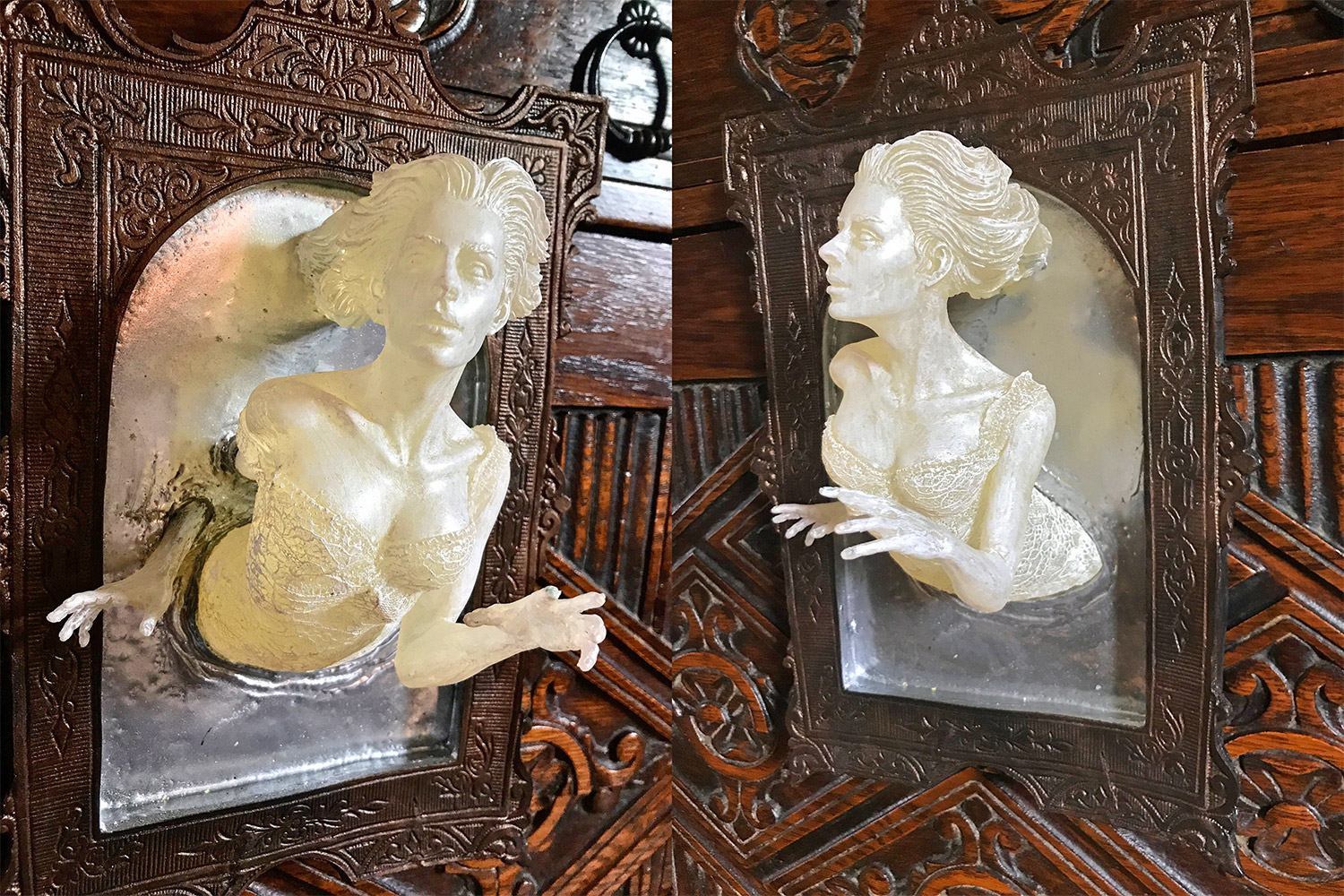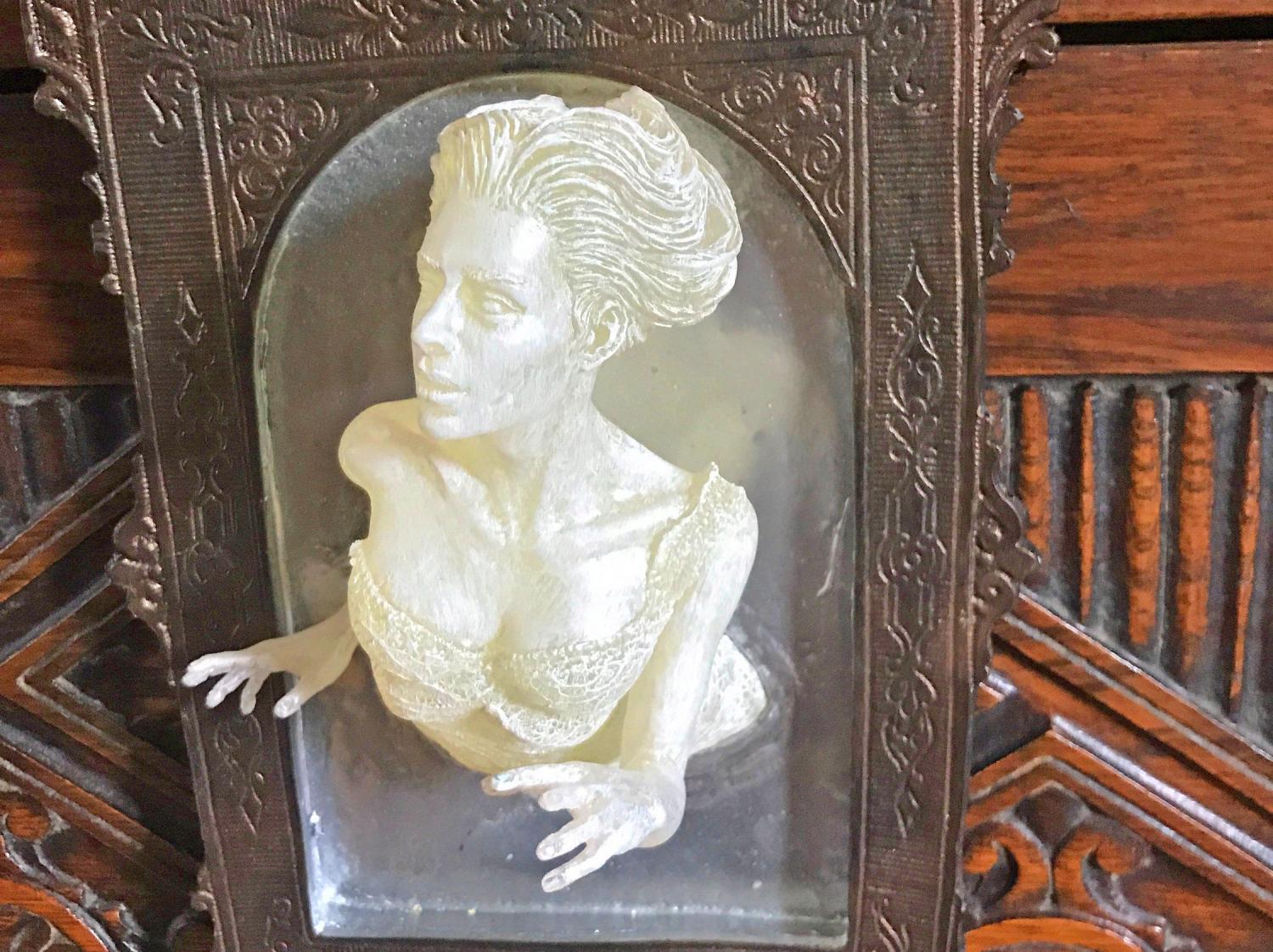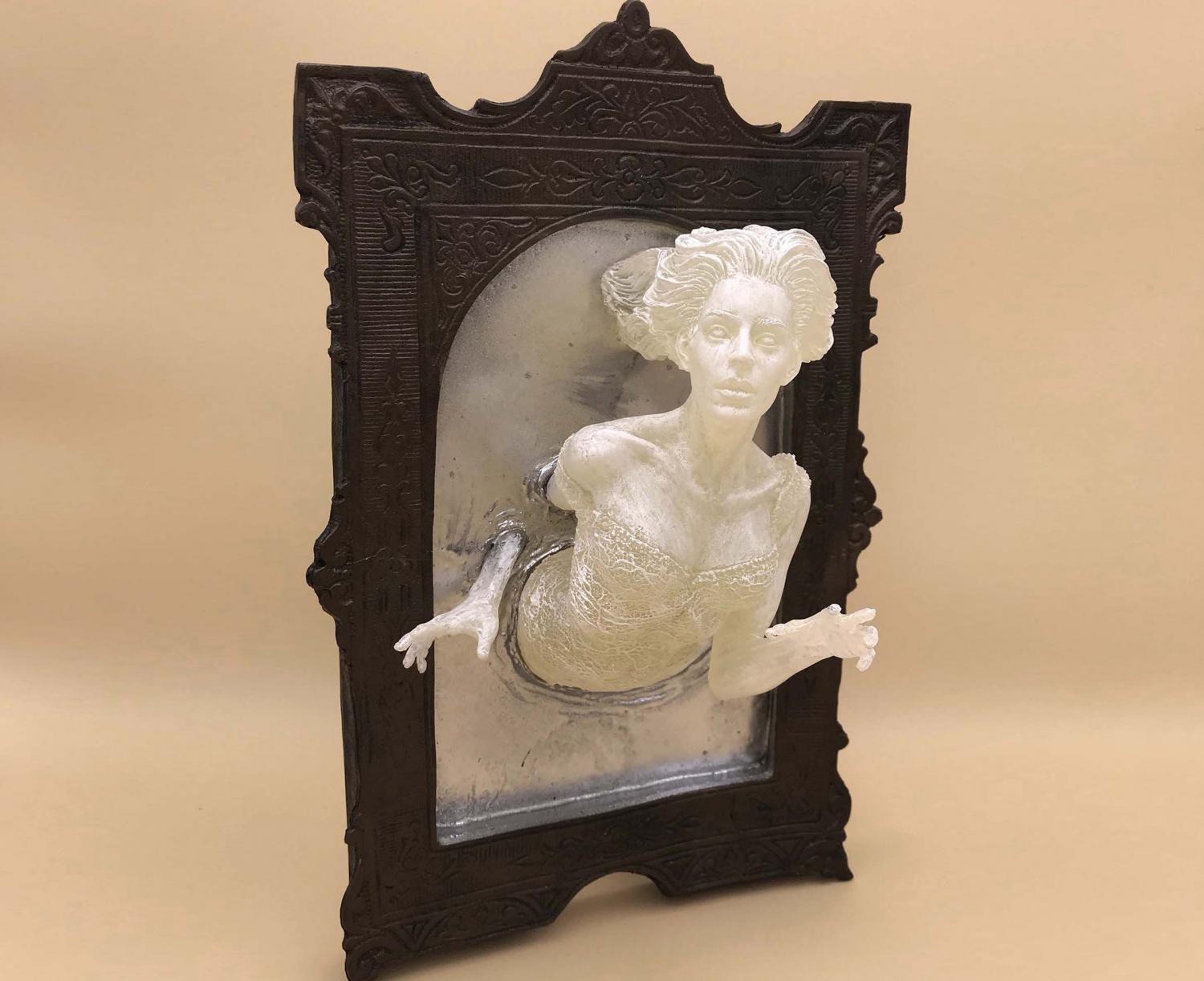 Yes, there's even a night-light version: