Trader Joe's Is Now Selling Melting Snowman Marshmallows For Your Hot Cocoa
By Ryan on 12/09/2019 2:47 PM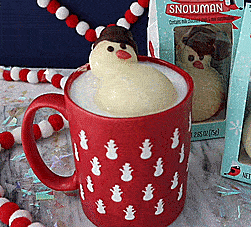 Gone are the days of boring old regular hot cocoa that doesn't have some sort of entertainment involved with it. Luckily Trader Joe's is back again to help you through these troubling times. They've come out with a marshmallow shaped snowman that you can place into your hot cocoa, and he'll slowly melt away in your cup while dropping in delicious flavors of white chocolate, milk chocolate, and mini marshmallows.
The melting hot cocoa snowman is 100% made from food-grade materials that are all safe and yummy to eat/drink once he's fully melted away in your hot mug. Once placed inside your cup, he'll bob and tip back and forth, while slowly giving way to the heat, almost as if he's taking a nice toasty bath.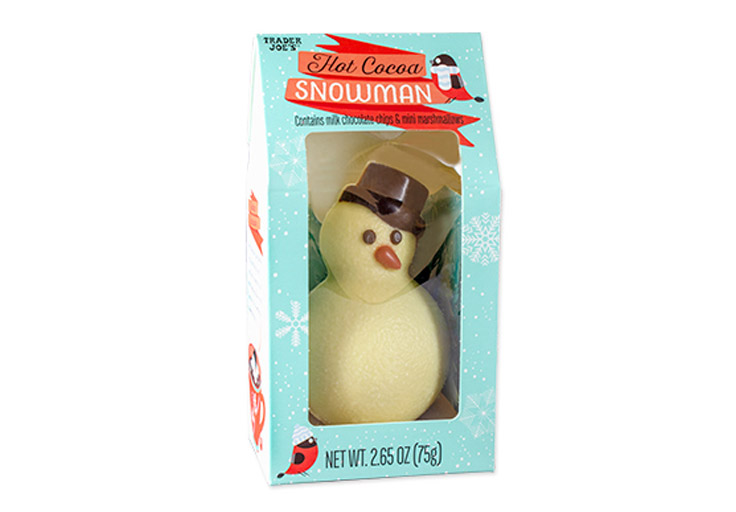 The melting marshmallow snowman has a white chocolate shell that's decorated with an orange nose, a black hat, along with 2 black little eyes, all of which slowly melt away in your mug while adding delicious flavors to your mug. Inside the snowman are a bunch of mini marshmallows along with milk chocolate drops that also add yummy flavors and texture to your hot cocoa.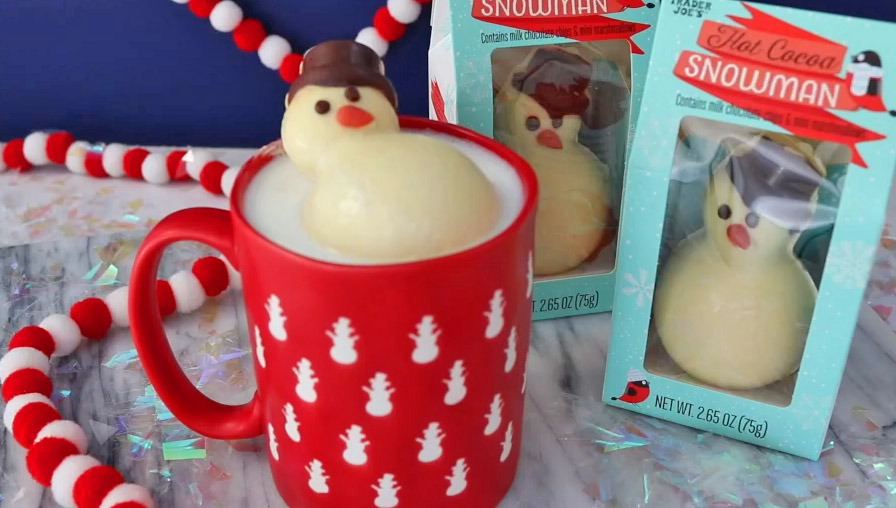 Where do I buy the melting snowman hot cocoa marshmallow man?
Right now, the melting snowman shaped hot cocoa marshmallows are only sold inside physical Trader Joe's stores and not sold online or anywhere else. So you'll have to find them in their stores in the candy aisle while supplies last. They're only selling a limited supply of the marshmallow snowmen, so be sure to get into your local Trader Joe's quickly before they run out.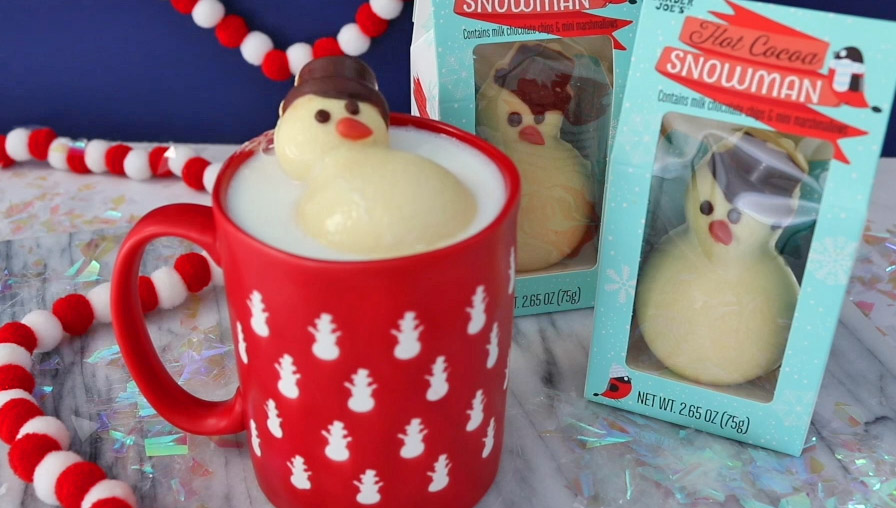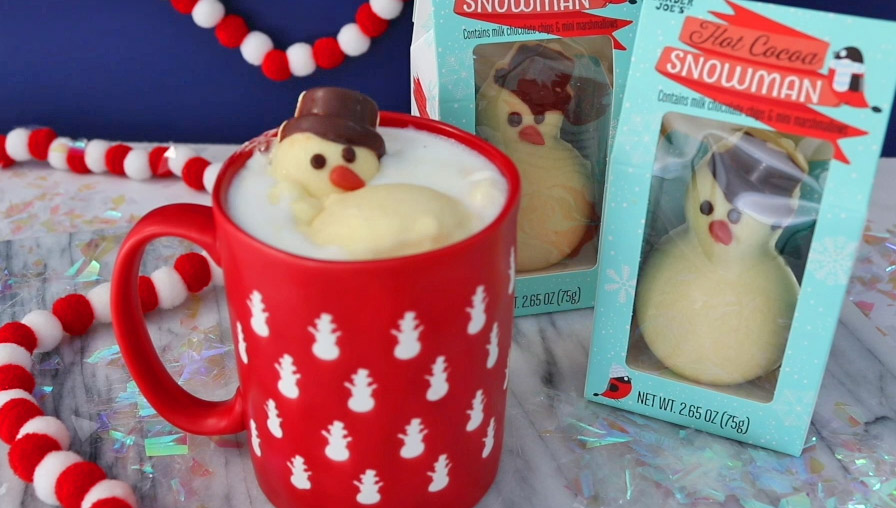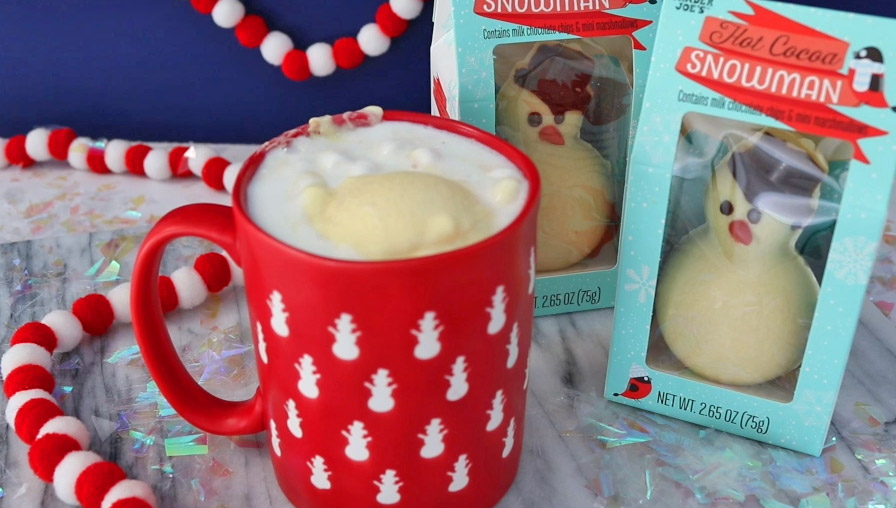 After the snowman marshmallow is fully melted within your hot cocoa mug, be sure to stir it around a bit to mix in all of the delicious flavors he just dropped into your cup!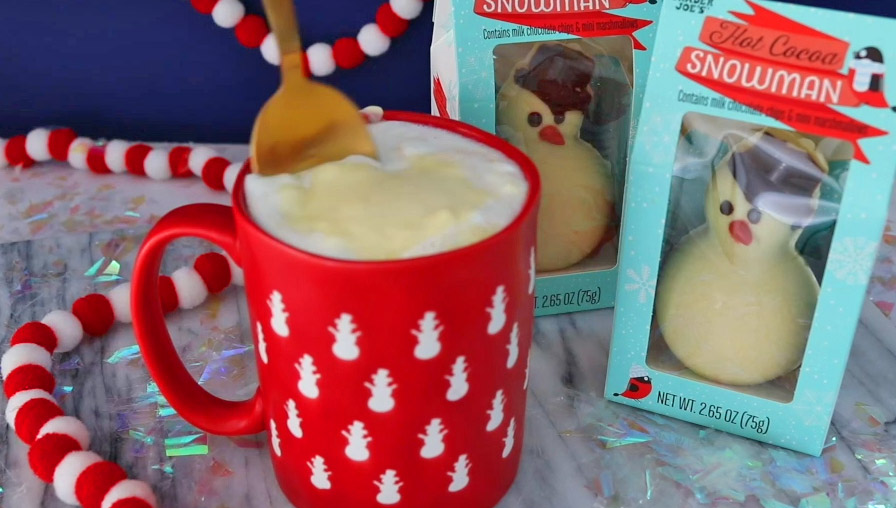 Check out the melting snowman hot cocoa marshmallow in action via the video below.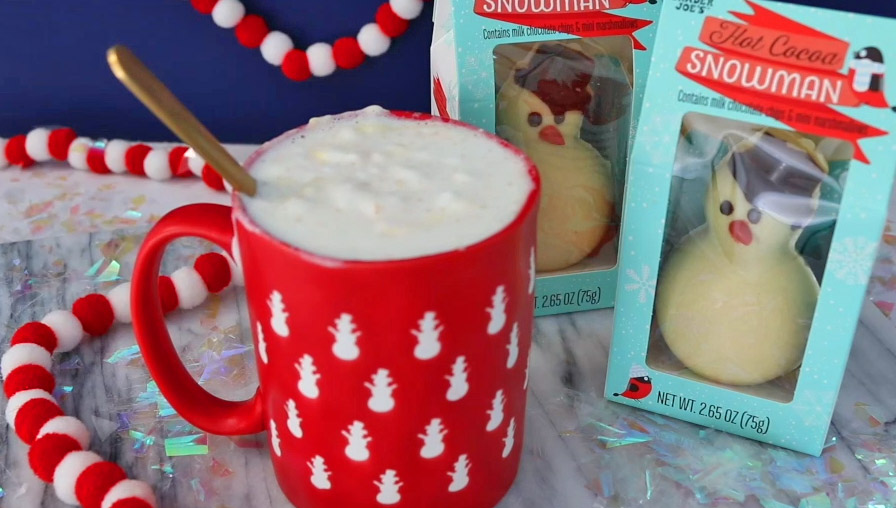 Subscribe To Our YouTube Channel