This Inflatable Whale Baby Bathtub Saves On Water And Turns Into A Ball Pit
By Ryan on 09/24/2019 10:16 AM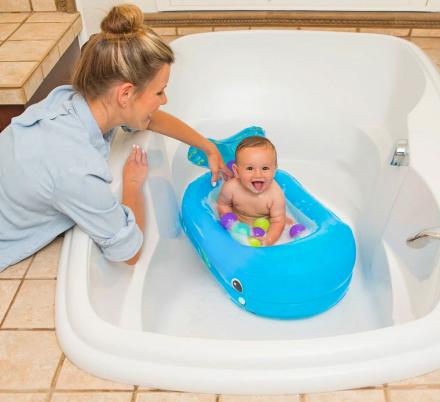 Giving your baby a bath has never been so fun or so cute thanks to this whale inflatable bath tub. Perfect for those that don't have the room to store those other bulky baby bathtubs or for travel, this bath tub deflates for easy storage when not in use. When it's time to wash that messy, we had spaghetti for dinner, baby all you need to do is quickly inflate and fill with warm water (and bubble bath for extra fun). With this tub you won't have to worry about your baby slipping around thanks to those slippery bathtub bottoms. And an added bonus about this tub is that it saves water because you aren't filling up your entire tub to clean that little nugget of yours.
This tub is designed to make sure your little one loves bath time! It comes with 10 floating colorful balls that turn bath time into a fun splashy ball pit. The whale's tale also has bells in it so every time your little nugget makes a move the whale will give a little jingle.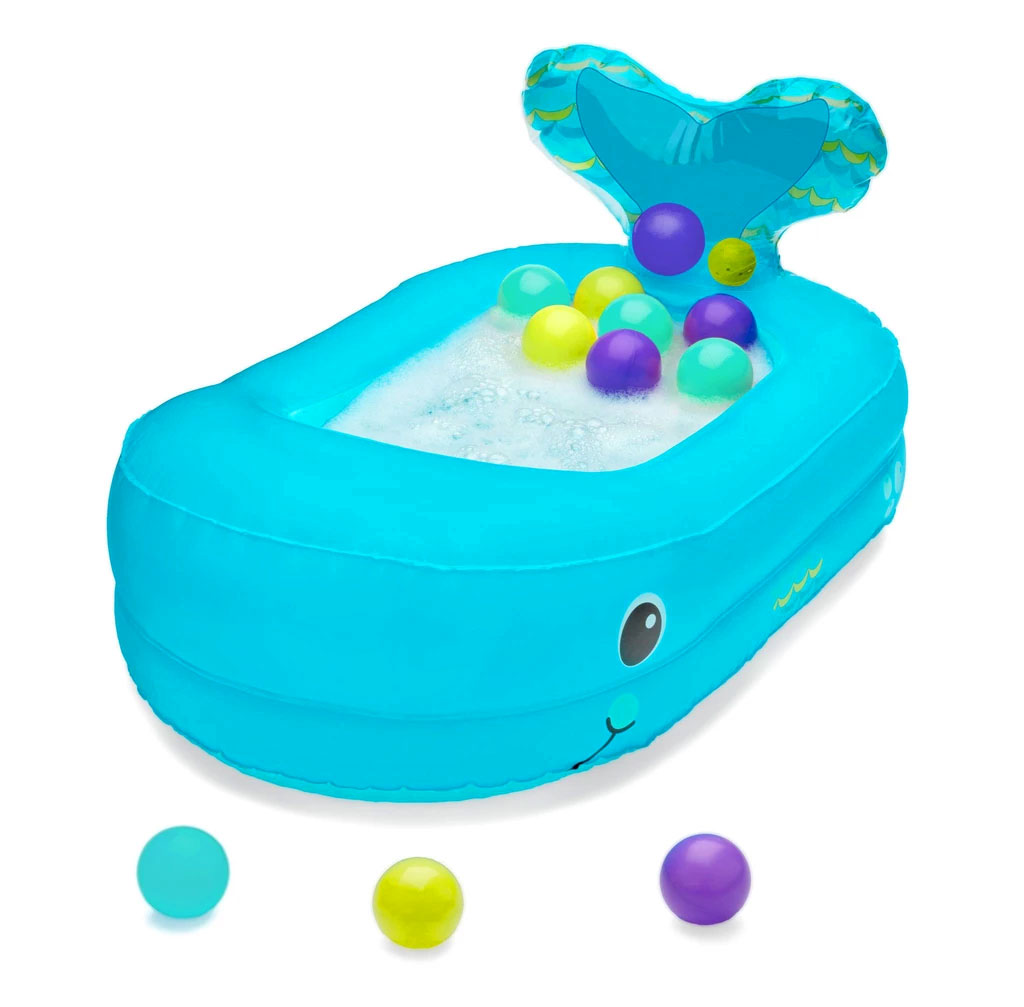 This tub is great for babies (and parents 😉) who are having trouble transitioning out of an infant tub.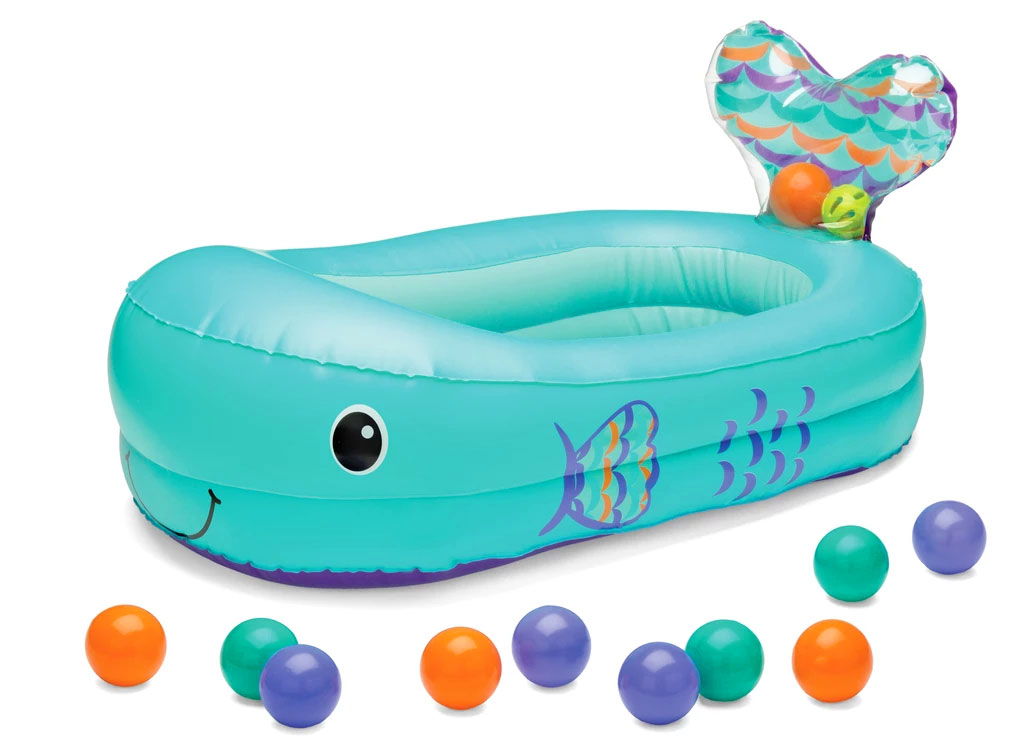 When done emptying the tub is a breeze - you just need to release the plug and the water will drain into the tub.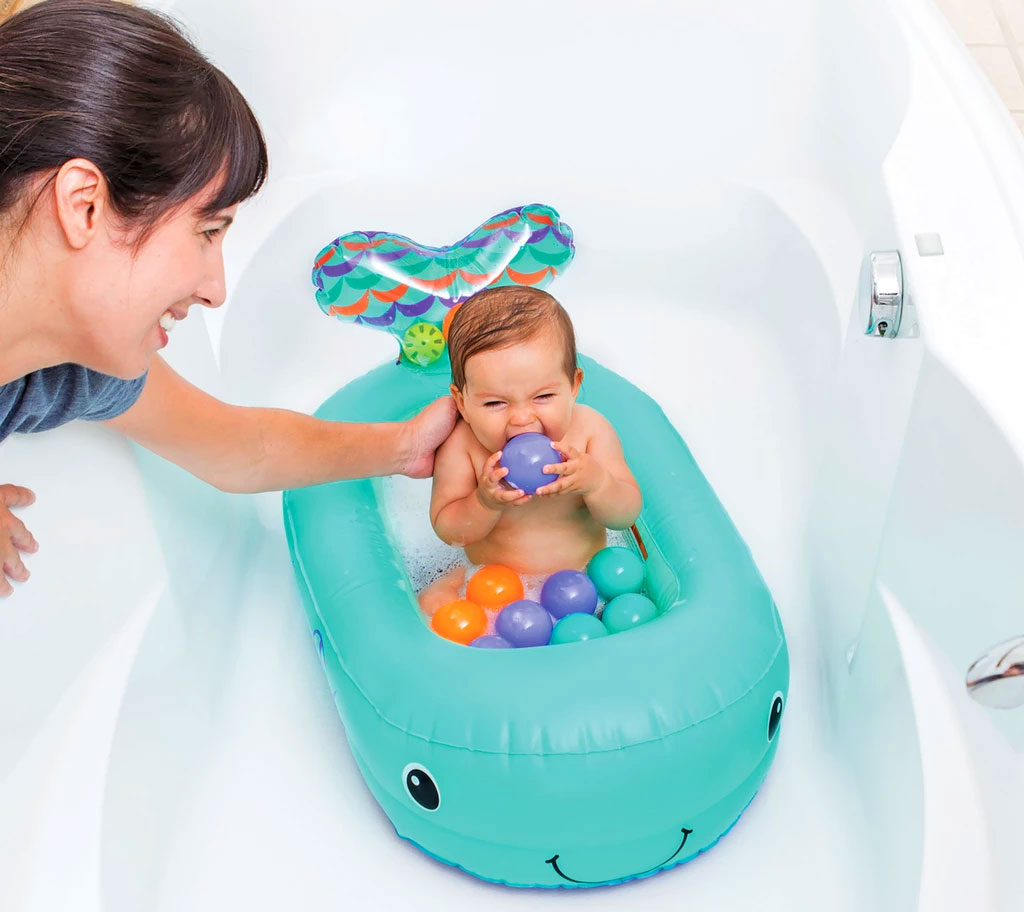 Will This Inflatable Whale Baby Bathtub Fit In My Standard Tub?
This inflatable bathtub is 30" x 18" so it will fit inside your standard tub; making sure to keep all that splish splashing contained!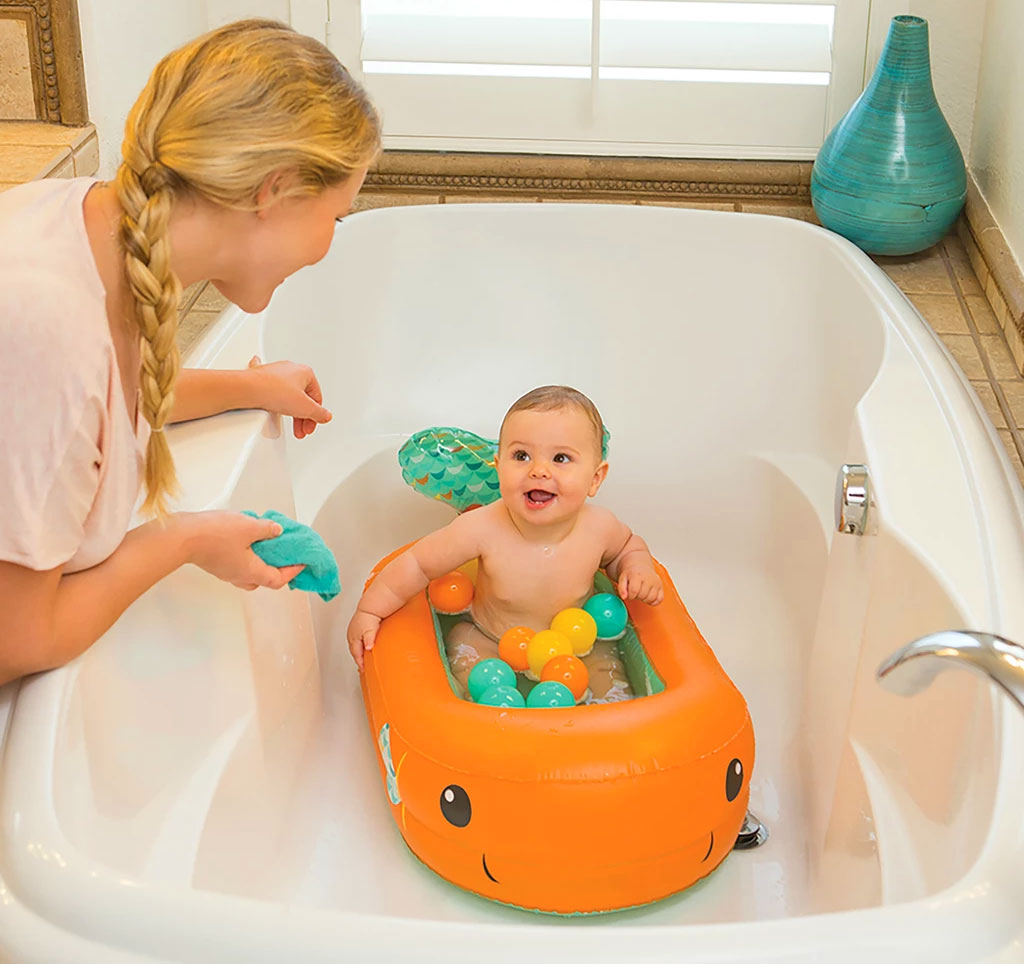 What Colors Does This Whale Baby Bathtub Come In?
The tub comes in two color options - blue and teal.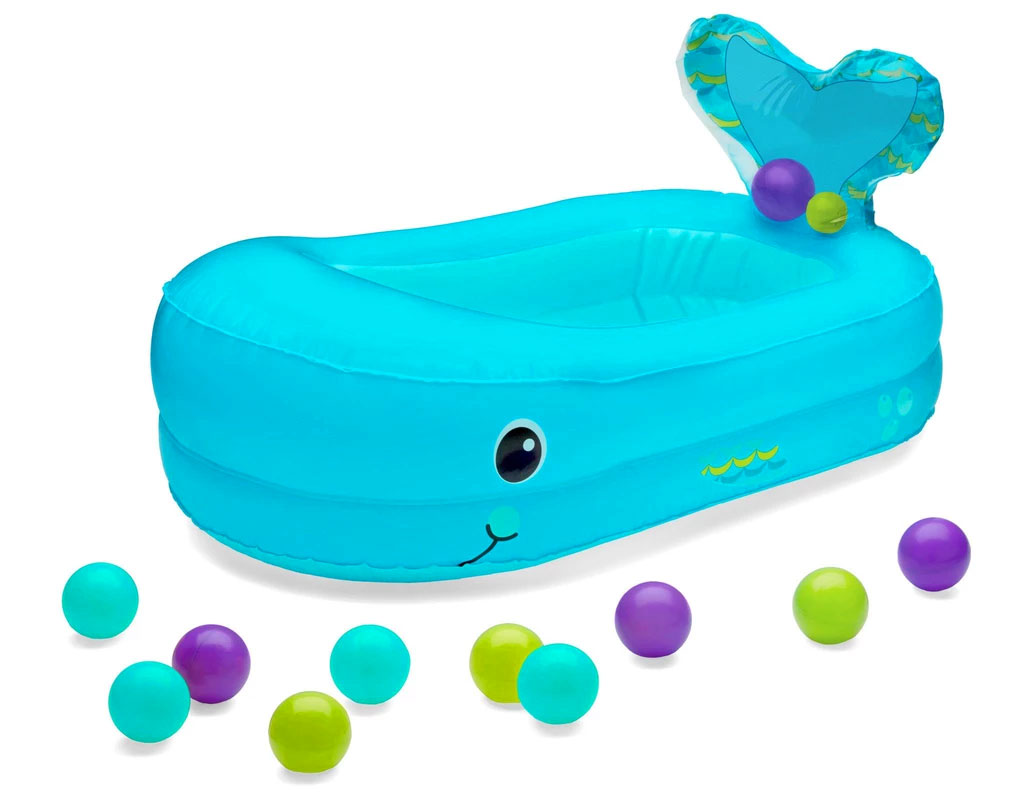 The blue tub comes with blue, green, and purple balls. The teal tub comes with orange, teal, and purple balls. Both tubs feature a smiling whale face and two jungle balls in the tail for added fun for babies ears.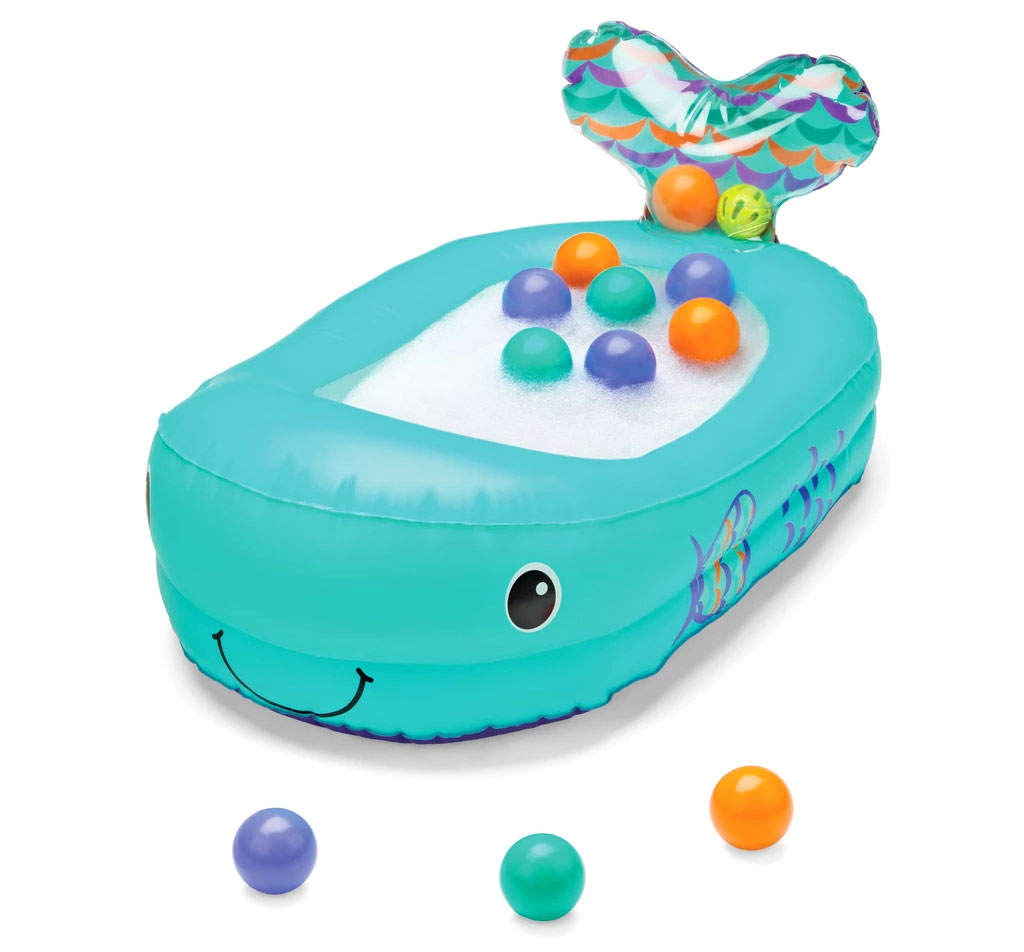 There is also an orange goldfish bathtubthat comes with teal, yellow, and orange balls.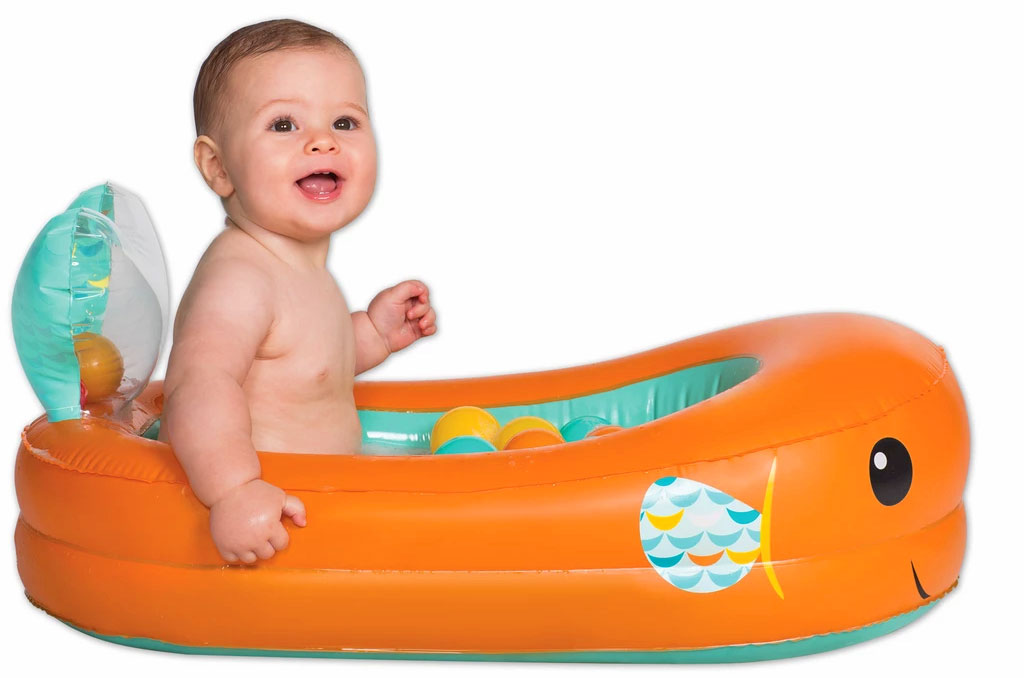 Check out this adorable, inflatable whale tub in action in the below video!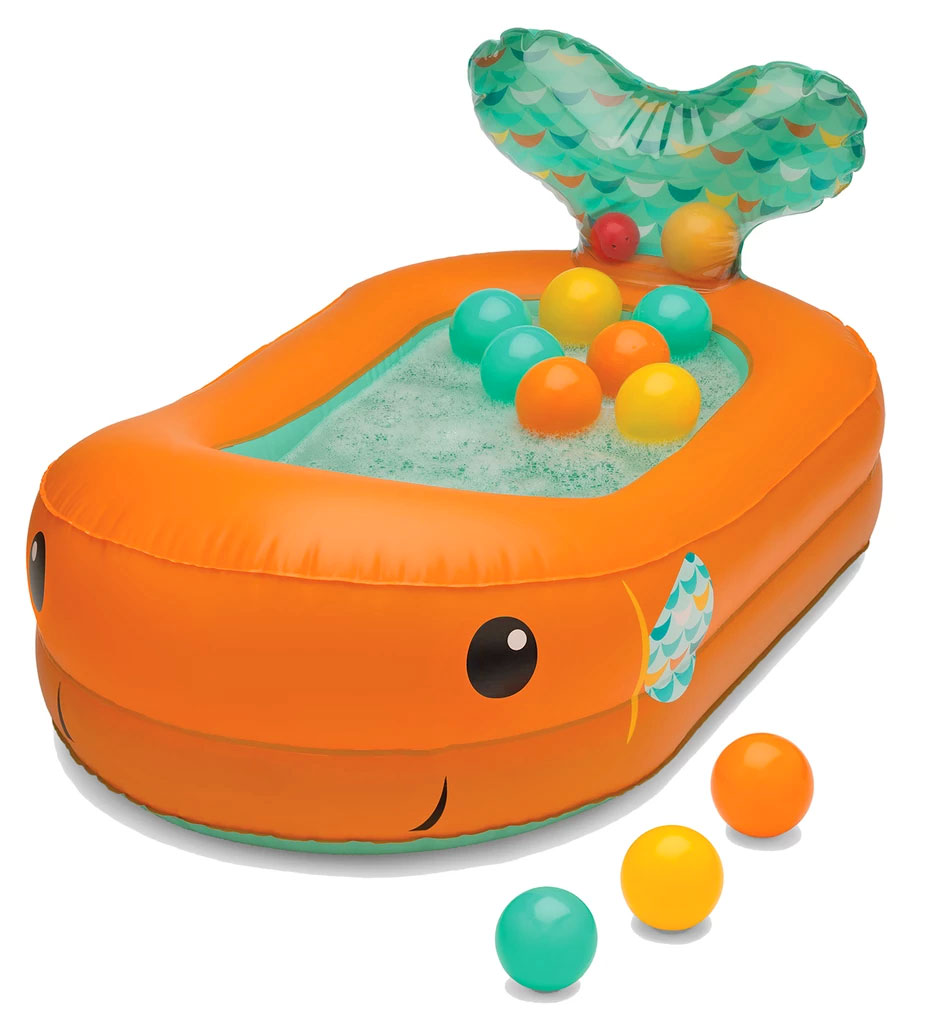 Subscribe To Our YouTube Channel