Flexy Paw Treat Holder Attaches To Your Phone For Perfect Pictures of Your Dog
By Ryan on 09/16/2021 10:45 AM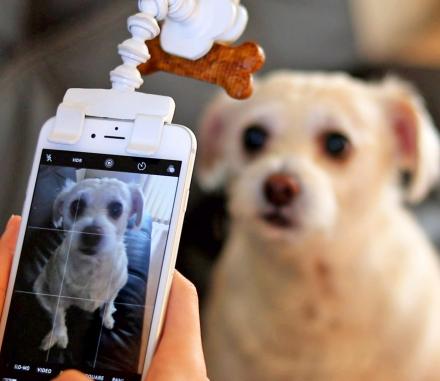 Getting pictures of your dog while they're looking at your camera is damn-near impossible. Taking a picture of your dog really takes the Observer Effect into account, as the act of attempting to capture your dogs cute moment on camera will change the outcome. That's why this company has made a device that attaches to your smart phone and has a clip to hold onto a dog treat so that your dog will always be looking at the camera during those cute dog moments.
The Flexy Paw is universal clamp that attaches to any smart phone by just slipping it over the top of your device. You can then just attach a treat or toy to the clamp, position it forward or backwards depending on if it's a selfie shot or not, and start capturing those cute dog or cat moments.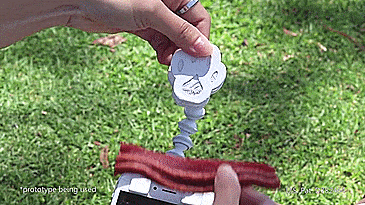 Much like me when someone brings out a bag of Cheetos, your dogs eyes will be drawn to the treat and follow it around. Then since your camera is right behind the treat, it will capture perfect pictures with your dog with them staring right at the camera.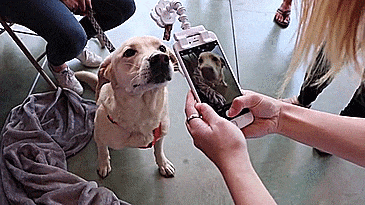 Not only does the Flexy Paw work with sticking dog treats into the clamp, but you can also use toys, or really whatever your dog is into (maybe your favorite shoe) to get them to stare at your smart phone.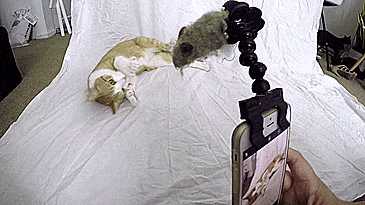 With the Flexy Paw, you'll be able to capture those perfect pet pictures with both of your hands focused on the camera, instead of one hand on your phone, and another trying to wrangle your dog with a treat in your hand.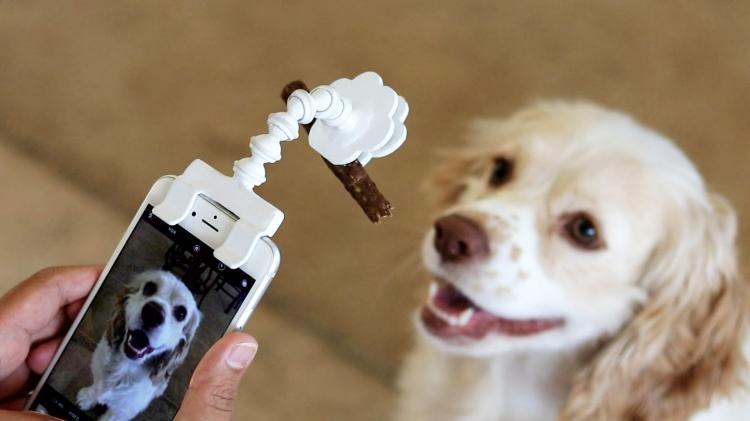 Perfect for those looking to get the perfect shot of their dog looking straight into the camera! Especially for those weirdos with special Instagram accounts for their dogs!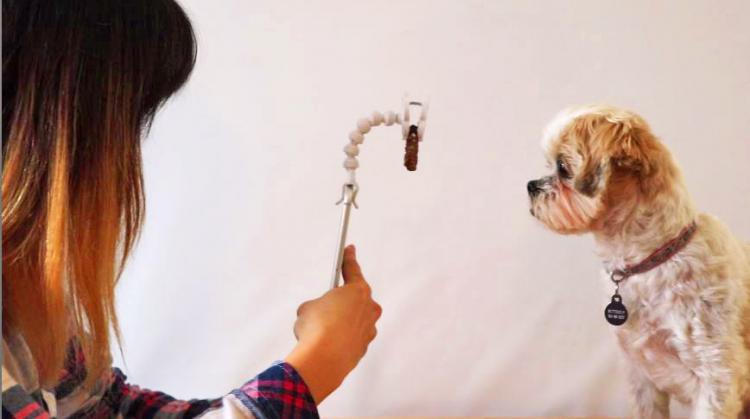 The flexible clamp arm allows your to position the treat in any direction you'd like, whether you want your pooch looking straight at the camera, or a little left or right of the lens!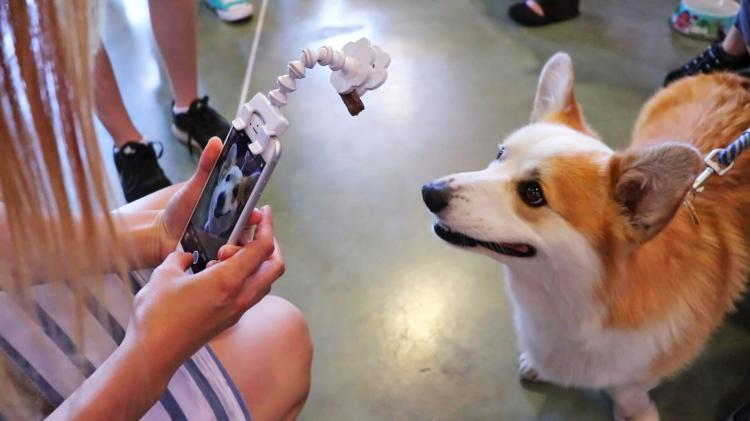 The dog treat or toy must be at least 1/2" thick in order to clip on properly to the mount!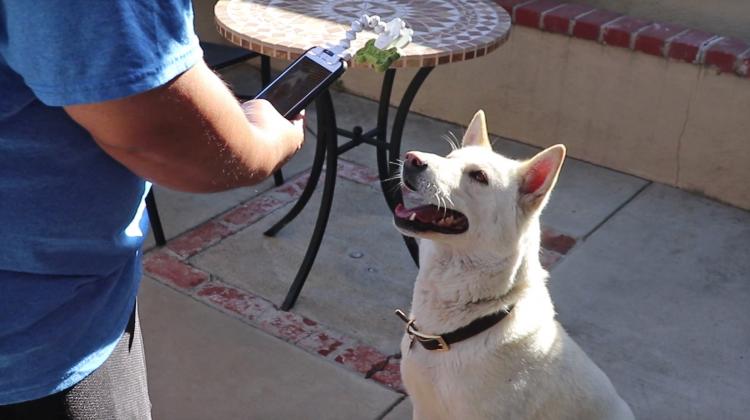 No apps necessary, just slip the Flex Paw treat mount right onto your camera, and you're good to go!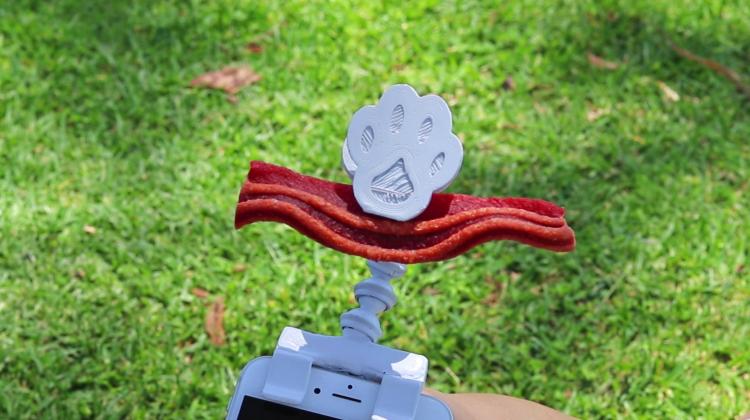 The neck of the dog treat camera mount easily comes apart so you can store it in your purse or bag while taking up practically no room!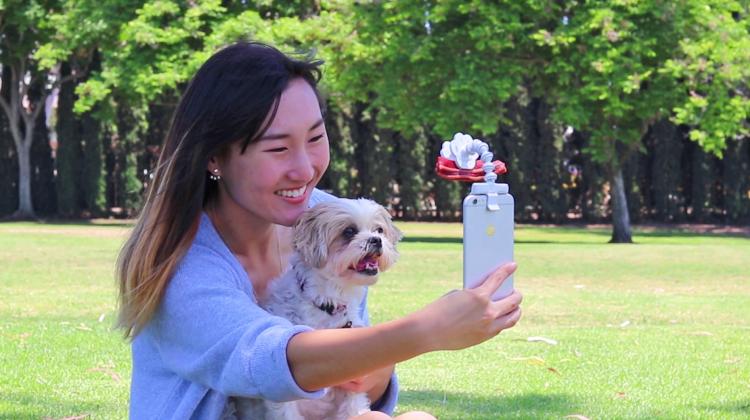 Just swivel the flexible arm around when you're ready to take some excellent selfies with your pooch!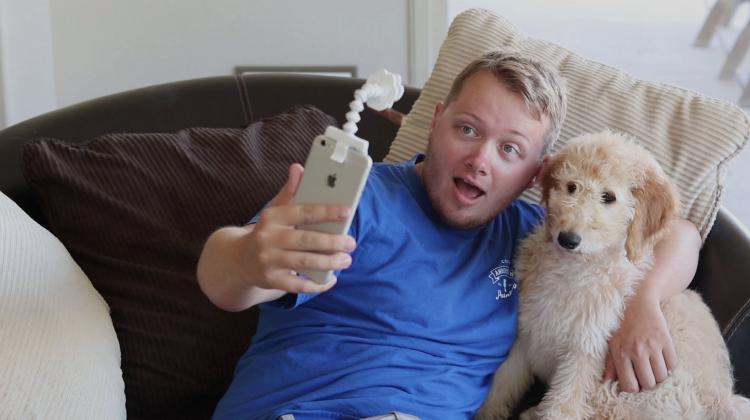 The smart phone treat holder attachment fits over practically any sized smart phone, along with any kind of case!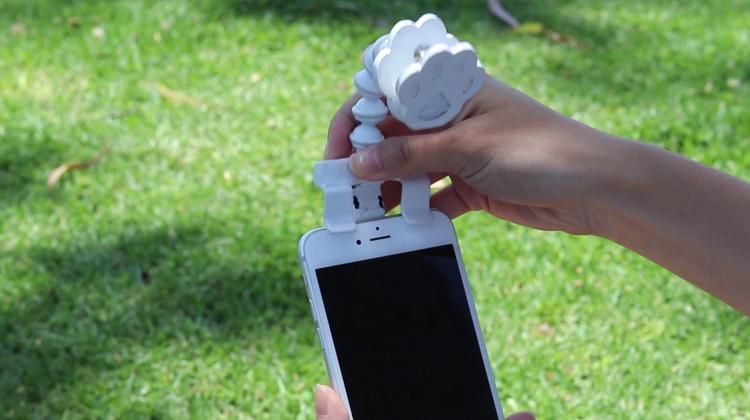 When you desperately need to get your dog to look at the camera, a slice of pizza may be in order!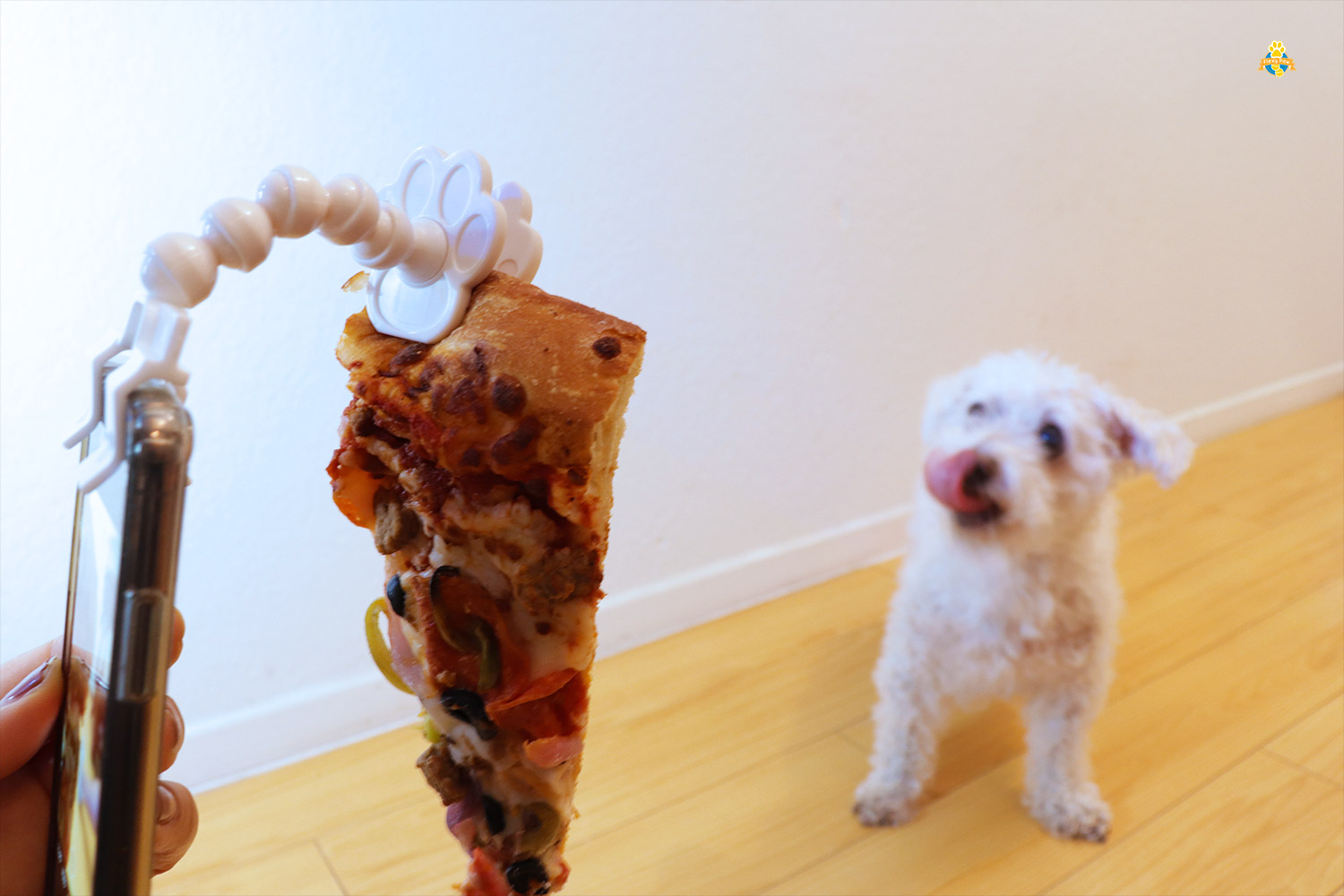 If your dog prefers broccoli over pizza (which I hardly doubt), you can even attach some vegetables to the mount!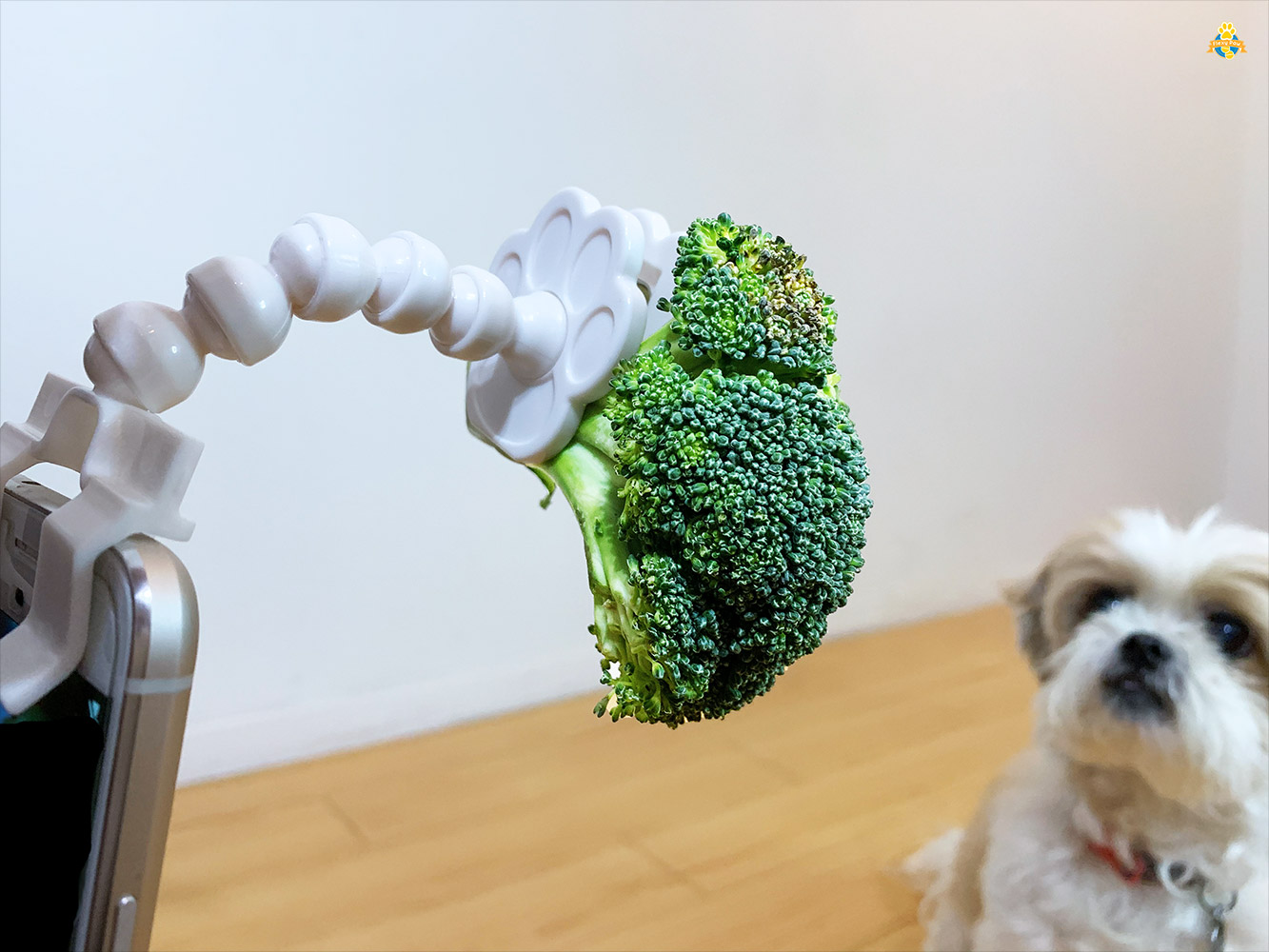 The smart phone treat clamp works great for capturing precious moments of both your cat or dog.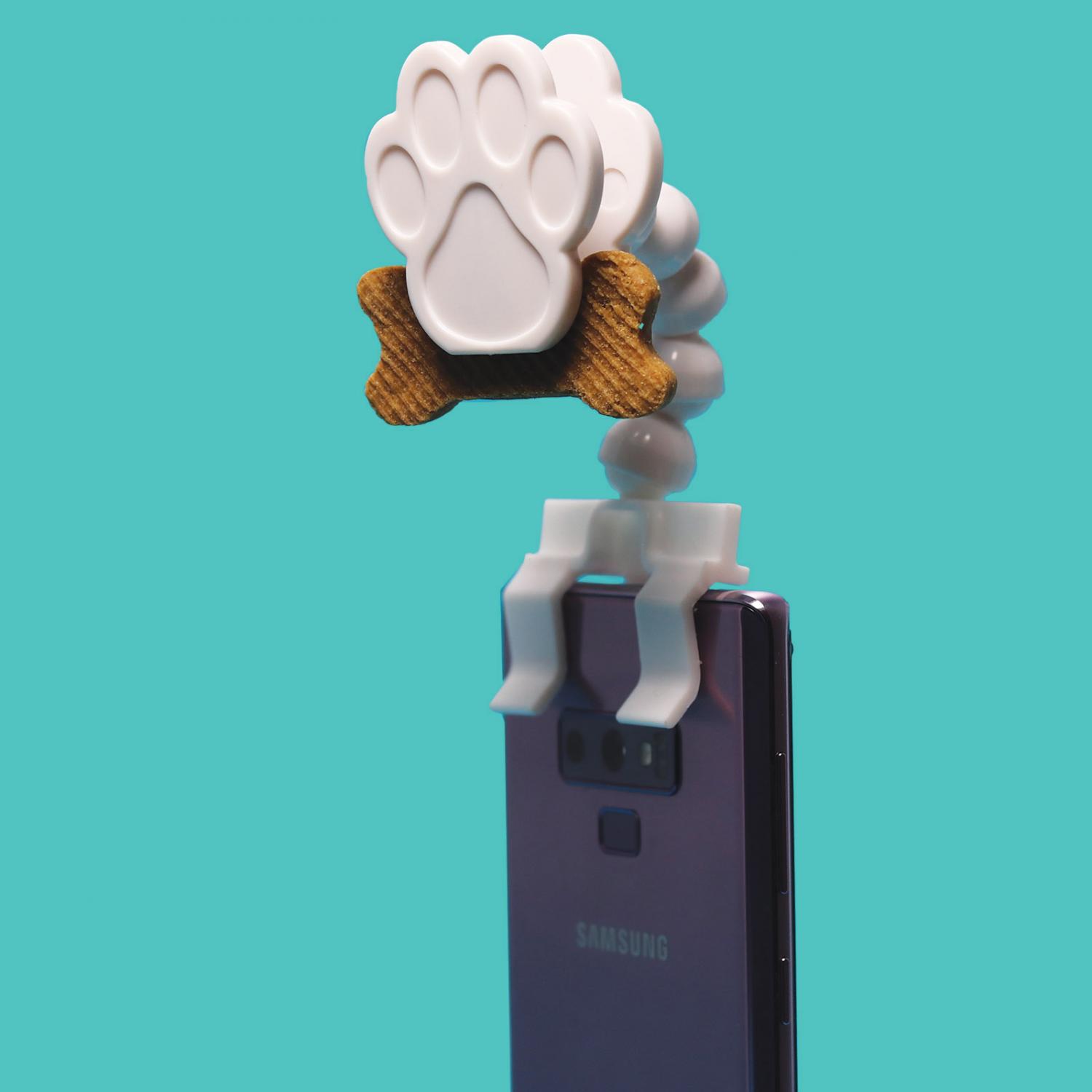 The Flexy Paws dog treat smart phone mount is made form high-quality plastic, and works with iPhone's, Android phones, and practically every other kind of smart phone!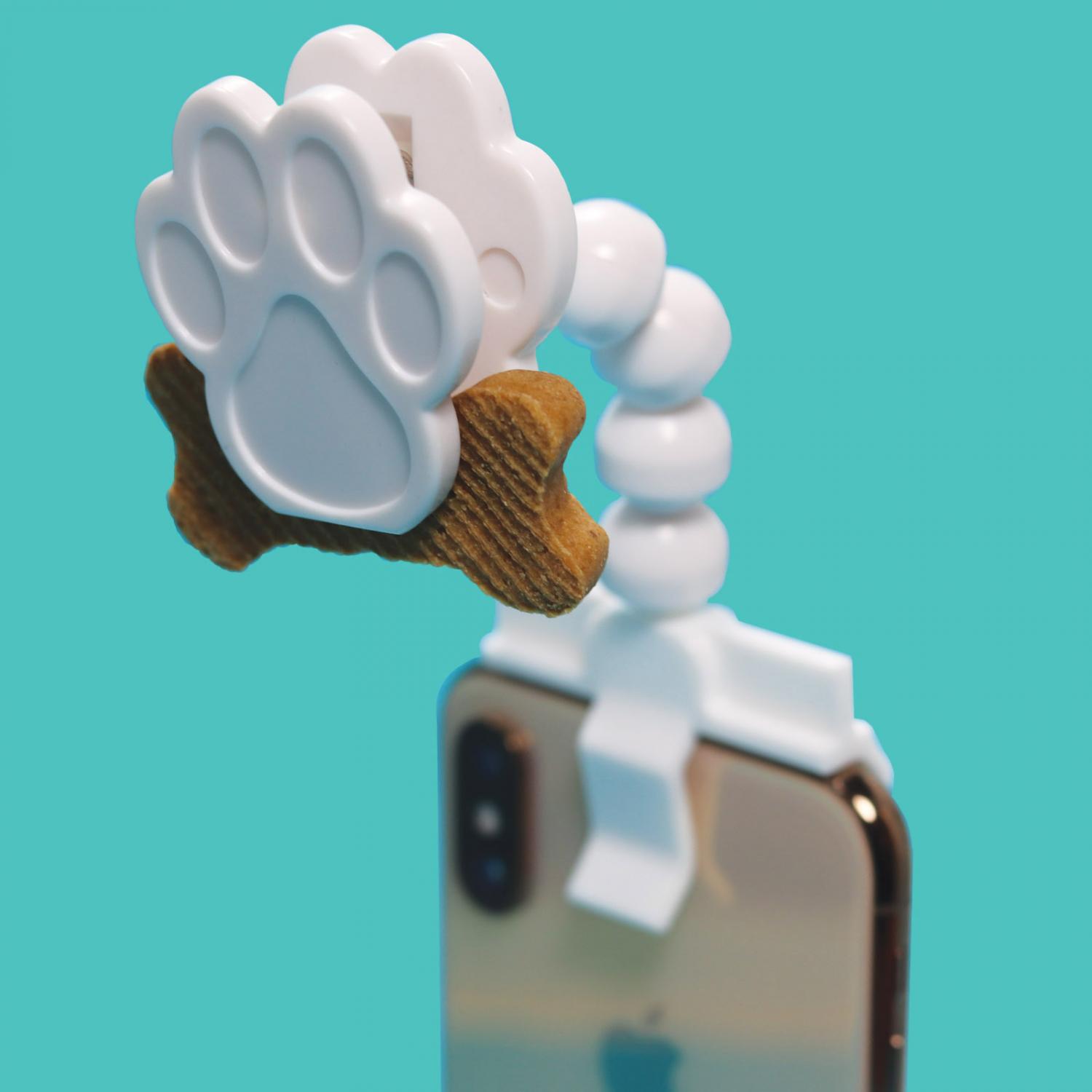 The Flexy Paw camera dog treat holder is currently in a funding phase on Kickstarter with an estimated delivery date of November 2017, so go reserve yours now!UPDATE: The Flexy Paw is now available on their website here.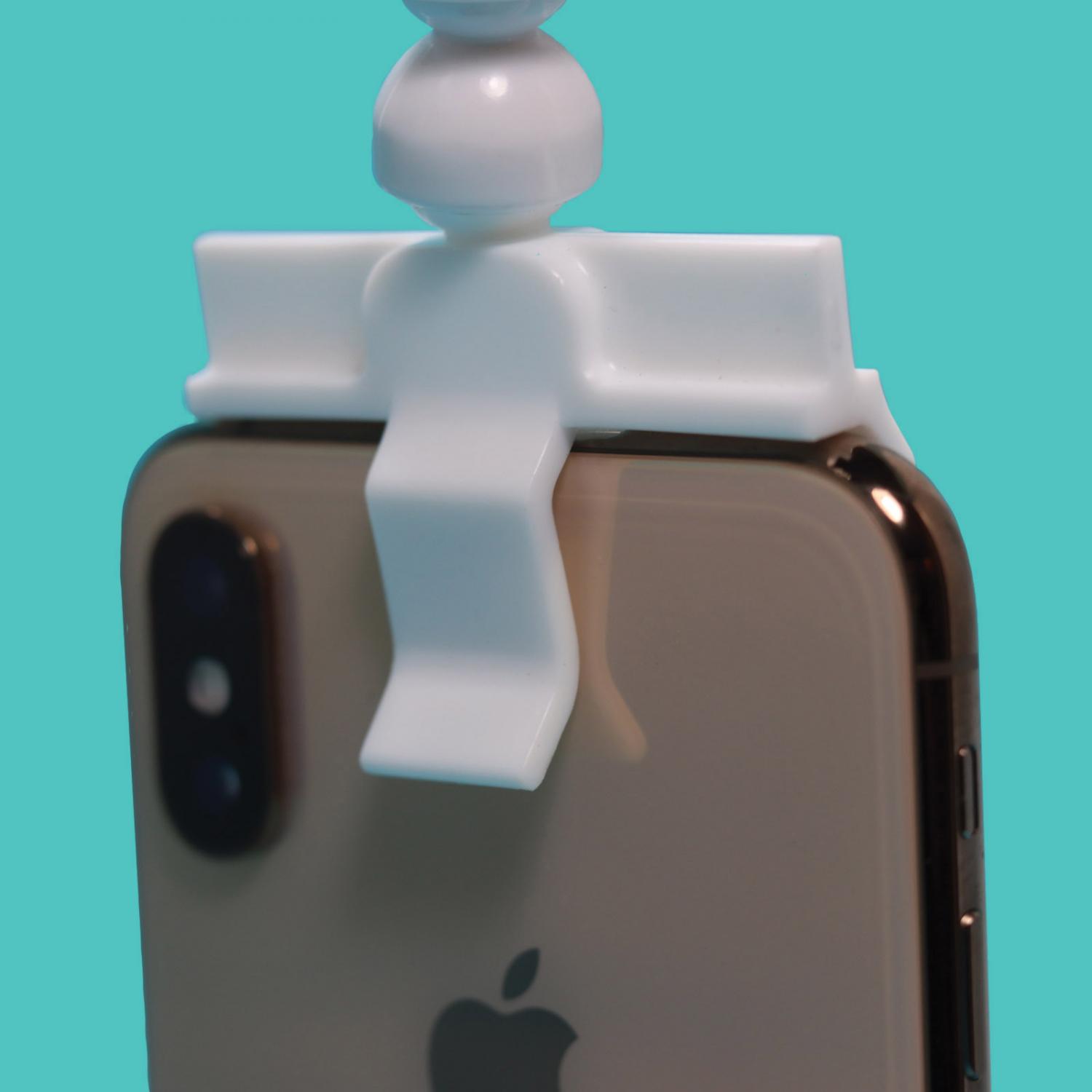 Check out the Flexy Paw smart phone treat holder in action via the video below!
Subscribe To Our YouTube Channel